The five holy peaks and abodes of Lord Shiva are the places where spiritualism, mystery and adventure greet each other. Kailash Mansarovar, Adi Kailash, Kinnaur Kailash, Shrikhand Mahadev Kailash and Manimahesh Kailash – the Panch Kailash in the lap of the mighty Himalayas are considered pilgrimages by people from almost all faiths including Hinduism, Buddhism, Jainism, Chinese and Bons. As we say, India is always blessed with the vastness of the Himalayas, this time it is no difference at all. Out of five Panch Kailash shrines, four peaks are located in India; three of which are in Himachal Pradesh and one in Uttarakhand.
Panch Kailash Names of Lord Shiva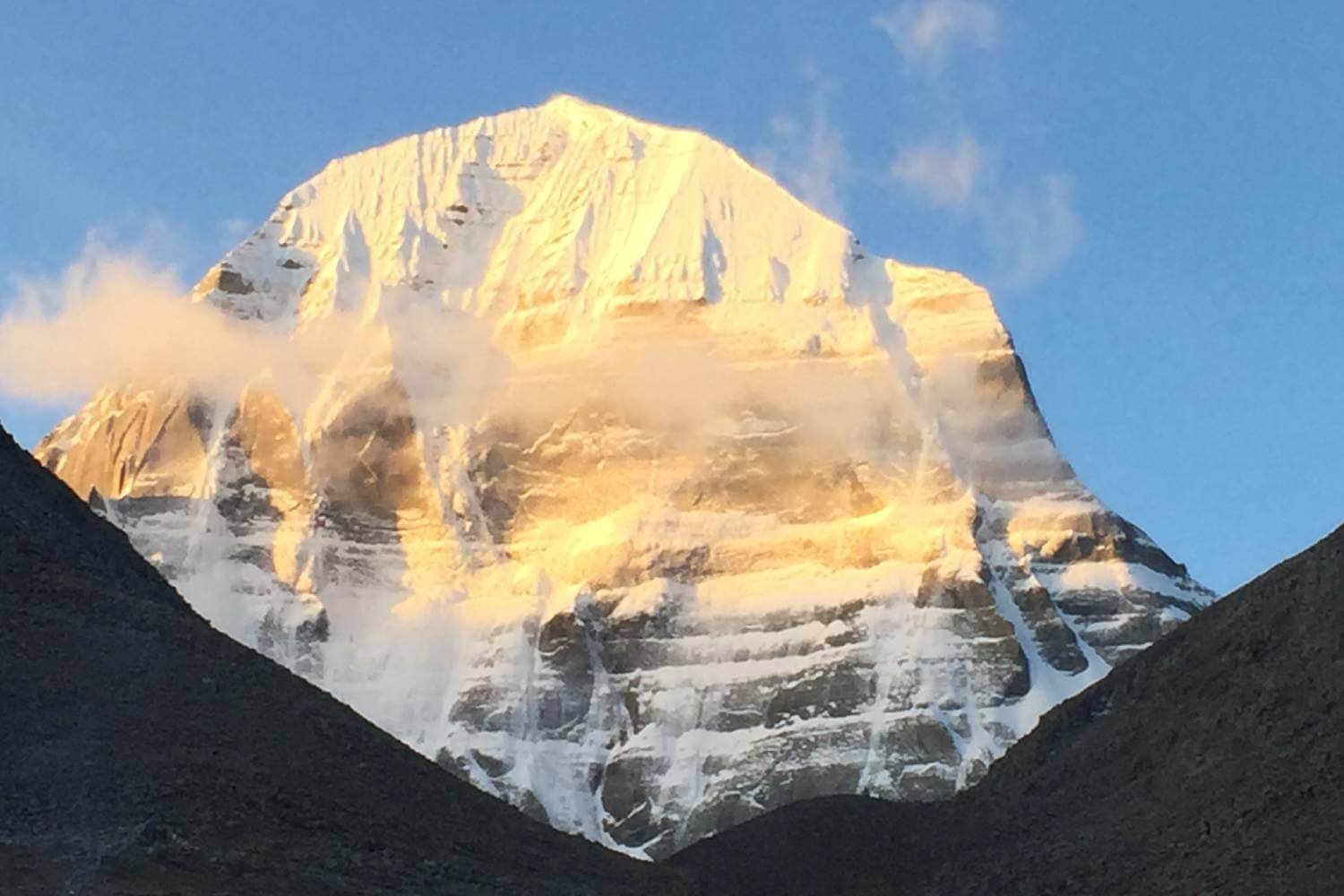 | | |
| --- | --- |
| Name of Panch Kailash | Location |
| Kailash Mansarovar | Tibet |
| Adi Kailash | Uttarakhand |
| Kinnaur Kailash | Himachal Pradesh |
| Shrikhand Mahadev | Himachal Pradesh |
| Manimahesh | Himachal Pradesh |
Kailash Mansarovar in Tibet, Panch Kailash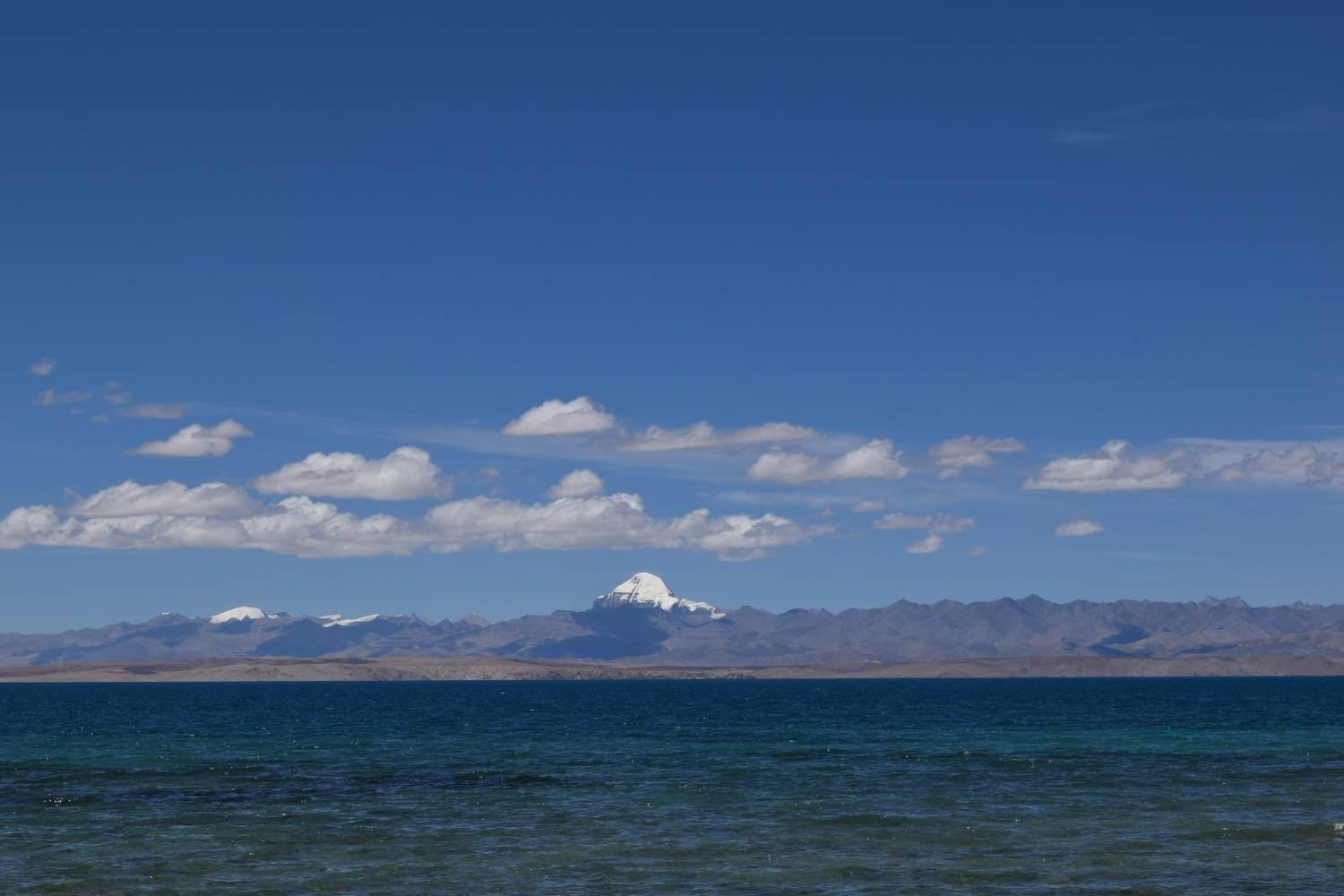 It is located in Tibet at a height of 6,638 metres. The Kailash Mansarovar Yatra happens between April and October every year. It is believed that your wish is fulfilled if you do 'parikrama' around the Mansarovar Lake following taking dips in the lake.
Adi Kailash in Uttarakhand, Panch Kailash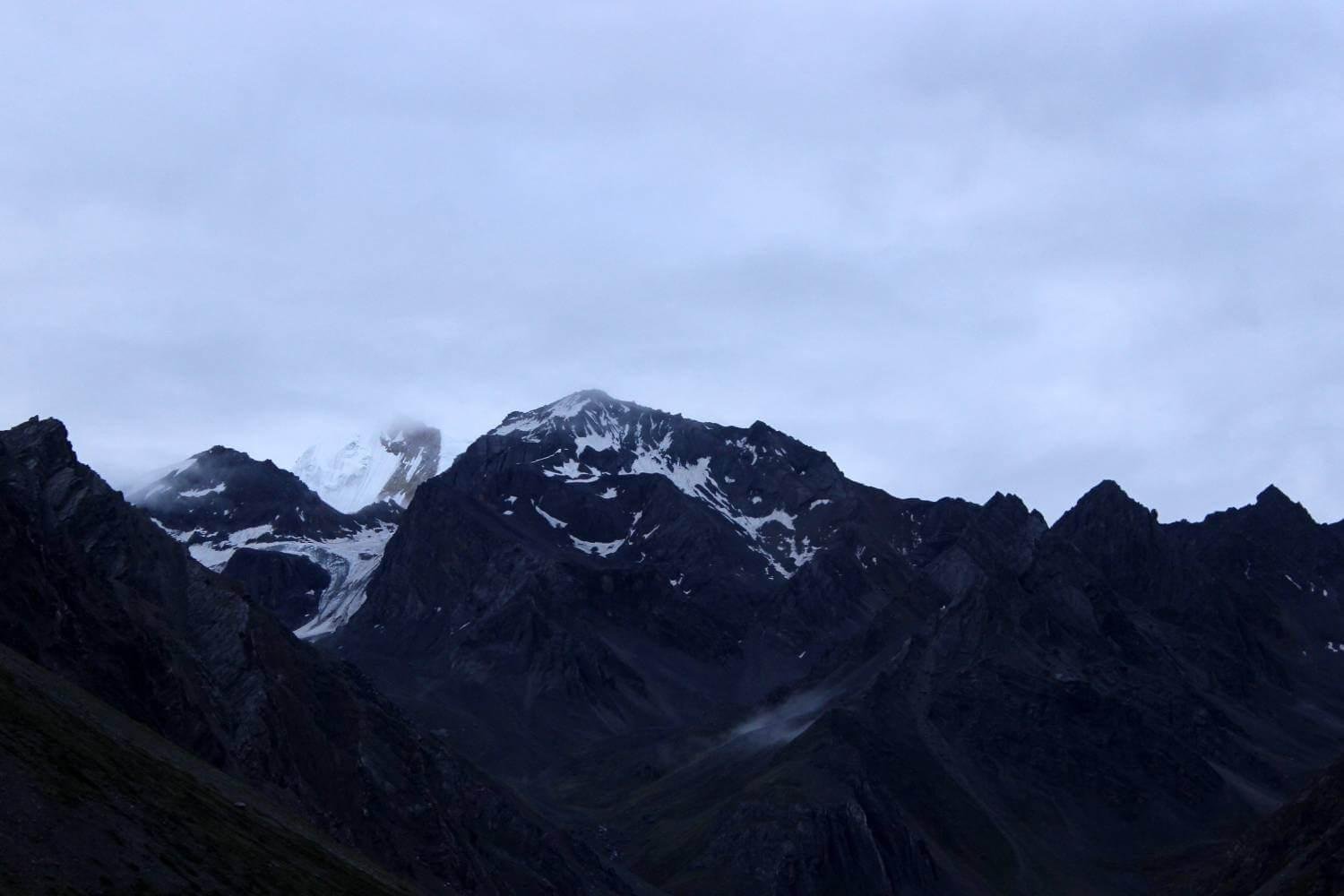 Commonly known as Chhota Kailash or Jonglingkong Peak, Adi Kailash is located near the Indo-Tibet border in the Pithoragarh District, Uttarakhand. A picturesque trail through the snowy Annapurna mountains, colourful Narayan Ashram, thick forests and gushing Kali River will take you to the temple of Lord Shiva and Goddess Parvati on the top of Adi Kailash. A 12-day trek covering 76 kilometres of hardship between April and December is believed to help in fulfilling your wishes for life.
Kinnaur Kailash in Himachal Pradesh, Panch Kailash

Kinnaur Kailash is located in the Kinnaur Valley of Himachal Pradesh. As per mythology, the peak is named after 'Kinner,' which means Hindu demi-Gods who found this place similar to heaven and decided to live here permanently. A difficult trek through the Charang La Pass in the months between April to June is the ultimate way to reach here and take blessings from Lord Shiva.
Shrikhand Mahadev Kailash in Himachal Pradesh, Panch Kailash

One of the favourite tourist places and a part of the Great Himalayan Park, it is located in the Kullu District of Himachal Pradesh. There is a sacred 75-feet tall Shivalinga at a height of 5,227 metres atop Shrikhand Kailash. Besides offering religious significance, Shrikhand Mahadev Kailash is also a place for adventure. The tirth yatra happens in July and August following an official announcement.
Manimahesh Kailash in Himachal Pradesh, Panch Kailash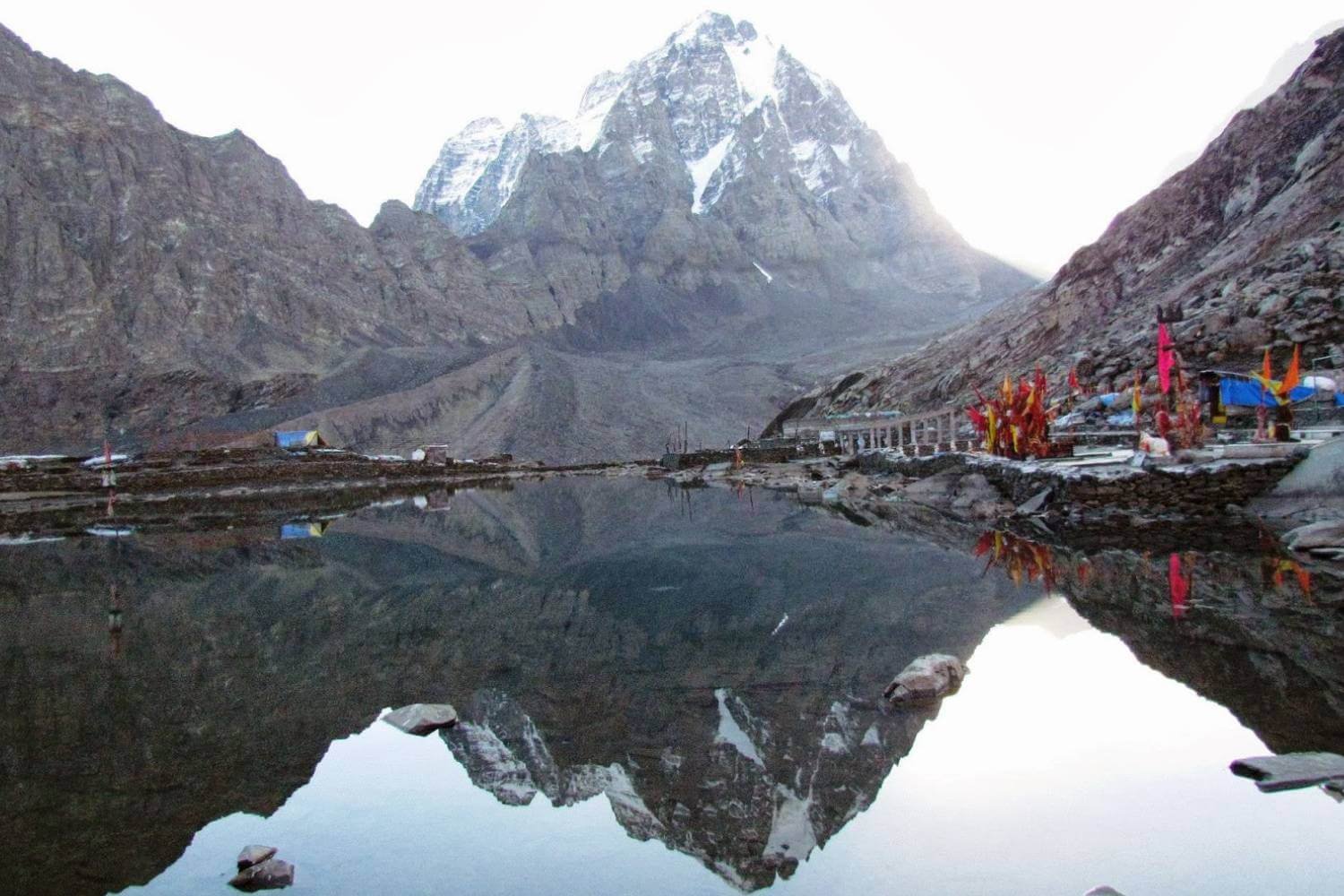 Also known as Chamba Kailash as it is located in the Chamba District of Himachal Pradesh, Manimahesh Kailash Yatra is considered one of the most sacred pilgrimages for people from different faiths in the world. The 'Shivalinga' here possesses a 'mani' which looks magnificent when it reflects on the lake. People take a holy dip in the lake and seek blessings from Lord Shiva. It is also believed that Lord Shiva roams around the place with Goddess Parvati in Manimahesh Kailash.
These five or Panch Kailash peaks not only have religious significance but also offer the utmost thrill and adventure in the Himalayas. If you also want to dedicate this 'Shravan' month to Lord Shiva and take blessings from him directly by visiting one of these abodes with Bon Travel India, contact us for more details.
Plan a memorable Panch Kailash Yatra tour 2022 with us to the abodes of Lord Shiva at Panch Kailash. For more information about Panch Kailash Yatra Tour Package 2022/2023 Call us at +91-8802149265.
Like & follow us on our following official social media channels
Facebook | Twitter | Linkedin | Instagram | Youtube
Also Check Out: Popular India Tours | Tour Packages | International Tour Packages