If you are one of the fans of those big wild and majestic cats then Bandhavgarh National Park is the best destination for you. The place is well known for its Bengal tigers. You will see many foreigners coming here just to see these magnificent cats. The tiger population is so dense that the park's unofficial tagline states that you're lucky to see a tiger in most places but unlucky not to see one at Bandhavgarh.
Bandhavgarh National Park is located in Madhya Pradesh's Vindhyachal Ranges in central India. It was once home to the legendary white tigers and now it possesses about 60-70 Bengal Tigers as well as a wide range of other species of animals and birds. But today we aren't here solely for this place only, we are here to give light on some of the most spectacular destinations you can opt to explore with this park. So, without further ado let's get into the topic.
Top 6 Places to Visit with Bandhavgarh National Park Tour
| | |
| --- | --- |
| Place | Major Tourism Attractions |
| Kanha National Park | Wildlife Jungle Safari |
| Jabalpur | Marble Rocks, Dhuandhar Falls, Madan Mahal Fort, Narmada River, Chausath Yogini Temple, Rani Durgavati Museum |
| Khajuraho | Khajuraho Group of Temples, Kandariya Mahadeva Temple, Lakshmana Temple, Parshvanath Temple, Light and Sound Show, Khajuraho Dance Festival, Chausath Yogini Temple |
| Pench National Park | Wildlife Jungle Safari |
| Panna National Park | Wildlife Jungle Safari |
| Amarkantak | Narmada Temple, Amarkantak Hill, Jwaleshwar Mahadev Temple, Sri Yantra Temple, Durga Temple, Achanakmar Wildlife Sanctuary |
Get upto 30℅ of early bird discount on our Bandhavgarh Tour Packages. Reach us for more details / bookings – +91-7668130655/+91-8802149265
Kanha National Park- Jungle of Wonder and Adventure
Kanha National Park is first on our list. Have you ever wondered or imagined a place with dense woodlands with many animals– from big cats to small birds? Are you Imagining jungle Book now? If it's a yes then let me tell you Sir Rudyard Kipling wrote The Jungle Book with the landscape and forests of Kanha National Park in mind. The plethora of mighty tigers inspired him to create the character of Sher Khan.
Kanha was by no doubt one of the first Tiger Reserves to work with Project Tiger, having been established as a sanctuary in 1933, a National Park in 1955, and finally a Tiger Reserve in 1973. The rumors are that Kanha got its name from the texture of the soil found in this place– Kanhar.
Also Read: Wildlife Tourism in India
Jabalpur – Discover the Soul of Central India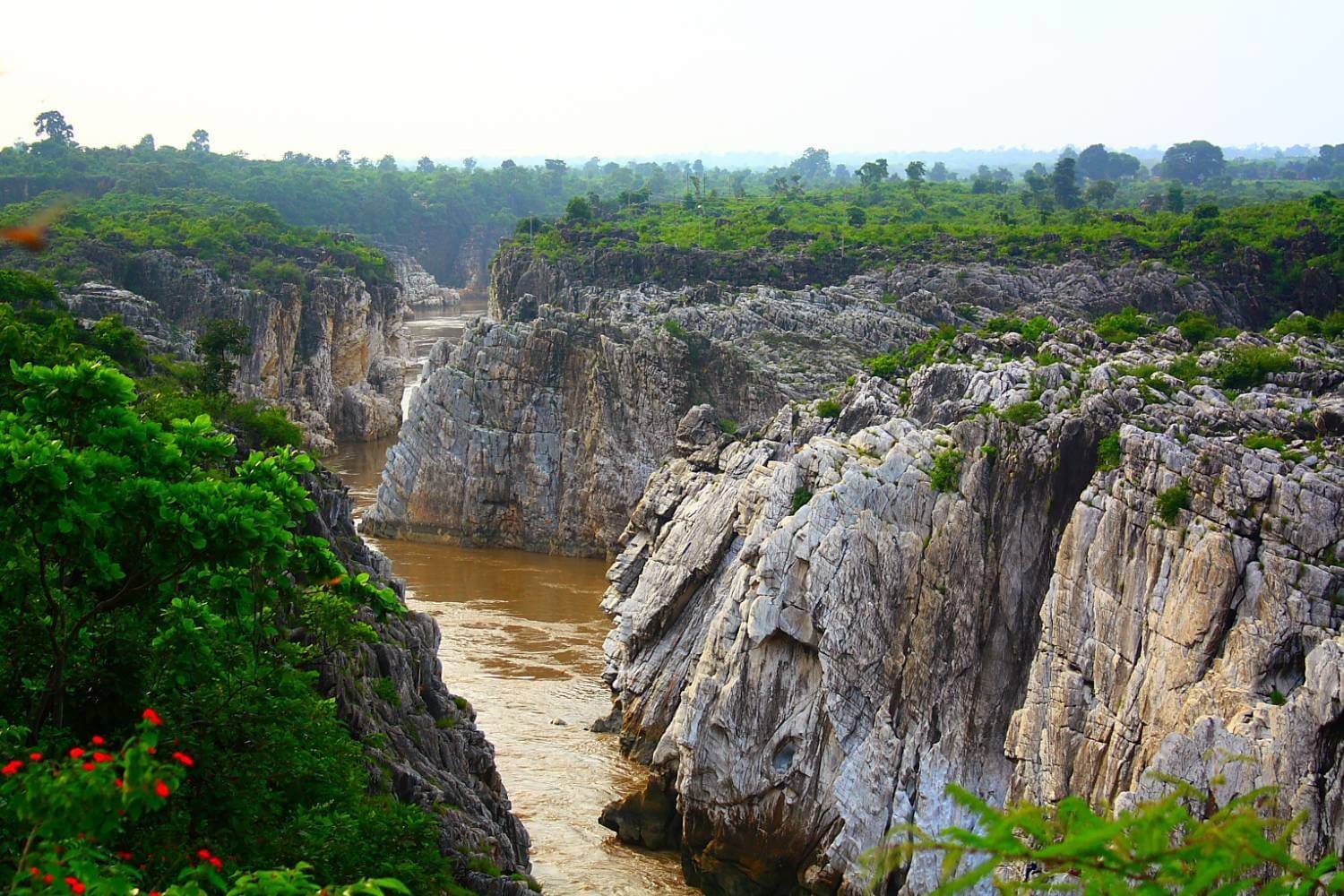 Do you want to explore something different from wildlife? What about our historic city Jabalpur? Jabalpur is an ancient city in Madhya Pradesh on the shores of the Narmada River. The place is gaining tourist attention mainly because of its magnificent ghats, the 98-foot-high Dhuandhar waterfall, marble art, and historical and cultural palaces and structures.
Aside from these, the Balancing Rock representing tranquillity is a must-see for tourists in Jabalpur. This place is a heaven for archaeologists interested in learning more about historical palaces and forts. If you are a peace lover, we will recommend exploring Bargi Dam, Gwarighat, and Bajnamath.
Also Read: Best Places to Visit in Madhya Pradesh
Khajuraho – The Land of Architectural Marvels
The city is known for its number of religious temples. Khajuraho's art is a manifestation of the essence of Indian aesthetic philosophy. Khajuraho's sculptures depicting the Kama Sutra are the only historical erotic stone carvings included in UNESCO World Heritage Sites.
These sculptures, which represent Indo-Aryan architecture, are carved on stones to reflect the Chandela dynasty's passion and immense appreciation for the forbidden art in the land of Kama Sutra. And the temple also has many idols of God and Goddess of the Hindu religion, so it will be disagreeable to consider them just some mere sexual carvings.
Also Check Out: Best of Madhya Pradesh Sightseeing Tour Itinerary
Panna National Park – The Hidden Treasure of Madhya Pradesh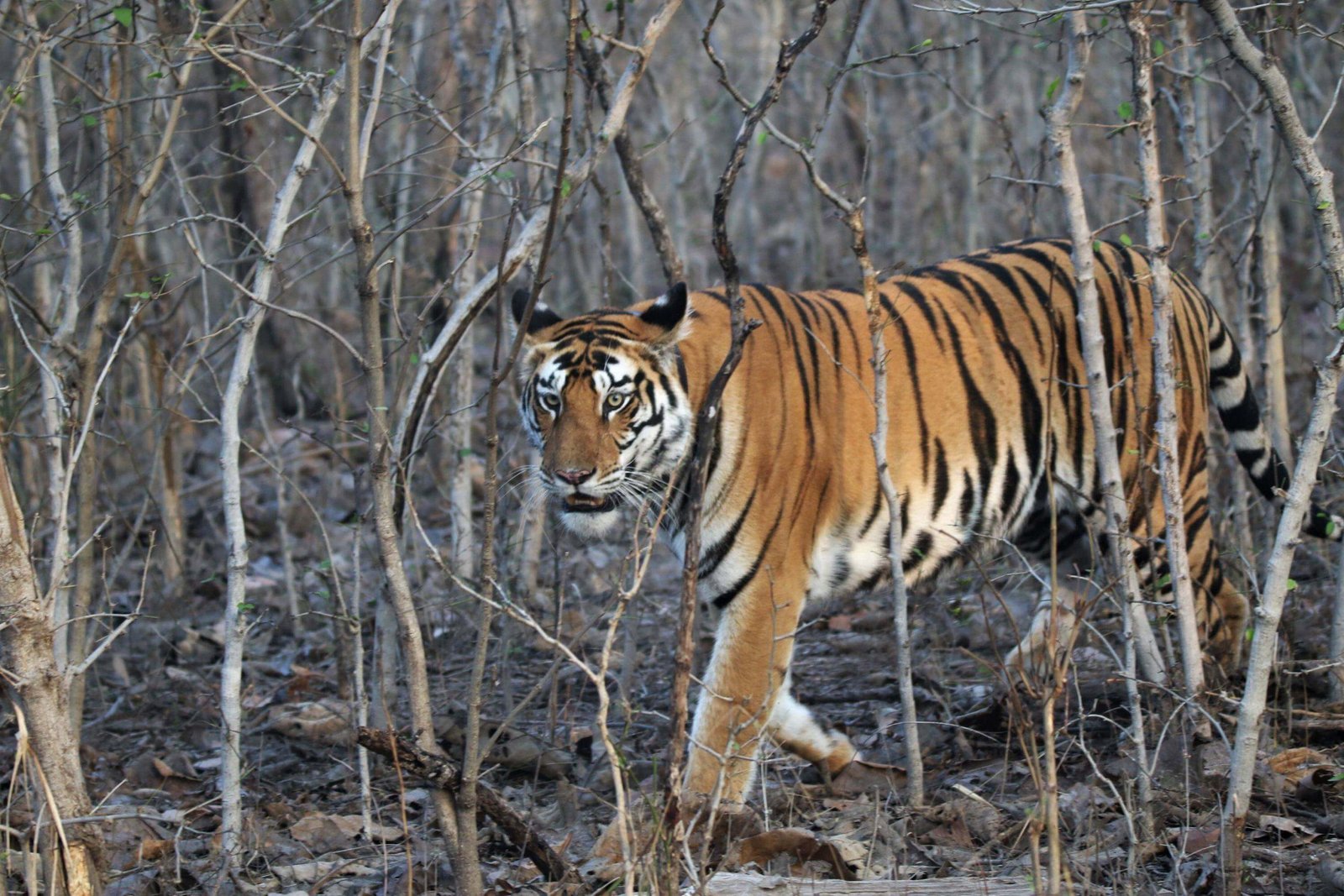 In 1994, the Panna National Park was designated as a tiger reserve. It is by no doubt one of the most famous destinations in Madhya Pradesh. This national park in Vindhyan Hills covers an area of 542 square kilometers and is home to a dynamic dry deciduous forest. The park is home to some magnificent waterfalls that add a sweet taste and music to the fresh air. Aside from impressive species of flora, the park is also home to a diverse range of fauna, including the Royal Bengal tiger and over 200 species of migratory and resident birds. The park's scenic beauty, in the form of lush green valleys and gurgling waterfalls, makes it an excellent location for landscape photography and is a heaven for nature photographers.
Pench National Park – The Ultimate Wilderness Destination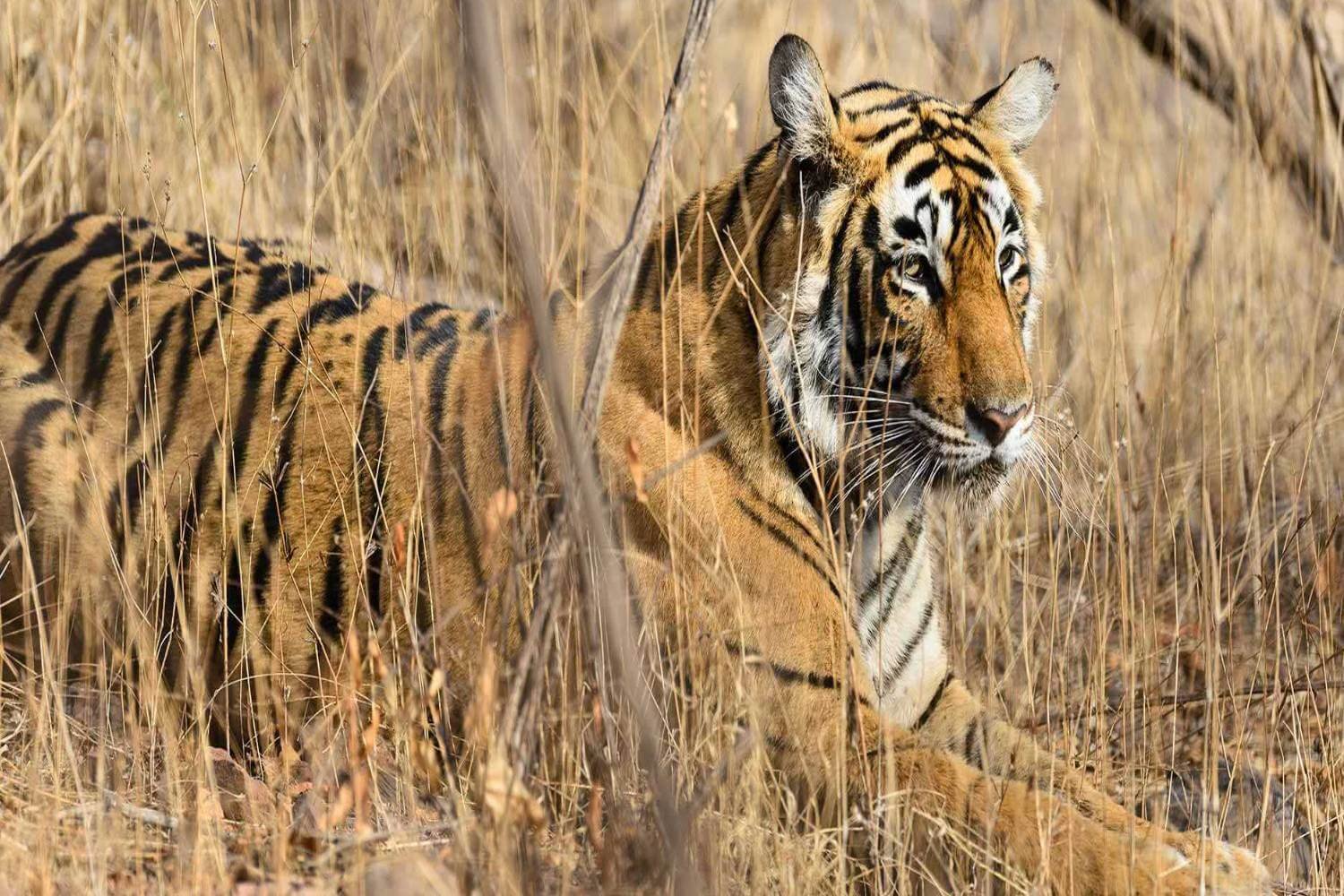 Pench National Park is a well-known destination located in Central India's southern Madhya Pradesh sharing borders with Maharashtra. The need to protect the tigers in the area led to the creation of the Pench Wildlife Sanctuary, which was later designated as a National Park in 1983 and a Tiger Reserve in 1992. The place possesses a variety of wildlife species including different flora and fauna. During the day a walk or a safari in Pench is a wonderful experience but we will recommend opting for the night for these activities as the forests, animals and those exotic street lamps give up the most scenic views. Night safaris are only conducted in the Wolf Sanctuary Zone. Although there are numerous ways to get to Pench, flying to Nagpur is the best and most convenient option.
Also Read: Best National Parks to Visit in India
Amarkantak – Where Nature and Spirituality Meet
Amarkantak is known to be the oldest Hindu pilgrimage destination. However, tourism in Amarkantak is not only limited to these religious temples, there is a lot to explore apart from them. Amarkantak has several natural beauty spots, including waterfalls and forests. Surrounded by lush flora with ayurvedic healing properties, Amarkantak has become one of the most famous tourist spots in India. If you want to experience an adventure during your trip, we will highly recommend exploring Achanakmar Wildlife Sanctuary. The place is only 40 kilometers from town, and the forests are also linked to Kanha National Park, which has rich wildlife.  Sant Kabir, the mystic poet, is said to have meditated on Kabir Chabutra here. Amarkantak is well-known for its extensive cultural heritage.
These are some of the best tourist places near Bandhavgarh National Park to visit with your peers.
Travel Tips- However, it might be difficult to book hotels because of the crowd in the peak season. We would recommend booking hotels online before your visit. Book a tour package that includes a nice stay and all activities you must experience as well as sightseeing. We experienced our best time there and we hope the same for you too.
Also Read: Best Pilgrimage Places to Visit in India
Like & follow us on our following official social media channels
Facebook | Twitter | Linkedin | Instagram | Youtube
Also Check Out: Popular India Tours | Tour Packages | India Tour Packages | International Tour Packages
International Trending Holiday Destinations – Nepal Tours | Bhutan Tours | Singapore Tour | Thailand Tours | Sri Lanka Tours | Maldives Tours | Dubai Tours | Indonesia Tours
Other Popular Trending Holiday Destinations in India – Kashmir Tour | Himachal Tour | Uttarakhand Tour | Rajasthan Tour | Gujarat Tour | Sikkim Tour | Kerala Tour | Andaman Tour | Madhya Pradesh Tour | North East Tours
Tour Packages by Interest – Adventure Packages | Wildlife Packages | Pilgrimage Packages | Heritage Packages | Hill Station Packages | Weekend Packages | Honeymoon Packages | Beach Packages | Chardham Packages | Trekking Packages
Other Interesting Wildlife Travel Guide Blogs to Read
Other Interesting India Travel Guide Blogs to Read
Other Interesting Rajasthan Travel Guide Blogs to Read
Other Interesting Destinations Travel Guide Blogs to Read
Other Interesting Uttarakhand Travel Guide Blogs to Read
Other Interesting Adventure & Trekking Travel Guide Blogs to Read
Other Interesting International Travel Guide Blogs to Read