Located in the Sawai Madhopur in Rajasthan at the junction of Aravalli and Vindhya ranges, Ranthambore National Park is one of the most popular wildlife tourist destinations to visit for wildlife enthusiasts and nature lovers. The sights and sounds of the jungle are so mesmerizing that it will blow your heart away. The entire area is decked with the structures and ruins of bygone era along with lush vegetation which is teeming with rich wildlife and flora. It was declared as one of the Project Tiger Reserves in India in 1973.
Update: Ranthambore National Park in Rajasthan Reopens for the Tourists
Flora of Ranthambore National Park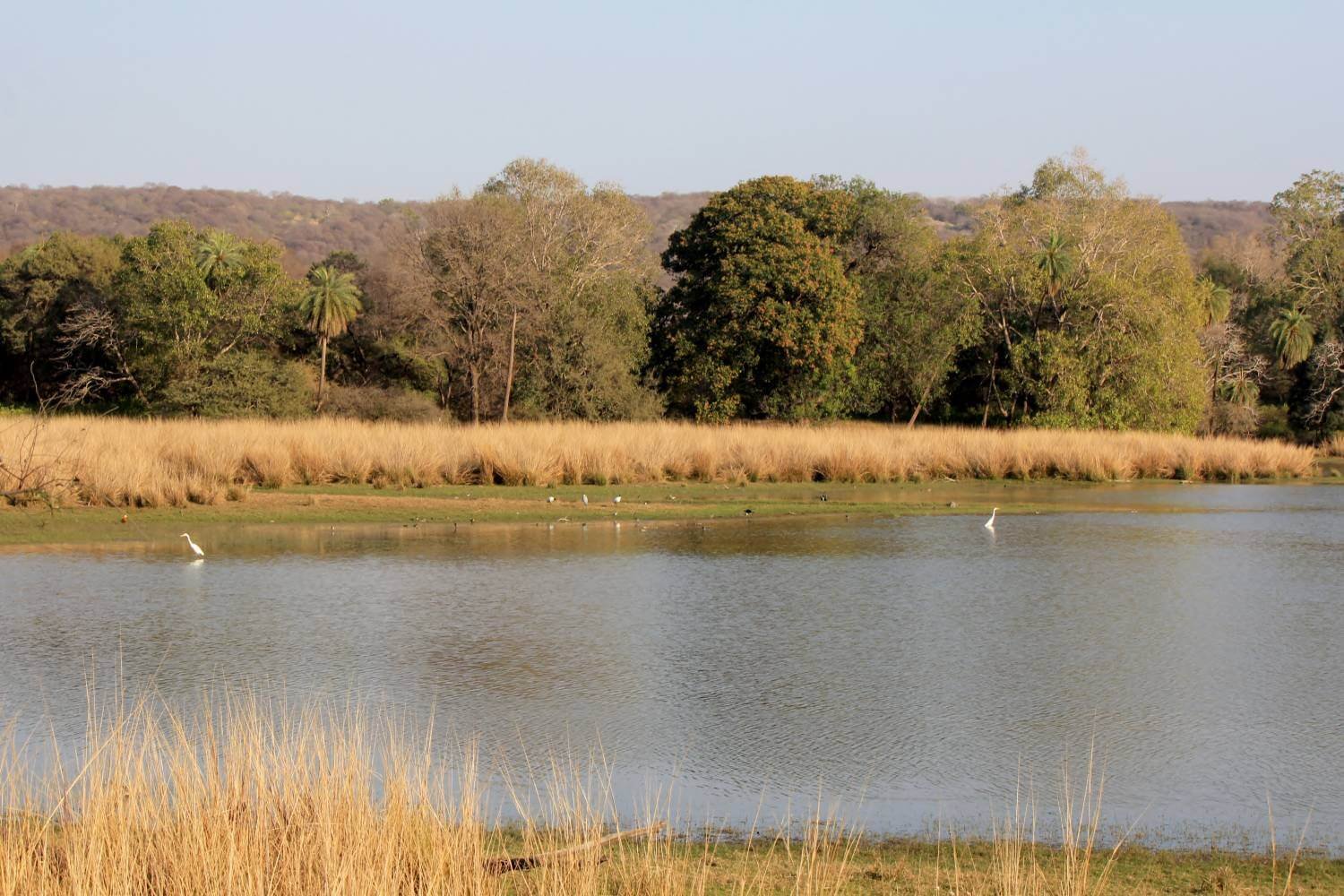 Ranthambore National Park has rich varieties of flora. It is decked with dry deciduous forests and open grassy meadow. Dhok Tree is the most common sight and the center of attraction when it comes to the floral species of Ranthambore. Apart from that you will also behold Mango, Tamarind, Banyan, Pipal, Neem, Chhila Trees are in abundance. If you are visiting the water bodies, you will also witness the beautiful aquatic flowers like water lilies and lotus and the khus grass on the edges of the lakes. The trees of Babul, Gum, Kakera, Khimi, Mahua, Salar, Ronj and Tendu etc make the landscape of Ranthambore National Park a paradise for nature lovers.
Also Read: Bandhavgarh National Park Travel Guide
Fauna of Ranthambore National Park
The heart of the faunal species is obviously the majestic Tiger in Ranthambore National Park. Tourists from all over the world come here to see this wild creature and enjoy Tiger Safari in Ranthambore Tiger Reserve. Apart from Tigers you will also witness other big cats like Leopards, Desert cat, Fishing cat and Jungle cat etc. Predators like Jackal, Desert Fox, Striped Hyena, Sloth bear etc will delight your soul.  Spotted Deer and Sambhar Deer, Chinkara and Nilgai are also making the Jungle soothing with their appearance.
Bird Species of Ranthambore National Park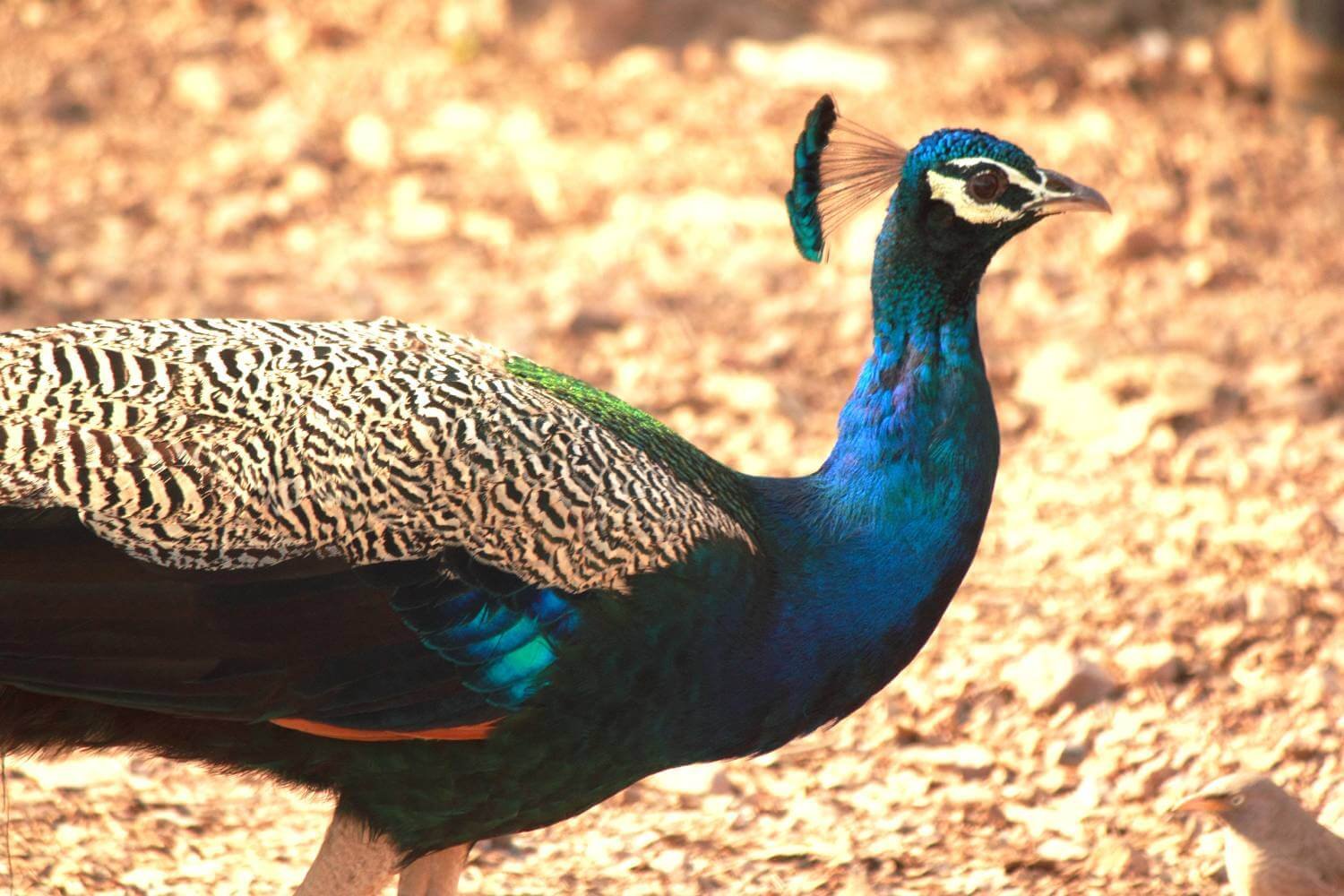 Ranthambore National Park is indeed a best place for bird watchers. There are around 300 species of resident and migratory birds in the park. Some of the most prominent birds are:
Indian Eagle
Vulture
Painted Spurfowl
Kingfisher
Painted Sandgrouse
Crane
Large Cormorant
Bronzed Winged Jacana
Sandpiper
Nightjar
Great Horned Owl
Also Read: Kanha National Park Travel Guide
Tiger Jeep Safari in Ranthambore National Park
Tiger Safari in Ranthambore National Park is one of the best things to do and best ways to experience the amazing wildlife of Ranthambore Tiger Reserve. There are 10 Safari Zones in the park and all of them are teeming with lush vegetation and rich wildlife. Wildlife Tiger Jeep Safari at Ranthambore will give you a chance to explore Royal Bengal Tigers which is the center of attraction of this park. Apart from that animal like jackal, Desert Fox, Striped Hyena, Sloth bear, Spotted Deer and Sambhar Deer, Chinkara and Nilgai will satisfy your wildlife sightseeing quest and stunning green landscapes will refresh your spirit. Sights of various types of flora all around like water lilies, Tamarind, Mango, Neem, Banyan trees and lotus etc. from jeep will soothe your eyes. Sweet chirping of beautiful migratory birds will compel you to dance in joy.
Ranthambore Jeep Safari Online Booking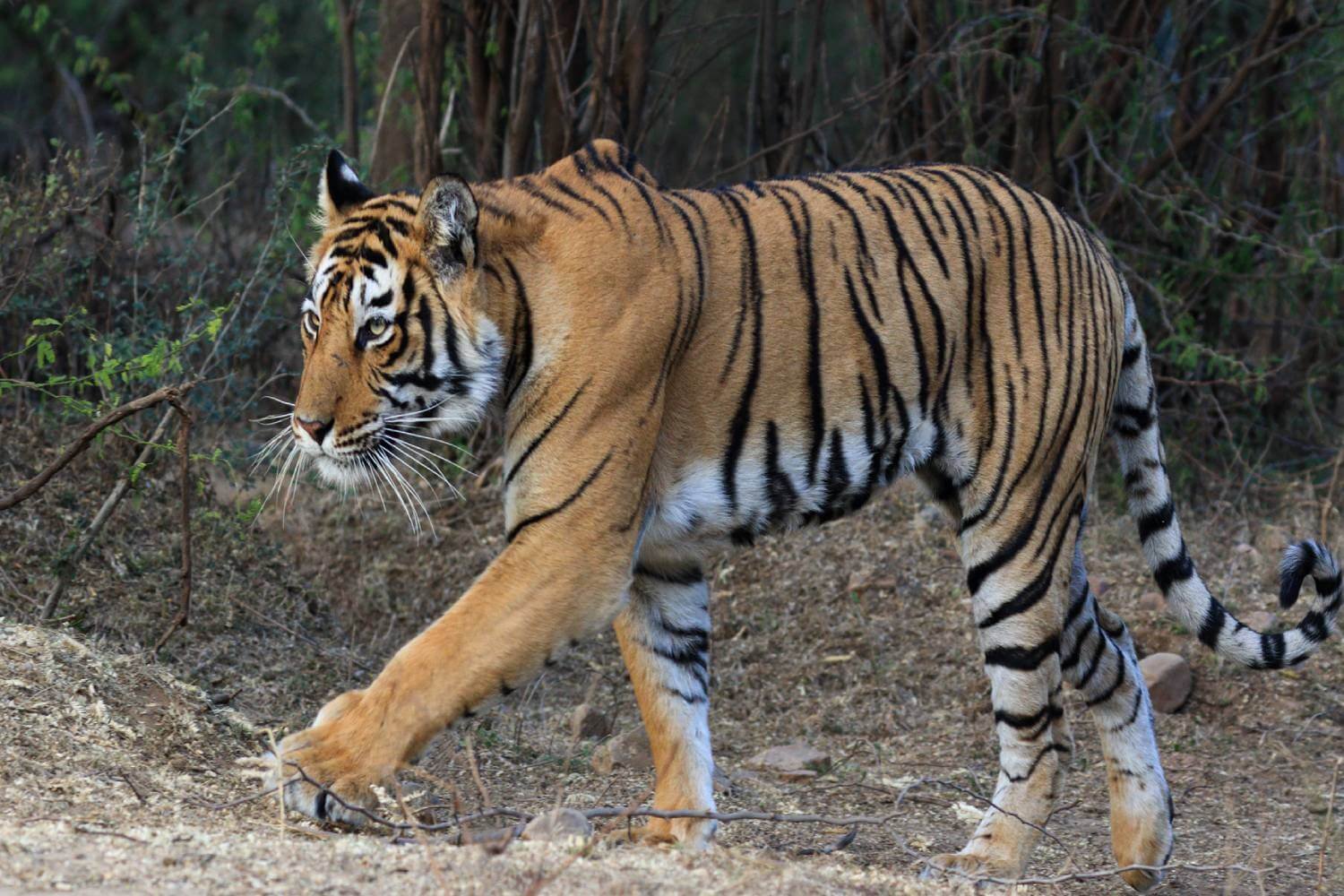 To enjoy the wildlife of Ranthambore you have to book your Tiger Safari online in advance. You need to be cautious while picking the gates and dates in which they are available for visits. You can book your Online Tiger Safari for Ranthambore National Park from the official portal of Ranthambore and you can also contact Bon Travel India for all the queries and Ranthambore wildlife Tour Package Bookings. We provide best deals and discounts on Ranthambore Wildlife Tour Package and also the comforts of finest hotel booking, best transport service and an experienced Tour guide to make your journey delightful.
Also Read: Kaziranga National Park Travel Guide
You Will Need These Essential Documents for Online Tiger Safari Booking at Ranthambore National Park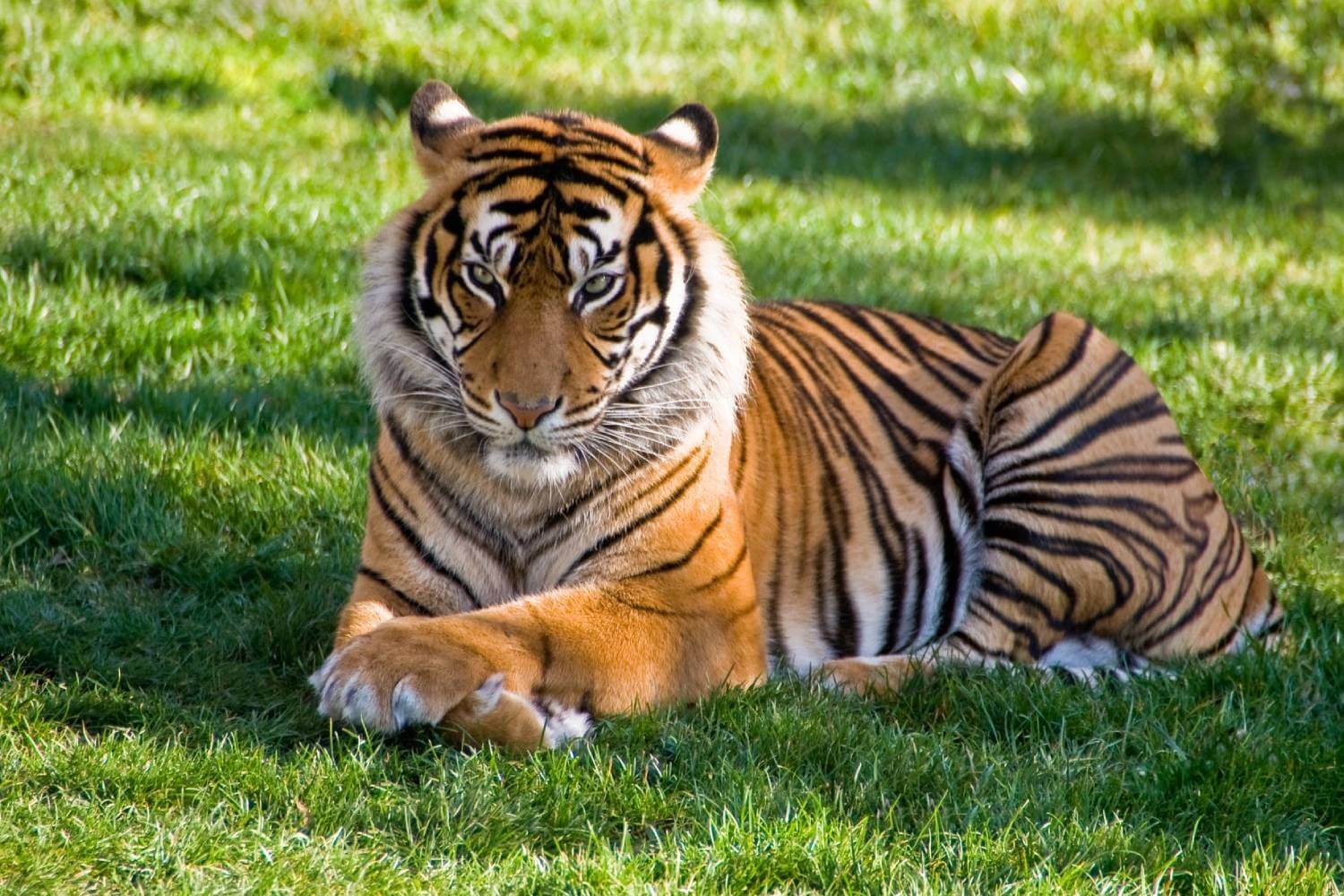 You need a valid Photo ID and have to mention your full name while booking online Safari.
Photo ID, Passport, Driving License, Pan Card, Aadhar Card, School ID or any government ID is acceptable for any Indian national to book online Tiger Safari.
If you are a foreign national you need to provide complete information of your Passport as photo ID proof.
Note – The Safari will be fully controlled and managed by the forest department of Ranthambore National Park. No private vehicle will be allowed in the park and the forest department will assign Safari, guides and tourism zones on a random basis.
Also Read: Best National Park to Visit in Summer
Safari Timings for Ranthambore National Park
Safari Timings at Ranthambore National Park will be different for different months. It may vary according to the season. During winters the evening exit time is a bit earlier due to shorter daylight hours.
1st October to 31st October – 7:00 am to 10:30 am & 2:30pm to 6:00pm
1st November to 31st January – 7:00 am to 10:30 am & 2:00pm to 5:30pm
1st February to 31st March – 6:30 am to 10:00 am & 2:30 to 6:00pm
1st April to 15th May – 6:00 am to 9:30 am & 3;00 pm to 6:30pm
15th May to 30th June – 6:00 am to 9:30 am & 3:30 pm to 7:00pm
Ranthambore National Park Safari Zones
There are a total 10 Safari zones in Ranthambore National Park for the visitors to enjoy the lush wilderness. All the zones in Ranthambore have Tiger territories so it's a misconception that you will spot tigers only in zones 1to 5. All the Safari Zones of Ranthambore National Park are beautiful and offer picturesque landscapes and rich wildlife sightseeing.
Zone 1 – Best for Tiger sightseeing and the main tourist points are Tuti Ka Nala, Dhoop Chowk, Amreshwar Dang, Sultanpur Chowki, Gada doob dam anicut, Khariya and Kala Peela Pani.
Zone2 – Best for Tiger sightseeing. The best Tiger seeing zones are Jogi Mahal area, Phuta Kot, Phuta Bandha, Lahpur Tiraha and Nal Ghati.
Zone3 – It is the most beautiful and preferred Safari Zones of Ranthambore. Padam lake, Rajbagh lake, Rajbagh platform, Rajbagh boring, Kadam Khandi,Doodh Baawri,Mandook, High Point, Tapman ka Nalah and Karonj Ka Nalah are some of the best attractions in this zone. Jogi Mahal, Padam Talab, High Point, Raj Bagh and Mandook are best for Tiger spotting.
Zone 4 – Singhdwar, Malik Lake, Lakkar Da, Aadi dant, Lambi Ka nala, Tamba Khan and Berda are the best spots for Tiger spotting.
Zone 5 – Singh Dwar, Gular Kui, Tamba Khan, Jokha, Takiya Kui, Pili Ghati, Kachida valley, Dhakda, Bagdah Tiraha, Anatpura and Bakhola are the main Tourist spots.
Zone 6 – Sloth Bear, Leopard, hyena, Indian Gazelle, Blue bull, spotted deer, Sambar deer etc. and lots of species of birds are some of the most prominent animals seen in this zone.
Zone 7 –  Chidikho and Jamoda, Kushalipura are the most important tourist points for Jungle Safari.
Zone 8 – Balas, Neemli Dang, Kali Bhat, Kherai, Mahakho are the best spots to see here.
Zone 9 –  Caracal, sloth bear and aquatic birds are found in abundance in this zone.
Zone 10 – Kushalipura, Bodal, Halonda, Banskhori and Aantri are the main tourist spots to see in this zone.
Book Ranthambore Tour Packages with Bon Travel India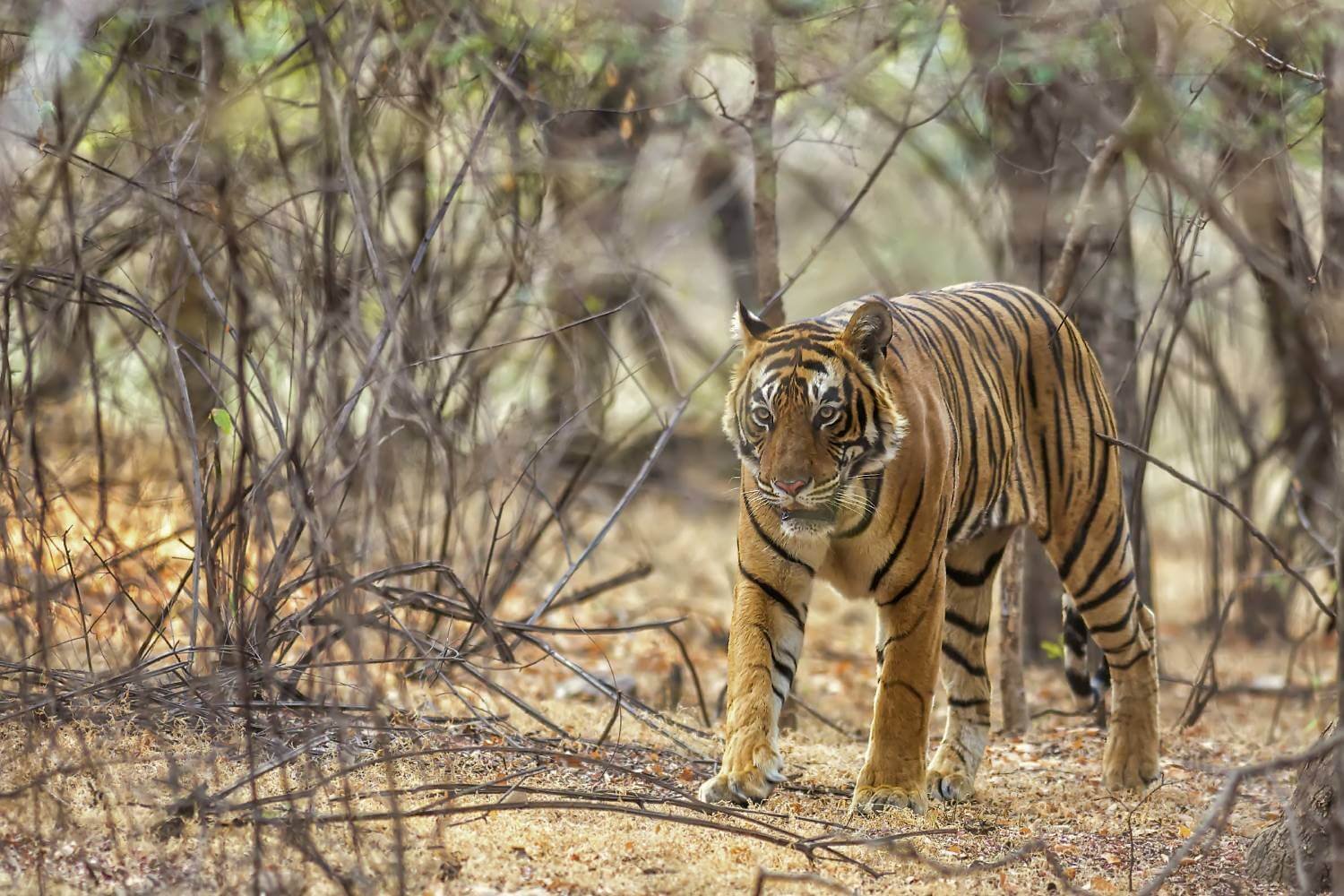 Browse our wide variety of Ranthambore tour packages and spend a thrilling, exciting and memorable wildlife vacation with your family, during your honeymoon or with your friends! Our Ranthambore wildlife tour packages take you to the most famous zones for spotting wild animals in the forest, along with the best drivers and expert tour guides. In addition, we also ensure that your entire journey is a comfortable, hassle free and memorable one as we provide you the best accommodation, meals and transfers.
The wait to enjoy an amazing Wildlife Safari in the state of Royals – Rajasthan is now over. The reopening of Ranthambore National Park will pave the way for many wildlife lovers, nature lovers and solace seekers to dive deep into the thrills of adventure and blend into the melodious rhythm of nature.
If you have any query related to Ranthambore National Park Safari bookings and any other information, you can ask in the comment section of the blog.
Get Best Deals on Wildlife Tour Packages & Save Upto 40% on Booking with Bon Travel India.
Frequently Asked Questions(FAQ)
Q. What is the best time to visit the Ranthambore National Park?
The best time to visit Ranthambore National Park is from November to March, which is also the peak tourist season. During the monsoon season, which begins from July and lasts till mid-October, the park remains closed except for a few gates which remain partially open to tourists. The chances of spotting the animals, including the Royal Bengal Tigers, is highest during the summer season, from April to June.
Q. How to book Ranthambore safari & wildlife tour packages?
You can make your online wildlife safari bookings at Ranthambore National Park with Bon Travel India at the best deals and discounts. Our wildlife experts will ensure that your Ranthambore tour is a successful one. You can enjoy the thrilling safari in a gypsy (a 6-seater vehicle) or a canter (a 20-seater open bus). Contact us to make your safari bookings easier, smooth and friendly. You can book morning and evening safaris, which will vary according to the seasons. For hotel bookings at Ranthambore too you can contact us.
Q. What are the popular safari zones in Ranthambore National Park?
Ranthambore Tiger Reserve has 10 safari zones, out of which, zones 1-5 are best for spotting the Royal Bengal Tigers. Zone 2, which consists of a number of water holes, is also ideal for spotting animals as they visit it to quench their thirst. The endangered red headed vultures can be spotted at Zone 6 Kundal, and is also noticeable for its spectacular scenery.
Q. Where to stay in Ranthambore?
There are several accommodation options that you can choose from while visiting the Ranthambore National Park. You can select from 5-star hotels to budget hotels to tented accommodation. There are also high-end hotels where you can stay if you want to spend a luxurious wildlife vacation.