Visit Bandhavgarh to spot the Royal Bengal Tiger and other rich wildlife, visit it for the sheer thrill of entering the heart of the deep forest and visit it for a memorable experience!
Once a hunting ground for the Maharajas of Rewa, Bandhavgarh was declared a national park in 1968. The lush green forests of Bandhavgarh are home to a great population of tigers and the utmost precautionary measurements taken by the park authority have been making it an abode for the animals for years. So today, Bandhavgarh National Park is known as a tiger reserve (declared in 1993 under Project Tiger).
Bandhavgarh National Park is one of the most visited national parks in India. Located in the Umaria district of Madhya Pradesh, it stretches across almost 105 square kilometers in the Vindhya Hills. The prime attraction is the Royal Bengal Tiger, though there is plenty of other rich wildlife including mammals, reptiles and birds.
Bandhavgarh is named after a prominent hillock which is believed to be gifted to Laxman by his elder brother Rama to keep an eye on Lanka (as per the stories from Ramayana). It is a legendary place with so many historical and mythological influences. There is also a fort called Bandhavgarh Fort, which is considered a masterpiece of Treta Yuga. The fort, a famous tourist attraction in Madhya Pradesh, was discovered during the archaeological surveys and is referred to as the most ancient artwork dated before the Christ period.
Bandhavgarh was declared a National Park in 1968 and a Tiger Reserve in 1993.
A trip to Bandhavgarh National Park to spot the magical creatures through the verdant forested regions in an organised way while hearing the legendary stories will undoubtedly bring a bag of unforgettable memories to you.
Quick Important Info About Bandhavgarh National Park and Tiger Reserve
| | |
| --- | --- |
| Location | Umaria District Madhya Pradesh |
| Area | 1161 Square Kilometres |
| Core Area | 624 Square Kilometres |
| Buffer Area | 537 Square Kilometres |
| Altitude | Between 410 metres and 810 metres |
| Nearest Airport | Jabalpur Airport (Distance: 200 kilometres) |
| Nearest Railway Station | Umaria Railway Station (Distance: 32 kilometres) |
| Bandhavgarh Distance from Jabalpur | 200 Km (Approx) |
| Bandhavgarh Distance from Rewa | 148 Km (Approx) |
| Bandhavgarh Distance from Satna | 141 Km (Approx) |
| Bandhavgarh Distance from Banda | 274 Km (Approx) |
Flora and Fauna in the Bandhavgarh National Park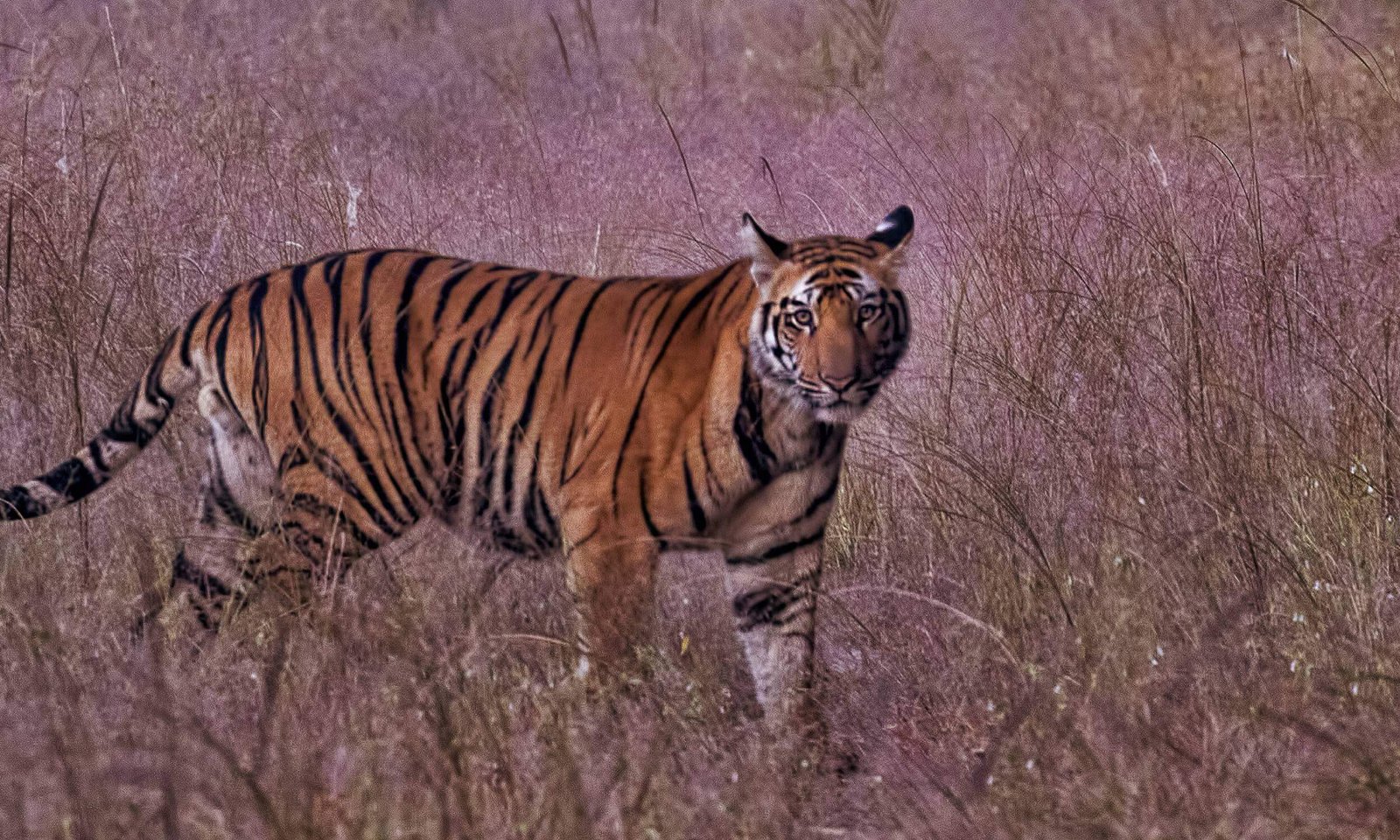 The wildlife in Bandhavgarh National Park is rich, and a wildlife safari rewards you with views of plenty of animals. The park is home to about 37 species of mammals, 250 species of birds and 80 species of butterflies, besides several species of reptiles.
Apart from the Royal Bengal Tiger, other mammals that you can expect to spot are Asiatic Jackal, Bengal Fox, grey mongoose, striped hyena, jungle cat, wild pigs, leopard, sambar, chausingha, nilgai, gaur, lesser bandicoot rat, rhesus macaque and common langurs.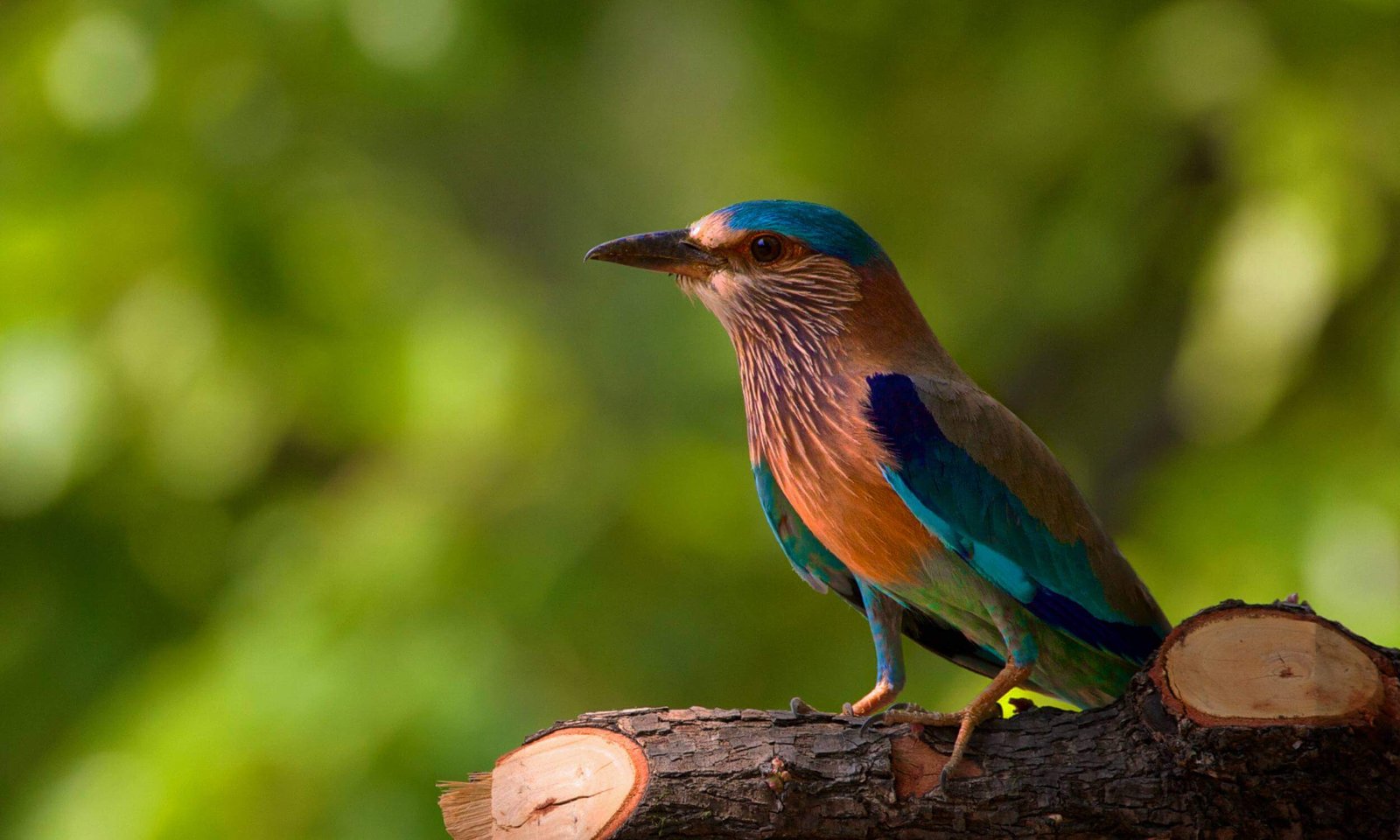 Bandhavgarh is also rich in bird species, and attracts bird lovers in large numbers. Some of the birds that you can hope to see are plum headed parakeet, orange headed thrush, Indian Grey Hornbill, Malabar Pied Hornbill, common tailorbird, lesser whistling teal, red rumped swallow and rose ringed parakeet.
The flora found in Bandhavgarh National Park is mostly of the dry deciduous type.
Best Time to Visit Bandhavgarh Tiger Reserve
The best time to visit Bandhavgarh National Park is between October and June, as the park remains closed from the first day of July to mid-October.
If you also want to know when to visit for Bandhavgarh safari, we suggest it between April and May. The temperature will be high (around 40 degrees Celsius), but you can spot several creatures including tigers this time. The vegetation becomes dry during summer and the wildlife often comes to the waterholes to drink. So, be ready with your photography gear to click amazing pictures of the moments.
Opening and Closing Timings of Bandhavgarh National Park
Bandhavgarh National Park remains open from mid-October to June.
Bandhavgarh National Park remains closed from July to October 15th.
For tiger sightings, the best season to visit is summer (April and May).
Weather wise, the best visiting timing for Bandhavgarh wildlife tours is winter from October to February.
Safari Timings in Bandhavgarh National Park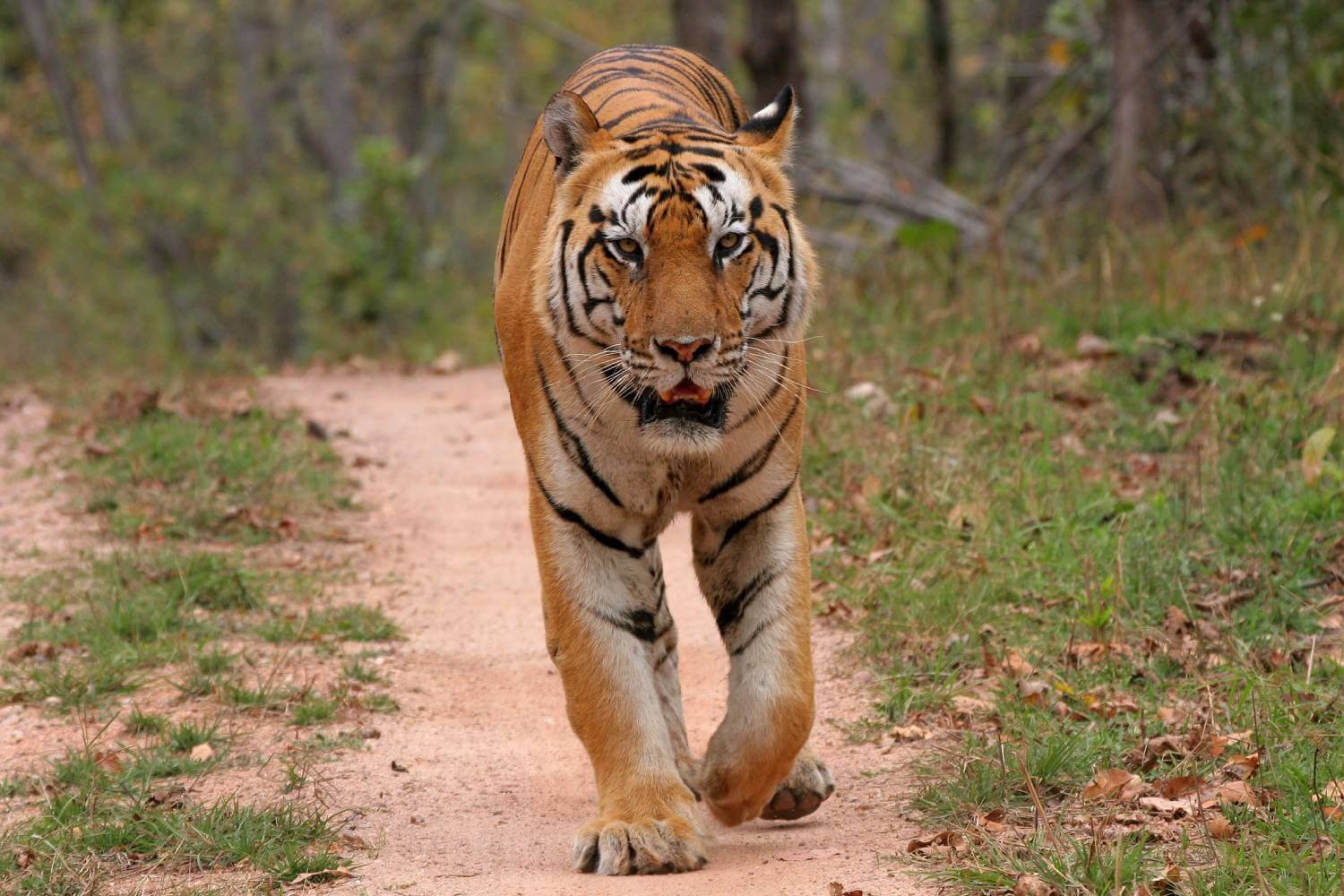 The wildlife safari timings in Bandhavgarh National Park vary according to the season. Here are the details of Safari timings in Bandhavgarh National Park:
| | | |
| --- | --- | --- |
| Months | Morning | Evening |
| October 15th to February 15th | 7 AM to 10:30 AM | 2 PM to 5:30 PM |
| February 16th to March 31st | 6 AM to 9:30 AM | 3 PM to 6:30 PM |
| April 1st to June 30th | 6 AM to 9:30 AM | 3:30 PM to 7 PM |
There are two types of Bandhavgarh Jungle Safari available in Bandhavgarh National Park, such as Jeep Safari and Elephant Safari.
There are three zones to have a Jeep Safari, which are Tala (Gate no. 1), Magdhi (Gate no. 2) and Khitauli (Gate no. 3).
The Tala Zone and Magdhi Zone are two popular zones to spot the highest number of wildlife.
The ideal time to visit Bandhavgarh National Park is in the morning during the dry season.
For another type of safari, i.e, Elephant Safari, you are required to get written permission from the Field Director of Bandhavgarh National Park and Tiger Reserve, and then only it will be arranged.
Major Wildlife Tourism Attractions at Bandhavgarh Tiger Reserve
Bandhavgarh NP & TR boasts of a rich collection of wildlife since its establishment.
The flora & fauna in Bandhavgarh comes with over 37 species of mammals, 80 species of butterflies, several reptiles and more than 250 species of birds.
Some of the famous wildlife of Bandhavgarh are: Bengal Tigers, Gaur or Indian Bison, Sambar, Indian Leopard, Nilgai, Indian Wolf, Striped Hyena and Caracal.
Some of the incredible species of birds you can spot here are: Plum-headed Parakeet, Green-headed barbet, Oriental White Eye, House Sparrow, Orange-headed Thrush and many more.
The flora part includes numerous plants like Saj, Jamun, Salai, Amla, Tendu, Dhaora, Palash, Babul and many more.
Recommended Travel Tips for Bandhavgarh Safari
It is always recommended to check the dates and timings of the park on websites before planning a trip.
Always take a guide with you for the safari. Listen to the guide carefully. Always remember that the park is the house of the animals and you are the guest there, so do not perform anything which may create obstructions to the creatures.
Do not litter the area. Please ensure the park is completely pollution free and make a safe haven for the animals.
Appreciate the hard work of the park authority along with every person who is making our country a beautiful place for animals.
For any details including booking a safari, a stay and others, call us or browse our category for Bandhavgarh Tourism.
How to Book Bandhavgarh Jungle Safari?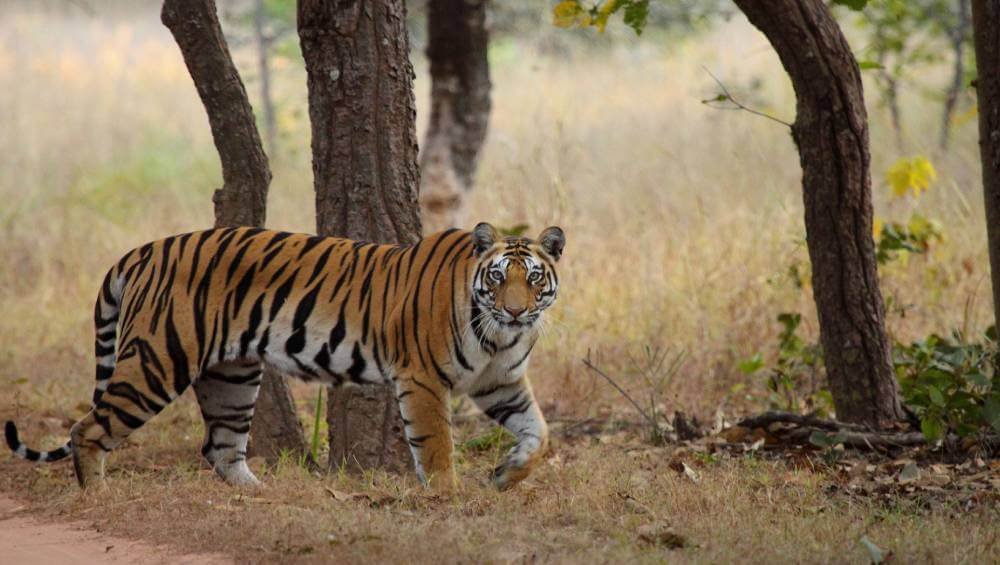 Bon Travel India has a wide range of Bandhavgarh Wildlife Tour packages which you can select as per your budgetary and other requirements. When you plan your Bandhavgarh tour with us, you can be assured of an exciting and memorable wildlife safari experience. From providing you comfortable accommodation to smooth assisted transfers, we will take care of all your travel requirements during your wildlife vacation.
Frequently Asked Questions (FAQ)
What is the best time to visit Bandhavgarh National Park?
Bandhavgarh National Park remains open to tourists from October to June. The best time to visit the park depends on what kind of experience you are after. If you want to enjoy a wildlife safari in cool and pleasant weather, then the winter season, which starts from November and lasts till February, is the best time. Visiting it during the summers, from March to June, increases the chances of spotting the wildlife, as they visit the nearest waterholes to quench their thirst. The park remains closed to visitors during the monsoon season, from July to September.
How to book Bandhavgarh Safari online?
Trust Bon Travel India to make your online safari bookings. Our safari booking process is easy and straightforward. You can browse our wide range of Bandhavgarh National Park wildlife tour packages and select one that you like, ranging from budget to luxury ones.
What are the popular Safari Zones in Bandhavgarh National Park?
There are three safari zones in the Bandhavgarh National Park: Tala, Magadi and Khitauli. Tala is the main zone of the park, Magadi is located in the periphery area and Khitauli is blessed with picturesque beauty, and although wonderful for birding, tiger sightings are also reported. In addition, three buffer zones were also added to the park in 2015. These are Manpur, Dhamokar and Pachpedi.
Where to stay in Bandhavgarh?
There are several accommodation options in Bandhavgarh National Park, ranging luxury and mid-range to budget hotels depending on your preferences. There are also resorts where you can book a stay. There are several staying options which are located in close proximity to Bandhavgarh National Park, and offer you the thrill of staying close to the forest.
Get upto 30℅ of early bird discount on all our wildlife tour packages. Reach us for more details / bookings – +91-7668130655.
Like & follow us on our following official social media channels
Facebook | Twitter | Linkedin | Instagram | Youtube
Also Check Out: Popular India Tours | Tour Packages | International Tour Packages
Other Popular Trending Holiday Destinations in India – Kashmir Tour | Himachal Tour | Uttarakhand Tour | Rajasthan Tour | Gujarat Tour | Sikkim Tour | Kerala Tour | Andaman Tour | Madhya Pradesh Tour
International Trending Holiday Destinations – Nepal Tours | Bhutan Tours | Singapore Tour | Thailand Tours | Sri Lanka Tours | Maldives Tours | Dubai Tours | Indonesia Tours
Tour Packages by Interest – Adventure Packages | Wildlife Packages | Pilgrimage Packages | Heritage Packages | Hill Station Packages | Weekend Packages | Honeymoon Packages | Beach Packages | Chardham Packages | Trekking Packages
Other Informative Wildlife Travel Guide Blogs to Read
Other Informative India Travel Guide Blogs to Read
Other Informative Trekking Guides Blogs
Other Informative Uttarakhand Tourism Travel Guide Blogs to Read