Living in the bustling city of Delhi can be exciting, but sometimes the hustle and bustle can become overwhelming. Fortunately, there are several serene and picturesque destinations near Delhi, just a short journey away, offering a perfect weekend escape for nature lovers and adventure seekers. Whether you're looking for a hill station retreat, wildlife encounters, or spiritual experiences with your family, friends, and loved ones, the following are the top 10 weekend getaways near Delhi that promise an unforgettable experience.
Rishikesh
Nainital
Mussoorie
Corbett National Park
Ranthambore National Park
Manali
Amritsar
Agra
Dhanaulti
Bir Billing
Escape to top Weekend destinations from Delhi with Bon Travel India. Don't miss our limited-time offer of up to 30% off. Contact us at +91-9310109466 to book now!
Rishikesh: A Spiritual and Adventure Haven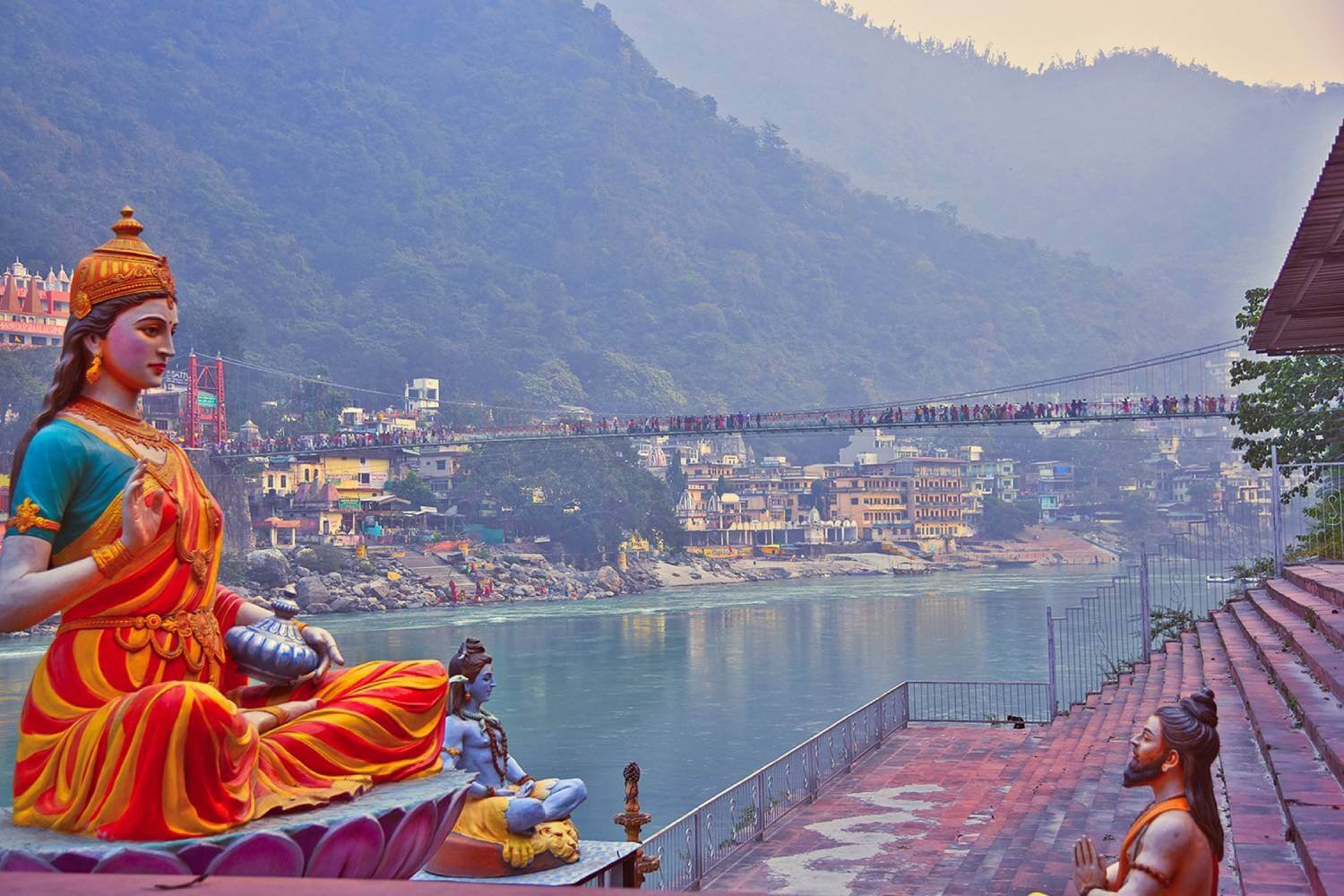 Located around 240 kilometers from Delhi, Rishikesh is one of the top weekend destinations for both spiritual seekers and adventure enthusiasts. Known as the "Yoga Capital of the World," Rishikesh offers a serene atmosphere with the Ganges River flowing through its heart. The city is renowned for its numerous yoga and meditation centers, where you can rejuvenate your mind, body, and soul. For adventure seekers, Rishikesh boasts thrilling activities like white-water rafting, bungee jumping, and trekking, making it an ideal weekend escape. You can easily plan a weekend tour from Delhi to Rishikesh to experience the joy of sightseeing with a spiritual experience.
Distance from Delhi
240 kilometres approx.
Best Places to Visit in Rishikesh
Bharat Mandir
Geeta Bhawan
Kunjapuri Temple
Ram Jhula
Laxman Jhula
Rishikund
Triveni Ghat
Trimbakeshwar Temple
Top Things to Do in Rishikesh
Visit the Beatles Ashram
Enjoy the Ganga Aarti at Parmarth Niketan
Enjoy river rafting
Have a picnic near Neer Garh Waterfall
Go for a hot air balloon ride
Also Read: Top Destinations in Uttarakhand
Nainital: Enchanting Lakes, Enthralling Hills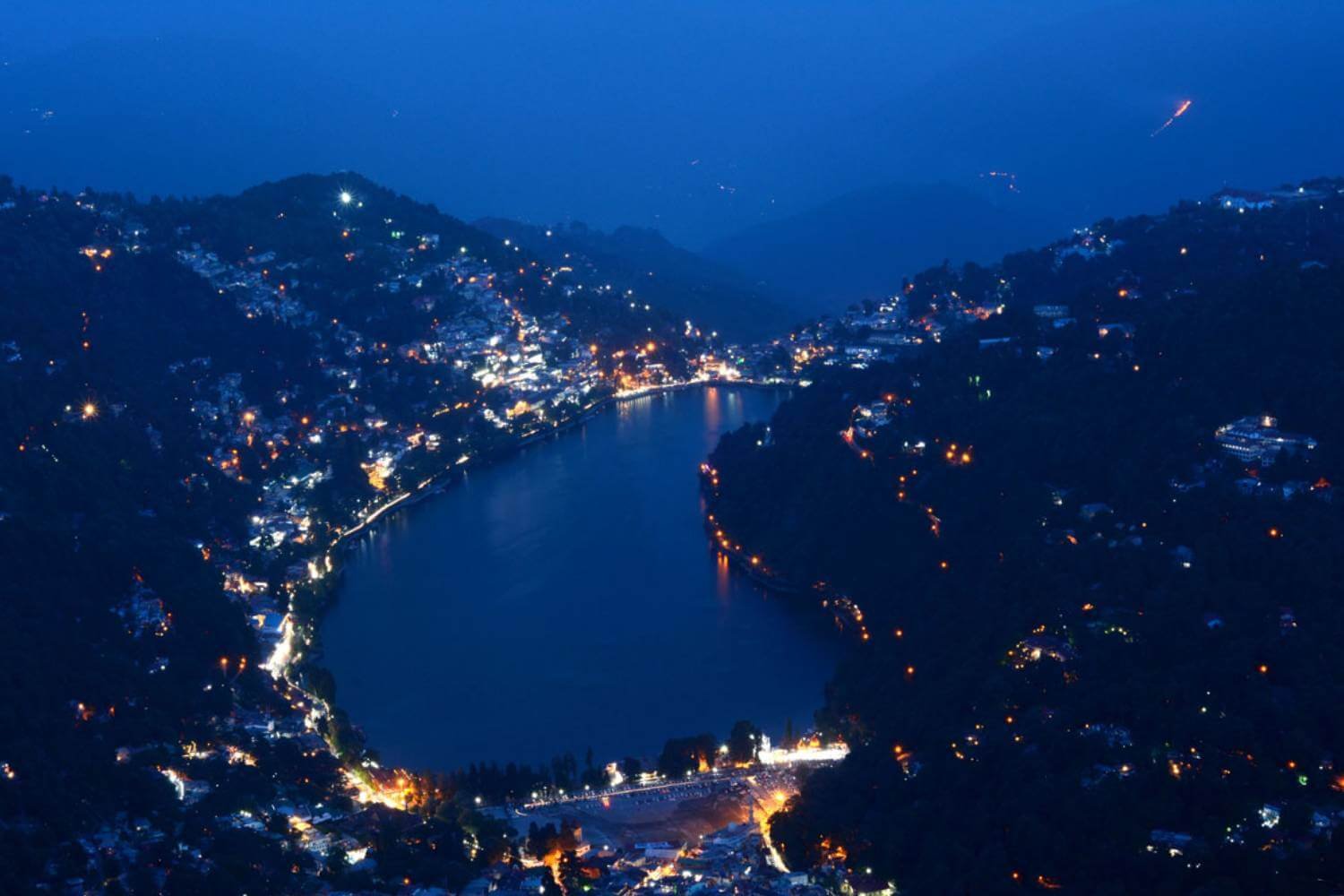 Nestled amidst the picturesque Kumaon hills, approximately 320 kilometers from Delhi, Nainital is a charming hill station that attracts travelers with its scenic beauty and pristine lakes. Surrounded by lush forests, Nainital offers a tranquil environment for a weekend getaway. Boating on Naini Lake, exploring the nearby Naina Devi Temple, and taking a stroll along the Mall Road are some of the top things to do here. Nainital is one of the must-visit places for a weekend escape during summers. So, if you are planning to visit Nainital on weekends, make sure to book your stay in advance.
Distance from Nainital
320 kilometres approx.
Best Places to Visit
Lake Naini
Kilbury
Pangot
Kanchi Dam
Naukuchiatal
Ghoratal
Tiffin Top
John's in the Wilderness Church
Snow View Point
Top Things to Do in Nainital
Enjoy a ropeway ride between Snow View Point and Mallital
Visit the Nainital Zoo
Buy handmade candles & pinewood artifacts at Mall Road
Take in the splendid views of snow-capped Himalayan peaks
Enjoy a picnic at Tiffin Top
Enjoy angling, birdwatching & yachting at Naukuchiatal
Take a boat ride at Lake Naini
Go birding in Pangot
Mussoorie: Crown Jewel of the Hills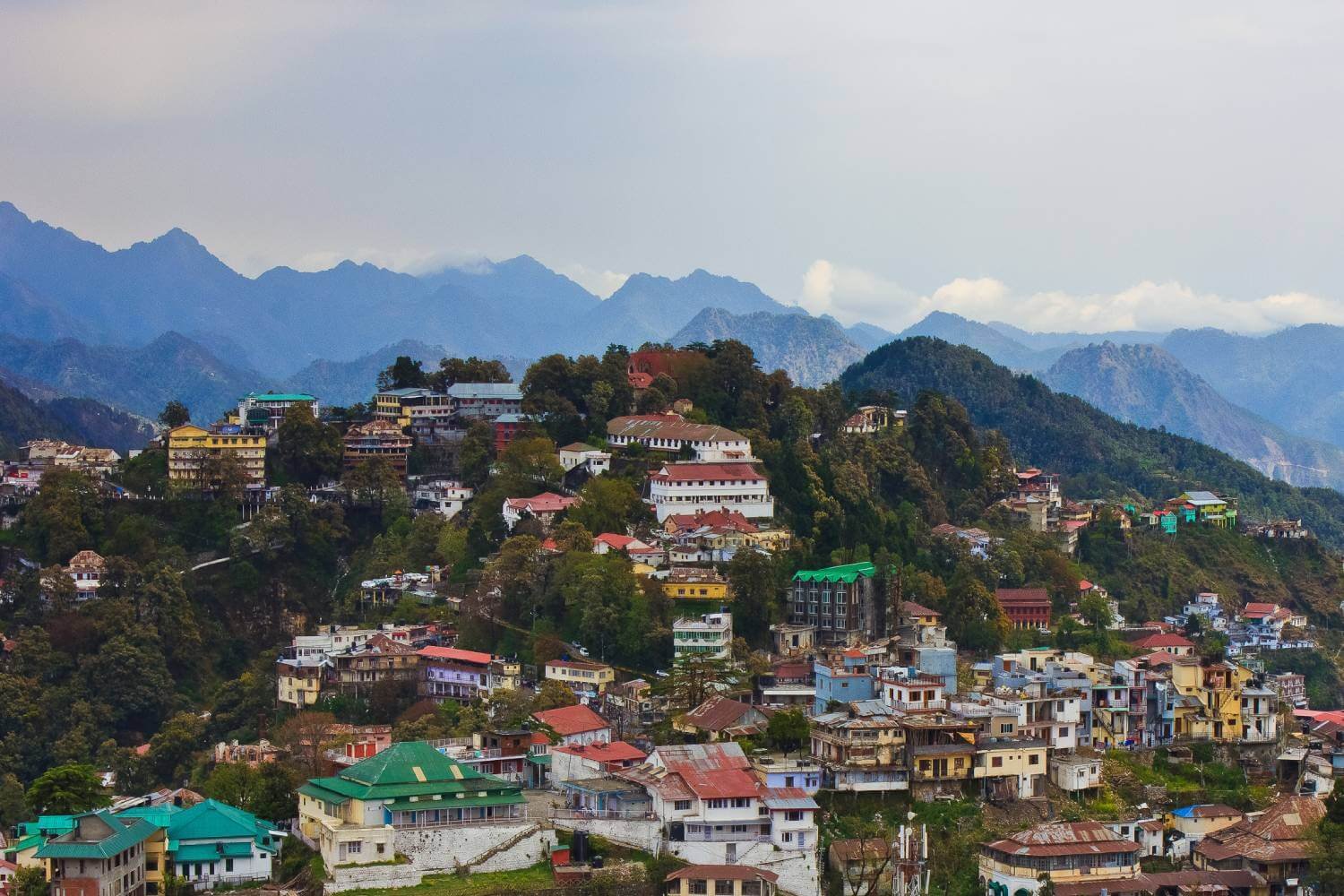 Perched at an altitude of around 2,000 meters, Mussoorie is a delightful hill station located about 290 kilometers from Delhi. Known as the "Queen of Hills," Mussoorie offers breathtaking views of the Doon Valley and the Shivalik Range. The town's pleasant weather, colonial architecture, and numerous viewpoints like Gun Hill and Lal Tibba make it a popular destination for weekend trips from Delhi. There cannot be a better summer weekend destination than Mussoorie from Delhi. With a landscape to die for, panoramic views of mountain peaks from the Western Garhwal Himalayas, opportunities for various kinds of adventure activities, and plenty of sightseeing options, all these factors endear this famous hill station in India to honeymooners, solo travelers, families, and other kinds of travelers.
Distance from Delhi
290 kilometres approx.
Best Places to Visit in Mussoorie
Surkanda Devi Temple
Bhatta Falls
Landour
Kempty Falls
Jharipani Falls
Christ Church
Mussoorie Lake
Lal Tibba
Top Things to Do in Mussoorie
Visit George Everest House to know about his life
Hangout at the Mall Road
Enjoy boating at Lake Mist
Take a stroll at the supposedly haunted Lambi Dehar Mines
Go shopping at Tibetan Market, Kulri Bazaar and Mall Road Market
Also Read: Best Hill Stations to Visit in Uttarakhand
Corbett National Park: A Wildlife Adventure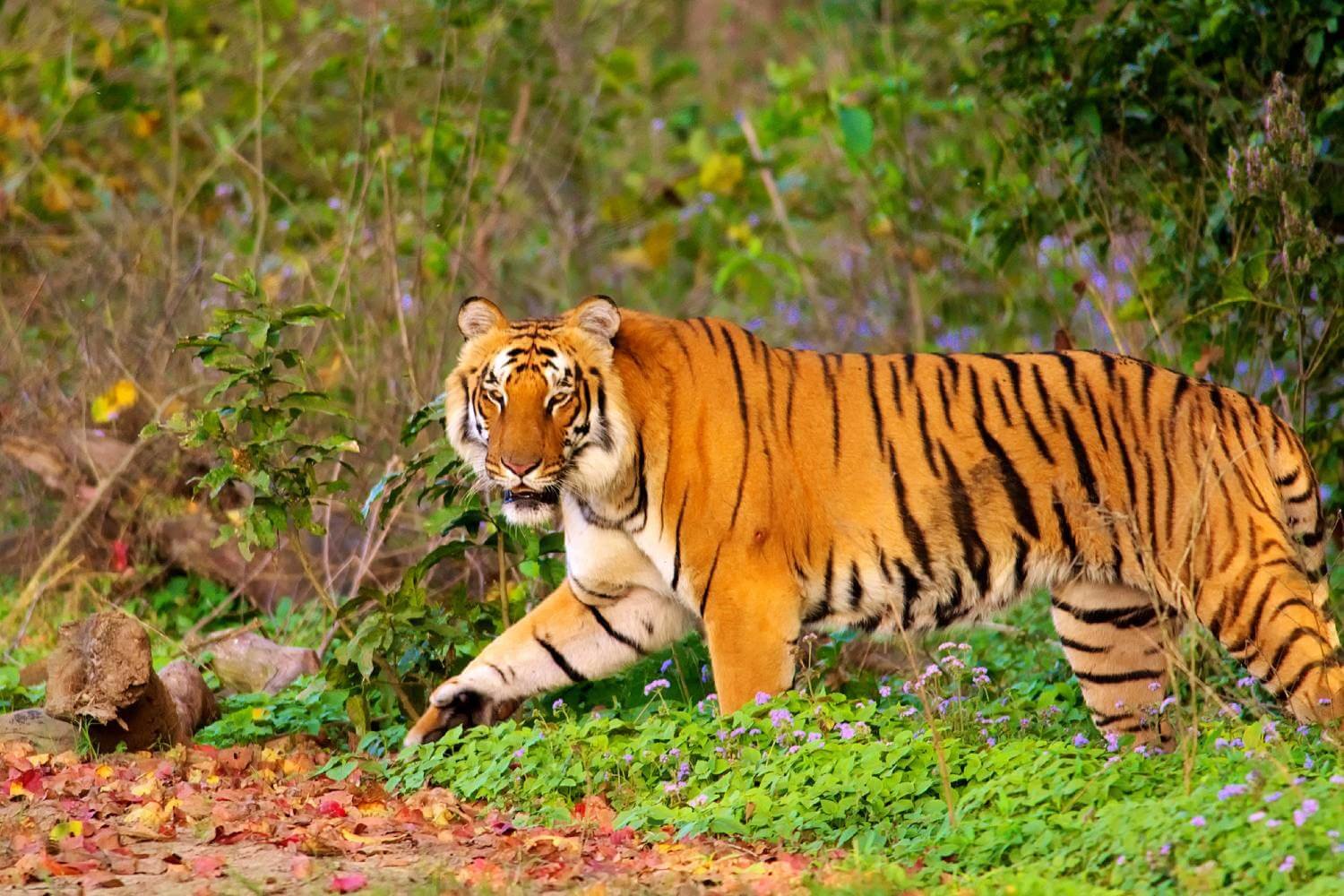 Approximately 250 kilometers from Delhi, Corbett National Park is a haven for wildlife enthusiasts and nature lovers. Established in 1936, it is India's oldest national park and is famous for its Bengal tiger population. A weekend trip to Corbett offers the opportunity to indulge in jungle safaris, birdwatching, and experiencing the untamed wilderness. Jim Corbett National Park is a great summer weekend destination for wildlife enthusiasts. What can be more thrilling than catching sight of the Royal Bengal Tiger during a wildlife safari at Corbett? Langur, sambar, barking deer, and nilgai are other mammals that you can spot inside the park. Besides this, the park is also home to more than 500 species of birds, making it a top destination for bird lovers.
Distance from Delhi
Top Places to Visit in Corbett
Corbett National Park
Garjiya Temple
Corbett Waterfalls
Corbett Museum
Top Things to Do in Corbett
Enjoy a wildlife safari and spot Royal Bengal Tigers & other animals
Camping
Trekking
Also Check Out: Corbett Jungle Safari Tour
Ranthambore National Park: Witness the Majestic Tigers in Their Kingdom
Ranthambore National Park, situated around 400 kilometers from Delhi, is another great wildlife destination for a weekend tour. The park is renowned for its tiger population, offering visitors a chance to spot these majestic creatures in their natural habitat. Besides tigers, Ranthambore is home to a variety of wildlife, including leopards, sloth bears, and a wide range of bird species. Located in the Sawai Madhopur district of Rajasthan, Ranthambore National Park is an excellent choice when planning a weekend tour from Delhi. The star attraction among the animals is the Royal Bengal Tiger, and the park is divided into 10 zones, with Zones 1-5 being the best for tiger sightings. Birdwatching is another activity to look forward to, as the park boasts more than 270 species of birds.
Distance from Delhi
400 kilometres approx.
Top Places to Visit in Ranthambore
Ranthambore National Park
Kachida Valley
Jogi Mahal
Ranthambore Fort
Trinetra Ganesh Temple
Top Things to Do in Ranthambore
Enjoy a wildlife safari
Spot different varieties of birds with birding
Take a hot air balloon ride
Visit Trinetra Ganesh Temple
Manali: Adventure and Serenity Combined
For those seeking an escape to the mountains, Manali is the perfect destination. Located at a distance of approximately 500 kilometers from Delhi, Manali is a paradise for adventure lovers. From thrilling activities like paragliding, river rafting, and skiing (in the winter months) to peaceful moments amidst apple orchards and snow-capped peaks, Manali offers an ideal blend of adventure and serenity.
Manali makes for a happening weekend destination from Delhi because it has so much to offer. You have a wide range of activities to indulge in, from taking a dip in hot water springs to exploring Old Manali with its wooden mountain trails, apple orchards, and scenic spots. Additionally, the town boasts religious sites, wildlife, and mesmerizing waterfalls, ensuring there is something for every kind of traveler.
Distance from Delhi
500 kilometres approx.
Top Places to Visit in Manali
Hadimba Temple
Vashisht Hot Springs
Naggar
Bhrigu Lake
Manali Gompa
Manu Temple
Nehru Kund
Manali Wildlife Sanctuary
Top Things to Do in Manali
Hangout at The Mall
Take a dip at the Vashist Hot Water Springs
Shop for Tibetan handicrafts, Kullu caps, Kullu shawls & dorjes
Skiing, trekking, paragliding & other adventure activities in Solang Valley
Spend a quality evening at Van Vihar Park
Visit Jogni Falls in Old Manali
Also Read: Popular Tourist Destinations in Himachal
Amritsar: A Divine Passage to Inner Peace
Around 450 kilometers from Delhi, Amritsar is a city with deep spiritual significance for Sikhs. The Golden Temple, also known as Sri Harmandir Sahib, is the main attraction here and draws visitors from all walks of life. The peaceful ambiance of the temple complex and the mesmerizing Palki Sahib ceremony are experiences not to be missed. Additionally, the Jallianwala Bagh and Wagah Border are other places of historical and patriotic importance.
Distance from Delhi
450 kilometres approx.
Top Places to Visit in Amritsar
Golden Temple
Jallianwala Bagh
Wagah Border
Durgiana Temple
Maharaja Ranjit Singh Museum
Partition Museum
Akal Takht
Ram Tirath Temple
Gobindgarh Fort
Khalsa College
Mata Lal Devi Temple
Hall Bazaar
Pul Kanjri
Gurdwara Baba Atal Rai
Gurdwara Shaheed Ganj Sahib
Also Read: Heritage Tourism in India
Agra: Embrace the Timeless Beauty of the Taj Mahal
No list of weekend getaways from Delhi would be complete without mentioning Agra, which lies approximately 230 kilometers away. Home to the iconic Taj Mahal, one of the Seven Wonders of the World, Agra is a city steeped in history and architectural brilliance. Besides the Taj Mahal, the Agra Fort and Fatehpur Sikri are also UNESCO World Heritage Sites that showcase the grandeur of Mughal architecture.
Distance from Delhi
230 kilometres approx.
Best Places to Visit in Agra
Taj Mahal
Agra Fort
Fatehpur Sikri
Itmad-ud-Daulah's Tomb
Mehtab Bagh
Akbar's Tomb
Jama Masjid
Sikandra
Chini Ka Rauza
Anguri Bagh
Mankameshwar Temple
Guru Ka Taal
Moti Masjid
Kinari Bazaar
Sadar Bazaar
Also Read: Must Visit UNESCO Heritage Sites in India
Dhanaulti: An Offbeat Retreat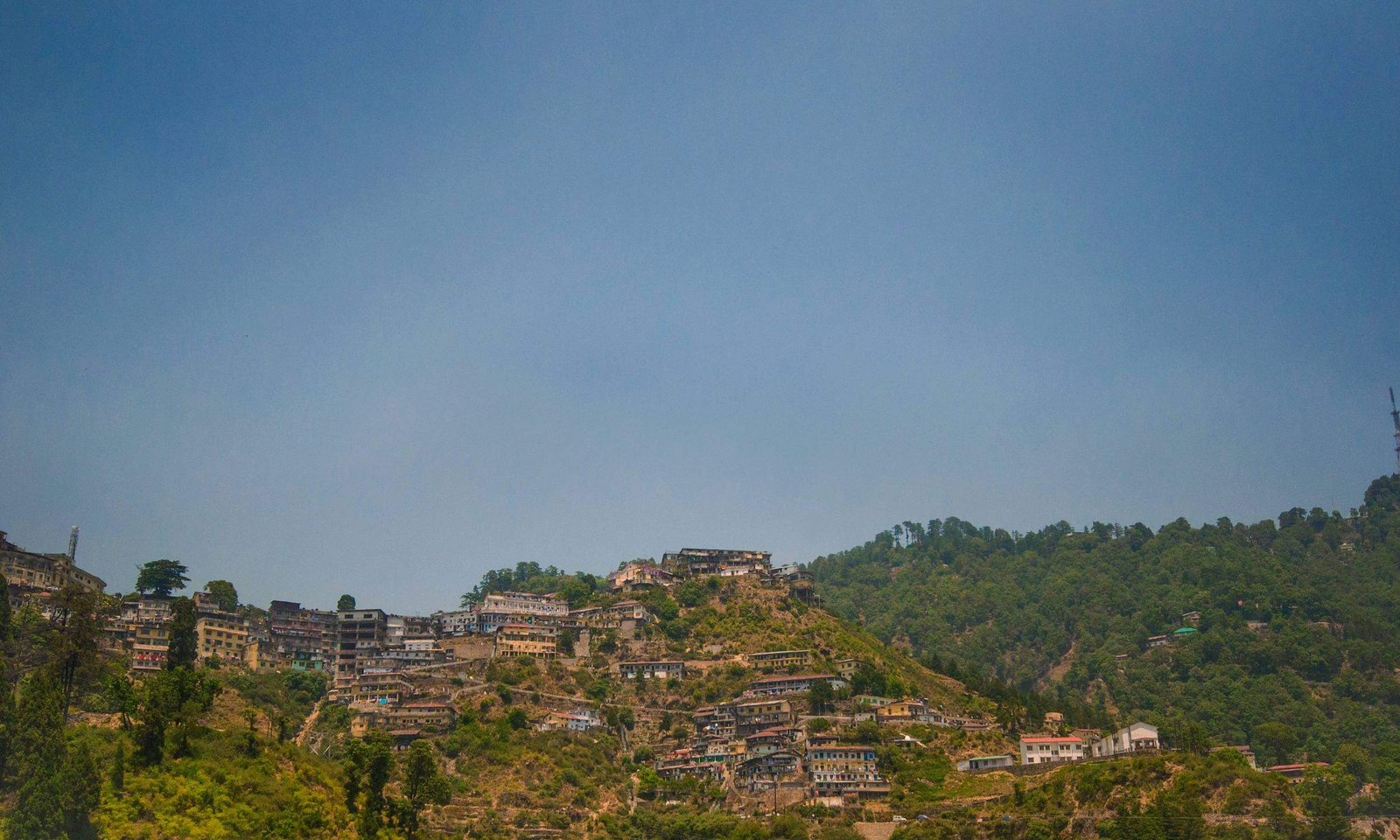 Dhanaulti, situated about 300 kilometers from Delhi, is a quaint hill station and a hidden gem in Uttarakhand. This lesser-known destination offers mesmerizing views of the Himalayas and lush greenery. It is an ideal place for nature enthusiasts seeking tranquility away from the crowds. The Eco Parks, Surkanda Devi Temple, and camping amidst the forests are some of the attractions that make Dhanaulti a perfect weekend escape.
Distance from Delhi
300 Kms Approx.
Best Places to Visit in in Dhanaulti
Eco Park
Surkanda Devi Temple
Dashavatar Temple
Apple Orchards
Adventure Activities
Eco-Park Amber
Potato Farm
Camp Thangdhar
Dhanaulti Adventure Park
Bir Billing: The Paragliding Capital of India
For thrill-seekers and adventure enthusiasts, Bir Billing is the place to be. Situated around 520 kilometers from Delhi, this small town in Himachal Pradesh is famous for being the paragliding capital of India. The breathtaking aerial views of the Kangra Valley and the adrenaline rush from paragliding make this destination an unforgettable experience.
Also Read: Top 6 Senior Citizen-Friendly Destinations Near Delhi: Ideal Getaways for the Elderly
Delhi's vicinity is blessed with an array of diverse weekend getaways, catering to every traveler's preferences. Whether you seek spiritual solace, an adrenaline-packed adventure, or simply a tranquil retreat amidst nature, these top 10 destinations have got you covered. So, pack your bags, plan a weekend road trip, and escape the city to explore the wonders that await just a few hours away from Delhi.
Best Selling Weekend Tours from Delhi
Frequently Asked Questions
Q: What are some popular weekend destinations near Delhi for a quick getaway?
Ans: Some popular weekend destinations near Delhi include Rishikesh, Nainital, Agra, Mussoorie, Corbett, Ranthambore, Dhanaulti, Manali, and Bir Billing.
Q: How far are these weekend destinations from Delhi?
Ans: The distance varies for each destination, but most are within 200 to 500 kilometers from Delhi. You can travel by car, bus, or train, depending on your preference.
Q: What are the best activities to do during a weekend trip from Delhi?
Ans: The activities vary depending on the destination. For instance, you can enjoy river rafting and bungee jumping in Rishikesh, visit the Taj Mahal in Agra, explore the hills in Nainital and Mussoorie.
Q: Are these weekend getaways near Delhi suitable for solo travelers, families, and groups of friends?
Ans: Yes, these destinations cater to all types of travelers. Whether you are a solo traveler seeking adventure, a family looking for a peaceful retreat, or a group of friends in search of fun and exploration, there is something for everyone.
Q: What are top budget-friendly weekend getaways from Delhi?
Ans: If you're looking for budget-friendly options, you can consider destinations like Neemrana, Mathura-Vrindavan, Lansdowne, Haridwar, and Ranthambore, which offer a memorable experience without breaking the bank.
Like & follow us on our following official social media channels
Facebook | Twitter | Linkedin | Instagram | Youtube
Also Check Out: Popular India Tours | Tour Packages | India Tour Packages | International Tour Packages
International Trending Holiday Destinations – Nepal Tours | Bhutan Tours | Singapore Tour | Thailand Tours | Sri Lanka Tours | Maldives Tours | Dubai Tours | Indonesia Tours
Other Popular Trending Holiday Destinations in India – Kashmir Tour | Himachal Tour | Uttarakhand Tour | Rajasthan Tour | Gujarat Tour | Sikkim Tour | Kerala Tour | Andaman Tour | Madhya Pradesh Tour | North East Tours
Tour Packages by Interest – Adventure Packages | Wildlife Packages | Pilgrimage Packages | Heritage Packages | Hill Station Packages | Weekend Packages | Honeymoon Packages | Beach Packages | Chardham Packages | Trekking Packages
Other Interesting India Travel Guide Blogs to Read
Other Interesting Destinations Travel Guide Blogs to Read
Other Interesting Rajasthan Travel Guide Blogs to Read
Other Interesting Uttarakhand Travel Guide Blogs to Read
Other Interesting Wildlife Travel Guide Blogs to Read
Other Interesting South Travel Guide Blogs to Read
Other Interesting Adventure & Trekking Travel Guide Blogs to Read
Other Interesting Kerala Travel Guide Blogs to Read
Other Interesting International Travel Guide Blogs to Read