Heart of the United Arab Emirates, Dubai is one of the best and fastest-growing destinations in the world. A melting pot of diverse cultures, this fast-paced cosmopolitan city is an amazing tourist hub to explore and experience the rich flavors of Arabian hospitality. Here, you will see a beautiful amalgamation of modern and traditional Arabian culture.
Dubai is a place of awe-inspiring skyscrapers rising from the golden Arabian desert. You can enjoy fantastic views of the Arabian Gulf, experience world-class hospitality at some of the world's finest hotels and resorts, thrill yourself with skydiving, desert adventures, and water sports, have fun with your family at mesmerizing theme parks and water parks, taste rich and authentic cuisines at some of the best celebrity chef's restaurants, and cherish delightful safari cruise rides. Dubai's list of things to do is endless. It is one of the best tourist attractions for magical and memorable holidays.
If you are an Indian traveler planning a trip to Dubai, then explore this travel guide, which will help you plan a memorable Dubai trip from India.
Here are Dubai's Top Picks for Indian Travelers-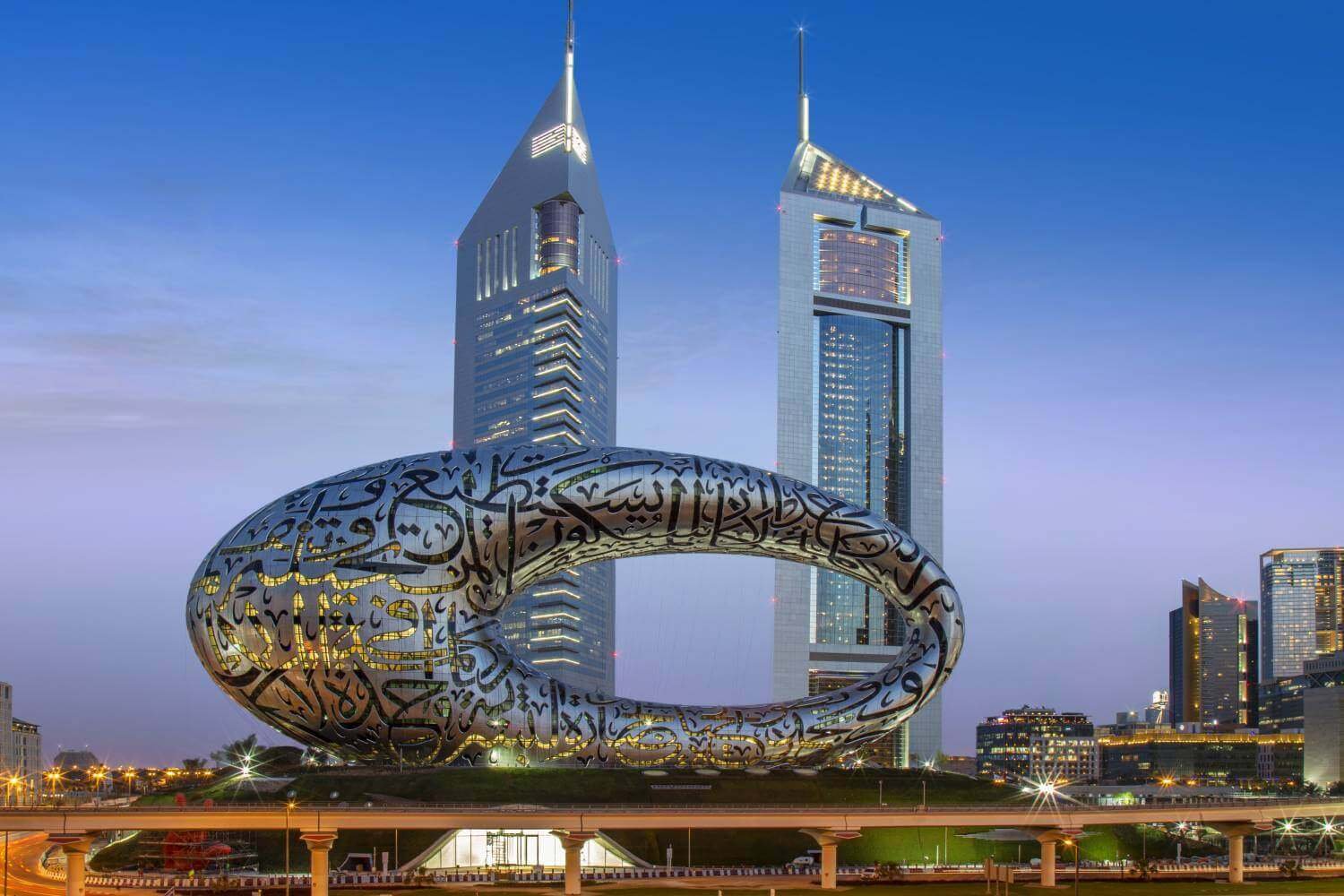 Take a quick look at the must-visit attractions and things to do activities for Indian travelers in Dubai.
Must Visit Top Adventure Destinations in Dubai
Aqua Venture Waterpark
Legoland Water Park
Dubai Desert
Skydive Dubai
Xline Dubai Marina
Deep dive Dubai
Sky Views Dubai
IMG Worlds of Adventure
Motiongate Dubai
Wild Wadi Waterpark
Dubai Global Village
Ferrari World Theme Park
Bollywood Theme Park
Dubai's Popular and Iconic Must Visit Tourist Attractions
Burj Khalifa
Burj Al Arab
Dubai Mall
Dubai Frame
Old Dubai
Palm Jumeirah
Dubai Creek
Dubai Miracle Garden
Dubai Aqua Venture Park
Dubai Skydive
Popular Shopping Outlets in Dubai
Ibn Battuta Mall
Dubai Mall
The Mall of Emirates
City Center Deira
Burjuman Center
Wafi Mall
Dubai Festival city Mall
Dragon Mart
The Outlet Village
Perfume Souk
Farmers Market
Friday Market
Best Adventure Activities to Enjoy in Dubai
Dune Bashing
Skydiving
Sandboarding
Skiing
Quad Biking
Desert Safari
Hot Air Balloon Ride
Paddle Boarding
Deep Sea Fishing
Ziplining
Wakeboarding
Best Beaches to Visit in Dubai
Palm Jumeirah
Sunset Beach
Kite Beach
Black Palace Beach
La Mer
Al Mamzar Beach Park
Soul Beach
Azure Beach
Cove Beach
What is the Best Way to Reach Dubai from India?
The best way to reach Dubai conveniently is by air. Dubai International Airport is the best option for traveling by air. It offers flights that can take you to more than 100 destinations worldwide. You can find direct flights from Delhi, Mumbai, Bangalore, Hyderabad, and many other cities in India. Sharjah International Airport, Abu Dhabi International Airport, and Al Maktoum International Airport are some other options for reaching Dubai by air. Some popular airlines that operate through Dubai include Etihad Airways, Fly Dubai, Emirates Airlines, Cathay Pacific, Air India, and more.
Avail These Benefits for Getting around in Dubai
The Red and Green Metro lines run from Dubai International Airport and other busy areas of the city. If you're traveling on a budget, Dubai's airport terminals have good bus facilities that run 24 hours a day. Various tourist attractions in Dubai also offer bike rentals that you can book through an app. The most popular bike renting app is Careem Bike. Taxi services are also available for tourists' convenience. You can book taxis from Uber or Careem, and they are available from anywhere in the city. To ensure transport convenience, you can download a licensed operator smartphone app, such as Careem, Skurtt, Tier, Lime, and more, from Google Play Store or the Apple Store.
How to Get Dubai Tourist Permit for Indian Travelers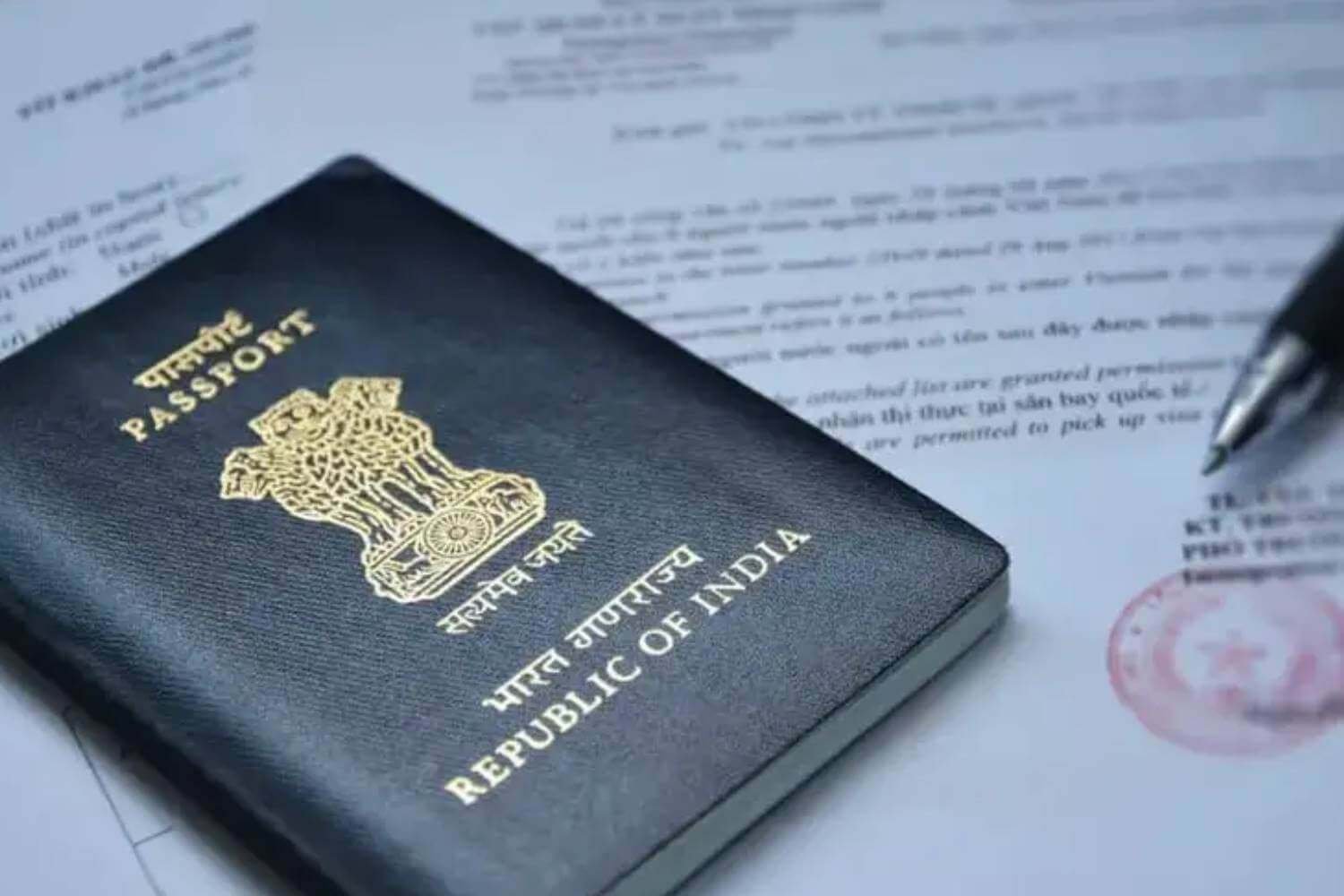 Dubai offers different types of visas based on the duration of your stay, ranging from 14 to 90 days. Whether you're planning a short visit or a longer stay, you can apply for a visa that suits your needs. If you wish to extend your stay, you can do so from within Dubai, but this does not apply to transit visas. Make sure to check the latest visa regulations and requirements before your trip to ensure a smooth entry into Dubai.
If you are not eligible for a visa on arrival or visa free entry to Dubai then don't worry you can still travel to Dubai. You need to get a tourist permit which you can get from airlines, hotels and travel agents.
If you are not eligible for a visa on arrival or visa-free entry to Dubai, there is no need to worry as you can still travel to Dubai with a tourist permit. This can be obtained through airlines, hotels, or travel agents. However, certain eligibility criteria need to be met to obtain a tourist permit from Dubai travel.
Who is Eligible for a 14-day UAE Visa on Arrival?
Presently, only individuals of Indian nationality have the privilege to obtain a 14-day UAE Visa on Arrival, granted they have a valid US visa, US green card or a residence permit from the UK or any EU country. While the Visa on Arrival fee is currently 100 AED, it is essential to note that it is subject to change. Furthermore, this visa can be extended once for another 14 days for an additional fee of 250 AED.
Indian nationals can use specific visas to secure a UAE or Dubai Visa on Arrival at international airports and seaports in the UAE. However, depending on the airport, the Visa on Arrival fee may vary from 105 to 140 AED.
The UAE or Dubai Visa on Arrival permits a stay of 14 days and is single-entry only. Should you exit the UAE and decide to return, you will need to acquire a new Visa on Arrival.
Suppose you desire to extend your stay in the UAE beyond 14 days. In that case, you can do so by extending the UAE or Dubai Visa on Arrival once for an additional 14-days, which can be processed at any AMER center in the UAE. However, this service comes at an added cost of 250 AED plus VAT and service charges.
You must have the following:
A bank balance of at least 4000 USD or its equivalent currencies for the past six months.
A valid Indian passport, which should be valid for at least six months from the day of departure.
Confirmed return tickets.
Completed payment processes.
Proof of accommodation (hotel reservation).
For more visit official website –  https://u.ae/en/information-and-services/visa-and-emirates-id
Documents Required to Get Tourist Permit for Dubai travel for Indian travelers
Colored Photo with white background
A scanned colored copy of Passport (First and last page of your passport)
Medical Insurance
Tour Itinerary/ Program
Bank Statement for the last 6 months
A ticket for onward journey
Each airline has certain conditions for tourist visa permits, but the most common one is to opt for their services. You can choose airlines such as Etihad Airways, Emirates Airline, Fly Dubai, Air Arabia, Indigo, and more. Additionally, many tour operators and hotels can also help you obtain a tourist visa. Getting a tourist permit for Dubai is not difficult, and you can easily obtain it and travel to Dubai to experience its rich cultural heritage and Arabian hospitality.
Important Things to Consider Before Getting Tourist Permit for Dubai
It is important to have medical and travel insurance for safety purposes, as Dubai can be quite expensive. Unexpected events such as personal accidents, theft, or medical emergencies can disrupt your budget, so having insurance can cover these unexpected costs.
When filling out your visa application form, be sure to provide accurate information about your name, profession, and nationality. Misleading information can lead to rejection of the visa application. Be sure to clearly state your profession, avoiding generic terms like "unskilled."
It is necessary to book your flight tickets before applying for the visa.
Tourist visas are valid for up to 60 days from the date of issue. If you want to extend your visa, you will need to provide a copy of your passport, old tourist visa, canceled visa, and passport-sized photographs.
Exploring Dubai on a Budget: Cost-Saving Tips for a Memorable Tour from India
Dubai is a dream destination for many travelers, and with careful planning, a trip to this city can be done on a limited budget. If you're looking to travel from India to Dubai, there are several things you can do to keep your costs low.
Firstly, consider avoiding the incredibly opulent hotels in Dubai and instead opt for more affordable accommodations. By doing so, you can significantly reduce your expenses while still enjoying your stay in this magnificent city.
Another way to save money is to book your flights well in advance. This way, you can take advantage of lower airfares and avoid last-minute price hikes.
It's also important to note that Dubai uses the United Arab Emirates Dirham as its currency. Currently, 1 INR will cost you 0.045 AED, and 1 AED will cost you 22.26 INR. While meal costs can vary in Dubai, a day's worth of food there costs an average of AED170.
*Please note that currency exchange rates are subject to fluctuations and may vary over time.
If you're wondering how much you should budget for your Dubai holiday, the average daily price based on the expenses of other travelers is around AED770 (approximately Rs. 17,000) per day. Keeping this in mind while planning your trip can help you stay within your budget.
For special deals on Dubai tours from India, consider contacting Bon Travel India. They offer some of the best deals and discounts on Dubai holiday packages, helping you save even more money while exploring this incredible city.
Best Time to Visit Dubai from India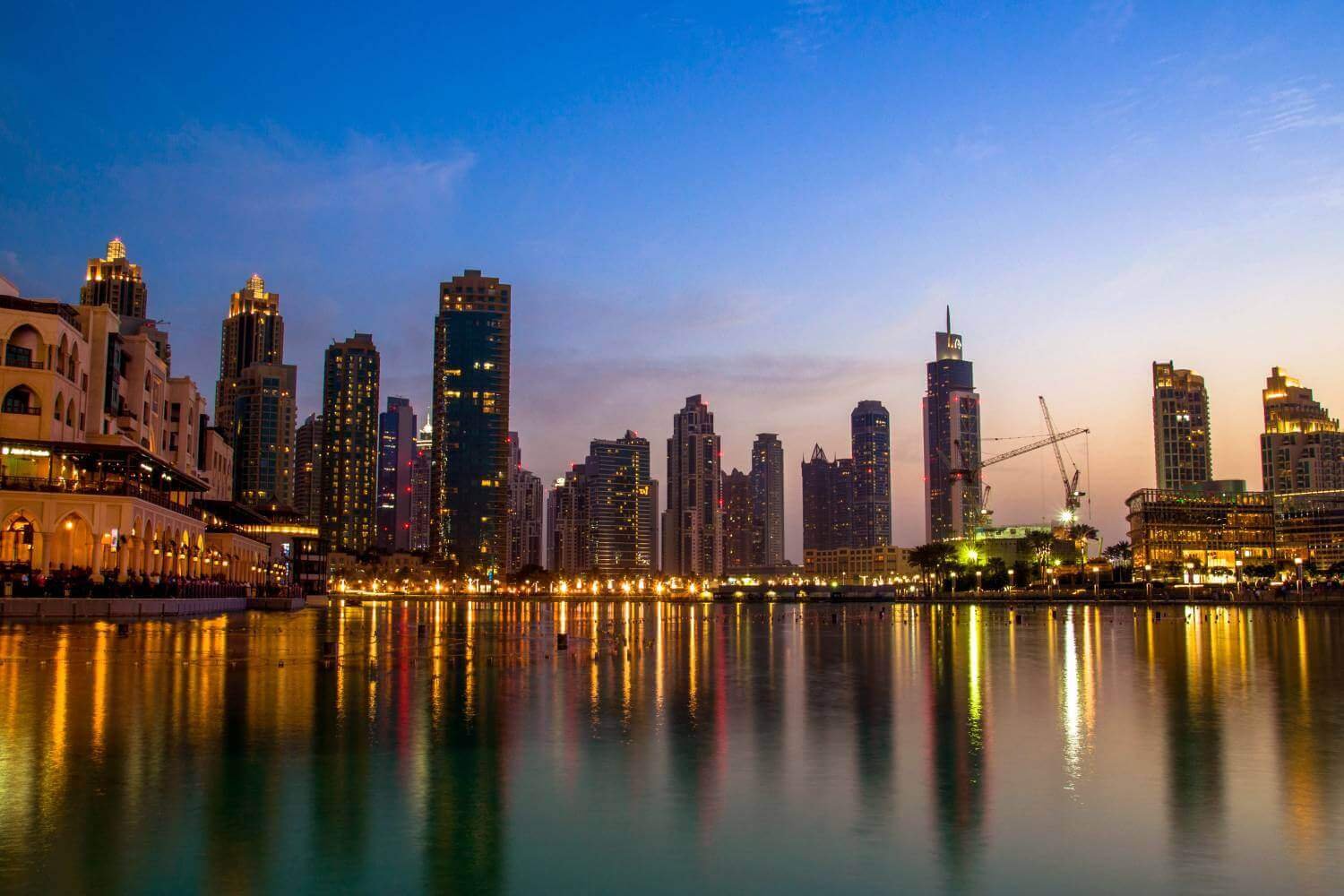 Before planning a trip to Dubai from India, it is important to consider the weather and climatic conditions to ensure a fun-filled holiday. The ideal time to plan a trip to Dubai is between November and February when the weather is extremely pleasant, making sightseeing and outdoor activities enjoyable. Additionally, during these months, Dubai is filled with festivities and exciting outdoor events, making it the peak tourist season. Although the cost of accommodation may be high during this period, it is the best time to travel to Dubai.
In the months of June, July, and August, the temperature in Dubai can rise up to 40°C due to its location on the edge of an Arabian desert, which is the fifth largest desert in the world. Therefore, one cannot expect pleasant weather during the summer months. The period between March and May is also quite hot, and some places may be quieter as it is the off-peak season.
Accommodation Options for International Travelers in Dubai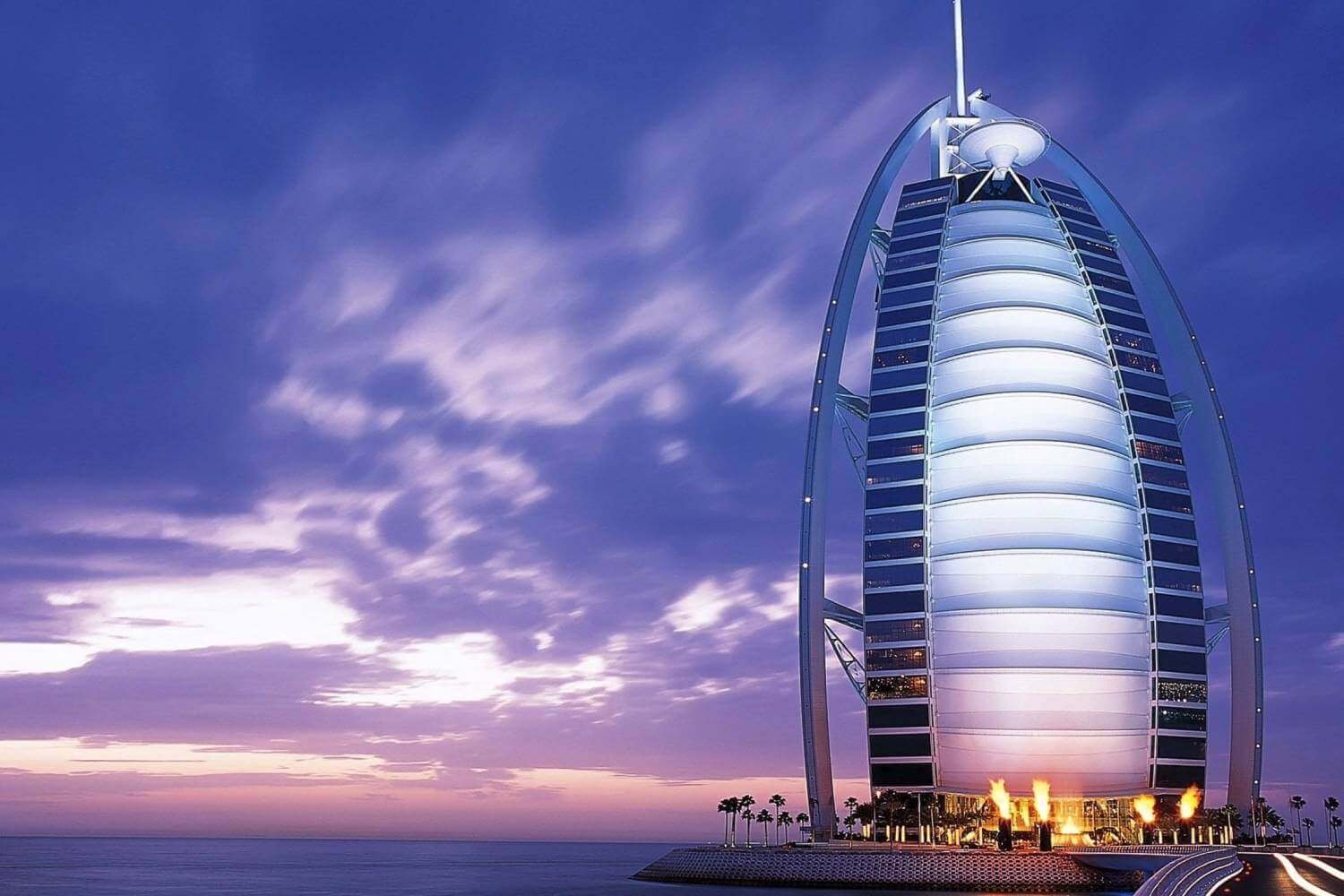 The extravagant charms of Dubai's luxurious hotels will blow your mind and heart away. With its rapid technological and architectural advancements, Dubai has become one of the world's fastest-growing tourist attractions. For travelers who are fascinated by luxury and charm, Dubai offers a wide variety of luxury hotels, resorts, villas, and guest houses. There are even some unofficially classified 6 or 7-star hotels that are considered extraordinary gems. So if you love luxury and comfort, Dubai is the perfect destination with an array of luxurious hotels and resorts to choose from.
 Some of the Top Luxury hotels and Resorts in Dubai are-
Burj Al Arab
Four Seasons Resort Dubai
One & Only the Palm
Atlantis, The Palm
JA Lake View Hotel
JA Beach Hotel
JA Palm Tree Court
XVA Art Hotel
Jumeirah Zabeel Saray
Bulgari Resort
Dubai is famous for its luxury hotels, but it also offers a good selection of budget hotels where travelers can save on accommodation costs and spend more on other fun activities. These hotels are affordable and offer decent services and accommodations.
Some of the best budget hotels and Guest houses in Dubai are-
Crystal Plaza Hotel
Aloft Palm Jumeirah
Zabeel House by Jumeirah
Form Hotel Dubai
Rove Downtown
Hampton by Hilton
City Max
Aldar Hotel
Zain East Hotel
Fortune Karama Hotel
Lumbini Dream Garden Guest House
Al Raya Hotel Apartments
Mazmi Casa
Heritage Home Guest House
Marbella Holiday Homes
Best Budget Travel Tips for Dubai Holidays
Dubai is a dreamy paradise for all wanderers and should be on everyone's travel bucket list. Known for its quality, extravagance, and value for money, Dubai never settles for less. Its brilliance is evident in its architectural developments, hospitality, and technology. Dubai's hospitality has surpassed the definition of perfection. However, traveling to Dubai can be a costly affair due to the plethora of tourist attractions it offers, such as cruise tours, desert and water adventures, luxury shopping, happening nightlife, and amazing outdoor activities. Therefore, the budget needs to be high. But one question always comes to mind – is it possible to travel to Dubai on a budget? The answer lies in these tips and tricks that you can use to save costs and make your Dubai trip budget-friendly.
Book your flights in economy class to save on travel transportation costs. Some airlines like Etihad and Emirates also offer discounts on flight tickets.
Use local transport to explore Dubai. Traveling by metro is much cheaper than traveling by taxi. You can get an RTA NOL card which is the best way to save transport costs. These cards have 2 options – red Card and Silver Card – and can be used on all public transport systems.
Old Dubai is the best place for shopping and dining, especially if you want to experience the rich heritage and culture of Dubai. There are many wonderful celebrity restaurants which showcase the great Arabian culinary heritage. Dubai is a melting pot of different cultures. You will also find many amazing celebrity Indian restaurants. Old Dubai has kept intact the great flavors with warmth and care. This place is more affordable than ultra-modern posh areas of Dubai. If you want to experience culture, Old Dubai is the best choice.
Some of the best things in Dubai are free. Experience and learn unique things about the culture and heritage of Dubai at Al Shindagha. You can also visit the camel museum. The Pyramid rooftop complex in Wafi complex is a wonderful place to watch movies with loved ones. You can also take awesome pictures and explore the serene sandy beaches of Dubai.
Some apps can be very helpful for saving money. You can download the 'Definitely Dubai' app, which will tell you about special events and offers in Dubai. Groupon is very helpful for getting discounts and great deals on food. Careem is a very good app for getting cheaper public transportation. Citching out is also a wonderful app for food recommendations. It also has reviews from locals. If you want to get discounts on shopping, spas, adventure activities, hotels and other activities you can use the 'Fave' app. My Emirates Pass is also the best way to get discounts on food, hotels, adventure activities, and spas, etc.
Dubai malls are very expensive, but you can explore farmers' markets where you will get authentic local produce at an affordable price. You will also find many locally made handicrafts, jewelry, and other items at a good price.
How Many Days are Needed for Dubai Holidays?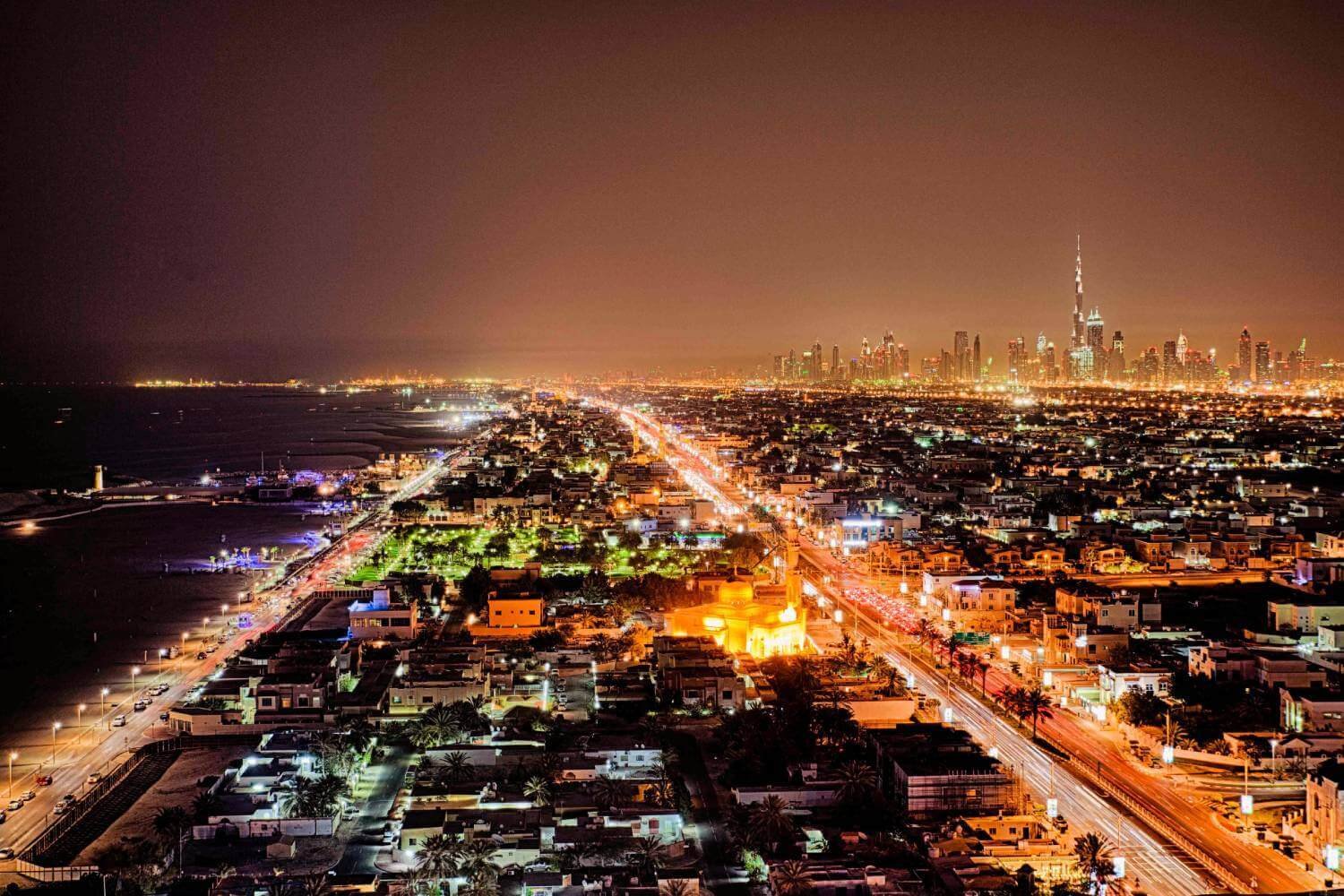 5-7 days are enough to spend a gala time in Dubai with family and friends. Dubai is a wonderful luxury destination with many things to do for tourists. You will not feel bored for a single moment. The duration of your stay depends on the type of activities you want to enjoy in Dubai. If you love adventures, then you may need more time to fully explore Dubai. Depending on your choice of activities, plan an awesome trip to Dubai.
There are many adventures and interesting things that will make your heart dance with joy in Dubai.
Consider These Suggestions When Planning Your Dubai Itinerary:
Dune Driving at Dubai desert.
Camel Rides, Sand boarding, Belly Dance Performances.
Wildlife of Dubai desert Conservation Reserve.
Picnic in Dubai Desert.
Rich Heritage, Vibrant Markets and trading culture of Dubai – Tour to Old Dubai.
Cultural experience of 2nd December Street.
Heritage Attractions of Dubai.
Cruise Tours and Boat Rides.
Museums of Dubai.
Spiritual Attractions of Dubai.
Top Indian Food Restaurants to Enjoy Fine-Dining in Dubai
Kinara By Vikas Khanna
Indya By Vineet
The Cinnamon Club
Rang Mahal
Pincode Dubai by Chef Kunal
Essential Safety Tips for Indian Travelers Visiting Dubai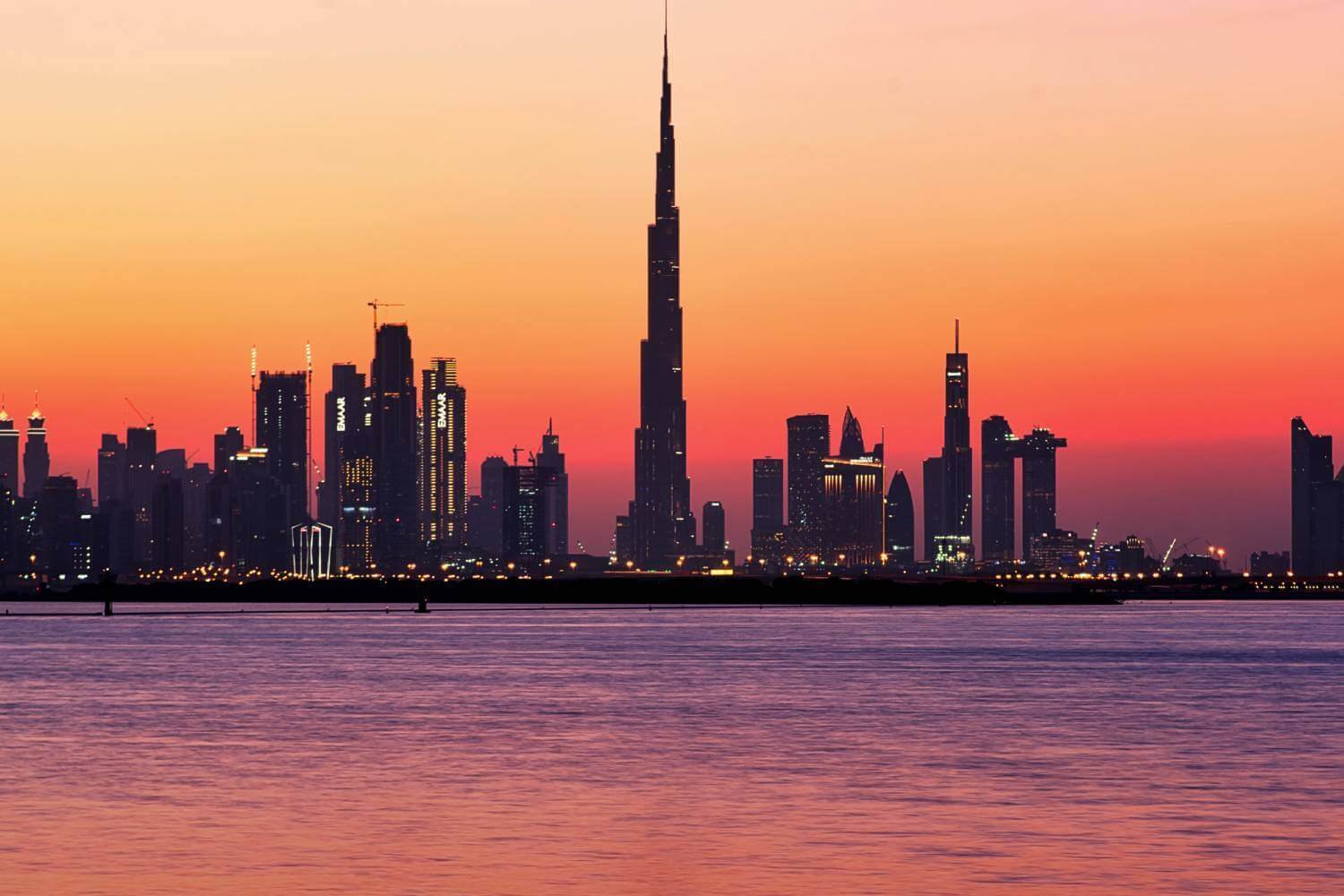 In Dubai, women can wear Western clothing, but they should avoid short and tight clothes that may be considered indecent or immodest in Islamic culture.
Different nightclubs in Dubai have different dress codes, so it's important to enquire about the requirements in advance before heading out.
Solo women travelers need not worry about transportation as Dubai offers women-only taxi services. The women's cabs are pink in color and are a safe and reliable option for solo female travelers and backpackers.
To find affordable hotel options, it's best to book 3-4 months in advance. During peak tourism season, hotel prices can be quite expensive, with 2-star hotels costing around 300 AED. Off-season rates for 2-star hotels are much more budget-friendly, averaging around 90-100 AED.
For authentic food options that showcase the wonderful Arabian cultures and hospitality, head to Old Dubai.
Booking accommodation near a metro line is a smart choice as it can save you transportation costs.
Public displays of affection, drinking in public, immodest dress, and swearing are not allowed in Dubai.
Photographing people without their consent is also not allowed in Dubai.
To stay connected with your family and friends, get a local SIM card, but remember to register it with the local police before use.
It's best to carry local currency as some places in Dubai only accept cash.
We trust that this travel guide will be extremely useful for Indian travelers who are planning to visit Dubai soon for tourism. If we have missed any important information or provided any inappropriate information in this blog, please feel free to leave your comments in the box below. We always take our readers' feedback seriously and positively.
Like & follow us on our following official social media channels
Facebook | Twitter | Linkedin | Instagram | Youtube
Also Check Out: Popular India Tours | Tour Packages | India Tour Packages | International Tour Packages
International Trending Holiday Destinations – Nepal Tours | Bhutan Tours | Singapore Tour | Thailand Tours | Sri Lanka Tours | Maldives Tours | Dubai Tours | Indonesia Tours
Other Popular Trending Holiday Destinations in India – Kashmir Tour | Himachal Tour | Uttarakhand Tour | Rajasthan Tour | Gujarat Tour | Sikkim Tour | Kerala Tour | Andaman Tour | Madhya Pradesh Tour | North East Tours
Tour Packages by Interest – Adventure Packages | Wildlife Packages | Pilgrimage Packages | Heritage Packages | Hill Station Packages | Weekend Packages | Honeymoon Packages | Beach Packages | Chardham Packages | Trekking Packages
Other Interesting International Travel Guide Blogs to Read
Other Interesting India Travel Guide Blogs to Read
Other Interesting Destinations Travel Guide Blogs to Read
Other Interesting Uttarakhand Travel Guide Blogs to Read
Other Interesting Kerala Travel Guide Blogs to Read
Other Interesting South Travel Guide Blogs to Read
Other Interesting Adventure & Trekking Travel Guide Blogs to Read
Other Interesting Rajasthan Travel Guide Blogs to Read
Other Interesting Wildlife Travel Guide Blogs to Read