Also known as Uttaranchal, Uttarakhand is one of the top hill stations to explore in North India. This popular hill station is referred to as Devbhumi or the land of Gods for holding a strong religious influence to people of Hinduism as there are numerous temples found throughout the state. Flanked by the Himalayas all around, Uttarakhand has also been one of the favourite mountain getaways for people of India for years. The Himalayan trails are the epitome of some challenging treks to uplift your spirit as well as they are the best places to have nature sightseeing.
Divided into two parts according to geography, Kumaon and Garhwal, the state is home to countless idyllic towns and villages where you can have relaxing as well as adventurous holidays in Uttarakhand. The names of some best hill stations to visit in Uttarakhand are Nainital, Dehradun, Mussoorie, Auli, Bhimtal, Ranikhet, Mukteshwar and many more. Planning a trip to Uttarakhand? Here is information about some of the best hill station tourist places you have to read before planning a trip to Uttarakhand, Himalayas.
Get upto 30℅ of early bird discount on our Uttarakhand Holiday packages. Reach us for more details / bookings – +91-7668130655.
List of Top 16 Hill Station Tourist Places in Uttarakhand
Nainital
Ranikhet
Mussoorie
Auli
Almora
Dhanaulti
Chopta
Kausani
Binsar
Mukteshwar
Munsiyari
Harsil Valley
Kanatal
New Tehri
Lansdowne
Chaukori
1. Nainital Hill Station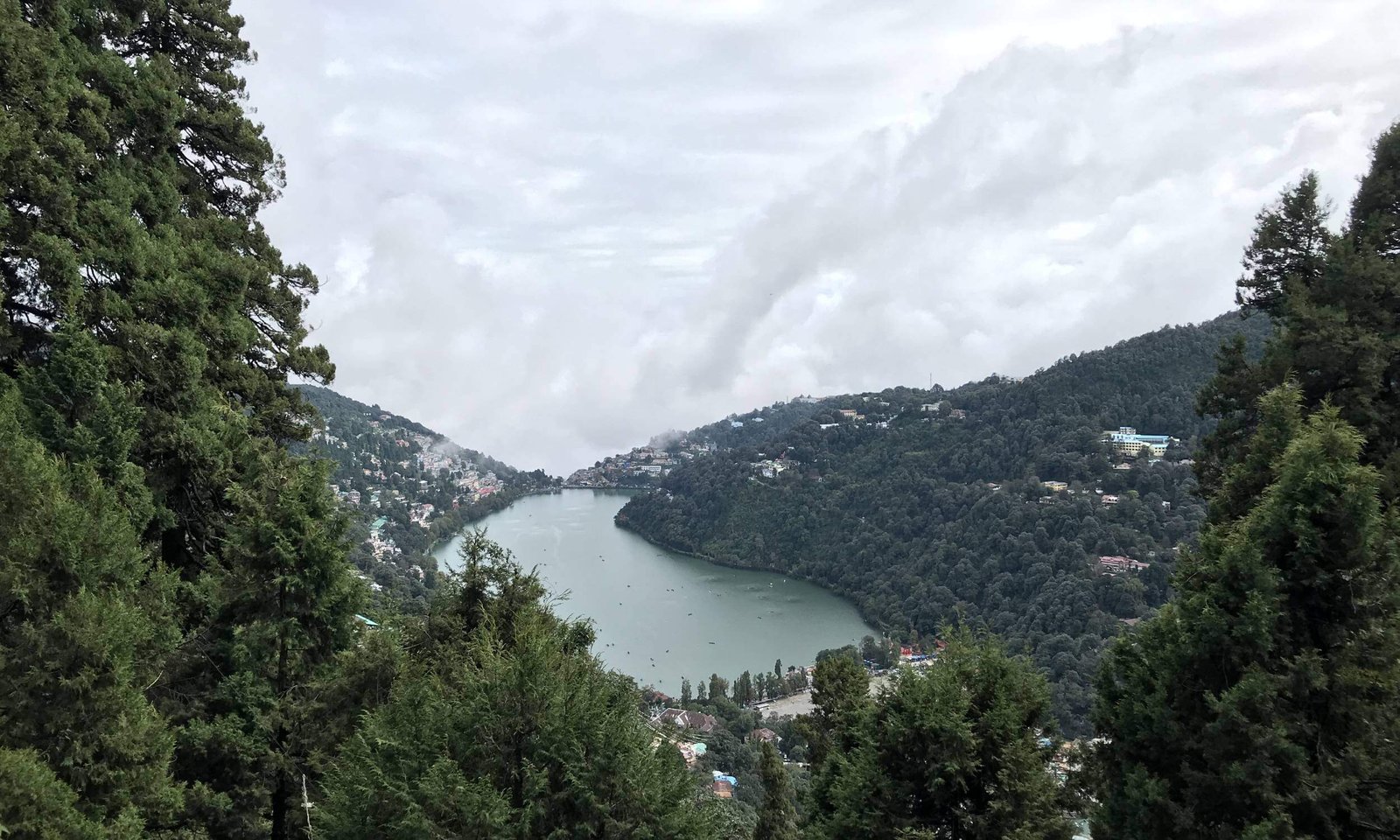 Nainital is one of the best hill stations to visit in Uttarakhand. It is an abode of extremely surreal temples, mesmerizing lakes, British colonial bungalows and Churches and small magical hamlets for nature lovers. Nainital's unparalleled beauty offers it all. Get ready to see the stunning tour through the Himalayan mountains of Nainital if you are planning to visit Uttarakhand.
Read More: Best Places to Explore in Nainital
2. Ranikhet Hill Station
Dotted between the two ridges in Kumaon Himalayas, Ranikhet is a stunning nature paradise of Uttarakhand. It is said that queen Padmini of Kumaon was so mesmerized by the beauty of Ranikhet that she asked king Sudhardev to build a palace for her here. The palace came to be known as Ranikhet. This is the reason why this place is known as Ranikhet. The Palace doesn't exist today but this story still echoes in the town.
Also Read: Rishikesh Tourism – Top Places to Visit
3. Mussoorie Hill Station
Mussoorie is one of the best hill resorts to visit in Uttarakhand. It is a hub of picturesque views of Himalayan snow ranges and stunning Doon valley. It was discovered by an adventurous military officer Captain Young in 1827. It is also known as the 'Queen of Hills'. A discerning traveler will definitely find an escape here from the chaos of city life.
4. Auli Hill Station
250 km from Rishikesh, Auli is one of the best adventure holiday destinations of India. Auli is very popular for skiing and panoramic views of Nanda Devi Peak, Mana Parvat and Dunagiri. January to April is the best time to try this thrilling adventure sport. If you are a snow lover, you must visit Auli for a wonderful and thrilling holiday in Uttarakhand.
Also Read: Top Things to Do in Uttarakhand
5. Almora Hill Station
Quaint Hill station of Uttarakhand Almora is one of the top tourist places to visit in Uttarakhand. It was the summer capital retreat of Chand Rajas in 1560. Surrounded by dense forests and mountains, Almora offers breathtaking natural beauty in abundance for nature lovers and solace seekers. It is also a great heritage destination as the forts and monuments belonging to dynasties like Chands and Katyuris will blow your heart away.
Also Read: Best Trekking Places in Uttarakhand
6. Dhanaulti Hill Station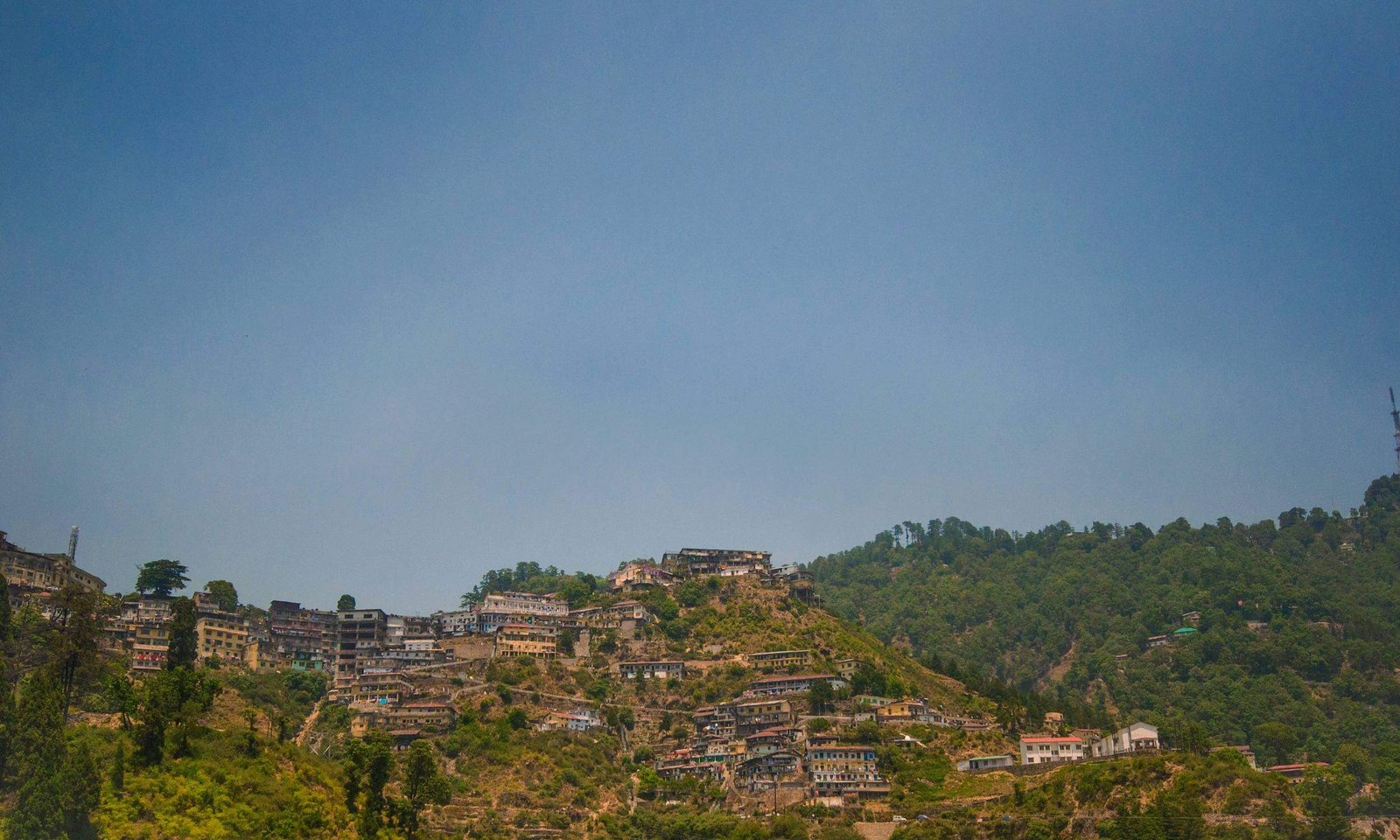 Dhanaulti, a hub of tall trees and rich grasslands, pretty sunrises, alpine forests and delightful eco-parks makes it one of the most soul-pleasing destinations to visit in Uttarakhand. It is a great trekking spot for adventure lovers. One Must indulge in Chandrabadni, Surkanda Devi and Kunjapuri treks to make thrilling memories. Apart from the thrill one must seek spiritual bliss in Dashavatar Temple which is dedicated to Lord Vishnu.
Also Read: Chardham Yatra Travel Guide
7. Chopta Valley Hill Station
For adventure lovers, nature lovers and spiritual seekers, Chopta is one of the best tourist destinations to visit in Uttarakhand. Stunning Himalayan Peaks, surreal temples and amazing wildlife and scenic hiking trails makes it a one stop destination to escape from the chaos of the world and become one with nature. If you love camping, Chopta looks very beautiful at night under the starry sky.
Read More – Travel Guide: Chopta Valley in Uttarakhand
8. Kausani Hill Station
You will be spellbound to see the exquisite beauty of the picturesque landscapes of the beautiful hill station of Uttarakhand, Kausani. Surrounded by verdant forests, quaint lakes, snow-clad mountains, stunning meadows and waterfalls which is enough to steal your heart away. Be it honeymooner or a nature lover, Kausani is a thing of beauty and joy that melts everyone's soul with its gorgeous landscapes.
Also Read: Info About Panch Kailash Yatra
9. Binsar Hill Station
Situated at an elevation of 2,420 meters above the sea level, Binsar is a sleepy yet beautiful town of Uttarakhand. There is not much to see in terms of tourism but the breathtaking views of picturesque Himalayan Peaks such as Chaukhamba, Trishul, Nanda Devi, Shivling and Panchachuli will delight your senses. Binsar was named after Binsar Mahadev Temple which is dedicated to Lord Shiva. It was built in the 16th century.
Also Read:  Panch Kedar Yatra Trek Information
10. Mukteshwar Hill Station
Mukteshwar is a very popular hill station & religious tourist place in Uttarakhand. It got its name from 350-year-old temple Mukteshwar Dham which is dedicated to Lord Shiva. It is said that Lord Shiva killed a demon at this place and granted him salvation. You will witness stunning views Himalayan range. Short scenic treks in the woods, sweet chirping of birds and breathtaking experience of wildlife at Jim Corbett will make your day in Mukteshwar.
Also Read: Best Places to Visit in Haridwar
11. Munsiyari Hill Station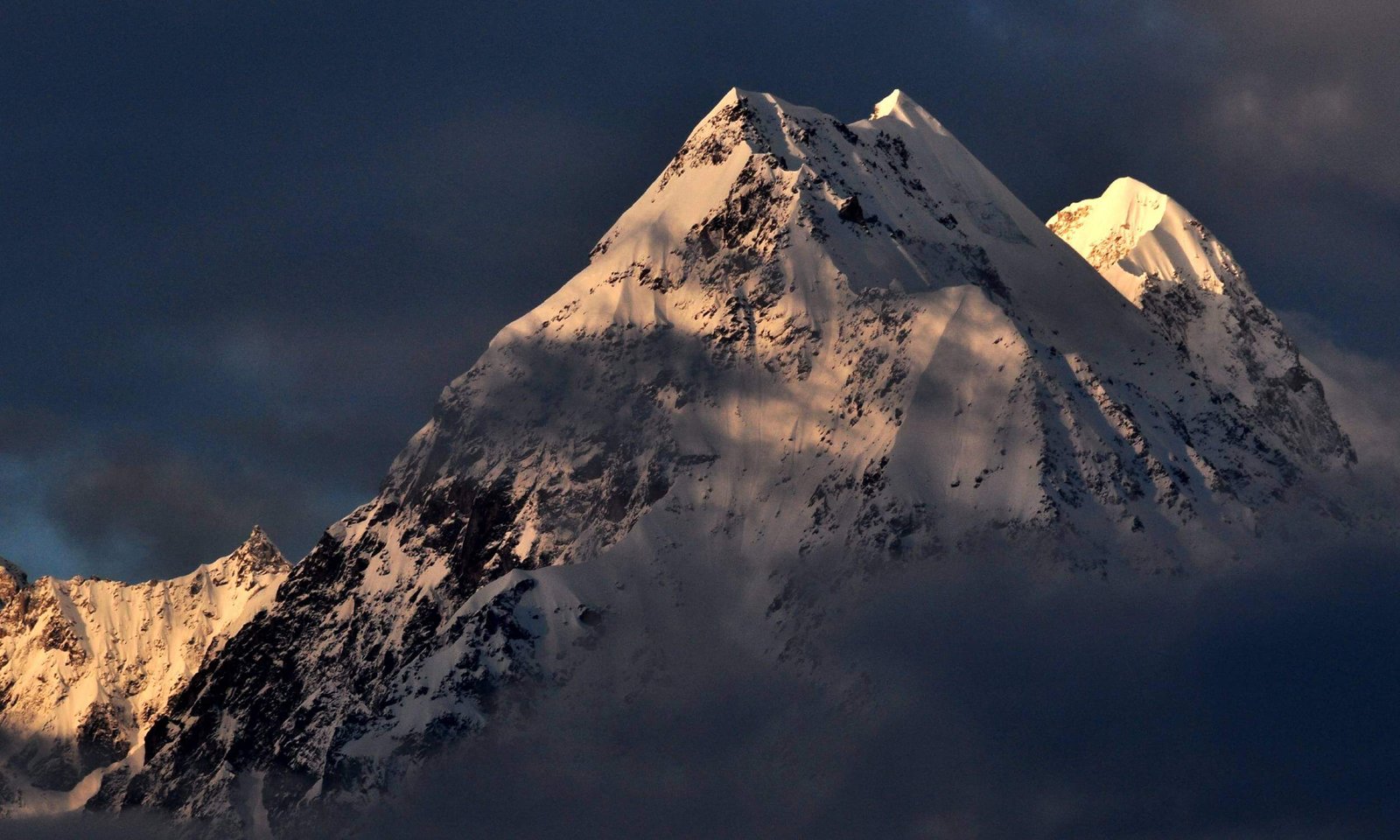 Munsiyari is the best holiday destination in Uttarakhand famed for its amazing adventure sports and gorgeous trekking trails. It is located at the height of 2,298m. It is a beautiful land of snow, very popular for its skiing center. Nanda Devi Temple is a major tourist attraction to visit in Munsiyari. You can witness beautiful orange sunset views from Nanda Devi Hilltop. If you enjoy trekking, the Khaliya Top Trek Is the most soul pleasing trek you can ever enjoy.
Also Read:  Best Winter Treks in the Himalayas
12. Harsil Valley Hill Station
On the banks of river Bhagirathi lies a beautiful village of Harsil which is a paradise for nature lovers and adventure enthusiasts. It is one of the most offbeat destinations to visit in Uttarakhand. If you love trekking and biking, Harsil would be an ideal destination for it. The apple orchards, the mesmerizing streams, and the sweet chirp of the birds makes the environment so soothing that you will never want to leave this place.
Also Read: Best Places to Visit in Uttarkashi
13. Kanatal Hill Station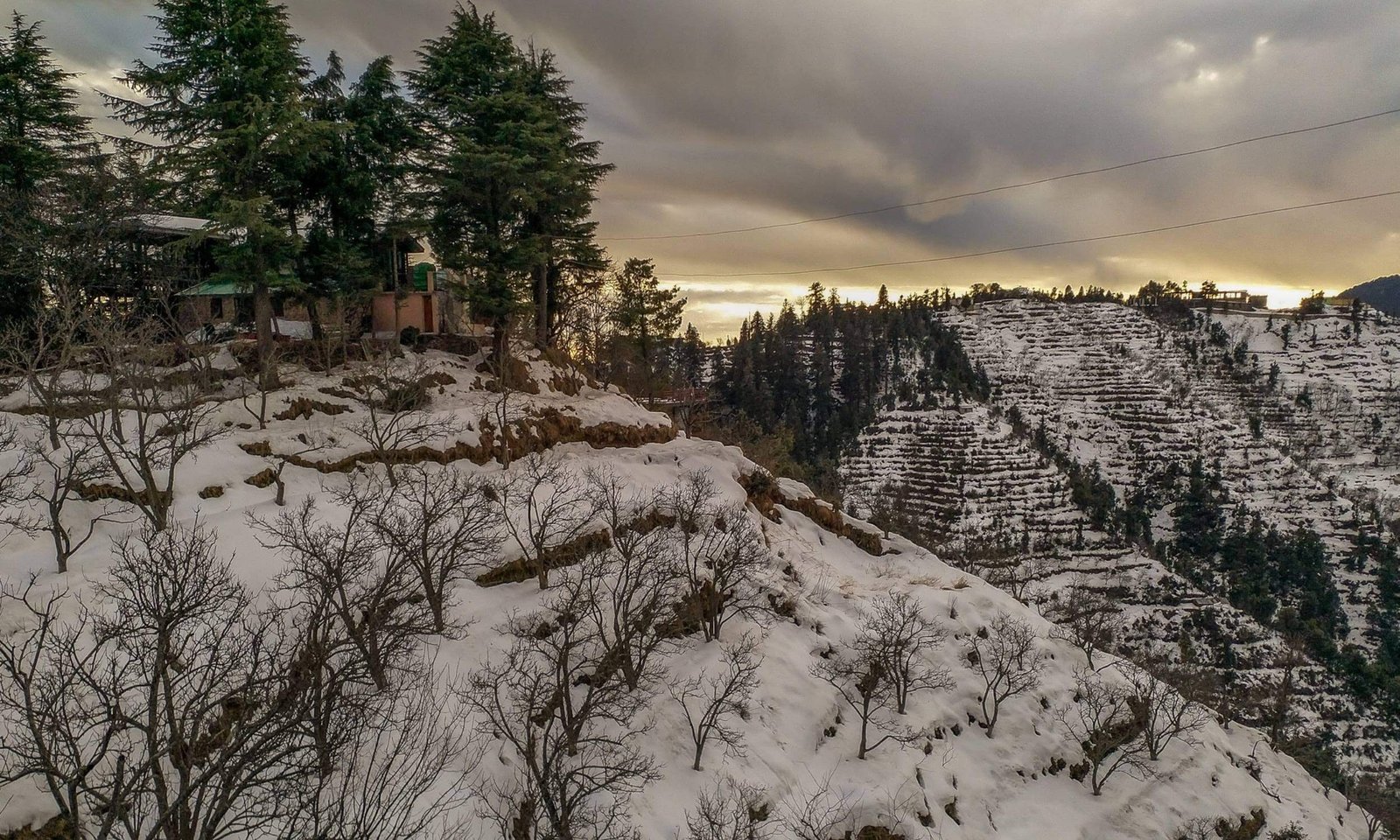 Kanatal is one of the less explored travel destinations in Uttarakhand. From temple hopping, scenic sightseeing to adventure sports, Kanatal makes a beautiful and peaceful retreat for solace seekers and honeymooners. It is very popular for its religious spot- Surkanda devi Temple, which is considered as one of the 51 Shakti Peethas. Tourists Can also visit one of the highest dams in the world, Tehri Dam.
Also Read: Best Trekking Destinations in India
14. New Tehri Hill Station
New Tehri is one of the most beautiful places to visit in Uttarakhand. The city is a paradise for adventure enthusiasts. One can indulge in thrilling watersports like Jet Skiing. The old Tehri Town is located a few km away from the city and is now fully submerged under the water. You must visit Dobra-Chanti which is the longest motorable single lane suspension bridge. Apart from that Tehri Lake and Dam are the major attractions to visit in the blissful town of New Tehri.
Also Read: 10 Best Places to Explore in Uttarakhand
15. Lansdowne Hill Station
Lansdowne is one of the less explored destinations of Uttarakhand. It is surrounded by stunning Oak and Pine forests. Its surreal landscapes, charming flowering thickets, small ponds and magnificent churches will please a toil- weary soul looking for peace. It is named after a viceroy of India, Lord Lansdowne.
Also Read: Best Treks to Do in Summer in Uttarakhand
16. Chaukori Hill Station
Chaukori is one of the lesser-known destinations in Uttarakhand. Unbroken vistas of lofty Himalayan Peaks like Nand Kot and Panchachuli, magnificent Hindu Temples, stunning forests of Rhododendron, Deodar and Pine and gorgeous fruit orchards will delight any soul who is searching for a relaxing and peaceful getaway in Uttarakhand.
These are some of the most beautiful tourist destinations to visit for an amazing hill station holiday in Uttarakhand.
Get upto 30℅ of early bird discount on our India Holiday packages. Reach us for more details / bookings – +91-7668130655.
Like & follow us on our following official social media channels
Facebook | Twitter | Linkedin | Instagram | Youtube
Also Check Out: Popular India Tours | Tour Packages | International Tour Packages
Popular Trending Tour Packages in India – Kashmir Tour | Himachal Packages | Uttarakhand Packages | Rajasthan Packages | Gujarat Packages | Sikkim Packages | Kerala Packages | Andaman Packages | Madhya Pradesh Tour | North East India Tour
International Trending Holiday Destinations – Nepal Tours | Bhutan Tours | Singapore Tour | Thailand Tours | Sri Lanka Tours | Maldives Tours | Dubai Tours | Indonesia Tours
Tour Packages by Interest – Adventure Packages | Wildlife Packages | Pilgrimage Packages | Heritage Packages | Hill Station Packages | Weekend Packages | Honeymoon Packages | Beach Packages | Chardham Packages | Trekking Packages
Other Informative Uttarakhand Travel & Tourism Guide Blogs to Read
Other Informative India Travel Guide Blogs to Read
Other Informative Trekking Guides Blogs
Other Informative Wildlife Travel Guide Blogs to Read
Informative Karnataka Tourism Travel Guide Blogs to Read