Corbett National Park in Uttarakhand is, unsurprisingly, among the most visited national parks of India. Not only is it the oldest national park of India, but is inhabited by a rich wildlife, ranging from mammals and birds to reptiles. The excitement of visiting this famous national park in India is not limited to a wildlife safari, but also extends to a bird watching tour for birding enthusiasts, enjoying fishing & angling, discovering the trails of the park with a nature trek & staying in lodges, cottages & treehouses in close proximity to the jungle. Although the star attraction of the park is the Royal Bengal Tiger, there are plenty of other animals that will keep you on the edge of your seat during a wildlife safari.
The Park has been named after Jim Corbett; a renowned British hunter turned wildlife conservationist. It stretches across two districts of Uttarakhand: Nainital & Pauri Garhwal. It also enjoys the claim of being the first Tiger Reserve in India, launched under Project Tiger in 1973. The natural richness of the park is reflected in both its flora and fauna. Hill terrains, riverine belts, dense forests, extensive grasslands, rivulets and lakes characterise its diverse landscape.
While the Corbett National Parks is one of the best places in India to watch the Royal Bengal Tigers, other mammals, reptiles & birds that excite tourists and wildlife lovers are leopard, sambar, elephant, Himalayan Black Bear, Himalayan Goral, buffalo, Indian Crocodile, Indian Python, Indian Krait, Russell's Viper and chital. Bird watchers also have a lot to look forward to, since the park is home to several birds like bird watchers owls, nightjars, little green bee eaters, Tawny Fish Owls, bulbuls, thrush and magpies.
Check Out: Uttarakhand Popular Tour Packages
Best Time to Visit Jim Corbett National Park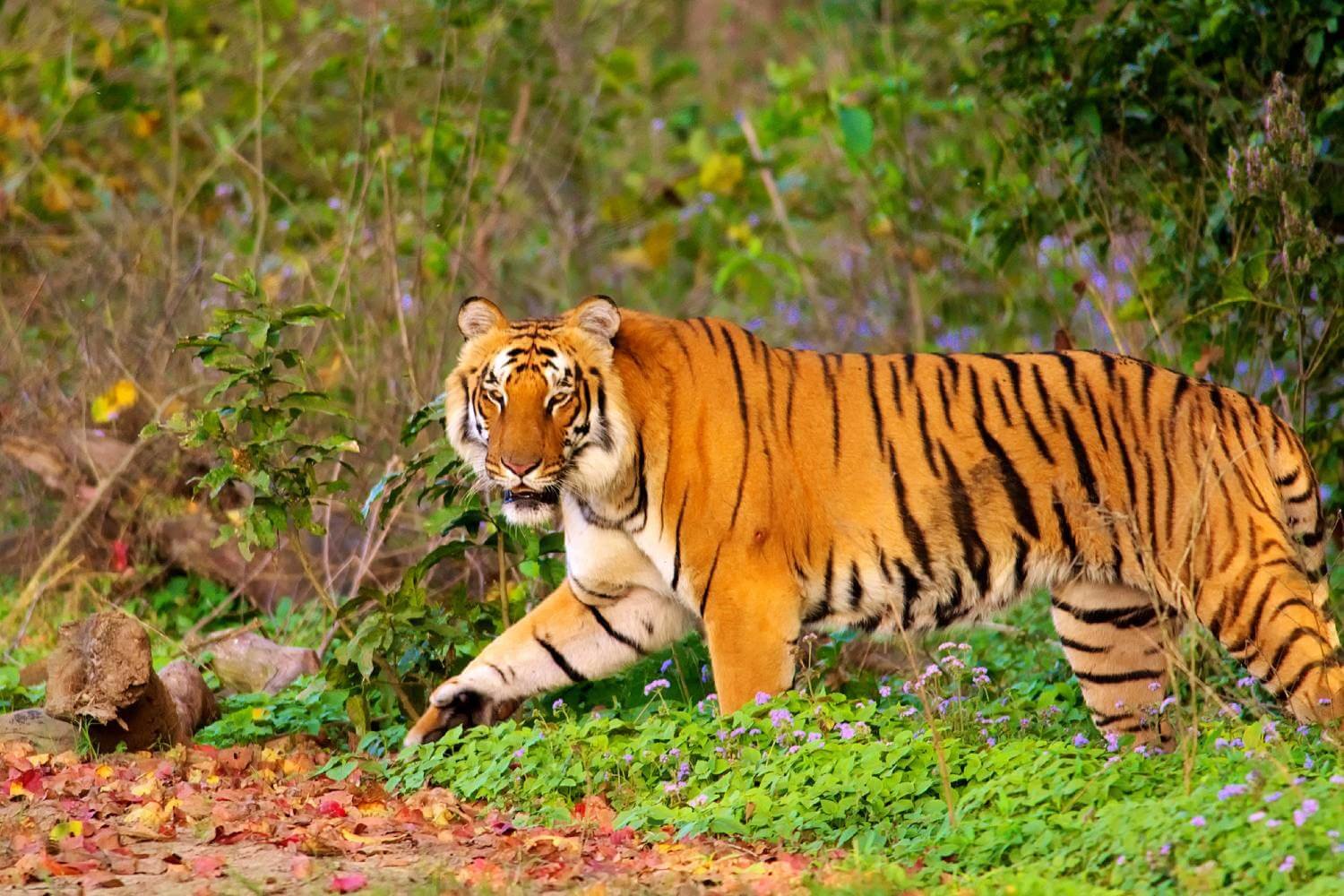 Summer Season (15° to 40° Mar, Apr, May, Jun)
While the days can get pretty hot in Corbett National Parks during the summers, with the temperature going as high as 40°C, this is a good time to visit the park since the animals often visit the water bodies to quench their thirst. That offers a wonderful opportunity to watch them in the open, and perhaps witness some action too!
Monsoon Season (22° to 30° Jul, Aug, Sep)
The monsoon season in Corbett National Park, Uttarakhand begins in July and ends in September. Although the rains are welcome as they provide some relief from the heat, the humidity rises significantly. During the monsoon, the Jhirna Zone & Sitabani or Sonanadi buffer zone remain open to tourists, and one can also take a jeep safari in these zones. River rafting in the River Kosi is also quite popular during this time.
Winter Season (-1° To 22° Oct, Nov, Dec, Jan, Feb)
Winter is the best time to visit Corbett National Park, since the cool weather offers the perfect conditions for enjoying a wildlife safari. You also get to spot various kinds of animals during the safari. Winter is especially a great time for spotting the birds or enjoying birding. All the safari zones remain open and tourists can enjoy several activities like river crossing, rappelling, fishing, angling and slithering.
You Must Also Read This Blog: Best National Parks to Visit in Summer Season in India
Safari Timing in Corbett National Park
There are two safari options available for tourists/; Jeep Safari & Canter Safari. The safari timings in Corbett National Park are different for the summers and winters.
During the summers, from March to June, safaris are conducted from 6:00 am to 9:30 am in the morning & 3:00 pm to 6:30 pm in the evening.
During the winters, safaris are conducted from 7:00 am to 10:00 am in the morning & 2:00 pm to 5:30 pm in the evening.
Safari Booking in Corbett National Park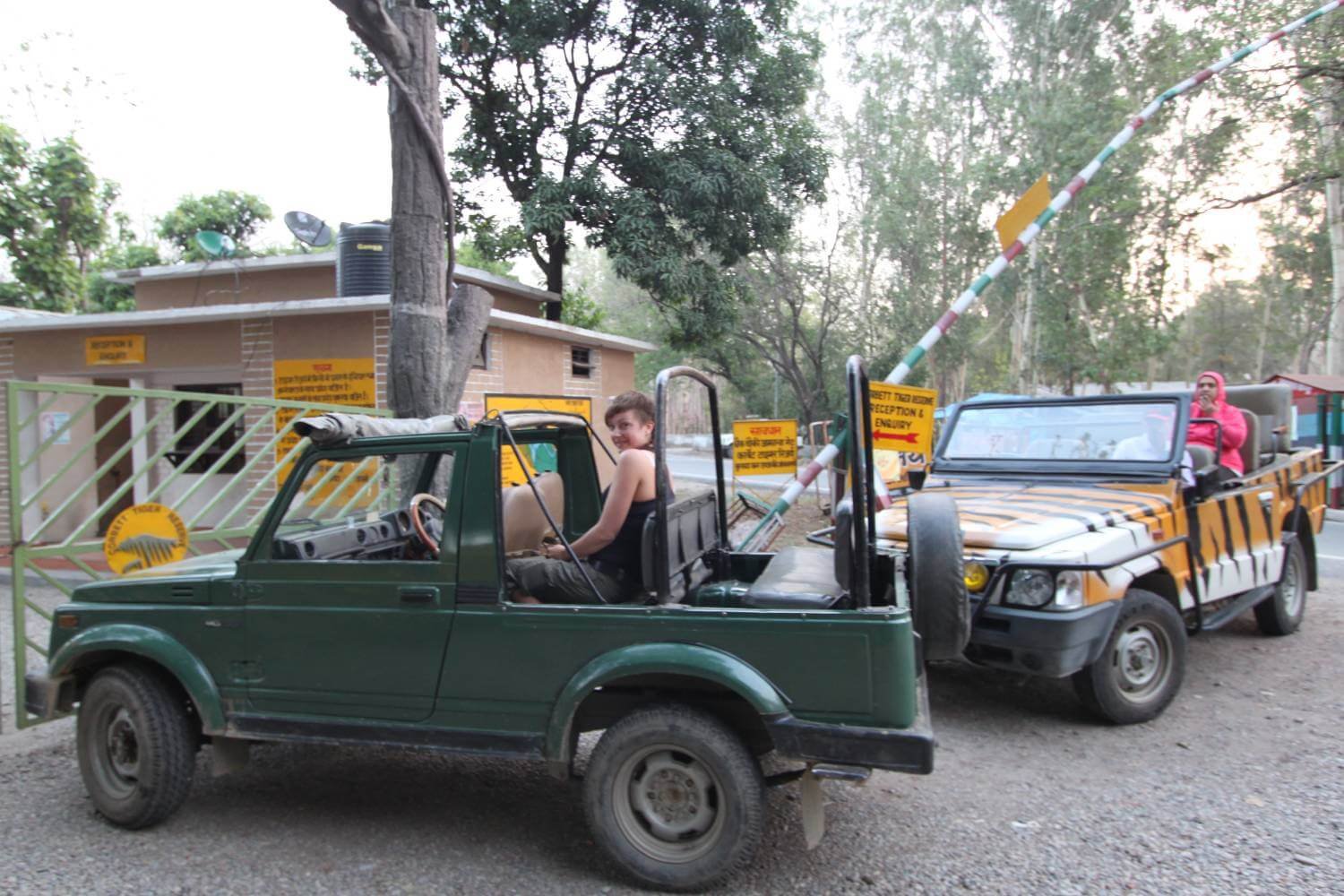 Plan your wildlife safari at Corbett National Park with us as we promise to offer you a wildlife vacation experience like no other. Book your wildlife safari with us by filling up a form and sending us any other enquiries that you may have, and we will get back to you in the shortest period of time.
Safari Zones in Corbett National Park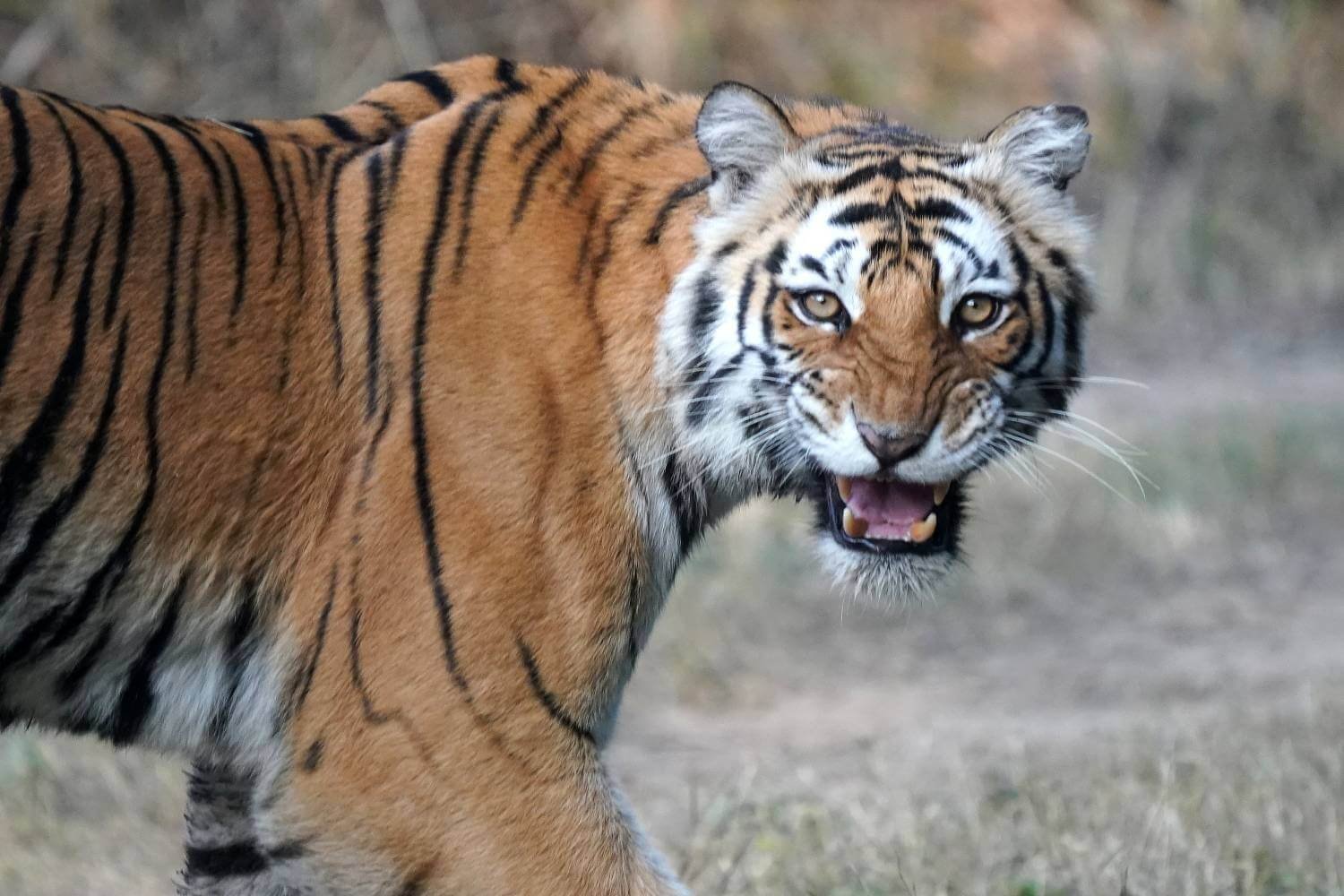 Corbett National Park consists of 5 tourist zones: Bijrani, Jhirna, Dhela, Durga Devi & Dhikala. Each zone has a separate entry gate. Jeep safari is permitted in all the zones except Dhikala, where only canter safari is permissible. Apart from these zones, there is a Sitabani Buffer Zone, which is especially popular for bird watching. Bijrani, Dhikala & Dhela zones are the best for watching the Royal Bengal Tigers.
You Must Also Read This Blog: Best Places to Explore in Uttarakhand, North India Himalayas
Hotels & Resorts in Corbett National Park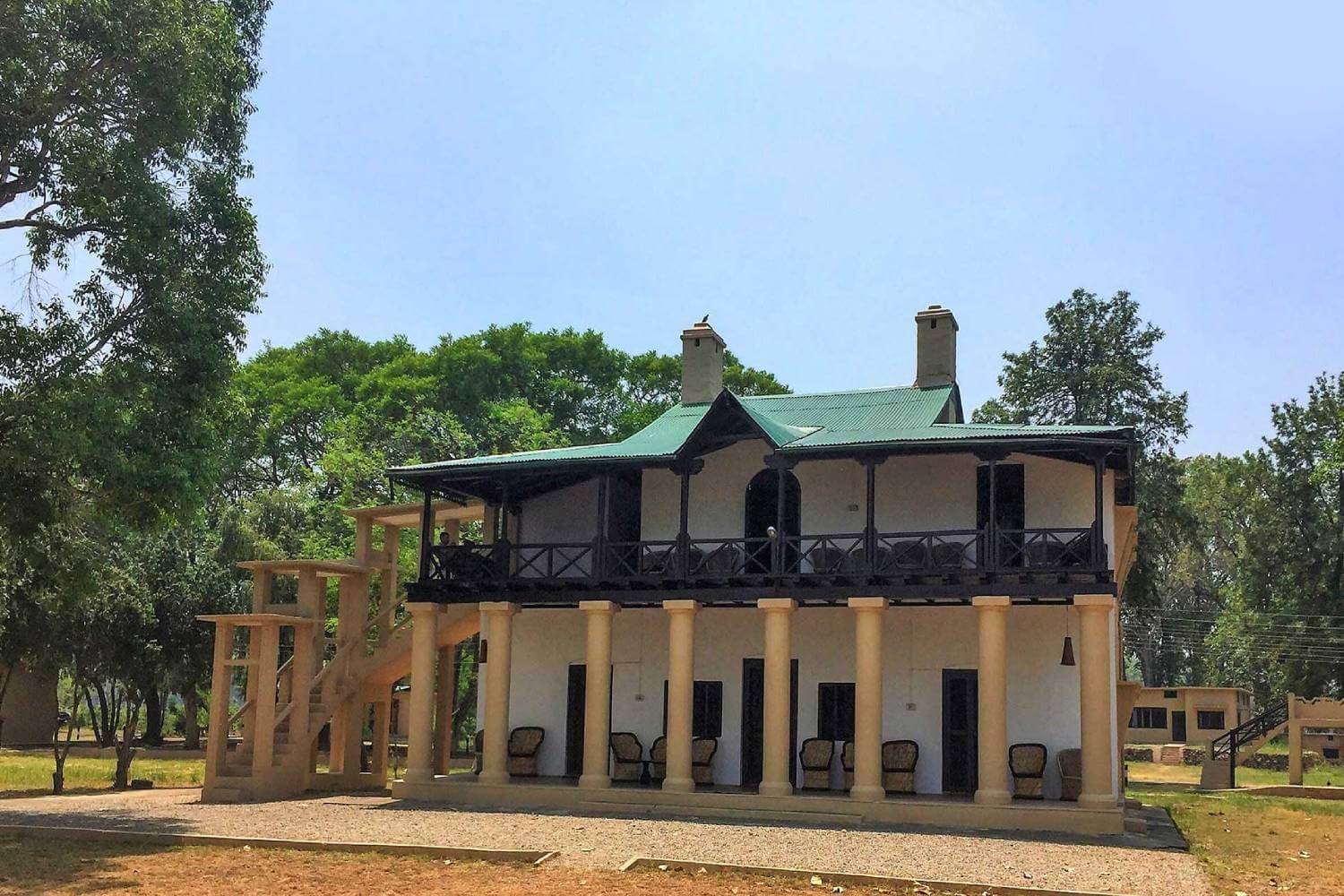 Find the best accommodation options in Corbett National Park with us at reasonable prices & best experience. The accommodation options here range from resorts & hotels & night stays in forest lodges in the company of nature & the excitement of being close to the wildlife in the park. We ensure that your accommodation options are suited according to your budget and requirements, with all other requirements taken care of.
Book Jim Corbett National Park Tour Packages with Bon Travel India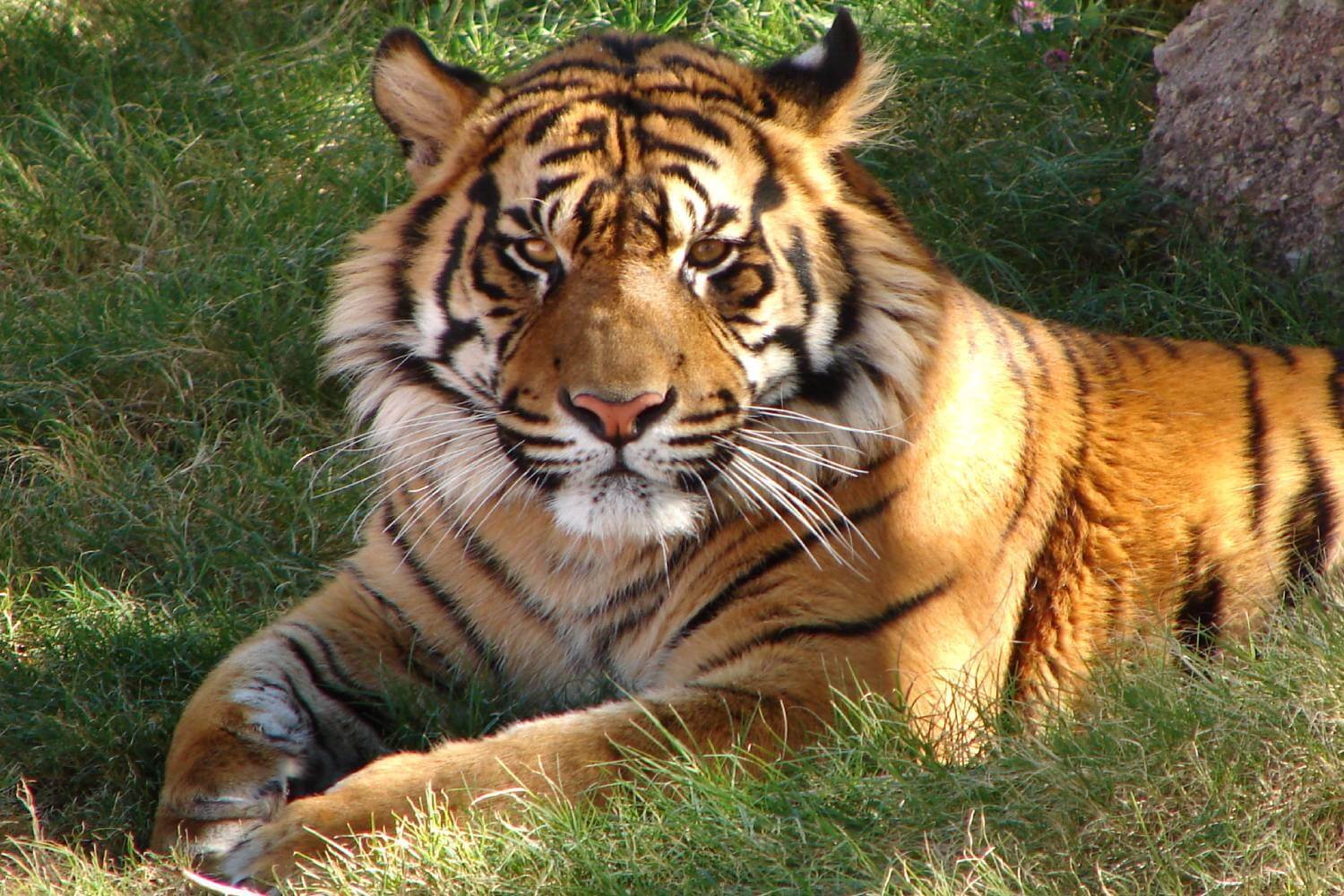 Enjoy a wildlife safari at Corbett National Park with our wide variety of wildlife holiday packages which we offer you at unbeatable prices along with some attractive deals. Spot the Royal Bengal Tiger at close range & other wildlife in an open jeep & canter safari with an expert naturalist, driver & guide at the best viewing zones in the park. With our Corbett Wildlife Holiday Packages, you can be assured of an exciting, smooth and memorable wildlife vacation, as we offer the best of accommodation, transport, smooth transfers & any other requirements that you may have. You can also opt for customized Corbett Wildlife Packages which let you add other popular tourist places in Uttarakhand along with Corbett National Park.
Other Similar Blogs to Read
Frequently Asked Questions(FAQ)
Q. Why should I visit Corbett National Park?
You should visit Corbett National Park to spot a rich variety of wildlife, the star attraction of which is the Royal Bengal Tiger. It is also famous for bird watching, and attracts ornithologists & bird watchers, which are best observed in the Sitabani Buffer Zone. Along with wildlife safari, there are other activities which you can enjoy at Corbett National Park including angling, fishing and river rafting.
Q. What is the best time to visit Corbett National Park?
Corbett National Park can be visited throughout the year, including the monsoons when two zones are open to tourists: Jhirna Zone & Sitabani or Sonanadi buffer zone. The chances of spotting wild animals are higher in summer, whereas the experience of enjoying a wildlife safari during the winters with the cool weather is a completely different one.
Q. How to reach Jim Corbett National Park?
You can reach Corbett National Park by air, rail and road. The closest international airport is Indira Gandhi International Airport in New Delhi, while the domestic airport is Pantnagar Airport in Pantnagar, Uttarakhand. From Pantnagar, you can book taxis to visit the park. The closest railway station to Corbett National Park is Ramnagar Railway Station, from where auto rickshaws are available to the park. Corbett National Park can be reached by road via National Highway 734, which connects it to the rest of India. Corbett National Park is located, approximately, 260 kilometers from Delhi, 145 kilometers from Lucknow, 66 kilometers from Nainital and 112 kilometers from Ranikhet.
Q. What are the chances of tiger sightings in Corbett National Park?
The chances of tiger sightings in Corbett National Park is quite high as it has the highest number of Royal Bengal Tigers in India. The three zones which are best for spotting the tigers are Bijrani, Dhikala & Dhela safari zones.
Q. What other places can be visited around Corbett National Park?
Some of the places which you can visit around Corbett National Park are Corbett Museum, Garjiya Devi Temple, Sitabani Forest Reserve and Hanuman Dham.