Over 200 species of birds, rare endangered vulture species, Royal Bengal Tigers and the menacing gharial, a wildlife safari in Panna National Park has unlimited excitement and thrill in store for you!
Sure, spotting the Royal Bengal Tiger is a convincing reason to visit Panna National Park, as there are around 35 of them in all. But here's a reason that is even more convincing. The Park is home to different species of rare and endangered vultures, who use it as their nesting and breeding grounds. These vultures are not seen anywhere else in India. That is special, because, do you remember the last time you spotted a vulture, let alone so many vultures at one place?
Panna National Park is located in the Vindhya Hill in the northern part of Madhya Pradesh. The national park, with an area of 542.67 square kilometres, stretches across the districts of Panna and Chhatarpur. At one point in time, these forests served as the hunting grounds for rulers of neighbouring princely states like Bijawar and Chhatarpur.
The Park was declared a wildlife sanctuary in 1981, and the 22nd tiger reserve of India in 1993. It was also awarded the Award of Excellence in 2007 by the Ministry of Tourism, for being the best maintained national park in India. In 2020, the park was declared a UNESCO Biosphere Reserve, and it was recognised as a critical tiger habitat.
The Park is also special in many other ways. Gharial, an enormous reptile found exclusively in the Indian subcontinent, can be spotted at Panna at the Ken Gharial Sanctuary, located at the bank of the River Ken. The River Ken, which flows throughout the reserve, is a tributary of the River Yamuna. One of the highest waterfalls in India, Pandava Falls, which falls from a height of almost 98 feet to join the River Ken, is also situated here, and is a major tourist attraction.
A wildlife safari in Panna Tiger Reserve offers you the opportunity of spotting several endangered species of animals including leopard and chinkara, and exotic animals like nilgai, sloth bear and sambar in their natural habitat. Bird lovers also have a lot to look forward to, as the park houses more than 200 species of birds. The flora of the park is described as dynamic dry deciduous forest, which undergoes a transformation from lush green during the monsoons to desolate dry grey in the summers.
The richness of Panna National Park is present in both its flora and fauna. The different kinds of fauna found in the park are mammals, birds and reptiles.
You Must Also Read This Blog: Best National Parks to Visit in Summer Season in India
Fauna in Panna National Park
There are two main predators in the park, the Royal Bengal Tiger and the wolf. Other mammals found are nilgai, chital, chinkara, leopard, sloth bear, four horned antelope, rusty spotted cat, hare, porcupine, and wild dog, just to name a few.
There are over 200 species of birds in the park, including a wide variety of migratory birds. Some of the birds which you can expect to see during a wildlife safari are white necked stork, honey buzzard, bar headed goose, blossom headed parakeet and paradise flycatcher.
The prime bird spotting attraction however, can be said to be the sighting of the various species of vultures. The terrain of Panna is perfectly suited to the breeding & nesting of highly endangered vultures. Some of the species of vultures which have been recorded in Panna are long billed vulture, white backed vulture, Egyptian Vulture and Red Headed Vulture.
Among the reptiles, the gigantic python and gharial, which is the largest of all crocodile species, are present in impressive numbers.
Flora in Panna National Park
The flora of Panna Tiger Reserve consists of dry teak and dry mixed forest, which are the only kinds of vegetation supported by the dry & hot climate combined with the shallow Vindhyans soil. Vast plateaus and gorges dot the landscape of Panna National Park, while its topography can be divided into three different tablelands, which are the upper Talgaon Plateau, middle Hinata Plateau and Ken Valley.
Some of the trees which can be commonly spotted are tendu, saja, mahua, bel, seja mahua and achar. The dominant vegetation type is miscellaneous dry deciduous forest scattered with grassland areas. The landscape is also dotted with open grasslands, riverines, thorny woodlands and open woodlands with tall grasses.
Safari Timings in Panna National Park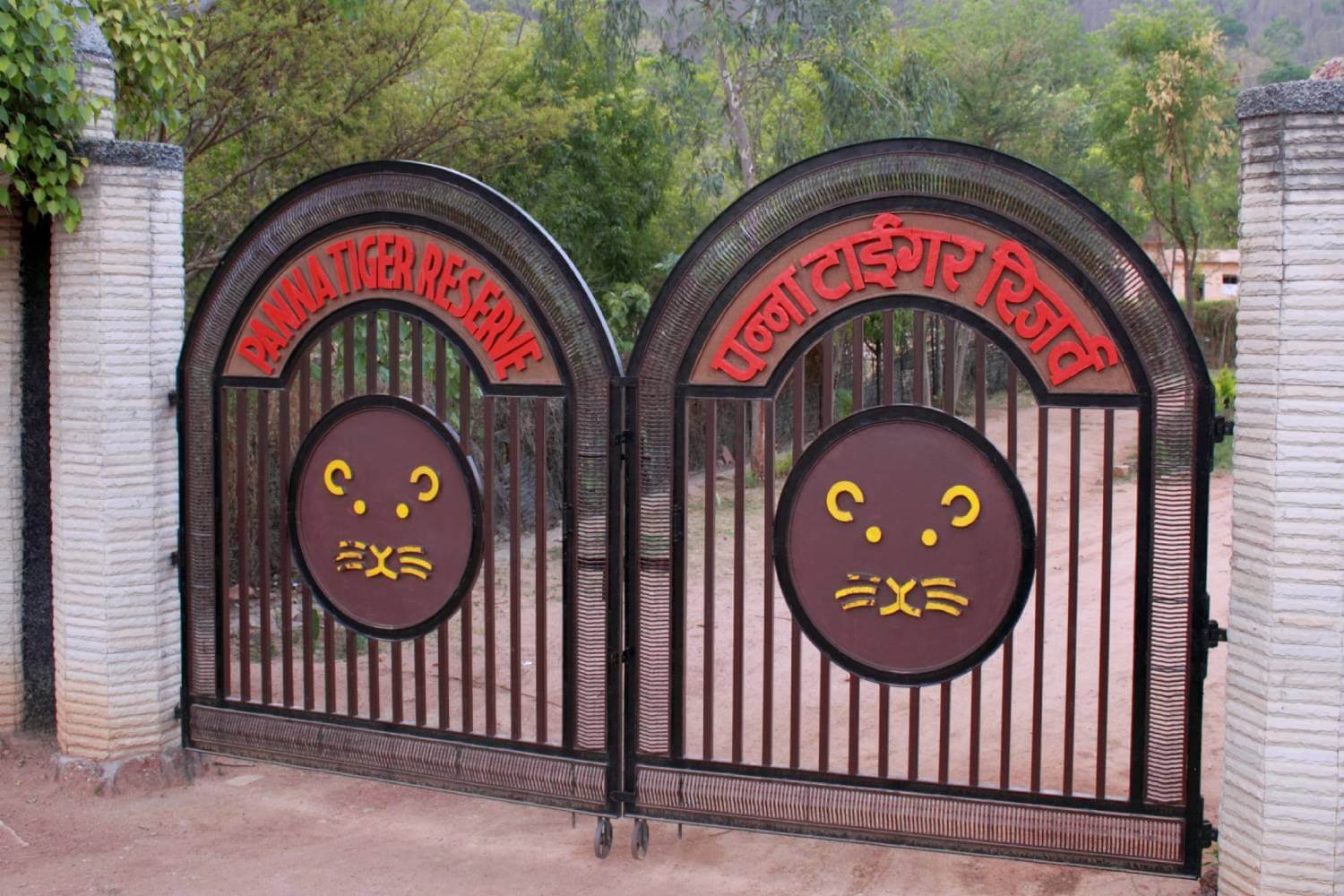 The wildlife safari timings of Panna National Park change with the season, excluding the monsoons, when it remains closed. The timings of the park, according to the seasons, are mentioned below.
Summer Season (April to June)
Morning: 05:30 AM to 9:30 AM
Evening: 3:30 PM to 6:00 PM
Winter Season (December to March)
Morning: 6:30 AM to 11:00 PM
Evening: 4:00 PM to 5:30 PM
Book Panna National Park Tour Packages with Bon Travel India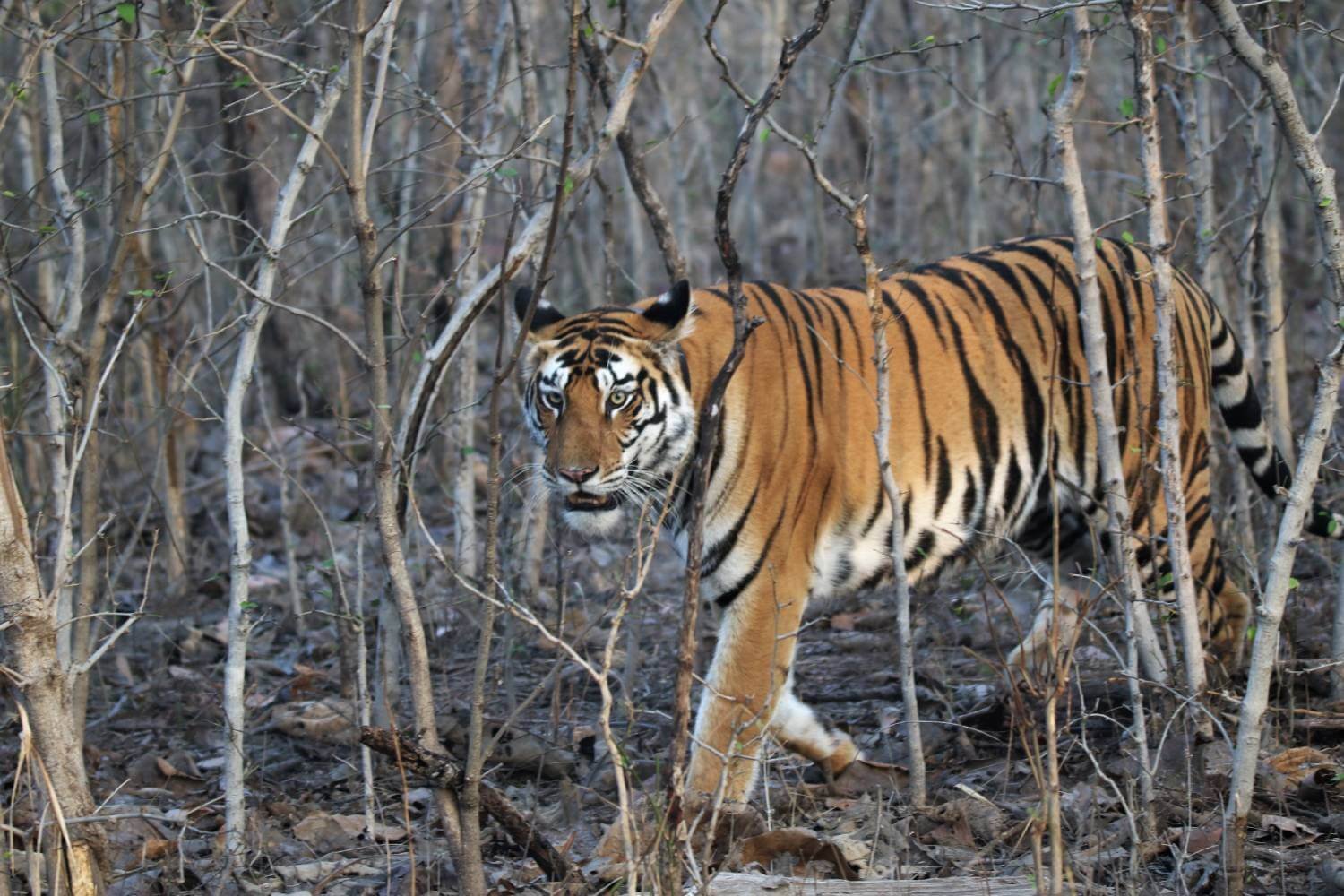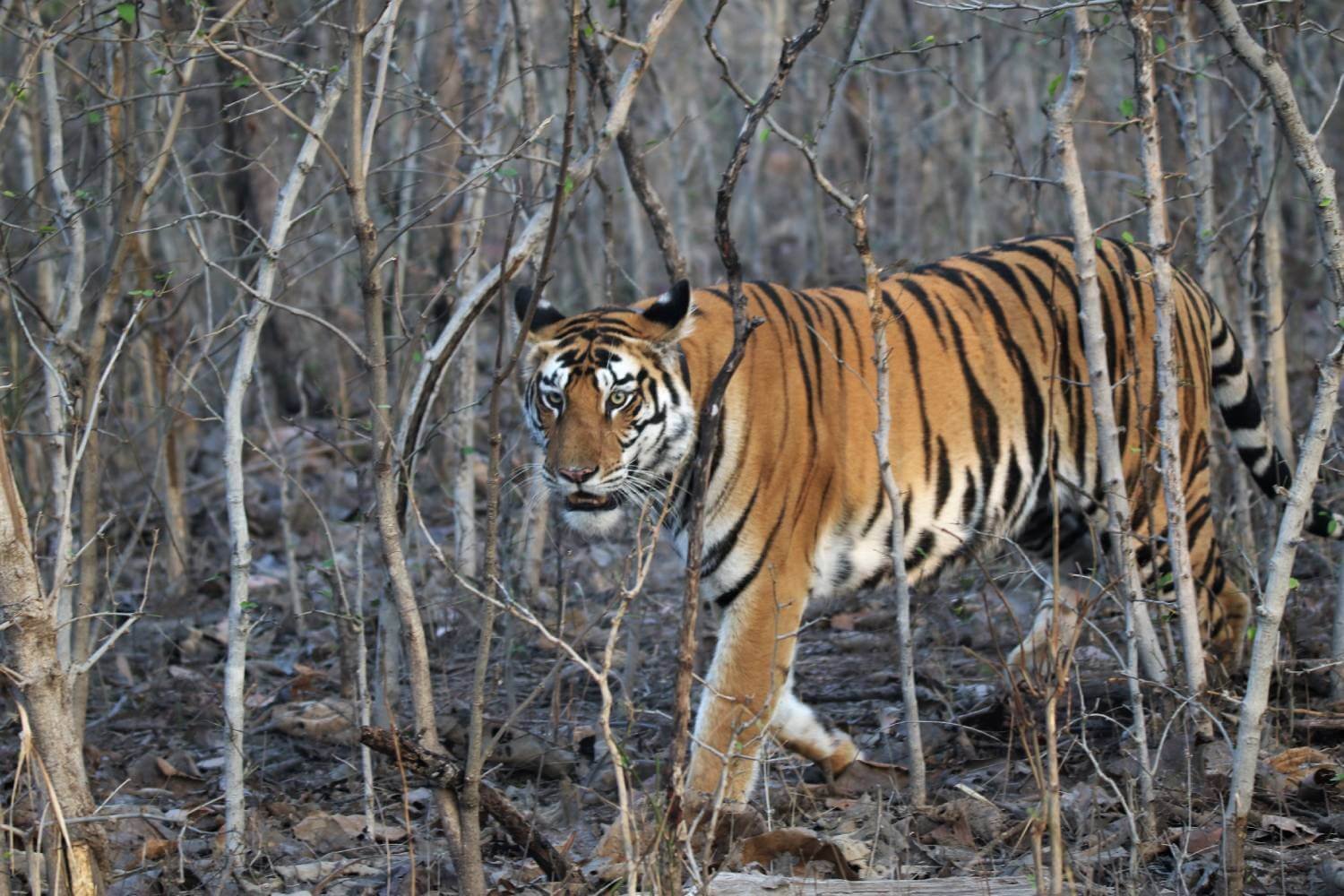 Gather your family, friends and your loved ones, and plan a Panna tour with Bon Travel India, because with us, you are guaranteed a satisfactory experience. We will see to it that you receive the best accommodation, meals, wildlife safari experience and bird watching opportunities, and will also attend to other travel requirements that you may have during your visit to Panna. You will have plenty of time to enjoy the silence and feel the thrill of being in the midst of all the action. Our Panna wildlife tour packages also come with attractive deals and discounts, which you won't find anywhere else!
Other Similar Blogs to Read
Frequently Asked Questions(FAQ)
Q. What is the best time to visit Panna National Park?
The best time to explore the wildlife in Panna National Park is from December to March. The weather during this time is pleasant and comfortable, since it's the winter season in India. After March begins the summer season, when it gets really hot. However, summer is also a good time to visit the park, as there are increased opportunities of spotting wild animals, since they visit the waterholes to quench their thirst. During the monsoon season, which starts from July and lasts till September, the park remains closed.
Q. How to Book Panna National Park online safari?
Trust us when it comes to planning an exciting wildlife safari filled with action, thrill and adventure. Book your wildlife safari to Panna Tiger Reserve with us, as we assure you complete satisfaction. We have the expertise to ensure that during your wildlife tour to Panna, you get to spot the various wild animals with our expert guide and driver, and have the time of your life. Our safari booking procedure is also extremely easy and user friendly.
Q. What are the popular safari zones in Panna National Park?
There are two main safari tourist zones in Panna National Park, Madla and Hinauta, which are also the entry zones. Of these two safari zones, Madla is situated close to Khajuraho Group of Temple, at a distance of almost 25 kilometers. Hinauta zone is located quite far. You can also enjoy a boat ride on the River Ken, on the banks of which is located the Ken Gharial Sanctuary.
Q. Where to stay in Panna National Park?
There are several accommodation options that you can choose from during your visit to Panna National Park, depending on your preferences and budget. These options include tents, huts, dormitory beds and private rooms. There are hotels and resorts ranging from budget to luxury options. You can stay at one of the luxury hotels if you want a luxurious stay, many of which are located close to Khajuraho.
You can also select from the wide range of mid-range hotels and resorts that offer a satisfactory staying experience with their impressive amenities and services. The budget hotels are also a staying option, as you can enjoy a decent stay within your budgetary means.
Since many of the hotels, hotels & other staying options are located close to the Panna National Park, you also feel the unprecedented thrill of being in the middle of all the action, and the entire experience becomes even more memorable!