Let Us Help You To Explore It
Explore the Most Iconic Himalayas
Experience the amazing trekking & hiking routes in the Himalayan regions covering Kashmir, Ladakh, Himachal, Uttarakhand, Sikkim, Nepal & Bhutan.
One of the India's leading startup Bon Travel India specializes in offering the best holiday packages and tour services in India & Worldwide.
We offer all kind of holiday packages and tour services be it the surreal calmness of hill stations, trekking the enchanting Himalayas, amazing beach holidays, wildlife & national parks tours, Ethereal religious tours & spectacular heritage Tours.
we help you planning your journey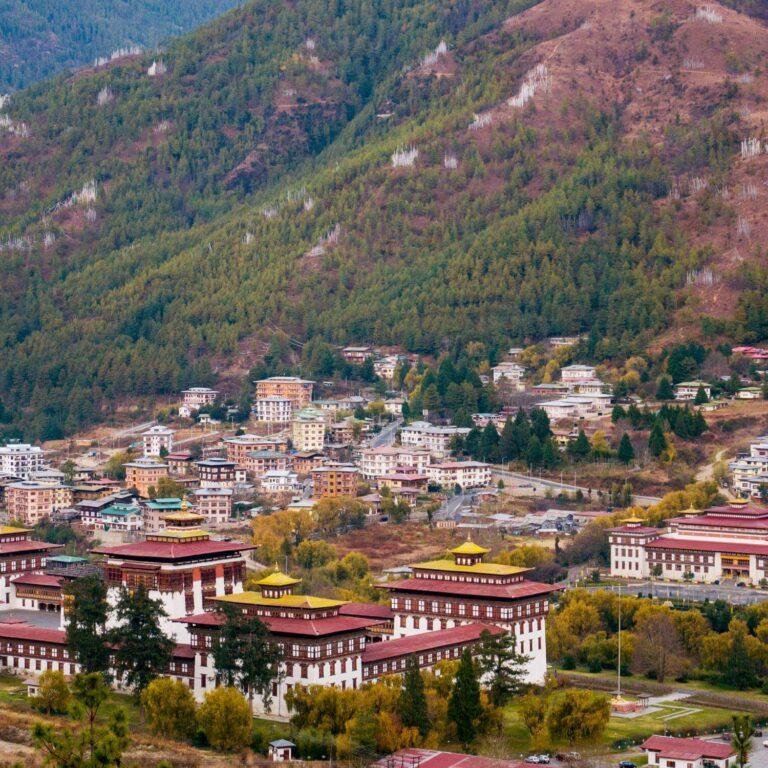 Bhutan, often referred to as the 'Land of the Thunder Dragon,' is a realm of pristine landscapes, vibrant…
India Tour Packages - Explore Incredible India
India Tourism will leave you surprised, overwhelmed, delighted and in fact, evoke almost every emotion in you as you explore its heritage, culture, wildlife, spirituality, cities, hill stations, and all that makes it a top travel destination!
India is one of the most visited tourist destinations in the world. The reason is simple: it offers a palette of multicultural experiences. It is a home to finest architectural monuments, lush green forests, spectacular landscapes, scenic deserts, lofty Himalayan mountains, pristine beaches and temples. Surrounded by the mountains and the sea, India is blessed with unique and distinct geographical entities. you will behold tropical rainforest of the south, the lofty Great Himalayas in the North, Bay of Bengal in the east and Arabian Sea in the west.
India is a great spiritually wonderful destination. If you visit North India, you will witness a whirlwind of spirituality in devotees as they undertake the most sacred spiritual tour of India- Char Dham Yatra.
Best Selling Chardham Yatra Tour Packages 2023
| | | |
| --- | --- | --- |
| Package Name | Duration | Starting Price |
| | 8 Nights 9 Days | INR 26,099 |
| | 3 Nights 4 Days | INR 9,999 |
| | 4 Nights 5 Days | INR 16,499 |
| | 10 Nights 11 Days | INR 30,499 |
If you dive more deeper into India's spiritual culture and heritage, South India's Tirupati has a plethora of scenic temples.    You will also behold the spiritual bliss in Kanchipuram, Mamallapuram, Thanjavur, Madurai and so many other places.
In the west side, Maharashtra, Goa and Gujarat keeps the spiritual vibe alive with the collection of unique temples like Ashtavinayak Temples, Shirdi Sai Baba Temple, Haji Ali Mosque, Basilica of Bom Jesus, Akshardham Temple, Somnath Temple and so on
There is diversity in everything. Diverse cuisines, arts, crafts, music, history, heritage monuments, adventure sports, nature, land, tribes, faiths, tradition and culture make India a destination for great holiday experience.
 Bon Travel India provides you with fascinating India Tour Packages for a wonderful holiday experience. When it comes to India Tourism, we cover all the major tourist destinations of India. We offer exciting holiday Packages of India Tourism which will make your Indian holiday vacation one of the best affairs of your life.
West India Tour Packages
We will take you to experience the hippie culture of Goa, scenic temples of Gujarat, delightful hustle bustle of Mumbai and serene terrains of Daman and Diu in the west.
East India Tour Packages
 In the East India Tour Package, you will enjoy the refreshing mountains and delicious weather of enchanting hill stations like Sikkim, Darjeeling, the city of culture and joy, Kolkata which is rich in heritage monuments, temples, cuisines and festivals. This region of India is also very popular for floating National Parks, rainiest places in the world, cleanest Village of Asia in Mawlynnong, Assam's gorgeous Island, water festival of Myanmar, best choir products, living wood bridges and so on.
Our extensive India Tour Packages offers the best North India Tour at a very lucrative price. From dreamlands of Kashmir, royalty of Rajasthan, holy and serene rivers of Ganga and Yamuna, symbol of love Taj Mahal, spiritual legacy and lip-smacking cuisines of Uttar Pradesh, street food and heritage monuments of Delhi to the most beautiful temples and fairytale like landscapes of Himachal Pradesh and Uttarakhand. Here everything is bliss.
South India Tour Packages
 In our South India Tour Packages, we will take an enchanting tour of pristine beaches of the territories of Lakshadweep, Andaman and Nicobar Islands, Puducherry and so on. Your heart will dance with joy in the refreshing emerald green plantations of tea, spice and coffee. The temples of Mamallapuram, Hampi and chola temples will take your breathing away. When it comes to nature tourism, Our Hill station tour packages will cater to all your needs. There are so many hill stations in South India to enjoy family vacation like Munnar, Ooty, Wayanad, Coorg, Coonoor, Yercaud, Peermade, Devikulam etc. Not only that, the thrilling Wildlife Safari tours in the wilderness of Periyar Wildlife sanctuary, Mudumalai Sanctuary, Bandipur National Park etc. will compel you to stay here forever.
Adventure Tour Packages
Our India Adventure Tour Packages will give you the thrill of amazing water, sky and land adventure activities. We offer wonderful adventure opportunities to the adventure lovers at a very budget friendly price. From Trekking, mountain biking, surfing, rafting, skiing, snorkeling, bungee jumping, rock climbing, dune bashing, jungle camping, hot air ballooning and many more exciting activities to take you to the heights of thrill. Exploring India with us is one of a kind. Our Travel packages will cater to all your travel needs and arrangements, with facilities like tour guides, hotel booking, transportation etc. We will guide you on each step of your journey. Trust us we are the best tours and travel agency in India.
Romantic Honeymoon Tours
Our Honeymoon tour packages offer exciting deals and discounts to explore the beautiful landscapes of India. From the Northernmost trip to the Southernmost end, there are a plethora of enchanting places to cherish the moments of togetherness. The eastern corner to the western coasts has beautiful collections of weekend getaways, deserts, jungle jaunts and beach getaways. The mountains will gaze at you with a smile, the exotic flora and fauna, verdant forests will surely soothe your soul. 
Landscapes like frigid cold deserts, mystical yet sublime deserts of Rajasthan, emerald green forests of Madhya Pradesh, soothing backwaters of Kerala, beaches of Andaman and Nicobar, lush and scenic hill stations of Kashmir, Kerala, Himachal Pradesh, Uttarakhand etc. – The beauty of Indian subcontinent has no match in the world. No doubt why India is one of the bestselling destinations in the world. Its beauty lies in its diversity. We will give you exciting holiday offers and discounts for the popular holiday destinations in India to cherish your romantic time.
India Wildlife Tour Packages
Those who are planning to spend a wildlife holiday in India will be rewarded with plenty of lovely memories, not to mention the thrill of spotting exotic animals like the Royal Bengal Tiger, one horned rhinoceros, Asiatic Elephant, Asiatic Lion and Nilgiri Tahr. Taking a wildlife safari in the national parks & wildlife sanctuaries of India like Corbett National Park, Ranthambore Tiger Reserve, Kaziranga National Park, Bandhavgarh and Panna National Park brings you face to face with the rich flora & fauna, as well as other tourist attractions of natural and cultural value. In Great Himalayan National Park in Himachal Pradesh, Valley of Flowers in Uttarakhand, Khangchendzonga National Park in Sikkim, you can spot rare species of Himalayan wildlife like snow leopard, Himalayan Monal and Himalayan Black Bear.
Heritage Tours
Our India Heritage Tours will show you the glorious past of India and its rich cultural heritage. Opulent dynasties, powerful rulers and civilizations have shaped the traditions and culture of India through cuisines, various architectural monuments, temples, Havelies, arts, crafts, music and museums etc. We offer the most amazing deals and discounts on the Heritage Tour Package of India. It is also one of our most popular tourism packages. Bon Travel India will unleash the traveler in you with its warm hospitality, perfect travel arrangements, amazing discounts and accommodation facilities. Exploring India with us is a memorable affair.
Our Top Selling Tour Packages Destinations in India 2023
| | | |
| --- | --- | --- |
| Holiday Destination | Duration | Starting Price |
| | 3 Nights 4 Days | INR 10000 |
| | 5 Nights 6 Days | INR 15000 |
| | 5 Nights 6 Days | INR 15000 |
| | 6 Nights 7 Days | INR 16500 |
| | 4 Nights 5 Days | INR 10500 |
| | 5 Nights 6 Days | INR 17000 |
| | 6 Nights 7 Days | INR 19000 |
So, be it the most enchanting Hill station Tour, family tour, weekend tour, wildlife tours, religious and heritage tour, our India tour Packages offers best deals and discounts for the best holidays in India. Trust our expertise to serve as your dependable travel guide, as we assure you of a smooth, hassle free & enjoyable journey, from accommodations, meals, transport to assisted transfers and expert tour guides while enjoying sightseeing or trying adventure sports! We promise to make your holiday in India a memorable and satisfying one!