Madhya Pradesh, the heart of Incredible India is a state where you will see an amazing amalgamation of various religions. This place is one of the best tourist destinations in India when it comes to heritage destinations. Keeping the legacy of various rulers through stupas, monuments, mosques, carved temples, stunning forts, lakes and waterfalls etc. – Madhya Pradesh has been the enchantment of many wanderers since the time immemorial. It has so much to offer, that it is difficult to portray its wholesomeness in just a few words. From amazing wildlife destinations, spectacular forts and heritage monuments, lip smacking cuisines, alluring mountain ranges, intricately carved temples and stupas, to verdant forests and stunning streams, Madhya Pradesh is a beautiful pearl in the crown of India.
Let's take you to the top 10 destinations of Incredible Madhya Pradesh, The heart of India.
Khajuraho
Kanha National Park
Orchha
Bandhavgarh National Park
Bhopal
Ujjain
Pench National Park
Omkareshwar
Pachmarhi
Panna National Park
Get upto 30℅ of early discount on our Madhya Pradesh Tour Packages. Reach us for more details / bookings – +91-7668130655.
Khajuraho
The legacy of Chandela dynasty, Khajuraho group of monuments will teleport you to the world of medieval times. The elegant Nagara Style architecture, the magnificent sculptures of Nayikas and deities are the center of attraction of this ancient ruin. There were 85 temples in the group of monuments but out of which only 20 survived the devastation of time.
The temples represent various forms of arts, meditation forms and spiritual teachings. Its outstanding architecture style and mesmerizing sculptures made it one of the most beautiful UNESCO World Heritage Sites of India. February is the best time to visit here because the Khajuraho Dance Festival will give you a wonderful opportunity to witness cultural dance performances performed by renowned artists.
If you are planning a trip to Madhya Pradesh then you must visit Khajuraho. Without visiting here, your Madhya Pradesh sightseeing Tour will be incomplete.
Kanha National Park
Kanha National Park in Madhya Pradesh is best for wildlife adventure holidays in Madhya Pradesh. You will witness Majestic Royal Bengal Tigers, Barahsingha, Leopards, Wild Dogs, Elephants, Bison, around 350 species of birds and more than 1000 beautiful species of floras in this enchanting wilderness.
You will be amazed to know that the award-winning National Geographic Documentary Film- 'The land of Tigers' was shot here. Enjoy amazing sunset views from Bamni Dadar, shopping at local markets, thrilling Jeep Safari, Interesting insight on history of wildlife at Kanha Museum, birdwatching and many more fun-filled activities for best wildlife experience in Madhya Pradesh.
Orchha
Who knew that once founded by the Bundela Rajput chief Rudra Pratap – Orchha will be known as one of the most visited Pilgrimage destinations in Madhya Pradesh. Dotted on the banks of Betwa river, this ancient town of Orchha is very popular for fascinating temples and monuments. You will also be spellbound to see the stunning Betwa River splitting into seven channels which is also known as Satdhara. It is said that these seven channels honor the seven chiefs of Orchha.
If you are in Orchha you must not miss the famed cenotaphs of erstwhile rulers, the gorgeous Laxmi Narayan Temple which is a combination of a fort and temple, Chaturbhuj Temple to seek Lord Vishnu's blessings, the stunning Jahangir Mahal and Ram Raja Temple which is the only place where Lord Rama is worshipped both as a king and a god.
Bandhavgarh National Park
Bandhavgarh National Park is one of the most popular wildlife destinations to visit in Madhya Pradesh for a family vacation. It is said that the magnificent Bandhavgarh Fort in this park was gifted to Lord Laxmana by his older brother Lord Rama to keep watch on Lanka.
Bandhavgarh National Park used to be the hunting ground erstwhile rulers of Madhya Pradesh. It boasts of 35 species of mammals, 250 species of birds, 80 species of butterflies and amazing floras. It is a best place for Tiger sightings in Madhya Pradesh as it has the highest density of majestic Royal Bengal Tigers. Moreover, you will also enjoy a Hot air balloon safari in this park. Isn't it amazing? It is the first park to launch Hot Air Balloon Safari for wanderers in India.
Bhopal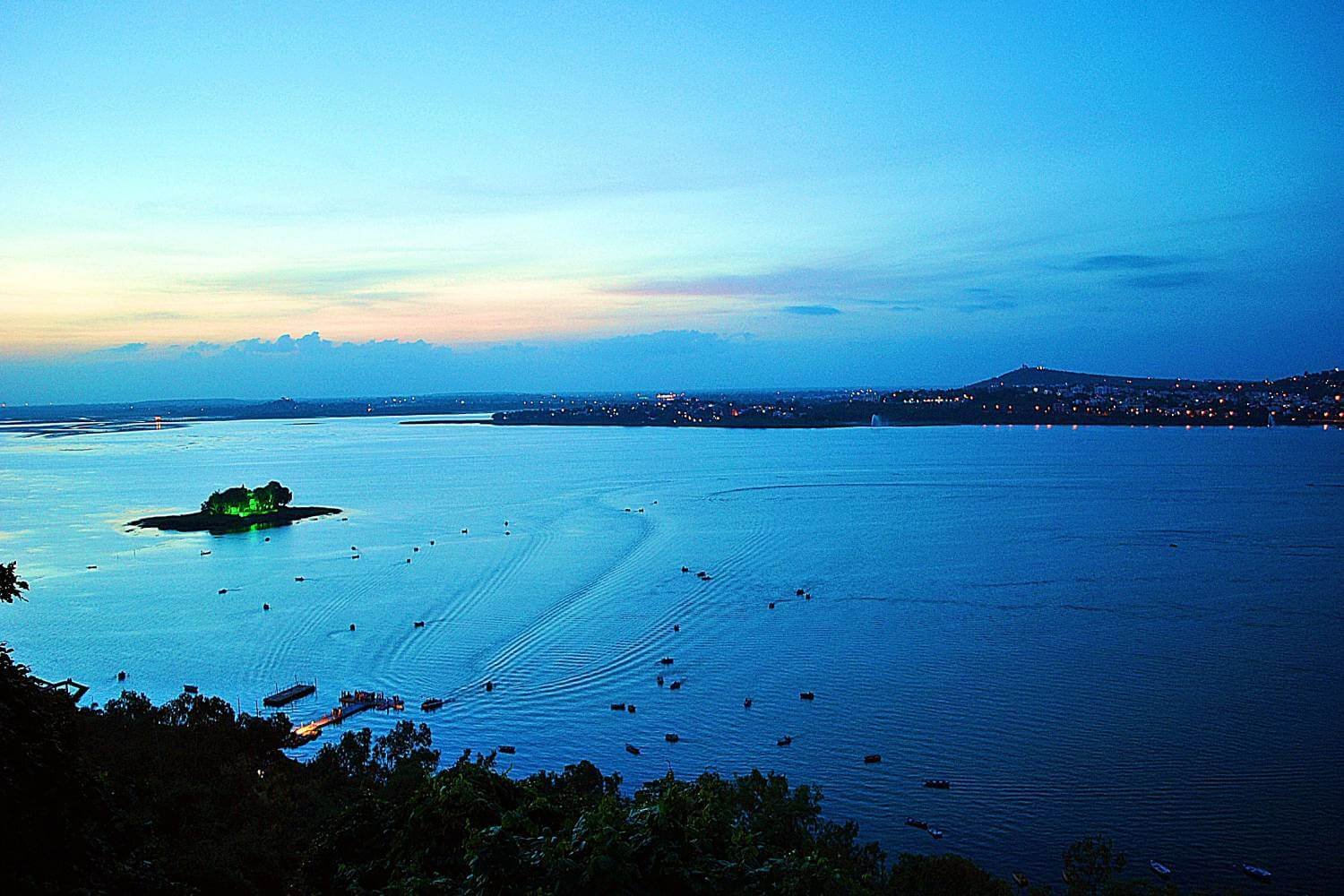 Also known as the City of Royals, Bhopal is one of the best heritage destinations to visit in Madhya Pradesh. Bhopal will take you to the world of Begums who ruled here for over 100 years. Home to some of the most stunning Lakes, fascinating mosques, colorful Bazaars and museums, Bhopal has been luring the heart of wanderers for ages.
It is not wrong to say that Bhopal is a city which will give the best of Incredible Madhya Pradesh Tourism. Do visit Taj-Ul Masjid which is one of the largest mosques in Asia, Bada Talab, the largest man-made lake in India, Indira Gandhi Rashtriya Manav Sangrahalaya, most popular museum in Bhopal which houses information about 450 of Indian Adivasi Tribes and last but not the least- Bhopal's amazing food joints are absolutely worth a try.
Ujjain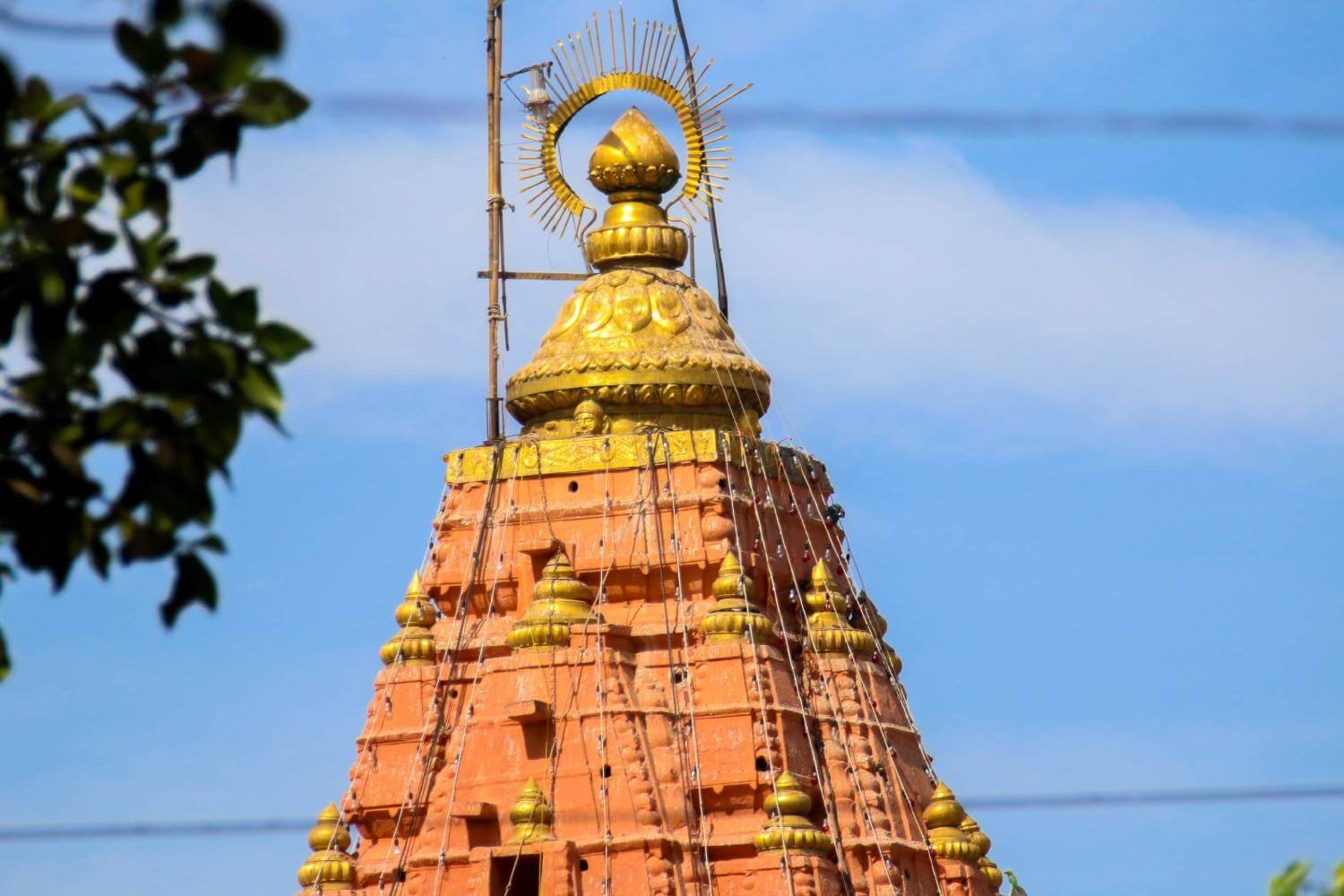 Ujjain is a serene wonderland for those wanderers who have a spiritual bent of mind. It is one of the most popular religious tourist destinations to visit in Madhya Pradesh. It is a place where you will witness one of the world's largest spiritual gatherings – Simhastha(Kumbh Mela) on the banks of Shipra river once every 12 years. The landscape of Ujjain is sweeped with tales of gods. It is said that Lord Krishna did his schooling from Sandipani Ashram in Ujjain and Ujjain also houses one of the most ancient bathing Ghat known as RamGhat.
Do visit Mahakaleshwar Jyotirlinga as it is one of the most popular religious tourist attractions here. Apart from that, Harsiddhi temple, Mangalnath temple, Bada Ganpati temple, Navagraha temple and Kal Bhairav temple. At Kal Bhairav temple, Chintaman Ganesh temple, Gopal temple, Chardham temple will definitely calm your senses with eternal peace and spiritual bliss.
Pench National Park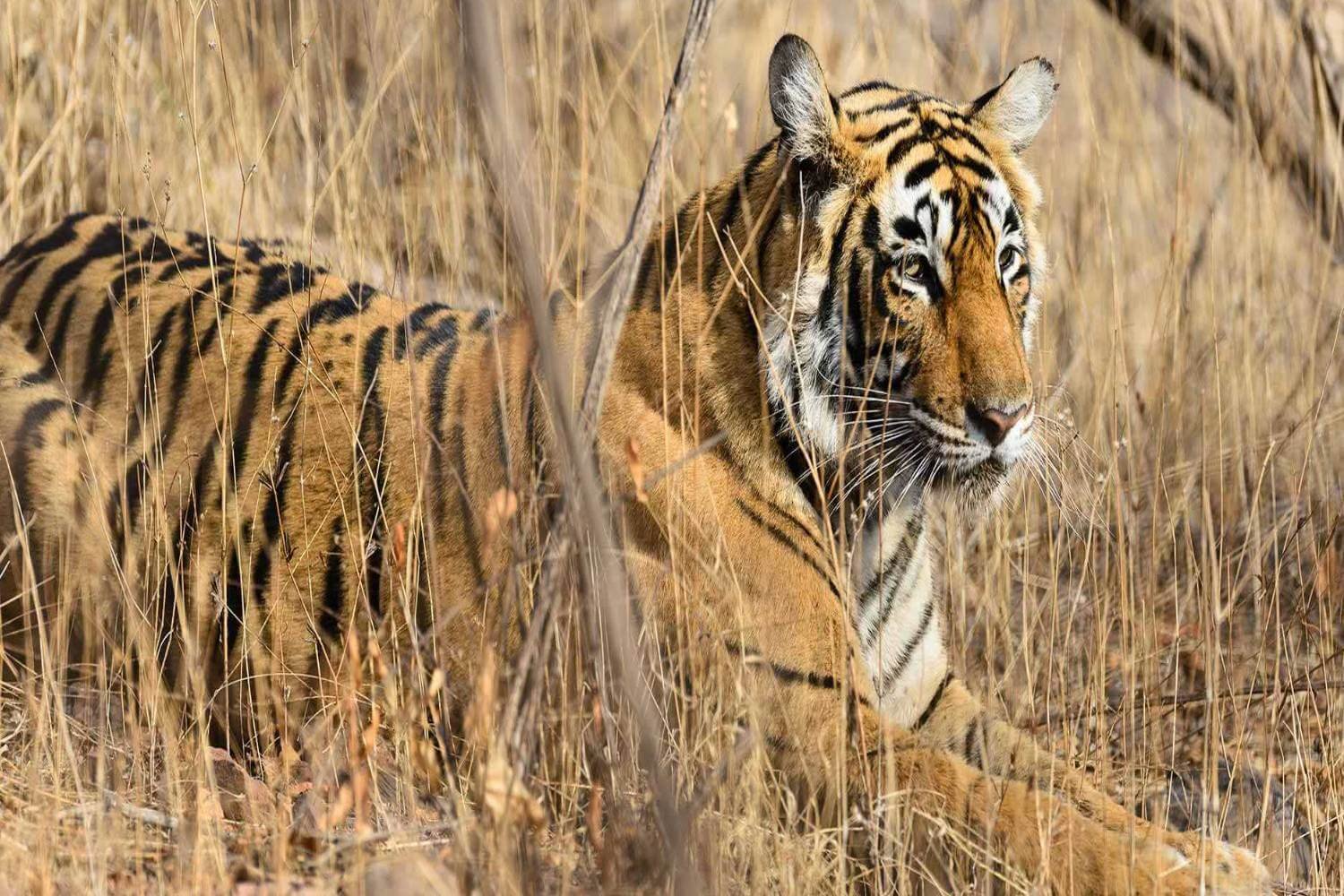 Named after Pench river, Pench National Park is one of the most scenic Places to witness rich wildlife and nature's beauty. It includes Pench Mowgli Sanctuary and Indira Priyadarshani Pench National Park.Pench Landscape is the source of inspiration for Rudyard Kipling's Jungle Book. In jungle book, you must have read Alikatta village and Seeonee hills – these places are the most beautiful places of Pench National Park. This is the reason why Pench National Park is known as – The land of the jungle book.
The calls of Wild Majestic Tiger, chital, Gaur, Sambhar, Chinkara, chausingha, small indian civet, endangered species of vultures, migratory birds resound in the jungle.Apart from the wildlife exploration trekking, village tour and Machaan tours are the most fascinating activities to do in Pench Tiger Reserve. It is indeed a worth visiting place for an amazing wildlife holiday.
Omkareshwar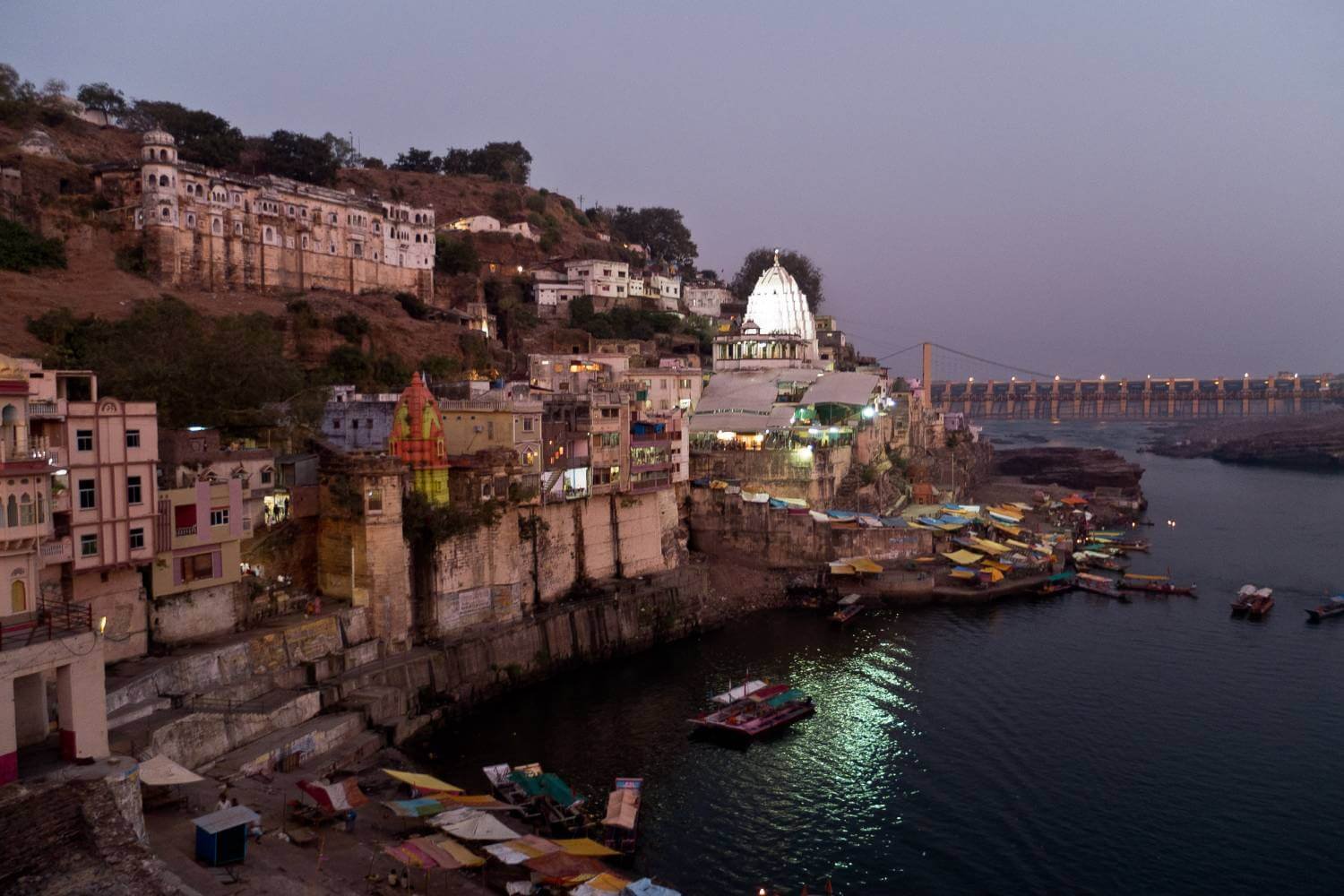 Tourists from all across the globe visit Omkareshwar to seek divine blessings from Omkareshwar Jyotirlinga. It is one of the most popular religious tourist attractions included in Madhya sightseeing tours. Do you know? Omkareshwar is an Island and it took the shape of OM, which is a spiritual Hindu symbol. Surrounded by lofty hills, the blissful Narmada River enhances the serenity of Omkareshwar.
It is the best place for those who are seeking some moments of peace amidst the chaos of the world. There are many soul pleasing temples in Omkareshwar to fulfil your transcendent quest. Gauri Somnath Temple, Rinmukteshwar, Hanuman Temple, Ashapuri Temple, Mahakaleshwar Temple and many more will heal your spirit.
Witnessing the confluence of River Narmada and Kaveri River and the colorful Ghats makes Omkareshwar a best tourist place to visit in Madhya Pradesh for ethereal vibes.
Pachmarhi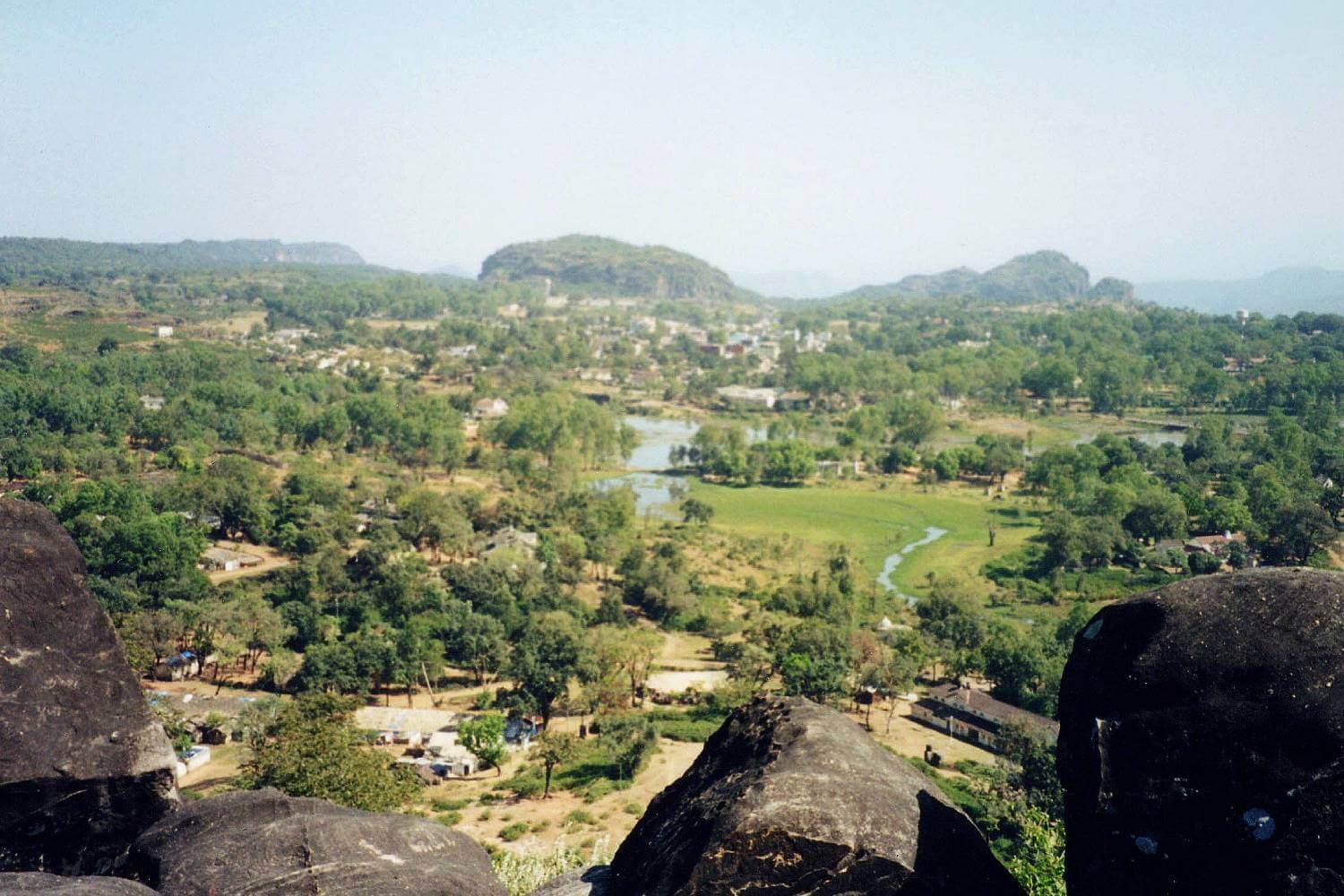 The landscapes of Pachmarhi are one of a kind. It is one of the popular tourist attractions in Madhya Pradesh for nature lovers and solace seekers. Also known as Queen of Satpura, the gorgeous Satpura range, surreal hills and verdant forests will gaze at you with a smile. The place also has a very interesting history.
As per the legends, it is said that Pandavas of Mahabharat built the Pandavas Caves who came to live here with their wife Draupadi during exile. The Jata Shankar Cave here is said to be the hideout of Lord Shiva from a demon called Bhasmasur. The cave resembles the tangled hair of lord Shiva. For wildlife enthusiasts Pachmarhi Tiger Reserve's exotic wildlife adds thrill to their journey.
Pachmarhi's pleasant weather and lush greenery give refreshing vibes, gushing waterfalls, vast Satpura National Park's wilderness, and lofty hills make it worth a visit for relaxation. It is one of the best Hill stations to visit in Madhya Pradesh for a family vacation.
Panna National Park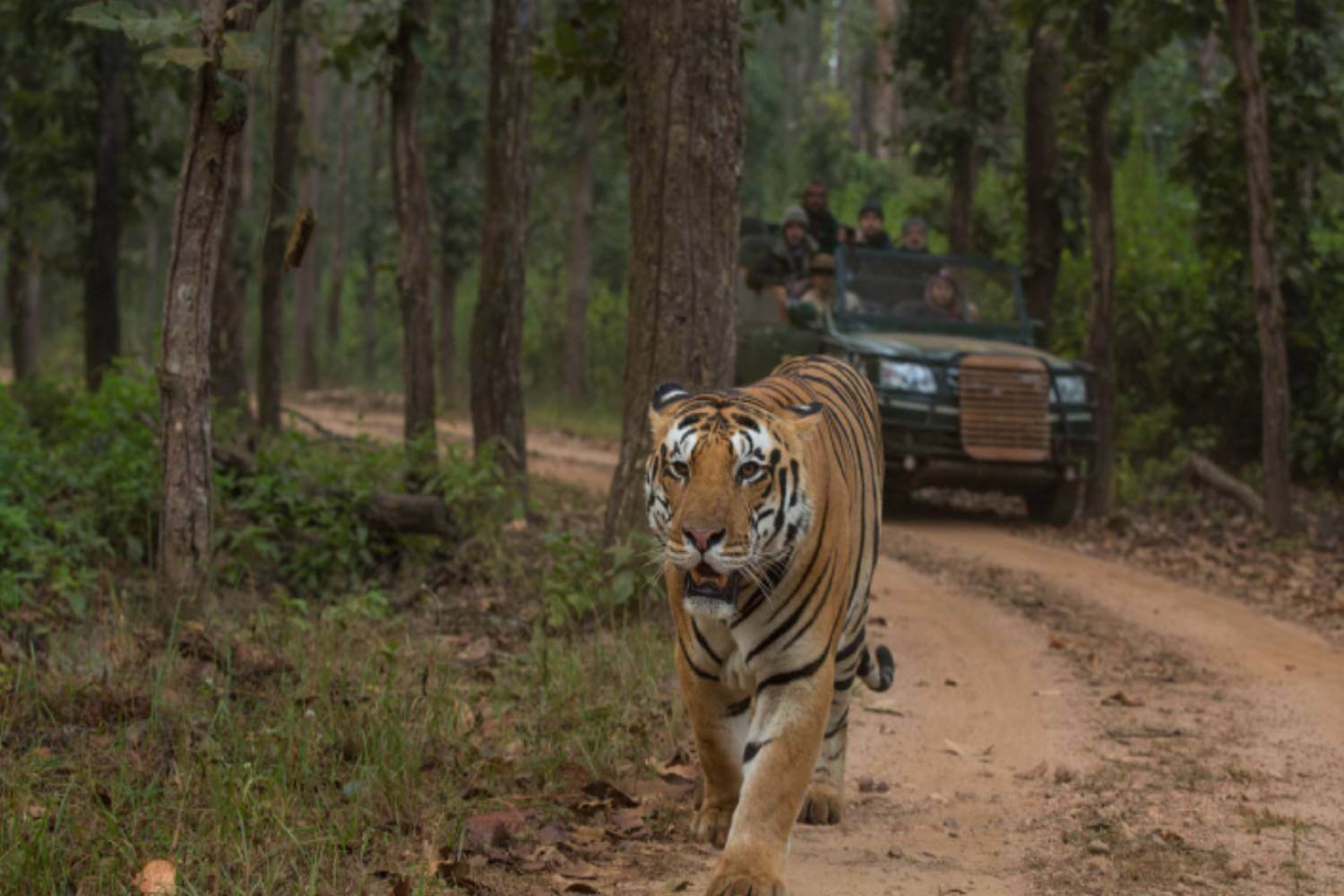 Every wildlife lover must visit Panna National Park to enjoy the vast floral and faunal wealth of India. It is one of the best wildlife destinations to visit in Madhya Pradesh. It's an ideal place to explore wild creatures like Royal Bengal Tigers, leopards, Chinkara, sloth bear, Chital, Nilgai, Gharial, around 200 species of birds etc. and many more creatures. Serene Ken River, amazing waterfalls and pristine wilderness invites the tourists for thrilling adventure activities. It's a great place for wildlife and nature photography. This park is also a source for Rudyard Kipling's famous work Jungle Book. It was awarded as the best national park in India in 2007 by the Ministry of Tourism in India.
Madhya Pradesh is a travel destination one must visit at least once in a lifetime. The royal vibes, the lush greenery of National Parks, the thrill of adventures, the picturesque landscapes, the ethereal vibes of the temples and the grandeur of the erstwhile rulers makes this place one of the best tourist destinations to visit with family and friends in India. Share your delightful travel experiences in the comment section of the blog, we will be pleased to listen to it.
Get upto 30℅ of early discount on our India Tour Packages. Reach us for more details / bookings – +91-7668130655.
Also Check Out: Popular India Tours | Tour Packages | International Tour Packages
Frequently Asked Questions(FAQ)
What is Madhya Pradesh famous for?
Madhya Pradesh is famous for its heritage destinations like forts and monuments, intricately carved temples and stupas, amazing wildlife destinations, great cultural and spiritual heritage. For your Information, Madhya Pradesh has the highest number of national parks in the country.
Which are the most beautiful cities in Madhya Pradesh?
Most popular beautiful cities/towns in Madhya Pradesh are:
Bhopal
Orchha
Gwalior
Indore
Panna
Omkareshwar
Chanderi
Satna
Jabalpur
Mandu
Pachmarhi
Ujjain
Sanchi
What is the best time to visit Madhya Pradesh?
Summers are unbearable for sightseeing. Hence, Winter season October to March is the best time for wildlife exploration as well as sightseeing in Madhya Pradesh.
How to reach Madhya Pradesh?
Madhya Pradesh can be reached by following ways:
By Air – Bhopal International Airport and Devi Ahilyabai Holkar Airport are the two closest Airports which are well connected to the major states of India.
By Road- State Highways and National Highways are very well maintained to reach Madhya Pradesh. H 3, NH 7, NH 12, NH 12 A, NH 25, NH 26, NH 26 A are some National Highways that connect the city of MP to other states.
By Railway- Madhya Pradesh has around 20 major railway junctions including stations at Ratlam, Indore, Bhopal, Jabalpur, Gwalior, and Khajuraho. It has a good rail connectivity.
What are the top historical places to visit in Madhya Pradesh?
Popular historical destinations in Madhya Pradesh are:
Bhopal
Shivpuri
Khajuraho
Sanchi
Amarkantak
Bandhavgarh
Indore
Gwalior
Jabalpur
Mandu
Satpura
Ujjain
Orchha
Maheshwar
Chanderi
What are the best places to visit in MP for couples?
Popular tourist places & attractions for couples in Madhya Pradesh are:
Jata Shankar Caves
Pandav Caves
Handi Khoh
Rajat Pratap Falls
Raneh Falls
Rajwada
Patalpani Falls
Bawangaja
Ralamandal
Upper Lake
Bee Falls
Dhoopgarh
Chhatris
Kanchana Ghat
Choral Dam
Lotus Lake
Bhimbetka Rock Shelters
Udayagiri Caves
Also Check Out: Popular India Tours | Tour Packages | International Tour Packages
Explore Popular Destination Tourism Packages
Other Informative Blogs to Read

Summer Travel Related Blogs to Read

Winter Travel Related Blogs to Read

Wildlife Travel Blogs to Read

Other Informative Trekking Travel Blogs to Read