Thrilling adventures, pristine greenery, and bliss-inducing landscapes: surreal vistas of colossal Himalayan peaks unfold from every corner. Temples rooted in tradition, history, and mysticism, along with mesmerizing floral and faunal wealth, make Uttarakhand a tourist destination that attracts wanderers from across the world for fulfilment. It offers everything to a traveller, from spiritual grace and scenic vistas to thrilling fun and wildlife adventures. Uttarakhand is a thing of beauty and joy forever, and it is one of the best tourist destinations for an amazing dream vacation. One can visit Uttarakhand round the year, be it summer, monsoon, or winter, as every season has something special for tourists. Uttarakhand is at the top of the world tourism map when it comes to adventure tourism, religious tourism, nature tourism, or cultural tourism. The snow-capped Himalayan peaks, trekking trails, and peaceful valleys always attract world travelers to visit Uttarakhand.

Undoubtedly, Uttarakhand has amazing tourist destinations to enjoy soul-soothing dream vacations that one has never experienced in their lifetime. In this post, we will show you the top 15 best places to visit in Uttarakhand to enjoy the best hill holidays. Some of them are very popular, and some of them are less explored but must-visit destinations.
Top 15 Best Explored & Less Explored Places to Visit in Uttarakhand for a Dream Vacation-
Mussoorie
Nainital
Almora
Ghangaria
Chaukori
Kausani
Pithoragarh
Lohaghat
Khati Village
Mana Village
Jim Corbett National Park
Chakrata
Dwarahat
New Tehri
Chopta Tungnath
Most Popular Tour Packages for Uttarakhand
Get upto 30℅ of early bird discount on our Uttarakhand Tour Packages. Reach us for more details / bookings – +91-8802149265.
1. Mussoorie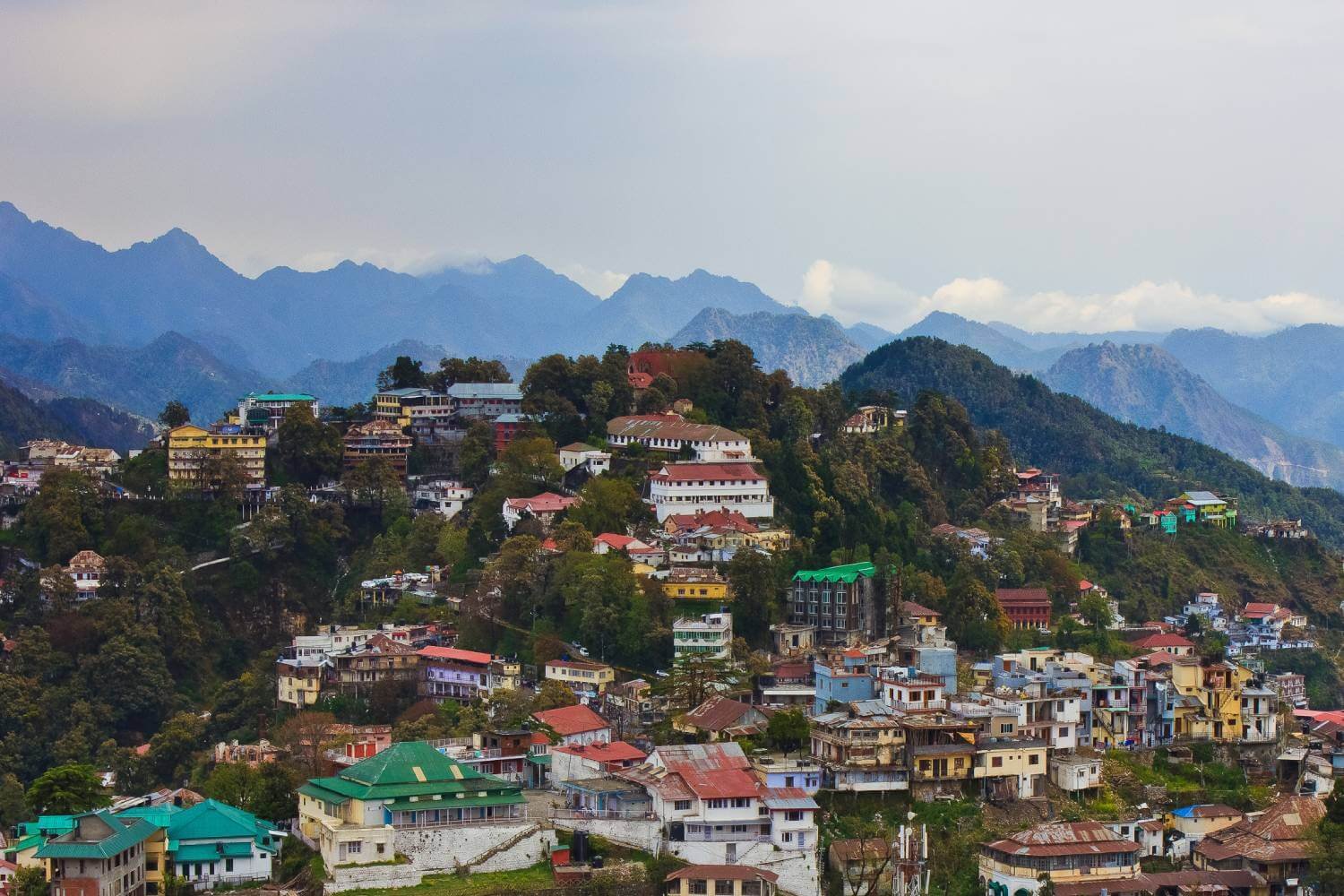 Queen of hills, Mussoorie is the most popular hill resort of Uttarakhand. For an amazing vacation tourist can enjoy the glittering views of lovely Doon valley and enchanting vistas of Himalayan Peaks which will definitely overpower your senses and the wanderer in you will start to explore and click awesome pictures. Scenic vistas and lots of thrilling activities like paragliding, mountaineering, biking, trekking and camping makes this place the most preferred destinations for couples and families.
Read More: Best Tourist Attractions in Mussoorie
2. Nainital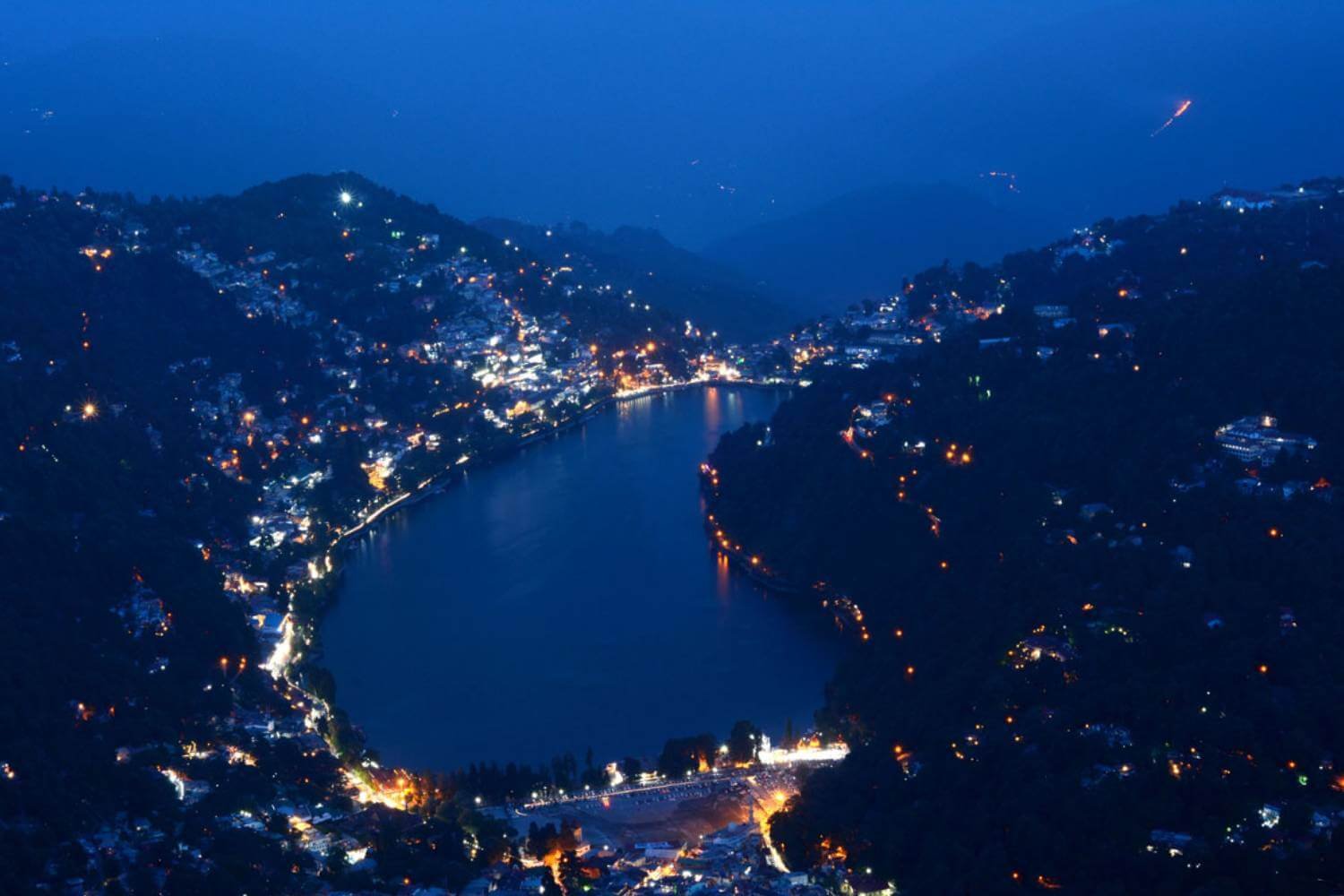 Underrated but the most beautiful hill station destination of Uttarakhand, Nainital is very beautiful to behold. It is named after goddess Naina Devi. Naina Devi temple surrounded by the gorgeous Naina Devi Lake is the major tourist attraction here. Moreover, the delightfully chaotic Mall Road and Tibetan market will show you the local life and culture of Nainital. Stunning vistas of Himalayan Peaks all around and cool atmosphere with lots of thrill and adventures like trekking, boating, rock climbing and mountaineering etc. makes Nainital an absolutely an engaging place where you will not feel bored.
Read More: Best Places to Visit in Nainital
3. Almora
Wildlife, culture and delicious cuisines defines Almora. It is one of the most popular tourist attractions to visit in Uttarakhand. Fall's exquisite array of colors, picturesque surroundings, delightful weather and blissful temples makes Almora one of a kind destination to visit for solace and peaceful vacation amidst the mountains. Don't miss the Nanda Devi temple to seek divine grace and you can also have a one-day excursion to Bright End Corner to witness the beautiful sunset and click amazing pictures.
Also Read: Best Trekking Trails in Uttarakhand
4. Ghangaria
Ghangaria is the most stunning village located in the Chamoli district of Uttarakhand. You have to trek 13 km from Govind Ghat to reach here. There is nothing much in terms of tourism but the lush greenery and less crowd makes Ghangaria the best place to behold for a nature lover. April is the best time to visit here as spring season's hopeful new blooms will blow your heart away. Camping is the best thing to do in Ghangaria to become one with the serene nature.
Also Read: Top Things to Do in Uttarakhand
5. Chaukori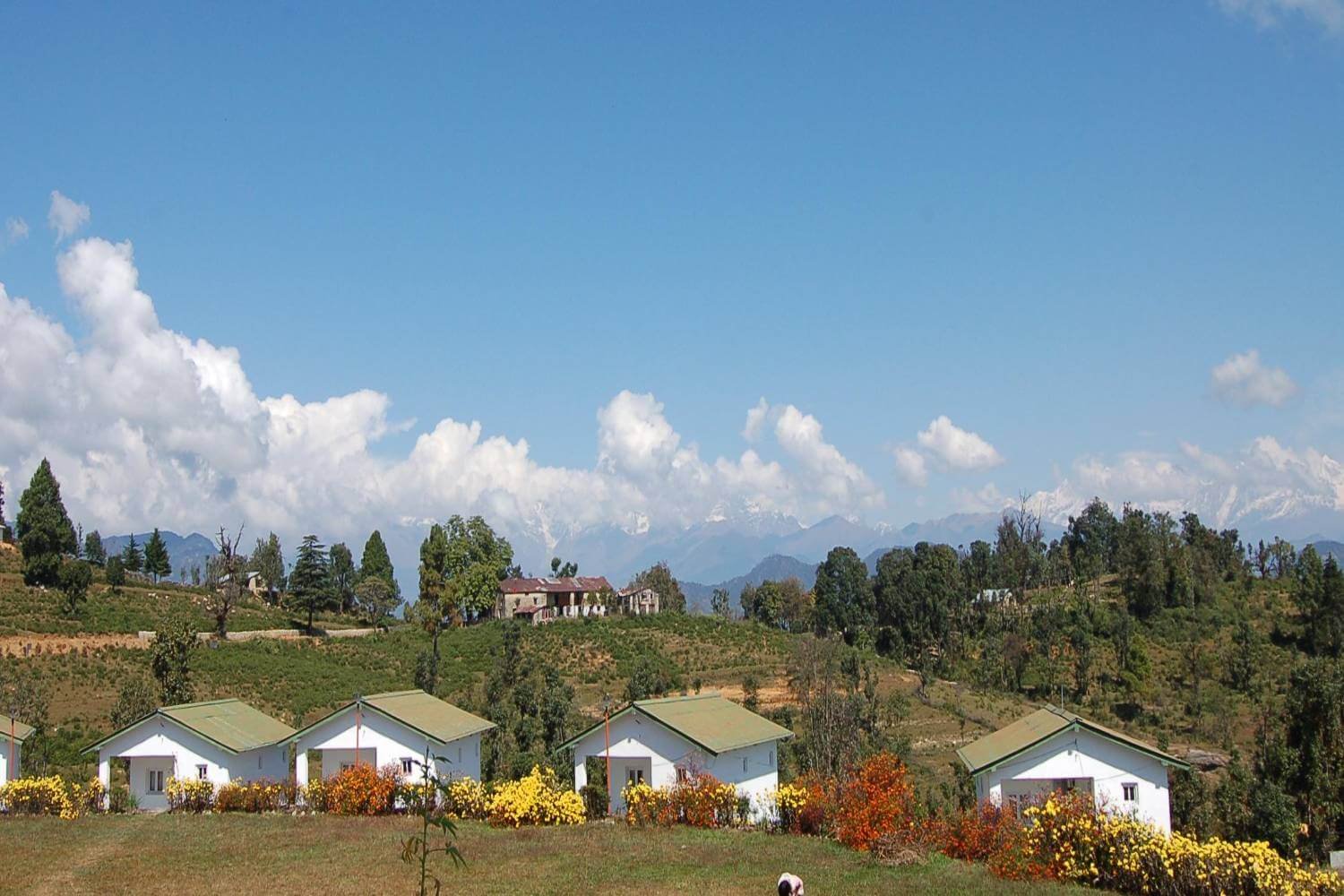 Dreamy Landscapes can make you vacation dreamlike that you have never dreamt before. It offers stunning vistas of lofty Nanda Devi and Panchachuli Peaks. Refreshing tea gardens along with verdant forests are absolutely a delightful sight to behold. It is decked with pine, Rhododendron, Oak trees, the beauty of which compels every nature lover and honeymooners to visit Chaukori.
Also Check Out: Best of Uttarakhand Tour
6. Kausani
Dotted in the lap of Himalayas, Kausani is the best hill station to visit in Uttarakhand. Some of the highest peaks like Panchachuli, Nanda Devi and Trishul Peak will welcome you with their gaze. Kausani was earlier known as Valna and it is very popular for its sunset views. Just below the Kausani Ridge, Baijnath Temple is the major attraction to visit here. It is also an important pilgrimage site to visit in India. The stone work and intricate carving is mind- boggling.
Also Read: Harsil Tourism Information Guide
7. Pithoragarh
Pithoragarh is a beautiful place in Uttarakhand. It is a gateway for pilgrims to take their journey from Kailash and Man Sarovar. You will witness nature's crowning glory – the picturesque and lofty peaks of Nanda Devi East and West which lie in Alpine valleys and glaciers like Namik, Sundardunga, Milam and Ralam. For nature lovers and honeymooners Pithoragarh is a must visit place to enjoy the beauty of nature and delight of togetherness in abundance.
Also Read: Best Places to Visit in Chopta Valley in Uttarakhand
8. Lohaghat
Located in the banks of Lohawati there is a stunning town called Lohaghat. It is one of the offbeat destinations to visit in Uttarakhand. The land of Lohaghat is steeped in history and royalty. It was the erstwhile capital of the Chand Dynasty. Away from the chaos of the cities, spend some time in the lap of pristine greenery, snowcapped Himalayan Peaks which will offer you some of the best vistas to capture some pictures for social media platforms.
Also Read: Best Treks to Do in Uttarakhand in Summer
9. Khati Village
Khati village is located in the Bageshwar region of Uttarakhand. It is the best place to visit in Uttarakhand for those who love less crowd and tranquility. This unexplored scenic village is surrounded with mind boggling Oak and Rhododendron trees and blissful Pindari river that will delight your toil weary soul. You can indulge in lovely nature walks, cycling, trekking and camping by Pindari river and mountain biking etc. and enjoy the thrills of adventure.
10. Mana Village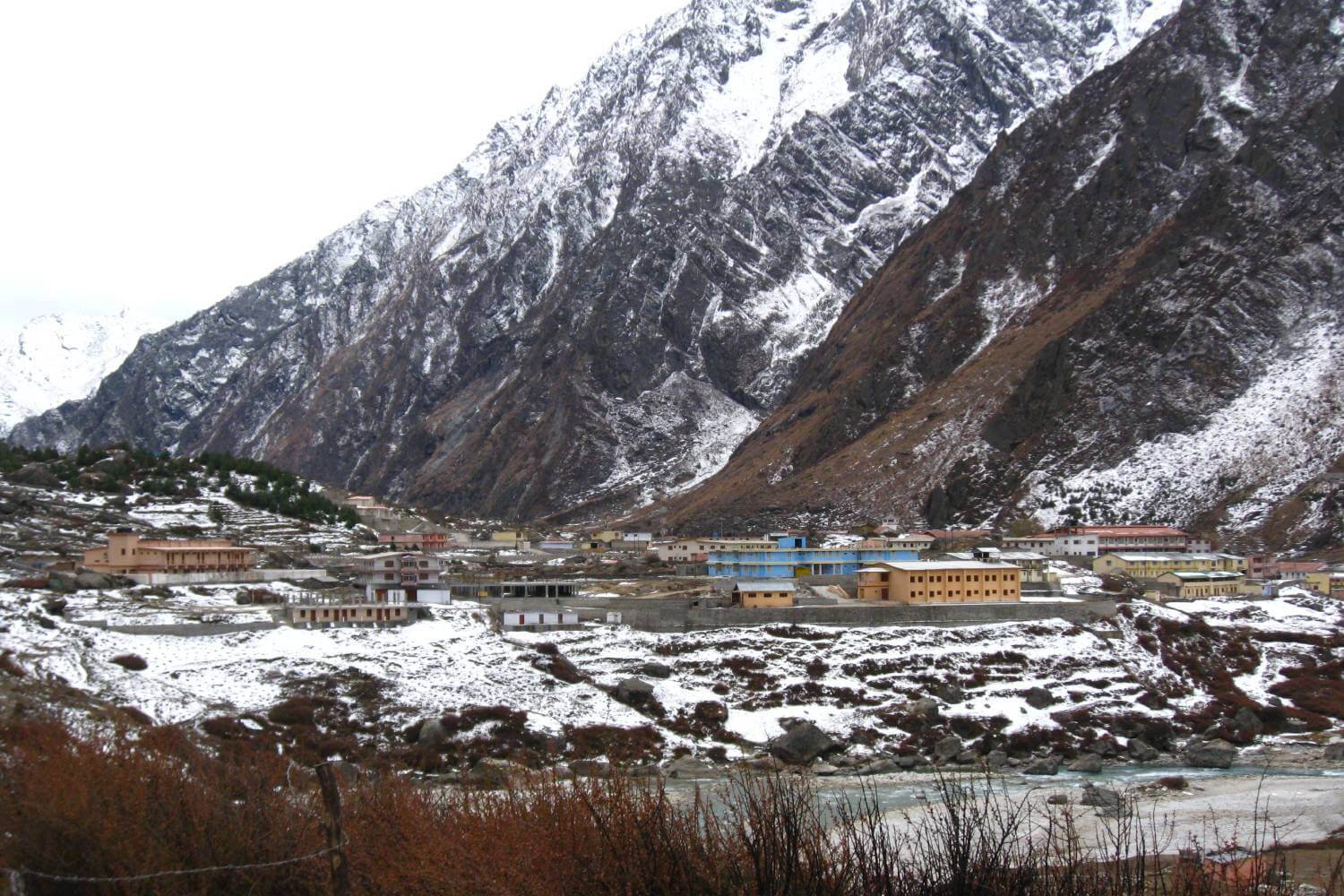 Mana Village is located near the most popular pilgrimage destination, Badrinath Temple of Uttarakhand. It is an offbeat destination to add to your list for a dream vacation in Uttarakhand. Other than the spiritual significance this scenic village is famous for its prehistoric mountain cave Vyas Guha which is said to be 5000 years old. It is also believed that the great Indian Epic of Mahabharata was written here by Vyasdev.
Also Read: Best Winter Tourist Places in India
11. Jim Corbett National Park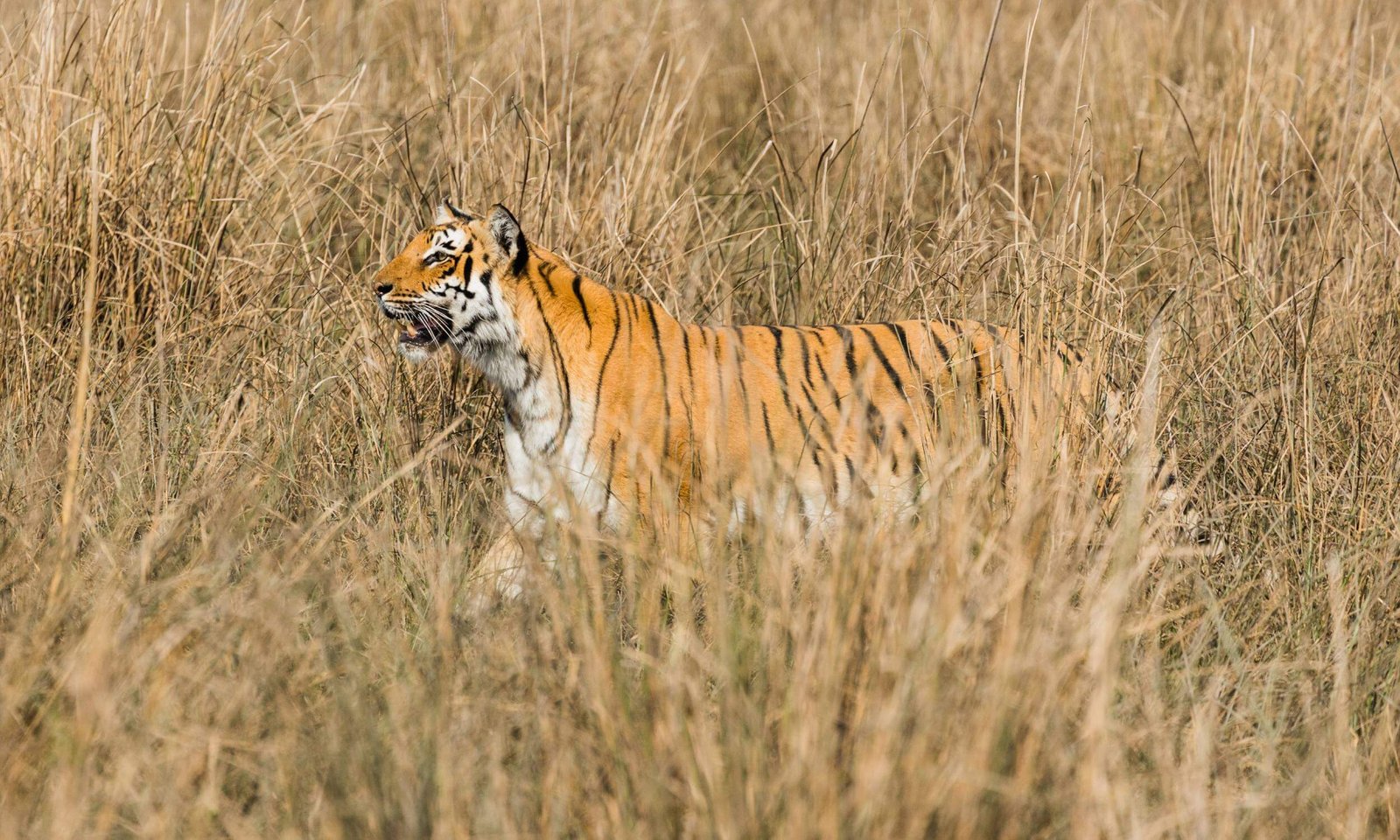 Jim Corbett National Park is one of the most popular and oldest parks to visit for wildlife tourism in India. If you are a wildlife enthusiast and nature lover, the stunning wilderness and the exotic wildlife will make your day. Sightings of Tigers, elephants and reptiles of various kinds makes this place alluring to visit. The Dhikala Tourism Zone (entry through Dhangarhi Gate) and the Bijrani Tourism Zone are the major areas of tourist attraction.
Also Check Out: Corbett Jungle Safari Tour
12. Chakrata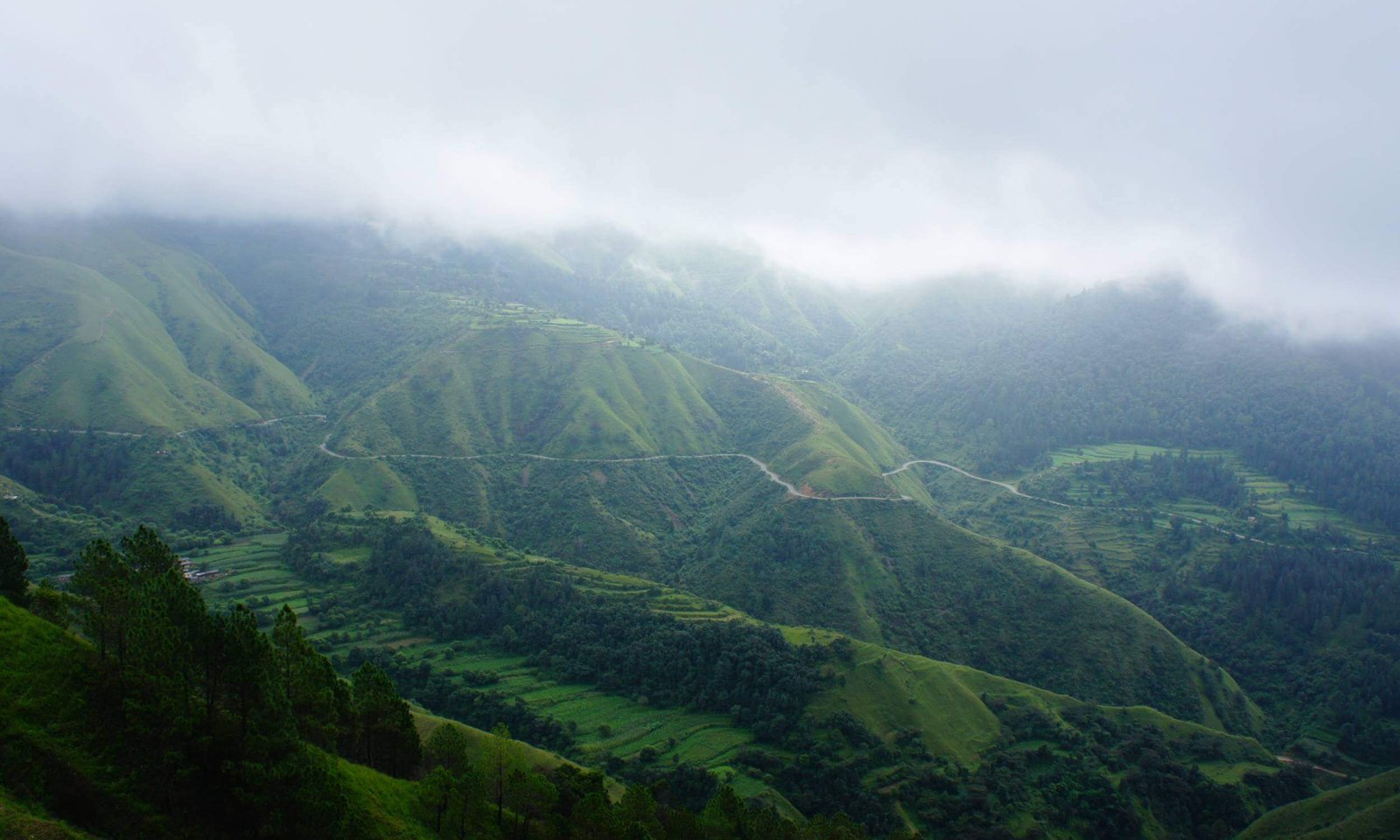 Chakrata is one of the most beautiful hill stations in Uttarakhand. It is situated at an elevation 2,118 above the sea level. Due to the abundance of natural beauty and blissful weather, Chakrata is the most preferred weekend getaway for backpackers and nature lovers. It is also a great paradise for adventure lovers. You can indulge in mountain climbing, trekking, camping in the woods. Scenic village walks will delight your senses and make your holidays the most amazing one.
Also Read: Best Hill Stations to Visit in Uttarakhand
13. Dwarahat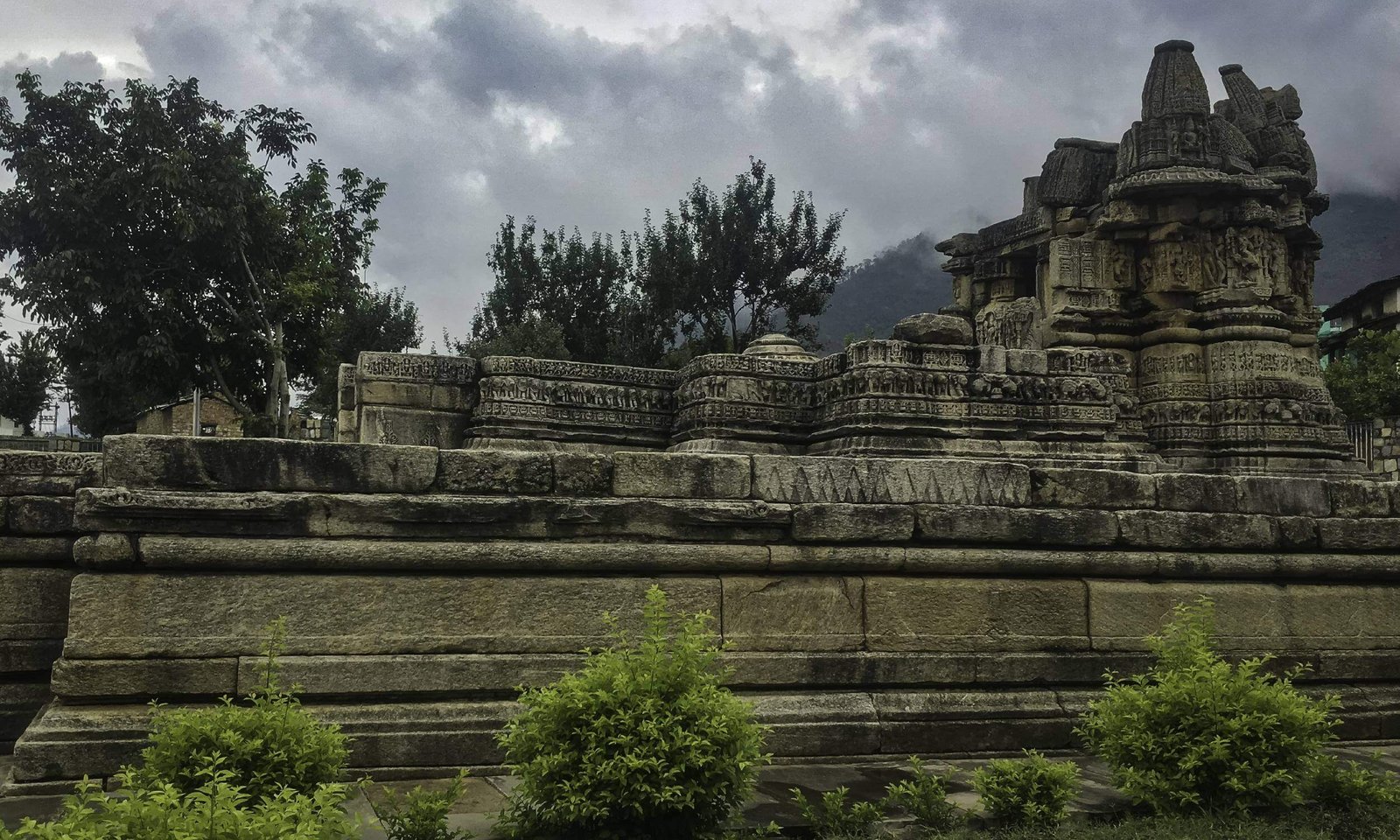 Dwarahat is a temple town of Uttarakhand. It is one of the lesser-known destinations to visit in Uttarakhand. The major attractions of this town are its surreal temples. The group of 55 ancient temples are very popular tourist attractions here. Some of them are Gurjar Dev Temple, Ratan Dewal, Lakhanpur Temple, Maniyal and Kachri temples which date back to the 11th century.  This place is also known as 'Way to Heaven'. Apart from the temples, one can also visit Pandukholi Caves which is named after the Pandavas of Mahabharata.
14. New Tehri
New Tehri has become one of the most sought-after holiday destinations in Uttarakhand, attracting visitors from Delhi, Haridwar, Rishikesh, and Dehradun due to its proximity to these cities. This serene location is fast gaining popularity as an adventure hub in the tourism map of Uttarakhand. Surrounded by majestic Himalayan Mountain peaks and dense green forests, New Tehri offers an offbeat experience for budget travelers who want to explore Uttarakhand with their friends and family. There are plenty of activities to enjoy in New Tehri, with the Tehri Lake and Tehri Dam being the major tourist attractions. Visitors can indulge in a variety of activities such as boating, paragliding, rock climbing, and trekking, making it a perfect destination for adventure enthusiasts. If you are planning a short summer weekend getaway, then New Tehri is a must-visit destination in Uttarakhand. Its scenic beauty and thrilling activities will leave you wanting for more. So, pack your bags and get ready to explore this charming location that promises a memorable experience for all.
15. Chopta- Tungnath
Uttarakhand, known for its scenic beauty, religious significance, and thrilling adventures, has always been a favorite destination among travelers across the globe. If you are a true nature and mountain lover seeking adventure, then a visit to Chopta Tungnath is a must-do activity in Uttarakhand. Chopta, also known as the mini-Switzerland of India, is a hidden gem that boasts unexplored beauty. Tungnath, located at an altitude of over 12000 feet in the Himalayas, is famous for the Tungnath Temple, the highest Shiva temple in the world. The temple is surrounded by snow-capped mountains, dense forests, and breathtaking natural beauty. Tungnath is also a significant site for Hindu pilgrims and is one of the third panch kedar temples of the Himalayas.
The Chopta-Tungnath trail is a perfect destination for adventure enthusiasts who love trekking, hiking, mountain climbing, and camping.  During winter, the place is covered with thick snow, making it an ideal spot for adventure lovers interested in snow sports.
Apart from adventure activities, Chopta-Tungnath trail is also a paradise for bird watchers. The area is home to over 200 species of birds, including the prized Himalayan monal, Himalayan Griffon, Scarlet Finch, Mountain Hawk Eagle, and Hill Partridge. If you are a bird lover, be sure to visit Chopta-Tungnath to witness the majestic Himalayan birds in their natural habitat.
A visit to Chopta-Tungnath trail in Uttarakhand is an experience of a lifetime for adventure, nature, and mountain lovers. The stunning natural beauty, religious significance, and thrilling adventure activities make it an all-in-one destination for travelers seeking a unique and unforgettable experience.
Also Read: Best Treks in Uttarakhand
We hope that this blog helps in planning your dream vacation in Uttarakhand. Uttarakhand is a destination for all seasons and every season has its own charm and activities to delight and overpower the mind of tourists which makes travel in Uttarakhand worth it.
Get upto 30℅ of early bird discount on our India Holiday Tour Packages. Reach us for more details / bookings – +91-8802149265.
Frequently Asked Questions(FAQ)
Which is the best time to visit Uttarakhand?
You can visit Uttarakhand throughout the year. Due to its pleasant weather Uttarakhand is one of the most visited destinations of India. Every season has something special to offer. For example, you can enjoy the delightful climate of hill stations, undertake Char Dham Yatra, enjoy summer treks etc. In monsoon the flowers bloom with full charm, the valley of flowers, dense forests, ridges, glaciers will be in full vitality to captivate your mind. In winters you can enjoy snowfall in the hill stations, take part in various adventure activities like, snowboarding, skating, skiing, trekking etc. Overall Uttarakhand has the best options to enjoy your holidays.
Which are the best places to visit during Summers in Uttarakhand?
Scorching heat of the plains has only one refuge, Uttarakhand. Yes, there are many places as well but Visit Uttarakhand once and you will definitely fall in love with this place. Some of the best places to visit in Uttarakhand in summer are –
Nainital
Mussoorie
Munsiyari
Ranikhet
Binsar
Pithoragarh
Kedarnath
Badrinath
Gangotri
Yamunotri
Rishikesh
Haridwar
Jim Corbett National Park
Almora
Dehradun
Nag Tibba
Chopta
Mukteshwar
There are many other places to visit in Uttarakhand. But it's difficult to grasp all the places in totality. Keep roaming like a wanderer, Uttarakhand is a bliss.
Which are the best places to visit during winters in Uttarakhand?
Winters bring delightful snowflakes, hills covered in snow, roads look like white carpet. During Winters you can enjoy lots of adventure activities in Uttarakhand such as Trekking, Paragliding, snowboarding, Skiing, mountain biking etc. The hill stations look gorgeous with picturesque surroundings. Some of the best places to visit in Uttarakhand in winter are –
Nainital
Mussoorie
Dehradun
Dhanaulti
Auli
Almora
Munsiyari
Binsar
Ranikhet
Pithoragarh
Chaukori
Chopta
Chakrata
Kausani
Which are the best places to visit during the monsoon in Uttarakhand?
During Monsoon Uttarakhand is decked in lush greenery, waterfalls are in full vitality. The floral species give refreshing vibes as frequent downpours take charge to make the scene refreshing and relaxing. The cool breeze and delightful weather make this season one of the best to visit for nature lovers and couples. It is said that trips to Uttarakhand during monsoon should be avoided because of heavy rainfalls but nature's true delight can only be seen here during this time.Some of the best places to visit in Uttarakhand in Monsoon are –
Chakrata
Binsar
Nainital
Mussoorie
Dhanaulti
Dehradun
Valley of Flower
Lansdowne
Ranikhet
Munsiyari
Landour
Almora
Pithoragarh
Like & follow us on our following official social media channels
Facebook | Twitter | Linkedin | Instagram | Youtube
Also Check Out: Popular India Tours | Tour Packages | India Tour Packages | International Tour Packages
International Trending Holiday Destinations – Nepal Tours | Bhutan Tours | Singapore Tour | Thailand Tours | Sri Lanka Tours | Maldives Tours | Dubai Tours | Indonesia Tours
Other Popular Trending Holiday Destinations in India – Kashmir Tour | Himachal Tour | Uttarakhand Tour | Rajasthan Tour | Gujarat Tour | Sikkim Tour | Kerala Tour | Andaman Tour | Madhya Pradesh Tour | North East Tours
Tour Packages by Interest – Adventure Packages | Wildlife Packages | Pilgrimage Packages | Heritage Packages | Hill Station Packages | Weekend Packages | Honeymoon Packages | Beach Packages | Chardham Packages | Trekking Packages
Other Interesting Uttarakhand Travel Guide Blogs to Read
Other Interesting Kerala Travel Guide Blogs to Read
Other Interesting South Travel Guide Blogs to Read
Other Interesting India Travel Guide Blogs to Read
Other Interesting Destinations Travel Guide Blogs to Read
Other Interesting Adventure & Trekking Travel Guide Blogs to Read
Other Interesting Rajasthan Travel Guide Blogs to Read
Other Interesting Wildlife Travel Guide Blogs to Read
Other Interesting International Travel Guide Blogs to Read