The coastal city of Pattaya in Thailand is widely popular worldwide. It is located on the Gulf of Thailand, approximately 100 kilometers southeast of Bangkok. Its beaches, surrounded by resorts, bars, and nightclubs, are its claim to fame. Trust us when we say that Pattaya Tourism has plenty to offer everyone, whether they seek nightlife, beach relaxation, or an exploration of Thai culture. Pattaya stands as one of the best vacation destinations in Thailand, owing to its glistening beaches bathed in sunlight and the pristine waters of the sea. Apart from the renowned Jomtien and Pattaya Beaches, there is a plethora of other options available. If you prefer less crowded places, Hat Chao Mai National Park or Koh Lipe are viable alternatives.
Pattaya is renowned for its vibrant nightlife. If clubbing isn't your cup of tea, there are several bars and pubs where you can enjoy a few drinks. Additionally, Pattaya offers numerous opportunities to immerse oneself in Thai culture. You can enroll in a cooking course, visit a local village, or explore one of the many temples. Several museums also provide insights into Thai history and culture.
Get up to 30% early bird discount on Thailand Tour Packages at Bon Travel India. For more details, call or WhatsApp at +91-8802149265.
Some of the Best Places to Visit in Pattaya, Thailand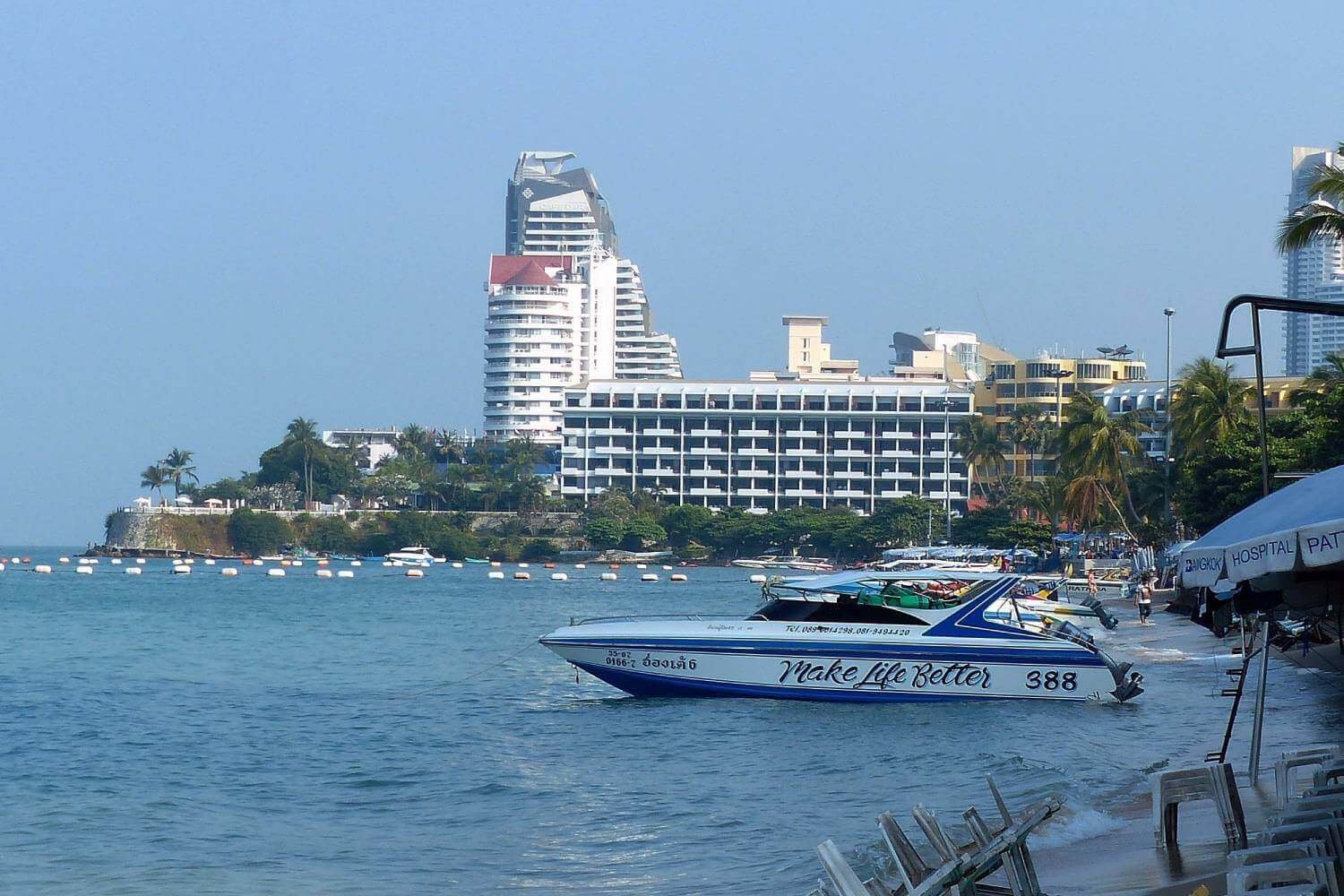 Since becoming one of the most well-liked beach destinations in Southeast Asia, Pattaya's profile in the tourism industry has significantly increased. Additionally, Pattaya is home to numerous family-friendly activities, including various eye-catching water parks and aquariums that delight tourists. In this article, let's take a closer look at the top attractions in Pattaya.
Pattaya Floating Market
Jomtien Beach
Sriracha Tiger Zoo
Dolphin World
Pattaya Floating Market
Floating markets are popular throughout Thailand, and we highly recommend that tourists visiting Pattaya must also visit this legendary market. The market spans over 100,000 square meters, divided into four distinct areas, making it one of the best destinations to explore in Pattaya. This floating market is truly unique and showcases the essence of various Thai regions. Visitors can take a boat to any of the 144 market stalls, offering a wide array of charming items and seasonal fruits for shopping.
Highlights – Souvenirs, Fresh Vegetables, Fruit and Local food.
Also Read: Popular Honeymoon Destinations in Thailand
Jomtien Beach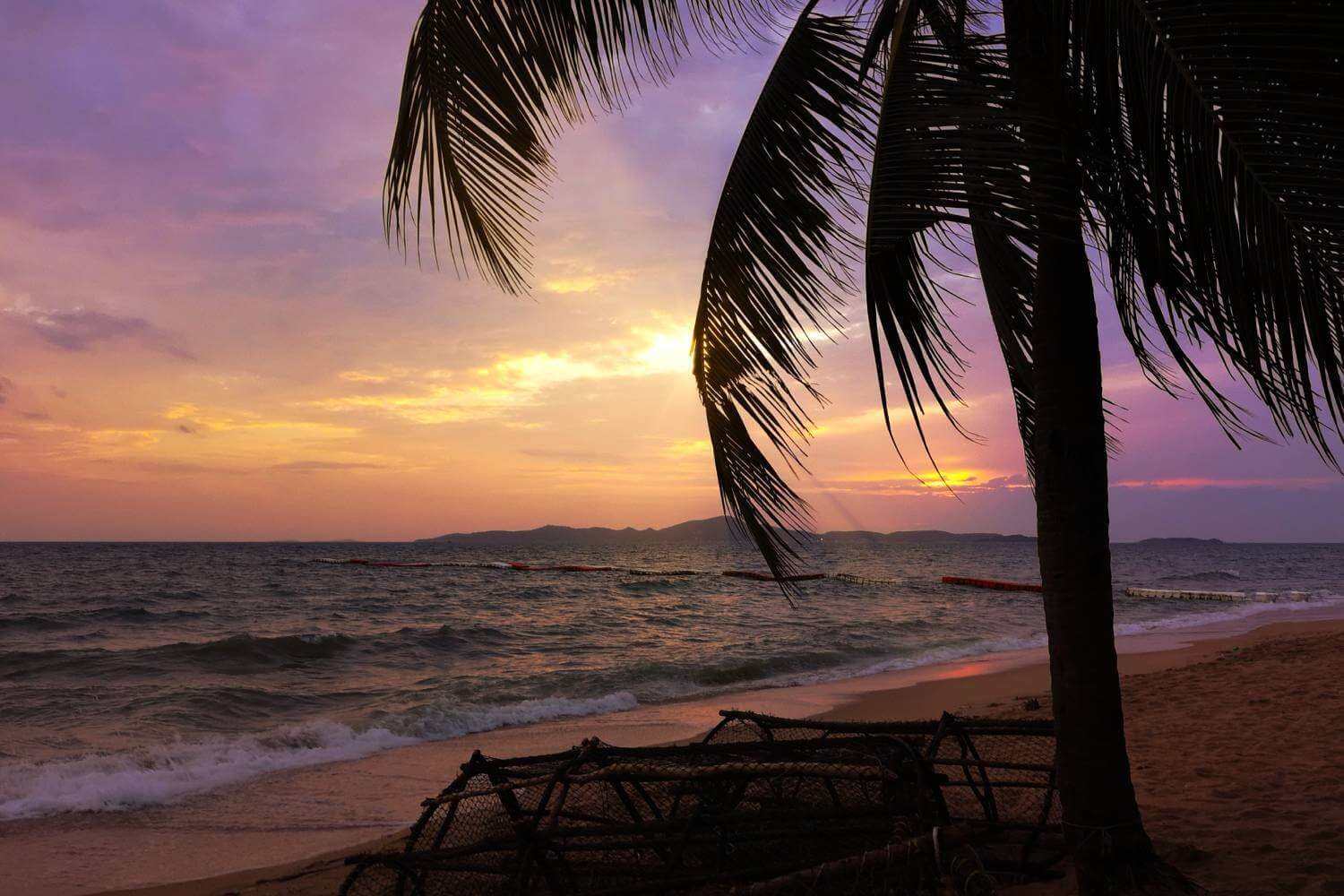 Jomtien Beach, one of Thailand's longest beaches and a favorite destination among tourists, offers a welcoming escape from the city's hustle and bustle. It is a serene beach where one can unwind at the water's edge and marvel at the beauty of the shimmering sand. In terms of water activities, Jomtien Beach stands as one of the top tourist spots in Pattaya. Visitors can engage in a range of adventurous activities, including jet skiing, kiteboarding, parasailing, and windsurfing. Along the beach, there is a wide variety of restaurants and cafes that serve delicious meals, including regional cuisine and fresh fish.
Highlights- Jet skiing, kitesurfing, parasailing, windsurfing, restaurants, and cafés
Sriracha Tiger Zoo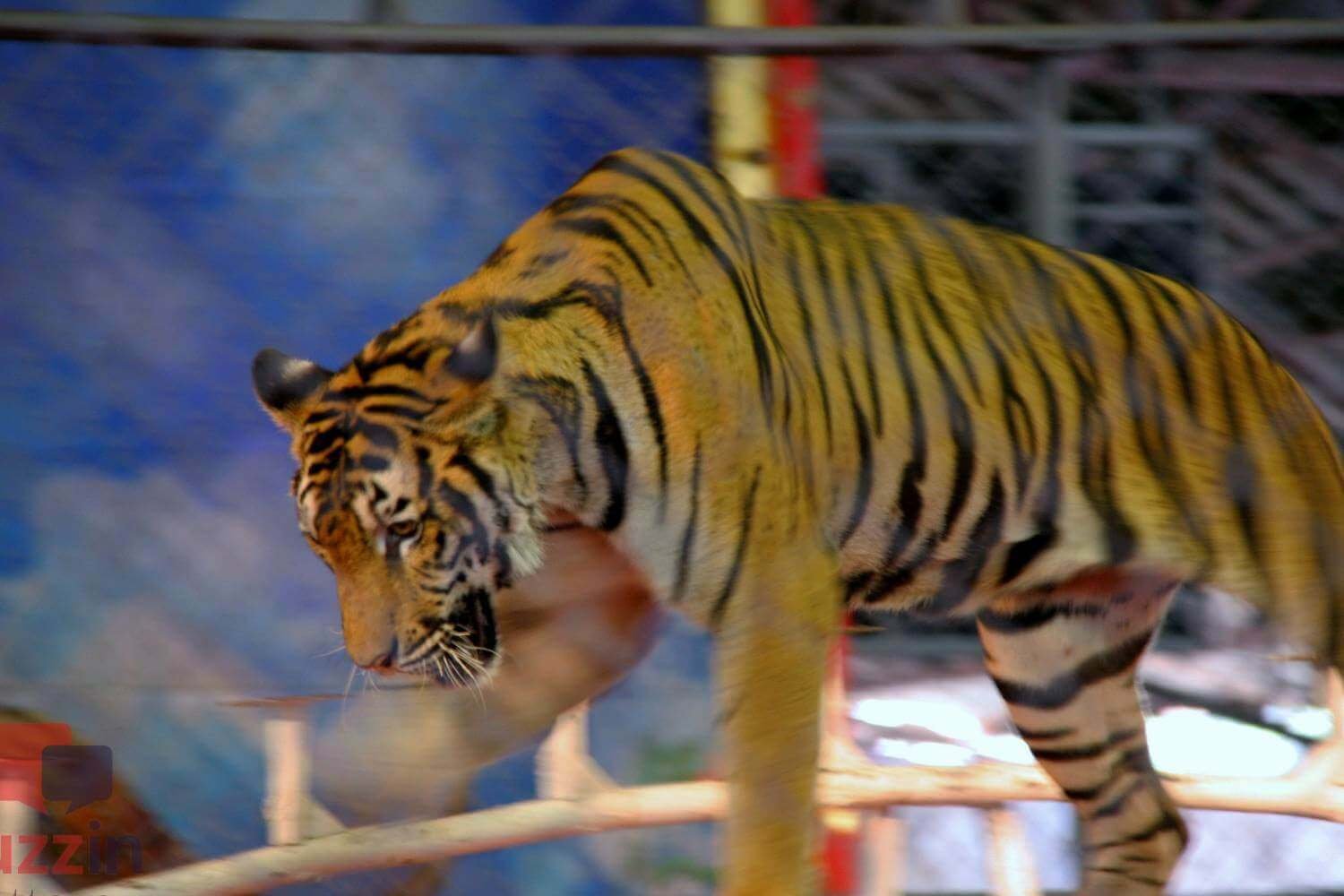 If you're seeking fresh and unforgettable experiences, a visit to the Sriracha Tiger Zoo in Pattaya is a must. Prepare your travel essentials and bring along your entire crew to explore the largest tiger zoo in Asia. With over 300 Panthera Tigers and approximately 100,000 different species of crocodiles, this zoo offers a remarkable encounter. Moreover, you'll witness the harmonious coexistence of various animal species in one location. From playful interactions between pigs and tiger cubs to captivating crocodile shows, and the sight of baby goats and exotic animals like kangaroos, jump-back camels, ostriches, and more roaming throughout Sriracha, there's something for everyone. As you learn about the animals' lifestyles and proper care, this visit will surely be an educational and entertaining experience.
Highlights– You'll be able to feed and cuddle with all the wonderful creatures there.
The Sanctuary of Truth
This one-of-a-kind enormous wooden structure is a truly magnificent sanctuary that symbolizes ancient culture, Eastern philosophy, and a vision of the earth from centuries ago. The Sanctuary of Truth is one of the most popular destinations in Pattaya, primarily due to the unique wood art it showcases. What makes it even more remarkable is that none of the wood used has been treated or chemically protected, making it a humble and awe-inspiring display of human creativity and talent. However, this also means that as one portion is finished, another must be replaced due to the effects of the tropical weather. If you appreciate the beauty of history, a visit to this sanctuary is a must.
Highlights– Detailed Ancient wooden carvings. 
Dolphin World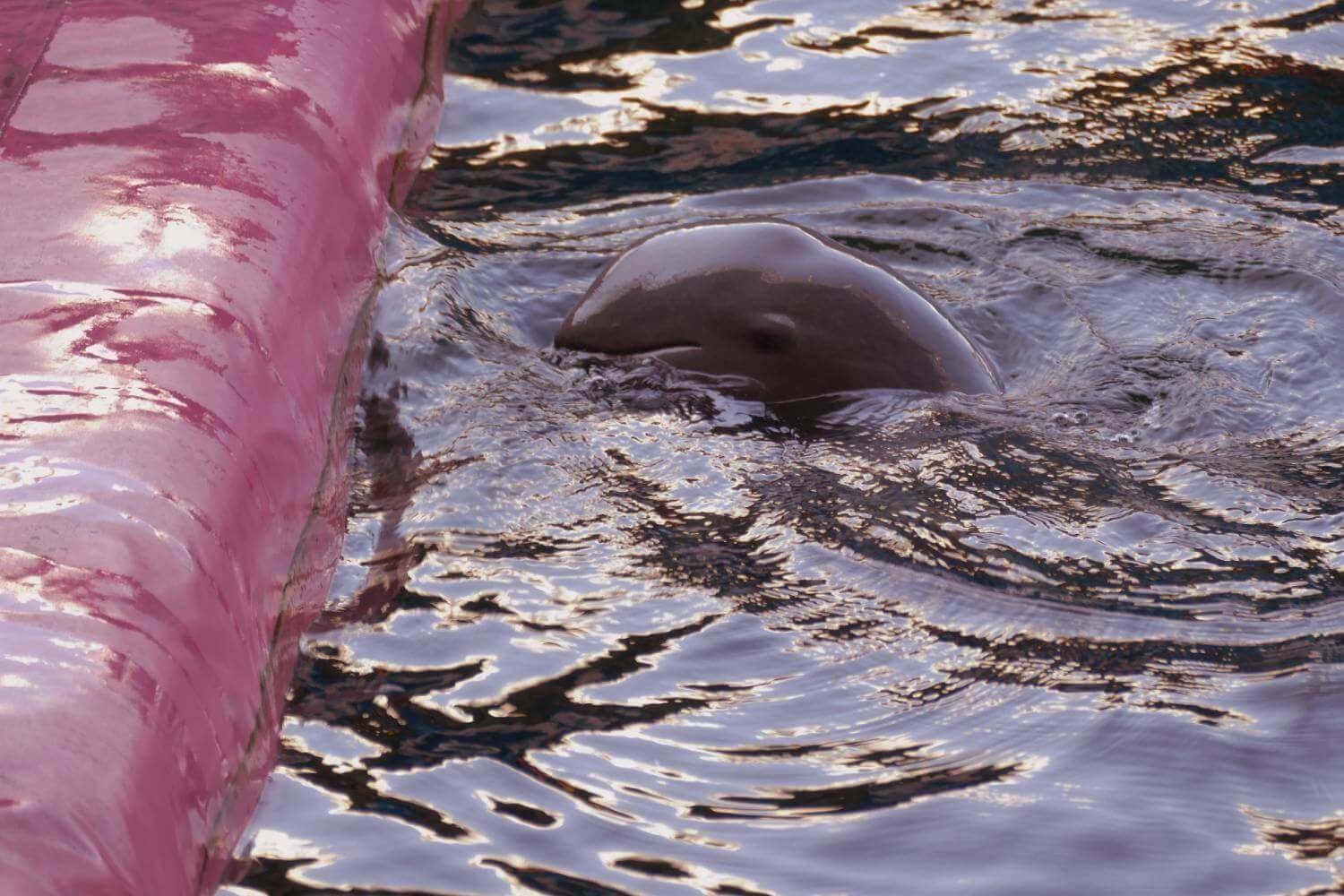 Dolphin World is a delightful destination in Pattaya that promises pure enjoyment. You can easily spend the entire day there without any discomfort. It is a fantastic place for both children and adults alike. The main highlight of Dolphin World is the Dolphin Show, where you can witness these highly skilled and intelligent marine animals perform alongside trained professionals.
Highlights– You can see and play with the legendary pink dolphins of Thailand.
There are many other places to visit apart from these. Some of them are Coral Island, Swiss Sheep Farm, Nong Nooch Tropical Botanical Garden and many more.
Top Things to Do in Pattaya
You can indulge in a range of exhilarating water activities and experience Pattaya's renowned vibrant nightlife. The city goes above and beyond to cater to the tastes of food enthusiasts, offering a wide array of delectable treats. Culinary exploration often ranks high on the list of favorite activities for gastronomes visiting Pattaya. If you're still pondering what to do in Pattaya, whether it's sightseeing or shopping, continue reading this article until the end. The list below covers the top activities and things to do in Pattaya, so read on and include them in your Pattaya vacation itinerary.
Nightlife in Pattaya
The Walking Street holds a pivotal role in Pattaya's nightlife. The already vibrant nightlife scene is amplified by the dazzling lights emanating from nightclubs, discos, pubs, and a plethora of other entertainment options.
However, apart from this renowned area, Pattaya boasts several other nightlife hotspots, each offering unique ambiences and attractions.
SKY Pattaya Rocket Ball Ride
Here awaits Pattaya's thrilling side. One of the most exhilarating experiences to have in Pattaya at night is the SKY Pattaya Rocket Ball Ride. This attraction comprises two steel towers connected by a special string, with a steel vehicle designed to accommodate riders linked to both ends of the string.
Located on Walking Street, this ride propels riders high into the air, providing an adrenaline-pumping experience. With breathtaking speed, riders spin and bounce in the air. Undoubtedly, this ride is among the top activities in Pattaya for adventure seekers. However, a word of caution: to truly enjoy the ride, one must be both physically and mentally prepared.
Cabaret Shows
Pattaya boasts numerous major tourist attractions, and among them, our renowned cabaret performances stand out, including Tiffany and Alcazar. The Alcazar show features cross-dressing performers, while the Tiffany Cabaret Show showcases exceptionally talented ladyboys. These performances skillfully blend popular Thai and English songs with mesmerizing dance, music, and dramatic elements. They depict the grandeur of India's Raj, the illustrious history of China, and the rich traditions and heritage of Siam. Watching these cabaret shows with friends is truly one of the finest experiences to have in Pattaya.
How to Reach Pattaya?
Getting to Pattaya is easier compared to other destinations as it offers several convenient transportation options. In this article, you will find all the essential information about transportation, so keep reading to ensure a smooth journey to Pattaya.
Airways
Suvarnabhumi Airport (BKK) in Bangkok is the nearest international airport to Pattaya, situated approximately 75 miles away. To reach Pattaya, you can opt for the Airport Pattaya Bus 389, which provides air-conditioned bus service to the heart of Pattaya for around 120 baht. Another alternative is Bell Travel Service, which offers transportation services to Pattaya.
Roadways
The Bangkok-Chonburi-Pattaya Motorway (Hwy 7) serves as the connection between Pattaya and Bangkok's Outer Ring Road, located approximately 62 miles southeast of Bangkok. Additionally, Pattaya is linked to Bang Na and Chonburi through the Bang Na-Trat Highway (Hwy 34).
The primary bus station in Pattaya is situated on Pattaya Nuea Road. From there, you can find intercity bus services that connect to various destinations across the country, particularly in the northeast region.
How to get around Pattaya?
Three public bus lines connect the major neighborhoods of Pattaya, including Jomtien, Naklua, and Pattaya. The fare for a one-way trip is 20 baht. It's worth noting that cab services in Pattaya are generally not metered. Most hotels offer modern van and car services for transportation. The most popular form of shared public transportation is the privately operated "songthaew," which is essentially a modified pickup truck. The standard fare for a songthaew ride is 10 baht. Motorbike taxis are also widely available, with an average fare within the city ranging from 30 to 40 baht.
Best Time to Visit Pattaya
Like much of Thailand, Pattaya enjoys a tropical climate and attracts a large number of tourists. The optimal time to visit Pattaya is from November to February, as the weather during this period is typically pleasant, neither too hot nor too cold. This is also the peak travel season, so expect crowded beaches and popular tourist destinations. While short rain showers may occur, the days are generally sunny. It is advisable to make all your reservations in advance as rooms tend to fill up quickly and prices may rise.
We have crafted this travel guide from a traveler's perspective. If you are eager to explore exotic destinations and enjoy vibrant nightlife, be sure to visit Pattaya during your time in Thailand. With the recent reopening of Pattaya without quarantine requirements, it's the perfect time of year to start browsing websites for Pattaya tour packages.
Explore Most Popular Tour Packages for Thailand
Disclaimer: This informative Pattaya Travel Blog has been written by our team of Thailand travel experts. In the event that you come across any inappropriate or incorrect information that requires correction, please kindly inform us so that we can rectify it.
Like & follow us on our following official social media channels
Facebook | Twitter | Linkedin | Instagram | Youtube
Also Check Out: Popular India Tours | Tour Packages | India Tour Packages | International Tour Packages
International Trending Holiday Destinations – Nepal Tours | Bhutan Tours | Singapore Tour | Thailand Tours | Sri Lanka Tours | Maldives Tours | Dubai Tours | Indonesia Tours
Other Popular Trending Holiday Destinations in India – Kashmir Tour | Himachal Tour | Uttarakhand Tour | Rajasthan Tour | Gujarat Tour | Sikkim Tour | Kerala Tour | Andaman Tour | Madhya Pradesh Tour | North East Tours
Tour Packages by Interest – Adventure Packages | Wildlife Packages | Pilgrimage Packages | Heritage Packages | Hill Station Packages | Weekend Packages | Honeymoon Packages | Beach Packages | Chardham Packages | Trekking Packages
Other Interesting International Travel Guide Blogs to Read
Other Interesting India Travel Guide Blogs to Read
Other Interesting Destinations Travel Guide Blogs to Read
Other Interesting Uttarakhand Travel Guide Blogs to Read
Other Interesting South Travel Guide Blogs to Read
Other Interesting Adventure & Trekking Travel Guide Blogs to Read
Other Interesting Rajasthan Travel Guide Blogs to Read
Other Interesting Wildlife Travel Guide Blogs to Read
Other Interesting Kerala Travel Guide Blogs to Read