Snuggled in the lap of East Khasi Hills District of Meghalaya, Cherrapunjee is attributed as the second wettest place on earth dotted with lush green hills, mist-covered valleys, serene lakes and several enchanting waterfalls that cast a magical spell on every visitor. A popular hill retreat in the Northeastern part of India, it has many tourist attractions to explore.
The 'Nohkalikai Falls', located just a short distance from the heart of Cherrapunjee, is acknowledged to be the largest plunge waterfall in India, and is one of the most visited places in the town. Mawsmai Caves is another popular tourist destination with its fascinating stalactite & stalagmite formations combined with the spooky eeriness and constant dripping of water from the roof, enthrals every visitor leaving them with a unique holiday experience.
Meghalaya is well famed for its living root bridges that are one of its kind in the world and are a magnificent sight to behold. They grow from the roots of the rubber trees and leave you in awe with their sheer magnificence. Amongst all the bridges, the most stunning one is the 'Umshiang Double-Decker Bridge' located in the Tyrna village, about 20 km. from the main town of Cherrapunjee. It won't be incorrect to say that the 180-year-old natural man-made wonder is one of the top reasons why people plan to visit Cherrapunjee.
Other tourist attractions in Meghalaya that are a part of every tourist's itinerary are 'Dawki Town', 'Seven Sisters Fall', 'Krem Phyllut', 'Nokrek National Park' and 'Mawsynram Village'.
Get upto 30℅ of early discount on our Northeast India Tour Packages. Reach us for more details / bookings – +91-7668130655.
Here are some of the best places to visit in Cherrapunji, Meghalaya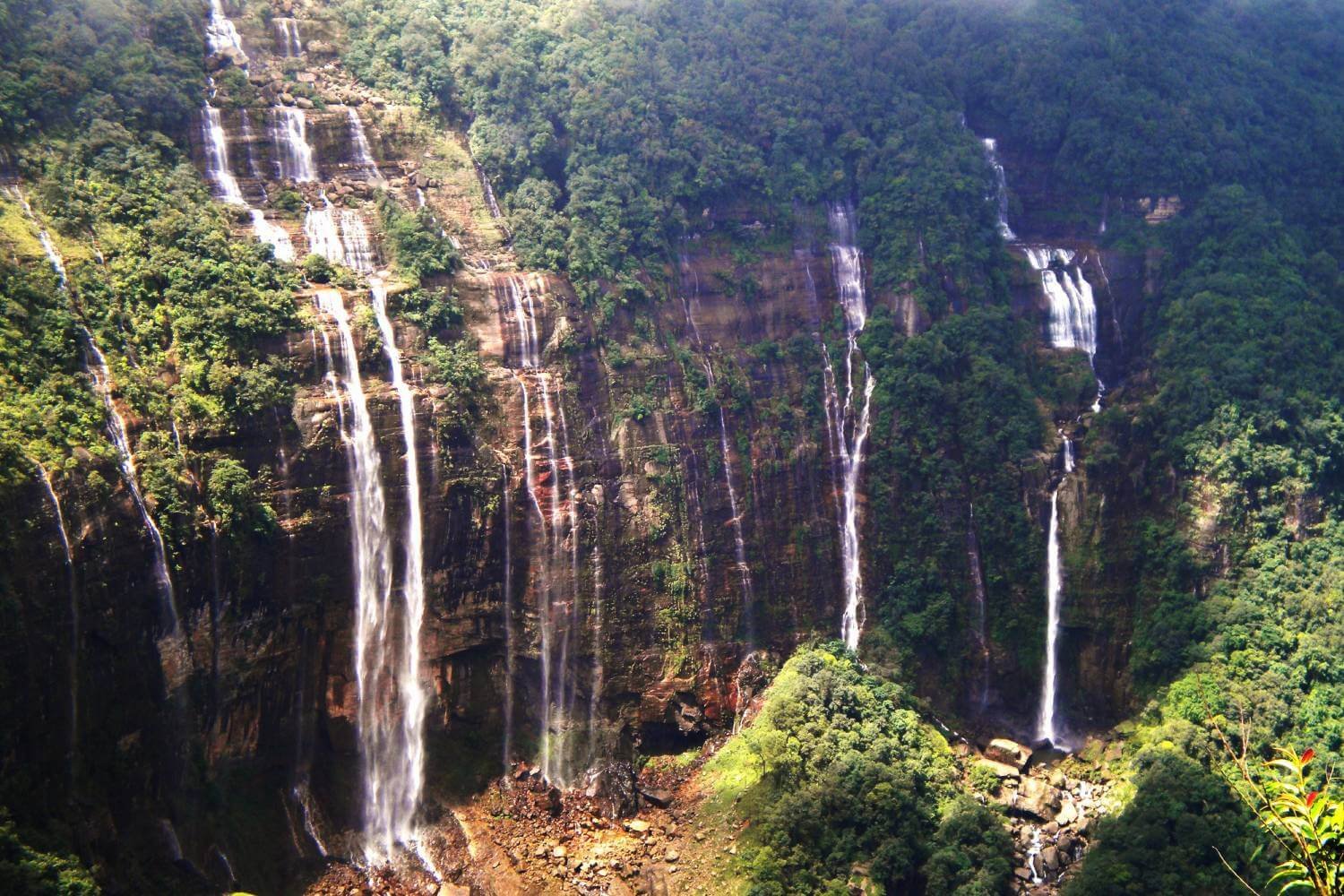 The Best Time to Visit Cherrapunji in Meghalaya, Northeast India
The best time to visit Cherrapunji is from October to May when the weather is pleasant, and rainfall is less. The monsoon season, from June to September, is characterized by heavy rainfall and is not the ideal time for tourists to visit. However, if you are interested in experiencing the monsoon season and seeing the waterfalls in their full glory, then you can plan a trip during this time.
Popular Northeast India Tour Packages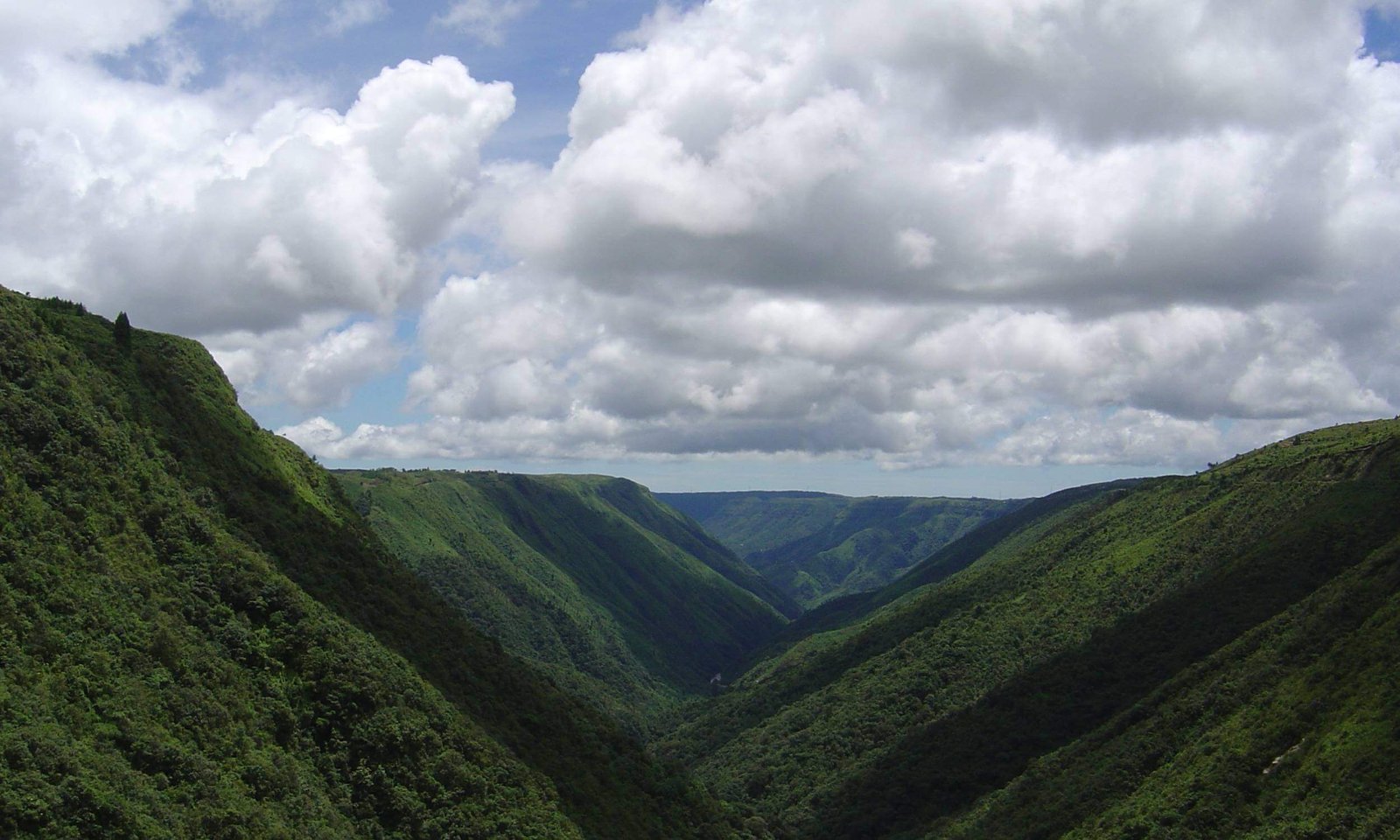 Other Interesting North East India Travel Guide Blogs to Read
Like & follow us on our following official social media channels
Facebook | Twitter | Linkedin | Instagram | Youtube
Also Check Out: Popular India Tours | Tour Packages | India Tour Packages | International Tour Packages
International Trending Holiday Destinations – Nepal Tours | Bhutan Tours | Singapore Tour | Thailand Tours | Sri Lanka Tours | Maldives Tours | Dubai Tours | Indonesia Tours
Other Popular Trending Holiday Destinations in India – Kashmir Tour | Himachal Tour | Uttarakhand Tour | Rajasthan Tour | Gujarat Tour | Sikkim Tour | Kerala Tour | Andaman Tour | Madhya Pradesh Tour | North East Tours
Tour Packages by Interest – Adventure Packages | Wildlife Packages | Pilgrimage Packages | Heritage Packages | Hill Station Packages | Weekend Packages | Honeymoon Packages | Beach Packages | Chardham Packages | Trekking Packages
Other Interesting Destinations Travel Guide Blogs to Read
Other Interesting India Travel Guide Blogs to Read
Other Interesting Wildlife Travel Guide Blogs to Read
Other Interesting Rajasthan Travel Guide Blogs to Read
Other Interesting Uttarakhand Travel Guide Blogs to Read
Other Interesting Adventure & Trekking Travel Guide Blogs to Read
Other Interesting International Travel Guide Blogs to Read