Whenever someone talks about a summer trip or a relaxing vacation in a hill station, especially in North India, Nainital tops the list. Nainital has everything that you need for a blissful holiday experience. Perched in a valley around a mango-shaped lake, which is flanked by snow-capped peaks and alpine forests, Nainital is a district and resort town in the Kumaon region of Uttarakhand. Founded in 1841 by a sugar trader, Nainital was once treated as a health resort and a summer retreat by the British troops and their families. However, the region was destroyed by a massive landslide in 1880, but its popularity as a tourist destination did not fade away.
One of the oldest hill stations in India, Nainital is an epitome of pure nature, which looks more beautiful with the addition of sparkling alpine lakes and tropical forests, lush green valleys and snow-covered peaks. The skyline of Nainital has been always dominated by the quaint mountain villages where you can expect supremacy of Kumaoni tradition, culture and hospitality like nowhere before. And, with all of these ingredients, Nainital offers a perfect recipe for a perfect holiday in a hill station.
Be it a family vacation or a honeymoon trip for the newly-wed couples, there are numerous places to explore in Nainital and each of them will amaze you. This quiet valley town, situated at a height of 2,084 metres above sea-level is one such place where you will find temples to markets, lakes to rivers, cafes and restaurants to roadside Kumaoni food stalls, altogether. Besides being one of the best hill stations in Uttarakhand for a summer and winter vacation, it's also getting popular as a weekend destination and a honeymoon destination among the tourists living in nearby cities.
So, do you want to which are the best places to visit in Nainital? Read this blog and make a perfect itinerary for spending amazing holidays in Nainital.
Best Time to Visit Nainital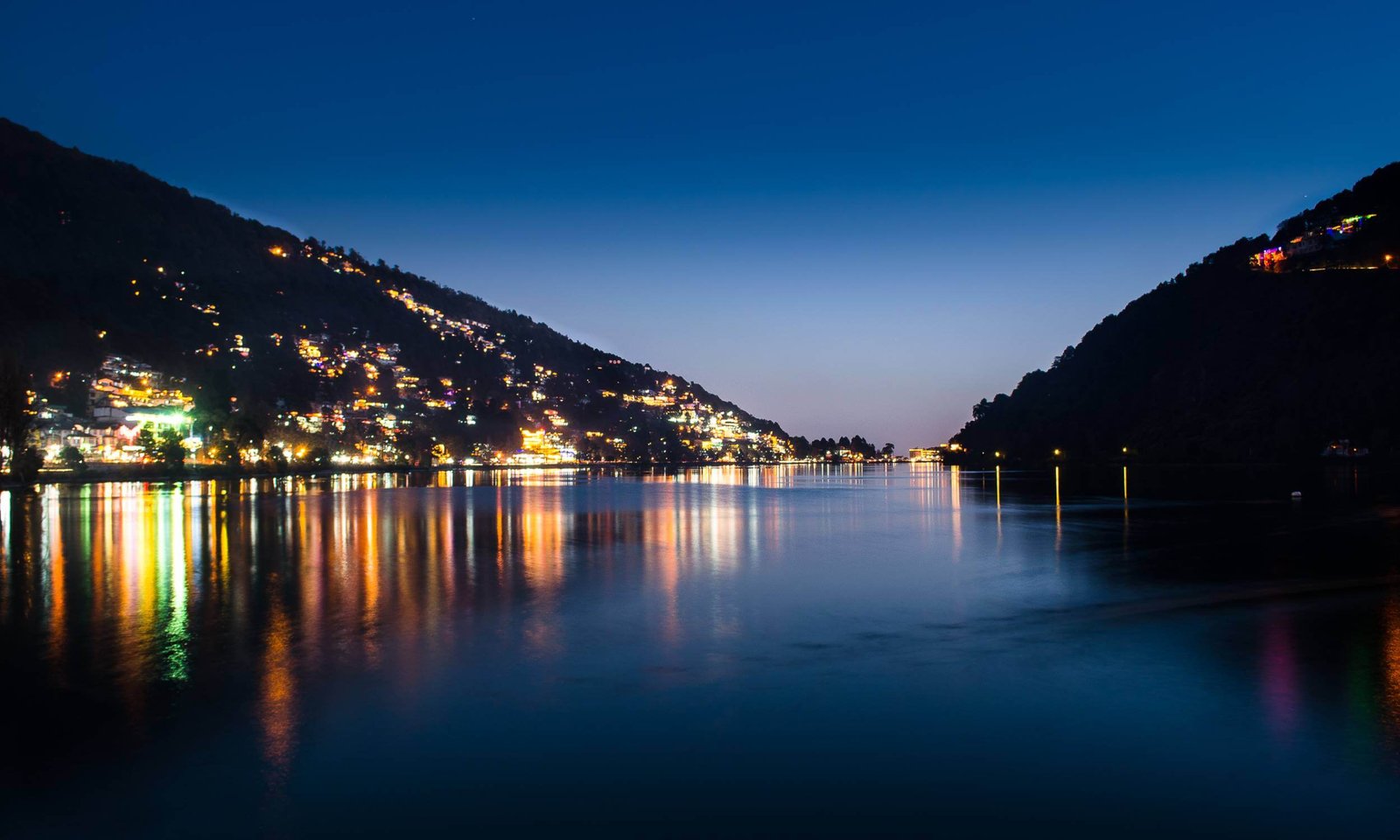 Similar to other hill stations in North India, the months between March and June are the most preferable time to plan a Nainital tour. However, the pleasant weather and the easiness of accessibility from other major cities in India, make Nainital an all-year favourite destination. You can also visit during winters, between November to February if you are keen to watch snowfall in Nainital. It is not recommended to visit only during the monsoon as it faces severe rainfalls and landslides in different places.
A Glimpse of Tourism Attractions in and around Nainital
| | |
| --- | --- |
| Trekking and Hiking | Tiffin Top, Snow Viewpoint, Naina Peak |
| Boating Places | Naini Lake, Bhimtal, Sattal |
| Religious Places | Naina Devi Temple, Bhimtal Shiva Temple, Kainchi Dham |
| Wildlife Attraction | Jim Corbett National Park |
| Camping and Stargazing | Sattal, Bhimtal |
| Shopping | Mall Road Nainital |
Get upto 30% early bird discount on Nainital Tour Packages. For booking Call or WhatsApp on +91-8802149265 / +91-7668130655
Naini Lake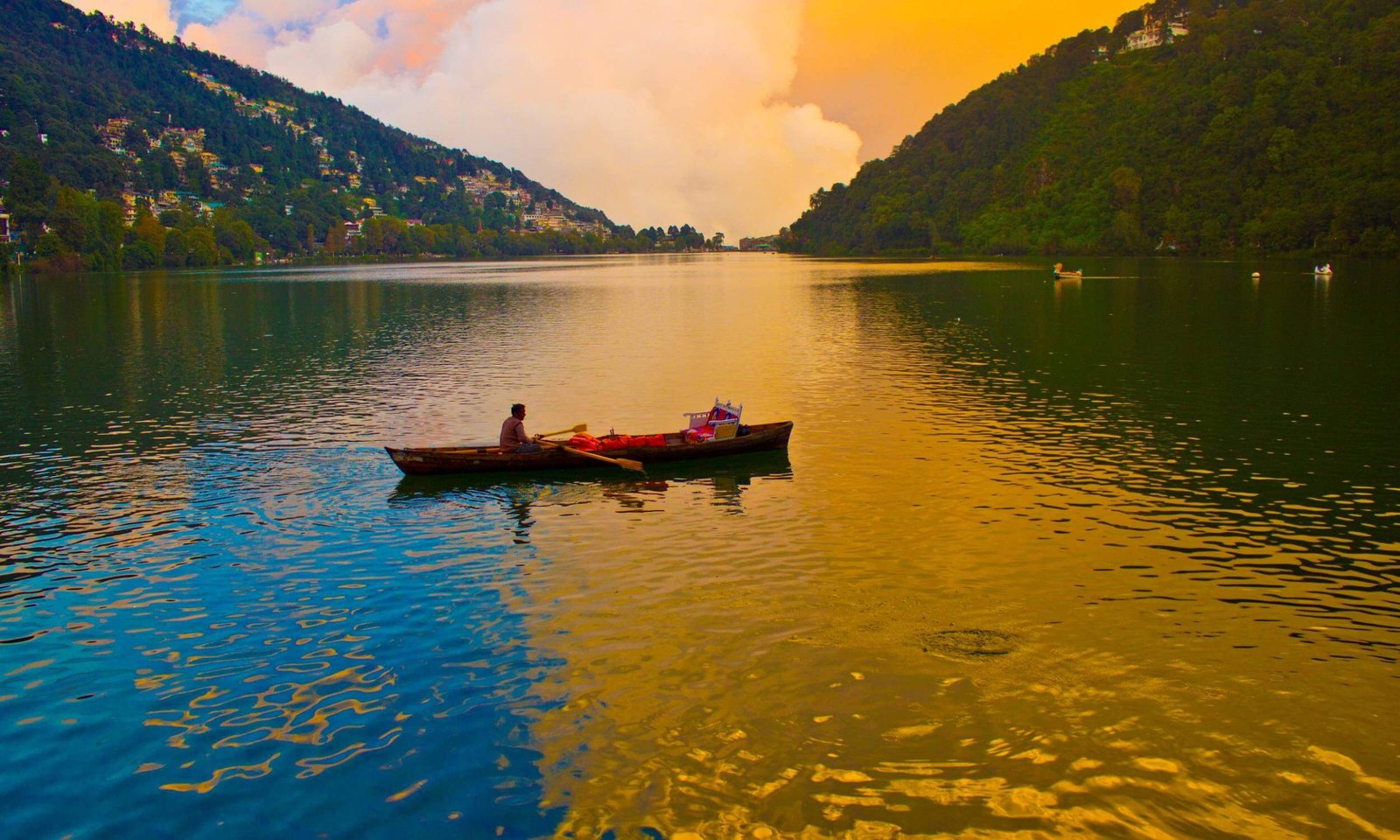 An infinite water body, looks like a mango from the up, located almost in the centre of Nainital, Naini Lake is one of the top tourist attractions in Nainital. The lush green mountains with numerous Kumaoni villages on every step, full of exotic Himalayan flora and fauna add a special beauty to its picturesque landscapes of colourful boats and pleasant atmosphere.
One of the Shaktipeeth among the 51 sites, the Naina Devi Temple is located at the northern end of this lake, from where the lake derived its name. Bordered by seven peaks, the lake is divided into two parts, according to its size: Tallital and Mallital. Breathing salubrious air with sipping cutting chai and boating in the lake are two of the major things to do here.
What should you do in Naini Lake?
Strolling
Boating
Photography
Visiting nearby places
Timings: 6 AM to 6 PM
Naina Devi Temple
One of the must-visit places in Nainital, the Naina Devi Temple spectacularly stands on the northern side of Nainital Lake. Besides being a popular tourist destination, it is also a sacred site, attracting devotees all over the country.
The temple is one of the 51 Shaktipeeths in India consisting of Goddess Sati's eyes (nayan) from where Nainital and Naini Lake got their names. Upon entering the premises of the temple, you will see an old peepal tree, which has been guarding the temple for several years and an idol of Lord Hanuman. The temple has two eyes (nayans) of Goddess Sati in the centre and idols of Goddess Kali on the left and Lord Ganesha on the right. Naina Devi Temple is decked up at the time of Nanda Ashtami, which falls in the month of August or September. The temple witnesses a major tourist footfall during this festival.
What should you do in Naina Devi Temple?
Seek blessings
Boat Ride on Naina Lake
Experience Nanda Ashtami Festival (August or September)
Shopping
Visiting nearby places like Tiffin Top, Naina Peak and Snow Viewpoint
Timings: 9 AM to 5:30 PM
Naina Peak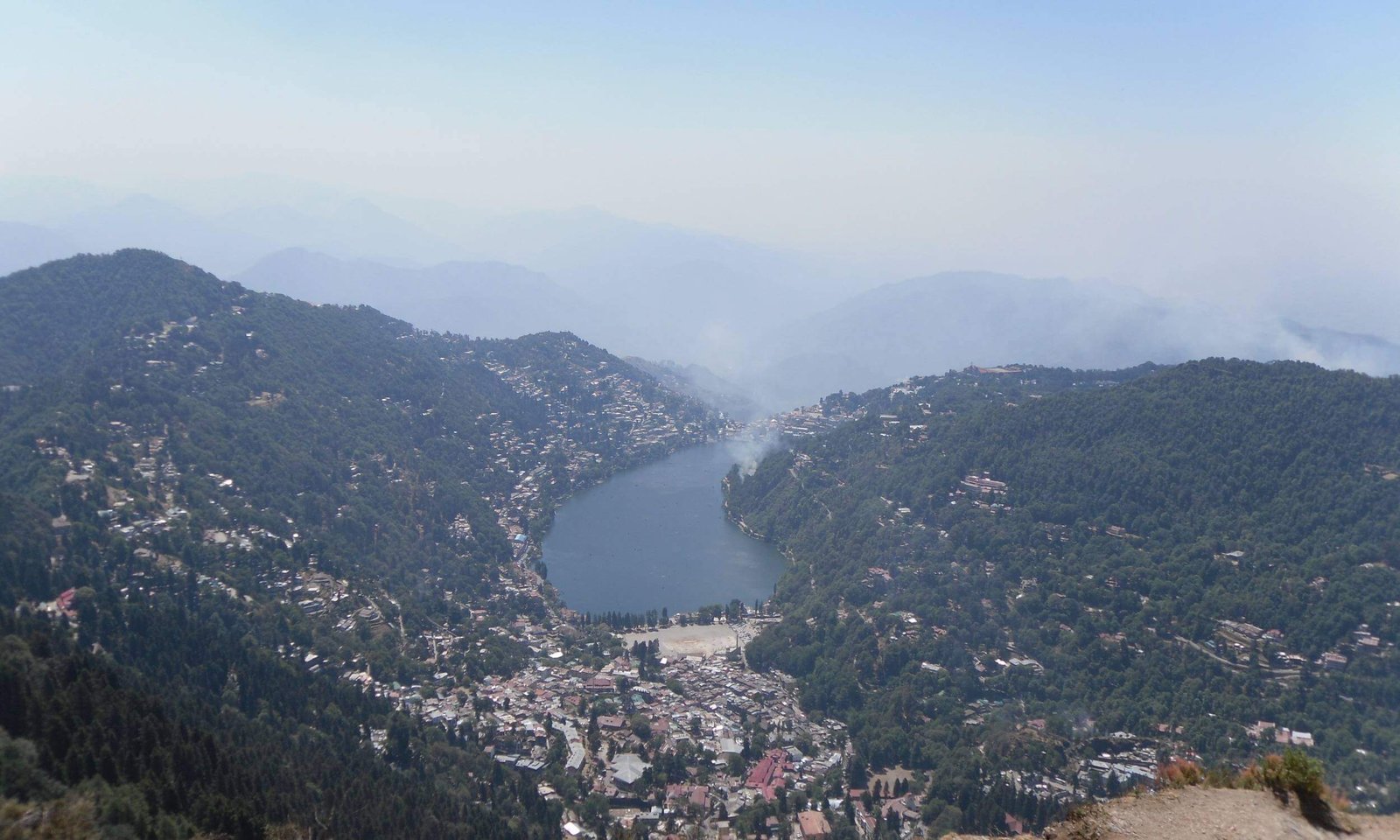 Naina peak is one of the most popular points of tourist interest in Nainital. The picturesque view of the snow-capped peaks of the Himalayas and the lovely lakes make it a place worth visiting. It is also a great place for adventure seekers as there are many trekking and hiking trails in the area.
Naina Peak is situated at a height of 2,615 metres above sea-level. The distance between the city and the peak is about 9.4 kilometres, of which you have to trek around six kilometres. The trail, a mix of uphill and steep climb, goes through dense forests of pine, oak and cypress trees where you will also find blooming red rhododendrons in spring.
What should you do at Naina Peak?
Hiking
Strolling through the forests
Photography
Visit nearby places like Eco Cave Gardens and Mall Road
Timings: 8 AM to 5:30 PM
Tiffin Top
The Tiffin Top is located at an elevation of 2,292 metres and offers stunning views of the Nainital valley and the surrounding mountains. It is a popular spot for trekkers and nature lovers. The trail to the Tiffin Top starts from Mall Road in Nainital and takes about 2 hours to reach the top.
It was previously known as Dorothy's seat, named after the wife of a British Army Officer, Col J.P. Kellet. He built a stone bench on the top of Ayarpatta hills in the memory of his wife, Dorothy Kellet, who was killed in a plane crash while going to meet her children. The place was renamed Tiffin Top as the locals started having picnics here coming with tiffin and lunch boxes. It is also an amazing viewpoint to watch the sunrise and sunset.
What should you do at Tiffin Top?
Trekking
Photography
Picnic
Sightseeing
Horse Riding
Rock Climbing
Watching sunset
Timings: 8 AM to 5:30 PM
Snow View Point
One of the popular visiting places in Nainital is the Snow View Point, from where you can watch the breathtaking views of snow-covered Trishul Peak, Nanda Kot Peak and the famous Nanda Devi Peak. You can also have closer views of these peaks by the huge pair of binoculars, installed at the viewpoint.
Snow View Point is located at a height of 2,270 metres and is considered the gateway of the mountains of the Himalayas. Besides offering majestic views of the snow-clad peaks, it also offers a bird's eye view of Nainital City and the famous Naini Lake.
What should you do at Snow View Point?
Visit Gadhan Kunkyop Ling Gompa, a Tibetan Monastery
Try shooting
Ropeway Ride
Hiking
Photography
Fun Rides at Amusement Park
Eating snacks
Timings: 10:30 AM to 5 PM
The Mall Road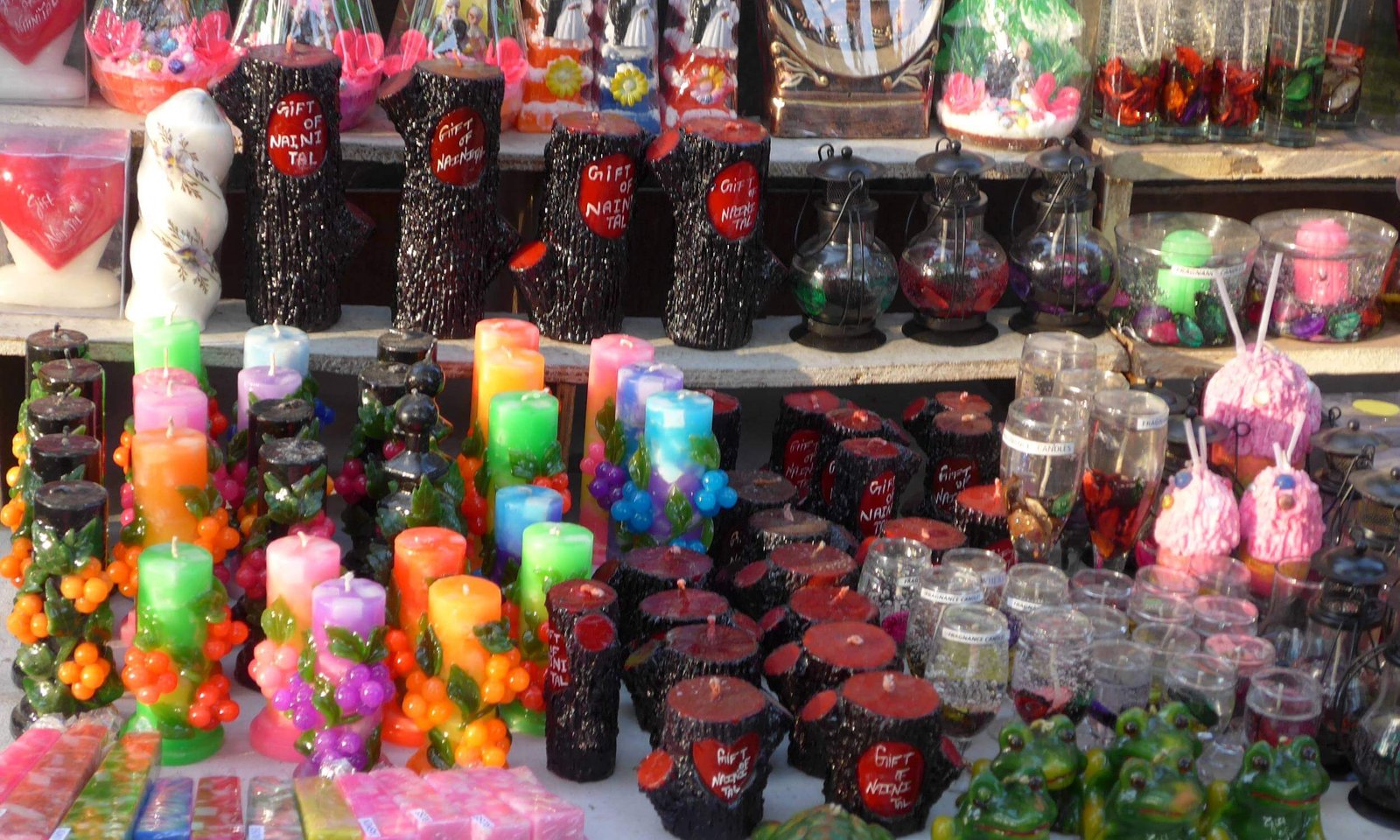 Mall Road is the main shopping street in Nainital and is a popular sightseeing destination. The street is lined with shops and restaurants, and there is something for everyone here. From souvenirs to clothes to delicious food, you can find it all on Mall Road.
One of the main Nainital tourist places, the Mall Road is a traffic-free area where locals and tourists can walk freely without watching out for vehicles. The road stretches about one and a half kilometres and connects the two parts of Naini Lake: Mallital and Tallital. It is one of the best places in Nainital for having momos and other Kumaoni food. There are numerous shops in Mall Road selling woollens, candles and souvenirs, which you can take along with you as a memoir of your Nainital Trip.
What should you do in Mall Road?
Strolling
Shopping
Boat riding
Eating
Photography
Food Tour
Timings: Shops are open from 9 AM to 10 PM
Bhimtal Lake
Located in Nainital District, Bhimtal is the largest lake in Kumaon. One of the best places to see in Uttarakhand, as well as Nainital, Bhimtal is named after Bhima, one of the Pandavas from Mahabharata, who visited the place during their exile and built a Shiva Temple on its bank.
The surrounding establishment of the lake is also named after the lake. It is located at a height of 1,370 metres. There is a small island located in the middle of the lake, which houses a large aquarium full of an exotic collection of fish. Bhimtal Lake is also one of the best places to visit with family in Uttarakhand for having a picnic in the lap of nature and doing other activities like boating, fishing and camping.
What should you do in Bhimtal Lake?
Trekking through the forests
Paragliding
Cycling or Mountain Biking
Water ball experience
Horse Riding
Timings: 10 AM to 5 PM
Kainchi Dham Temple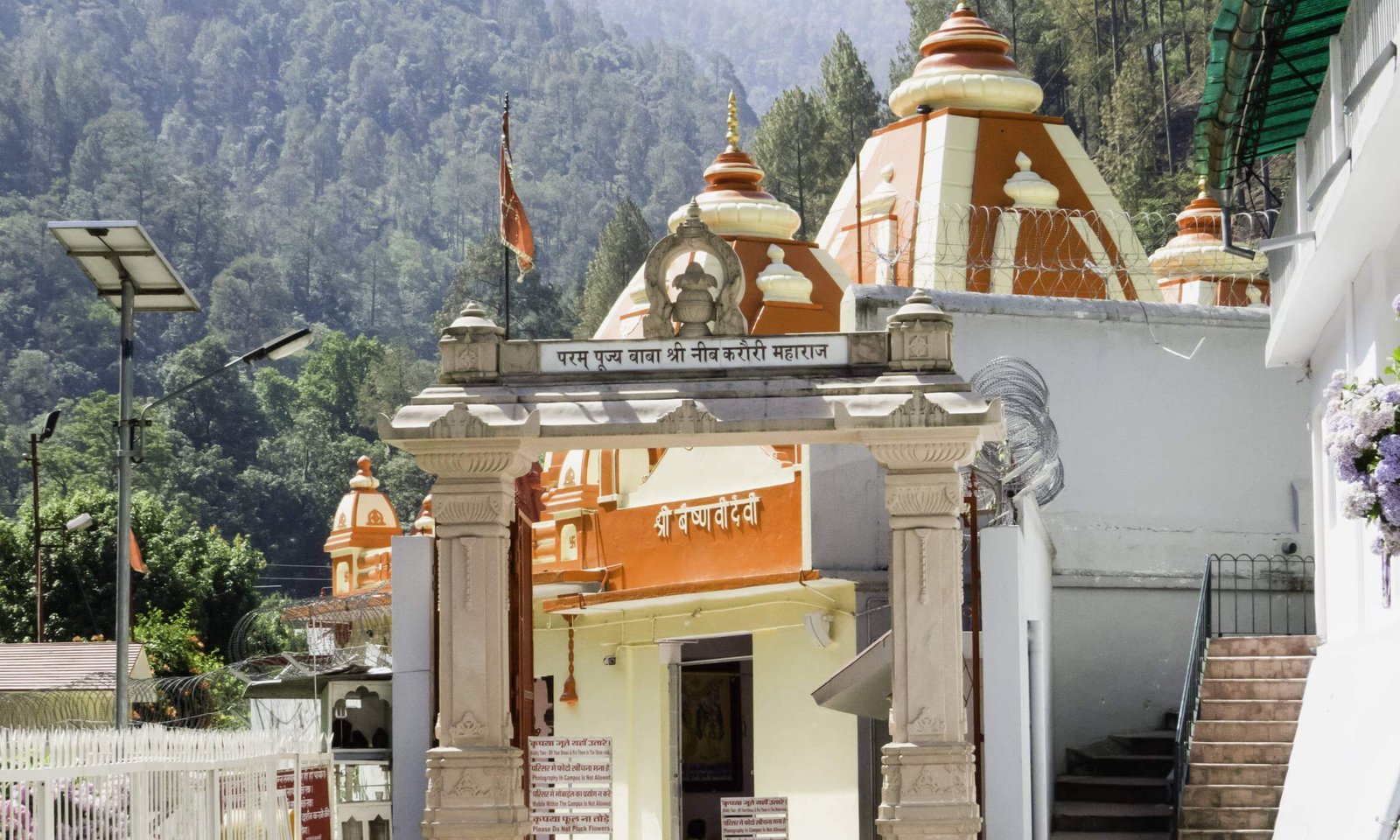 A world-famous ashram where the CEO of Facebook, Mark Zuckerberg came for spiritual experiences on the recommendation of Steve Jobs, the CEO of Apple, who visited the ashram in the '70s, Kainchi Dham is located at a height of 1,402 metres in Kainchi Village, Nainital District.
The ashram is named after the hills in the background, which look like scissors, crossing each other. It is also known as Neem Karoli Baba Ashram, who was believed to be an incarnation of Lord Hanuman and sacrificed his life for the well-being of his devotees. The first temple of the ashram was established in 1962. Every year, on June 15, a fair is arranged by the ashram and a grand feast is prepared for over one lakh devotees. Meditating in the lap of nature in a peaceful environment and seeking blessings from Neem Karoli Baba are the two best things to do here.
What should you do in Kainchi Dham?
Seek blessings
Meditating
Shopping at Bhowali local market
Visit Shyamkhet Tea garden
Timings: 6:30 AM to 6:30 PM
Sattal
One of the weekend destinations in Nainital for camping, stargazing and specifically, birdwatching, Sattal is an absolute delight. It is one of the largest freshwater lakes in India, precisely an interconnected network of seven lakes in the lower Himalayan region.
The group of seven freshwater lakes are Garud Tal, Purna Tal, Naldamyanti Tal, Ram Tal, Sita Tal, Khurdariya Tal and Lakshman Tal, known as Sattal (seven lakes) altogether. These pristine lakes are home to a rich collection of Himalayan birds, making them a paradise for ornithologists coming across the world. It also holds a variety of fish and butterflies. There is also a butterfly museum to visit which houses more than 2,500 species of butterflies and more than 1,100 species of insects.
What should you do in Sattal?
Birdwatching
Camping
Stargazing
Kayaking
Night Swim
Watching sunrise
Timings: 24 Hours
Jim Corbett National Park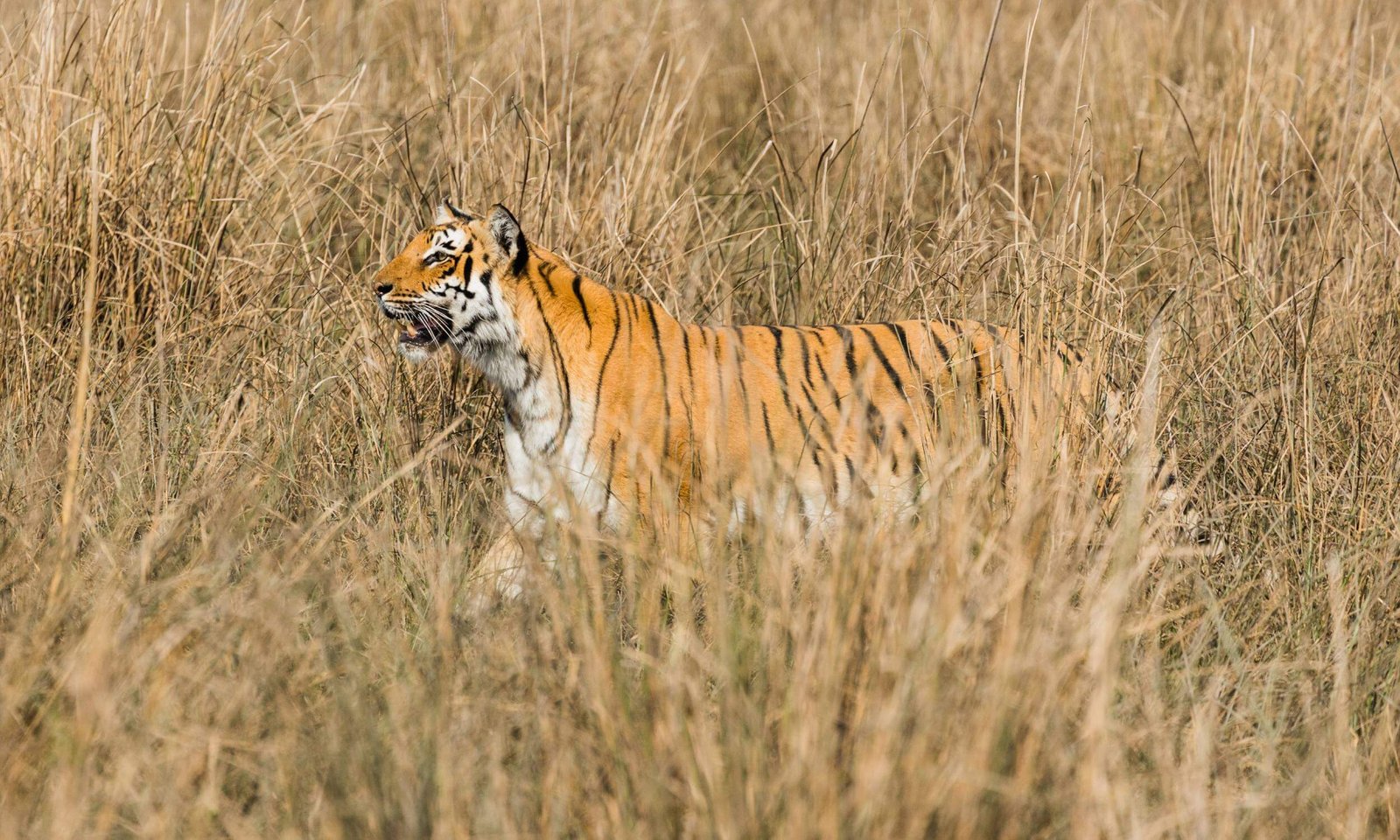 Established in 1936 with the name of Hailey National Park, Jim Corbett National Park is the oldest and an esteemed part of Project Tiger. It was renamed in 1956 after the renowned naturalist, hunter and author, Jim Corbett, who also played a major role in the establishment of this national park.
The top travel destination in Nainital, Jim Corbett National Park is a place where you will find breathtaking landscapes with beautiful animals as subjects. The rich tiger population of the park also makes it a popular destination among wildlife enthusiasts. A jungle safari in the Dhikala Zone to spot Royal Bengal Tigers, wild elephants and leopards in the months of summer, is one of the sought-after activities to experience if you are planning a trip to Nainital in the months of April to June.
What should you do in Jim Corbett National Park?
Jungle Safari
Birdwatching
River Rafting
Hiking
Fishing
Rock Climbing
Seek blessings at Garjia Temple
Morning Jeep Safari Timing: 6:30 AM to 10 AM
Evening Jeep Safari Timing: 1:20 PM to 5:30 PM
We have made this Nainital Travel Guide with these above-mentioned must-see places and some important information about them. Apart from these places, there are also other tourist attractions in Nainital. If you would like to go for a trip to these places, you can contact us for various kinds of Nainital Tourism Packages. You will get these packages at a budget-friendly price with utmost customization as per your need.
Get upto 30% early bird discount on Uttarakhand Tour Packages. For booking Call or Whatsapp on +91-8802149265 / +91-7668130655
Like & follow us on our following official social media channels
Facebook | Twitter | Linkedin | Instagram | Youtube
Also Check Out: Popular India Tours | Tour Packages | International Tour Packages
Other Popular Trending Holiday Destinations in India – Kashmir Tour | Himachal Tour | Uttarakhand Tour | Rajasthan Tour | Gujarat Tour | Sikkim Tour | Kerala Tour | Andaman Tour | Madhya Pradesh Tour
International Trending Holiday Destinations – Nepal Tours | Bhutan Tours | Singapore Tour | Thailand Tours | Sri Lanka Tours | Maldives Tours | Dubai Tours | Indonesia Tours
Tour Packages by Interest – Adventure Packages | Wildlife Packages | Pilgrimage Packages | Heritage Packages | Hill Station Packages | Weekend Packages | Honeymoon Packages | Beach Packages | Chardham Packages | Trekking Packages
Other Uttarakhand Tourism Related Travel Guide Blogs
Other Informative Travel Guide Blogs to Read
Other Informative Wildlife Travel Guide Blogs to Read