Leave the plains, take some enchanting trails in the heart of thrilling and serene wilderness. The calls of the Wild creatures, the adventurous tiger sightings, beautiful birds and butterflies and many more species will put your senses in order. Right outside your city, there is a whole new world of enchanting woods yet to be explored by you. Summers are gone but don't worry Winters are still there for planning these kinds of trips to revive the thrill and adventures in your life which might be a piece of boredom due to the chaos of city life. India has numerous beautiful and amazing National Parks and Wildlife Sanctuaries for the most memorable and delightful wildlife vacation.
Here is a list of Top 10 sights for thrilling Wildlife Safaris:
Ranthambore National Park, Rajasthan
Corbett National Park, Uttarakhand
Bandhavgarh National Park, Madhya Pradesh
Panna National Park, Madhya Pradesh
Kanha National Park, Madhya Pradesh
Pench National Park, Madhya Pradesh
Kaziranga National Park, Assam
Keoladeo National Park, Rajasthan
Bandipur National Park, Karnataka
Gir National Park, Gujarat
Ranthambore National Park, Rajasthan
Ranthambore National Park is one of the most visited Wildlife National Parks in the country. One of the top reasons to visit here is its large Tiger population. Tourists from all over the world come here for adventurous Tiger Jeep Safari. Ranthambore got its name from a historical fort named Ranthambore Fort which is located inside the park. The combination of rolling hills, lakes, rivulets, crags, meadows makes this place a wonderful paradise for nature lovers. Inside the park you will also witness, Indian wolf, chital, sambhar deer, blue bull, sloth bear, leopard, jackal apart from Tigers. Come here and revel in the charms of blissful nature and ceaseless thrilling adventures.
Corbett National Park, Uttarakhand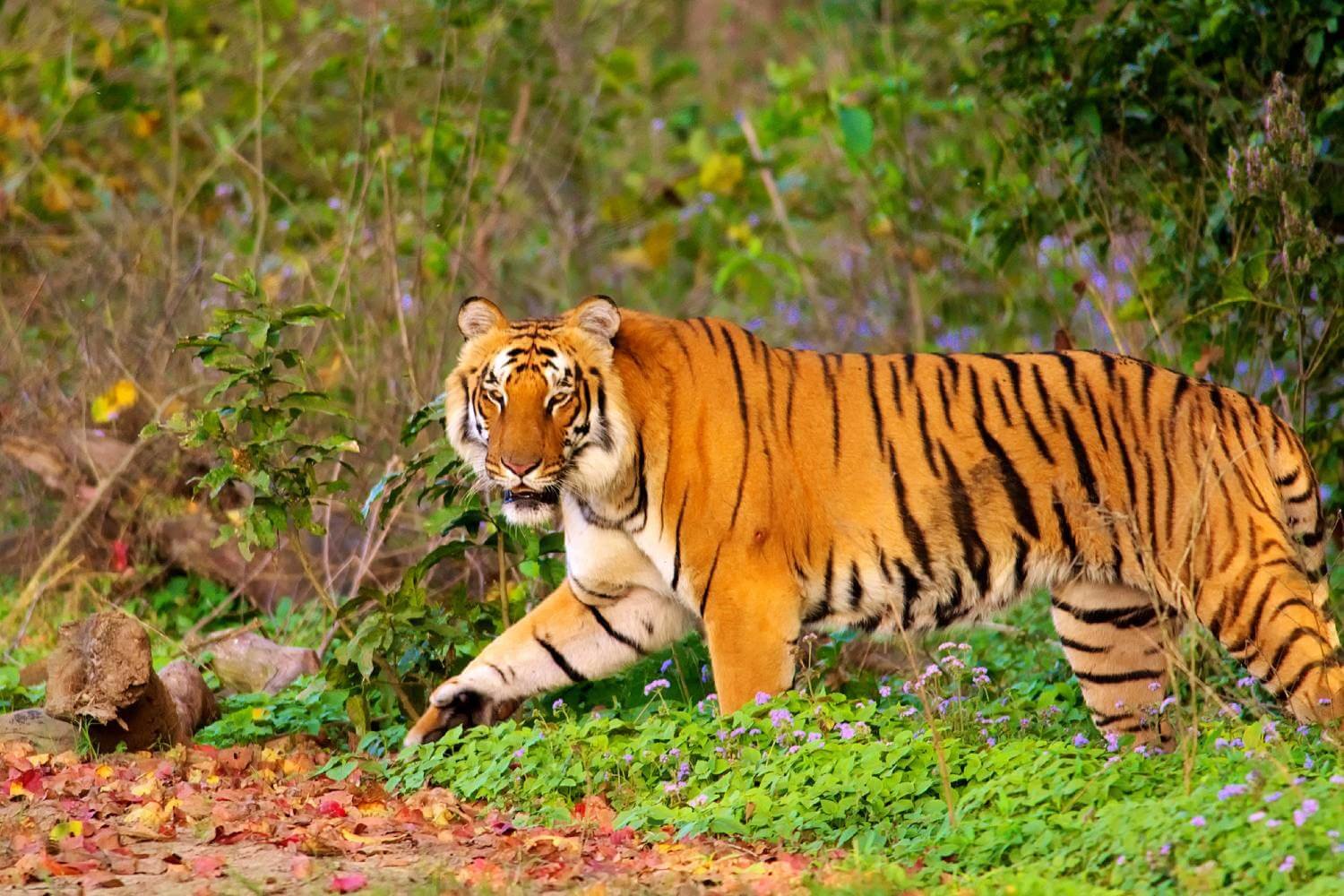 If you are planning a holiday for wildlife adventures in India then you must visit Corbett National Park. The Park is named after James Edward Jim Corbett, a hunter who turned into a Conservationist. It's because of him today we can enjoy thrilling Tiger Safaris as he convinced the government to create a reserve for Royal Bengal Tigers. It's one of the oldest National Parks in India. Rivers, marshy areas, grasslands, hills and lakes teeming with rich flora and fauna; this park is a greatest natural treasure of Mankind. The Park also resounds in the soothing calls of is a home to 580 species of birds. What are you waiting for? Embrace the heart of the wild in the awesome Jim Corbett national Park.
Bandhavgarh National Park, Madhya Pradesh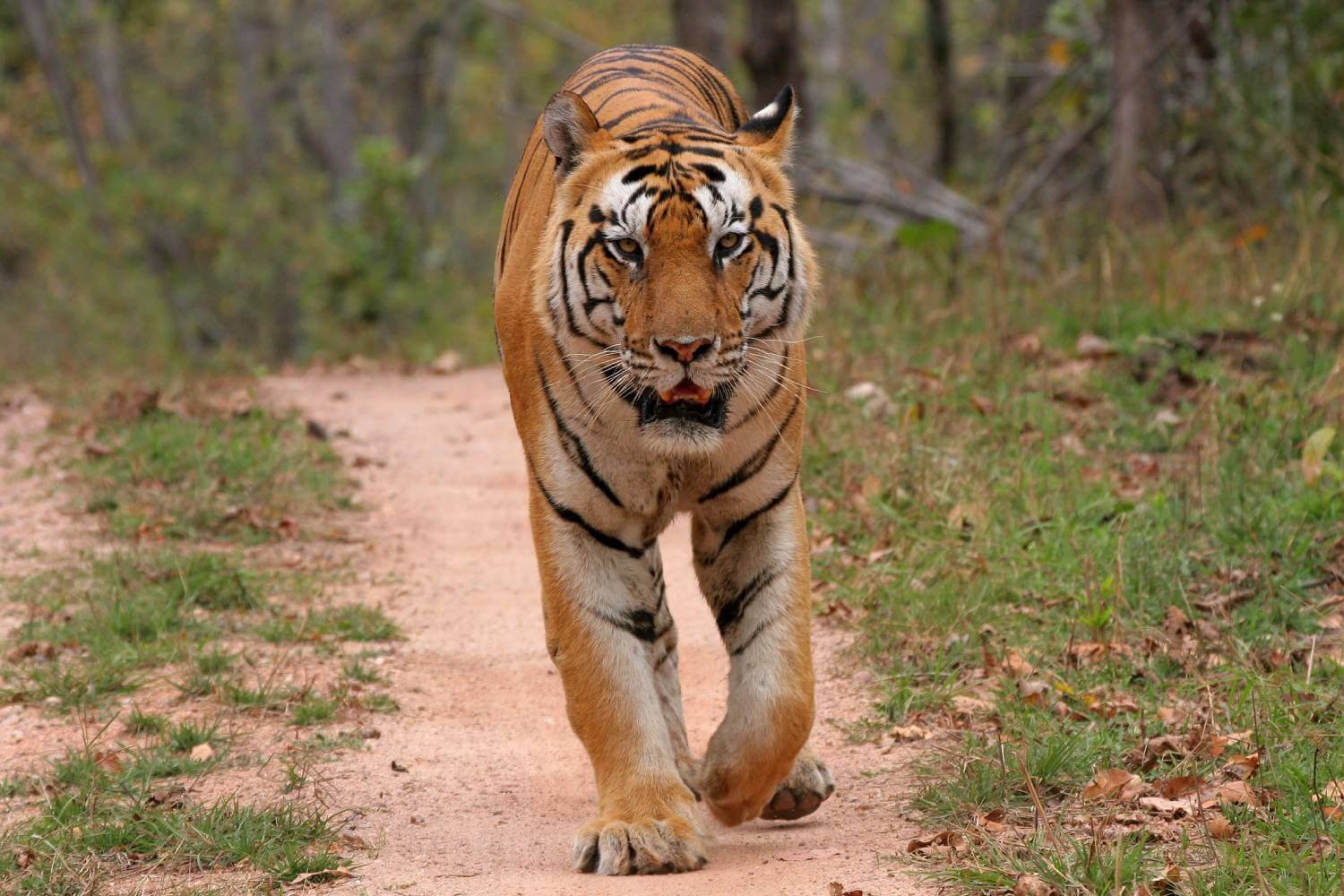 Bandhavgarh National Park is a place where the first white Tiger was found and since then this amazing piece of wilderness has been luring the attention of wildlife enthusiasts for thrilling adventurous holidays. Dotted over the Vindhya Mountain range Bandhavgarh offers stunning views of hills, valleys, marshes, stunning meadows, rivers, which is teeming with vast number of Tiger population, 34 species of mammals, 70 species of butterflies and 260 awesome species of birds to satiate your wildlife exploration quest. It has already won the heart of every nature lover with its serene and soul pleasing surroundings. Elephant shows organized in the Magdi zone will also make your day at Bandhavgarh. If you want to enjoy the best of Tiger Tourism then Tala zone is the best zone for Tiger sightings. You will also delight your eyes with the historical charm of Bandhavgarh Fort and man-made caves which are more than 2000 years old.  Bandhavgarh National Park is indeed one of the best national parks that you must visit in India during winters.
Panna National Park, Madhya Pradesh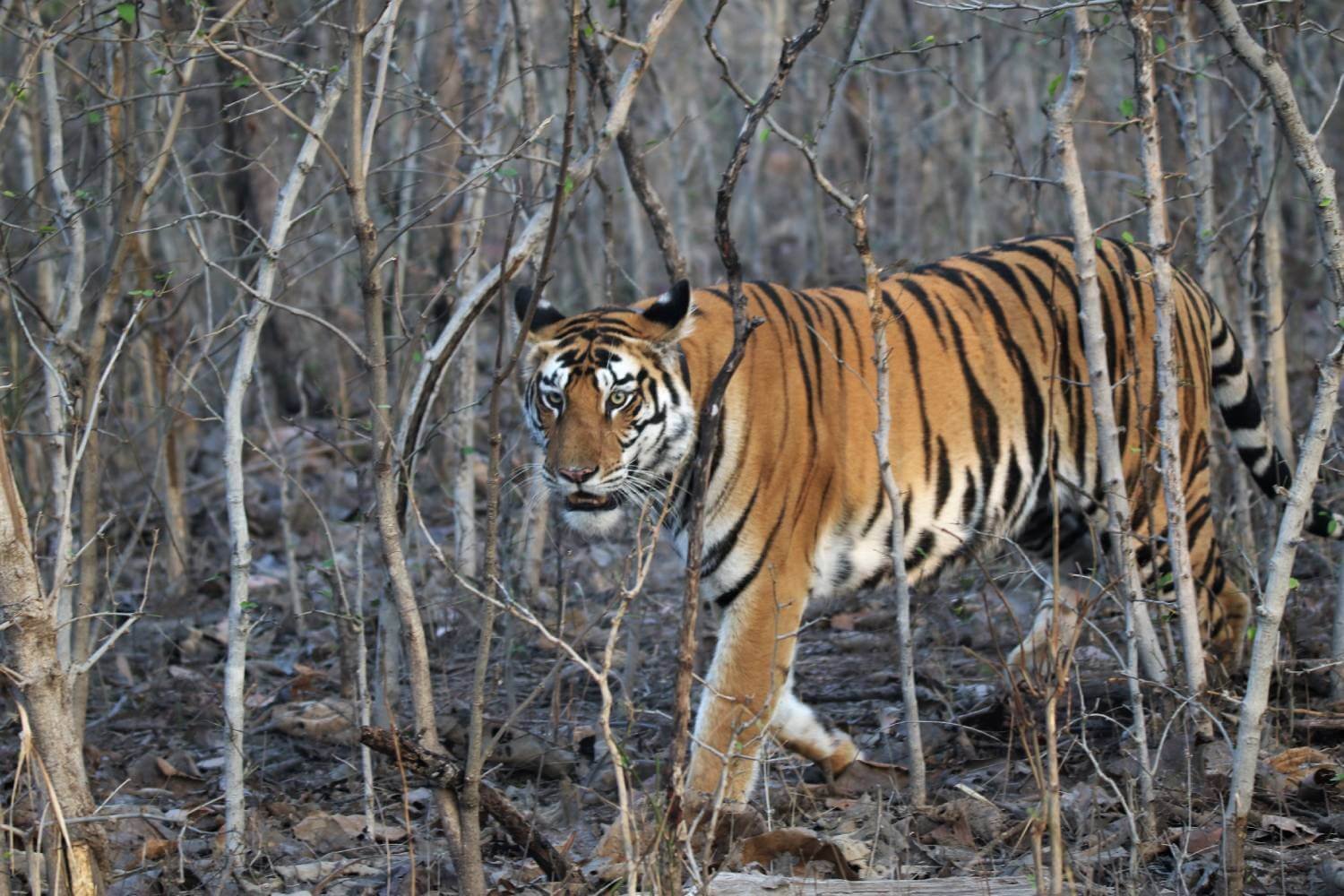 Panna National Park is a complete package of adventure and picturesque vistas. It has the best of both – Rich wildlife for wildlife enthusiasts and blissful landscapes for nature lovers. Beautiful plateaus and gorges, cascading waterfalls, archaeological monuments, scenic dry deciduous forests is a perfect escape to fine tune your tired soul. The most interesting fact is that Panna National Park got the award of excellence in 2007 for amazing maintenance. In its dry deciduous forest, you will definitely behold Four-Horned Antelope, Royal Bengal Tiger, Gharial, Indian Fox, Chousingha, Indian wolf, Leopard etc. Also behold stone paintings that date back to the Neolithic era. Thrilling Tiger Safari is the main attraction of Panna Tiger Reserve which is a wonderful chance to explore amazing gorges and rich floral and faunal wealth of this park. During winters the weather is very pleasant for Tiger sightings and exploring the soothing views where the harsh sun will not be able to take your peace. It offers the best wildlife winter tourism in India.
Kanha National Park, Madhya Pradesh
The beauty of Kanha National Park is beyond your imagination. It is so beautiful that English Author Rudyard Kipling used Kanha National Park as his background setting for his novel 'Jungle Book'. If you are planning an amazing winter trip to any National Park then Kanha National Park comes on the top 10 list of National Parks in India. It houses the Swamp Deer (Barahsingha), one of the endangered species of deers apart from the Majestic Royal Bengal Tigers. A thrilling Jungle Safari through the park would take you amidst the unspoilt pristine nature like Sunset point, Bamini Dadar etc. The most interesting fact about this park is that an award-winning National Geographic film "Land of the Tigers" was shot in none other than our Kanha National Park.  During peak summer the park remains closed so if you're planning to visit here with family, this park is perfect for Winter wildlife holidays. The bliss of winters will give you the chance to see sweet migratory birds.
Pench National Park, Madhya Pradesh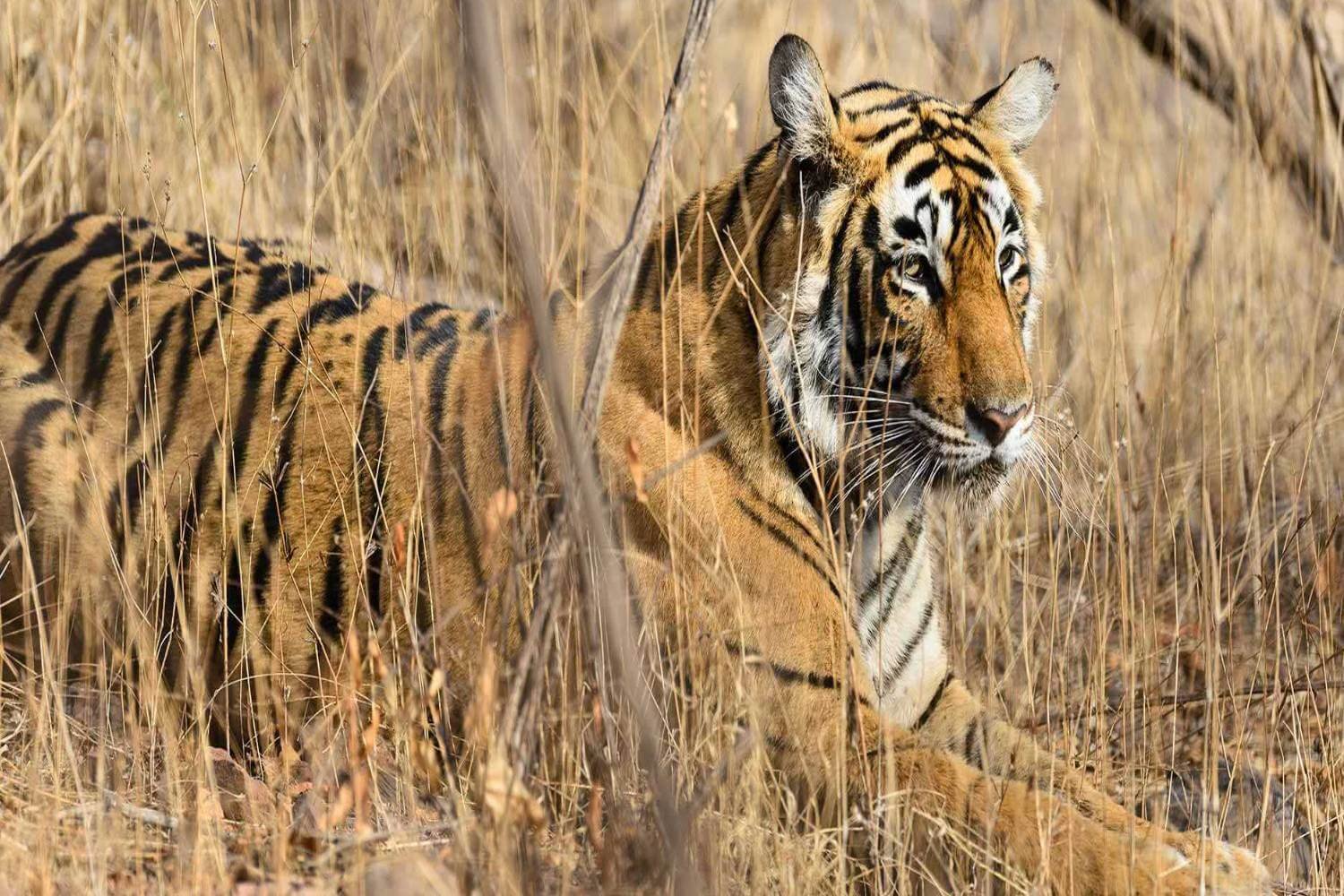 The most serene and soothing Pench river flows through the most gorgeous Pench National Park. This scene is quite breathtaking to capture in your lens. The wild calls of Royal Bengal Tiger from Jeep, the wild gaze of Indian leopard, sloth-bear and four horned antelope and many more scenic creatures. Stay for a while and look around you will behold and listen to the sweet calls of lesser whistling teal, red-vented bulbul, crimson-breasted barbet, munia, waterfowl, Indian roller etc. The hills, valleys, precipitous slopes, the simple village life around Pench National Park and aquatic fauna will delight every solace seeker and wildlife lover. It's a perfect haunt for photographers too for its surreal landscape pictures. So, don't wait till summer when you can plan your winter vacation delightfully in Pench National Park.
Kaziranga National Park, Assam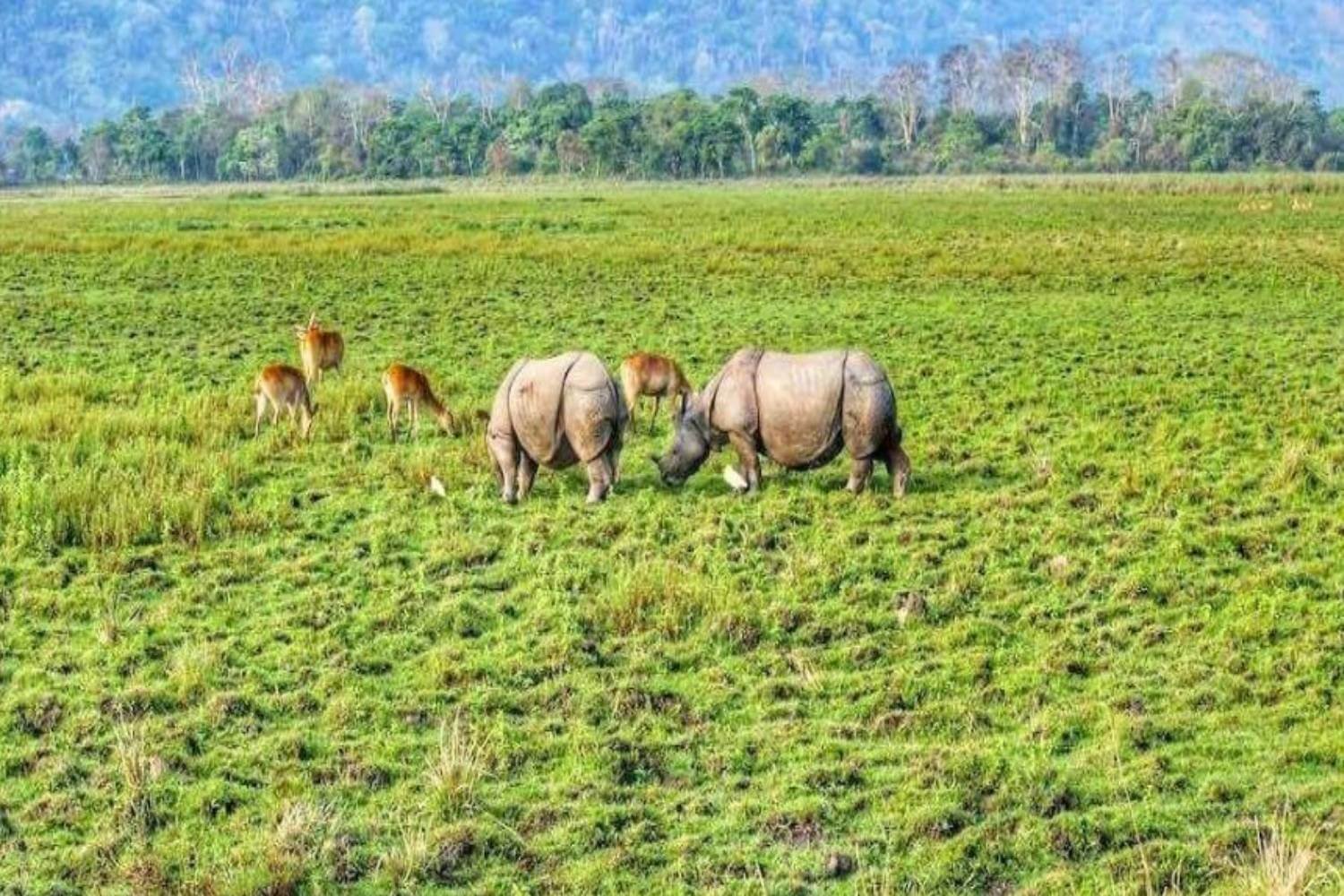 One of the most Incredible National Parks in India is not only popular for Tiger sightings but also for One- horned Rhinoceros. It is one of the most visited Wildlife destinations to visit in winters. In fact, this park is a UNESCO World Heritage Site. With its amazing conservation techniques, Kaziranga National Park today boasts 2/3rd of the Rhino Population in the world. Elephant Grasslands, marshland, ponds, lakes, river shores and dense tropical moist broadleaf forests adorn the landscape of Kaziranga National Park which captivates wildlife lovers and nature lovers from all across the globe. Tiger, Leopard, Indian Elephant, Sloth Bear, Wild water buffalo, swamp deer and Kumbhi, Indian gooseberry, the cotton trees are the most prominent faunal and floral wealth of this park. For an amazing winter vacation, you must explore the rich wildlife of Kaziranga National Park.
Keoladeo National Park, Rajasthan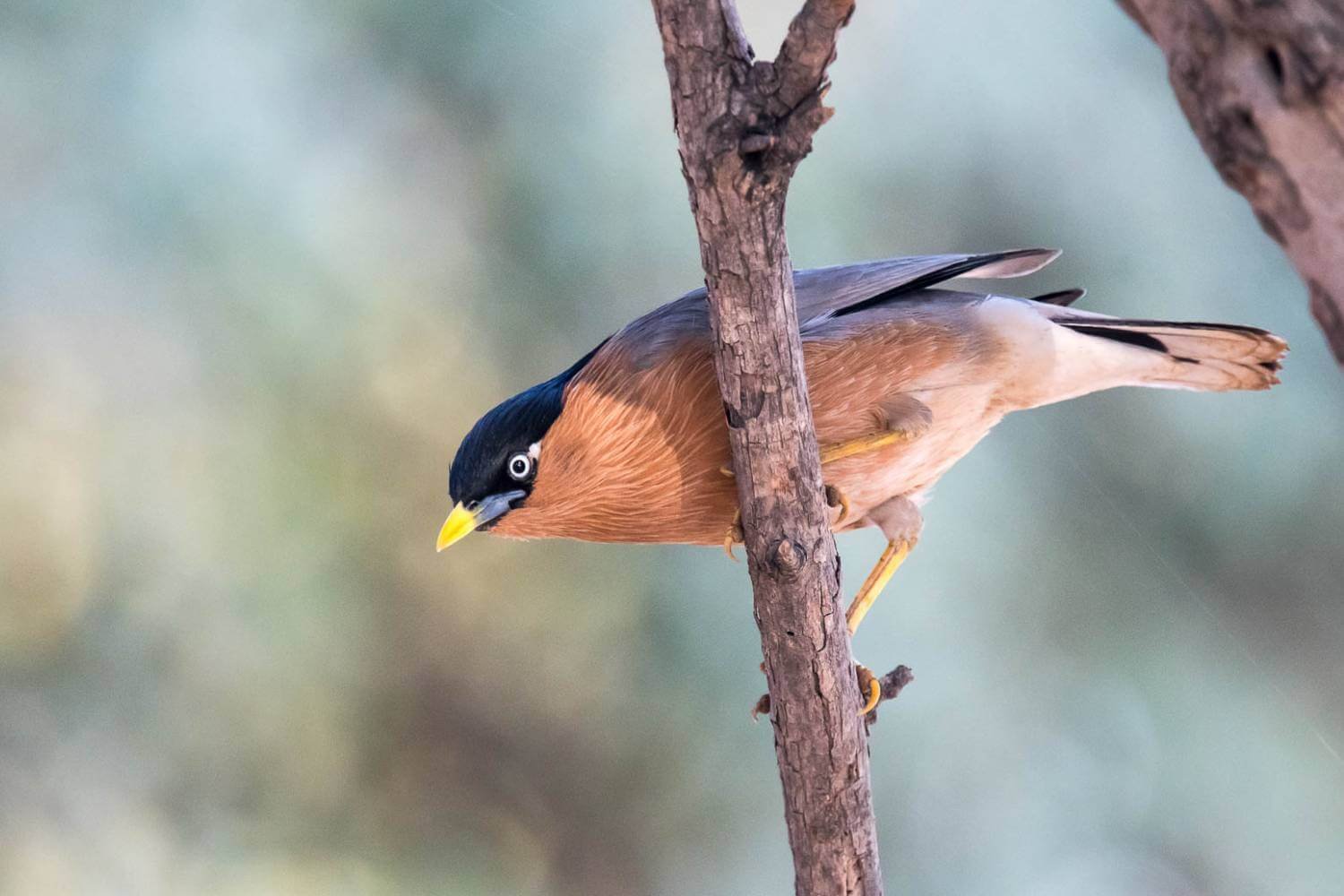 Talk to the travelers blessed with beautiful features from Afghanistan, China and Siberia, Turkmenistan and God know what more places. Yes, Keoladeo National Park is one of the best National Parks to visit if you are a bird watcher and solace seeker. Being the best breeding and feeding ground for birds, this serene landscape is an ideal retreat to seduce your ears and delight your heart, overpower your senses and soothe your eyes with the colorful birds that come from various countries. It was earlier known as Bharatpur Bird Sanctuary. You will be spellbound to know that it is a breeding center of a rare type of Siberian crane. Moreover, you will also witness birds like Eagles, Hawks, Shanks, Stints, Wagtails, Warblers, Coot Snipes, Red Crested Pochard, Flamingo, Rosy Pelican etc. Only two eyes and thousands of birds. It would be delightfully overwhelming. It is one of the most serene national parks in India.
Bandipur National Park, Karnataka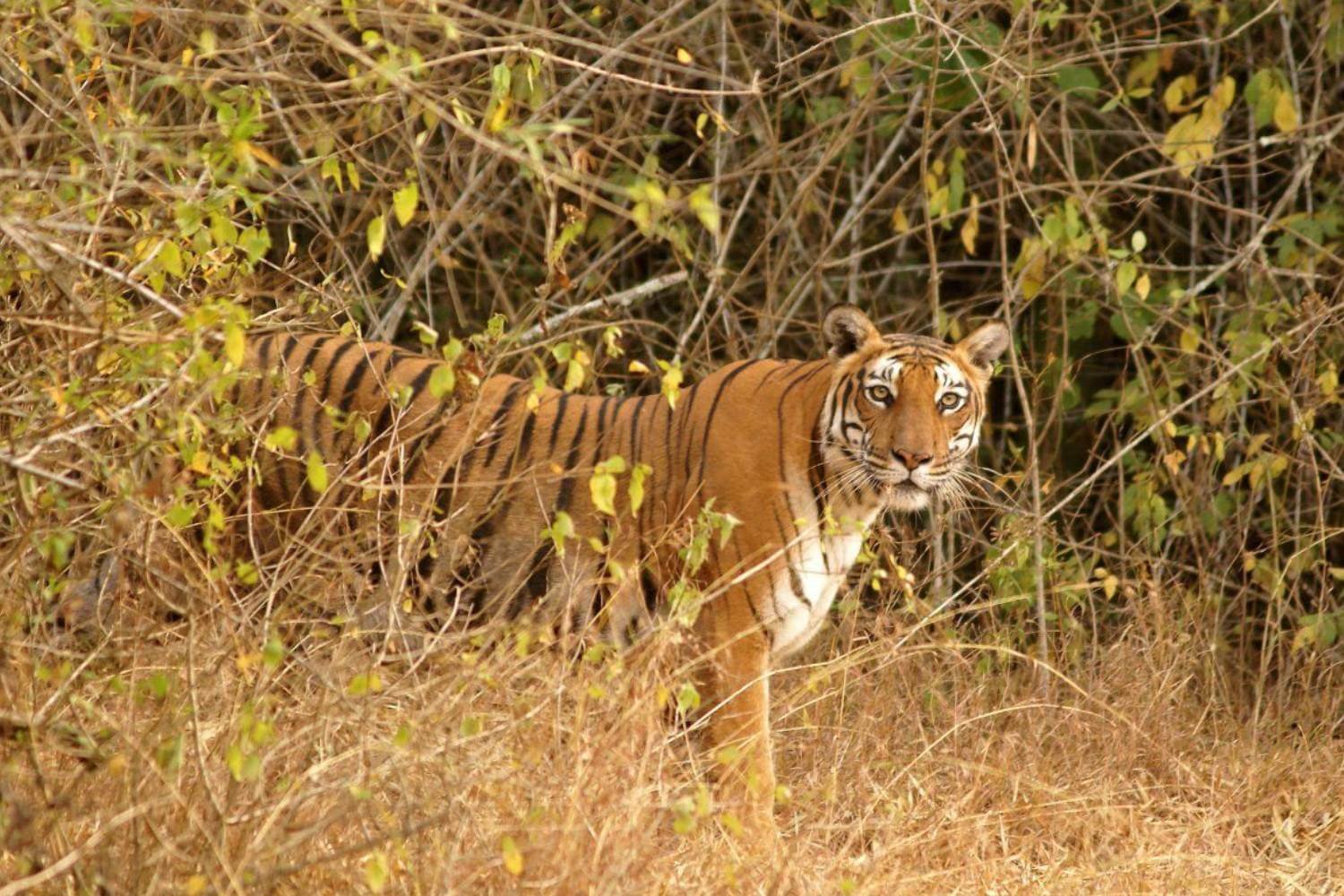 Bandipur National Park resembles the garden of Eden. No doubt if you are planning your winter vacation then this park is surely one of the best National parks to visit in Winter with family. It is decked with Karnataka's Rajiv Gandhi National Park in Northwest, Tamil Nadu's Mudumalai Wildlife Sanctuary in South, and Kerala's Wayanad Wildlife Sanctuary in Southwest. Wherever you look you will only behold serene wilderness teeming with rich flora and fauna. It is obviously an ideal escape as the surroundings of the park also contains many other Wildlife Sanctuaries. So, if one wildlife Sanctuary is not enough for you, you can visit Rajiv Gandhi, Mudumalai and Kerala Wayanad Wildlife Sanctuaries for an amazing wildlife vacation in India. Bandipur Wildlife Sanctuary is a home to many endangered species like Asiatic Wild Elephant, Muggers, Indian Rock pythons, rare flying lizards etc. Rosewood, sandalwood, Indian-laurel, Indian Kino tree, giant clumping bamboo are some of the most prominent floral species that would gaze at you with a smile. The pleasant weather and breathtaking beauty of Western Ghats is one another reason why you must visit Bandipur National Park in winter.
Gir National Park, Gujarat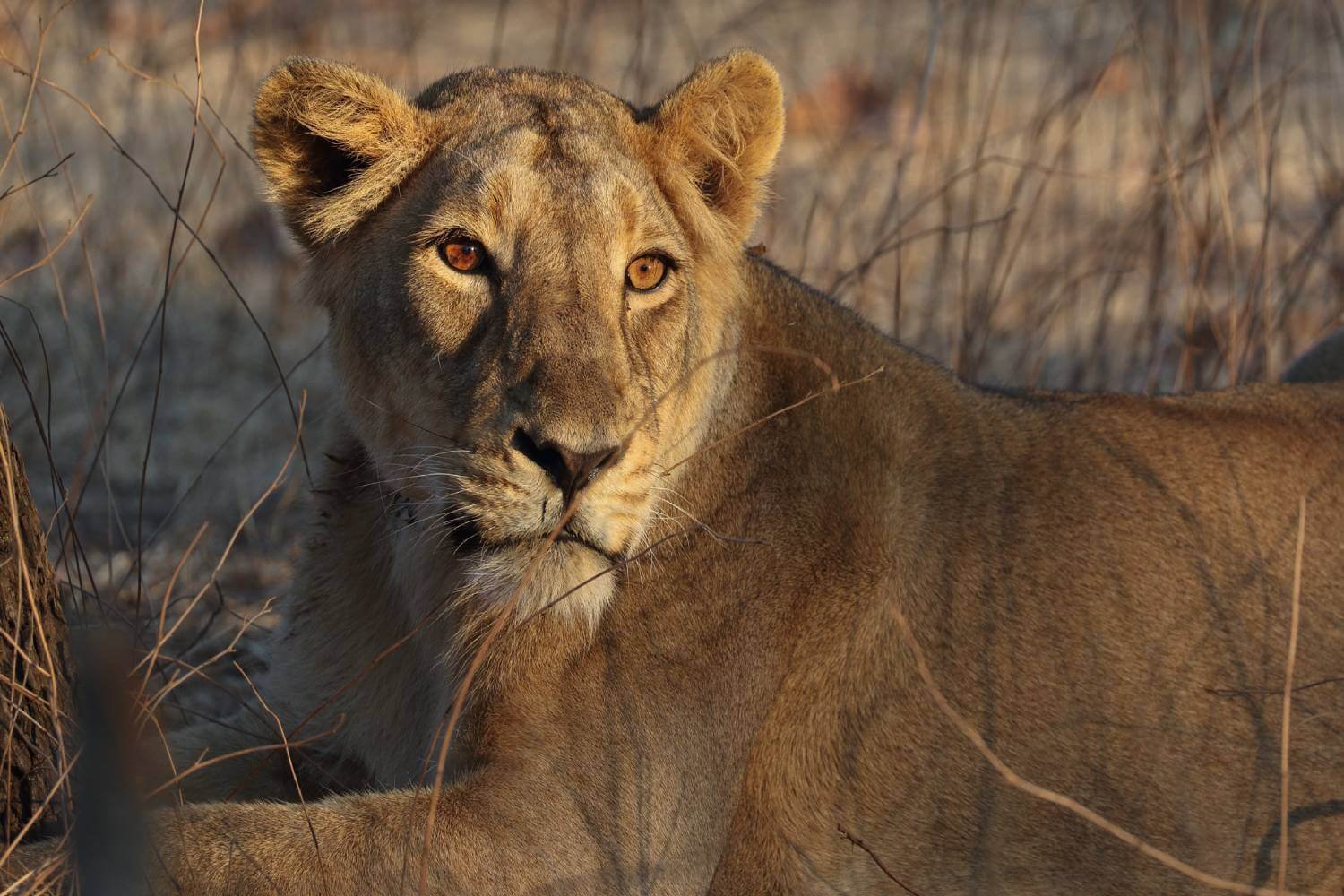 Besides the jungles of Africa, Gir National Park is the only habitat of Asiatic Lions.  The nawabs of Junagadh contributed to the conservation of Asiatic Lions when the population of Lions were completely depleting in other parts of Asia. Apart from Lions, the Marsh crocodiles,40 species of reptiles, 200 species of Avifauna, sambar deer, chousingha etc. behold nature with you with harmony. The isolated hills, plateaus, rugged ridges and soothing valleys are the gorgeous landscapes that will surely take your breath away. The Park invites everyone, birdwatchers, nature lovers, travelers, wildlife enthusiasts. It has everything that can make your winter wildlife vacation in India the most memorable one.
We are sure that these amazing National Parks and Wildlife Sanctuaries will enchant you forever if you are looking for an amazing escape to the serene folds of nature in Winters. You will feel the thrill and ecstasy over your heads. After all, "There is something infinitely healing in the repeated refrains of nature—the assurance that dawn comes after night, and spring after winter. "The thrill of Wildlife and pleasant vistas of nature in Winters will definitely change and rejuvenate any tired spirit.
Get upto 30℅ of early discount on all our India tour packages. Reach us for more details / bookings – +91-8802149265
Frequently Asked Questions(FAQ)
Q. What are the best National Parks to visit in Winters with family and Friends?
Jim Corbett National Park
Bandhavgarh National Park
Kanha National Park
Namdapha National Park
Ranthambore National Park
Gir National Park
Pench National Park
Panna National Park
Nanda Devi National Park
Q. What are the top Wildlife Sanctuaries for Leopard Sightings in India?
Jawai Leopard Reserve
Jhalana Leopard Safari Park
Kumbhalgarh Wildlife Sanctuary
Satpura National Park
Bandipur National Park
Kabini Wildlife Sanctuary
Q. What are the top Bird Sanctuaries to visit in India?
Chilka Lake Bird Sanctuary, Orissa
Mayani Bird Sanctuary, Maharashtra
Kutch Great Indian Bustard Sanctuary, Gujarat
Thattekad Bird Sanctuary, Kerala
Ranganathittu Bird Sanctuary, Karnataka
Pulicat Lake Bird Sanctuary, Andhra Pradesh
Chintamani Kar Bird Sanctuary, West Bengal
Jawaharlal Nehru Bustard Sanctuary Solapur, Maharashtra
Other Informative Blogs to Read