Tourists from all over the world flock to India's northeast states, which are known for their rolling hills, lush valleys, and bubbling rivers, as well as their fascinating aura. The states' cultural variety and heritage are also well-known. Tourists go to them for their hiking trails, parks where they may see wild creatures in their natural habitat, ancient temples, and snow-capped high peaks. If you're considering a trip to the land of the Seven Sisters during summer season as summer adds refreshing vibes in the nature. The solace and beauty of nature are the best vistas if you are considering summer for your Northeast India trip.
Here are 12 of the best spots to visit in Northeast India to enjoy a wonderful summer vacation.
Nathula Pass, Sikkim
Kaziranga National Park, Assam
Tsomgo Lake, Sikkim
Pelling, Sikkim
Gangtok, Sikkim
Majuli, Assam
Guwahati, Assam
Shilloi Lake, Nagaland
Mokokchung Nagaland
Khonoma Green Village
Dawki Meghalaya
Darjeeling West Bengal
Get upto 30℅ of early discount on our North East India Tour Packages. Reach us for more details / bookings – +91-7668130655.
Nathula Pass, Sikkim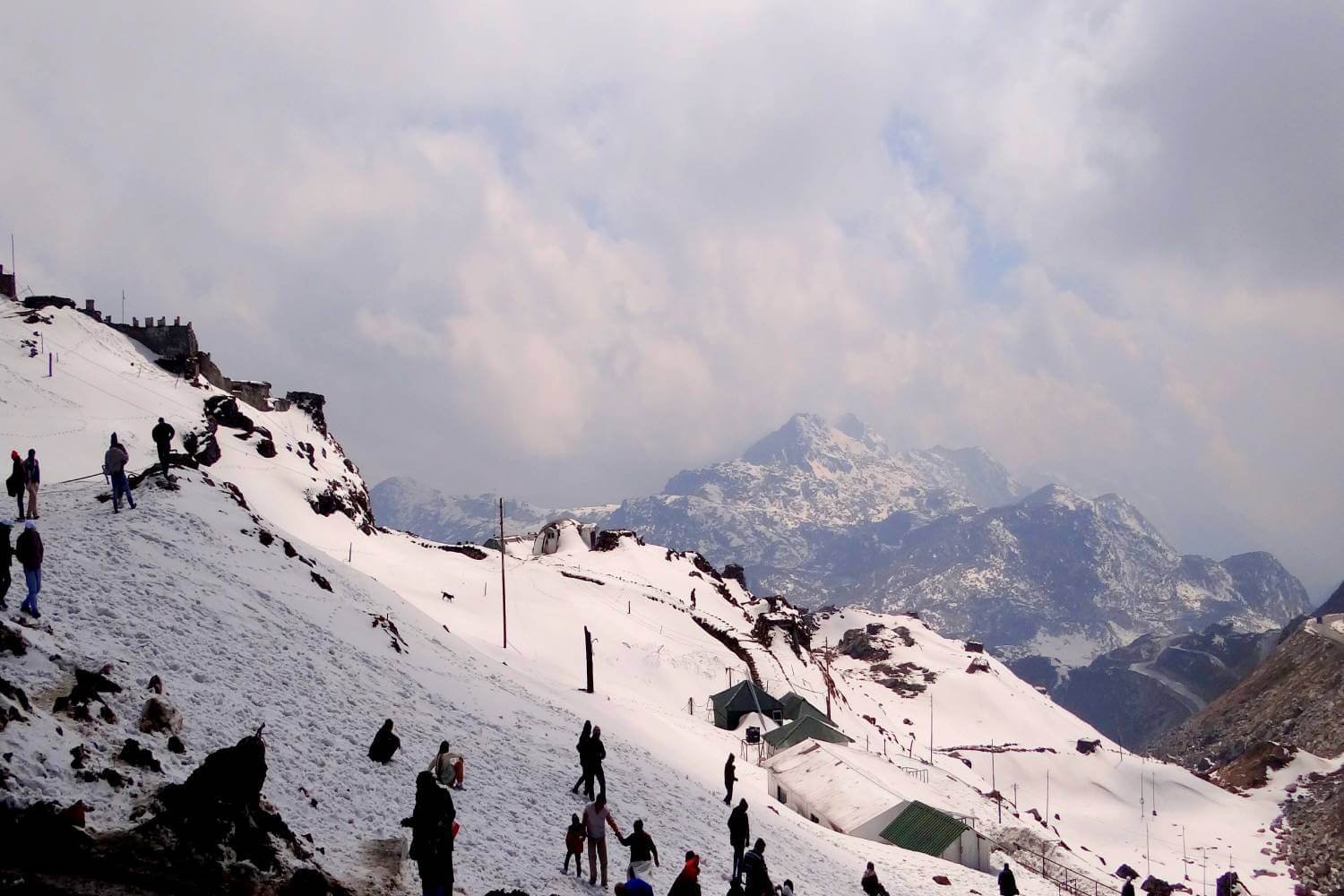 The 14,450-foot-high Nathula Pass, which was formerly part of the old Silk Road, is a famous tourist destination. Nathula Pass, located a few hours east of Gangtok, provides a pleasant respite from the rush and bustle of city life. The weather here is so awesome for enjoying summer holidays. In fact, it is one of the best summer holiday destinations in North East India. To admire the majesty of this hillside and catch a peek of the Chinese side of the border, hire a cab and drive down the road towards the pass, which is widely referred to as one of India's deadliest highways. This is one area where you will always see snow, no matter what time of year you visit.
Best Time to Visit: May to October
Kaziranga National Park, Assam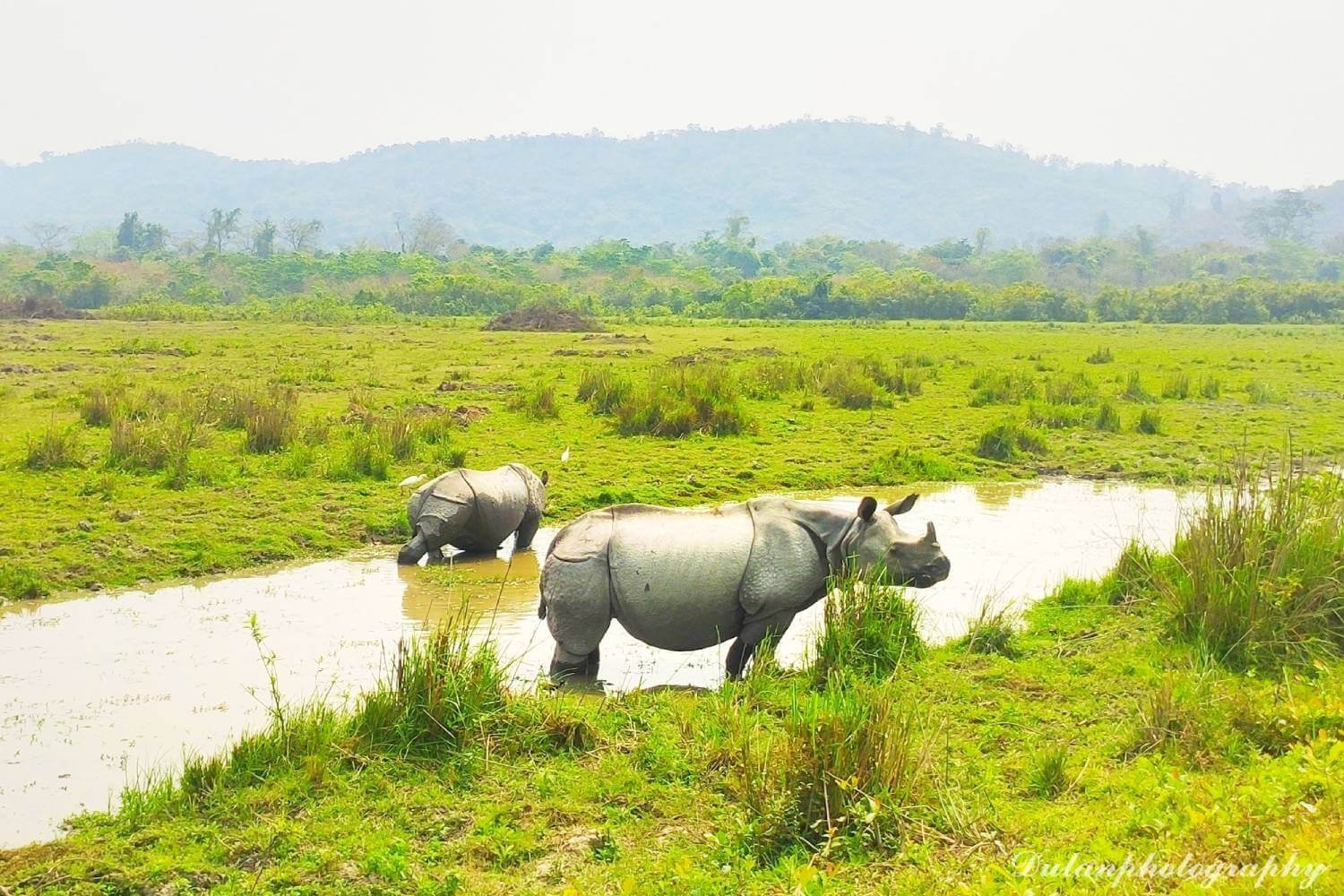 The greatest Indian rhinoceros' population may be found in Kaziranga National Park, a UNESCO World Heritage Site with deep forests, elephant-grass meadows, and swampy lagoons. With four predefined tourist circuits, the park is one of India's most well-known biodiversity hotspots. Each of these circuits has a distinct characteristic. Many other animals and birds use this 430-square-kilometer national park as a breeding place. It is one of the best places to explore in North East in summer as for wildlife sightseeing, you will witness elephants coming near water bodies.
Best Time to Visit: November to April
Tsomgo Lake, Sikkim
The Tsomgo Lake, also known as Changu Lake, offers an exquisite vista of craggy mountains. The lake, which is located at an elevation of 12,400 feet, has a changing appearance throughout the year. The lakefront is filled with flowers in full bloom in late April, yet it freezes solid in the winter. For Buddhist monks and faith healers in Sikkim, there are a lot of legends and myths associated with this lake. A yak ride is a memorable experience for tourists. The soothing weather of summer gives you an opportunity to behold the scenic blossoms, Brahminy Ducks, and animals like the red panda will be visually appealing. It is one of the best summer destinations in North east India.
Best Time to Visit: March to May, October to December
Pelling, Sikkim
Pelling is Northeast India's second most visited tourist destination. People come here to see the Khangchendzonga Peak, explore bicycling and trekking routes, have a closer look at the monasteries, or simply soak in the scenery. Pelling also has a variety of high-adrenaline activities. Birdwatching, fishing, soaking in hot stone springs, cultural presentations, traditional house tours, limbo storytelling sessions, and jungle walks are just a few of the activities available. Visiting here would be one of the best travel experiences in Northeast India.
Best Time to Visit: September to May
Gangtok, Sikkim
Gangtok is one of the best hill stations in North East India. Gangtok beckons nature lovers, trekking enthusiasts, and photographers with its mist-shrouded mountains and lush green valleys. A vacation here is good for the body, mind, and spirit. A tour around the hills surrounding Gangtok can provide you with a clear glimpse of the snow-capped Khangchendzonga Peak, even if you're not a mountaineering expert. Perhaps it will encourage you to take up mountaineering as a new interest.
Best Time to Visit: September to October and March to June
Majuli, Assam
Majuli is the world's largest river island and is commonly referred to as Assam's cultural center. It is one of the most popular travel destinations to visit in North East India. You can visit here during early summer in the months of March and April as most of the small islands submerge during monsoon. Floods due to heavy rainfall also makes this place quite unsafe during monsoon. The hot weather of late summer months will sometimes make you uncomfortable but evening time is ideal for sightseeing. The island is primarily populated by tribals who live a unique way of life. The island's beautiful flora and clear waters make it one of Northeast India's most popular tourist destinations. Majuli, which is only 20 kilometers from Jorhat, is also one of the most popular long weekend getaways in Northeast India.
Best Time to Visit: November to April
Guwahati, Assam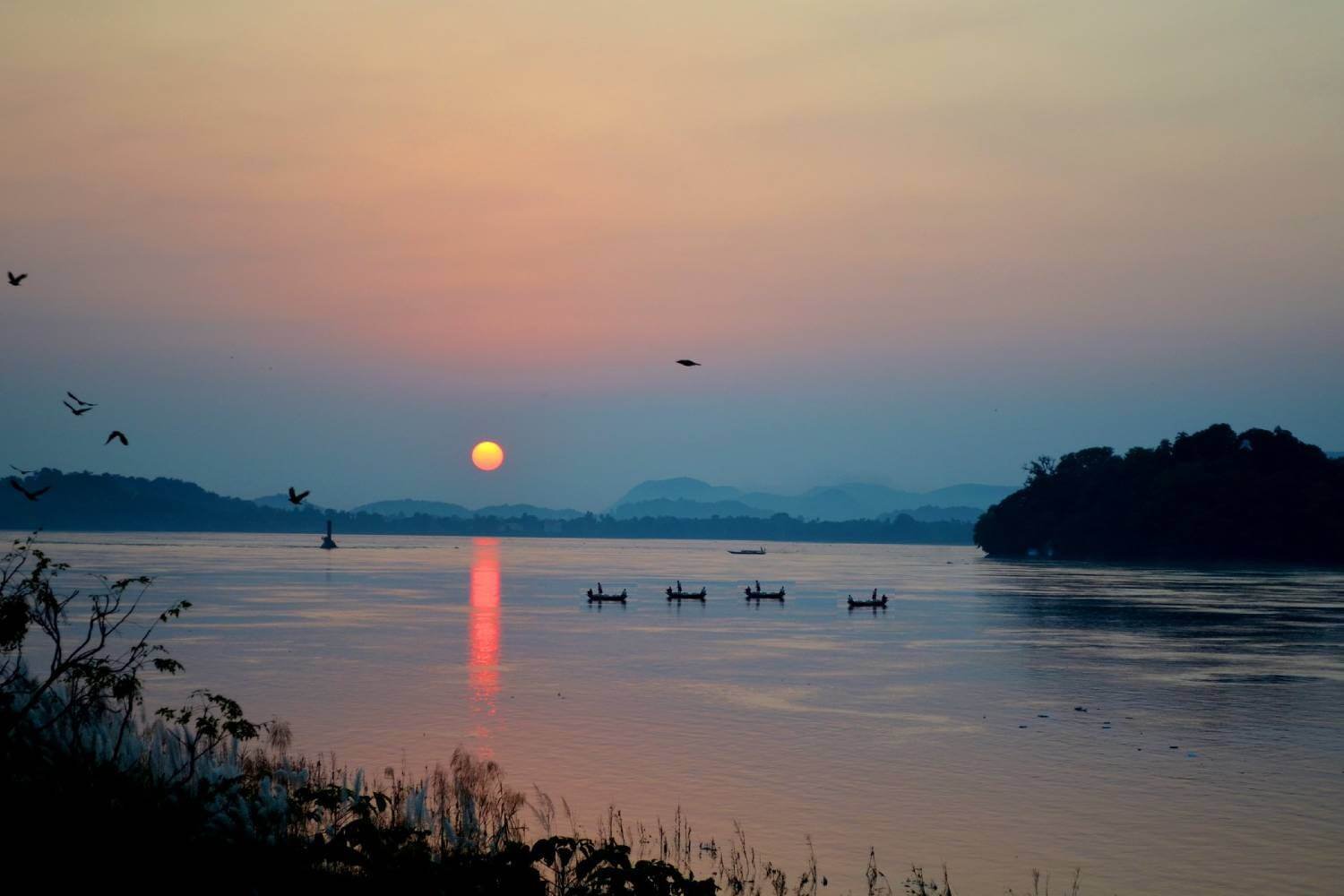 Guwahati, the gateway to Northeast India's seven sisters, strikes a mix between natural beauty and metropolitan advantages.it is one of the best tourist destinations to visit in Northeast India for a wonderful family holiday. Guwahati, Assam's main city, is situated on the banks of the Brahmaputra River. This is the spot to go if you want to have a relaxing vacation with your family. There is also interesting nightlife in the city. Guwahati hosts a lot of festivals, and taking part in them is a genuinely unforgettable experience.
Best Time to Visit: October to March
Shilloi Lake, Nagaland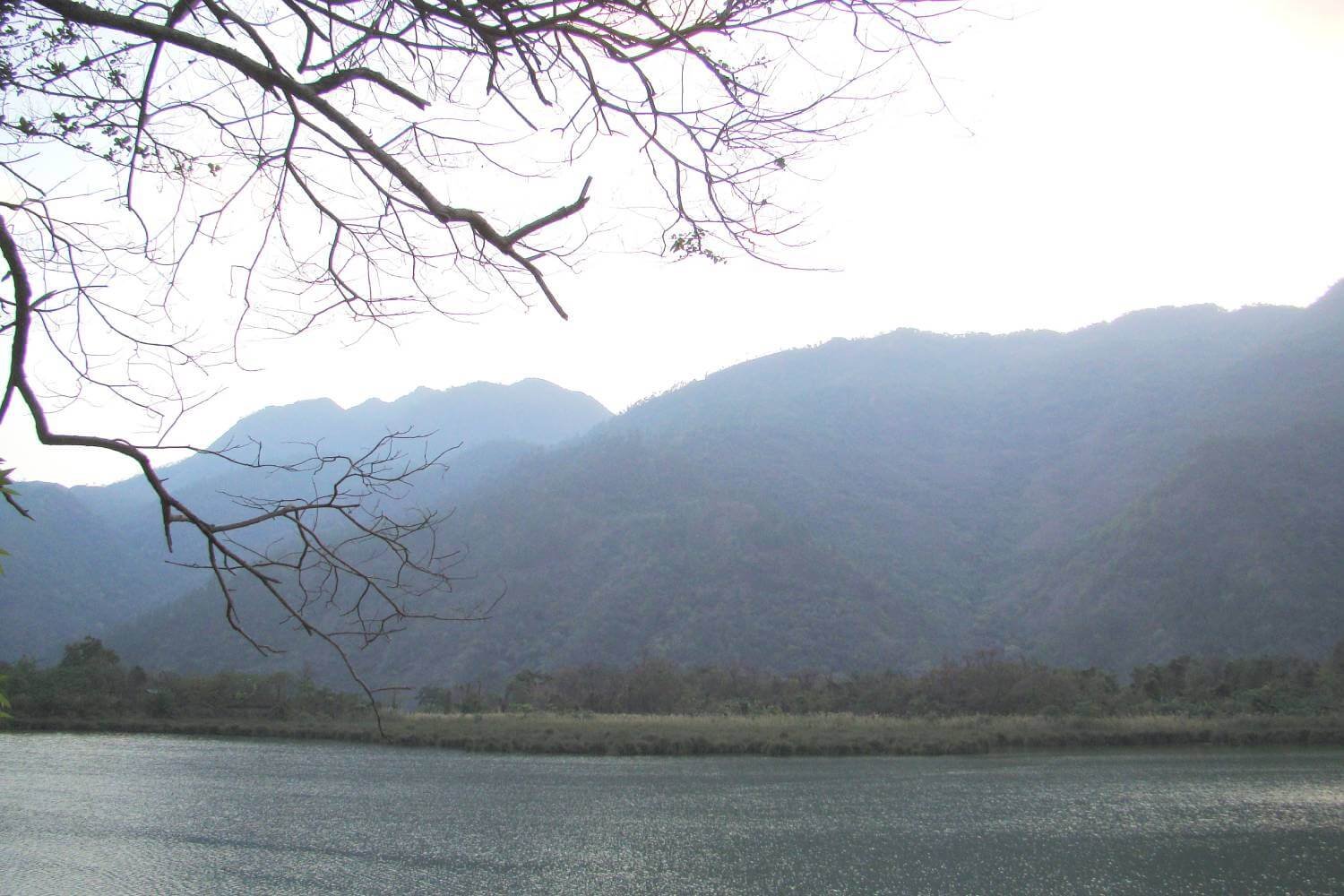 In the heart of Pataki range in Nagaland, the soothing and visually appealing Shilloi Lake is one of the top destinations to travel in North East India in summer. In most of the cities we don't always get a chance to be close to nature and enjoy refreshing vibes. So, for this reason the serene vibes of Shilloi lake and lush green valleys which surround this beautiful piece of delightful wonder will appeal to a lot of tourists for solace and nature sightseeing. The soul pleasing weather and scenic views for photography is the best reason why one should consider this beautiful place in Nagaland. The most interesting thing about this lake is that it is considered very important for locals in Latsum Village. As per the legends it is said that the spirit of a holy child resides at the bottom of the lake. No one is allowed here for fishing, drinking water and irrigation. This 4-meter-deep lake also resembles the form of a human foot which makes it more interesting to explore.
Best Time to Visit – Any time, the weather is pleasant throughout the year.
Mokokchung Nagaland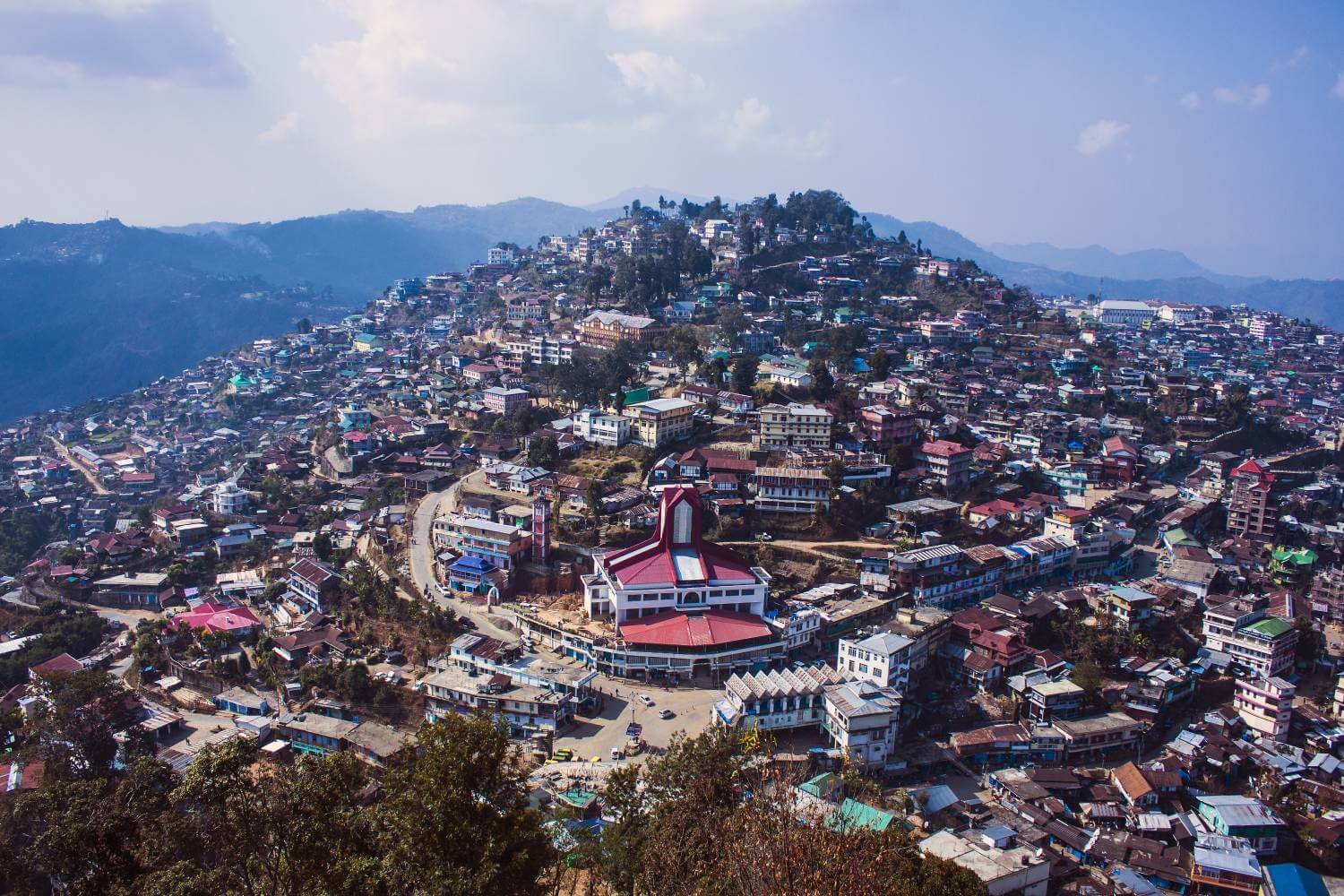 Mokokchung is one the must visit places to visit in North East India in summer for its festivities along with the bliss of nature. It is a home to Ao Naga. Visiting Mokokchung means going into the world of stories and legends of different tribes. The surrounding villages in the area will enchant your soul with its simplicity and unique cultural experience. You will be amazed to see different festivals and ritualsof tribals. For example, Longkhum is very popular for cultural fests and artwork which showcase the culture and heritage of Nagaland. Don't miss the tour of beautiful tribal villages, the beauty of Dikhu river and the mysterious vibes of Langpangkong Caves. It's truly a journey which is one of a kind. It will surely enrich your travel experience in India.
Best Time to Visit – March to June
Khonoma Green Village Nagaland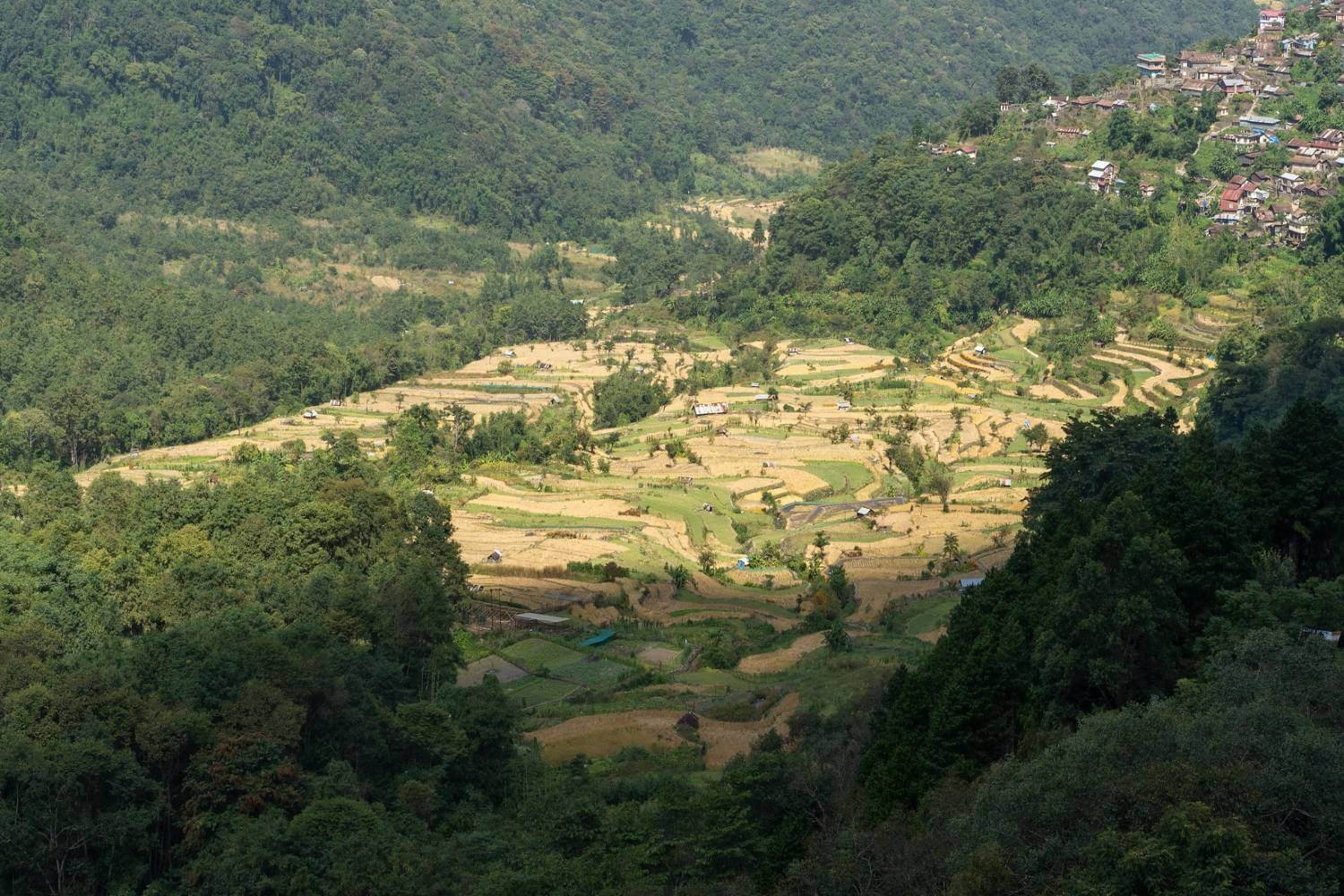 One must visit the first green village of Asia – Khonoma Village in Nagaland to dive deep into the beauty whirlwind of nature. Surrounded by picturesque landscapes, lush green mountains and secluded serenity Khonoma remains the best kept secret of nature lovers. If you are a nature lover and solace seeker then it is definitely not possible that you don't know about this wonderful place. Khonoma got its name from Khwuno which is a local aromatic plant. The ambiance of this tourist attraction is beyond your imagination. If you are looking for a place to get away from the chaos of the world then Choose Kohoma.The lush green landscapes, Khonoma Nature conservation and Tragopan Sanctuary are the reasons why people love to visit here. It offers the best opportunities for wildlife exploration and nature sightseeing to the tourists. The weather here is so delightful that you will be lured to stay here for longer. Even the minerals here are so fresh as the locals have picked organic farming. Vegetables are freshly picked from organic gardens.It is indeed one of the charming hill stations to visit in Northeast India.
Highlights
Rice Beer
Sekrenyi -Angami Festival
Trekking in Dzukou Valley
Shopping for bamboo and Cane products
Best Time to Visit – Summer (March to June)
Dawki Meghalaya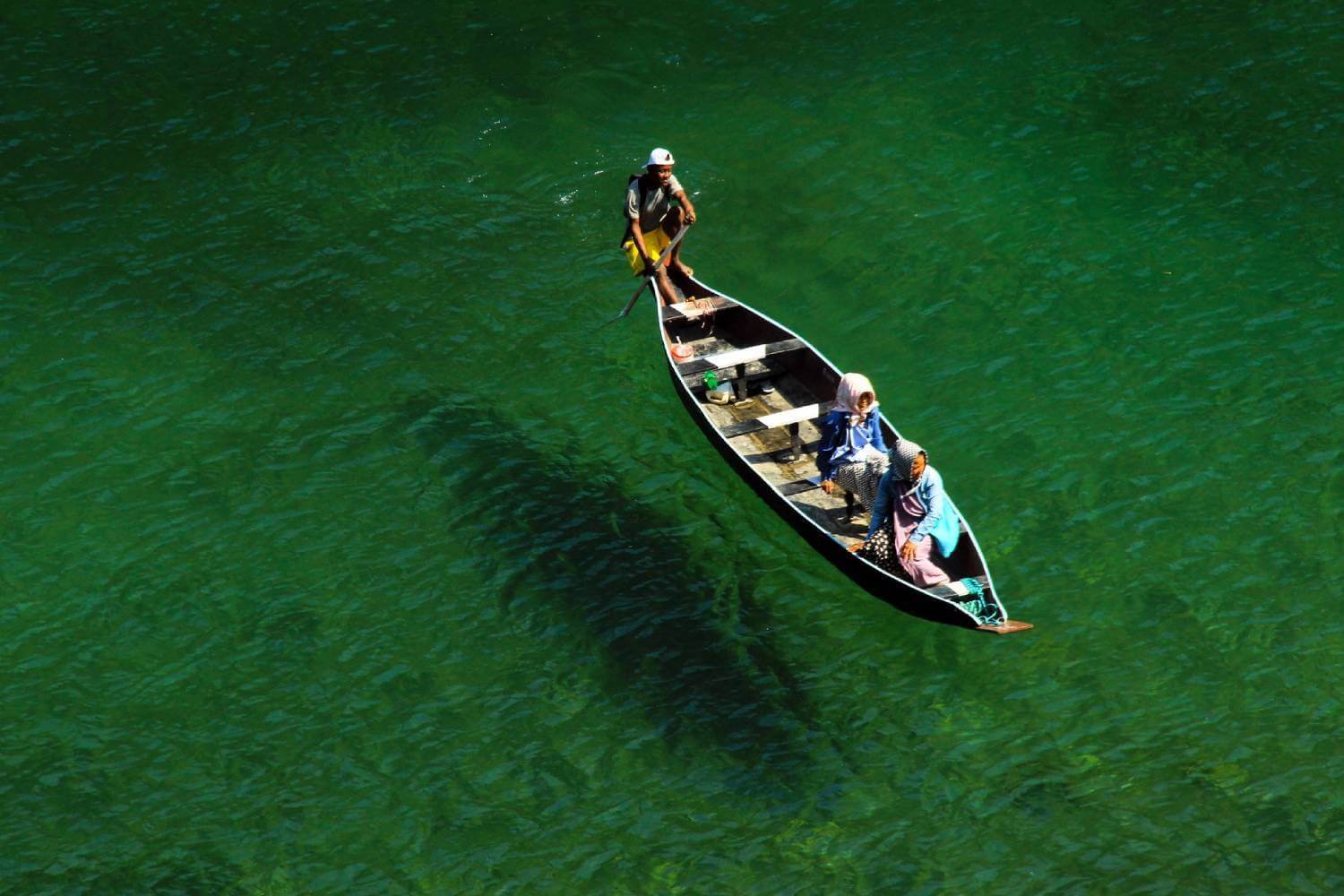 Quaint town of Dawki in northeast India will captivate your senses with euphoria. It is one of the offbeat destinations to visit in North East India. Located in Meghalaya the serene waters of Dawki river and the scenic landscapes of this town whispers for somany yearsits healing silence in the hearts of tourists. The weather is extremely soothing for sightseeing. It is also a major connection point of two most beautiful tourist attractions Jaintia Hills and Khasi hills. Moreover, summer is the time for enjoying regional festivals here. Shad Suk Mynsiem and Chad Sukra are the two prominent festivals which you must experience if you are visiting here in summer. Also, you will never feel bored here, apart from nature sightseeing you can try amazing adventure activities like Boating, Snorkeling and Kayaking, you can also explore one of the oldest root bridges Mawlynnong. There are numerous waterfalls at this place which is a hidden bliss.
Best Time to visit – April – June
Darjeeling West Bengal
Your Northeast India tour will be incomplete if you do not include Darjeeling in your North East travel itinerary. Lush rolling hills, majestic Himalayan mountains, scenic Rhododendrons, white magnolias, emerald green tea plantations, dancing and dazzling clouds and delightful weather- the list of amazing things are endless. Darjeeling is known as the queen of Hill stations. Scenic and picturesque views of Mt Kanchenjunga and Mt Everest are clearly visible from here. One more interesting thing is that you will enjoy one of the best toy train rides of your life if you try the Himalayan toy train ride in Darjeeling. The ambiance here is so beautiful that it is also considered as one of the best honeymoon destinations for couples in Northeast India. Moreover, the food, shopping places and colonial heritage sites will make your day here. You should definitely consider, this prettiest hill station of North east India, Darjeeling for your Northeast summer holidays.
Best Time to Visit – April to June
Tourism in North-East India boasts of beautiful spots where nature flourishes in all its grandeur. The magnificent spots to visit in North East India are nestled among the many hilltops and gorgeous valleys, creating a picture that you must see to believe. The North East is unlike any other place on the planet. With plenty of views to take in throughout your visit, it provides a captivating view around every bend. It's a land of the holy, the powerful, and the faithful. When do you intend to visit the North East? If you're planning a trip to the North East, don't forget to include these beautiful destinations on your itinerary.
Explore Popular North East India Tour Packages
| | | |
| --- | --- | --- |
| Package Name | Duration | Starting Price |
| Gangtok Pelling Darjeeling Tour | 6 Nights 7 Days | INR 30000 |
| Gangtok Darjeeling Tour | 5 Nights 6 Days | INR 25000 |
| Amazing North East India Tour | 8 Nights 9 Days | INR 38000 |
| Kaziranga Wildlife Tour | 2 Nights 3 Days | INR 15000 |
| Assam Meghalaya Tour | 4 Nights 5 Days | INR 20000 |
Also Check Out: Popular India Tours | Tour Packages | International Tour Packages
Explore Popular Destination Tourism Packages
Char Dham Yatra Related Blogs
Other Informative Blogs to Read
Summer Travel Related Blogs to Read
Winter Travel Related Blogs to Read
Wildlife Travel Blogs to Read
Other Informative Trekking Travel Blogs to Read