Uttarakhand is Devbhoomi, an abode of the gods and goddesses. How else could a place be so beautiful. Every inch of the landscape seems to be touched by the hand of the Divine. Trekking in Uttarakhand, with its great Garhwal & Kumaon Himalaya ranges, is an adventure unparalleled. The summer season in Uttarakhand starts from April and lasts till June. The entire landscape opens up after the winters, projecting its beauty to the fullest. During a summer trekking tour in Uttarakhand, you cross rhododendron, oak & conifer forests, visit famous spiritual destinations, negotiate high altitude passes and have a memorable trekking experience.
In this blog, we bring you the 6 best treks to do in Uttarakhand in summer which are fun, exciting, adventurous and consist of treks that are suitable both for amateur as well as advanced trekkers.
Har Ki Dun Trek
Satopanth Lake Trek
Rupin Pass Trek
Bali Pass Trek
Gomukh Tapovan Trek
Valley of Flowers Trek
Har Ki Dun Trek
Har Ki Dun Trek can be taken during the months of March to June. It's an ideal trek for beginners as the route is marked by easy ascends and descends. The trek takes you to Har Ki Dun, a cradle shaped hanging valley located just below the Har Ki Dun Peak, on the western side of the Garhwal Himalayas. The trekking trail crosses dense forests of pine, chestnuts and walnuts, ancient villages and glacier basins. You also get to enjoy the spectacular views of mountain peaks like Bandarpoonch, Swargarohini and Kalanag.
Duration: 9 days
Grade: Easy
Altitude: 3,600 meters
Trekking distance: 64 kilometers approx
Satopanth Lake Trek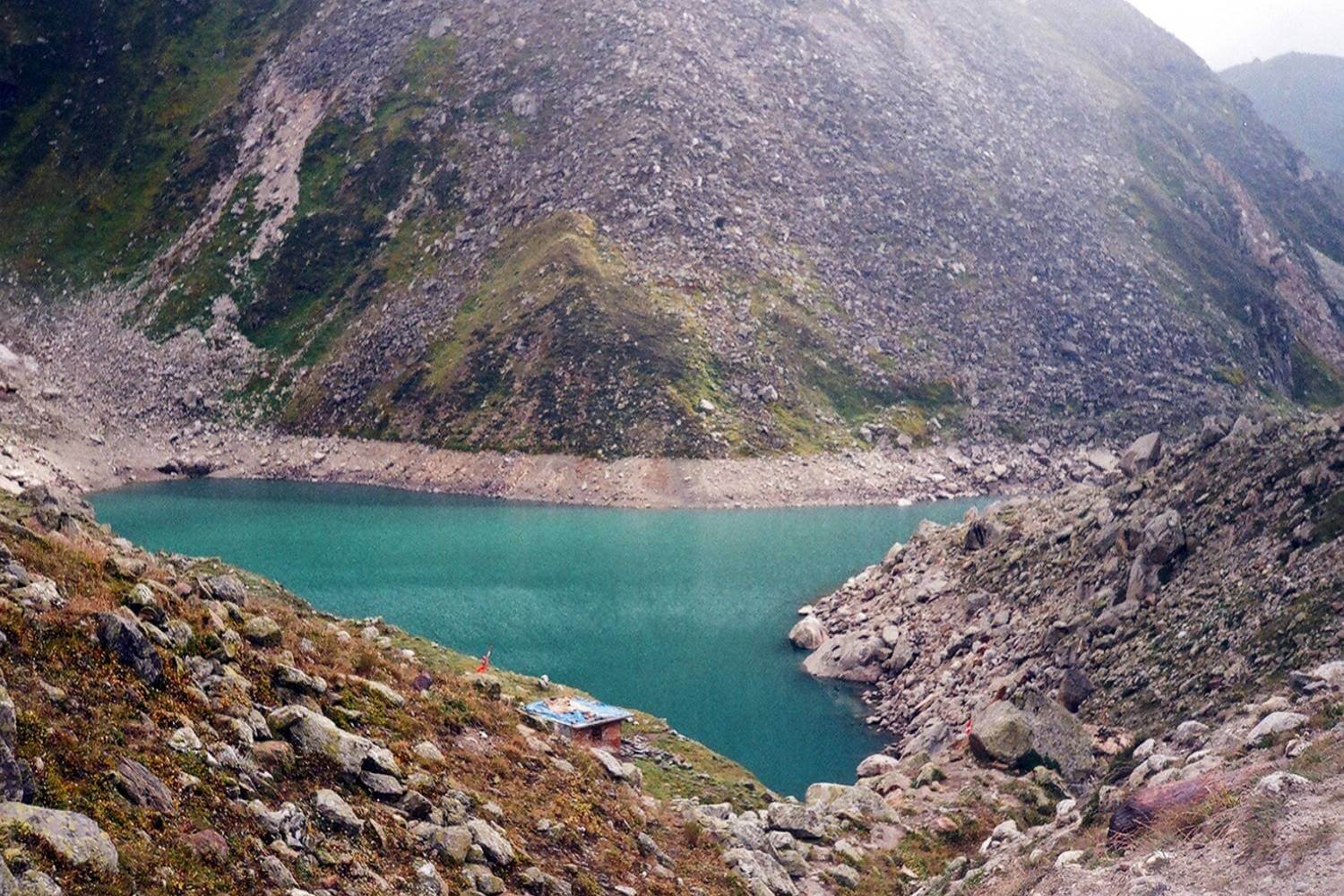 What makes Satopanth Lake one of the best treks for summer in Uttarakhand is both the final point that it leads to, as well as the route towards it. There is spiritualism as well as sightseeing. The trek, which is perfect for the month of May in summers, starts from Mana Village, about 3 kilometers from Badrinath. You are treated to spectacular views of Himalayan peaks like Chaukhamba & Swargarohini, enjoy the 400 feet Vasudhara Waterfall and cross India's last village, Mana. The Satopanth Lake is situated at almost 16,000 feet and is associated with Hindu mythology. It's believed to be the place where the Trinity: Brahma, Vishnu & Mahesh, meditated at the three respective corners.
Duration: 8 days
Grade: Moderate
Altitude: 4,600 meters
Trekking distance: 50 kilometers approx
Rupin Pass Trek
Rupin Pass Trek is best enjoyed during summers during the month of May and is counted among the best treks for summer in Uttarakhand as it has ample opportunities for sightseeing, adventure and even spiritualism. The route covers the two famous hill stations of India, Shimla and Mussoorie, where to visit its top attractions like Kempty Falls, Damta & Purola. You can scale the Rupin Pass at 15,250 feet, and enjoy the spellbinding views of the Kinnaur Kailash Range.
Duration: 11 days
Grade: Moderate
Altitude: 4,650 meters
Trekking distance: 64 kilometers approx
Bali Pass Trek
Advanced trekking enthusiasts looking for the best treks in Uttarakhand should take the Bali Pass Trek. Bali is a high-altitude pass located at almost 4,800 meters and offers spectacular views of Swargarohini, Bandarpoonch and Kala Nag Himalayan peaks. The trekking route is dotted with dense forests, lush meadows, glaciers and exceptional views that accompany you always. Other experiences that await you during this trek are seeking blessings at Yamunotri Temple, enjoy the serenity of Lake Ruinsara and visiting the villages of Jaunsar-Bawar, famous for their wooden houses.
Duration: 13 days
Grade: Tough
Altitude: 4,800 meters
Trekking distance: 105 kilometers approx
Gomukh Tapovan Trek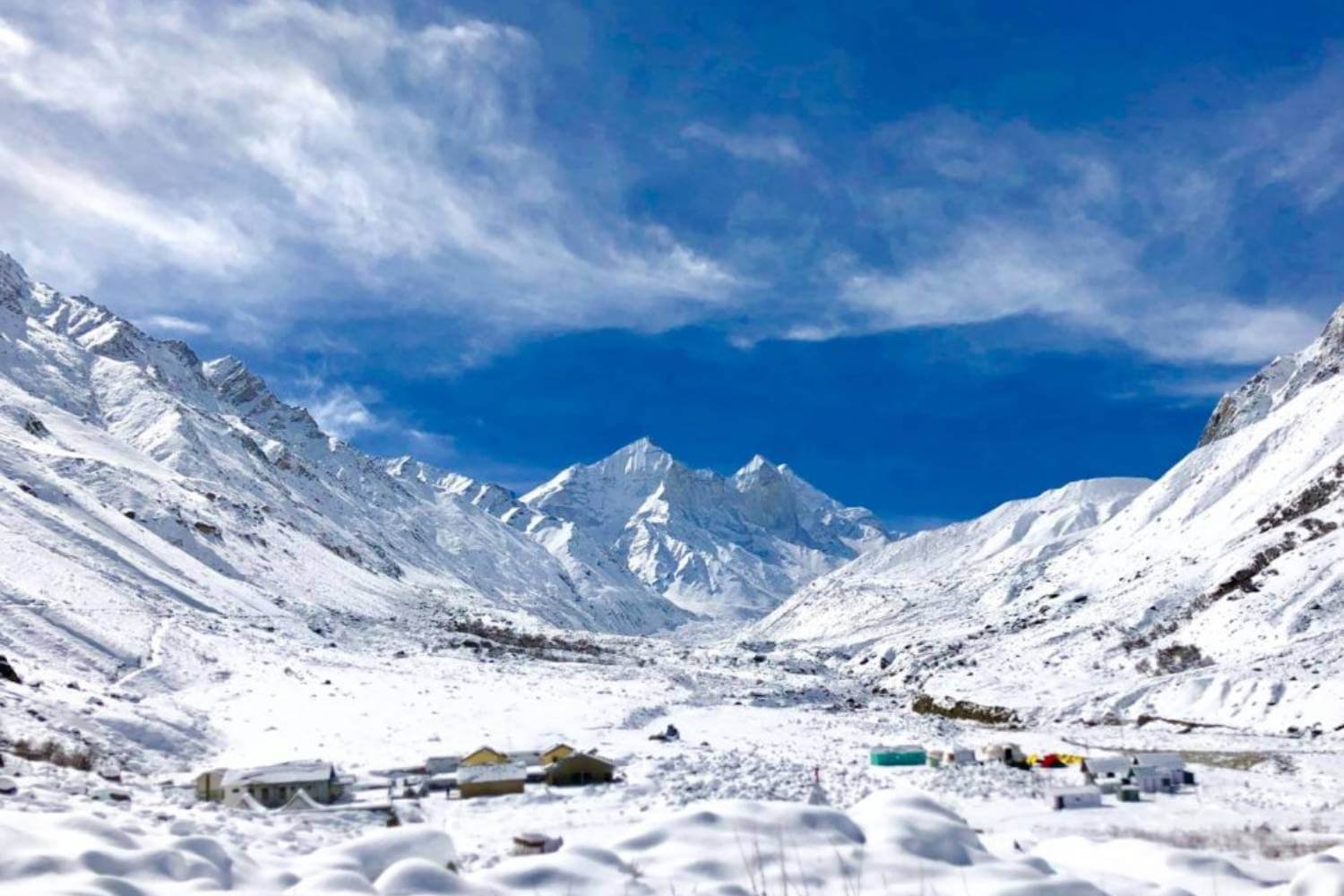 The memories of Gomukh Tapovan Trek will stay with you for a long time. The trek takes you to the Gaumukh Glacier in Gangotri, situated almost 3,048 meters in the district of Uttarkashi. Gaumukh Glacier is the source of the sacred River Ganga. It is one of the most sacred spots for Hindus and occupies the highest position in Hinduism. The trek offers you amazing views of Shivling & Bhagirathi peaks, opportunity to enjoy the Ganga Aarti ceremony in Rishikesh and visit the remote villages in Uttarakhand.
Duration: 9 days
Grade: Moderate
Altitude: 5,230 meters
Trekking distance: 70 kilometers approx
Valley of Flowers Uttarakhand 
If you are looking for the best trekking places in Uttarakhand during the months of April, May and June, the Valley of Flowers, a UNESCO World Heritage, is a top choice. Situated at an altitude of almost 3,650 meters, it is a high-altitude Himalayan valley home to over 500 species of flowering plants as well as medicinal plants. Out of these, 498 are flowering plants. It also houses several endangered animals like snow leopard, Asiatic Black Bear, red fox and blue sheep. Most of the flowers found on the ground are poppies, orchids, blue primulas, daisies and anemones. Several parts of the park are covered with rhododendron & birch forests.
Duration: 7 days
Grade: Moderate
Altitude: 4,328 meters
Trekking distance: 50 kilometers approx
Having read the list of the 6 best treks to do in Uttarakhand in summer, how many of these are you most fascinated by? We at Bon Travel India would like to know, and if you are interested, would also like to plan your trekking tours in Uttarakhand at the best prices, deals and discounts! Let us know!