Let's drink the tranquil vibes in the backwaters….
Alleppey (Alappuzha) in God's own country in Kerala is a treasure trove for nature lovers. It is popularly known as the Venice of the east. It is one of the most popular tourist destinations to visit with family and friends in Kerala. Alleppey is the crowning glory of Kerala's backwater tourism. In its blissful shores, lies some of the most popular tourist attractions – Alleppey Beach, Krishnapuram Palace, Kuttanad Backwaters, Marari Beach and Ambalapuzha Temple.
Top Things to Do in Alleppey Kerala
Known for the serene backwaters, Alleppey is surrounded with palm fringes and a carpet of lush greenery. Staying overnight on a houseboat on the backwaters is an experience no one should miss out on. Among various tourist attractions, we have listed some of the best ones below:
Visit the 1200 years old Chettikulangara Devi Temple established by Lord Parashuram
Visit the most pristine beach of Alleppey, Alappuzha Beach.
Visit the ancient village of Kayamkulam which was earlier a maritime trading centre.
Visit Pathiramanal, a small island on the backwaters of Alleppey.
Rejuvenate your body and mind with Ayurveda spas near Marari Beach.
Stay at a luxurious houseboat on the backwaters.
Visit the well-known Buddhist centre, Karumadikuttan.
Get upto 30℅ of early bird discount on our Kerala tour packages. Reach us for more details / bookings – +91-8802149265.
Alleppey Kerala Weather Information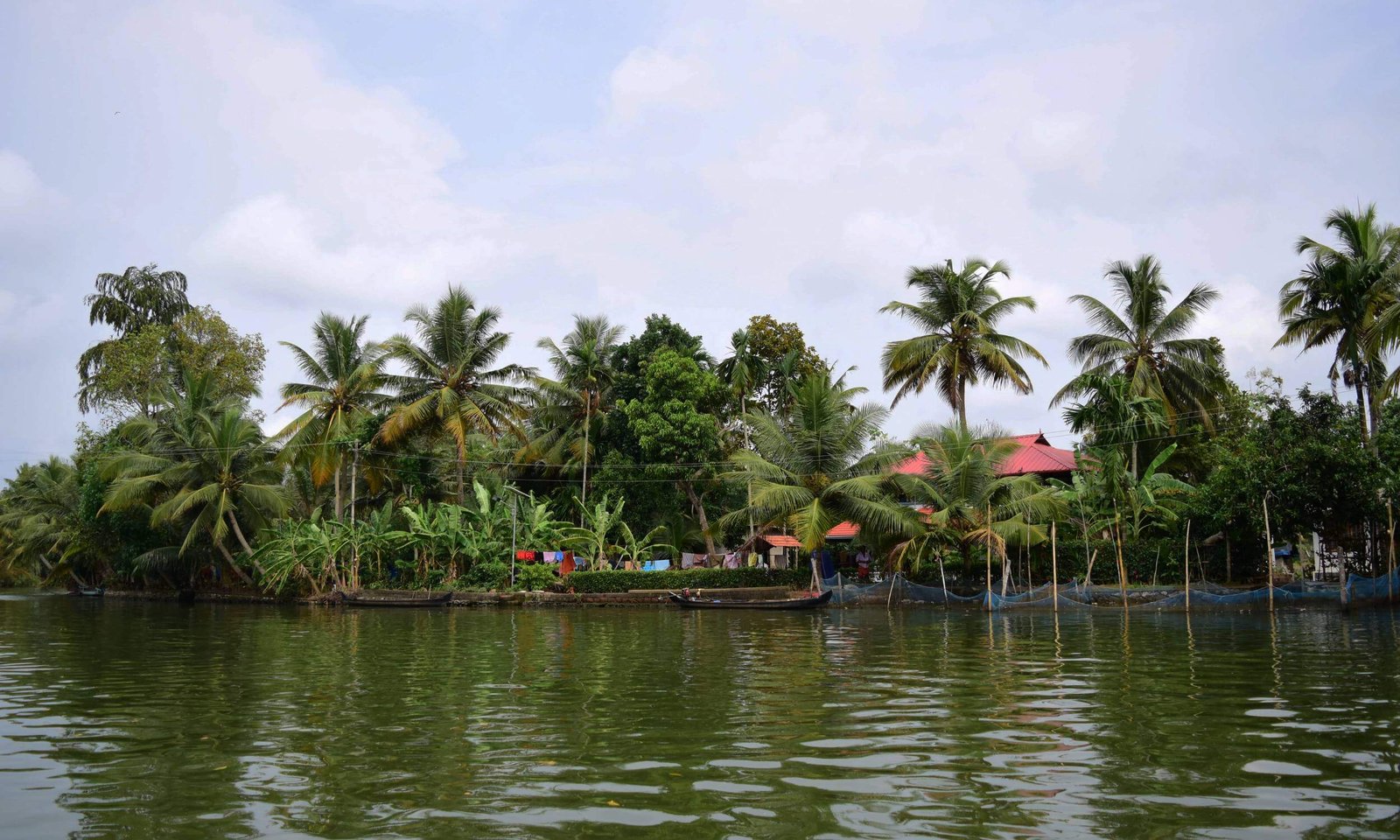 Summer Season in Alleppey
The season begins in March and extends till May. Though the days are hot and humid, winters are cooler. The temperature ranges from 25°C to 37°C.
Monsoon Season in Alleppey
The season begins in June and ends in September. Alleppey receives heavy rainfall during monsoons due to which tourists cannot enjoy outdoor activities. The rainy season surely makes Alleppey more alluring and beautiful.
Winter Season in Alleppey
The winter season begins in December and extends till February. The temperature ranges from 17°C and 32°C.
Also Read: Best Places to Visit in Kerala
Where to Stay in Alleppey Kerala?
There are a plethora of places to stay in Alleppey. The best hotels & resorts in Alleppey are often modern, minimalist, trendy, amazingly beautiful and other times rustic, each property is one-of-a-kind. Alleppey Houseboats are the most popular stay options in Alleppey. It is one of the best options to stay in Alleppey. There are fashionable peaceful retreats, boutique hotels, budget hotels, 3* hotels with Ayurvedic spas, 5 Star Hotels and luxury hotels with fine dining restaurants and breathtaking views in the background to soothe your soul and seduce your senses. Alleppey is a beautiful combination of Modern and traditional Kerala architecture. Long sloping roofs, roofs of coconut leaf, internal courtyard are some of the most important features in the houses and hotels of Alleppey.
Also Read: Kovalam Tourism – Best Places to Explore
How to Reach Alleppey Kerala?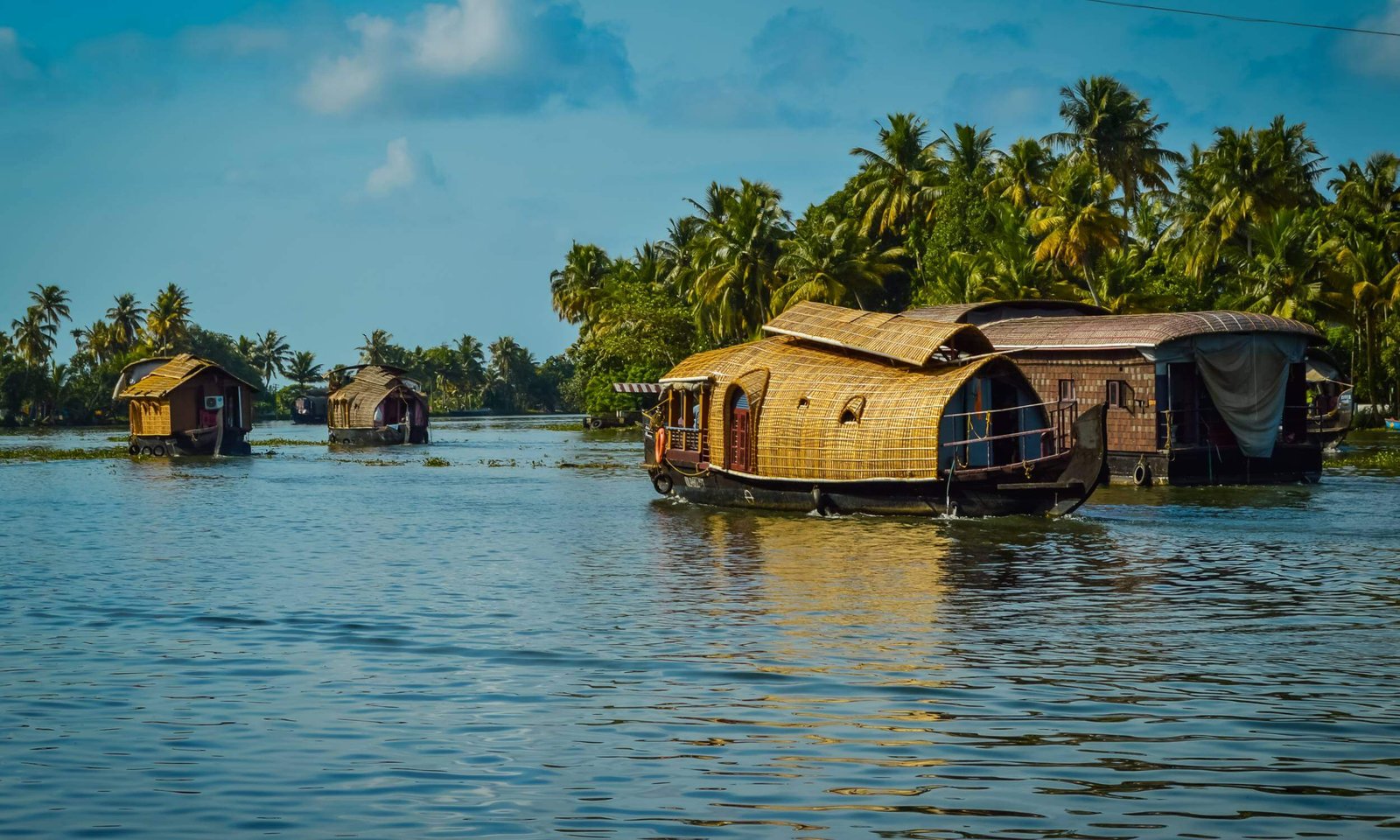 By Air
Alleppey is easily accessible by air. The nearest airport from Alleppey is the Cochin International Airport, located at a distance of 75 km from the main town.
By Rail
Kerala is well-connected by the railway network. Alleppey has its own railhead namely Alleppey Railway Station which connects it with the major cities of Kerala and India as a whole.
By Road
Kerala has excellent road connectivity both intercity and interstate making it easily accessible to tourists. Kerala State Road Transport Corporation also offers brilliant bus and cab services to even the smallest destination in the state.
Also Read: Veli Tourist Villages in Kerala
Like & follow us on our following official social media channels
Facebook | Twitter | Linkedin | Instagram | Youtube
Also Check Out: Popular India Tours | Tour Packages | India Tour Packages | International Tour Packages
Other Popular Trending Holiday Destinations in India – Kashmir Tour | Himachal Tour | Uttarakhand Tour | Rajasthan Tour | Gujarat Tour | Sikkim Tour | Kerala Tour | Andaman Tour | Madhya Pradesh Tour | North East Tours
International Trending Holiday Destinations – Nepal Tours | Bhutan Tours | Singapore Tour | Thailand Tours | Sri Lanka Tours | Maldives Tours | Dubai Tours | Indonesia Tours
Tour Packages by Interest – Adventure Packages | Wildlife Packages | Pilgrimage Packages | Heritage Packages | Hill Station Packages | Weekend Packages | Honeymoon Packages | Beach Packages | Chardham Packages | Trekking Packages
Other Interesting India Travel Guide Blogs to Read
Other Interesting Adventure & Trekking Travel Guide Blogs to Read
Other Interesting Wildlife Travel Guide Blogs to Read
Other Interesting Destinations Travel Guide Blogs to Read