Kovalam is one of the most popular tourist destinations in Kerala. Beaches of Kovalam have been luring tourists since ages. Kovalam is most popular for its internationally renowned Kovalam Beach. It is an ideal spot to spend some quality time with family and friends. Kovalam beach is one the most highlighted tourist places in Kerala tourism packages. Kovalam is also popular for Ayurveda- based holidays. Kovalam is decked with lush coconut plantations, beautiful stretch of coast, palm trees, rice cultivation and blissful bazaars.
Some of the top tourist destinations & must visit attractions in and around Kovalam are-
Samudra Beach
Aruvikkara Dam
Napier Museum
Padmanabhaswamy Temple
Vellayani Lake
Hawah Beach
Lighthouse Beach
Halcyon Castle
Other than beach activities, Kovalam is popular for art galleries, museums, Ayurveda wellness centers and Neyyar Dam.
Top Things to Do in Kovalam Kerala
Go beach hopping on the three beaches in Kovalam, namely Lighthouse Beach, Hawah Beach and Samudra Beach that share a common shore
Adventure enthusiasts can indulge in surfing activity at Kovalam Surf Club and enjoy snorkeling at Eve's beach
Visit the local countryside villages in Kovalam to experience the local culture of the town
Make your morning serene with catamaran sailing available at Hawah Beach or Vellayani Lake
Indulge in natural ayurveda spa and treatment for relaxation and rejuvenation
Book Your Holiday with Bon Travel India to taste the serene drops of Tranquillity in Kovalam. Get upto 30℅ of early bird discount on our Kerala tour packages. Reach us for more details / bookings – +91-8802149265.
How to Reach Kovalam, Kerala?
By Air
Kovalam is easily accessible by air. The nearest airport from the coastal town is Trivandrum International Airport, located at 15 km from the main city. Travelers can easily avail taxi and bus services to reach Kovalam.
By Rail
Kerala is well-connected by the railway network. The nearest railhead from Kovalam is the Thiruvananthapuram Central Railway Station, located at a distance of 12 km from Kovalam.
By Road
Kerala has excellent road connectivity both intercity and interstate making it easily accessible to tourists. Kerala State Road Transport Corporation also offers brilliant bus and cab services to the small coastal town of Kovalam.
Also Read: Must Visit Beaches in India
Where to Stay in Kovalam in Kerala?
There are a plethora of hotels & resorts to stay in Kovalam. The best hotels & resorts in Kovalam are often modern, minimalist, trendy, amazingly beautiful and other times rustic, each property is one-of-a-kind. There are fashionable urban retreats, boutique hotels, budget hotels, Spa Resorts, 3-star hotels with Ayurvedic spas,5* hotels and luxury hotels with a gym, fine dining restaurants and breathtaking views in the background to soothe your soul and seduce your senses.
Also Read: Best Places to Visit in Kerala
Kovalam Weather Information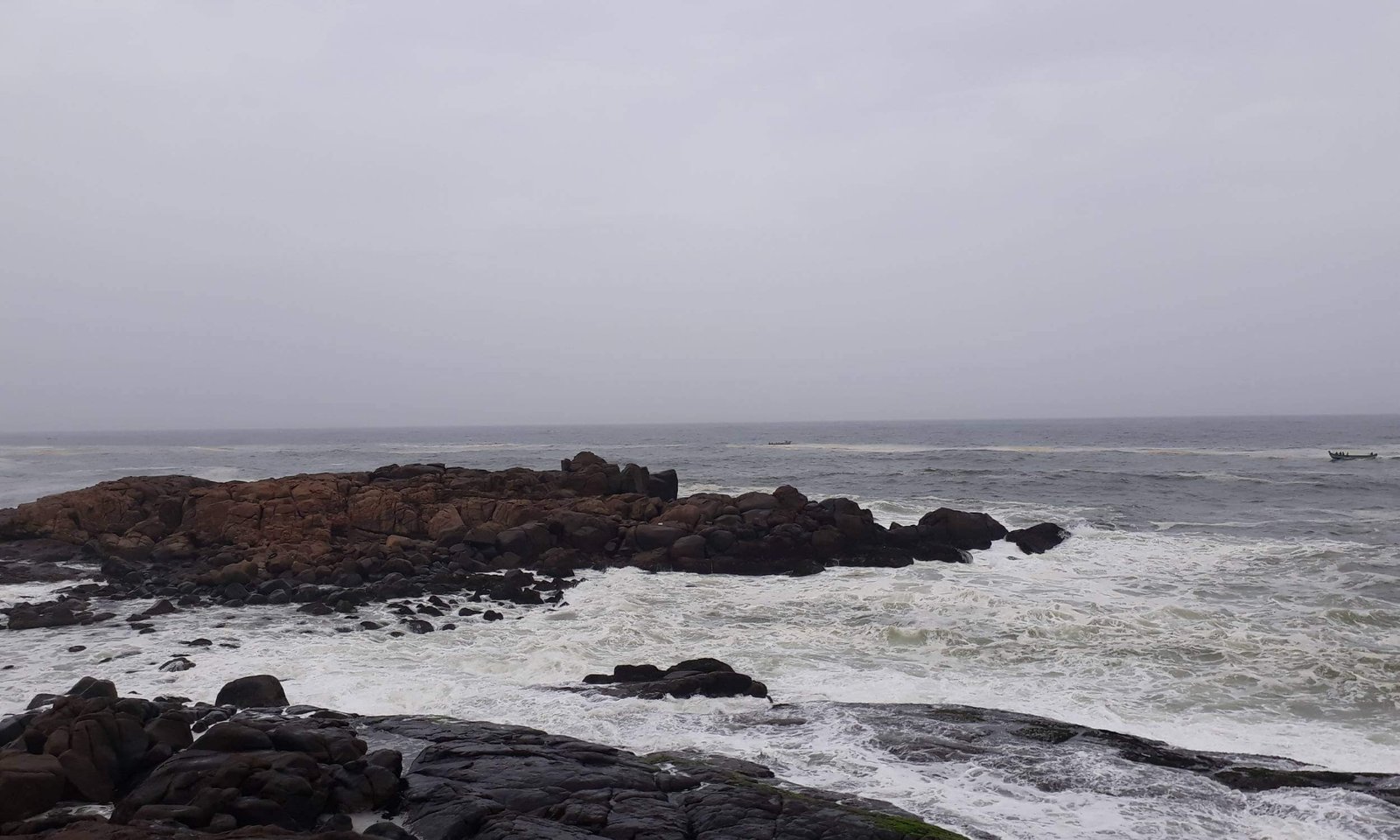 Summer Weather in Kovalam
Kovalam in the summer season is pleasant. The Arabian Sea brings in cool breeze and the state also gets intermittent rainfall that lowers the temperature in summers. The maximum temperature hardly exceeds 36 degrees.
Monsoon Weather in Kovalam
The state receives rainfall from June to September every year. Monsoon is the best time to visit Kerala as it becomes more lush-green and alluring. The average temperature remains between 24-35 degree Celsius.
Winter Weather in Kovalam
Winter season in Kovalam is a bliss. With the lowest amount of rainfall, the temperature falls to 18 degrees Celsius. Winters begin in October and end in mid-February, facilitating tourists to enjoy the state in its absolute beauty.
Also Read: Veli Tourist Villages in Kerala
Like & follow us on our following official social media channels
Facebook | Twitter | Linkedin | Instagram | Youtube
Also Check Out: Popular India Tours | Tour Packages | International Tour Packages
Other Popular Trending Holiday Destinations in India – Kashmir Tour | Himachal Tour | Uttarakhand Tour | Rajasthan Tour | Gujarat Tour | Sikkim Tour | Kerala Tour | Andaman Tour | Madhya Pradesh Tour | North East Tours
International Trending Holiday Destinations – Nepal Tours | Bhutan Tours | Singapore Tour | Thailand Tours | Sri Lanka Tours | Maldives Tours | Dubai Tours | Indonesia Tours
Tour Packages by Interest – Adventure Packages | Wildlife Packages | Pilgrimage Packages | Heritage Packages | Hill Station Packages | Weekend Packages | Honeymoon Packages | Beach Packages | Chardham Packages | Trekking Packages
Other Recently Published Blogs