Sometimes it's a summer's bliss, sometimes it's the winter's peace and sometimes it's Monsoon rain's laughter- Hill Stations of India are the heritage of the greenery of Incredible India. Hill Station holiday is the best way to dive deep into the beauty of nature. Wondering sights of the mountains, converging roads, color changing skies, soothing sounds of gushing rivers, tranquil temples, delightful markets, Indian Hill Stations have irresistible charm. Any vacation would be incomplete if you haven't visited any hill Station for holidays, whether it's summer vacation or Winter vacation. Every time you visit a hill Station, the ambiance arouses a new sense of delight which can't be explained in words. India is blessed with numerous beautiful hill Stations which are in Fact the essence of the beauty of Incredible India.
Let's know about some of the top visiting Hill Station destinations in India for delightful hill Holidays with your loved ones-
| | |
| --- | --- |
| 5 Best Hill Stations of North India for Couples | Shimla, Dalhousie, Nainital, Srinagar, Mussoorie |
| 5 Best Hill Stations of North India for Adventure | Gulmarg, Auli, Bir, Shimla, Spiti Valley |
| 5 Best Hill Stations of South India for Family Vacation | Ooty, Coonoor, Munnar, Yercaud, Kodaikanal |
| 5 Best Snow Hill Stations of India | Auli, Gulmarg, Shimla, Srinagar, Kufri |
| 5 Best Weekend Getaways of West India | Khandala, Lonavala, Panchgani, Mahabaleshwar, Matheran |
| 5 Best Hill Stations of South India for Weekend | Devikulam, Munnar, Horsley Hills, Yercaud, Ponmudi |
| 5 Best Hill Station in North East India | Shillong, Ziro, Halflong. Pelling, Meghalaya |
Get upto 30℅ of early bird discount on our Hill Station Tour Packages. Reach us for more details / bookings – +91-7668130655/+91-8802149265
Dalhousie Hill Station, Himachal Pradesh- Dreamy Realm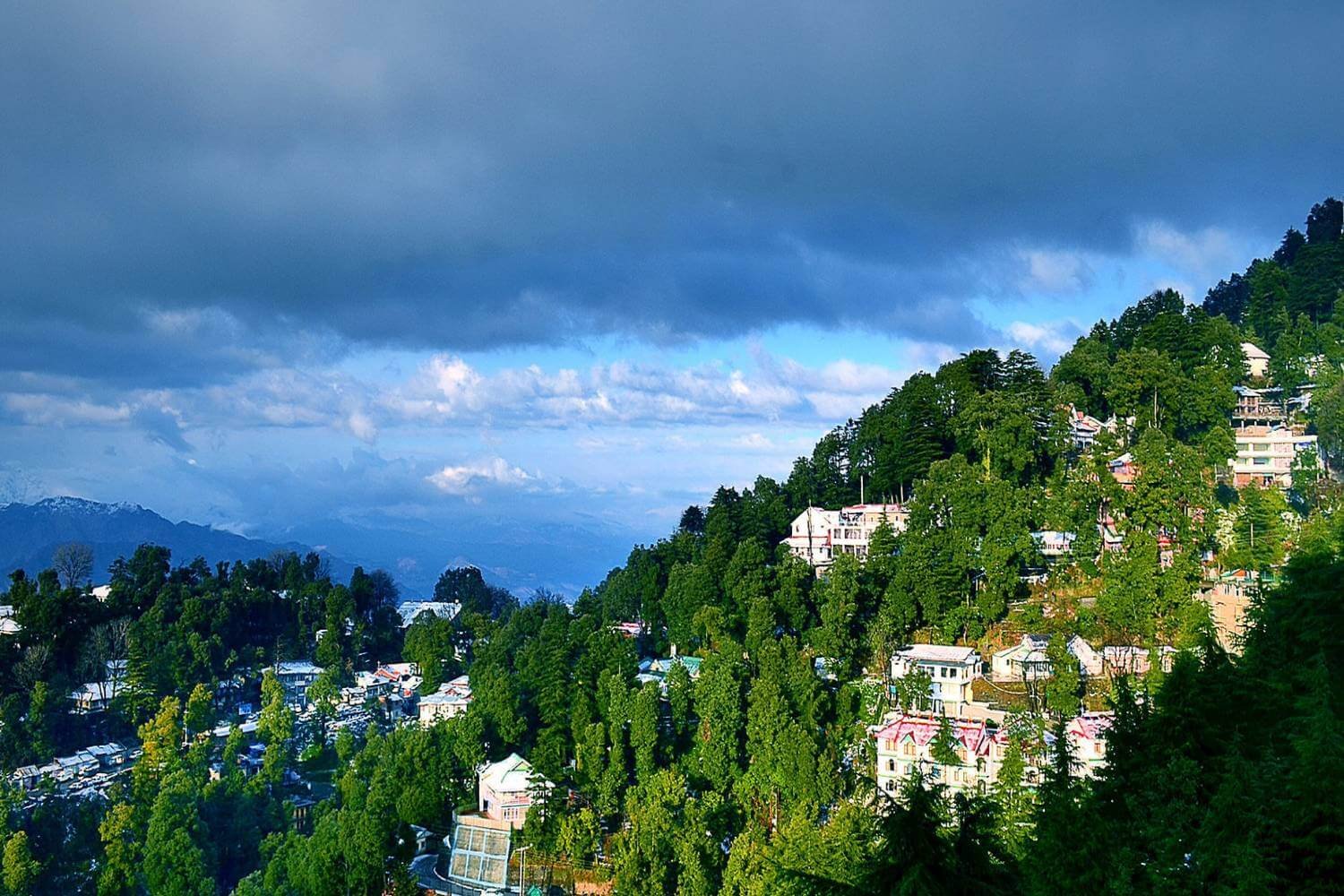 Crowned by beautiful Dhauladhar mountain, rolling green valleys and marvelous British era architectural wonders- Dalhousie maintained its position as one of the top 10 hill stations to visit in North India for fun-filled moments.  Its beauty attracts tourists of all kinds. Be it romantic couples, families, backpackers or adventurers. Dalhousie is a seduction storm for all. There are many elegant Churches of colonial era, ancient temples, mosques, cascading waterfalls, lofty mountains, dense forests, rivulets and attractive cafes and markets which makes sightseeing very interesting and memorable. You will see the influence of Tibetans in Dalhousie in the form of food, heritage, art and craft. It's a hill station totally worth your time to spend awesome hill station holidays in summer as well as winter.
Each season has its own specialty. In summer time you will be able to enjoy the beauty of waterfalls, boating at Chamera Lake adds to the fun, trekking in the dense green forests and beautiful meadows and shopping at Tibetan handicrafts markets is a great way to enjoy Dalhousie holidays in summer. Winter brings snow at some places in Dalhousie. Some places will show you misty fog which in itself is a visual spectacle. Around mid- January you will be able to enjoy beautiful snowfall.
Delightful Highlights
Nature is beautiful. You will see the mesmerizing views of Pines, Oaks and Rhododendrons and lush vegetation all around. Adventure activities such as Zorbing, Paragliding, horse riding, boating, canoeing, kayaking, sailing, fishing etc. will make your day fantastic in Dalhousie. Dalhousie is also very popular for Chamba Rumals, Tibetan Shawls and Himachali handicraft products. Delight your heart with these awesome products.
Also Read: Best Places to Visit in Himachal Pradesh
Mussoorie Hill Station, Uttarakhand- Not a Place, It's a Feeling
Pack your bags and travel to a paradise full of mist, snow-capped mountain views, serene lakes and waterfalls, beautiful picnic spots and lush greenery. Known as Queen of Hills, Mussoorie's charm is irresistible. This beautiful summer hill resort in North India is very popular for its soulful attractions which delights the heart of wanderers coming from all over the world. Lies 2000 m above the sea level it's a place where you will be able to capture the most beautiful peaks of Garhwal Himalayas.  The soul seducing landscapes of Mussoorie attracts every traveler. Be it couples, solo backpackers, adventurers or families there is something for everyone. Nature's melodious chimes attract honeymoon couples, adventure loving souls will be impressed with thrilling adventurous activities. You can try camping in the Upper Himalayas, Paragliding, cable car riding, boating, rock climbing, skating and trekking are some of the best things which you must try if you are in Mussoorie.
Mussoorie is also a very refreshing mountain getaway. No doubt, it will blow your heart with the beauty of nature. There are many beautiful gardens and parks for leisure walks such as Cloud's end, Landour, Camel's Back Road, Municipal gardens, Mall Road set against the doon valley etc. Don't miss the heritage colonial charm of the town. There are many churches, palaces and colonial bungalows to seduce your eyes.
Delightful Highlights
While enjoying a refreshing relaxing mountain vacation of Mussoorie in North India with your family and friends, you must not miss the delicacies which are very popular in Mussoorie such as Chainsoo, Urad Ke Pakode, Gahat Soup, Gahat Rasmi Badi Kofta and Aloo Ke Gutke etc.
Read More – Mussoorie Tourism- Top Tourist Places & Things to Do
Gulmarg Hill Station, Jammu and Kashmir- Snowland Full of Delight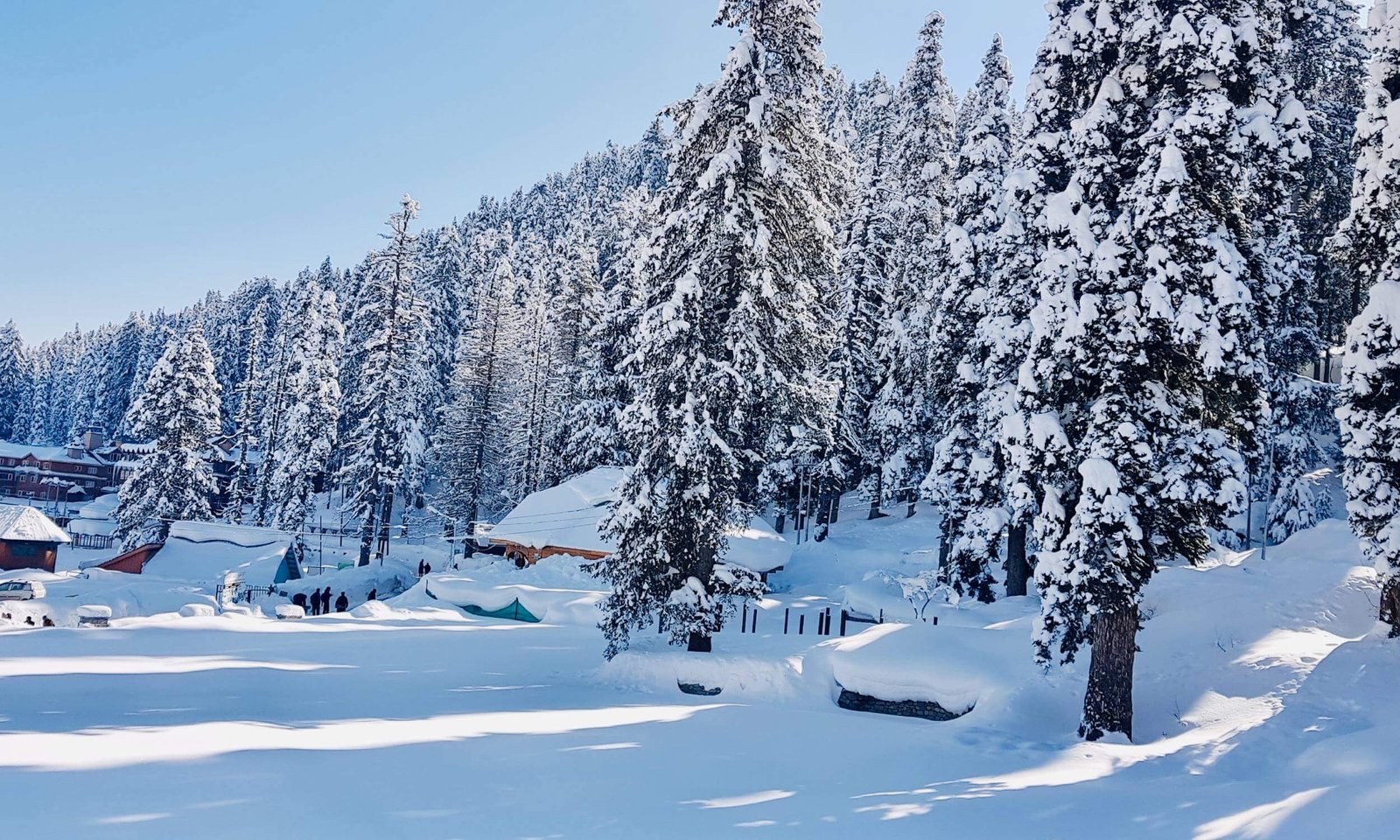 Be it summer or winter Gulmarg is a joy that nourishes the soul of every wanderer. Its snowy landscapes attract people from all over the world. If you are planning summer holidays in Gulmarg, the tranquility and scenic trails, grazing cattles, blissful sunshine over the vast grasslands and beautiful carpet of flowers will delight your soul. However, the best time for thrilling adventures in Gulmarg is the season of Winter. The green landscape completely transforms into a beautiful snow paradise. In fact, Gulmarg is popular for its snowfall. It is one of the best adventure destinations of North India. Adventurers come here from all across the globe. There are many amazing thrilling activities to try in Gulmarg in winter such as snowboarding, Heli Skiing, Off- Piste- skiing and sledging etc. It's the best Skiing resort destination of Winter in North India.
Delightful Highlights
Out of many soulful experiences in Gulmarg, the Gulmarg Gondola Ride is the best thing to do here. It's the second highest cable car ride in the world. It will show you the fascinating hills, valleys, mist laden forests from the cable car. You won't find the words to explain the beauty of this ride. There is a beautiful 18-hole golf course which is also the world's second highest golf course. Playing golf amidst the lofty mountains and picturesque surroundings would add more fun. Also take part in Gulmarg Snow festival if you are planning a winter trip in Gulmarg. It's a two-day celebration where you will enjoy cultural performances, snow adventure activities such as Snowboarding, Skiing, Sledging, Skating etc. Try amazing cuisines like Wazwan Kahwa, Gushtaba, Rogan Josh, Modur Pulao, Dum Olav, Noon Tea etc. You will also get variety in Mughal, Chinese and Tibetan cuisines.
Also Read: Best Places to Visit in Jammu and Kashmir
Munnar Hill Station, Kerala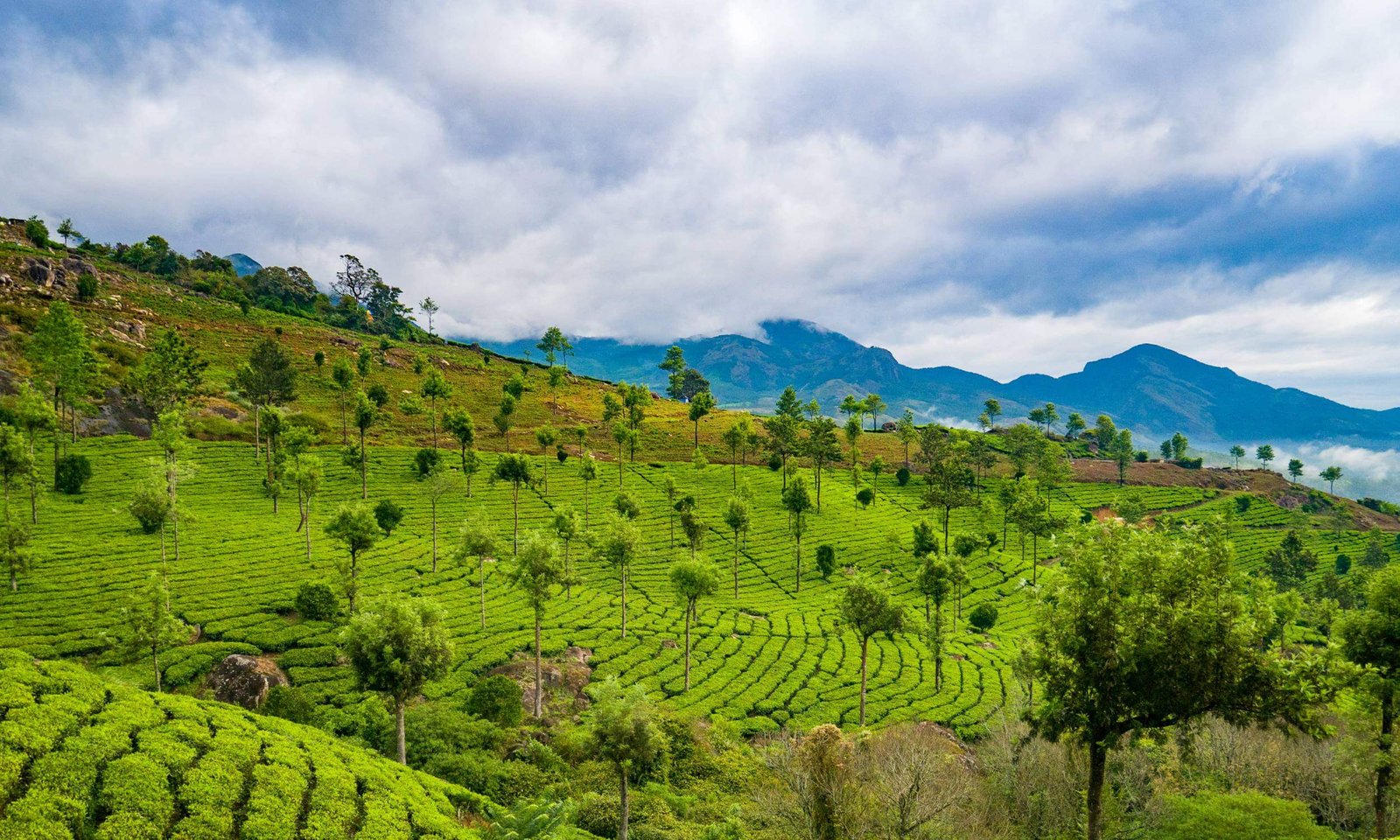 Munnar is one of the top hill stations to explore in South India. Worry not about weather as each season has its own bliss. Just pack your bags to explore its beautiful fairytale-like landscapes. Munnar is a beautiful poetry of nature which has been captivating soulful wanderers for decades. This place has the most beautiful views of nature. We can compare it with Kashmir which is a paradise on earth. If winter is your choice, you will see the most mesmerizing snowfall views will make your winter vacation one of its kind. Summer will shower the visually attractive greenery to your eyes with a cool breeze. The magical monsoons will make your day blissful with the magical murmur of waterfalls, raindrops and refreshing vibe. There is no reason for romantic couples to not come here. Every view here will bring out the romance.
Delightful Highlights
Imagine the views of the mountains of the mesmerizing Western Ghats, emerald green plantations, waterfalls, scent of coffee tea and cardamom, the melodious sounds of gushing Mudrapuzha, Nallathambi and Kundala rivers. The list of beautiful views is endless. It is a place where you will see the breathtaking Neelakurinji Flowers which blossom every 12 years. The beauty of Anamudi Peak, the adventure of Bamboo Rafting, Mountain biking, trekking etc. Munnar is a must visit Hill Station for awesome hill holidays of South India. No writer can justify the beauty of Munnar with words. It's something else. Try delicious dishes like Malabar Parota, Fish curry, Nadan Kozhi Varuthathu, Prawn curry etc. in Munnar for sure.
Also Read: Top Tourist Places in Kerala
Shimla Hill Station, Himachal Pradesh- Real Enchantment is Here
Mighty Himalayan mountains showers bliss upon wanderers. Misty dense forests heals the soul with the views of serene greenery all around. The snowy winters, colonial era lodges, colorful markets, delicious cuisines and exciting adventure activities such as trekking, paragliding and ice-skating makes Shimla a beautiful mountain getaway to release all your tiredness and rejuvenate your soul. Honeymoon couples, solo backpackers and families love Shimla for awesome mountain views, adventures and ambiance. Even filmmakers could not resist themselves from Shimla to make movies. The pleasant weather of the city makes it an all-time favorite destination for tourists in North India. In Fact, it comes first in the list of top 10 Hill stations of India.
Delightful Highlights
Awesome mountain views from Toy train, fun filled day at Lakkar Bazaar, thrilling Ice skating at open air Ice- Skating rink, River rafting, adventures in the woods and camping, nature walks, exploring serene temples, fun of the Shimla Ridge – the list is endless. Shimla is one of the most exciting travel destinations in North India. Explore, Enjoy and taste the thrill of the adventures. Not a single moment is dull here.
Also Read: Chail Tourism- Places to Explore & Top Things to Do in Chail
Nainital Hill Station, Uttarakhand- Lake Paradise of Uttarakhand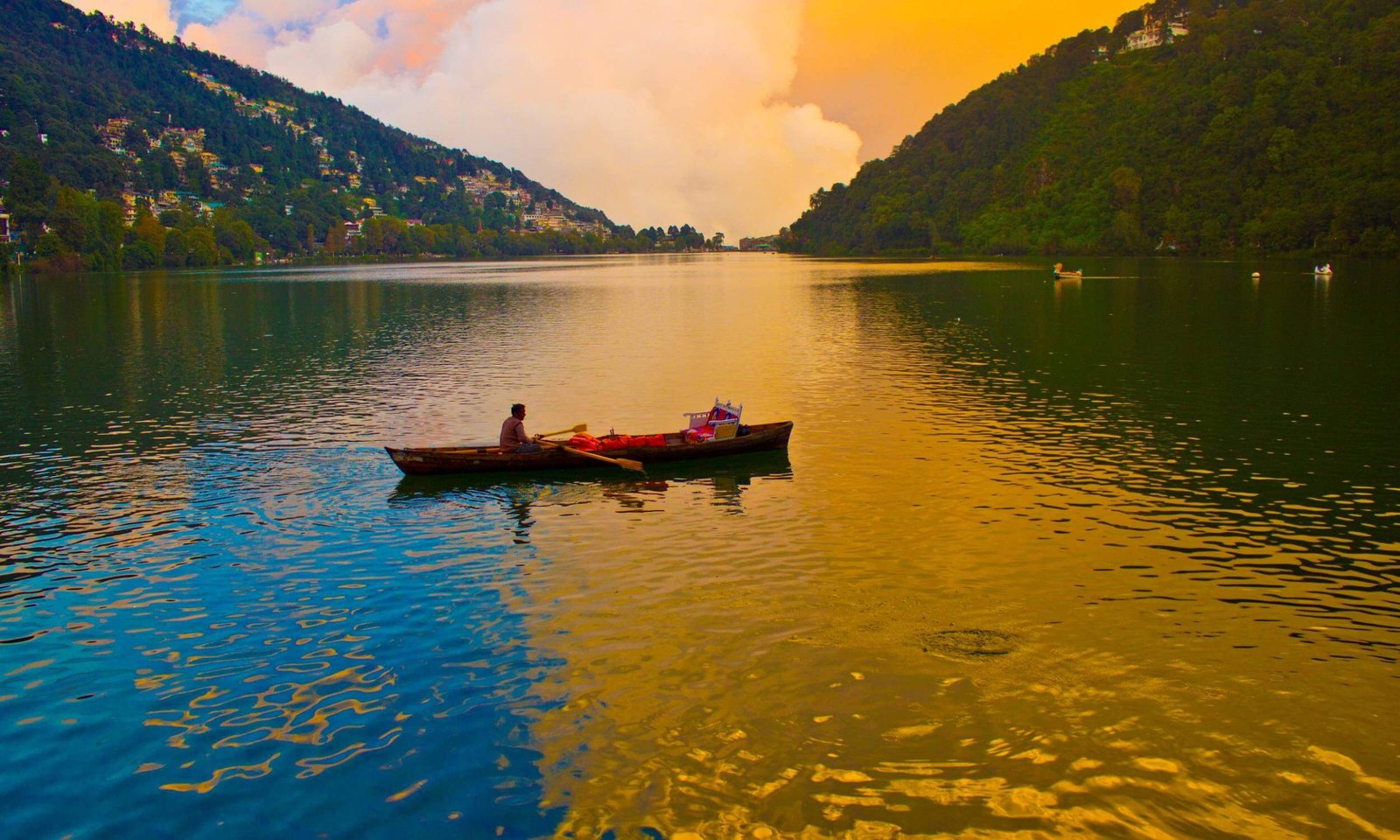 Nainital, the serene paradise for nature lovers will delight your soul with wonderful views of Himalayan mountains, lakes, mesmerizing temples, exciting adventure activities, and abundance of greenery. If you are looking for a place full of greenery, lakeside views and peace then Nainital would be a perfect choice for a wonderful hill station vacation. Nainital is named after Goddess Naina Devi who is an incarnation of Goddess Sati. It is believed that her eyes fell on this spot and thus the place is named as Nainital (Nain- Eyes and Tal means – Lake). So, it is also a holy place for Hindu devotees. The beautiful temple of Naina Devi surrounded by Naina Lake shows the real essence of Nainital. The views will delight a photographer's soul. It is a perfect place to spend fun-filled moments with family and friends also as it is one of the favorite summer vacation hill stations for tourists.
Delightful Highlights
The colorful markets, the delightful chaos and the evening stalls will tell you a lot about Kumaon culture. It's a wonderful hill station of North India to visit in summer as well as winter as the weather is always awesome for sightseeing. In winter you will be able to enjoy the amazing Winter carnival held in December. Exciting activities, delicious cuisines, stalls, cultural performances, music, traditional dances will amaze your senses for sure.
Also Read: Best Places to Visit in Uttarakhand
Ooty Hill Station, Tamil Nadu- Queen of Hill Stations
On the backdrop of Doddabetta Peak in the mesmerizing Nilgiris lies one of the picture-perfect Hill Stations of South India – Ooty. It was once a summer retreat for Britishers. Just imagine how attractive the landscape of Ooty was for Britishers that they considered it as an option to spend delightful summers in India. Ooty has everything that can draw any wanderer out from its nest. It's a place where you see the beautiful amalgamation of chaos and harmony. The delightful old world of Ooty comes alive when you see the colonial era buildings, the verdant valleys, clear blue skies, lush green coffee and tea plantations, mesmerizing ravines, soothing hills and rocky terrains makes Ooty very attractive for honeymoon couples, families and nature lovers.
Delightful Highlights
The main highlight of Ooty Tourism is its Toy train Ride. The Toy Train of Ooty runs on one of the steepest tracks in Asia. You must not miss this train ride as it will take you to some of the most beautiful locations such as Coonoor, Wellington, Lovedale. You will also behold beautiful forests of Eucalyptus, Pine and Conifer forests and lofty mountains throughout the journey.
Apart from the scenic toy train ride you must not miss the Tea and Tourism Festival held in January in Ooty. You will be able to see beautiful tea estates, variety of tea gardens. It's a festival to promote the tea growing industry of Ooty. Variety of cultural programs, folk music and dances will entertain your soul. There is also an amazing tea tasting and buying session.
Explore the colorful markets of Ooty. You will find scented candles, tea products, incense sticks, perfumes, attractive woolens, Jewelry of Toda tribe, Nilgiri honey, handicrafts, antiques and handmade chocolates.
Also Check Out: Best Places to Explore in South India
Coorg Hill Station, Karnataka – Its Beauty Sinks to the Mind Forever
If you love to watch the most colorful sceneries of nature, come to Coorg, if you want to drink the healing drops of serenity come to Coorg, if you enjoy the melodious silence of nature, if you love the sweet gaze of majestic hills, Come to Coorg. Coorg is a bliss to wanderers. Located in the western Ghats of Sahyadri mountains in South Western Karnataka, Coorg's landscapes are awesome to spend some quality time with your loved ones. Its climate remains pleasant throughout the year which makes it a wonderful attraction for summer as well as winter holidays in South India. Coorg is known for refreshing ambiance, picturesque waterfalls, exotic wildlife attractions, scenic campsites for memorable picnics and serene temples. It's a beautiful place for photographers. Every mile will amaze the senses in a different way. Coorg comes in the list of top 5 most beautiful hill stations to visit in South India. So, you must Visit this awesome Hill Station.
Delightful Highlights
Coorg holidays will be best enjoyed if you go to the beautiful campsites. Some Campsites are so beautiful that you will be compelled to live there forever. Try camping in riversides, it's visually very appealing to the mind and soul. Don't forget to visit temples. There are many solace-inducing temples such as Omkareshwar Temple, Talakaveri Temple, Bhagandeshwara Temple etc. Adventure loving souls will find their bliss in amazing wildlife Sanctuaries such as Brahmagiri, Talakaveri and Pushpagiri and Rajiv Gandhi National Park etc. There are many delightful spice and coffee plantations for serene nature walks which you must not miss in Coorg.
Also Read: Must Visit Waterfalls in India
Kalimpong Hill Station, West Bengal- It Beautifies Your Soul
Kalimpong is a mesmerizing Hill station in North East India which will captivate your soul with abundance of greenery. Nature lovers will fall in love with this place. Crowned by the summits of Mt Kanchenjunga, fascinating sceneries, Buddhist monasteries, churches, colorful local markets, exotic Biosphere zones, captivating valleys and scenic rivers, Kalimpong will kiss your eyes with delight wherever you look. You will see the greenest of hills, beautiful bridges and scenic bamboo groves. Decked with rain and alpine forests there are numerous captivating waterfalls to melt your soul. Indeed, you will find Kalimpong visually appealing. It is surely a must visit hill station destination for relaxing your mind, body and soul with nature's nourishment.
Delightful Highlights
Kalimpong is a wonderful trekking paradise. You will explore amazing views of forests and mountain countryside which will definitely make your trekking adventure memorable and scenic. One of the best things to do is the amazing water rafting activity at Teesta and Rangeet Rivers. Surrounded by hills teeming with exotic floral and faunal species, you will get a fascinating view of dense forests. The foaming white water is absolutely perfect to try thrilling river rafting. Rivers are surrounded by gorgeous valleys and greenery which makes rafting appealing to the senses. Don't forget to visit Neora Valley National Park for more thrill and fun. A Wildlife Jeep Safari will open the mysterious folds of the jungle to show you the most amazing wild creatures such as Red panda, Leopards and a variety of birds.
Also Check Out: Best Travel Destinations in North East India
Kodaikanal Hill Station, Tamil Nadu- Gift of the Forest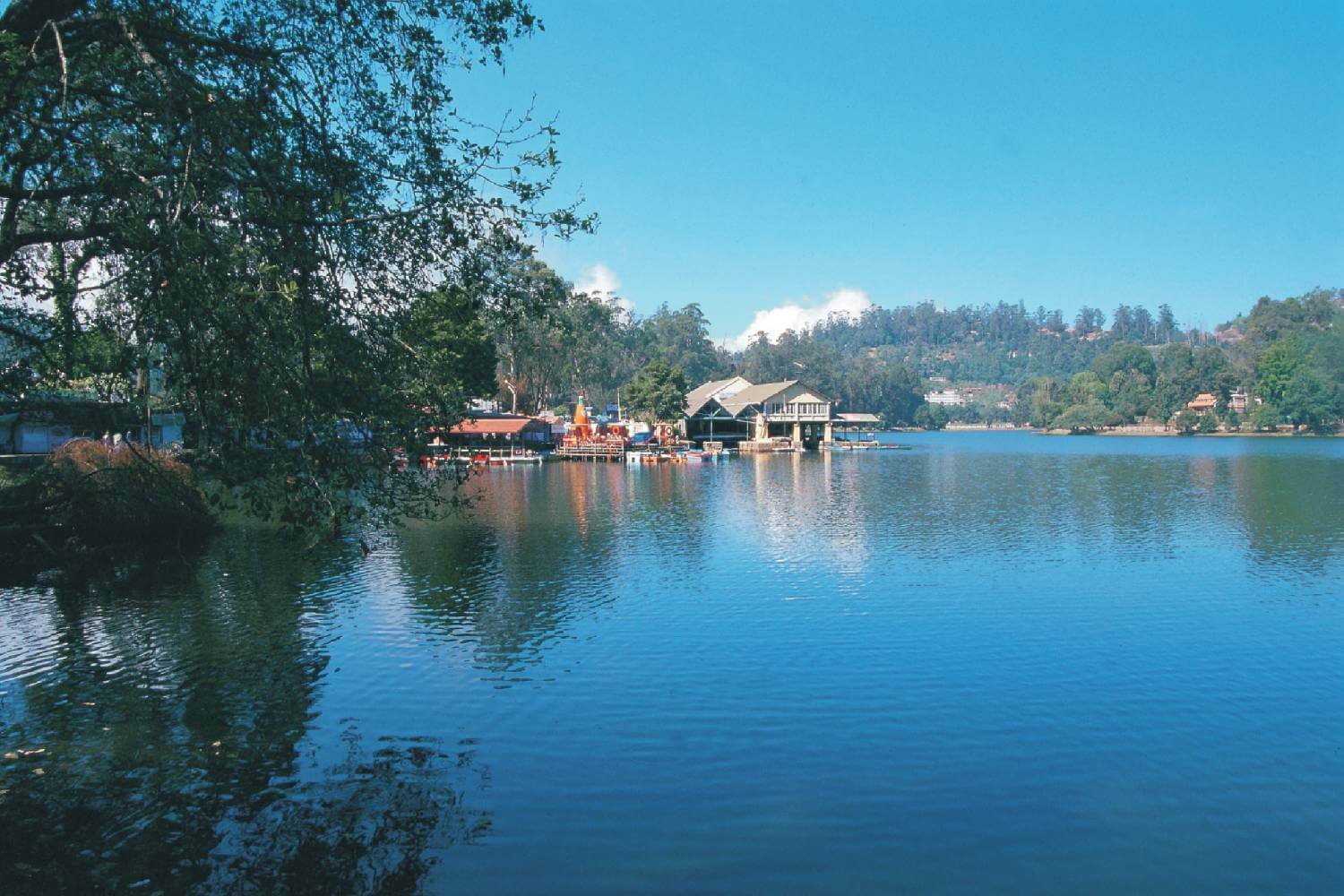 Kodaikanal is a beautiful gift of Nature to humans. It is one of the best Hill stations to visit in South India for nature lovers, adventurers and honeymoon couples. Wherever you look you will see this beautiful land adorned in greenery, cascading waterfalls, wooded jungles, scenic valleys, and lakes. The heart just dances to the tune of the musical murmur of cool breeze, waterfalls and nature's melodious rhythms. It is a place which can make any normal person an artist. Photographers would love to visit Kodaikanal. Kodaikanal is the princess of Hills. The stunning panoramas and delightful weather make Kodaikanal a must visit place for refreshing mountain and nature holidays.
Delightful Highlights
One of the best things to do in Kodaikanal is to soak the solace of Kodaikanal Lake. You can also indulge in a scenic boat ride. The breathtaking views of amazing fauna and flora and beautiful natural surroundings will make you happy. The enchanting Shola Falls would bring solace to your senses with sights and sounds. Camping in the Pine forests of Kodaikanal will add some thrill to your solace-filled trip. Nature walks in the beautiful Green Valley would be a treat to your eyes and there are numerous stunning valleys, plains and scenic hills to explore and capture fascinating memories in your camera.
Also Read: Best Places to Visit in Tamil Nadu
Mahabaleshwar Hill Station, Maharashtra- Crowning Glory of Sahyadri Hills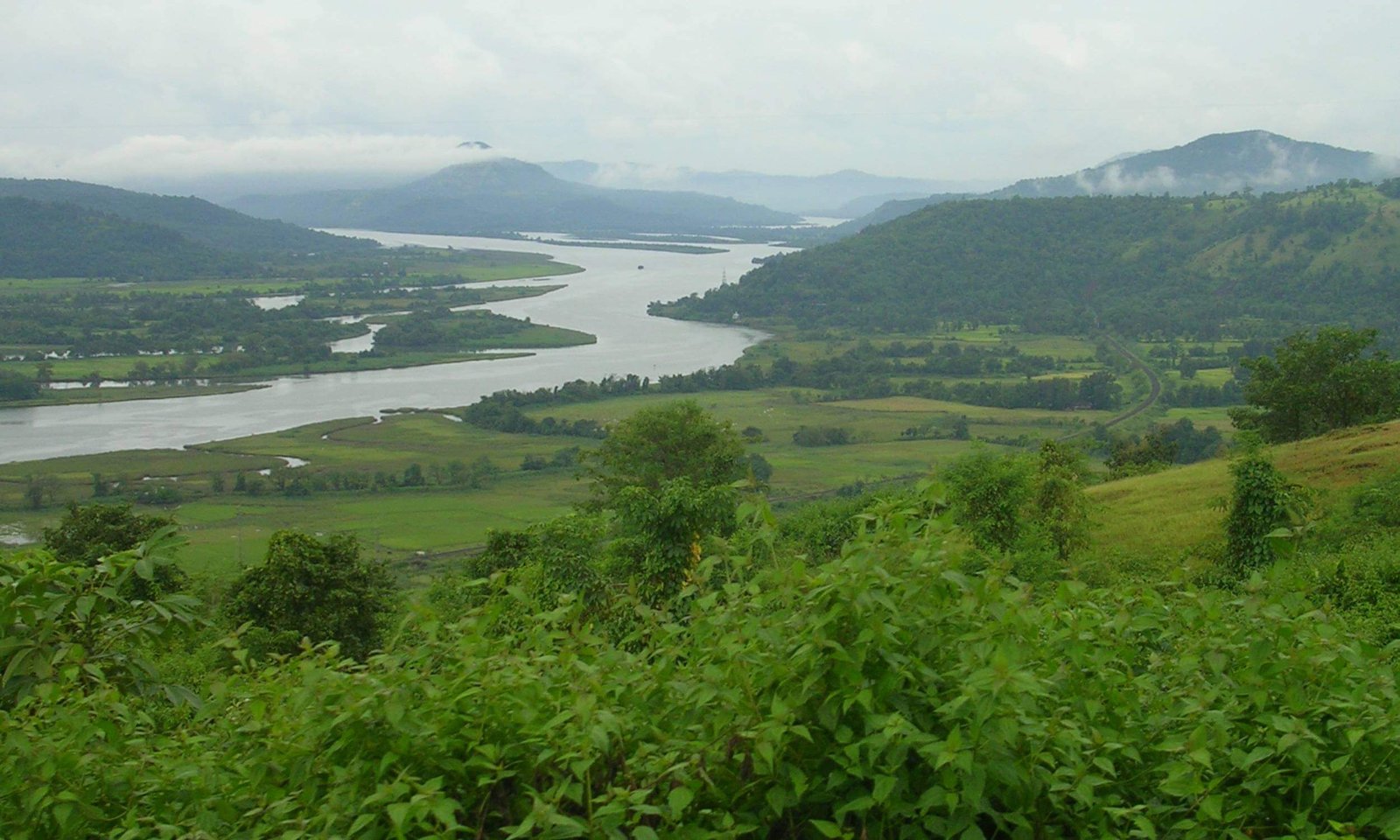 Western Ghats are blessed with fascinating nature landscapes and Mahabaleshwar is one of them. It is one of the best Hill stations to visit in West India. Mahabaleshwar is a destination for solace seekers. Its tranquility will make your soul alive. Away from the chaos of the cities, the natural beauty of Mahabalaeshwar would be a perfect option for a memorable weekend holiday. This green land has also kept the colonial charm intact. There are many pretty colonial style cottages overlooking the serene green valleys. The mind-boggling stopovers amidst the soothing hills calls for a cheerful picnic time with your loved ones. Couples will be seduced by its breathtaking charm and calmness. The silence of nature has a rhythm to make the couples fall in love with Mahabalaeshwar. The lush green mountains, the Mulberry and Strawberry farms are the most delightful sights in Mahabaleshwar. The rivers Krishna, Koyna, Venna, Savitri and Gayatri add more charm and serenity to the location. There is an old temple of lord Shiva with a cow statue.
Delightful Highlights
The area surrounded by Mahabaleshwar is not less than paradise. You can also explore Panchgani which is another beautiful weekend getaway for nature holidays. Colorful boats and Shikara rides of Venna Lake are a must not miss if you are in Mahabaleshwar. The rustic setting of Tapola will show you exotic floral and faunal species. It is one of the most beautiful treks to do in Mahabaleshwar. The highest point of Mahabaleshwar, Wilson Point will show you breathtaking colors of the entire Mahabaleshwar, awesome sunrise and sunset views. You must visit here for amazing views.
Khandala Hill Station, Maharashtra – Embrace the Magical Monsoons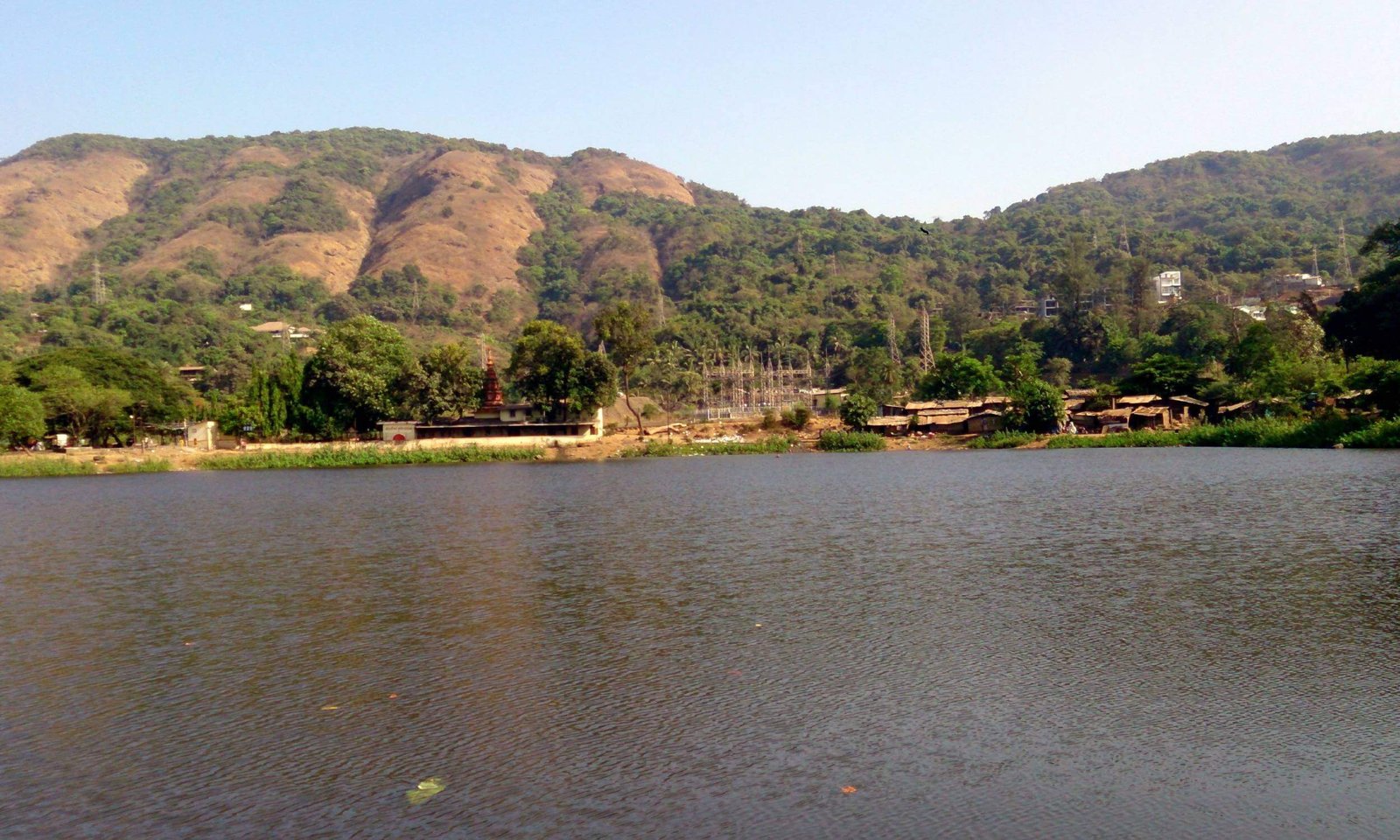 Khandala is a scenic hill Station of West India and one of the best weekend getaways for refreshment and recreation with the loved ones. This beautiful hill station is full of fairytale settings. There are breathtaking valleys, mesmerizing hills, picturesque lakes and waterfalls, dense green forests, serene temples to tickle your camera lens. Khandala looks gorgeous in the monsoon. In fact, most of the tourists visit this hill station during Monsoon. The greenery during monsoon seems like you are directly meeting the nature goddess with its full glory. There are many hiking trails to discover and create awesome tales of adventures. Lonavala is also a must not miss Weekend destination if you are visiting Khandala. It's a twin hill station of Khandala. The green meadows, hills and soothing silence is everywhere. Mother nature laughs to make you feel its eminence.
Delightful Highlights
Khandala is a beautiful hill station for travelers of all kinds to enjoy the most amazing weekend trip. You will get a lot of sights and sceneries to explore. Trekking is the best thing to do in Khandala. There are many trekking trails such as Tiger's Leap, Rajmachi Fort and Duke's Nose Peak etc. Don't forget Lonavala, it's amazing.  The trip to Khandala would be incomplete without exploring Lonavala. One of the most beautiful places to explore here is Lion's Point. Khandala is also very popular for its unique rock formations which you will get to see in Shiv Linga Rock. You will be mesmerized by the enchanting views of the hills of Sahyadri.
Auli Hill Station, Uttarakhand – Snow Falls, Nature Listens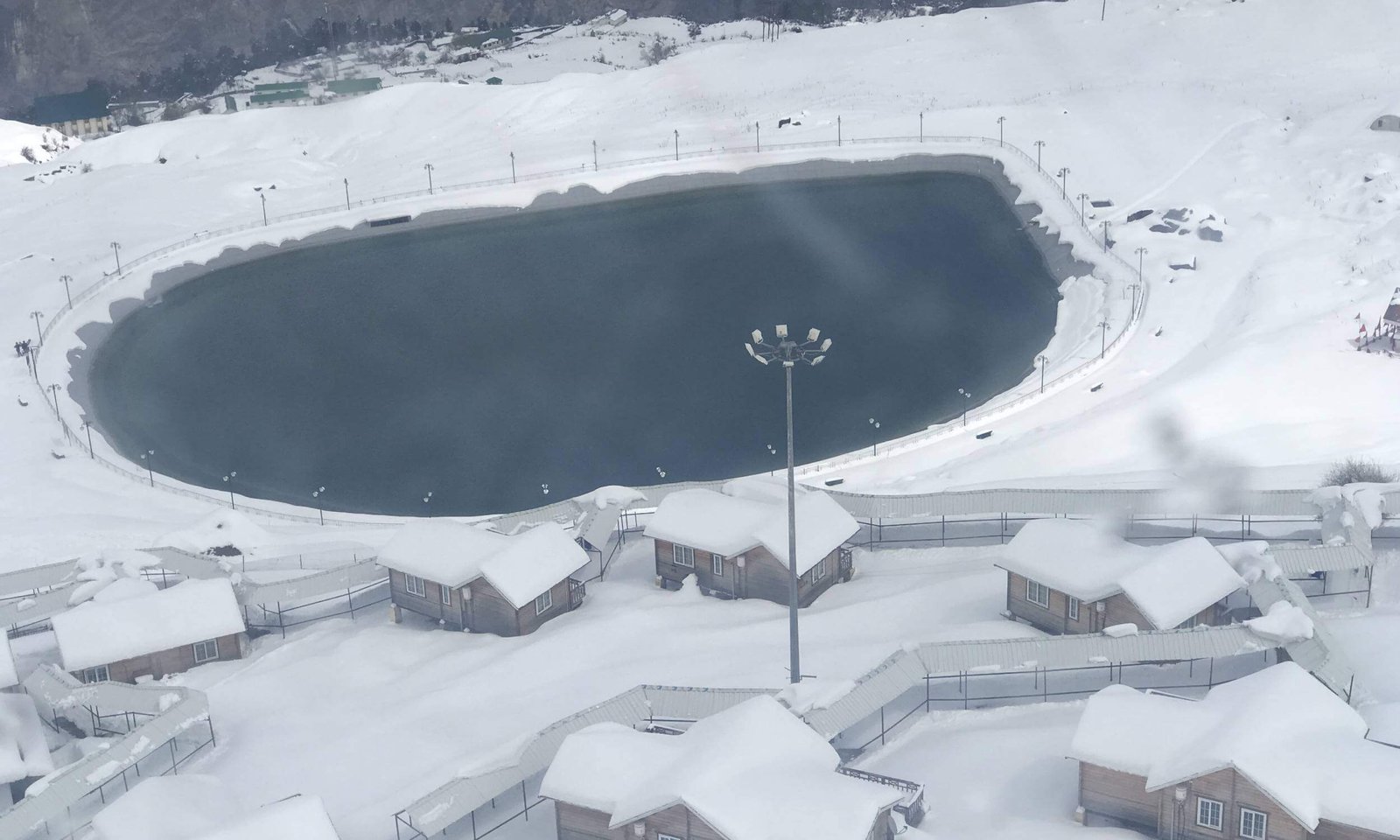 Auli is one of the most enchanting winter hill stations in North India. It enhances the beauty of Garhwal Hills. If you are very adventurous by nature then Auli perfectly fits the bill. You will enjoy Skiing, Snowboarding on high snowy slopes. It is also a very picture-perfect destination to click awesome pictures. The enchanting Oak, Conifer forests make Auli a thing of beauty and joy forever. There are amazing Ski resorts in Auli to delight your senses with scenic views and enjoy a warm hospitality with all the comforts. Auli is also a place to explore in the summer season. If you are more interested in exploring the green world. The lush alpine meadows, dense oak forests will please your nature loving soul. You can also enjoy trekking. The most popular trek to do in Auli is Gurson Bugyal Trek. From Gurson Bugyal you can also explore Kuari Pass.
Delightful Highlights
The lofty Peaks of Mt Nanda Devi Mana Parvat and Kamet will take your soul away forever. There are many other amazing options if you have more time to enjoy. Extend your weekend with the trail of the Valley of flowers, Nanda Devi and Hemkund Sahib. Auli is truly a treasure trove for adventurers and nature lovers. You must not miss Auli Ropeway, which connects the beautiful Auli with Joshimath. It showcases the true wonders of the mountains. It is the longest ropeway of India after Gulmarg.
Also Read: Chardham Yatra Travel Guide
Ranikhet Hill Station, Uttarakhand – On a Date with the Greenery
Welcome to a place where every mile looks dreamy. Ranikhet is one of the best Hill Stations to visit in Uttarakhand. For winter travel, the serene landscapes of Ranikhet would definitely enrich the travel experience of North India Hill Stations. In winter the sparkle of snow looks magical and the fog which envelops the whole town would seduce your camera's soul. Here you will find the rolling green mountains which come alive in bliss and the mist rising from it will definitely please the spirit in a different level. Ranikhet is a paradise for honeymoon couples in North India. There is a very interesting story behind its name Ranikhet. It is said that Queen Padmini of Kumaon was impressed with the soul seducing beauty of Ranikhet and asked King Sukhdev to build a palace. He fulfilled her wish and since then this beautiful Hill Station is known as Ranikhet (Queen's Meadow). Today there is no trace of the Queen's Palace but the beauty and tranquil vibe of this place keeps on increasing day by day.
Delightful Highlights
Ranikhet Holidays would be the most memorable holiday of your life if you dive deep into the beauty of refreshing Chaubatia gardens, forests of Bhalu Dam, Haidakhan Temple Trek and magical hamlets of Majkhali. It's beautiful and one of the best hill stations in North India for refreshing nature and Himalayan Mountain holidays.
Dhanaulti Hill Station, Uttarakhand- Romantic Delightful Wanderings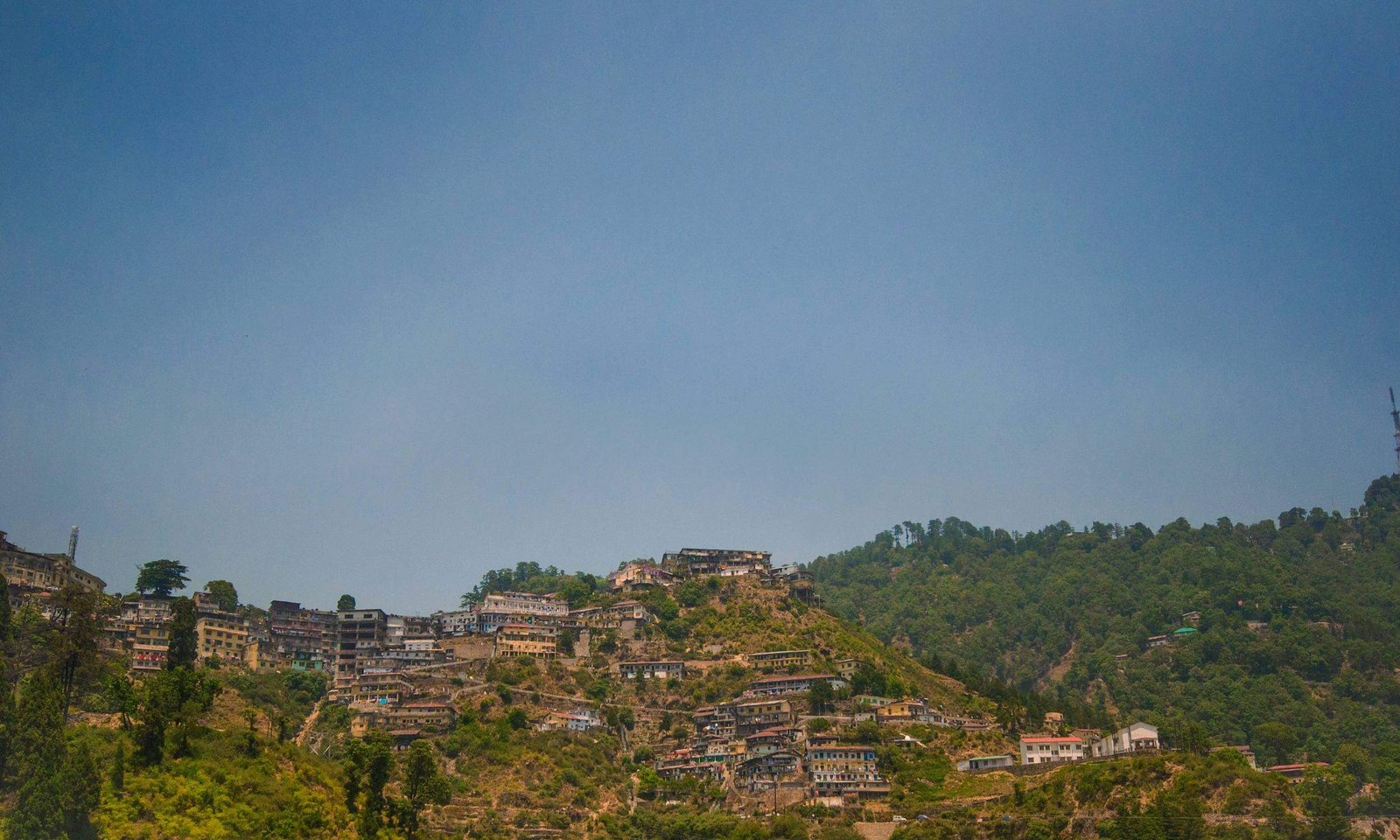 Looking for a beautiful and peaceful retreat to relax your senses? Well, a visit to Dhanaulti will be very delightful. Away from the most boisterous places of Uttarakhand, Dhanaulti audience will treat your soul with awesome and mind-boggling views of hills and lush green landscapes. Dhanaulti is one of the best hill stations to explore in India. Honeymoon couples often visit this beautiful hilly paradise for its soulful weather and tranquil landscapes. The snow-capped Himalayan mountains surrounded with beautiful dense forests of Deodar; Rhododendrons will blow your mind with its healing vibe. The weather of Dhanaulti is awesome for amazing holidays in summer and winter. However, winter's snowfall would be one of the best things to see here. Entire hill station is covered in snow during winter which never fails to attract honeymoon couples for romance. Why not? Panoramic Himalayan setting, snowfall, beautiful hamlets and pristine rivers makes Dhanaulti an amazing destination for honeymoon couples in North India.
Dhanaulti also attracts adventure lovers from all across India as it is one of the best adventure Hill station getaways. You can enjoy camping, horse riding, rappelling, sky walking, Skating, Mountain biking, rock climbing, and valley crossing etc. There is never a dull day for wanderers who love shopping. You will find awesome handloom products, silk and woolen shawls and souvenirs for loved ones.
Delightful Highlights
Adventurer Lovers will get the best of Dhanaulti adventure tourism in amazing adventure camps which specially cater to the needs of adventure lovers. Some Of the best adventure camps are –
Camp Thangdhar
Dhanaulti Mountain camp and cottages
Camp Dhanaulti Magic
Dhanaulti Camps
Himalayan Huts Dhanaulti
Also Read: Best Hill Stations to Visit in Uttarakhand
Pack your bags for fun filled and adventurous holidays at the most fascinating Hill Stations of India with your loved ones. The hill Stations mentioned above are indeed the most popular and breathtaking destinations to explore for refreshing mountain holidays and having a great time with family and friends.  Visiting any of them will make you crave for more. If you have already visited these places then let us know your experience. For them the memories will continue to shine and the season of poems would begin for artistic wanderers.
Frequently Asked Questions
What are the best Hill Stations of India to experience snowfall?
Snow lover would never get disappointed and miss the chance to witness amazing snowfall in India if they visit these amazing Hill Stations in winter –
Auli
Gulmarg
Patnitop
Srinagar
Spiti Valley
Pahalgam
Tawang
Ladakh
Dhanaulti
Narkanda
Shimla
Mussoorie
Manali
When does snowfall occur in India?
In India snowfall occurs in the months of Winter which start from the month of October and lasts till February. The best months to enjoy heavy snowfall are December, January and February. In October you will witness snowfall in Ladakh region, Pahalgam, Lachung and Rohtang pass. In North India Himachal Pradesh, Uttarakhand and Jammu and Kashmir are the best states to witness snowfall in the months of December, January and February.
What are the best less crowded Hill Stations to visit in summer?
Away from the hustle and bustle of city life, the serene solace and blissful views are all we need to cherish some moments of peace and delight. India is blessed with some of the most beautiful and less crowded Hill Stations that you can visit to embrace peace-
Munsiyari
Kaza
Tawang
Chakrata
Sirmaur
Kasol
Yercaud
Jawhar
Lonavala
Pelling
Kalpa
Ponmudi
Araku Valley
Sarmauli
Sanasar
Kurseong
Koroli
Which are the 10 best Breathtaking Hill Stations to Discover & Explore in South India?
To enjoy nature's green bliss, South India has a beautiful collection of Hill Station which will soothe your heart and soul. Some of the best Hill Stations of South India are-
Munnar
Yercaud
Ponmudi
Kodaikanal
Ooty
Coonoor
Coorg
Chikmagalur
Idukki
Devikulam
Which are the best hill stations to visit with family in North India?
Enjoy some fun filled moments, adventurous quests and peace with your family in some of the best Hill Stations of North India. Visiting these hill Stations would be the perfect choice to refresh your tired soul and share some joyful moments with your loved ones. These places are perfect for amazing mountain holidays.
Shimla
Manali
Dalhousie
Dharamshala
Nainital
Mussoorie
Kasauli
Srinagar
Chamba
Almora
Ranikhet
Kausani
Palampur
Dhanaulti
Lohaghat
Binsar
Sitlakhet
Pauri
Like & follow us on our following official social media channels
Facebook | Twitter | Linkedin | Instagram | Youtube
Also Check Out: Popular India Tours | Tour Packages | India Tour Packages | International Tour Packages
Other Popular Trending Holiday Destinations in India – Kashmir Tour | Himachal Tour | Uttarakhand Tour | Rajasthan Tour | Gujarat Tour | Sikkim Tour | Kerala Tour | Andaman Tour | Madhya Pradesh Tour | North East Tours
International Trending Holiday Destinations – Nepal Tours | Bhutan Tours | Singapore Tour | Thailand Tours | Sri Lanka Tours | Maldives Tours | Dubai Tours | Indonesia Tours
Tour Packages by Interest – Adventure Packages | Wildlife Packages | Pilgrimage Packages | Heritage Packages | Hill Station Packages | Weekend Packages | Honeymoon Packages | Beach Packages | Chardham Packages | Trekking Packages
Other Interesting Destinations Travel Guide Blogs to Read
Other Interesting India Travel Guide Blogs to Read
Other Interesting Uttarakhand Travel Guide Blogs to Read
Other Interesting Adventure & Trekking Travel Guide Blogs to Read
Other Interesting Wildlife Travel Guide Blogs to Read