The beauty of Jammu and Kashmir is internationally renowned. Thousands of tourists visit the region every year. Gulmarg is one of the most visited destinations in Jammu & Kashmir due to its picturesque surroundings and numerous tourist amenities.
From majestic mountain peaks, lush greenery, large variety of flowers, hundreds of serene landscapes, forests of fir and pine trees- Every look has an even more blissful hotel. Gulmarg is also one of the most popular holiday tourist destinations in India.
The beautiful town of Gulmarg renders opportunity to reconnect with nature, find peace of mind and see a new face of Indian culture. The destination is a skier's paradise with perfect gradients for skiing. Apart from it, Gulmarg is home to world's second highest cable car. With its serene valleys and calm atmosphere, Gulmarg becomes one of the most popular tourist destinations in India. Mentioned below are some of the top things to do on your trip to Gulmarg.
Best Places to Visit & Top Things to Do in Gulmarg Kashmir Tour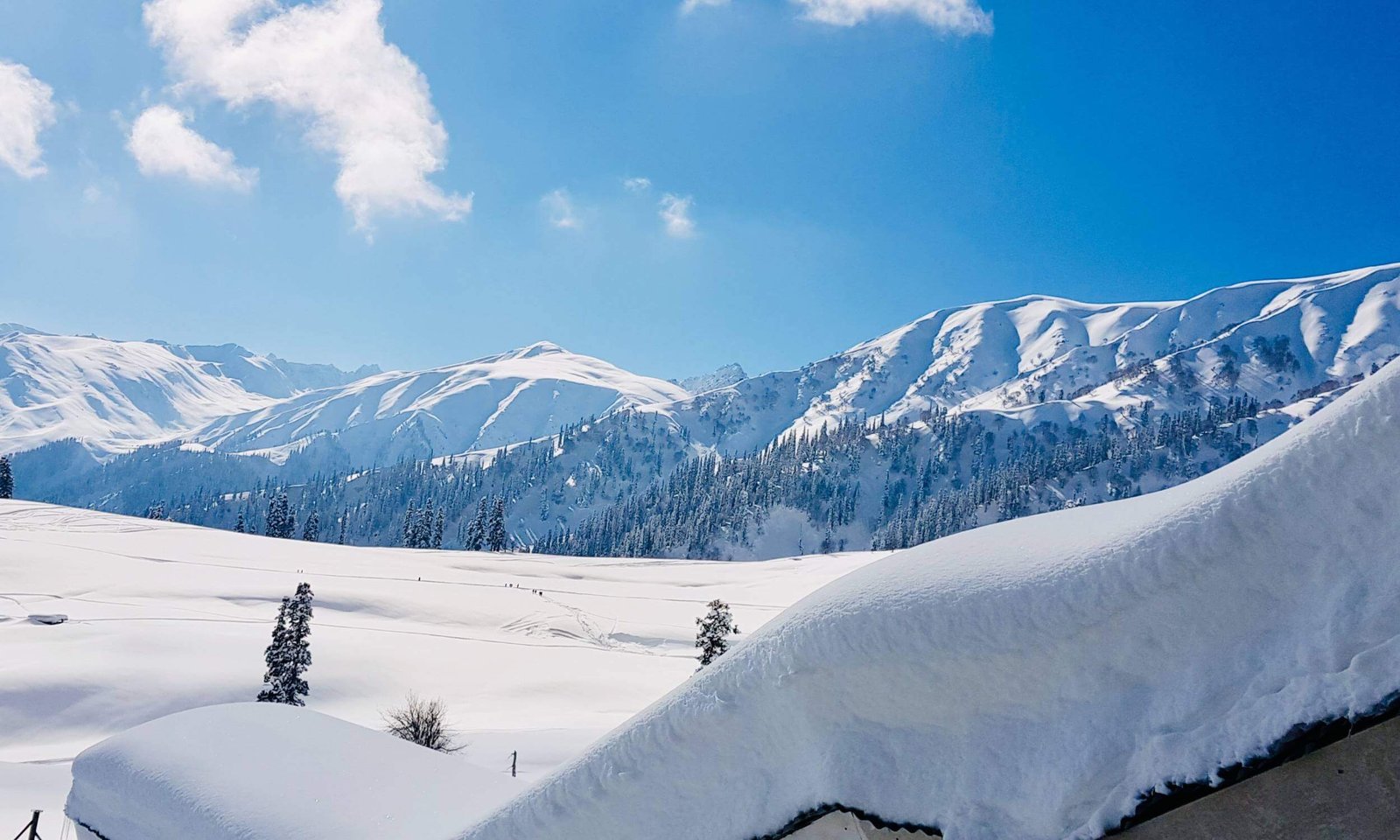 Try your hands on skiing as Gulmarg is the best place to ski in India.
Take a gondola ride in Gulmarg as it is the world's second highest cable car.
Try your hands on golfing as Gulmarg also has the world's second highest golf course.
 Explore the Gulmarg Biosphere Reserve for a rich flora and fauna experience.
Explore the scenic valley of Khilanmarg.
Visit the Victorian style St. Mary's Church.
Gulmarg is one of the best winter and summer holiday destinations in India. Gulmarg is a very good and affordable destination for those going on family trip or honeymoon vacation.
Get upto 30℅ of early bird discount on our Gulmarg Kashmir Tour packages. Reach us for more details / bookings – +91-8802149265
Where to Stay in Gulmarg Kashmir?
There are a plethora of Hotels to stay in Gulmarg. The best Hotels in Gulmarg are often minimalist, trendy, amazingly beautiful and other times rustic, each property is one-of-a-kind. There are fashionable urban retreats, boutique hotels, budget hotels, 3-star hotels with Ayurvedic spas,5 Star Hotels and luxury hotels with a gym, fine dining restaurants and breathtaking views in the background to soothe your soul and seduce your senses.
Gulmarg is also one of the most popular destinations for adventure seekers and honeymooners. Wooden cottages are the most preferred stay options in Gulmarg. The interiors of most of the hotels in Gulmarg reflect local traditions. While staying at the hotels of Gulmarg you will be able to peep into Gulmarg's local lifestyle. Some of the houses in Gulmarg are made without the help of an architect. Architecture is quite simple and easy going. Timber roofing is one of the remarkable features in the houses and hotels of Gulmarg. The hotels of Gulmarg are a great combination of modern and traditional architecture.
Also Read: Patnitop Tourism Guide
Gulmarg Kashmir Weather Information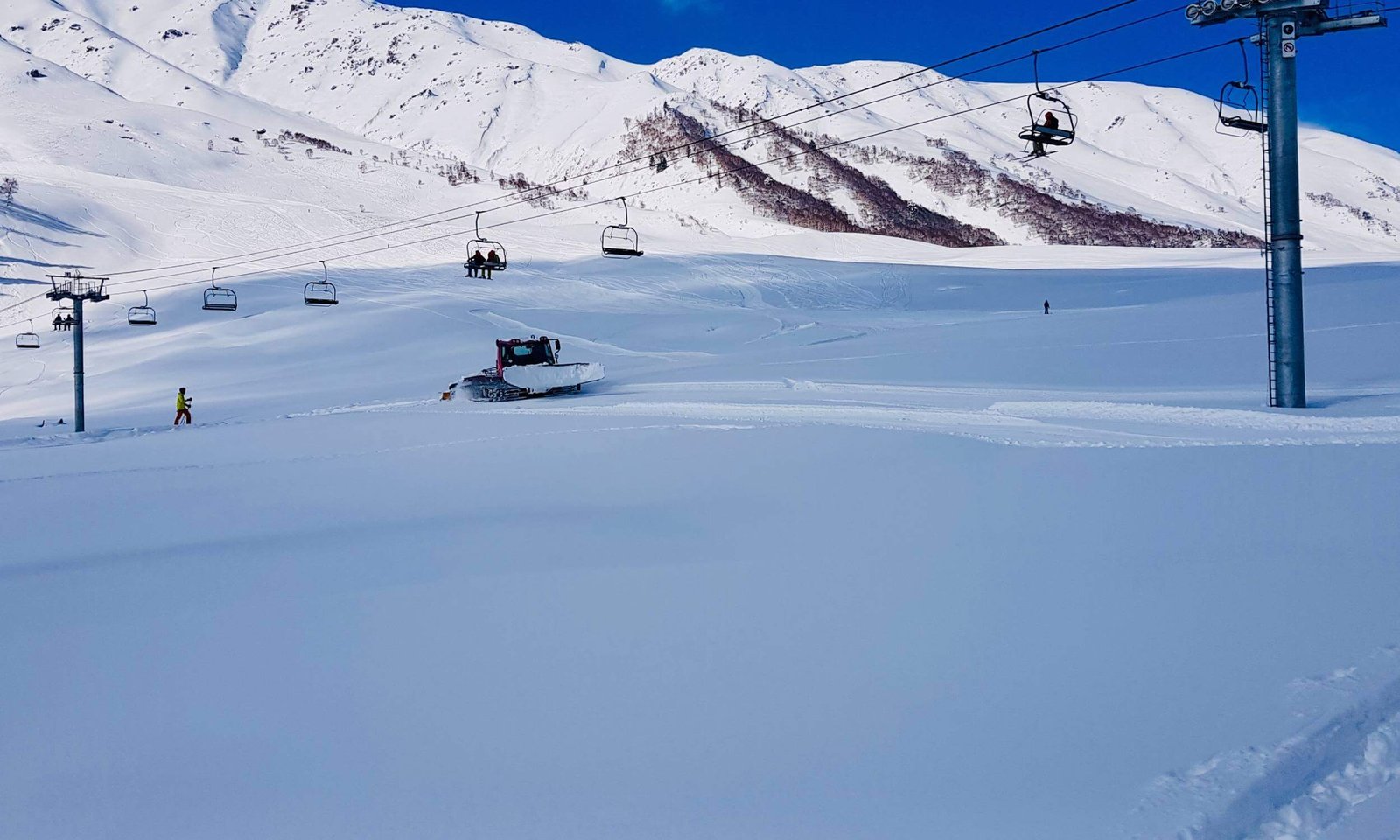 Summer Season in Gulmarg
Summer season begins in March and ends in the beginning of June. Tourists flock to Gulmarg to escape the smoldering heat of the sun in the rest of the country. The temperature ranges between 15 °C and 30 °C.
Monsoon Season in Gulmarg
The valleys of Gulmarg do not receive much rainfall but turn lush-green. The season begins in June and ends in September. The temperature ranges from 13°C to 17 °C.
Winter Season in Gulmarg
Winters is the best time to visit Gulmarg. The land turns into a winter snowland with heavy snowfall. The season begins in October and lasts till February with temperature ranging between -2°C and 12°C.
Also Read: Top Tourist Places in Jammu and Kashmir
How to Reach Gulmarg?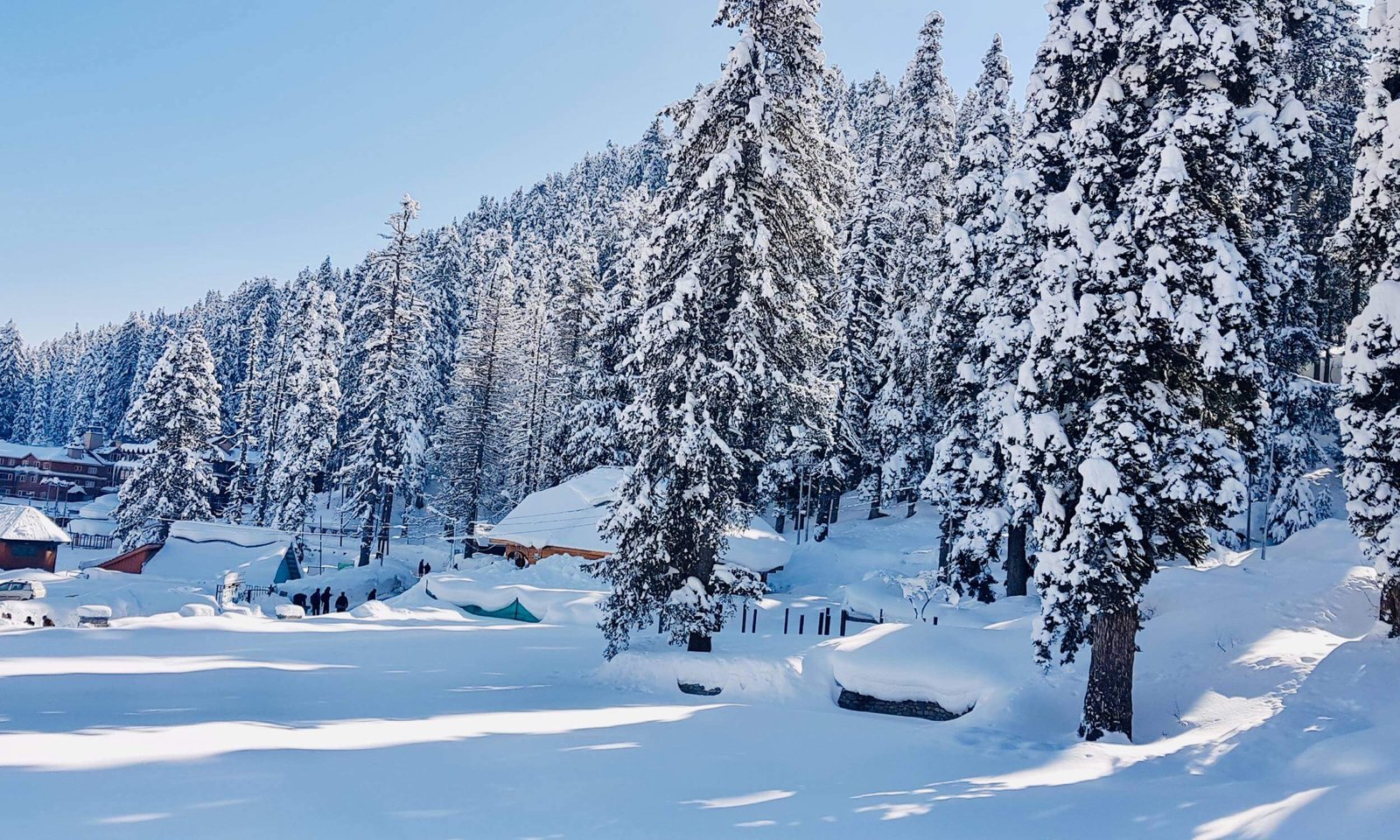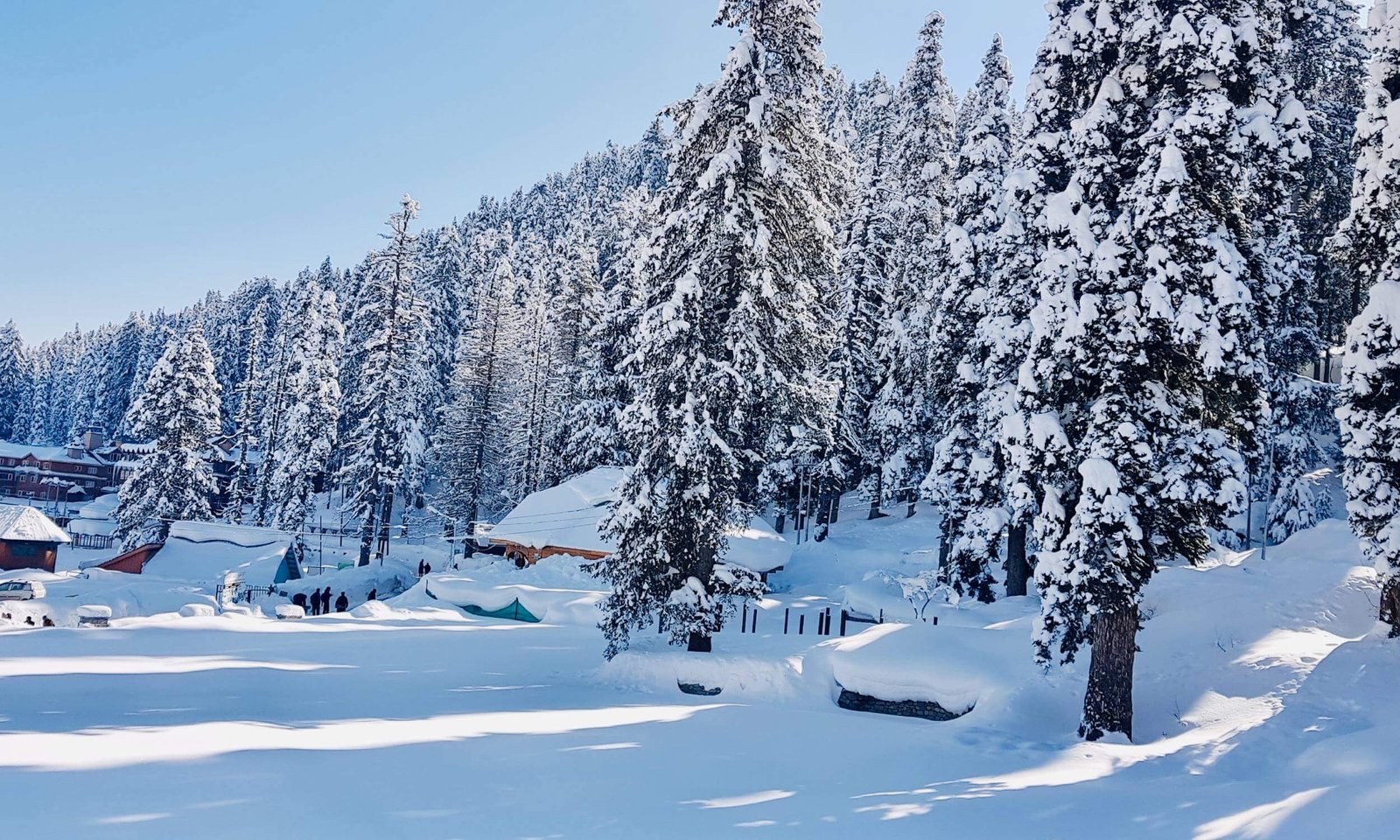 By Air
The nearest airport in Gulmarg is located in Srinagar, Sheikh-Ul-Alam International Airport. It operates flights to all the major cities of India such as Delhi, Goa, Bangalore and Mumbai among others.
By Rail
Due to its hilly terrain, Kashmir does not have an efficient railway network. The nearest railhead is the Jammu Tawi Railway Station, located at a distance of 315 km from Gulmarg.
By Road
Kashmir has an extensive roadways network. It is well-connected through National Highway (NH) 1 and NH 44 with major cities of India. Several buses are also operated by J & K State Road Transport Corporation (JKSRTC) to offer convenient travel options to tourists.
Popular Jammu and Kashmir Tour Packages
Like & follow us on our following official social media channels
Facebook | Twitter | Linkedin | Instagram | Youtube
Also Check Out: Popular India Tours | Tour Packages | India Tour Packages | International Tour Packages
Other Popular Trending Holiday Destinations in India – Kashmir Tour | Himachal Tour | Uttarakhand Tour | Rajasthan Tour | Gujarat Tour | Sikkim Tour | Kerala Tour | Andaman Tour | Madhya Pradesh Tour | North East Tours
International Trending Holiday Destinations – Nepal Tours | Bhutan Tours | Singapore Tour | Thailand Tours | Sri Lanka Tours | Maldives Tours | Dubai Tours | Indonesia Tours
Tour Packages by Interest – Adventure Packages | Wildlife Packages | Pilgrimage Packages | Heritage Packages | Hill Station Packages | Weekend Packages | Honeymoon Packages | Beach Packages | Chardham Packages | Trekking Packages
Other Interesting Destinations Travel Guide Blogs to Read
Other Interesting India Travel Guide Blogs to Read
Other Interesting Adventure & Trekking Travel Guide Blogs to Read
Other Interesting Wildlife Travel Guide Blogs to Read