No matter what your interests are, Munnar will be able to satisfy all your needs. This hill station is situated in the Western Ghats and is known for its unending tea plantations. It's a paradise for nature lovers and photography enthusiasts. If you love green and picturesque landscapes, mist-covered mountains, and serene natural settings, then you must visit the Munnar hill station in Kerala.
Munnar is also known as the 'Kashmir of South India.' The natural beauty of the Munnar hill station will leave you speechless. Munnar is home to a number of attractions like lakes, wildlife, streams, waterfalls, and dense forests. If you are looking forward to spending quality time with your family or friends during your next vacation, then traveling to Munnar is definitely the best decision you can make!
Nestled amidst the picturesque landscapes of the Western Ghats in Kerala, Munnar stands as an epitome of natural beauty and tranquility. With its lush tea plantations, mist-covered hills, and captivating waterfalls, Munnar has rightfully earned its place as one of India's most sought-after tourist destinations. If you're planning a Munnar Kerala tour, you're in for a treat.
This travel guide will take you through the best places to visit in Munnar – from popular points of tourist interest to hidden gems waiting to be discovered.
Top Tourist Places to Visit in Munnar, Kerala
Kundala Lake
Atukkal Waterfalls
Echo Point
Photo Point
Top Station
Pothamedu View Point
Tata Tea Museum
Eravikulam National Park
Mathupetty Dam
Anamudi Peak
Chinnar Wildlife Sanctuary
Munnar Tea Museum
Nyayamakad Waterfalls
Devikulam
Top Recommended Tour Packages for Kerala
Kundala Lake
The serene Kundala Lake, a must-visit lake in Munnar and a prime nature sightseeing destination, is perfect for a leisurely boat ride or a lakeside picnic. The surrounding hills and gardens enhance the beauty of the lake, making it a popular spot for visitors seeking moments of tranquility amidst nature.
Attukal Waterfalls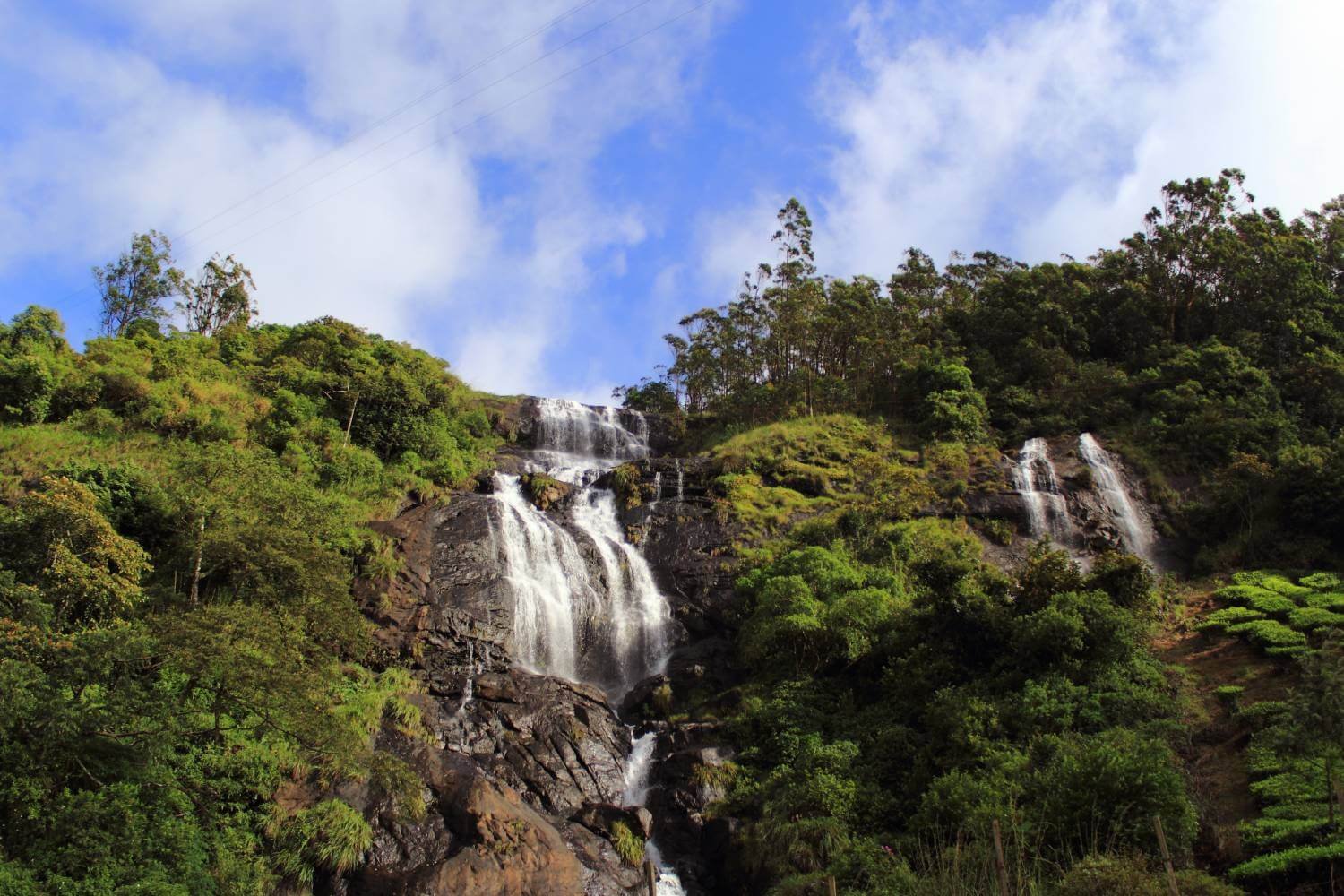 The Munnar tour can't be considered complete without visiting Attukal Waterfalls. Nature's symphony comes alive at Attukal Waterfalls. Cascading from a height of about 100 feet, these falls create a mesmerizing spectacle. The journey to the falls is as enthralling as the destination, with a trek through the dense Shola forests adding an element of adventure to your Munnar visit.
Echo Point
An excursion to Echo Point, a renowned tourist gem in Munnar, promises an auditory and visual feast. Named for its captivating echo phenomenon, this picturesque location offers more than just acoustic wonders. The sweeping vistas of mist-kissed hills and the tranquil lake weave an atmosphere of serenity, tailor-made for moments of relaxation and introspection. When you explore Munnar, a visit to Echo Point becomes an essential highlight.
Photo Point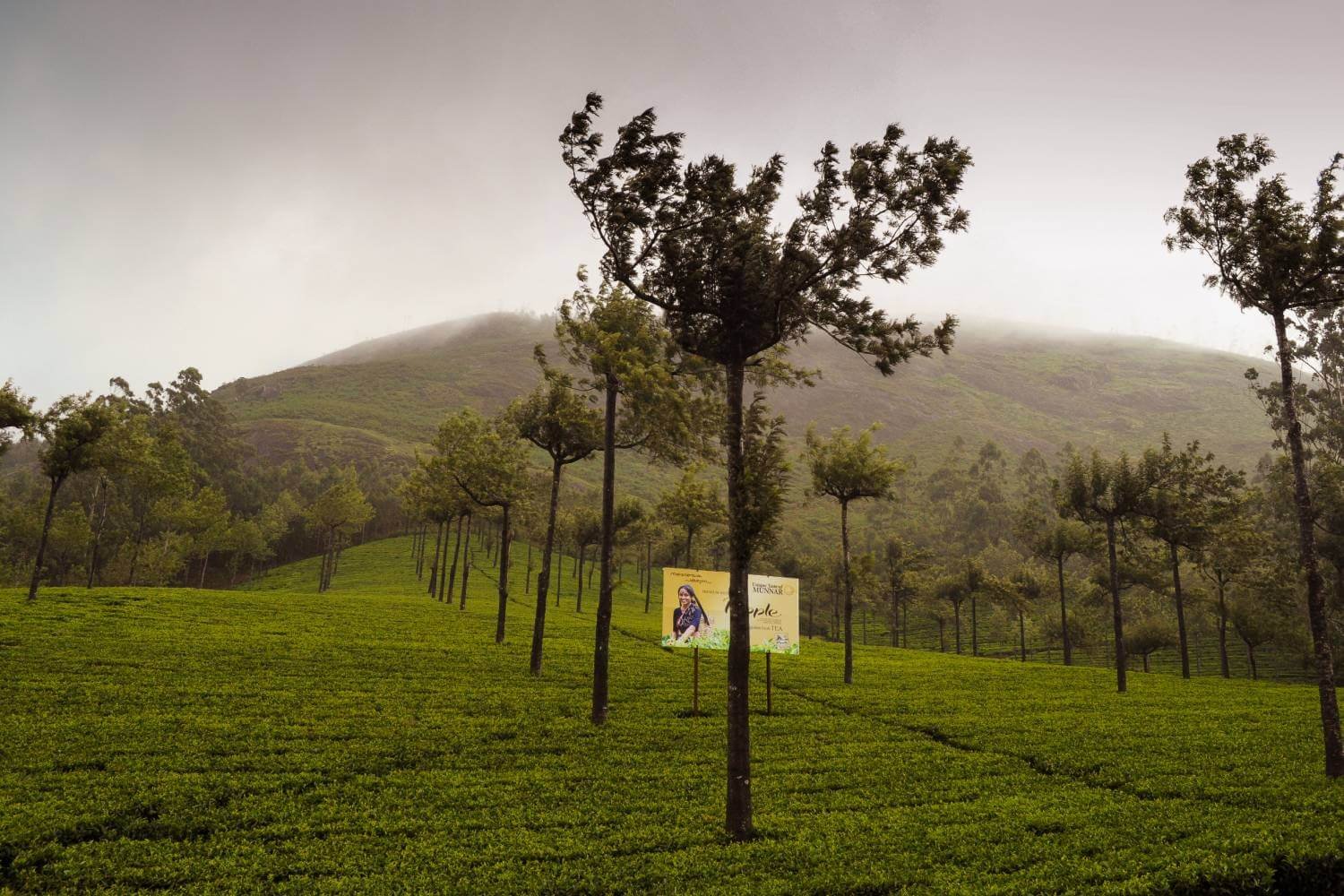 Photo Point, one of the top tourist places in Munnar and is a paradise for shutterbugs. Surrounded by lush tea gardens and the Western Ghats' rolling hills, this spot offers captivating backdrops for photographs that will leave you awestruck. It's a place where every click captures the essence of Munnar's beauty.
Top Station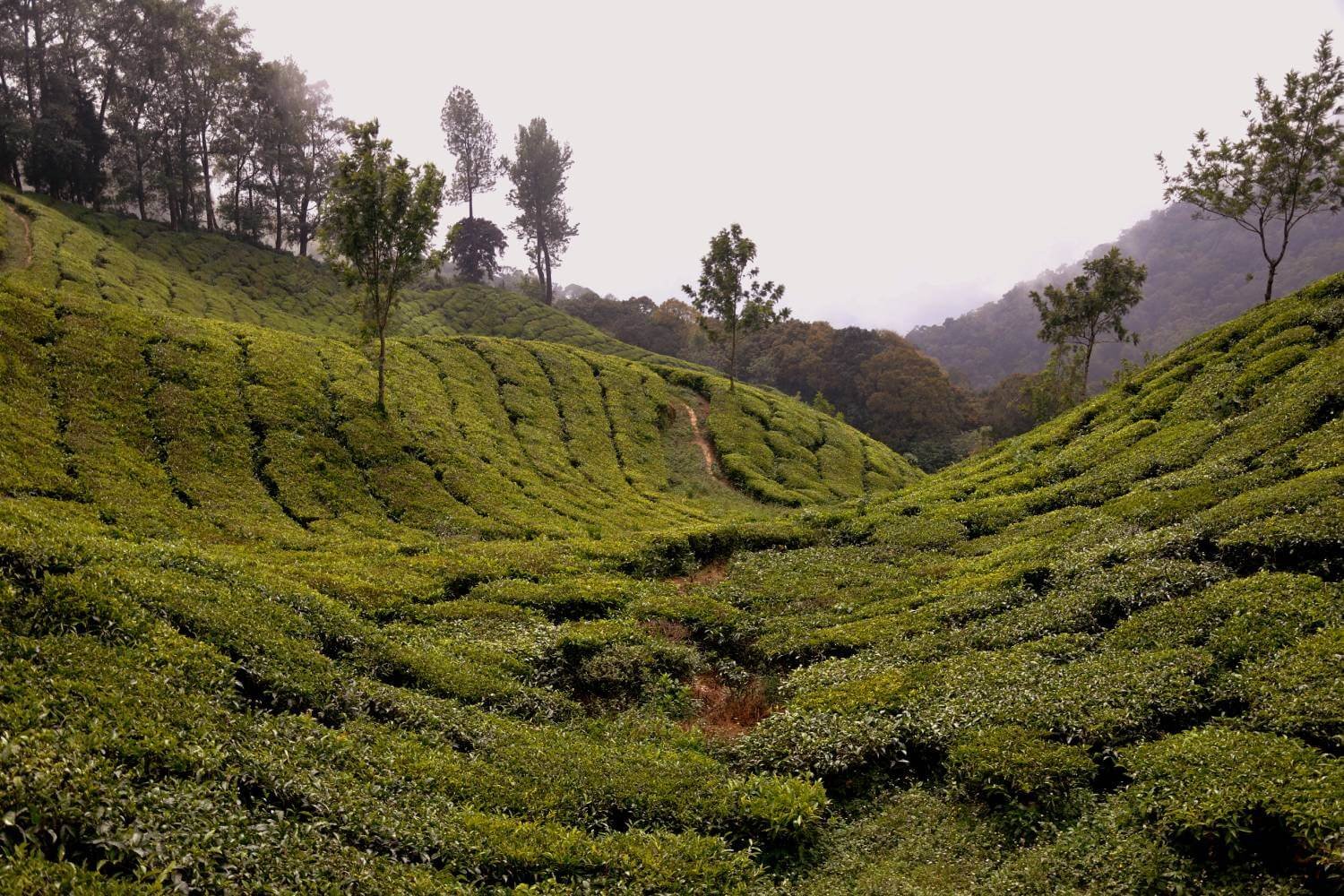 Elevate your Munnar experience at Top Station, one of the top visiting places in Munnar and the highest point in the region. Offering a panoramic view of the Western Ghats and the valley below, this spot is particularly popular during dawn, when the rising sun paints the sky in hues of gold and orange.
Pothamedu View Point
For a panoramic view of Munnar's sprawling tea estates and mist-covered valleys, head to Pothamedu View Point, a popular tourist place in Munnar, Kerala. Whether you're a nature enthusiast or simply seeking tranquility, this spot promises a visual treat that's both refreshing and rejuvenating.
Mattupetty Dam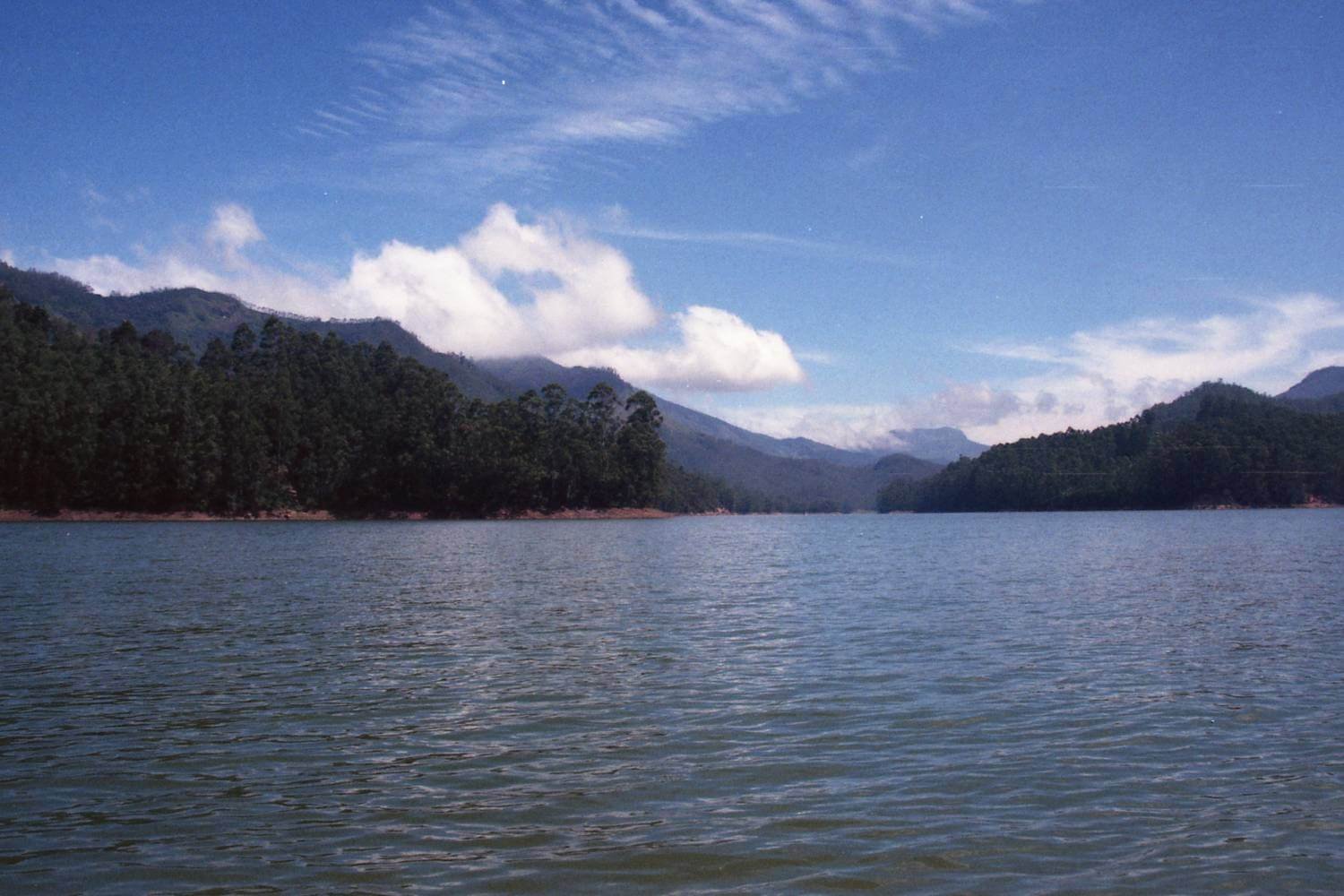 Offering a serene escape, Mattupetty Dam is a man-made marvel surrounded by the lush greenery of Munnar. The dam not only serves as a water reservoir but also provides an enchanting backdrop for a leisurely boat ride. The sight of the dam's tranquil waters, nestled amidst rolling hills, is nothing short of awe-inspiring. It is indeed one of the must-visit places on a Munnar sightseeing tour.
Tata Tea Museum
If you are visiting Munnar in Kerala, then you must delve into Munnar's rich tea heritage at the Tata Tea Museum. Discover the journey of tea production from leaf to cup, along with the history and cultural significance of tea in the region. The interactive exhibits and guided tours make this experience both educational and engaging.
Tea has a big role in Munnar's history. The tea plantations brought many people to this area. Tata Tea made a Tea Museum in 2005. This museum has pictures and machines that show the journey of tea in this place. It's at Tata Tea's Nallathanni Estate. This museum honors the hard work of those who kept the tea plantations alive for a long time.
You can learn about the past and growth of tea plantations here. You'll see how tea-making changed from simple machines to modern ones. You can also see how tea is made, including black tea. In the museum, there's a special clock called a sundial that was made in 1913 by the Art Industrial School in Tamil Nadu. The museum also has other things like the 'Pelton Wheel' used in a power plant in the 1920s, a machine to roll tea, and a wheel from a train in the Kundale Valley Light Railway.
You can even try different types of tea in a special room. They have rare and unique teas from around the world. This place is a favorite for people who want to really understand Munnar.
Visiting Timings:
Open from 09:00 AM to 04:00 PM.
Closed on Mondays and Good Friday.
Eravikulam National Park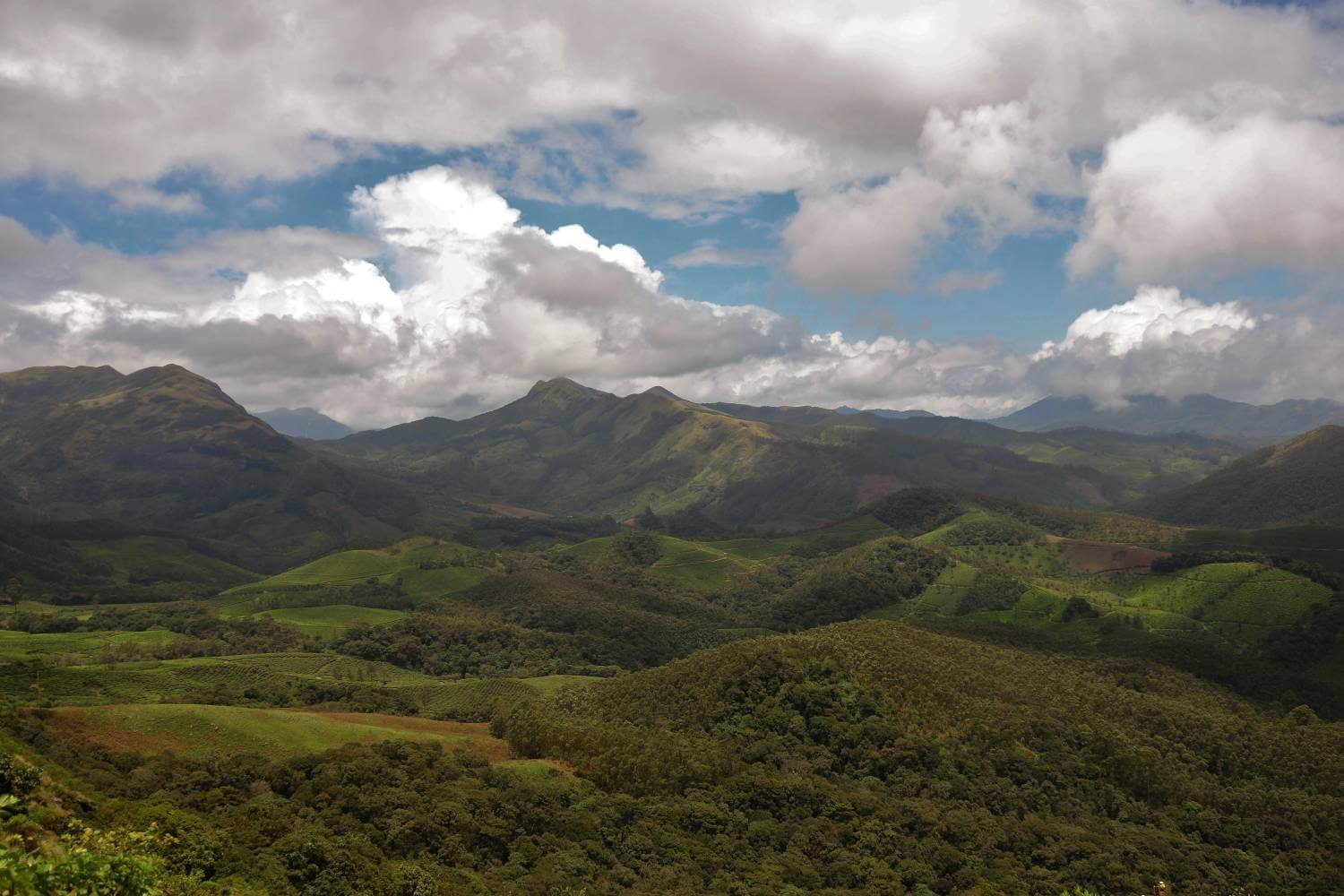 Nature and wildlife enthusiasts will find solace in Eravikulam National Park. Home to the endangered Nilgiri Tahr, this park offers a glimpse into the unique biodiversity of the Western Ghats. The rolling hills, lush meadows, and vibrant flora make it a captivating destination for eco-tourism.
Anamudi Peak
For adventure enthusiasts and trekkers, Anamudi Peak is a must-visit. It's the highest peak in South India, offering breathtaking views of the surrounding landscapes. The challenging trek to the summit is rewarded with an unparalleled sense of accomplishment and awe-inspiring vistas.
Anamudi Peak stands tall in the Nilgiri mountains. It's the highest peak in southern India at 2,695 meters (8,842 feet). People love to trek here in Munnar. Located in Eravikulam National Park, you'll find animals like elephants, Gaurs, and Nilgiri Tahrs. The peak gives you an amazing view of the valley, hills, tea and spice plantations, and wildlife. The area has green forests with bamboo and teak trees. You'll see rivers too as you walk.
Chinnar Wildlife Sanctuary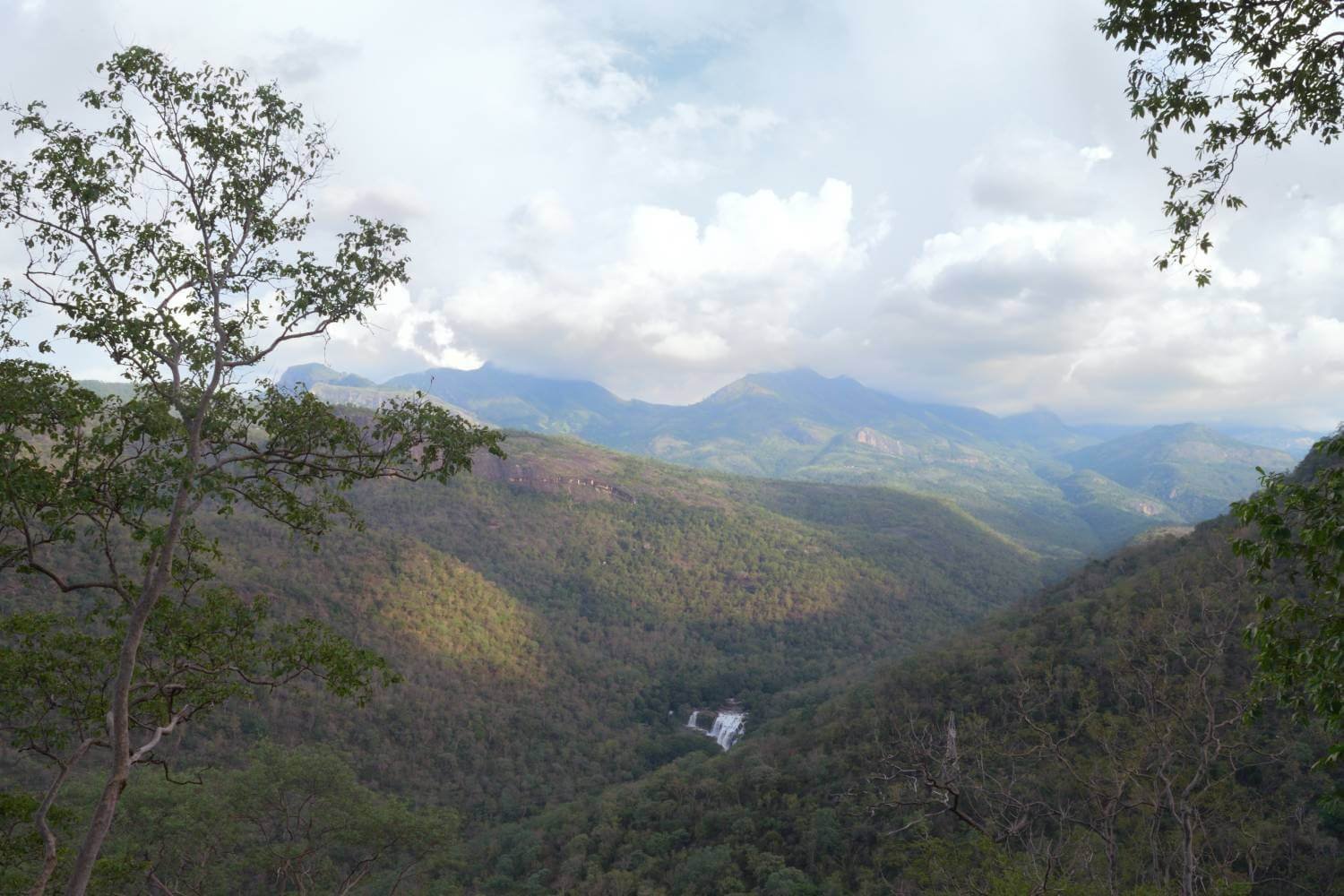 Immerse yourself in the diverse ecosystems of the Chinnar Wildlife Sanctuary. Home to a variety of flora and fauna, including the grizzled giant squirrel and the Indian star tortoise, this sanctuary is a haven for nature lovers and wildlife photographers.
Nestled in the heart of Idukki lies the Chinnar Wildlife Sanctuary, a realm of wonder that cradles the elusive Great Grizzled Squirrel of India. With a population of fewer than 200 individuals, these squirrels are among the most endangered creatures on our planet, casting a poignant spotlight on the importance of their preservation.
This sanctuary's unique positioning within the Western Ghats has gifted it an annual rainfall of under two months, shaping a landscape that stands resilient against nature's temperaments. Amidst its embrace, a symphony of wildlife thrives, accompanied by a tapestry of deciduous trees, creating an idyllic haven for enthusiasts of trekking and exploration.
Venturing into the exquisite surroundings, you'll encounter the enchanting Sandalwood forest, a realm deserving of every explorer's attention. Here, graceful herds of gaur and elephants roam leisurely, offering a mesmerizing glimpse into their world. Within this sanctuary's embrace, the convergence of dry deciduous forests, lofty peaks, and scattered grasslands paints a canvas of breathtaking diversity.
Embarking on a journey from Karimuthi to Chinnar, nature's theater unfolds alongside the road. Spotted Deer, majestic Sambar, lively Hanuman Langur, and resplendent peacocks create a living tableau, a testament to the vibrant life that calls this sanctuary home.
Amidst the hushed beauty of Chinnar Wildlife Sanctuary, a delicate balance between life and landscape weaves a tale of survival, adaptation, and coexistence, inviting all who venture here to become part of this enduring narrative.
Nyayamakad Waterfalls
The popular tourist place in Munnar Kerala, Nyayamakad Waterfalls, captivates with its ethereal beauty. Surrounded by lush vegetation, these falls tumble down from a considerable height, creating a soothing ambiance that's perfect for relaxation and meditation.
Nestled between Munnar and Rajamala, Nyayamakad welcomes you with stunning waterfalls. Water gracefully descends from a 1600-meter-high hill, creating a serene paradise for picnics and exciting treks. It's also home to Gravel Banks, a hidden spot for trout fishing.
People love coming here for picnics, and adventure seekers enjoy trekking to the falls. The water cascades from over 1500 meters, forming a pool below. You can even climb the rocks to the top of the falls.
During your visit, you might meet tea pickers and spot animals like Nilgiri Tahrs. Nyayamakad is a small paradise where water and nature come together in perfect harmony.
Devikulam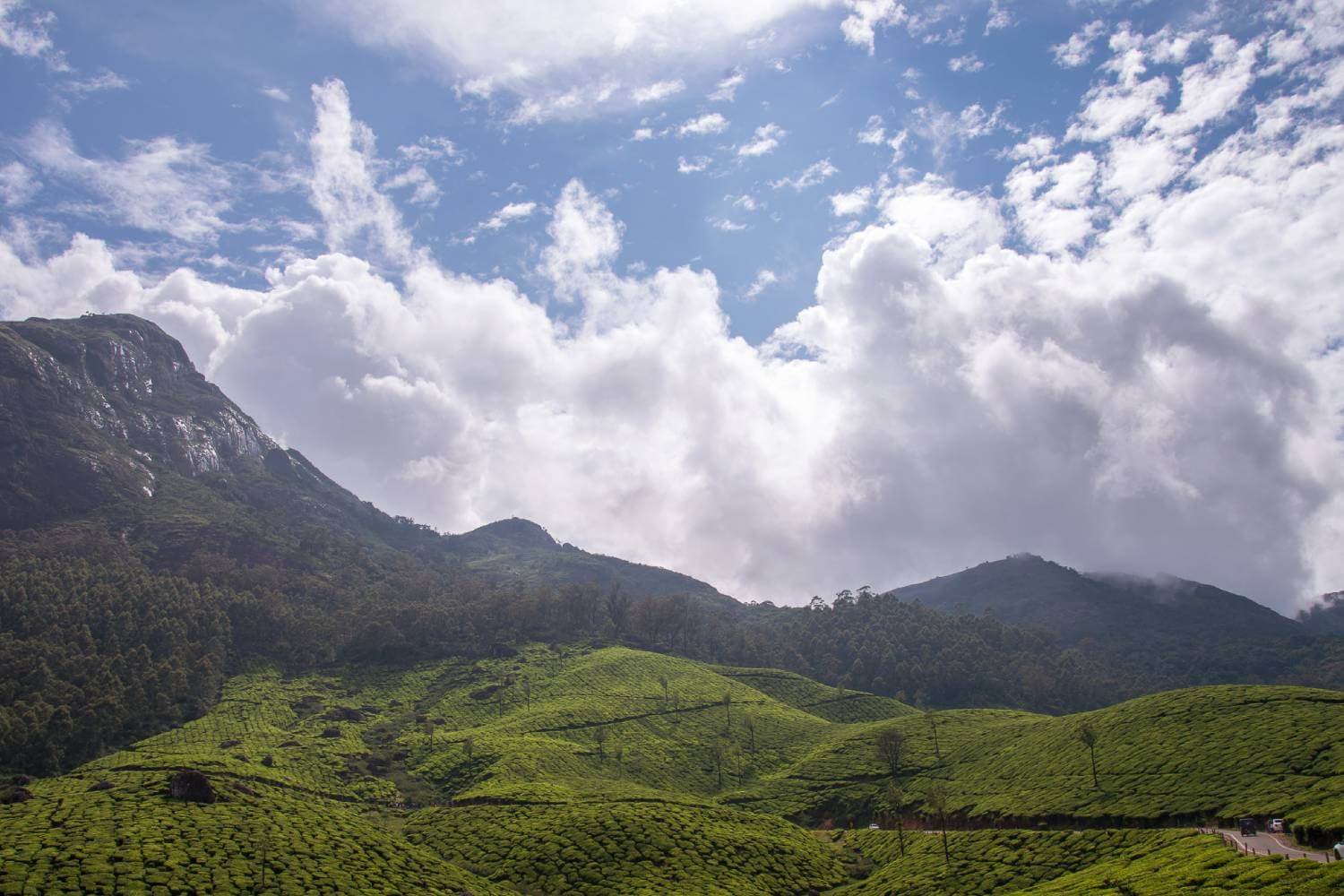 Devikulam, situated just 8 kilometers from Munnar, is a delightful picnic haven for tourists. With its lush landscapes, cool climate, and Devikulam Lake, this spot is perfect for unwinding and reconnecting with nature. The untouched waters and idyllic scenery of the lake offer a serene escape from the world's hustle and bustle. Moreover, this haven is a paradise for trout fishing enthusiasts, adding another layer of relaxation and enjoyment.
Top Things to Do in Munnar Kerala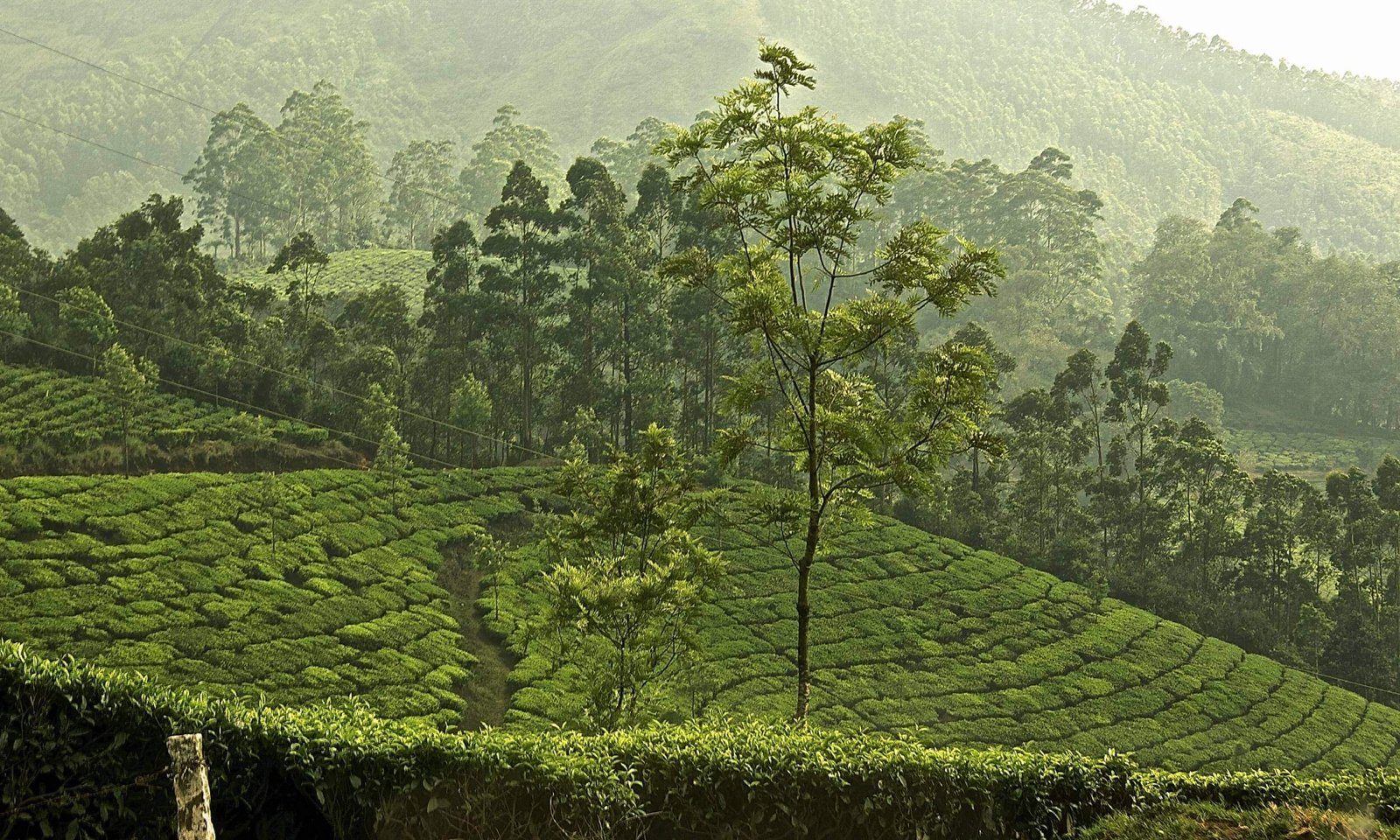 Munnar greets tourists with lush-green tea plantations, beautiful lakes, cascading waterfalls, remnants of colonial-era bungalows and spectacular diversity in wildlife. It is a perfect destination to escape to and cool down your nerves and get back on life. Some of the top things to do in Munnar are –
Camp overnight at Top Station in Munnar under the moonlit sky.
Stay in a tree house amidst the tea and spice gardens of the town.
Take a cycle tour through the lush-green tea plantation estates of Munnar.
Visit the Eravikulam National Park to spot the creatures of the wild.
Enjoy a shikara ride on the beautiful Lake Kundala.
Enjoy ayurvedic spa treatment in the spa centres of Munnar
Get upto 30℅ of early bird discount on our Kerala Tour packages. Reach us for more details / bookings – +91-8802149265.
Hotels & Resorts in Munnar
The tranquil aura and blissful peace of the alluring valleys, scenic landscapes, magnificent mountain tops reflects in the spacious hotels of Munnar. The hotels of Munnar epitomises peace and a sense of Euphoria. Munnar welcomes every kind of traveller with a caring heart. The hotels of Munnar have many things to offer – It offers you a place to escape to, surrender to the mesmerizing beauty of scenic landscapes in the form of 5 star and luxury hotels; a place to relax your soul with decent facilities and breathtaking views of majestic mountains in the form of Budget hotels and a place to soothe your soul and seduce your senses in the form of Nature and spa resorts. Every view is beautiful and it will elevate your experience into a different level.
In Munnar you will see many colonial bungalows near the tea plantations. Some of them are converted into a hotel. The architecture of the houses and hotels are quite simple and easy going. Some buildings still reflect the charm of the colonial period.
Also Read: Best Places to Visit in Kerala
Munnar Kerala Weather Information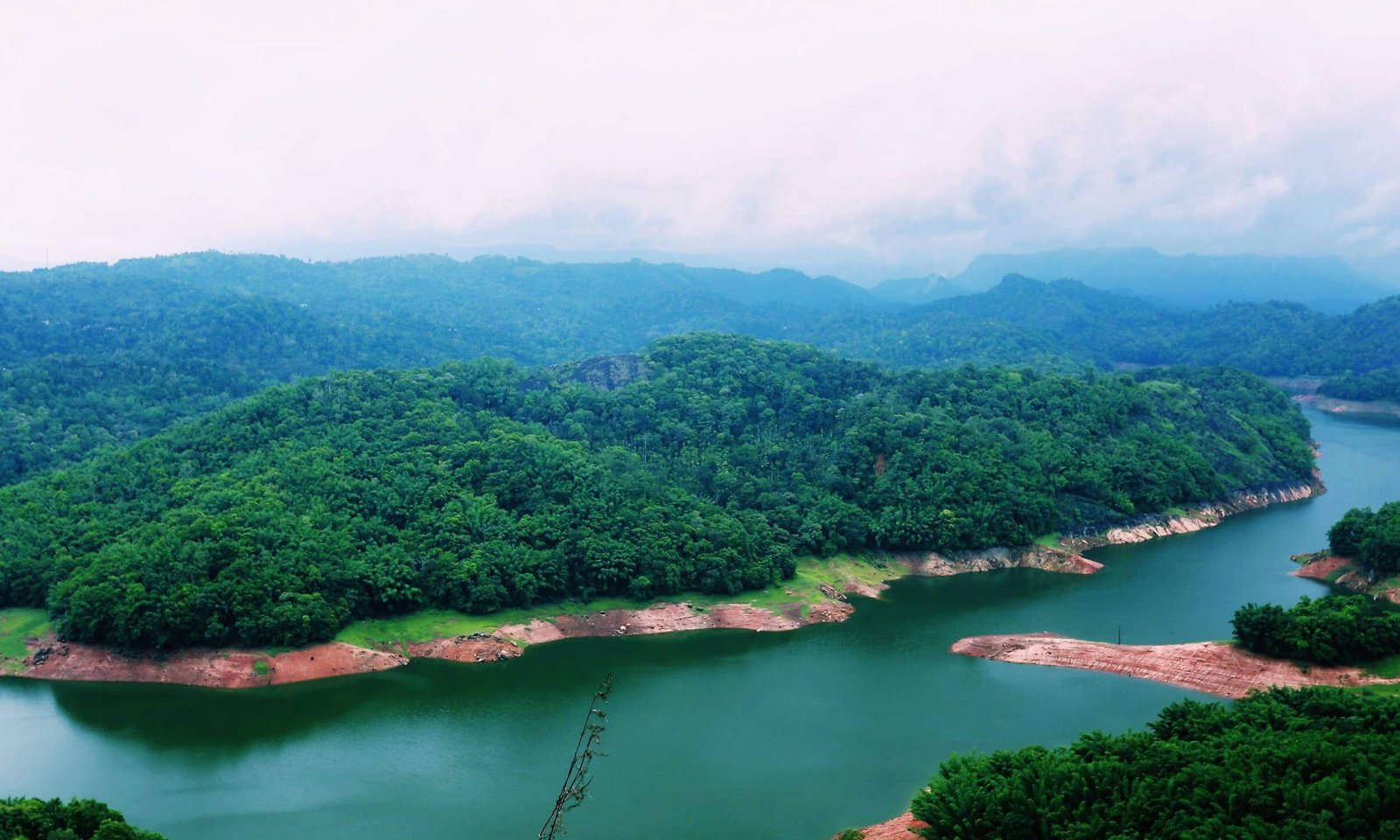 Summer Weather in Munnar
The summer season begins in the month of March and extends till June. The maximum temperature hardly exceeds 30°C keeping the weather pleasant.
Monsoon Weather in Munnar
The state receives rainfall from June to September every year. Monsoon is the best time to visit Kerala as it becomes more lush-green and alluring.
Winter Weather in Munnar
Winter season in Munnar is a bliss. With the lowest amount of rainfall, the temperature falls to 18 degree Celsius making it cold and pleasant.
Also Read: Alleppey Travel & Tourism Information
How to Reach Munnar?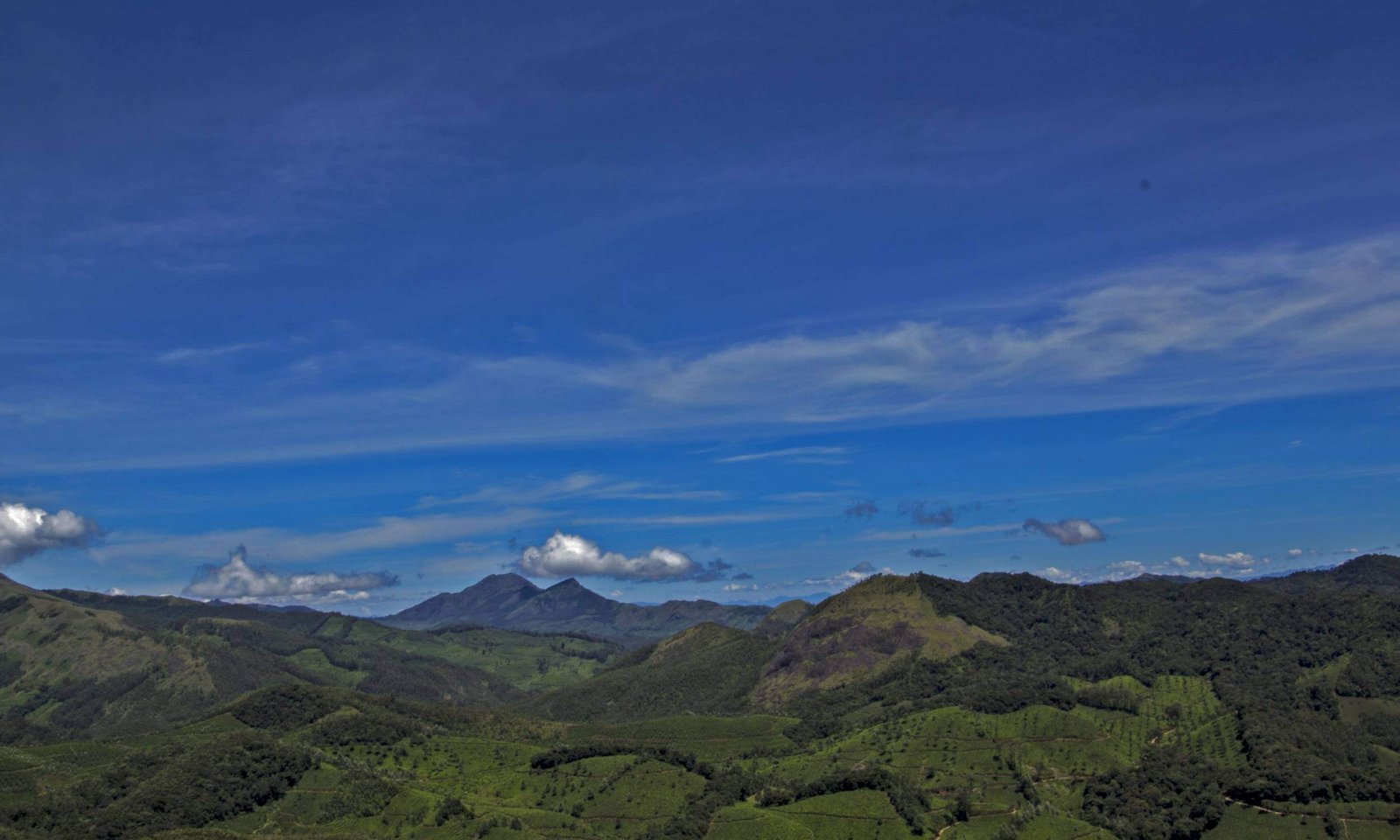 By Air
Munnar is easily accessible by air. The nearest airport is the Kochi International Airport located at a distance of 123 km from Munnar. Tourists can avail taxi and bus services to reach the destination.
By Rail
The nearest railhead from Munnar is Ernakulam Junction South which connects it to all the major cities of India including Delhi, Chennai, Mumbai, Bangalore and many others.
By Road
Kerala has excellent road connectivity both intercity and interstate making it easily accessible to tourists. Kerala State Road Transport Corporation also offers brilliant bus and cab services to even the smallest destination in the state.
Also Read: Kovalam Kerala Tourism Information
Plan a Trip to Munnar: A Journey Beyond Words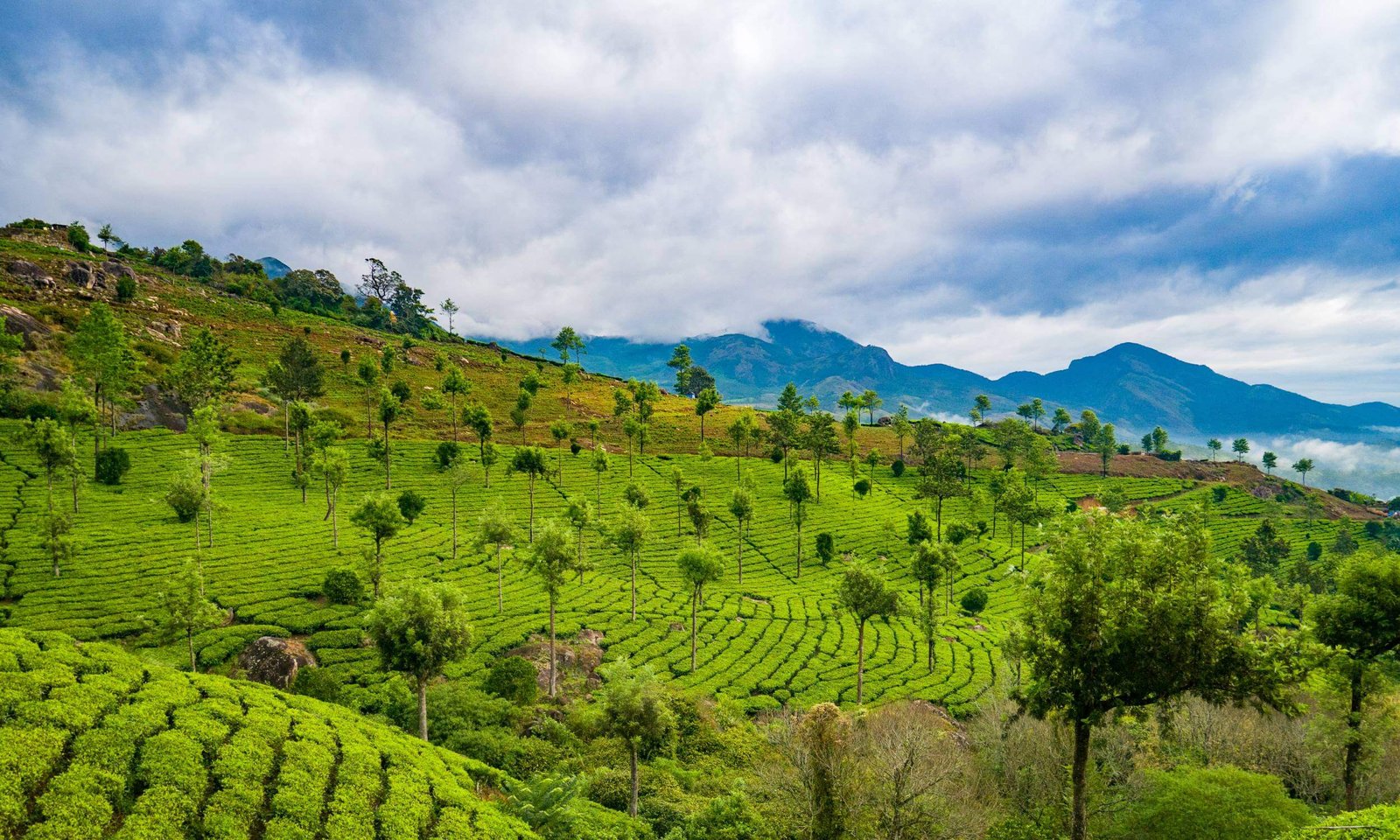 Munnar tourism offers an experience that words often fail to capture. From the cascading waterfalls to the sprawling tea plantations and the misty hills, every corner of this picturesque town offers a new perspective on beauty. Whether you're embarking on a family vacation, a romantic getaway, or a solo expedition, Munnar's diverse attractions cater to every traveler's desires. So, pack your bags, plan your holidays in Munnar, and get ready to immerse yourself in the breathtaking landscapes of this Kerala gem.
Like & follow us on our following official social media channels
Facebook | Twitter | Linkedin | Instagram | Youtube
Also Check Out: Popular India Tours | Tour Packages | India Tour Packages | International Tour Packages
International Trending Holiday Destinations – Nepal Tours | Bhutan Tours | Singapore Tour | Thailand Tours | Sri Lanka Tours | Maldives Tours | Dubai Tours | Indonesia Tours
Other Popular Trending Holiday Destinations in India – Kashmir Tour | Himachal Tour | Uttarakhand Tour | Rajasthan Tour | Gujarat Tour | Sikkim Tour | Kerala Tour | Andaman Tour | Madhya Pradesh Tour | North East Tours
Tour Packages by Interest – Adventure Packages | Wildlife Packages | Pilgrimage Packages | Heritage Packages | Hill Station Packages | Weekend Packages | Honeymoon Packages | Beach Packages | Chardham Packages | Trekking Packages
Other Interesting Kerala Travel Guide Blogs to Read
Other Interesting India Travel Guide Blogs to Read
Other Interesting Destinations Travel Guide Blogs to Read
Other Interesting Rajasthan Travel Guide Blogs to Read
Other Interesting Uttarakhand Travel Guide Blogs to Read
Other Interesting Wildlife Travel Guide Blogs to Read
Other Interesting South Travel Guide Blogs to Read
Other Interesting International Travel Guide Blogs to Read
Other Interesting Adventure & Trekking Travel Guide Blogs to Read