Dreaming of picture perfect, palm fringed sandy beaches, mesmerising beach resorts and bungalows, places intoxicating with rich history, culture, traditions and natural beauty? Then why not pack your bags to enjoy the best holidays in Indonesia? Indonesia is one of the most favourite international tourist destinations across the globe. It is also a best destination to travel from India if you are looking for an awesome beach destination. It is one of the top biodiverse places on earth to enjoy amazing adventure activities.
Lush green environs, mountains, pristine sandy beaches, wildlife habitats, nightlife, fishing villages, fascinating eateries and intricately carved temples – you name it and you will get it. Bliss of romantic honeymoon couples, solace of nature lovers, adventurers go to place, harmony for leisure lovers and a great melting pot of cultures and traditions and history- Every traveller can connect to the heart of Indonesia as it never disappoints any traveller. You will always find something to delight your soul in Indonesia.
Quick Essential Information on Indonesia Tourism
| | |
| --- | --- |
| Indonesia Official Language | Bahasa Indonesia |
| Currency | Rupiah |
| Major Airports of Indonesia | Soekarno-Hatta International Airport and Ngurah Rai International Airport. |
| Best Diving Experience in Indonesia | Raja Ampat Islands |
| Best Hiking and Trekking Experience in Indonesia | Baliem Valley |
| Best Beach Destinations in Indonesia | Bali, Java, Maluku, Nusa Tenggara, Papua, Sumatra |
| Best Family Friendly destinations in Indonesia (especially with kids) | Bali, Java Nusa Tenggara, Sumatra, Sulawesi and Jakarta |
Quick List of Top 10 Best Places to Visit in Indonesia
Bali
Lake Toba
Raja Ampat
Borobudur
Morotai
Mandalika
Tanjung Kelayang
Labuan Bajo
Jakarta
Likupang
Hop on to these mesmerising travel destinations in Indonesia to enjoy the best adventurous holidays!
Get upto 30% early bird discount on Indonesia Tour Packages. For booking Call or WhatsApp on +91-8802149265 / +91-7668130655
1. Bali- The Land of Gods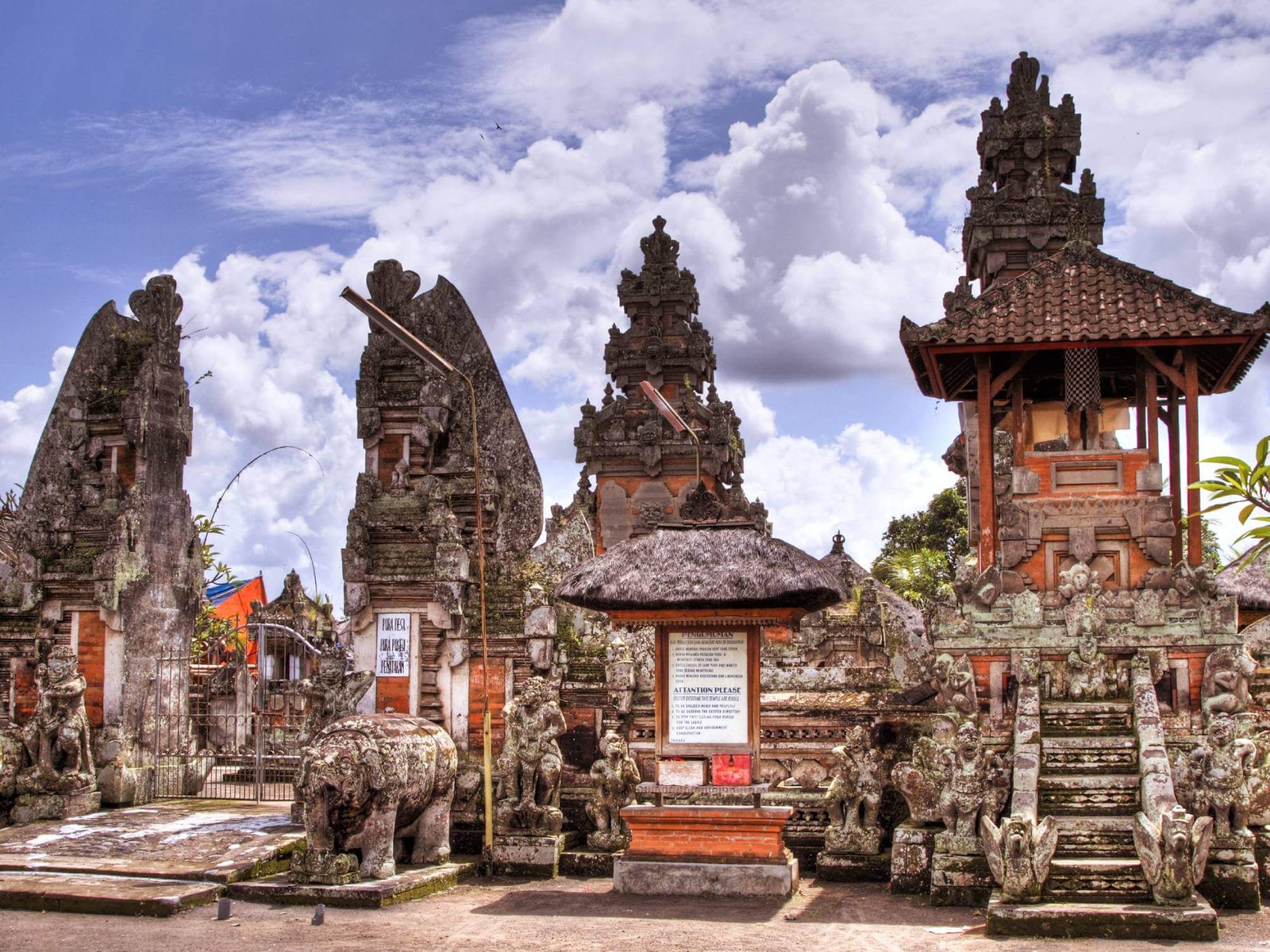 Bali, the enchanting Land of Gods is one of the most favourite international tourist destinations for holidays. You will never find a dull moment if you are in Bali. The landscapes, the festivals, the culture, traditions, temples, beaches and people keep the soul alive in blissful ways.  Bali is also one of the best places to hang out for Indian honeymoon couples and families.
Bali has something for every kind of traveller. Bali is every nature lover's dream. At 8 degrees south of the equator you will find lots of botanical gardens, National parks teeming with rich wildlife. Green rice terraces, active volcanoes, mountain springs and waterfalls – the list is endless. Bali's landscapes will be etched on your heart.
Bali also offers warm hospitality to the tourists as it is one of the most visitor friendly tourist destinations in Indonesia. There are many beautiful hotels ranging from surfer dives to luxurious resorts amidst the lush mountains. The luxuries and comforts of the resorts of Bali will take you to the world of euphoria.
For adventurers there are a variety of adventure sports to do in Bali such as Banana boats, parasailing, Jet skiing, swimming and sunbathing.  Bali is very popular for its pristine white beaches surrounded with cafes, restaurants, designer boutiques and spas, amazing nightlife, beautiful and marvellous temples and soothing rice terraces. So, you know where to head to the most wonderful and carefree family holidays, most romantic honeymoon holidays, exciting night clubbing and thrilling adventures. The tourism of Bali is outstanding.
Best Time to Visit Bali
The best time to visit Bali if you love peaceful ambiance are the months of January to April, October and November. It's also a time to feel the solace of the Nyepi Festival.  Bali is very crowded during the months of July, August and December. It's the peak season to travel to Bali. If you want to enjoy the ebay weather, plan your trip in the months of May, June and September.
2. Lake Toba/ Danau Toba – To the Deepest and Sublime Waters
Of Course, you must consider this awesome lake paradise. It is one of the top tourism places in Indonesia. Lake Toba/ Danau Toba will fascinate your eyes as it is the most beautiful and largest lake in Southwest Asia. It is also one of the deepest lakes in the world. The forever mesmerising Lake Toba has been an integral part of the folktales of Indonesia for decades. In the middle of this huge lake there is a wedged shaped island called Pulau Samosir which was created by a volcanic eruption around 75,000 years ago. Apart from the lake it is also one of the main highlights as this island is as big as Singapore.
You will be completely spellbound to see its beauty. Its charm is irresistible and you will not be able to resist yourself to click amazing pictures. There are many interesting things to spend delightful time with your loved ones here. If you love adventure Kayaking, Jet skiing and camping are the best things to do here. This place is inhabited by Batuk locals (ancient Sumatran tribe) and they will definitely melt your heart with their warm hospitality. You can interact with the locals, stay with them and learn to cook traditional Batuk meals.
You will learn a lot about their culture and traditions. At the side of the caldera of lake Toba you will find a cave where you will see the most beautiful waterfalls of Sipiso Piso. It's always delightful to see traditional Batak houses. The tribals have kept their culture and heritage, it's a chain of continuity of their traditions which stands in pride against the wave of modernity. You can also visit the Tomok museum which has interesting displays of Batak artefacts.  The most amazing thing would be to explore the place on a bike or cycle. The Mesmerizing countryside, lush volcanic mountains, serene Lake Toba, rice paddies, elegant churches and scenic villages will meet your eyes with a blissful smile. Visiting here will make your Indonesian holidays exciting.
Best Time to Visit Lake Toba
For nature sightseeing you must visit Lake Toba during May to September. The weather is awesome during these months of the year.
3. Raja Ampat – Photogenic and Thrilling Landscape of Islands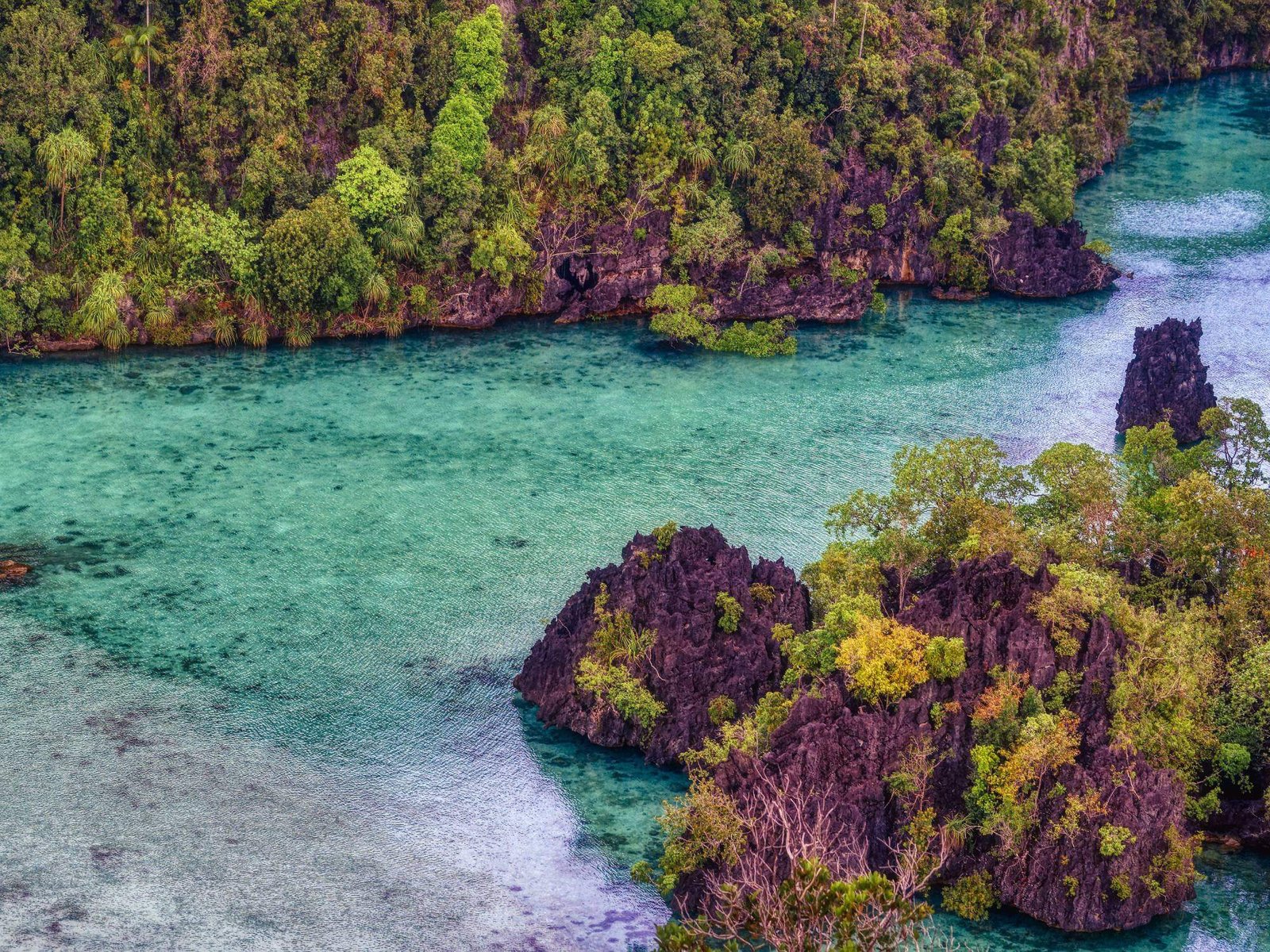 At the northwest tip of the bird's head peninsula in West Papua lies the most soul seducing islands of Raja Ampat.  If you really want to see the enchanting underwater life then straight ahead to Raja Ampat. It is one of the top tourist attractions to visit in Indonesia. The idyllic seascapes, the tribal culture, exotic cuisines and mesmerising marine life will make sure that you are enjoying the best moments of your life.
Raja Ampat Islands comprises more than 1500 beautiful islands which means there are 1500 opportunities to dive deep into the aquatic wonders of Raja Ampat. It is one of the best places to enjoy adventure activities in Indonesia. Islands are covered in lush jungles, fine white-sand beaches, mind-boggling lagoons, mushroom shaped islets and mysterious caves. Those who are diving experts, this place will seduce your soul.
Only highly experienced divers should try diving here as dives are dangerous for novice divers. The high currents might whip you along the edge of the reefs. You can also try snorkelling. Just stepping off the beach to explore the majestic world of corals and aquatic creatures. Birdwatching will also fascinate your soul here. The most exotic bird such as Wilson's bird of Paradise is the major highlight. These are the islands with the most scenic views in Indonesia. Be it honeymoon couples, families, adventurers or backpackers- Raja Ampat Islands will bewitch your senses and give you the best adventures to cherish for a lifetime.
Best Time to Visit Raja Ampat Islands
October to March are the best months to enjoy the aquatic life and mesmerising views of Raja Ampat Islands.
4. Borobudur – Embrace the Divine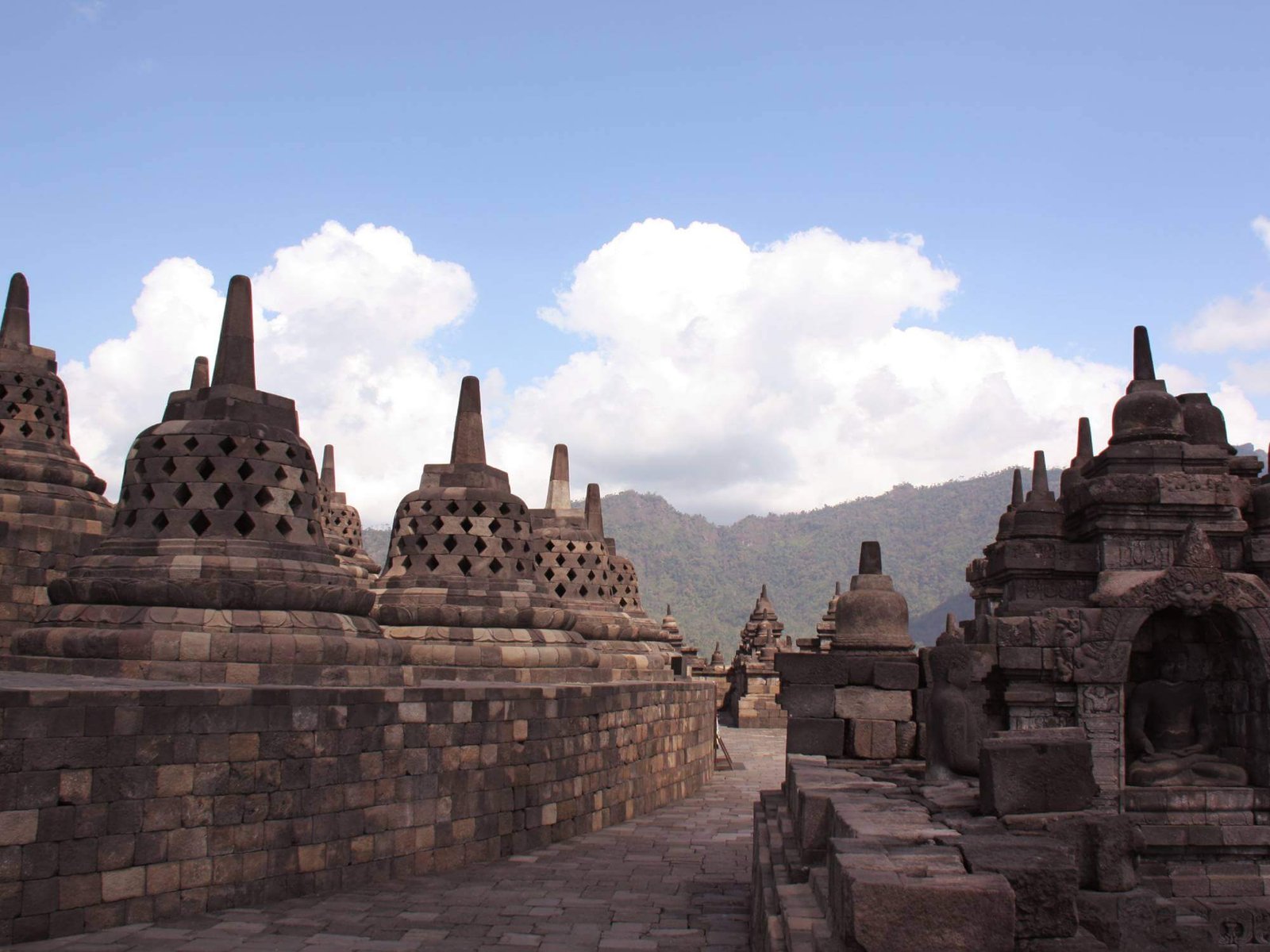 Don't miss the greatest cultural icons of Southeast Asia, and an UNESCO World Heritage Site- Borobudur. It is one of the most visited places in Indonesia. Whether spiritually inclined or a lover of history and architecture – Borobudur's charm is irresistible in the list of the most enigmatic temples of the world. It lies above the lush green paddy fields and alluring tropical forests. Imagine the views!
It was built sometime around AD 750 and 850 during the reign of Sailendra dynasty. It is one of the world's biggest Buddhist monuments. Due to a decline in Buddhism and its shift of power from central to eastern Java, the temple was abandoned after its completion. It remained unknown until its discovery in 1815 by Sir Thomas Stamford Raffles who governed Java cleared this site to reveal the construction of the monument. Its detailed stone carving on the monument is truly mind- boggling.
There are around 432 seated statues of Buddha and 72 headless images on the top three terraces. Visiting here is a one-of-a-kind experience and it will definitely elevate your Indonesia holidays to another level.
Timings– It is best to visit the Borobudur temple at early morning sunrise temple. At that time the temple looked enigmatic. The temple timings – 6:00am to 5:00pm.
5. Morotai – Historical Beauty
Peaceful and offbeat, Morotai is one of the most popular places to visit in Indonesia. White sandy beaches, plenty of scuba diving, snorkelling and diving opportunities attract tourists here for amazing adventures. Tropical sun and the blue sea, peaceful ambiance and panoramic views relieves all the stress and rejuvenates the soul. Morotai's peaceful ambiance will perfectly suit a solace seeking mind.
There are many unspoilt islands around Morotai to extend your peaceful moments. In the southern part of Morotai, Kokoya Island is a perfect spot to try snorkelling and diving. It is also one of the most beautiful places in Indonesia to cherish some peaceful moments with loved ones.  It is less crowded and less popular among international tourists. It would be an awesome experience if you explore this island on your own. The secluded serenity of this lovely island will rejuvenate your senses.
There are many amazing places to discover which are hidden around this place such as Pasir Timbul which is one of the best places to see beautiful coral reefs. Amazing views of Dadola Island is a must not miss. It's also a great place for picnics. The water adventure sports will make your day delightful here. Rao island would be the best place for swimming and some fun play time with your kids and loved ones. If you are interested in knowing about the history of Morotai island then you can also visit the Swadaya World War II Museum.
For nature lovers there are plenty of attractions to click awesome pictures and spend some relaxing moments such as Galo Galo Island where you can soak in the sun and rejuvenate your senses. Don't miss Raja Waterfall which is the most beautiful 7-tiered waterfall in the Raja village of south Morotai.  In Mitita Island you will see beautiful coral reefs. Morotai is not a place of chaos, instead it's a place to rejoice in the silence of nature. The peace and serenity of this place heals the mind in different ways. Indeed, it is the best place to visit in Indonesia.
Best Time to Visit Morotai Island
The months of February, September to December are the most wonderful months of the year for sightseeing and adventures in Morotai.
6. Mandalika – Beautiful Than You Could Imagine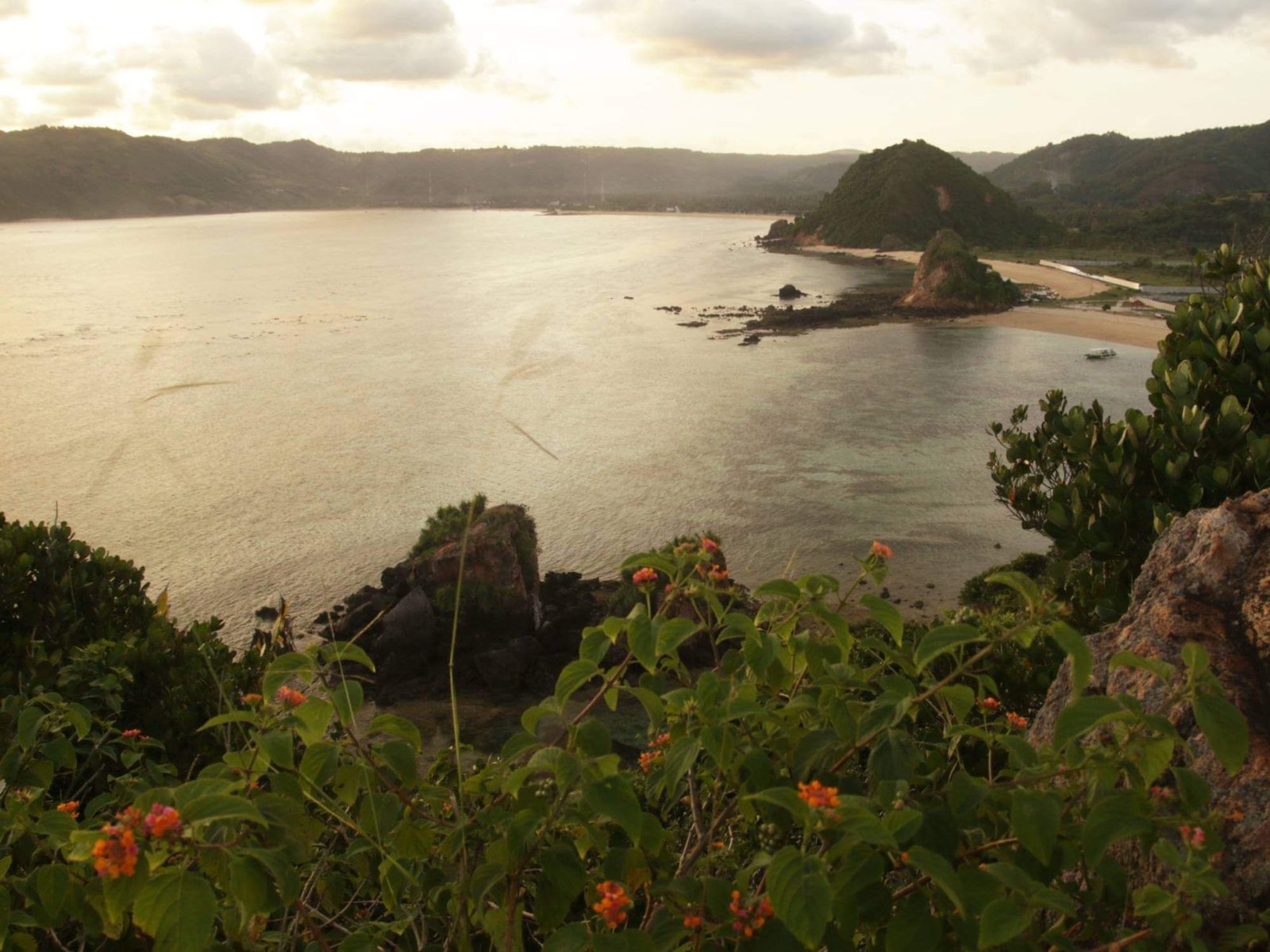 You must visit the most enchanting beach paradise of the south coast of beautiful Lombok Island – Mandalika.  This white sandy beach surrounded by the breathtaking rolling green hills will not forget its blissful ambiance for a long time. Perfect for honeymoon couples to soak into the sun and watch the waves touching the soft sand for hours and hours. It's a dream destination for surfers in Indonesia.
Paradise of leisure for families, lovers delight for honeymoon couples. The vibrant bars and nightclubs in Mandalika make it an ultimate paradise for travellers who love to party. There are outstanding rejuvenating spas to fine tune your mind, body and soul. You will also be able to access the breathtaking beaches of Lombok. The dramatic sunsets, local cafes and souvenir shops and loads of interesting and thrilling water sports such as swimming, surfing, fishing and diving will make your holidays memorable in Indonesia. It is definitely the best place to visit Indonesia with family.
Best Time to Visit Mandalika
The best time to visit Mandalika is from May to October. The weather is delightful for adventures and sightseeing in Mandalika, Indonesia.
7. Tanjung Kelayang – Hide for Solace
Belitung's Island is a real bliss – Tanjung Kelayang attracts a lot of tourists from all across the globe for amazing family holidays in Indonesia. The beautiful landscapes, magnificent beaches and peaceful ambiance will seduce your soul and enrich your beach holidays to another level.  Filled with luxurious villas, thematic hotels, the warm hospitality of the people and soothing comforts just adds delight to the contentment level and makes you feel at home. It is very popular for its pristine sandy beaches and granite of unique shapes.
The mesmerising sunrise and sunset views and beautiful coral reefs and shorelines make Tanjung Kelayang the greatest visual spectacles. The local restaurants offer the best seafood and authentic traditional dishes of Belitung Island. Tanjung Kelayang is an amazing place to visit in Indonesia to cherish some fun moments with your near and dear ones.
Best Time to Visit Tanjung Kelayang
April to September are the best months of the year to visit Tanjung Kelayang Island. It is better to visit here during the dry season than during the rainy season. November to January is the rainy season which will not be favourable to travel here.
8. Labuan Bajo – Getaway to the Indonesia's Wild Habitat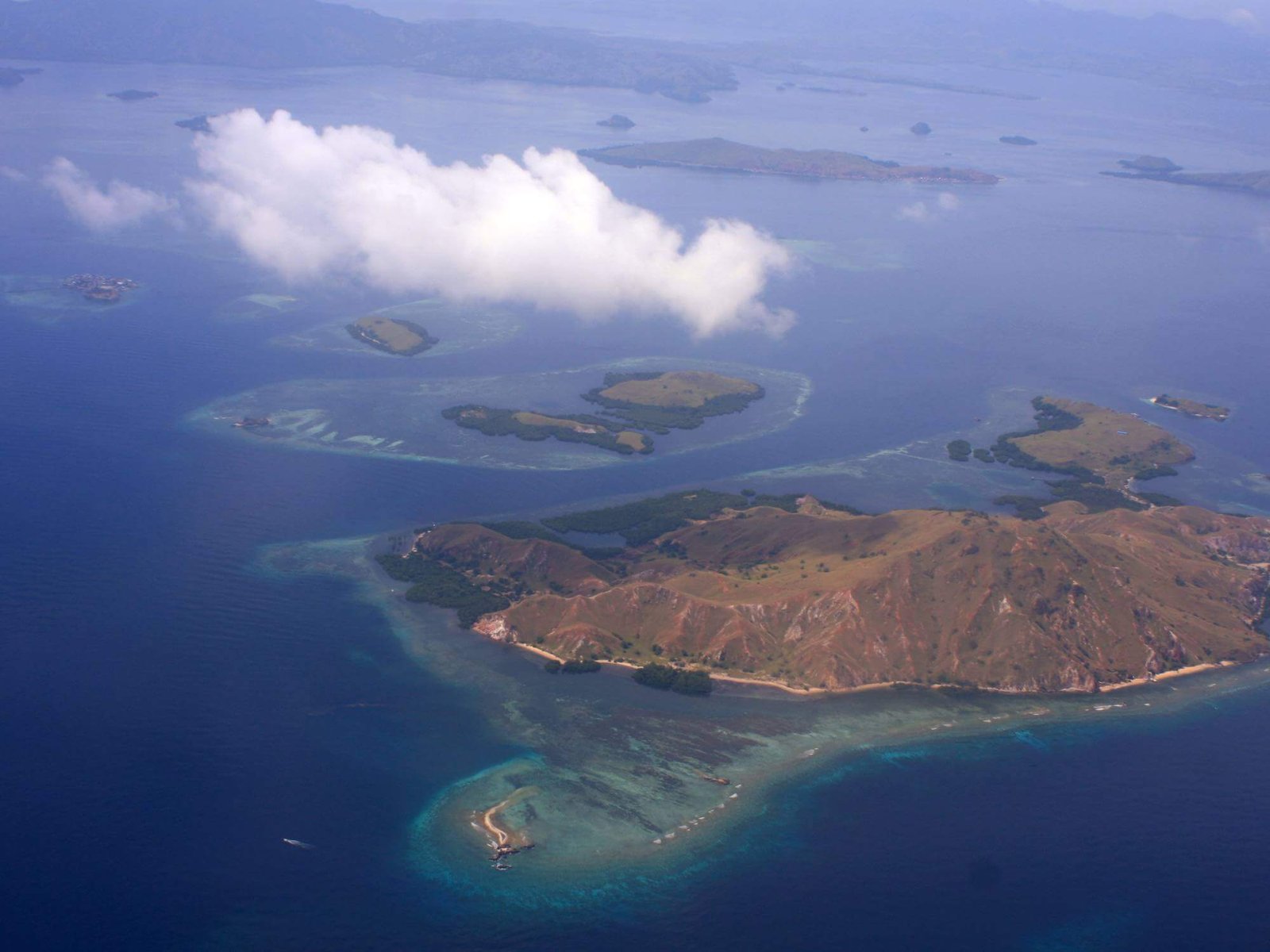 Labuan Bajo is one of the best tourist destinations in Indonesia which you must visit once in a lifetime.  It is an entrance to the world of the wild as it is a gateway to the most enchanting Komodo national park.  It is one of the best attractions to enjoy the great combination of nature, culture and the wild.  It's a sleepy harbour town whose peaceful ambiance is a great delight to the solace seekers.
This is the land of sunsets, so the most beautiful view of sunsets will captivate your mind the most.  One of the most interesting ways to come here is by boating to Labuan Bajo. You will see the most scenic coastlines of flores.  Labuan Bajo is the best place from where you can go to the Rinca and Komodo Islands.  Komodo is the largest island of Komodo national park which you must visit to see Komodo dragons. The Padar and Rinca islands have amazing marine ecosystems. These islands can be easily covered in a day trip from Labuan Bajo.
Don't forget to check out the most amazing Fish market where you will get nice eateries. It's not a very touristy place but an amazing place to enjoy peace and refresh your mind and head to explore the wildlife heritage of Indonesia.
Best Time to Visit Labuan Bajo
April to August is the best time of the year to visit Labuan Bajo and enjoy the peace and serenity of this popular tourist destination in Indonesia.
9. Jakarta – Soul of Indonesia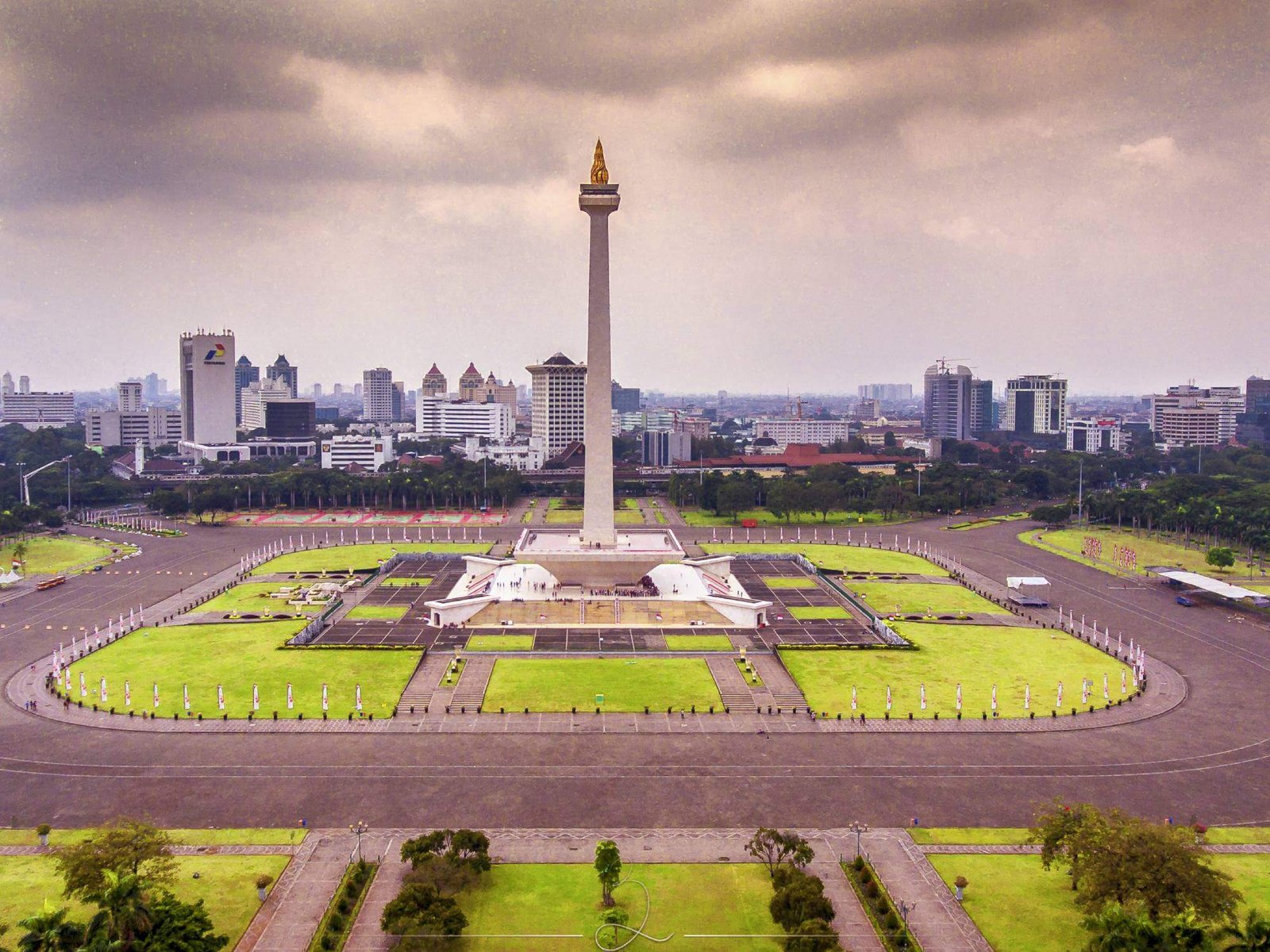 Time for city travel! Jakarta is a place which will delight you with its chaos. I6t is one of the top tourist destinations in Indonesia. This city is dynamic and vibrant. It enjoys a wonderful culinary scene and bohemian coffee shops. There are plenty of amazing museums, colonial attractions, and markets to spend your day. One of the most popular and attractive locations to hang out is Kota's central cobblestone square.
At night Jakarta's scene is most soothing to the party lovers. There are many Bars and amazing restaurants to hang out with friends. Jakarta has many malls which are a treat for the soul. If we talk about central Jakarta, it's full of museums and fine colonial era buildings. Bit of natural wonders and peace resides in South and West Jakarta where there are traditional villages, islands but it also has many   restaurants, malls and trendy boutiques and museums. You need at least 5 days in Jakarta to explore if you want to explore the best of city life here. Those who love the chaos of the city will always find the best places in Jakarta.
Best Time to Visit in Jakarta
June to September are the best months to enjoy sightseeing in Jakarta.
10. Likupang – Cast Away in a Paradise of Peace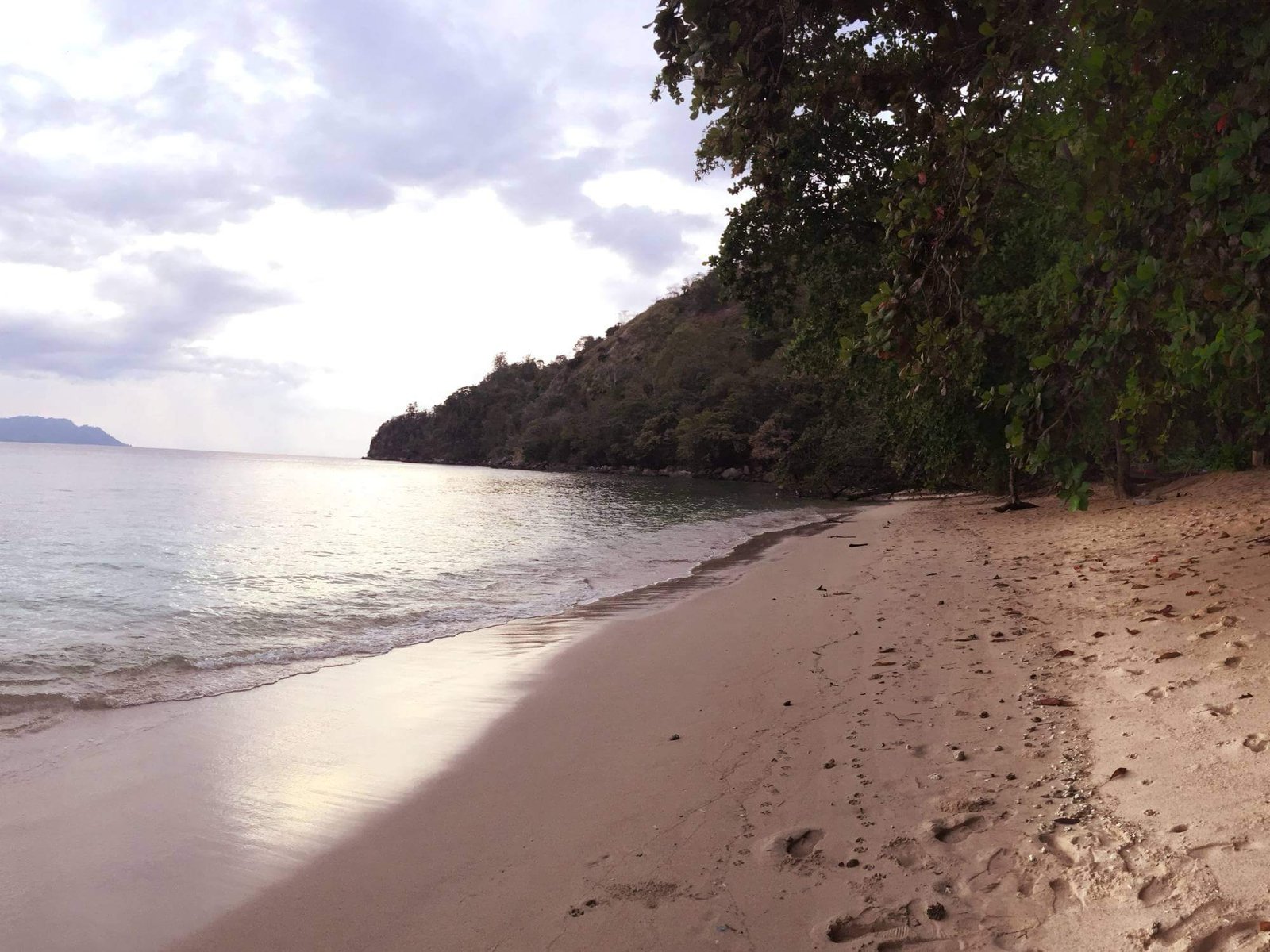 In The northernmost part of Sulawesi – Likupang Beach is an offbeat tourist destination for leisure lovers in Indonesia. This serene tourist spot has chill vibes which rejuvenates the mind from tiredness. The clear blue skies, blue waters, serene sandy beaches surrounded by green hills and loads of water adventure sports such as snorkel, diving, swimming, fishing, jet skiing, and banana boat rides fills the heart with so much pleasure. There are many interesting spots to treat your eyes with marvellous visuals such as Pal and Pulisan beach. The untouched and less explored marine ecosystems make it an amazing paradise to stroll around and capture interesting pics.
If you have more time then you can also explore Gangaa Island to feel the embrace of nature. The dreamy sunrise and sunset views are worth your time. Best from the rest is an amazing boat ride from Likupang Beach to Bunaken Marine National Park. This place is worth a visit as it showcases amazing marine life and rich biodiversity.  Visiting Likupang beach is an entrance to a different world of nature. It should definitely be on the list of the top visiting places of Indonesia
Best Time to Visit Likupang Beach
July to mid- October are the best months of the year to visit and enjoy the sightseeing of Likupang Beach and the tourist attractions nearby.
Pack your bags to these most amazing travel destinations in Indonesia. The tranquil offshore islands, delightful markets, peaceful vibes, friendly locals, delicious seafood, exciting adventures and what not your days in Indonesia in these destinations will be the most memorable ones. If you have visited any of these places then please share your interesting stories and delightful experiences.
Also Read: 10 Best Places to Visit in Paro Bhutan
Experiences of Indonesia – Important Travel Tips
Different places in Indonesia require different itineraries. From India you can travel to Indonesia and explore any city. It depends on you what you want to explore.
Before travelling to Indonesia from India you need to know about the cultural landscape of Indonesia to enjoy the best of Indonesia tourism.  For example-
In the month of February, you must know that it is a good time to try snorkelling and diving in Maluku and Papua.
The month of march is a good time to travel to Indonesia as there are less crowds. The month of March or early April is a time to see the Nyepi festival. It is a major Hindu festival in Bali.
The first full moon of May is very important in Java's Borobudur Temple as it is a time to see the Waisak Festival. It commemorates the Birth, Death and enlightenment scene of Lord Buddha.
Avoid travelling to Indonesia during the time of Ramadan. The crowd will be overwhelming.
In June you will get less crowd and it's the time to enjoy Danau Sentani and Danau Toba Festival.
Sulavesi's Tana Toraja Funeral Festivals are held during the month of July and August.
The month of August is very busy in Indonesia. August 17th, Independence Day celebrations held all across the country. If you want to enjoy the indigenous cultural festival of Papua then you can see the Baliem Valley Festival.
September is the time to explore Kalimantan for OrangUtan spotting.
Don't miss the Ubud writers and readers festivals of Bali in October.
In November you can explore Maluku and Papua as the western Indonesia is up for rainy season.
December is a time to celebrate Christmas and New Year. Galungan festival is one of the most popular festivals of Bali. It's a10 day long festivity to enjoy with family.
Every month has its own charm and it's full of festivities. Select which month you want to travel and enjoy in Indonesia. Then plan a trip accordingly.
Frequently Asked Questions
How to get a visa for Indonesia?
Indonesian Visa policy is not very strict. Some of the countries do not need a visa as they are Indonesia visa free countries. If you are from Afghanistan, Cameroon, Central African Republic, Colombia, Congo, Democratic Republic of the Congo, Djibouti, Eritrea, Equatorial, Guinea, Ethiopia, Iraq, Iran, Guinea-Bissau, Israel, Micronesia, Liberia, Kosovo, Niger, Sierra Leone, Nigeria, Syria, Somalia, North Korea, Montenegro, South Sudan, Sudan, Yemen the only you need to apply for Visa. Citizens of other countries can stay in Indonesia for 30 days without Visa.
What is the best time to visit Indonesia?
Indonesia enjoys a tropical climate. Indonesia does not enjoy spring, autumn, winter and summer. There are only two seasons in Indonesia Dry Season (April to October) and the wet season (November to March) . July and August are the peak season to travel to Indonesia as the season is dry except Maluku and Papua region where it is rainy.
Is an E- Visa available for Indonesia?
Yes, an E- Visa is available for Indonesia. Foreigners no longer need to visit the Republic of Indonesia Representative or the Immigration Office to get a visa sticker on their passport. The process of getting an E- visa is easy. Apply for a visa online via this E-Visa application system of Indonesia. Fill The necessary details and the type of visa you want and then make a payment. If the application is approved you will get confirmation via email.
What kind of Debit or Credit cards are acceptable in Indonesia?
Foreigners travelling to Indonesia need not to worry about debit and credit cards. Most of the International Credit or Debit cards are accepted in Indonesia's major cities and famous tourist places like Jakarta, Bandung, Bali, Surabaya, Medan, Yogyakarta, etc. the most widely accepted cards in Indonesia are Visa and Master cards. But make sure you have enough cash in hand when you are visiting any remote or local areas. Some of the places do not have good ATM facilities and shops will only accept cash. Cards with Cirrus, Maestro, plus network will be accepted easily in Indonesia's ATMs.
What is the currency of Indonesia?
The official currency of Indonesia is Rupiah. It is issued and controlled by the Bank of Indonesia.
Where can we buy and exchange the currency of Indonesia?
There are banks and money changer facilities in the major cities of Indonesia. Some of the resorts also provide money exchange facilities. But it is advisable to exchange beforehand if you are travelling to any remote areas.
Are ATM's easily available in all the cities of Indonesia?
Yes, you will find ATMS in all the major cities of Indonesia but not in remote places. So, exchange your money beforehand and have enough cash in Hand.
What are the top things to see and experience in Indonesia?
Some of the top things to see and experience in Indonesia are –
Island Hopping – Dreamy White Sandy Beaches
Explore the rich biodiversity hotspots – Tanjung Puting National Park, Komodo national Park, Gunung Leuser National Park etc
Temple Trails- Borobudur, Prambanan, Pura Luhur Batukau.
City Travel – Jakarta Heritage attractions, culture and clubs and nightlife
Adventures – Baliem Valley Trekking, Water sports at Raja Ampat Islands, Pulau Bunaken and Pulau Weh for amazing marine life experiences.
Volcanoes – Gunung Rinjani, Gunung Krakatau and Gunung Agung
How to plan an Indonesia trip from India?
If you are planning to travel to Indonesia from India then you must have already researched which place you want to travel. Indonesia is vast and each city has their own seasonal charm and weather pattern. First of all, decide where to travel in Indonesia and then check the weather of that place if the weather of that place is suitable then begin the preparation.
Begin the Preparation of trip for Indonesia from India-
Check your passport validity and inform your bank and credit card companies that you are travelling. It is advisable to do all the medical check-ups if you are planning to go diving.
Make sure you have enough change when you are travelling to offbeat places in Indonesia.
Like & follow us on our following official social media channels
Facebook | Twitter | Linkedin | Instagram | Youtube
Also Check Out: Popular India Tours | Tour Packages | India Tour Packages | International Tour Packages
International Trending Holiday Destinations – Nepal Tours | Bhutan Tours | Singapore Tour | Thailand Tours | Sri Lanka Tours | Maldives Tours | Dubai Tours | Indonesia Tours
Other Popular Trending Holiday Destinations in India – Kashmir Tour | Himachal Tour | Uttarakhand Tour | Rajasthan Tour | Gujarat Tour | Sikkim Tour | Kerala Tour | Andaman Tour | Madhya Pradesh Tour | North East Tours
Tour Packages by Interest – Adventure Packages | Wildlife Packages | Pilgrimage Packages | Heritage Packages | Hill Station Packages | Weekend Packages | Honeymoon Packages | Beach Packages | Chardham Packages | Trekking Packages
Other Interesting India Travel Guide Blogs to Read
Other Interesting Rajasthan Travel Guide Blogs to Read
Other Interesting Destinations Travel Guide Blogs to Read
Other Interesting Uttarakhand Travel Guide Blogs to Read
Other Interesting Adventure & Trekking Travel Guide Blogs to Read
Other Interesting Wildlife Travel Guide Blogs to Read