Badrinath and Kedarnath Dham are two prominent pilgrimage sites for Hindu devotees in India and are among the most significant sacred sites in the holy Chardham of India. Devotees from all over the world visit these sites for spiritual salvation and wisdom. Badrinath Dham, dedicated to Lord Vishnu, is an essential religious site where devotees worship to attain prosperity, wealth, self-righteousness, protection, health, and spiritual wisdom. Located in the high-altitude Himalayan region in the Chamoli district of Uttarakhand, the journey to Badrinath is challenging, but it is said that the journey to something difficult will result in a feeling of wholesomeness once it is attained. Visiting Badrinath Dham is a journey to discover one's spiritual side and bring positive change in life. According to Hindu mythology, visiting Badrinath Dham is a means of attaining spiritual wisdom and protection from Lord Vishnu.
On the other hand, Lord Shiva in Kedarnath Dham is the god of Moksha, and the challenging journey to Kedarnath holds great significance in Hindu mythology. Attaining Moksha, the ultimate aim of human life, requires hard penance. The journey to Kedarnath symbolizes a transition from unwholesome qualities to wholesome human qualities such as righteousness, self-love, positivity, and spiritual salvation. According to Hindu mythology, visiting Kedarnath Dham frees the soul from sins and the karmic backlog of life.
If you are planning to go on the Badrinath Kedarnath Do Dham Yatra 2024 in the Himalayas, this blog provides a complete travel guide with all the necessary information to help you plan your pilgrimage journey to Badrinath and Kedarnath hassle-free. We have provided detailed information on every aspect that you need to know before visiting these places in the Himalayas. Go through the detailed description and plan your upcoming Badrinath-Kedarnath pilgrimage journey accordingly.
Quick Important Travel Information for Badrinath Dham and Kedarnath Dham Pilgrimage Tour
| | |
| --- | --- |
| Badrinath Dham Location | Chamoli District, Uttarakhand |
| Kedarnath Dham Location | Rudraprayag District, Uttarakhand |
| Kedarnath Temple Main Deity | Lord Shiva |
| Badrinath Dham Main Deity | Lord Vishnu |
| Best Time to Visit Badrinath and Kedarnath Dham | April, May, 1st Half of June, September, and October |
| Best Places to Visit around Badrinath Dham | Pandukeshwar, Mana Village, Neelkanth Peak, Tapt Kund, Charan Paduka, Narad kund, Mata Murti Temple, Brahma Kapal, Sheshnetra etc. |
| Best Places to Visit around Kedarnath Dham | Kedarnath Temple, Sonprayag, Gaurikund Temple, Phata, Gandhi Sarovar, Vasuki Tal Lake, Shankaracharya Samadhi, Rudra Cave, Triyugi Narayan Temple, Bhairav Temple etc. |
Enjoy a discount of up to 30% on the Badrinath Kedarnath Yatra Package for the year 2024 at Bon Travel India. To learn more about this offer, feel free to contact us via phone or WhatsApp at +91-8802149265.
Explore the Enchanting and Serene Badrinath Dham, a Sacred Destination in the Himalayas where Divinity Meets Nature
Situated in the captivating Chamoli district of Uttarakhand, Shri Badrinath Dham is one of the most revered pilgrimage sites in India, devoted to Lord Vishnu and one of the four sacred shrines of the Chota Char Dham Yatra. Visitors from around the world flock to Badrinath to worship Lord Vishnu in the renowned Badrinath Temple, the main highlight of the region.
Blessed with breathtaking views of the Nar and Narayan Mountain ranges, Badrinath is a paradise for trekkers and nature enthusiasts. A short trek to Badrinath Temple will lead you to the magnificent sights of Neelkanth Peak, Alaknanda River, and the confluence of Satopanth Glacier and Bhagirath Kharak Glacier, passing through the districts of Chamoli, Rudraprayag, and Pauri Garhwal.
The journey to Shri Badrinath Temple is a tranquil sojourn through the majestic Himalayas. As you approach the temple, its stunning architecture in the form of a cone-shaped shrine will leave you spellbound. Legend has it that the temple was established by Adi Guru Shankaracharya Ji in the 9th Century.
The temple is home to the idol of Lord Vishnu, also known as Badri Vishal. The black stone idol has four arms, two lifted up holding the Shankh (Conch) and a Chakra, while the other two rest on his lap in Yoga Mudra position. Visitors can also witness the idols of Lord Garuda, Narad Rishi, Lord Kuber, Udhava, and Nar and Narayan.
Interesting Fact About Badrinath Dham- An interesting fact about Badrinath Dham is that the idol of Lord Vishnu was discovered by Shankara in the Alaknanda River, which he enshrined in a cave near Tapt Hot Springs. It was in the 16th century that the King of Garhwal placed the idol in its current location.
Also Read: Chardham Yatra Opening Dates Information
Kedarnath Dham – A Gateway to Spiritual Awakening Amidst the Himalayan Beauty
Kedarnath Yatra holds a special place in the hearts of Hindu devotees, as it offers a difficult but awe-inspiring journey to the Kedarnath shrine, nestled amidst the mighty Himalayan ranges. The picturesque valley of Kedarnath is surrounded by snow-capped peaks of the Garhwal Himalayas, lush alpine meadows, and the tranquil Mandakini River, offering a serene ambiance to the pilgrims. It is regarded as one of the holy shrines of Chota Char Dhams, and a revered abode of Lord Shiva.
The Kedarnath Temple is an ancient shrine where devotees seek the divine blessings of Lord Shiva, who is worshiped in the form of Swayambhu, emerging from the ground on its own. It is also among the twelve Jyotirlinga shrines in India, believed to relieve the visitors of all their karmic debts. The locals greet each other with Jai Kedar or Jai Shree Kedar, a reference to both the place and the deity, highlighting the omnipresence of Lord Shiva in and around the temple.
The temple's construction dates back to over a thousand years and is made up of large stone slabs arranged in a rectangular shape. The legend behind the formation of Kedarnath Dham is fascinating, tracing back to the Mahabharata era, where the five Pandava brothers sought Lord Shiva's forgiveness for their sins. The lord, in the form of a buffalo, tried to evade them, but Bhima recognized his true identity and grabbed his hump, which fell to the ground, becoming the site of Kedarnath Shrine. The remaining parts of his body fell in four other places, known as Panch Kedars, where Lord Shiva is worshiped in five different forms, including Madhmaheshwar, Tungnath, Rudranath, and Kalpeshwar.
Also Read: Yamunotri Temple Travel Guide
Panch Kedar Temples Name
| | |
| --- | --- |
| Kedarnath Temple | Lord Shiva's hump fell here. |
| Kalpeshwar Temple | Lord Shiva's Hair or Jata fell here. |
| Rudranath Temple | Lord Shiva's Face fell here. |
| Tungnath Temple | Lord Shiva's arms fell here |
| Madhyamaheshwar Temple | Lord Shiva's belly button fell here. |
The beauty of Kedarnath Dham is one of a kind. Lakes, hot springs, colorful Rhododendrons will delight nature lovers and solace seekers. There are two fantastic routes to enjoy the beauty of Kedarnath Dham. First route to reach Kedarnath Temple is by Gaurikund. It is a very popular trek to do in Uttarakhand. Situated at an elevation of 6000 ft Gaurikund is a serene hot water spring in the Himalayas. You will also see a beautiful Gauri Devi Temple which is dedicated to goddess Parvati. According to legend it is the same place where Lord Ganesha acquired his elephant head. Second route to embrace the nature around Kedarnath Shrine is a trek to Vasuki Tal which is only 8 km from the shrine. You will see mesmerizing Chaukhamba Peaks and awe-inspiring Mandakini Valley. It is said that lord Vishnu took a bath in the Vasuki Tal during Raksha Bandhan.
Visiting Kedarnath and Badrinath Dham is an experience of a lifetime. You must experience the bliss of spirituality and nature's ultimate beauty in Kedarnath and Badrinath Shrine.
Also Read: Complete Panch Kedar Yatra Travel Guide
Badrinath and Kedarnath Temple Opening Dates in 2024
| | |
| --- | --- |
| Temple Name | Portal Opening Dates and Timings |
| Badrinath Dham | 16 May 2024, 7:10 am |
| Kedarnath Dham | 14 May 2024, 6:20 am |
When is the Ideal Time to Plan a Pilgrimage to Badrinath and Kedarnath?
If you are planning a Do Dham Yatra to Badrinath and Kedarnath Dham, one of the most crucial aspects to consider is the timing of your visit. It is essential to be aware of the weather conditions of Kedarnath Dham and Badrinath Dham beforehand. These holy shrines are situated at high-altitude areas of the Himalayas, and heavy snowfall occurs during the winter season, covering the landscape in a thick blanket of snow. Winter season starts from November and lasts till March, and during this time, the portals of Char Dham remain closed, making it impossible to visit Kedarnath and Badrinath Dham. Therefore, the ideal time to plan your Yatra is in April to May. Monsoon season starts from the second half of June and ends in August, and it receives very heavy rainfall in these areas. It is not an ideal time to plan your Yatra as frequent landslides occur due to heavy rainfall in Char Dham destinations.
Also Read: Gangotri Temple Travel Guide
Peak Tourism Season for Badrinath Kedarnath Do Dham Yatra
Peak Tourism Months
Destination
Season
April/ May and 1st half of June
Badrinath Dham
Summer

Favorable for Darshan

April/ May and 1st Half of June
Kedarnath Dham
Summer

Favorable for Darshan

2nd half of June/ July and August
Badrinath Dham
Monsoon

Unfavorable for Darshan

2nd Half of June/ July and August
Kedarnath Dham
Monsoon

Unfavorable for Darshan

September and October
Badrinath Dham
Post Monsoon

Risk of Landslides, Humidity, Bad Road conditions but less tourist traffic.

Not a very bad month for Darshan but pilgrims can travel.

September and October
Kedarnath Dham
Post Monsoon

Risk of landslides, Humidity, Bad Road conditions but less tourist traffic.

Not a very ideal month for Darshan but pilgrims can travel

November to March
Badrinath Dham
Closed
November to March
Kedarnath Dham
Closed
Getting There: How to Reach Badrinath and Kedarnath?
By Air
To reach Badrinath (314 km), Jolly Grant Airport is the nearest airport which is well-connected to the major cities of India. Taxis, cabs, and tempos are easily available from the airport to Badrinath.
For Kedarnath Dham, Jolly Grant Airport is also the nearest airport, which is only 238 km from Kedarnath. Daily flights connect Jolly Grant Airport with Delhi.
By Rail
Rishikesh Railway Station (295 km) is the nearest railway station to reach Badrinath Dham. Badrinath is well-connected with motorable roads to Rishikesh. Taxis and buses are easily available from Rishikesh to reach Badrinath.
Kedarnath Dham is located 216 km away from Rishikesh Railway Station on NH58. Taxis, buses, tempos, and private cabs are available from Rishikesh to reach Kedarnath. However, the route is not direct. You will not get direct buses for Kedarnath but you will get taxis and cabs for Sonprayag or Gaurikund to reach Kedarnath.
By Road
Badrinath and Kedarnath are both well-connected by motorable roads. The route to Kedarnath is challenging. Earlier, Gaurikund used to be the base point to trek to Kedarnath, but after the 2013 calamity, Sonprayag is considered the base point to start your journey to Kedarnath. Buses to Sonprayag are easily available from Rishikesh or Haridwar to reach Kedarnath.
Regardless of your location, you will have to start your Char Dham Yatra from either Rishikesh or Haridwar, as these two towns are the starting points for the Char Dham Pilgrimage Tour.
Buses, taxis, and cabs are available from the major cities of Uttarakhand, such as Rudraprayag, Haridwar, Rishikesh, Chamoli, Karanprayag, and Ukhimath, for Badrinath and Kedarnath.
Getting Registration for Badrinath and Kedarnath Yatra
In order to visit Badrinath and Kedarnath Dham, every pilgrim or tourist must fill out the Char Dham Yatra Registration Form, which is mandatory as per the government of Uttarakhand. Biometric registration is required for every pilgrim, either online or offline. Online registration is a convenient option as it saves time and eliminates the need to wait in long queues for biometric registration.
The following modes are available for biometric registration:
Online via the official government web portal
Mobile Application – Tourist Care Uttarakhand App download
Physical verification points or hand-held devices offered by trained personnel (Yatri Mitra)
To complete the online biometric registration process, a valid ID proof such as Aadhaar Card, PAN Card, Voter ID, driving license, passport or any valid certificate issued by the central government is required.
Tourists can contact the following helpline numbers to easily initiate the registration process:
WhatsApp – 91839483833 (Type – Yatra)
Mobile Application – Tourist Care Uttarakhand App
Toll-free number – 0135-1364.
Accommodation Options in Badrinath and Kedarnath Dhams
The cost and availability of accommodations in Kedarnath and Badrinath Dham depend on the peak tourist season and your budget. During the peak season, the cost of accommodations tends to be higher. While Badrinath Dham has a good number of hotels and resorts that offer top-notch amenities, Kedarnath Dham only has a limited number of hotels in the form of guest houses and Dharamshalas that offer basic accommodation services.
Some of the Best Stay Options in and around Kedarnath Dham-
GMVN Cottage – Swarg Rohini Cottages
Trivedi House
GMVN Tents and Huts
Old Agra House
Shri Kedar Hotel
Bajpai House
New Himachal House
Shanti Palace
Gayatri Sadan
New Marwad House
Punjab and Sindh Awas
Himachal House
Aligarh- Hathras House
Punjab Sindh Awas
Jodhpur House
Bagwari House
Best Places to Stay in Sonprayag Near Main Market
Chauhan Hotel and Restaurant
Hotel Devlok
Devdarshan Hotel and Restaurant
Hotel Prayagraj and Restaurant
Best Hotels in Sitapur
Hotel Ashoka Palace and Restaurant
Ankur Tourist Guest House
Parth Guest House
Hotel Jagat Raj
Hotel JPG Palace
Shivalik Valley Resort and Spa
B Palace
Hotel Priya Guest House
New Sanaika Guest House
Top Hotels & Resorts to Stay Near Badrinath Dham
Dwarikesh Hotel
New Snow Crest Hotel
Narayan palace Hotel
Hotel the Kedar Dev's
Budgeting for Badrinath-Kedarnath Yatra: Things to Consider
Are you curious about the budget for your Badrinath and Kedarnath pilgrimage tour? Don't worry, we are here to assist you in preparing a budget-friendly plan for your amazing journey. There are certain factors that you need to consider while creating a budget for your Badrinath and Kedarnath Yatra.
Complete and Informative Information on Friendly Budget Travel to Badrinath and Kedarnath shrines for 2024 Char Dham pilgrimage Tour.
Transportation for Badrinath Kedarnath Tour
When planning your Do Dham Yatra to Badrinath and Kedarnath Dhams, one of the most important considerations is transportation. You can start your trip from either Haridwar or Rishikesh and aim to reach Sonprayag within your budget. Fortunately, there are many budget-friendly transportation options available, including government-owned buses and private cabs from the Haridwar or Rishikesh bus stand or railway station.
Private Cabs/ Cars Fare
The cost of hiring private cabs for the Badrinath and Kedarnath Yatra ranges from INR 5k to 6k, depending on the type of car. For instance, a Swift may charge up to INR 5k while an Innova can cost up to INR 6500 per day. The price of a Tempo will depend on the number of seats, ranging from 12-seater, 14-seater, to 16-seater, and the price will vary accordingly. For those on a budget, sharing cabs can be an option, with a cost of up to INR 1000 to 1200 per person. You can find cabs, tempos, or taxis at the Railway Station or Bus Stand in Haridwar or Rishikesh.
Government Buses
Government buses are one of the most economical modes of transportation. The fare for these buses is around INR 600 to 700 per person. You can catch these buses between 3:30 am to 9:30 am.
Helicopter Service
If you have a higher budget, you can consider using helicopter services for your Do Dham Yatra. The round-trip fare from Guptkashi can go up to INR 7750. However, private charter luxury helicopter services for Chardham Yatra can be quite expensive. You can find out the prices for luxury Chardham tour packages on this link.
Ponies, Palkis and Mules
If you are unable to trek long distances, you can choose to hire ponies, horses, or mules. The price for this service starts at INR 4550 and can go up to INR 7000 for a single ride.
Budget Stay in and around Badrinath and Kedarnath Dhams
When planning a budget-friendly trip to Badrinath and Kedarnath Dham, finding the best accommodation option is a top priority. If your trek to Kedarnath takes more than one day, it's important to have a comfortable place to stay overnight before continuing your journey the next day. Trekking to Kedarnath is only permitted between 4:30 am and 1:30 pm, so ideal accommodations can be found in Sonprayag, Rampur, and Gaurikund.
Note- It's worth noting that the price of accommodations can vary depending on the tourism season. During the peak season of Char Dham Yatra, there may be more crowds, and the cost of hotels and guest houses may be higher.
| | |
| --- | --- |
| Budget Stay at Sonprayag | Budget accommodation at The cost of accommodations in Sonprayag can vary greatly depending on the tourism season and level of crowd. Prices for rooms range from around INR 700 to 1000, but during times of high demand, prices can increase significantly to INR 1500 to 2000 or more. Alternatively, dormitory-style accommodations are available at much lower rates, typically ranging from INR 300 to 500 per person. |
| Budget Stay at Rampur | Rooms starting @ INR 600 to 1000 for a budget traveler. |
| Budget Stay at Gaurikund | You need an advance booking to stay at Gaurikund. It is a base point to start Kedarnath Trek. So, you need to book your stay in advance to start the Kedarnath Trek next morning. The prices of stay options starting @ INR |
| GMVN Guest Houses Hotels and Resorts in Badrinath and Kedarnath | The price of GMVN stay options is very low starting @INR 690 to 1320 approx. But in peak season it is very difficult to get these hotels. So, you need to book the rooms in advance. In peak tourism season the price of the rooms will be high starting @INR 6000. |
The cost of food, adventure activities, excursions, and shopping during your trip will depend entirely on your individual preferences. In addition to the expenses related to visiting the temples, your overall budget will be influenced by the length of your stay in a particular location and the specific activities you choose to participate in.
Food Options in Badrinath and Kedarnath
The local cuisine of the Garhwal Himalayas is sure to be a highlight of your trip. Along the roadside, you will find numerous small cafes and shops offering delicious Garhwali cuisine. Additionally, there are women's self-help groups along the trekking route from Gaurikund to Kedarnath that have been appointed by the district administration of Rudraprayag. These groups serve up local delicacies packed in paper boxes. There are also many other small eateries where you can try amazing dishes and savor the culinary heritage of Kumaon.
Popular Local Cuisines of Kedarnath and Badrinath Dham
Mandua ki Roti
Chainsu
Gulgula
Jhangore ki Kheer
Thechwani
Kumaoni Raita
Phaana
Kafuli
Kode ki Roti
Bhatt ki Churkani
Bhang ki chutney
Dubuk
Physical Fitness Required for Badrinath and Kedarnath Yatra
If you're planning a pilgrimage tour to Badrinath and Kedarnath Dham, ensuring your physical fitness should be a top priority. In order to endure long hours of trekking, rough terrains, river crossings, and extremely cold weather in the high-altitude areas of the Himalayan region, it's crucial to be in good health. Health tests are conducted before embarking on Char Dham Yatras, and only those who pass are permitted to visit the sacred shrines.
Daily exercise can help your body adapt to the extreme weather conditions and increase your immunity. Additionally, maintaining a balanced diet is critical for this trip, which should include adequate amounts of carbohydrates, fiber-rich elements, fruits, whole oats, green vegetables, and fresh fruit juices.
Staying properly hydrated is also important, as dehydrated muscles can make you weak and tired while trekking to Kedarnath Dham. It's recommended to begin improving your physical fitness at least three months prior to the yatra.
Badrinath Kedarnath Yatra Itinerary 2024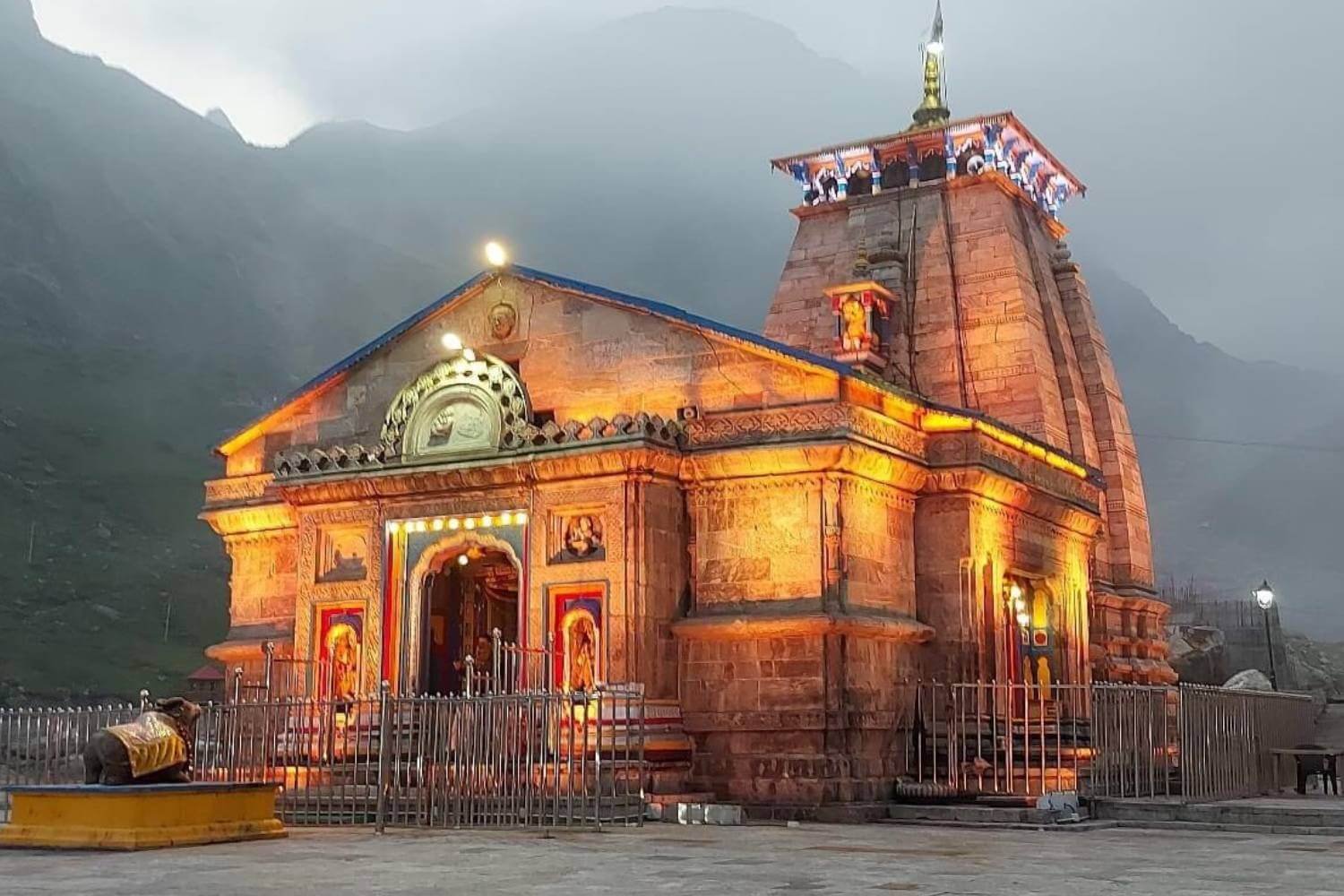 Planning your itinerary in advance is crucial for a memorable and hassle-free trip to Badrinath and Kedarnath Dham. While the ambiance of these holy shrines is always beautiful, the harsh climatic conditions and treacherous terrains can make the journey challenging. With a safe and well-planned travel itinerary, you can save time and avoid unnecessary hassles, ensuring the most wonderful and wholesome travel memories.
Let us help you prepare a delightful itinerary for your Do Dham Yatra, which includes Badrinath and Kedarnath Dham, starting from Haridwar. Alternatively, you can also begin your Do Dham Yatra from Delhi and make your way to Haridwar or Rishikesh.
Day 1 – Haridwar – Ganga's Bliss, Soul of the God
Note – No matter where you are, the journey to the Char Dhams will always start from Haridwar or Rishikesh as these two sacred places are the starting point to undertake the pilgrimage tour of Char Dham Yatra. In case if you want to visit only do Dhams i.e. Kedarnath and Badrinath Dham then also you have to start your journey from Haridwar.
Your First day at Haridwar will start from exploring its mesmerizing beauty. From your hotel after breakfast, you must go out to embrace the spiritual vibes of the town. The city of Haridwar is located at the foothills of Himalayas. Wherever you look you will see thousands of people taking holy dip into the holy water of Ganges.
Sound of soothing temple bells, chanting, smell of incense sticks, cheerful hustle and bustle of people at the Ghats and ethereal Ganga Aarti of the evening, our soul returns to what is sacred and finds eternal peace and wisdom.
There are many places to explore in Haridwar. Some of the most popular places to visit are Har Ki Pauri, Mansa devi temple, Chandi devi Temple, Sapt Rishi Ashram and Sapt Sarovar etc. Experience of Ganga Aarti will elevate and nourish your thoughts to a whole new level.
After exploring an overnight stay at the hotel and enjoying a delicious Dinner.
Day 2 – Guptkashi – Hidden Benaras
Morning after breakfast at Haridwar. Check out from the hotel. It's time to head to Guptkashi. At Guptkashi, after checking in at the hotel, Visit Kashi Vishwanath Temple and Ardh Nareshwar Temple. It is one of the most popular pilgrimage sites in Uttarakhand.
There is a very interesting story behind the name of Guptkashi. Guptkashi means 'Hidden Benares'. It is the first place where Lord Shiva concealed himself from Pandavas when they were searching for him before fleeing to the valley of Kedarnath. The priestess of Kedarnath shrine also lives in Guptkashi during winters.  The idol of Lord Shiva (Kedarnath) passes through Guptkashi to Ukhimath which is the winter home of Lord Kedarnath.
Other most beautiful divine destinations to visit in Guptkashi are Narayan Koti temple, Kalimath where you will feel your sacred contract with the universe.
Overnight stay at Guptkashi.
Day 3-Guptkashi to Kedarnath Shrine – Let's See the Blessed Seat of Lord Shiva
From Guptkashi after breakfast. You must prepare for the Kedarnath Trek. The trek to Kedarnath shrine starts from Gaurikund. You need to take a bus to Sonprayag to reach Gaurikund as Gaurikund is just 6 km from Sonprayag. You will easily reach Gaurikund in a local jeep within 20-25 minutes.
Note- To avoid long crowds you need to start the trek early in the morning. The trek route closes after 1:30pm pm. So, you need to complete your trek before 1:30pm. The weather conditions are very harsh. Landslides, rainfall make the journey very difficult and risky. Hence it is always important to start the trek early in the morning to reach the Kedarnath temple on time. You can also hire Palki, horses, mules to travel to Kedarnath Shrine if you feel you are not able to walk.
Helicopter is also a very good option to reach Kedarnath Shrine. There Are three helipad locations – Guptkashi, Phata and Sersi. You can book your tickets to enjoy the helicopter services to reach Kedarnath Shrine. It is the best option if you have elderly people in your group.
Note- You can only book Heli tickets from the official government site. No other site has the right to make Heli Bookings.
Darshan of Lord Kedarnath
Situated at an elevation 3584 meters above the sea level, Kedarnath Shrine is one of the most popular and holiest pilgrimage shrines of Lord Shiva.  Gert the divine blessings of Lord Shiva. Embrace the divine bliss from the Aarti pooja.
The temple was built by Adi Shankaracharya in the 8th century. According to a popular belief, visiting Kedarnath Shrine will free you from all the Karmic backlog. The beauty surrounding the Kedarnath shrine will reach to the depths of your soul.
After Darshan, come back to your hotel. An overnight stay at Guptkashi.
Day 4 – Guptkashi to Badrinath – Sacred reserve of Lord Vishnu
Morning after breakfast, Check out from the hotel. At Badrinath check in at the hotel. Head to Badrinath Dham. From Guptkashi you will get early morning buses to Badrinath Dham. Badrinath Shrine is a holy abode of Lord Vishnu. Nestled between the magnificent Nar and Narayan ranges, the temple is a wonderful site to spend some time alone with your thoughts. Get the divine blessings of Lord Vishnu, Badri Vishal.  After Darshan you can explore many other amazing places in and around Badrinath Dham. Joshimath is only 45 km away from Badrinath and it will take only 2 hours to reach Joshimath. There are many temples in Joshimath such as Narsingh temple, Bhavishya Kedar, Kalpvriksha etc. to rekindle spiritual energy. In Badrinath you can explore amazing spots like Mana Village, Matamoorti, Charan Paduka and Vyas Gufa etc.
Overnight Stay at Badrinath
Day 5- Badrinath to Rudraprayag
Check out from the hotel and Head to Rudraprayag via Joshimath. Check in at the hotel in Rudraprayag.   You must explore Rudraprayag Temple, Dhar Devi temple, Koteshwar Mahadev Temple, Indrasani Mansa Devi Temple and Augustmuni at Rudraprayag. Overnight Stay at Rudraprayag.
Day 6 – Rudraprayag to Haridwar or Rishikesh
Check out from the hotel. You will get an early morning bus for Haridwar. It would take 6 hours to reach Haridwar.  You will get the earliest bus at 3:15am. There are many options to go to Haridwar. You can also head to Rishikesh if you want to explore Rishikesh.  Rishikesh is also one of the most popular pilgrimage towns located in the foothills of Himalayas. It is also called the Adventure capital of India and Yoga capital of the world. The most interesting thing to do here is to explore the mesmerizing temples and Ashrams. You must visit Triveni Ghat, Laxman Jhoola, Ram Jhoola, Neelkanth Mahadev Temple and Parmartha Niketan.  Visiting Rishikesh is an alternative option. If you are interested in exploring more religious places, then Indeed Rishikesh is one of the best places to uplift your soul.
Heli Services for Badrinath and Kedarnath Yatra 2024
If you're not interested in trekking, you have the option of using Heli services for the Kedarnath and Badrinath Dham Yatra. Two types of Heli services are available for the Chardham Yatra. The first is a budget Helicopter tour service for the Kedarnath Yatra, which is offered at numerous mini helipads in the Kedar Valley. The second is a private charter Helicopter tour service operated from Dehradun, which is more expensive than the simple Heli service. Private helicopter tour operators provide VIP darshans at Chardham temples.
To book Heli services for the Kedarnath Dham, you can use the official government portal of Uttarakhand. Heli tickets can only be reserved through the government website, and no other private website has the authority to book Helicopter tickets for pilgrims. The three Helipad locations for Kedarnath Dham are Guptkashi, Phata, and Sersi.
For the Badrinath Yatra, you can book a private charter tour directly from a licensed Heli tour operator package.
Note that due to extreme weather conditions, challenging terrains, lack of oxygen levels at high altitude areas, and challenging river crossings, completing the Yatra can be extremely exhausting for some individuals. For this reason, Helicopter services are best suited for them. Additionally, if there are elderly people in your group, it is recommended to book Helicopter services for the Badrinath and Kedarnath Dhams.
Must Visit Places in Badrinath and Kedarnath Dhams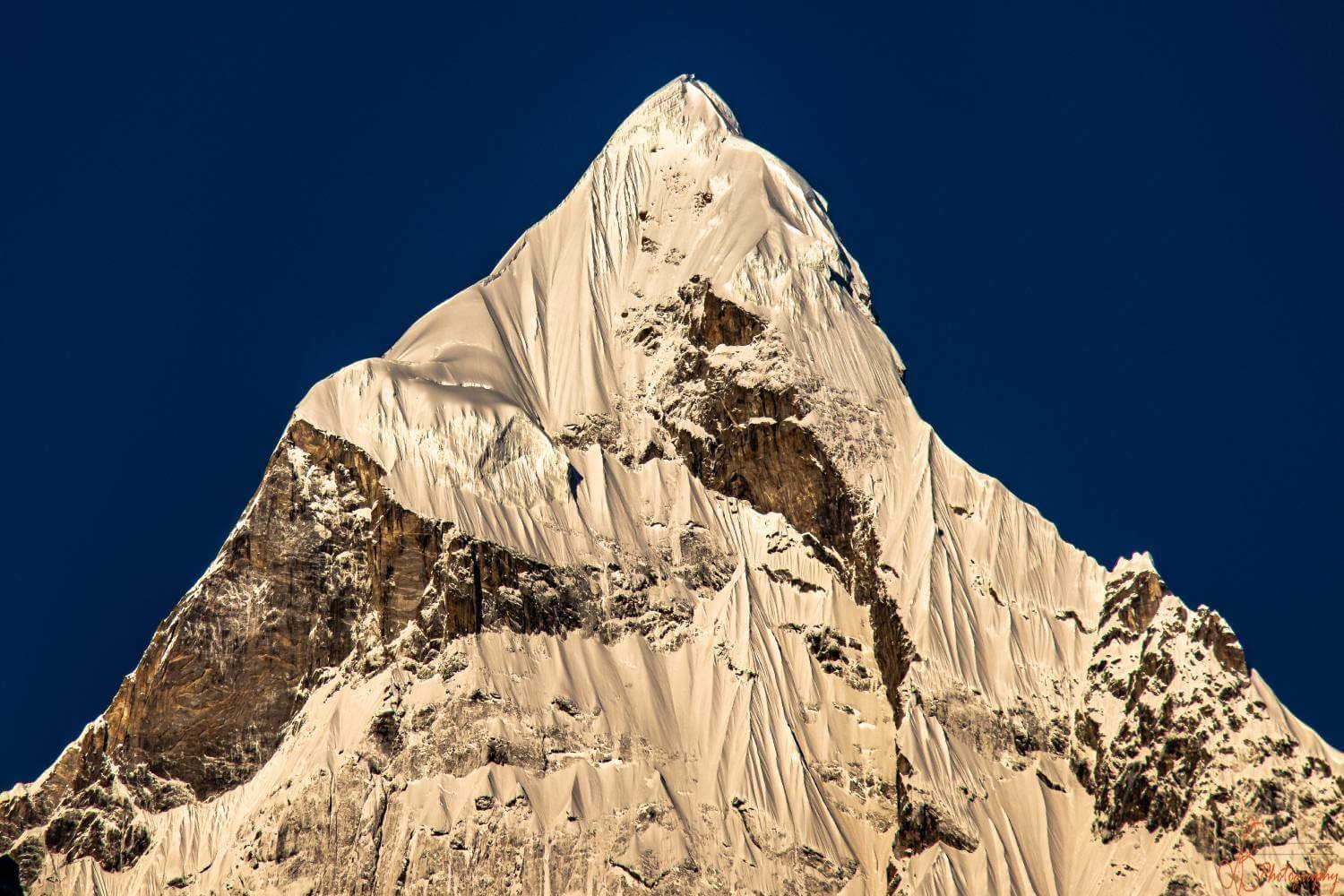 Apart from the darshan to the holy shrines of Badrinath and Kedarnath, you can also explore some of the most beautiful places to capture in your lens. Badrinath and Kedarnath Dhams are two beautiful paradises to seduce your senses, uplift your spirit, rejuvenate your soul and discover yourself. It is a perfect place for nature lovers and solace seekers.
Some of the Must See & Visit Places in and around Badrinath are –
Neelkanth- It is one of the most beautiful mountains which forms the background of Badrinath Dham. Neelkanth Peak is also known as 'Garhwal Queen'. It is situated at an altitude of 6,507 m. The mesmerizing views of sunrise from Neelkanth peak will blow your heart away.
Tapt Kund- Tapt kund is a holy water kund which is said to be the seat of the god of fire (Agni). A holy dip in its serene water before entering the Badrinath shrine will cure all the skin diseases as it has medicinal properties. It is one of the most popular sights to explore in Badrinath.
Brahma Kapal – It is a sacred place which is located 2kms from Badrinath where people pay respects to their ancestors. It is said that here lord brahma resides to give salvation to the family members of the people when they perform their last rites or shraddha karma.
Charan Paduka- Charan Paduka is very popular for the sighting of a boulder which has the footprints of lord Vishnu. It is also a great place for nature lovers as beautiful meadows of wildflowers which bloom in summer will delight every traveler's soul who loves nature.
Mata Murti Mandir- At the blissful banks of Alaknanda River lies the magnificent Mata Murti Mandir which is dedicated to the mother of lord Badrinath. Devotees from far come here to take divine blessings of Mata Murti in Badrinath.
Panch Shillas -Located near Tapt Kund you must have seen the five blocks of mythological shillas, also known as Panch shillas dedicated to lord Narad, Narsimh, Barah, Garur & Markandeya. It is one of the most popular sights to explore in Badrinath.
Some Places to Visit in and around Kedarnath Dham are-
Triyuginarayan Temple- It is one of the most popular temples to explore near Kedarnath shrine. It is the sacred place where Lord Shiva married Goddess Parvati. The eternal flame burning here for decades has kept intact the memories of this auspicious wedding.
Gaurikund – Gauri Kund is one of the most popular places to explore before going to Kedarnath as it comes on the way when you are trekking for Kedarnath Dham. Gauri Kund is dedicated to goddess Parvati, wife of lord Shiva. A temple of Gauri is also situated near this Kund. Today we will not be able to see Gauri Kund as it was destroyed after the floods of 2013 but a small stream still flows at the location of the Kund.
Vasuki Tal Lake – Lies at an altitude of 4,150 m above the sea level, Vasuki Tal Lake is one of the most beautiful lakes to explore in Kedarnath. Capture mind boggling views of this mesmerizing lake in your lens. From Kedarnath shrine it is just 8 km away. You have to indulge in trekking to see the fascinating sights of Vasuki Tal Lake.
Shankaracharya Samadhi – Located just behind Kedarnath Temple is the grave of Adi Shankaracharya a sage who attained samadhi at the age of 32. He is the one who established Kedarnath Shrine and one of his four Mathas in the 8th century A.D.
Bhairav Temple- Bhairav temple is located at the south of Kedarnath Temple. It is dedicated to Lord Bhairav, a fierce form of Lord Shiva associated with destruction. Devotees who worship Kedarnath also visit Bhairav Temple to get the divine blessing of Lord Bhairav as per the ritual.
Rudra Cave – Located in the Kedarnath temple complex, Rudra cave is one of the best places for meditation and spiritual practice. The surroundings near Rudra Cave is scenically attractive which will compel you to nourish the inner radiance of your life.
Safety Measure to Follow During the Yatra
Here are some safety measures you should follow at any cost to make your journey safe and wholesome.
Always carry a basic first aid kit which contains all the necessary medicines such as pain killers, gels, antibiotics, medicines for fever and cold and inhaler etc.
Always check the weather conditions before planning your trip to Kedarnath and Badrinath Dham. In high altitude areas the weather is quite unpredictable. The best time to plan your yatra is during the summer season. In winters the entire landscape of Kedarnath and Badrinath is covered in snow. So, pilgrims are not allowed during the winter season. Monsoon is not favorable to plan this yatra. Due to heavy rainfall, frequent landslides will make the journey dangerous.
Prefer only bottled water or some clean natural source of water during the yatra.
Keep your yatra registration slip and a valid ID proof all the time with you.
Avoid cold food, raw vegetables, and drinks with ice.
Get yourself medically examined as physical fitness is extremely important for this yatra.
Important tips to keep in your mind to make the most of your Badrinath and Kedarnath Yatra
The journey to the folds of mighty Himalayas is not an easy task. It's a blessed seat of divinity in the most revered holy Char Dhams. The journey is an ultimate test of faith. Getting the divine blessings and darshan of almighty in the holy shrines of Kedarnath and Badrinath is an experience of a lifetime. The journey to Kedarnath and Badrinath Dham is difficult. It is located in the high Himalayan – altitude and challenging terrains. The weather is extremely cold and harsh. Sometimes the temperature drops down to sub-zero degrees.  Keeping these things in mind you must know some essential travel tips to prepare your Pilgrimage Tour to Kedarnath and Badrinath Dham smartly. It will save you time from unnecessary hassles and make the most of your time worth it in Kedarnath and Badrinath Dham.
Get the help of Best Tour Guide or Reputed Travel Agency- Why is it Important?
If you are traveling for the first time to the inhospitable terrains of Kedarnath then you must take the help of local guides to avoid difficult terrains which lead to dead ends.
A reputed travel agency or trustworthy tour operator will help you to plan your Kedarnath and Badrinath pilgrimage journey. They would act as a friendly guide and also prepare your itinerary for the whole trip. You won't have to worry about minute details of the trip.
Badrinath Dham has a very good connectivity as it is connected to the major destinations of Uttarakhand but Kedarnath Dham on the other hand is a difficult and inhospitable terrain. It lacks good connectivity. From Haridwar you will get morning buses to Gaurikund. You can also make advance booking for this bus at (Garhwal Mandal Owners Association). You will also get buses and jeeps from Rishikesh to Gaurikund. From Gaurikund you have to get ready for a long 20 km trek to Kedarnath Dham. It's a long journey so, if you are not a trekking lover you can opt for Helicopters, mules and Palkis for Kedarnath Dham.
Must Have Warm Clothes
The mind-boggling terrains of Himalayas would look good only if you have complete precaution to keep you safe from the harsh weather of the mountains. Otherwise, nothing will stop you from falling ill. Take an adequate number of warm woolen clothes such as thermals, sweaters, caps, footwears, gloves, blankets, umbrellas and raincoats etc. the weather remains cold throughout the year in these places.
Safety Kit!
As you move towards the high altitudes of Himalayan region, the narrow paths, zig zag terrains of the mountains will make you dizzy and weak. There will be symptoms of headache, stomach cramp or shortness of breath. First time travelers most of the time face these kinds of situations in their journey. So, you must take necessary medicines for fever or cold, painkillers, antibiotics, gels etc. with a basic first-aid kit.  
Have Enough Cash
You must know that you are traveling to some of the remotest of locations while traveling to Kedarnath and Badrinath Dham. The eateries and cafes falling on the narrow roads of these holy Dhams will not accept credit and Debit cards or e- mobile wallets. You must carry enough cash for your convenience.
Physical Fitness is Necessary
You are doing one of the most difficult journeys of your lifetime. Trekking to high Himalayan Altitude regions is not an easy task. You must be physically fit to travel to Kedarnath and Badrinath Dham. You must prepare yourself mentally in advance by practicing running, jogging and breathing exercises.  Withstanding the chill of the Upper Himalayan region is another task which you must endure with wholesomeness. It's absolutely necessary to have energy. Carry Chocolates, dry fruits, and glucose for some instant energy. You must carry your own water bottle and some packaged snacks to eat at regular intervals.
Advance Accommodation Booking
One of the most important things is to plan your accommodation options in advance for the Char Dham Yatra. Once the peak tourism season of the Kedarnath and Badrinath Dham starts you will find it very difficult to get a comfortable stay option. Most of them will usually be full and you have to spend the entire night by the side of the temple.
Biometric Registration
It is very important to do Biometric registration before going to Kedarnath and Badrinath Dham. The government of India has made it compulsory for Darshan. In case you forgot then there are various verification points to do the same.
Beware of Scams
If you are hiring mules or Palkis to travel then you must check for their official ID's. Also check the prices online before to avoid paying more unnecessarily.
Take Your Memory Maker!
Keep your camera with extra batteries to capture the beautiful views around Kedarnath and Badrinath Shrines. The memories you capture in your lens will stay with you forever.
Connectivity Issue
You must carry a BSNL sim card with you during yatra. None of the other networks will work here properly. BSNL is the best network to offer maximum connectivity at any point of time.
Light Baggage
Keep your baggage as light a s possible. The pilgrimage journey to Badrinath and Kedarnath Dham is all about trekking for long hours. The more you keep less things in your bag the more comfortable it is for you to walk.
Timings
It is good to start traveling in the early morning. Before 3 am at Kedarnath Temple. The Temple gates would be closed after that. At 5pm in the evening the temple gate will again open for the visitors but there will be huge rush and long queues.
Essential Items to Pack for the Yatra
Pack basic toiletry kit which contains towel, toothpaste, toothbrush, face wash, handwash, hairbrush, soap, and umbrella. These are some important things you must not forget to pack while planning your Do Dham yatra to Badrinath and Kedarnath Dham.
We trust that this blog has furnished you with plentiful informative insights for your 2024 Badri Kedar pilgrimage tour. In case you have any inquiries regarding the Yatra, we are delighted to assist you. Additionally, if you have already undertaken a pilgrimage to Badri Kedar Dham, we would be eager to hear about your experience. Please feel free to share your memories with us in the comments section of this blog.
Like & follow us on our following official social media channels
Facebook | Twitter | Linkedin | Instagram | Youtube
Also Check Out: Popular India Tours | Tour Packages | India Tour Packages | International Tour Packages
International Trending Holiday Destinations – Nepal Tours | Bhutan Tours | Singapore Tour | Thailand Tours | Sri Lanka Tours | Maldives Tours | Dubai Tours | Indonesia Tours
Other Popular Trending Holiday Destinations in India – Kashmir Tour | Himachal Tour | Uttarakhand Tour | Rajasthan Tour | Gujarat Tour | Sikkim Tour | Kerala Tour | Andaman Tour | Madhya Pradesh Tour | North East Tours
Tour Packages by Interest – Adventure Packages | Wildlife Packages | Pilgrimage Packages | Heritage Packages | Hill Station Packages | Weekend Packages | Honeymoon Packages | Beach Packages | Chardham Packages | Trekking Packages
Other Interesting Uttarakhand Travel Guide Blogs to Read
Other Interesting India Travel Guide Blogs to Read
Other Interesting Destinations Travel Guide Blogs to Read
Other Interesting Adventure & Trekking Travel Guide Blogs to Read
Other Interesting Rajasthan Travel Guide Blogs to Read
Other Interesting Wildlife Travel Guide Blogs to Read
Other Interesting International Travel Guide Blogs to Read