Thailand remains the ultimate choice for honeymooners seeking an affordable yet unforgettable romantic experience, with many couples cherishing it as one of their most precious moments. Walking hand in hand with your spouse along the sandy beaches, admiring the stunning turquoise waters is an unbeatable romantic moment.
Thailand is a destination that caters to all visitors, boasting stunning blue lagoons, exquisite coral reefs perfect for scuba diving, majestic temples, and vibrant nightlife that promises a fantastic time for any couple. In this article, I have compiled a list of Thailand's most enchanting and romantic spots that every couple should consider visiting, including the best times to visit them.
6 Best Places to Visit in Honeymoon Tour in Thailand
| | |
| --- | --- |
| Destination Name | Reasons to Visit |
| Phuket | A popular island destination with stunning beaches, luxury resorts, and exciting nightlife. Perfect for couples who want to relax and have fun. |
| Chiang Mai | A picturesque city in Northern Thailand, known for its culture, cuisine, and natural beauty. Ideal for couples who want to explore the history and traditions of Thailand. |
| Koh Lanta | A quiet island in the Andaman Sea with white sand beaches and crystal-clear waters. Perfect for couples who want to escape the crowds and enjoy a peaceful honeymoon. |
| Krabi | A province in Southern Thailand with beautiful beaches, limestone cliffs, and hidden coves. Ideal for couples who want to go on adventurous activities like rock climbing and island hopping. |
| Bangkok | The bustling capital city of Thailand with vibrant street markets, temples, and cultural landmarks. Perfect for couples who want to experience the energy and excitement of urban life. |
| Phi Phi Island | A group of islands in the Andaman Sea known for their natural beauty, crystal clear waters, and stunning coral reefs. Ideal for couples who want to experience the ultimate tropical paradise. |
Experience the ultimate romantic getaway in Thailand with Bon Travel India's honeymoon tour. Book now and enjoy up to 30% off with our early bird discount. Don't wait, call or WhatsApp us at +91-8802149265for more information.
Phuket – The Perfect Place to Fall in Love
You may have noticed your social media feed flooded with stunning images of white sandy beaches and crystal-clear waters. While many of these photos may be from Southeast Asian countries, some may find these destinations expensive. However, if you're looking to enjoy beautiful, serene beaches without breaking the bank, Phuket should be on your honeymoon bucket list.
Phuket is a renowned tourist destination in Thailand, and beachfront resorts here are the ultimate dream for any couple seeking relaxation and breathtaking views of the sea. Kata Beach, Karin Beach, and Kamala Beach are some of the top picks among honeymooners visiting Phuket.
To explore all that Phuket has to offer, it's best to stay for at least a week. The ideal time for a honeymoon trip to Phuket is between November and January when the weather is pleasant. Don't miss out on this fantastic destination for an unforgettable honeymoon experience.
Chiang Mai – Create Memories to Last a Lifetime
Chiang Mai exudes a serene ambiance and boasts of its cultural heritage, making it a popular destination for tourists seeking tranquility. If you're searching for a honeymoon spot that deviates from Thailand's bustling cities, picturesque coastlines, and lively nightlife scenes, then Chiang Mai is the perfect option for you.
Renowned for its breathtaking mountains, indigenous communities, historical temples, and elephant-back rides, Chiang Mai has cemented its status as a one-of-a-kind destination in Thailand. Couples who relish the tranquility of nature will undoubtedly find Chiang Mai to be among the best honeymoon destinations.
The most favorable time to visit Chiang Mai is from October to April, as this period coincides with the coolest weather in Thailand.
Koh Lanta – Experience the Ultimate Romantic Escape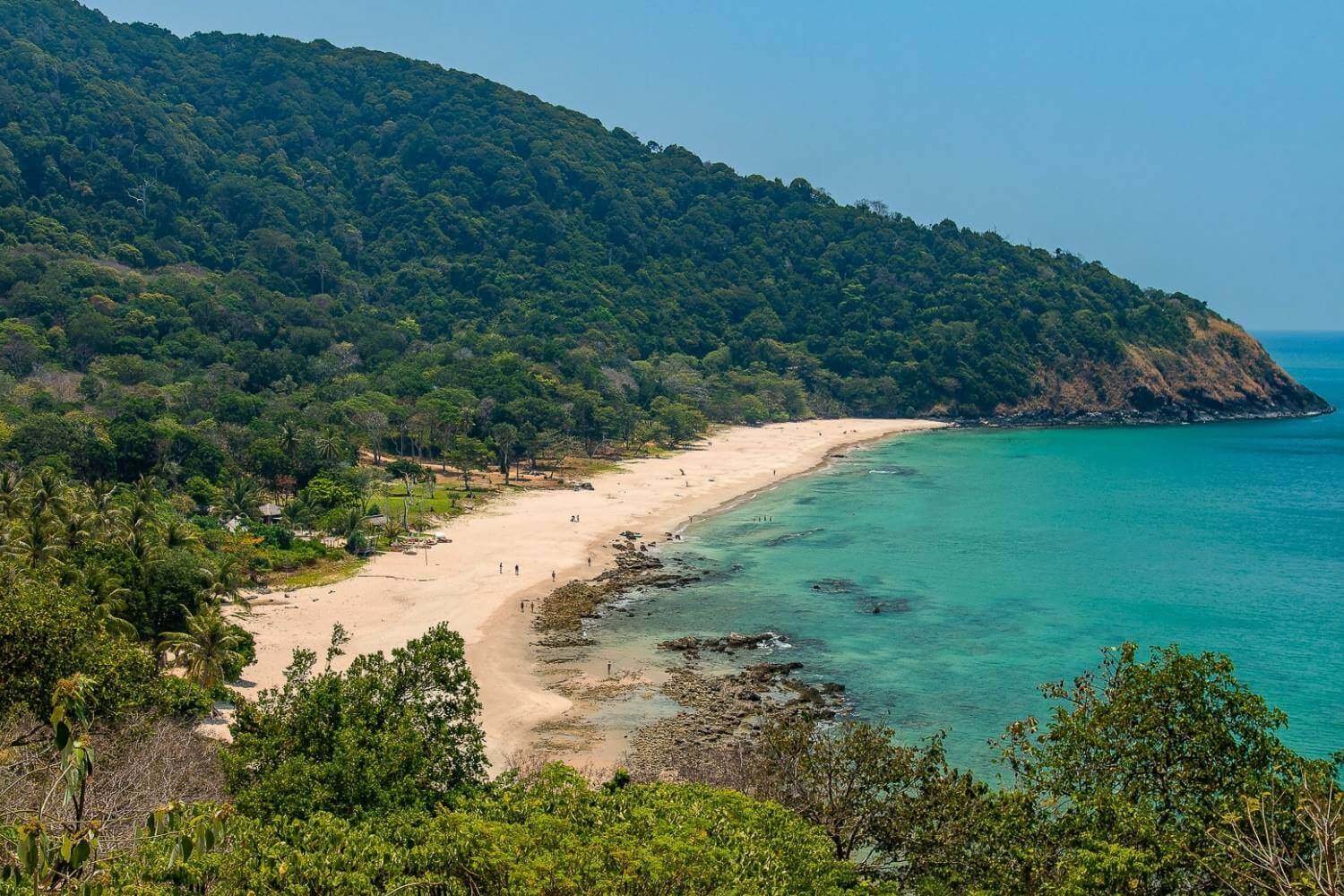 Located 800 kilometers west of Bangkok on Thailand's west coast lies the quaint island of Koh Lanta, a favorite destination among couples and honeymooners seeking a serene beach experience free of raucous parties. With some of the finest and less crowded beaches in Thailand, Koh Lanta offers the perfect setting to unwind with your significant other and soak in the azure ocean and picturesque surroundings.
The best time to visit Koh Lanta is during the cool and dry months of November to February.
Krabi – The Perfect Setting for Your Romantic Getaway
Krabi, a pristine treasure of Thailand, boasts of its white-sand beaches, crystal-clear waters, towering limestone karst, and impressive temples, making it one of the most sought-after tourist destinations in the country. For couples, the natural beauty of Krabi, from its lush forests and caverns to its cascading waterfalls, provides an unforgettable honeymoon experience.
Krabi International Airport is only 15 kilometers from the city center, and direct buses from Bangkok to Krabi run daily. If traveling from Phuket, the journey will take 3-4 hours. To enjoy the romantic weather of Krabi, plan your visit between November and March.
Bangkok – Experience the Perfect Mix of Romance and Excitement in the Vibrant City
Thailand's vibrant capital, Bangkok, offers a rich tapestry of art, culture, cuisine, and fashion, making it an excellent honeymoon destination for newlyweds seeking a bustling city atmosphere. Bangkok is famed for its electrifying nightlife and awe-inspiring Buddhist temples and monasteries.
For couples who love shopping, Bangkok's bustling local markets and shopping malls offer a treasure trove of affordable goods. No visit to Bangkok is complete without savoring its famous street food and taking in the stunning skyscrapers in the downtown area.
To enjoy the best weather in Bangkok, plan your trip between the end of November and the beginning of January.
PHI PHI ISLAND – Experience Romance on an Enchanting Island
While many tourists visiting Phuket take a day trip to Phi Phi Island, we highly recommend staying at least two days on this enchanting island with your significant other. Some of Thailand's premier resorts, designed with honeymooners in mind, are situated on Phi Phi Island, offering the perfect setting for a romantic getaway on its unique beaches.
Nothing beats spending a sunny day cruising the islands in a private boat with your loved one, sipping chilled wine and relishing one of life's most precious moments. The best time to visit Phi Phi Island is between mid-November to mid-March when the weather is mild and comfortable.
The approximate budget for your trip may vary depending on several factors, such as your accommodation choices, trip duration, and more.
Begin Your Journey of Love by Planning Your Dream Honeymoon Trip to Thailand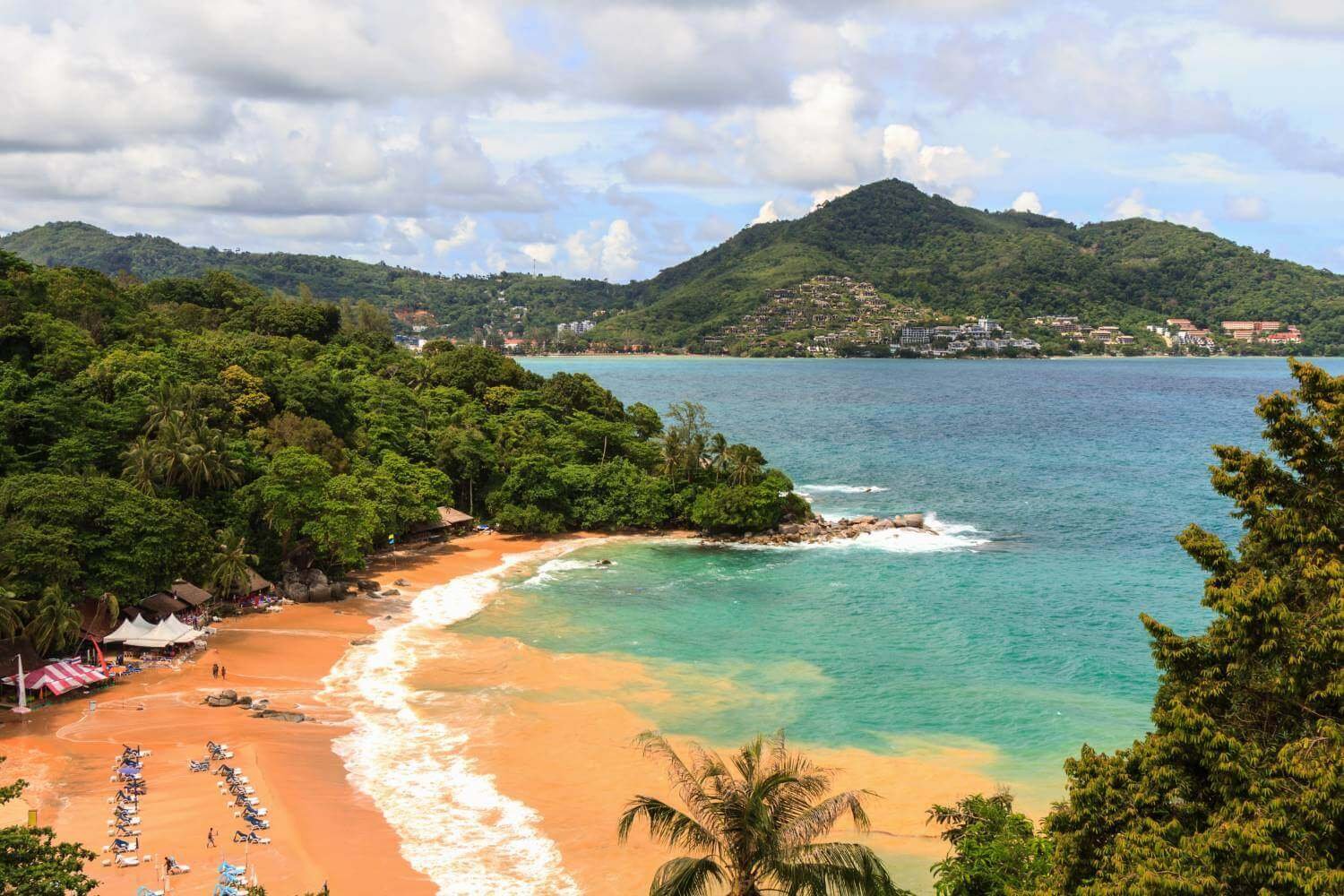 Thailand, without a doubt, is one of the most romantic honeymoon destinations, blessed with stunning temples, scenic lagoons, and a plethora of adventure opportunities, in addition to some of the world's best beaches. If honeymooning in Thailand, don't miss the chance to surprise your partner with a candlelit dinner by the sea.
Thailand is widely regarded as one of the most budget-friendly destinations in Southeast Asia, making it a top choice for couples looking for an affordable honeymoon experience. While destinations such as Phuket and Koh Samui may not be the cheapest, they are still great options for honeymooners.
For couples seeking a more budget-friendly honeymoon in Thailand, we recommend exploring Bangkok, Krabi, and Chiang Mai, where the cost of living is generally lower than in other popular destinations. With a range of affordable accommodations, delicious street food, and plenty of attractions, these locations offer an excellent honeymoon experience without breaking the bank.
Like & follow us on our following official social media channels
Facebook | Twitter | Linkedin | Instagram | Youtube
Also Check Out: Popular India Tours | Tour Packages | India Tour Packages | International Tour Packages
International Trending Holiday Destinations – Nepal Tours | Bhutan Tours | Singapore Tour | Thailand Tours | Sri Lanka Tours | Maldives Tours | Dubai Tours | Indonesia Tours
Other Interesting International Travel Guide Blogs to Read