With its roots deep in spirituality and rich history, the south Indian state of Karnataka is an important pilgrimage centre in India. Karnataka boasts a large number of Hindu temples, Jain and Buddhist pilgrimages, mosques and churches. The state is dotted with thousands of beautiful and highly revered Hindu temples and two of them even are recognized by UNESCO World Heritage Sites. Karnataka is also home to five monolithic statues of Bahubali and several Jain temples making it one of the most important Jain pilgrimages as well.
There are also numerous Buddhist monasteries spread across the state along with mosques which further add to the diversity and spiritual richness.
Most Popular Pilgrimage Destinations to Visit in Karnataka Tour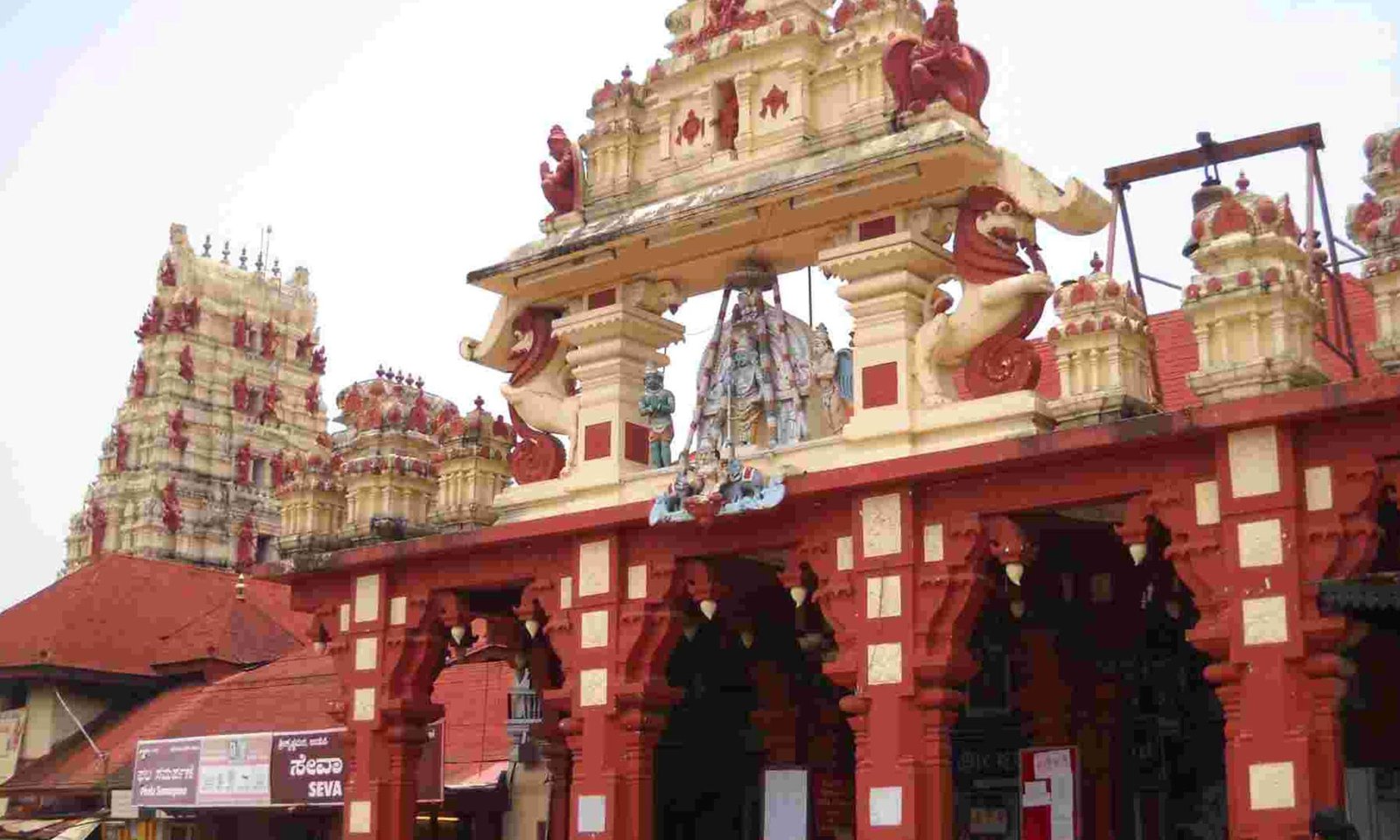 Murudeshwar
Udupi
Dharmasthala
Madikeri
Mysore
Srirangapatna
Shravanabelagola
Murudeshwar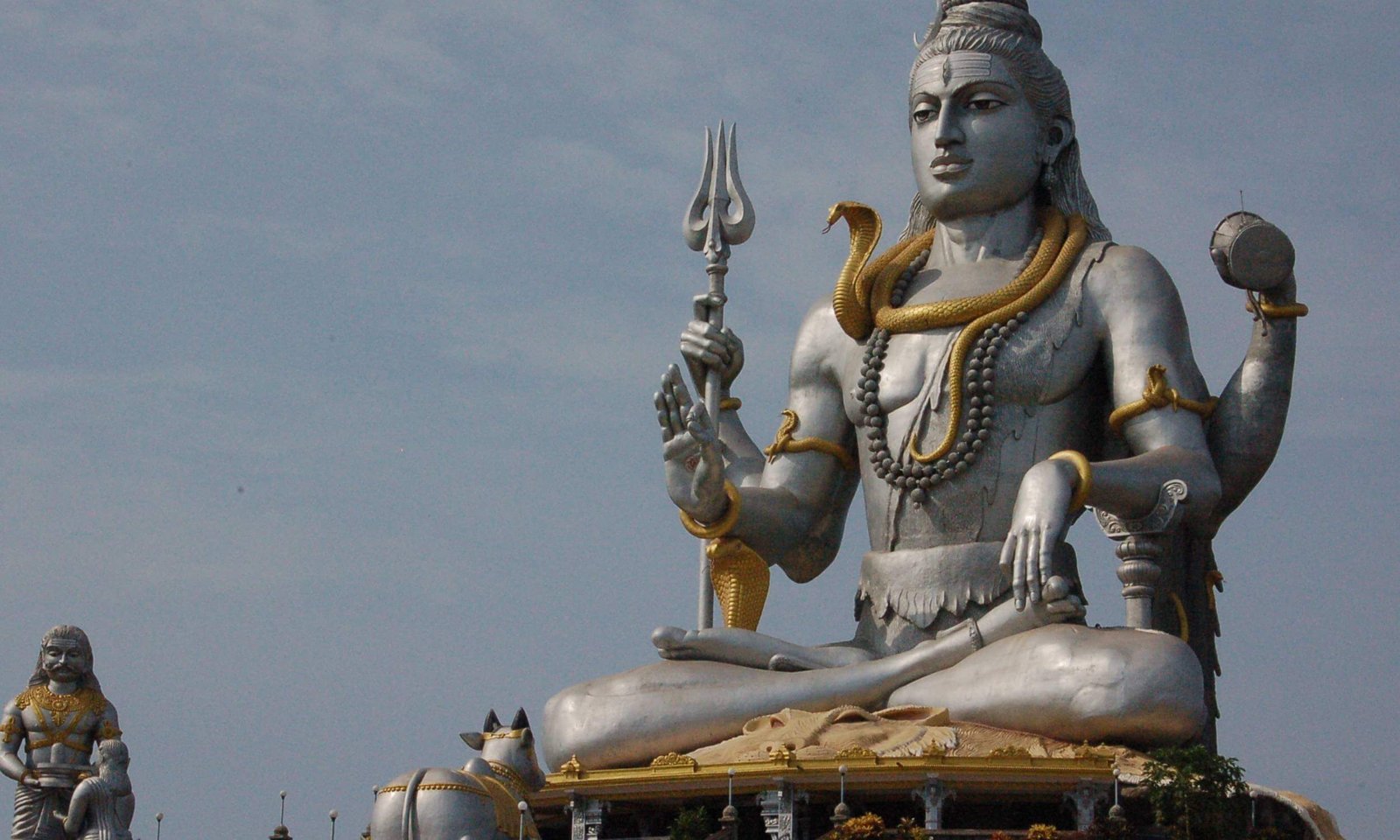 Known for its 123 ft high Shiva statue, Murudeshwar in Uttara Kannada District is an important Hindu pilgrimage in Karnataka. The town by the Arabian seas creates even more visual impact making it a must-go in the state.
Udupi
Home to some important Hindu pilgrimages, Udupi in Karnataka sees a rush of devotees throughout the year. The Sri Krishna Temple here is an important pilgrimage site alone with Annegudde Vinayak Temple.
Dharmasthala
Known for an 800-year temple of Manjunatheshwara, Dharmasthala is an important Hindu pilgrimage in South India where devotees come to seek the blessings of Lord Shiva. The town is also home to a 39 feet tall statue of Lord Bahubali.
Madikeri
Housing an ancient Omkareshwara Shiva Temple, Madikeri near Coorg is a Hindu pilgrimage centre in Karnataka. The temple that is thronged by thousands of devotees and reflects a unique mix of Gothic and Islamic styles of architecture.
Mysore
The cultural capital of Karnataka, Mysore is a popular Hindu religious site. The city is dotted with a number of Hindu temples including the famous Chamundeshwari Temple perched on Chamundi Hills.
Srirangapatna
Home to a number of important religious places, Srirangapatna in Karnataka is situated close to Mysore. It houses the most visited pilgrimage in Karnataka, Sri Ranganthaswamy Temple along with Karighatta and Nimishamba Temples.
Shravanabelagola
Popular for the iconic 58 feet statue of Lord Bahubali (Gomateswara), Shravanabelagola is a small town in Karnataka where the Jain devotees throng on a large scale. Chamundaraya Basadi, Odegal Basadi, and Parshwanadi Basadi are other holy sites to visit here.
Get upto 30% early bird discount on Karnataka Pilgrimage Tour Packages. For booking Call or Whatsapp on +91-8802149265 / +91-7668130655
Like & follow us on our following official social media channels
Facebook | Twitter | Linkedin | Instagram | Youtube
Also Check Out: Popular India Tours | Tour Packages | International Tour Packages
Other Popular Trending Holiday Destinations in India – Kashmir Tour | Himachal Tour | Uttarakhand Tour | Rajasthan Tour | Gujarat Tour | Sikkim Tour | Kerala Tour | Andaman Tour | Madhya Pradesh Tour
International Trending Holiday Destinations – Nepal Tours | Bhutan Tours | Singapore Tour | Thailand Tours | Sri Lanka Tours | Maldives Tours | Dubai Tours | Indonesia Tours
Tour Packages by Interest – Adventure Packages | Wildlife Packages | Pilgrimage Packages | Heritage Packages | Hill Station Packages | Weekend Packages | Honeymoon Packages | Beach Packages | Chardham Packages | Trekking Packages
Other Interesting Karnataka Tourism Blogs
Other Recent Travel Blogs