Bhutan, often referred to as the 'Land of the Thunder Dragon,' is a realm of pristine landscapes, vibrant culture, and timeless traditions. A trip to Bhutan's tourism is like a journey back in time. You'll find yourself immersed in a world where ancient monasteries cling to sheer cliffs, lush valleys give way to snow-capped peaks, and Gross National Happiness is not just a concept but a way of life.
Bhutan is one of the best holiday destinations to visit. Bhutan's commitment to preserving its cultural heritage and environment makes it one of the most unique and beloved travel destinations in the world. Bhutan is a highly traditional country. It's a place where traditional dress is worn with pride, and the serene melodies of Buddhist chants fill the air.
You will enjoy engaging with warm-hearted locals, savoring the flavors of Bhutanese cuisine, and participating in age-old festivals that showcase the depth of Bhutan's spiritual and cultural heritage.
Here is an amazing list of the top 15 travel destinations to visit in Bhutan. So, don't wait and pack your bags for a Bhutan holiday. Be prepared to be captivated, inspired, and forever changed by the beauty, culture, and spirituality of this extraordinary land.
Paro
Thimphu
Punakha
Gangtey
Bumthang
Wangdue Phodrang
Haa
Gasa
Chukha
Samtse
Trashigang
Trashiyangtse
Lhuentse
Samdrup Jongkhar
Trongsa
Catch the Early Bird: Save Up to 30% on Bhutan Tour Packages with Bon Travel India. Reach out for our latest deals by calling or messaging us at +91-9310109466.
Paro – Gateway to Bhutan's Enchanting Beauty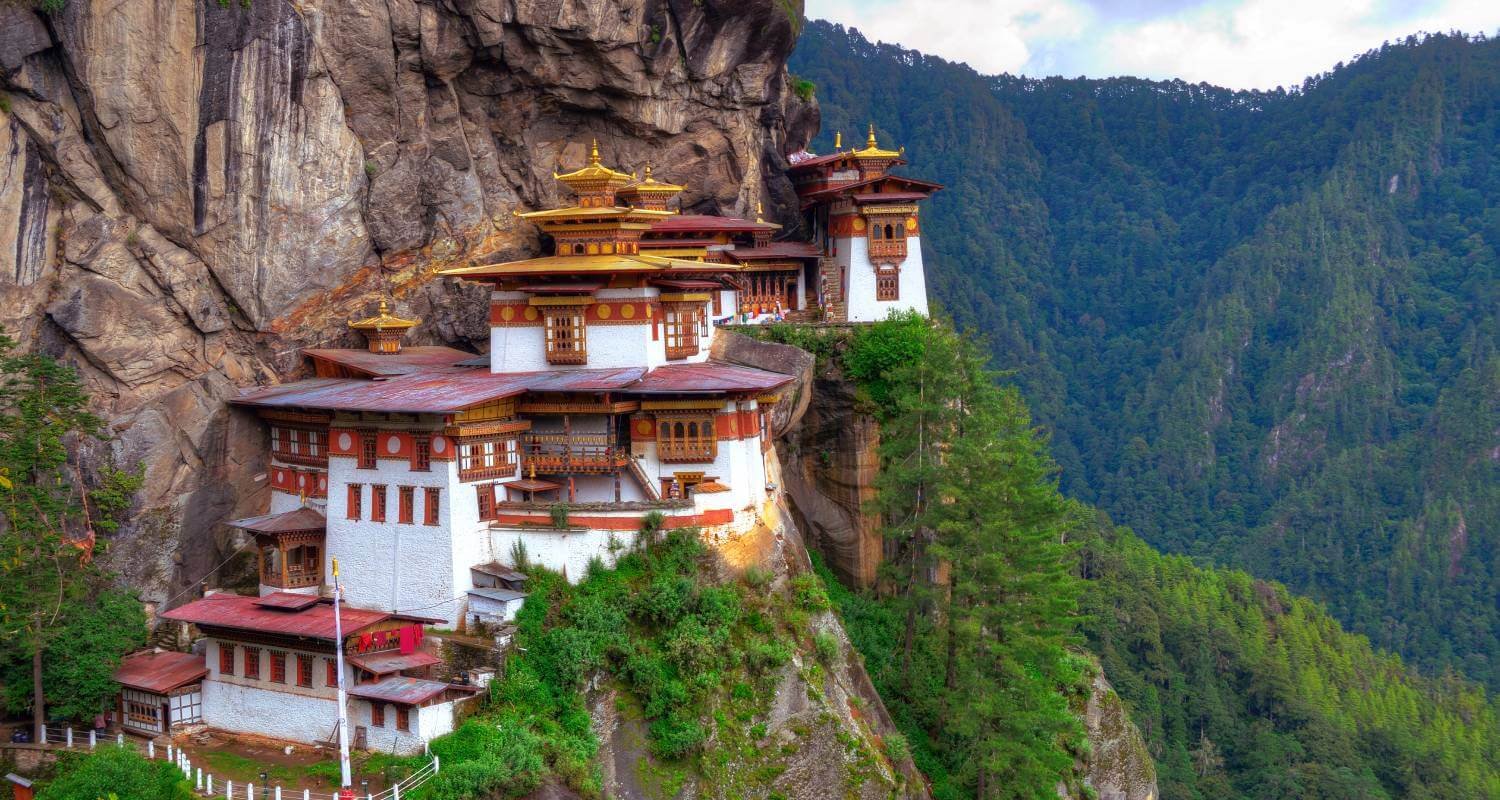 Paro in Bhutan is nature's delightful artistry. It is one of the most beautiful places to visit in Bhutan. This tranquil heaven boasts of mesmerizing natural wonders, monasteries, temples, and mind-boggling Bhutanese architectural marvels. Its beauty attracts thousands of tourists every year.
Paro stands on the serene banks of Paro Chu River whose beauty will carry you to a realm of bliss. The scenic valley of Paro will take you to a world of green treasures. You will be nourished by the ambiance of nature's serenity. Here your heart finds solace in Bhutan's simplicity. You will see many beautiful and ancient Bhutanese heritage attractions. You will also love wholesome Bhutanese cuisine in Paro to tickle your taste buds.
Top Places to Visit in Paro
Chele La pass
Tiger's Nest Monastery
Paro Farm Houses
National Museum of Bhutan
Kyichu Lhakhang
Tamchoe Monastery
Zuri Dzong Fort
Paro Weekend Market
Thimphu- Where Bhutan's Beauty Beckons
Captivating embrace of Thimphu would be unforgettable for any wanderer. In Bhutan, Thimphu's charm lies in beautiful juxtapositions.  There are mind-boggling Buddhist sites and attractions which have kept intact the natural small town feel along with commercial delights such as nightclubs, cafes, and restaurants. The harmonious blend of tradition and Modernity gives Thimphu a beautiful contrast and makes it the perfect destination in Bhutan for travelers of all kinds. The winding Wang Chu River meanders playfully through the valley. Awe inspiring dzongs and monasteries welcomes you into Bhutan's cultural world. Every festival is celebrated here with great enthusiasm.
The vibrant markets of Thimphu laden with handcrafted goods and colorful textiles would really blow your heart away. Visiting Thimphu is not only giving your mind a wonderful experience but also offering a memorable journey for your taste buds with the local Bhutanese delicacies. Indeed, it is a must visit destination in Bhutan for Holidays.
Top Places to Visit in Thimphu
Trashi Chho Dzong
Tango Goemba
Folk Heritage Museum
Clock Tower Square
Dochula
Simtokha Dzong
Dechen Phodrang Monastery
Punakha- The Serene Heart of Bhutan
Surrounded by the verdant valleys at the beautiful junction of the Mo Chhu and Pho Chhu River. Punakha's tranquil aura makes it the best tourist place to visit in Bhutan for holidays.
Punakha's attractions are a delightful opportunity to see the picturesque canvas painted with beautiful fields of rice and emerald green forests. The cold breeze brushes against your skin as you explore the captivating views of the valley.
Punakha is also a wonderful destination for adventure lovers in Bhutan. It offers amazing rafting adventures in the roaring rivers that rush through the heart of the valley. Apart from rafting, mountain biking trails add more thrill to the adventure holidays. The beauty of the destination keeps you awake at every moment as you constantly look for surprises that the destination has to offer. The peaceful ambiance of Punakha is further enriched by the Buddhist chants resonating from monasteries perched atop hills. The memories of Punakha will forever linger in your heart, compelling you to come again and live here forever.
Top Places to Visit in Punakha
Punakha Dzong
Mo Chhu
Koma Tsachu
Limbukha Village
Ritsha
Khamsum Yulley Namgyal Chorten
Jigme Dorji National Park
Gangtey – Valley of Tranquil Tranquility
Gangtey will connect you to Bhutan's soul. It is one of the top travel destinations in Bhutan for family holidays. The mystical realm of Gangtey, nature's sweet lore and stunning cultural heritage sites will surely leave a lasting impression on your soul. It's a dreamy destination for nature lovers, romantic couples and families. Gangtey offers a world of ethereal beauty. Here landscapes are filled with grazing yaks, lush Meadows, fluttering prayer flags on rolling hills. Gangtey monastery perched on a hill overlooking the valley exudes a sense of solace.
In winter you will also see endangered black necked cranes make their migratory journey from Tibetan plateau to the scenic marshes of Gangtey. The village of Ten Khor Yuetshe has kept hidden a realm of eternal peace. It is also one of the most beautiful places to enjoy air camping in the captivating hills surrounded with blissful greenery which will really make your Bhutan holidays deeply moving.
Top Places to Visit in Gangtey
Gangtey Monastery
Phobjikha Valley
Black-necked Crane Visitor Center
Gangtey Nature Trail
Gangtey Goenpa Lodge
Semchubara Village
Bumthang – Historic and Mystical
Bumthang often referred to as ' heartland of Bhutan' is a place surrounded by majestic mountains, legends, stories, mesmerizing temples and many soul soothing monasteries. It is one of the must-see travel destinations in Bhutan.
It would not be wrong to say Bumthang as the cultural and spiritual core of Bhutan. It's a land of Bhutan's most sacred and historic sites and repositories of Bhutanese culture and spirituality.
The lush valleys of Bumthang are decked with amazing terrace fields, apple orchards, dairy farms, golden wheat fields and many scenic villages. It is an ideal setting for romantic couples and families looking for a peaceful escape from the daily chaos of modern life. This place comes alive when you see some of the most beautiful festivals of Bhutan such as Jambay Lhakhang Drup, Ura Yakchal, Nimalung Festival and the Tangbi Mani festival. It will give you the most delightful pictures and stories of Bhutan's cultural heritage. The warmth and hospitality of locals creates a place of belonging for every kind of traveler in Bumthang.
Travelers who love adventures will also find a plethora of activities such as wildlife Safari, hiking trails and mountain biking etc. Serenity resides in every corner of this magical land called Bumthang.
Top Places to Visit in Bumthang
Jambay Lhakhang
Ngang Lhakhang
Mebartsho
Kurje Lhakhang
Tamshing Lhakhang
Padtselling Monastery
Swiss Farm
Wangdicholing Palace
Wangdue Phodrang – Nature's Bounty, Pure and Pristine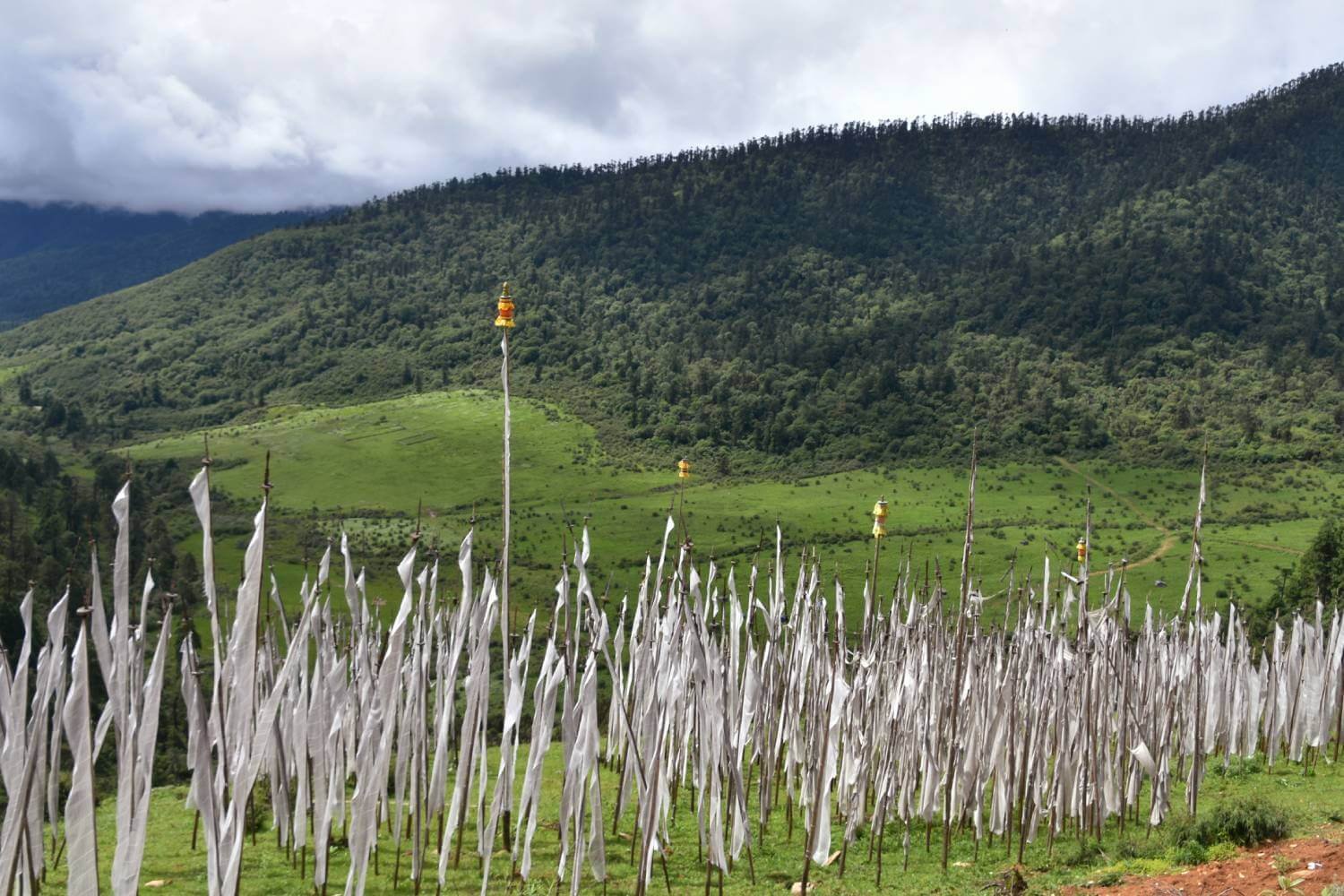 The city of beautiful natural and cultural delights, Wangdue Phodrang is one of the most popular destinations to visit in Bhutan. You will love the rich Bhutanese culture and hospitality of the city. It's a city of solace. There are many amazing tourist attractions which evokes a sense of awe. There are many stunning dzongs, traditional Bhutanese monasteries, verdant meadows, mist-laden peaks, and mesmerizing pasture lands the views of which will forever hold a special place in your heart.
The city is adorned with mind blowing forests, rolling mountains and crystal-clear rivers that invites many families and kids to indulge themselves in a great outdoor picnic. If you are a solace seeker who is looking to have an amazing experience of Bhutanese way of life then you must not miss Adha and Rakha villages to the South of Wangdue. Adventure is at the peak of Wangdue Phodrang tourism. You will enjoy river rafting, mountain biking and trekking amidst the remote valleys.
Amazing hiking trails in forests will also give you beautiful glimpses of bird species. The serene monasteries and meditation centers will rejuvenate your senses. You must visit Wangdue Phodrang in Bhutan if you are looking for inner Peace amidst the Himalayan tranquility.
Top Places to Visit in Wangdue Phodrang
Pele La Pass
Wangdue Phodrang Dzong
Rinchengang Village
Temple of Sha Radap
Jigme Singye Wangchuck National Park
Gangteng Monastery
Adha Rukha Villages
Phobjikha Valley
Haa – Alpine Wonderland of Bhutan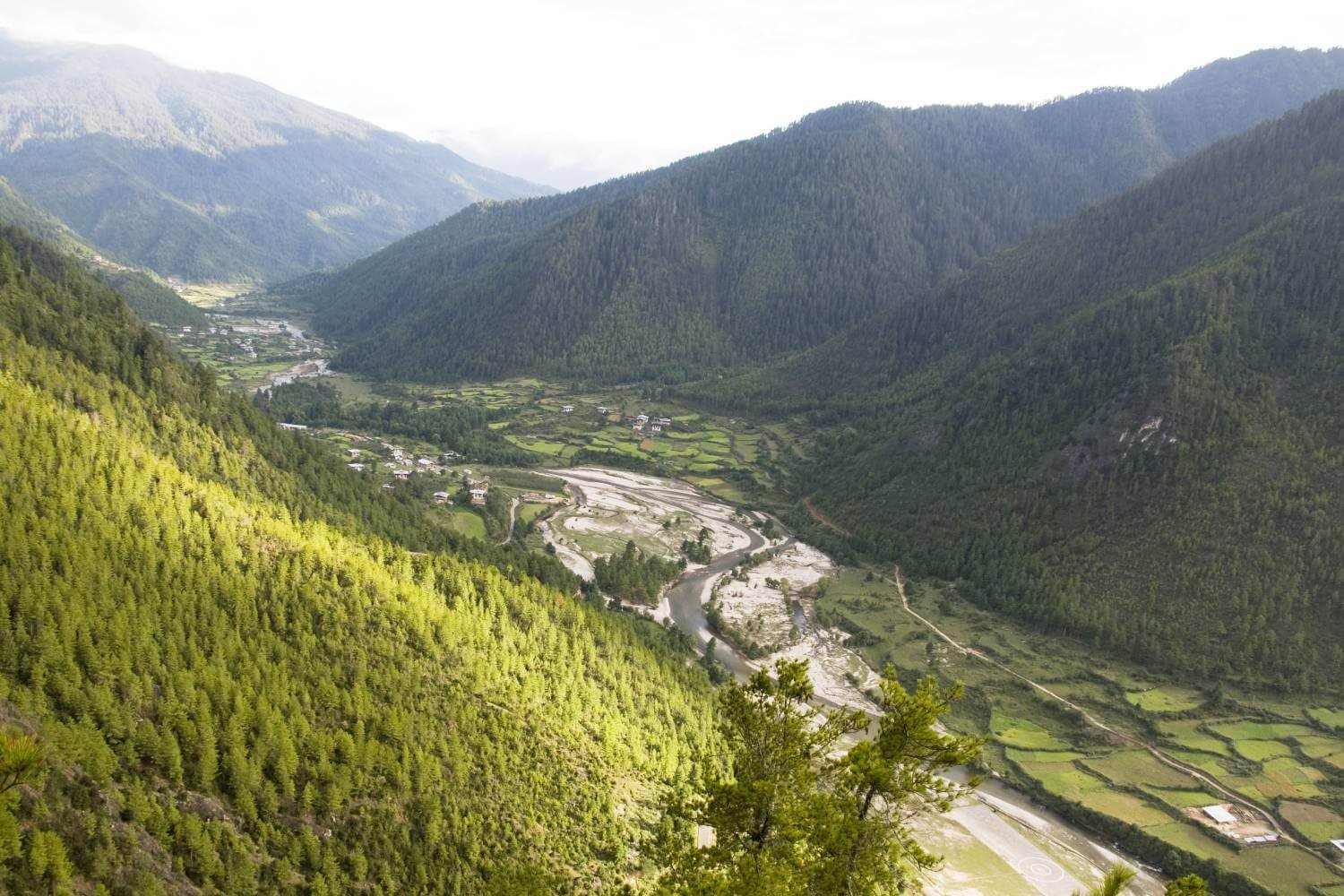 Haa is the beautiful essence of Himalayan mountains. It's a mesmerizing hidden gem of Bhutan that offers very refreshing holiday experiences to the tourists of all kinds. Nature dances rhythmically in the aura of bliss. Decked with pristine alpine forests, beautiful mountain peaks, its serene surroundings will delight your senses. It's a must visit travel destination if you are in search of the best honeymoon places in Bhutan.
The wooded hills of Haa will listen to your chaos and offer you its rejuvenating peace. The delightful Chelilapan offers panoramic views of the magical land of Haa. The region is an absolute enchantment for cultural enthusiasts as it is dotted with ancient monasteries. The Lhakhang Karpo temple and Lhakhang Nagpo temple are the sacred landmark destinations with deep spiritual significance.
Haa will captivate your soul with the simple life of nomadic herders and delicious traditional Haapi cuisine. The valley of Haa becomes vibrant with unique festivals such as Haa summer festival and Haa Tshechu. It's a great opportunity for the travelers to indulge in experiencing Bhutan's rich cultural heritage. Haa is a wonderful tourist destination in Bhutan which will soothe your soul and rejuvenate your spirit. It's Bhutan's best kept secret.
Top Places to Visit in Haa
Lhakhang Karpo (White Temple)
Lhakhang Nagpo (Black Temple)
Haa Dzong
Haa Wangchuk Dzong
Katsho Goenpa
Dobji Dzong
Lechuna Heritage Lodge
Gasa- Adventure Paradise of Bhutan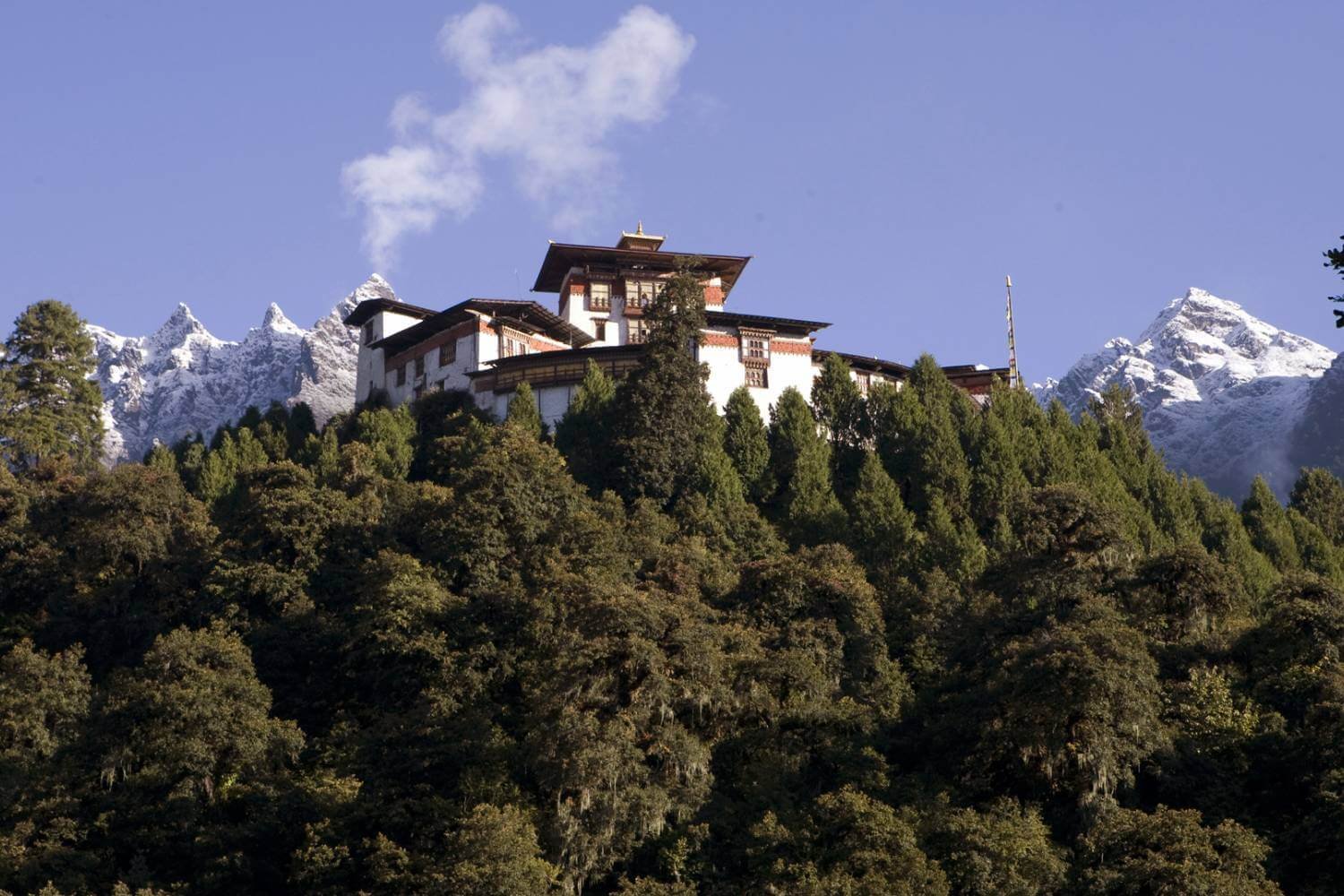 Gasa in the land of thunder dragons will take your breath away with its soul seducing beauty. It is one of the most beautiful places to visit in Bhutan. Its untouched natural beauty, cultural heritage and serene spiritual ambiance will leave you enchanted forever. Situated in the northernmost district, tourists from all over the world visit Gasa to enjoy its breathtaking landscapes. Gasa is often referred to as the 'Gateway to the Snowman Trek' which is one of the hardest high-altitude Himalayan treks in Bhutan. You will not be able to resist the soul seducing beauty of towering Himalayan peaks, snowcapped summits and lush valleys that create a dramatic backdrop for your thrilling adventures.
Gasa's most popular tourist spot is its natural hot springs. The Gasa Tshachu's healing mineral waters surrounded by the majestic Himalayan mountains is a perfect spot to revitalize your senses.
Gasa's monasteries allow you to disconnect from the chaos of the modern world to connect you to the world of tranquility. It has a world of its own, its slow-paced lifestyle is embraced by tourists at every turn. One must visit Gasa for unforgettable holiday experiences in Bhutan.
Top Places to Visit in Gasa
Laya Village
Lunana Village
Gasa Dzong
Gasa Tshachu
Chukha – Majestic Mountains, Blissful Rivers
Situated in the subtropical forest of south-western Bhutan, Chukha is a beautiful travel destination that offers a blend of natural beauty, cultural richness, and adventures.  It's a serene wonderland of several monasteries and religious sites to drink soothing drops of sacred wisdom.
Chukha is graced with lush valleys, dense forests, and pristine rivers. Ancient dzongs stand as a symbol of Bhutan's rich craftsmanship and rich customs.
Chukha is a great place to observe the traditional Bhutanese customs and life. Here jolly residents are very friendly to share their customs and craftsmanship. There are many amazing festivals which are celebrated in Chukha. The most popular one is Chukha Tshechu, a colorful religious festival featuring sacred rituals and cultural programmes. It gives an amazing chance to feel Bhutan's lively spirit. If you are looking for the best cultural experiences then Chukha should be on your Bhutan travel bucket list.
If you love adventures, you can embark on thrilling journeys to pristine forests, remote villages, ancient trails which bring magnificent vistas and unforgettable memories. Every vista of Chukha is a harbinger of bliss.
Top Places to Visit in Chukha
Jabar Goemba Monastery
Tshamdrak Goemba Monastery
Zangto Pelri
Phuentsholing
Chukha Dzong
Kharbandi Gompa
Tala Village
Bhutan Gate
Trashigang- Beautiful Heart of Eastern Bhutan
Trashigang will give you the essence of Bhutan's rich culture and heritage. Trashigang promises to keep you awake and curious with a plethora of interesting activities. It is also known as the 'Jewel of East'. It comes in the list of top 10 Bhutan tourist places.
Trashigang will captivate your soul with stunning Himalayan mountains which offer thrilling opportunities to adventure lovers as they will definitely enjoy trekking and hiking adventures.
This place is also a treasure trove of cultural attractions. It houses the largest river in Bhutan, Drangme Chhu. The district's ancient dzong is a must visit attraction as it holds a great spiritual significance.
Held in the 10th month of the lunar calendar, Trashigang Tshechu is one of the most popular festivals of eastern Bhutan. The major highlight of this festival is the revealing of ThongDrel (a large tapestry of Guru Tshengyed). Trashigang also offers amazing opportunities to enjoy wildlife safari. Sakteng Wildlife Sanctuary is one of the best places for nature lovers. It's a wonderful shelter of amazing wildlife species such as red panda, leopard, Himalayan black bear and globally endangered black tiger etc. It offers everything a tourist needs to rejuvenate their tired spirits. For Bhutan family holidays, a tour to Trashigang would be a great idea.
Top Places to Visit in Trashigang
Trashigang Dzong
Radhi Village
Gom Kora
Merak Valley
Rangjung
Rangshikhar Lhakhang
Khaling National Handloom
Trashiyangtse – Bhutan's Artistic Paradise
If you are looking for an off beaten path holiday experience in Bhutan then you must visit Trashiyangtse. The landscape of Trashiyangtse is kissed by Himalayan mountains. It's a beautiful melting pot of different cultures and traditions as you will find many ethnic groups in this magical landscape.
One of the most amazing distinguishing features of Trashiyangtse is its unique artistic heritage. You will find exquisite traditional Bhutanese woodwork, lacques work, pottery, and paintings. You will find two main industries which have been captivating the hearts of tourists for decades – Paper making and Wood carving. This place is full of interesting vistas. One of the most notable attractions from this place is Tshenkharla ruins which invites exploration. It was built in the 9th century by Lhasey Tsangma. He was exiled from his kingdom and settled in Trashiyangtse. There is a bridge near it which is believed to have been built by yogi Dulthop in the 15th century.
Trashiyangtse is also a beautiful haven of rich biodiversity. Bumdeling Wildlife Sanctuary which is a very popular wildlife destination for wildlife lovers. It's a delight to see amazing wild animals such as black bears, leopards, tigers and red pandas etc.
One of the most beautiful vistas of this place is Black necked cranes. They migrate to Trashiyangtse in the winter season from nearby Tibet. Don't miss the beautiful festival of Phurba Drubchen. It is an amazing festival which celebrates the power of inner transformation, protection, and purification. It is celebrated to purify negative energies and protect from malevolent forces.
Top Places to Visit in Trashiyangtse
The Institute of Zorig Chusum
Chorten Kora
Trashiyangtse Dzong
Bumdeling Wildlife Sanctuary
Rigsum Gonpa
Ombha Ney
Ludlow's Bhutan Glory
Lhuentse – Cradle of Bhutanese Tradition
Lhuentse, a beautiful travel destination in Bhutan that will transport you to a realm where nature dances in the rhythm of serene solitude. It enjoys a wonderful climate throughout the year which makes it an ideal destination to travel in summer vacation for holidays in Bhutan.
Lhuentse will blow your heart away as it is extremely beautiful. You will see beautiful deep cliffs, coniferous forests, and many wonderful architecture masterpieces like Lhuentse Dzong where you can hear the whispers of bygone times.
Another interesting wonder is the mind-boggling Takila Mountain slope where you will witness a colossal statue of Guru Padmasambhava. Legends says that Lama Sonam Zangpo who was a revered yogi and philosopher said that a statue must be built here for the protection and prosperity of Bhutan.
Don't miss the scenic villages of Gangzur, Khoma, Kilung which offer breathtaking Himalayan landscapes. At some places you will see beautiful woodwork and textiles which have kept intact the integrity of Bhutanese art and craftsmanship for generations. You will also learn about different customs and traditions of Bhutan.
Top Places to Visit in Lhuentse
Lhuentse Dzong
Khoma Village
Wangchuck Centennial Park
Thrumshingla National Park
Gangzur Village
Kilung Village
Guru Nangsi Zilnon Statue
Jangchubling Monastery
Samdrup Jongkhar – Traditional Elegance in Eastern Bhutan
Samdrup Jongkhar, one of the oldest towns in Bhutan is also one of the most captivating tourist destinations to visit in Bhutan.
You will always see the delightful crowd of tourists, shopkeepers, and hawkers. There are many soul pleasing tourist attractions to see here. Mithun breeding farm and Samdrup Jongkhar Dzong are two must visit destinations to feel the essence of Bhutan tourism. Mithun is the finest breed of bison found in Bhutan and in Mithun breeding farm you will be able to witness this awesome creature.
Samdrup Jongkhar dzong is a home of renowned Guru Rinpoche. Your soul will be nourished with the blissful vibes of Samdrup Jongkhar Dzong.
The town's market place is a treasure trove of local handicrafts, textiles, and fresh produce. You must try Ema-Datshi, a spicy chilly cheese.
Samdrup Jongkhar is not just a place, it's a melting pot where Bhutanese traditions have blended harmoniously with influences from neighboring Indian states. You will see a beautiful fusion of Bhutanese and Indian cultures reflected through art, architecture, and cuisine.
Top Places to Visit in Samdrup Jongkhar
Samdrup Jongkhar Dzong
Dewathang
Mithun Breeding Farm
Zangto Pelri Lhakhang
Bhairav Kunda Shiva Mandir
Hanuman Mandir NK Darranga
Trongsa- Heart of Bhutan's Historical Legacy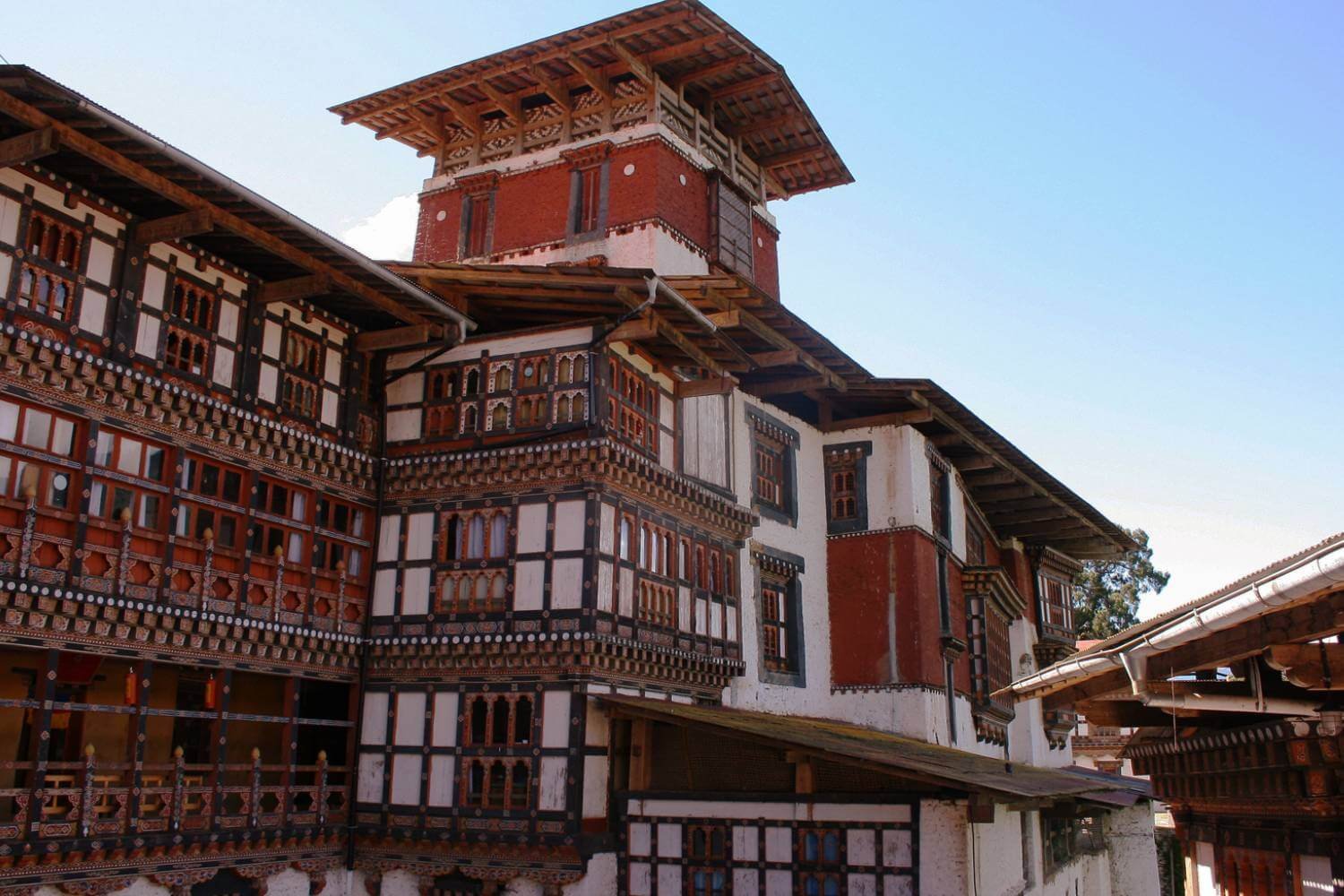 Welcome to Trongsa, the heart of Himalayan kingdom. It is often referred to as the gateway of central Bhutan. It's one of the top visiting travel destinations to visit in Bhutan for family holidays. Located at the heart of Trongsa is the most iconic Trongsa Dzong, which is a beautiful fortress monastery of marvelous architectural design. It showcases the amazing cultural heritage of Bhutan. Once you enter the Dzong you will be teleported to Bhutan's bygone era. From the Dzong you will see breathtaking views of surrounding valleys and Himalayan mountains.
It's also a historically significant place for Bhutan. It's the ancestral home of the Wangchuk dynasty, which has ruled the kingdom since the early 20th century. The Ta da dzong (watchtower) which is situated above the dzong has been converted into a museum offering insights into the history of Bhutan's monarchy.
Trongsa also connects Bumthang for tourists. The journey will show you the most delightful forests, landscapes, green fields, monasteries, and scenic rivers you have never seen before.
For a holistic Bhutanese experience, it is a must visit place to understand Bhutan's soul.
Top Places to Visit in Trongsa
Chendebji Chorten
Korphu Village
Mangdue Foot Trail
Nabji Lhakhang
Semji Village
Trongsa Dzong
Yutong la Pass
Kuenga Rabten
Thru Epang Palace
Samtse – Where Wildlife Roams, Rivers Flow, and Greenery Blesses
At the extreme corner of South-Western Bhutan, Samtse resides with its unspoiled natural beauty and bliss in abundance. It is one of the most famous destinations to explore in Bhutan for nature lovers and couples. It's a hidden scenic destination waiting to be discovered by travelers seeking offbeat holiday experience in Bhutan.
Rolling hills, terraced fields and beautiful forests make it a pleasurable destination for those who appreciate the tranquility of rural life. The gentle slow-paced life of Bhutanese farming communities will delight you forever and increase your knowledge about Bhutanese way of life.
There are many Hindu temples along with Buddhist monasteries in the district which showcase peace and brotherhood. You will be lucky if you get a chance to witness the beautiful festival of this region – Samtse Tshechu which showcases Bhutanese sacred rituals and mask dances that leave you with awe. Samtse is a beautiful shelter for various exotic flora and fauna. There are many scenic trails which lead to serene spots where you will see wild elephants roaming freely. Various birds call Samtse their shelter with their sweet chirpings.  If you are looking for tranquility and bliss then Samtse's tourism will blow your heart away.
Top Places to Visit in Samtse
Shivalaya Mandir
Samtse Dzong
Daina Suspension Bridge
Tendu Community Temple
Tenduk Monastery
So, come and embark on a soul-seducing odyssey through Bhutan, a kingdom that defies expectations, where happiness knows no bounds, and where the magic of the Himalayas seduces the soul. Whether it's a family trip, a honeymoon vacation, or a solo backpacking adventure, Bhutan's stunning landscapes will undoubtedly tempt you to make it your forever home.
Frequently Asked Questions
What are the most interesting places to visit in Bhutan?
Here are the top picks for the most interesting places to visit in Bhutan-
Paro- It's a beautiful gateway to Bhutan's spirituality and cultural heritage.
Thimphu- Enter into the heart of Bhutan. You will see an amazing blend of tradition and modernity.
Punakha– Welcome to Nature's blissful seat in Bhutan.
Phobjikha Valley- Wildlife Paradise and serene settings will blow your heart away.
Tang Valley- Tang Valley, in Bumthang, is a less-visited gem with pristine landscapes, ancient monasteries, and a serene atmosphere.
Bumthang- Spiritual splendor of Bhutan.
Wangdue Phodrang – Its a lush region that boasts of verdant valleys, unspoiled forests, and a unique blend of cultural heritage.
Gangtey – Heaven for nature lovers and bird watchers.
Haa – Bhutan's hidden alpine treasure.
What is the best time to travel to Bhutan?
For most tourists, the best times to visit Bhutan are during the spring season (March to May) or the autumn season (September to November). These seasons provide pleasant weather, clear skies, and a wide range of cultural and outdoor activities and adventures. However, if you prefer quieter travel and don't mind some rain, summer and winter can also offer unique experiences in Bhutan.
What are the must-see festivals in Bhutan?
Festivals in Bhutan are locally known as Tshechus. There are many awesome Tshechus in Bhutan which offer a fascinating glimpse into Bhutanese traditions, religious rituals, and cultural heritage. Some of the must see- festivals (Tshechus) in Bhutan are –
Paro Tshechu
Thimphu Tshechu
Punakha Drubchen and Tshechu
Jambay Lhakhang Drup
Haa Summer Festival
Jakar Tshechu
Wangdue Phodrang Tshechu
Trongsa Tshechu
Gasa Tshechu
Trashigang Tshechu
What are the most famous monasteries and temples to explore in Bhutan?
Popular Monasteries and temples to explore in Bhutan are –
Tiger's Nest Monastery
Punakha Dzong
Tashichho Dzong
Gangtey Monastery
Chimi Lhakhang
Kyichu Lhakhang
Rinpung Dzong
Jakar Dzong
Tango Monastery
Simtokha Dzong
Lhuentse Dzong
Kurjey Lhakhang
What are the top natural sightseeing attractions in Bhutan?
Bhutan offers a wide range of experiences, from serene valleys to high mountain passes, making it a paradise for nature lovers and adventure seekers. Some of the top natural sightseeing attractions in Bhutan are-
Paro Valley
Phobjikha Valley
Punakha Valley
Bumthang Valley
Haa Valley
Thimphu Valley
Gangtey Valley
Dochula Pass
Tiger's Nest Monastery (Paro Taktsang)
Jigme Dorji National Park
Chele La Pass
Rinpung Dzong (Paro Dzong)
Mongar and Trashigang
Sakteng Wildlife Sanctuary
Merak and Sakteng
 How many days are required to explore the best of Bhutan Tourism?
If you have limited time, you can visit one or two major destinations, such as Paro and Thimphu, to get a taste of Bhutan's culture and natural beauty. But if you have more days such as 7 to 10 days then explore more of Bhutan's popular destinations, including Paro, Thimphu, Punakha, and maybe one of the valleys in Bumthang or Gangtey. Bhutan is an extremely beautiful place which offers a plethora of exciting activities. It totally depends on tourists how much time they want to spend in Bhutan.
What are the accommodation facilities for tourists in Bhutan?
Bhutan offers amazing accommodation options for the tourists of all kinds. From luxury to budget hotels, Bhutan has a variety of hotel choices in major towns and cities like Thimphu, Paro, and Punakha. Bhutan also has amazing resorts and lodges in natural surroundings. There are many guesthouses for a more authentic local experience. In rural areas, you can opt for farm stay accommodations, where you can experience traditional Bhutanese life. There is no dearth of stay options for tourists in Bhutan.
Is Bhutan a Safe Country to travel?
Bhutan is absolutely a safe country to travel for holidays. It has a low crime rate and it is generally known for its hospitality and friendliness. However, no matter what the country is one must always take precautions such as safeguarding your belongings and being aware of your surroundings.
Do I need a Visa to Travel in Bhutan?
For Indian travelers a visa is not needed to travel to Bhutan. You only need to obtain a Bhutan Entry permit which will be issued to you at the border entry point.  Everyone except the citizens of India, Maldives and Bangladesh need a visa to enter Bhutan. If you are not from these countries then you must check Licensed tour operators at the website of the tourism council of Bhutan.
What transportation options are available for getting around in Bhutan?
Bhutan has good transportation options for tourists. The country has a network of roads, but the terrain and mountainous landscape can make journeys relatively slow. Tourists can hire private vehicles or use public buses and taxis. There is no problem getting taxis and public buses. Some remote areas are accessible only by trekking, and trekking routes vary in difficulty and duration. Trains are not operated in Bhutan.
Other Interesting International Travel Guide Blogs to Read
Like & follow us on our following official social media channels
Facebook | Twitter | Linkedin | Instagram | Youtube
Also Check Out: Popular India Tours | Tour Packages | India Tour Packages | International Tour Packages
International Trending Holiday Destinations – Nepal Tours | Bhutan Tours | Singapore Tour | Thailand Tours | Sri Lanka Tours | Maldives Tours | Dubai Tours | Indonesia Tours
Other Popular Trending Holiday Destinations in India – Kashmir Tour | Himachal Tour | Uttarakhand Tour | Rajasthan Tour | Gujarat Tour | Sikkim Tour | Kerala Tour | Andaman Tour | Madhya Pradesh Tour | North East Tours
Tour Packages by Interest – Adventure Packages | Wildlife Packages | Pilgrimage Packages | Heritage Packages | Hill Station Packages | Weekend Packages | Honeymoon Packages | Beach Packages | Chardham Packages | Trekking Packages
Other Interesting Kerala Travel Guide Blogs to Read
Other Interesting India Travel Guide Blogs to Read
Other Interesting Destinations Travel Guide Blogs to Read
Other Interesting Rajasthan Travel Guide Blogs to Read
Other Interesting Uttarakhand Travel Guide Blogs to Read
Other Interesting Wildlife Travel Guide Blogs to Read
Other Interesting South Travel Guide Blogs to Read
Other Interesting Adventure & Trekking Travel Guide Blogs to Read