India, a multifaceted beauty, covers a tremendously huge area, making it challenging to determine the best time to visit different locations. With diverse landforms, including deserts, mountains, coastal areas, islands, and wildlife, choosing the ideal season to explore India can be daunting. Despite the vast span and varied climatic conditions in different physiographic divisions of India, the majority of the land (continental areas) experiences a tropical or subtropical climate—characterized by hot and humid summers, cold and dry winters, and significant rainfall during the monsoon.
As a result, the period from October to March emerges as the best time to visit India, offering favorable conditions across its expanse. Winter, with its peak tourism season, attracts visitors to various regions, whether it's the deserts of Thar, the plains of the north, or the states in southern India.
Nevertheless, traveling in India for different purposes requires an understanding of the climatic conditions in specific regions. This guide on the best time to visit India provides insights into the climatic conditions of different regions, helping you choose the most favorable season for your tourism in India.
Enjoy up to 30% off on India Tour Packages with Bon Travel India. Call +91-9310109466 for our latest exclusive offers and deals.
A Brief Introduction to the Geographical Overview of India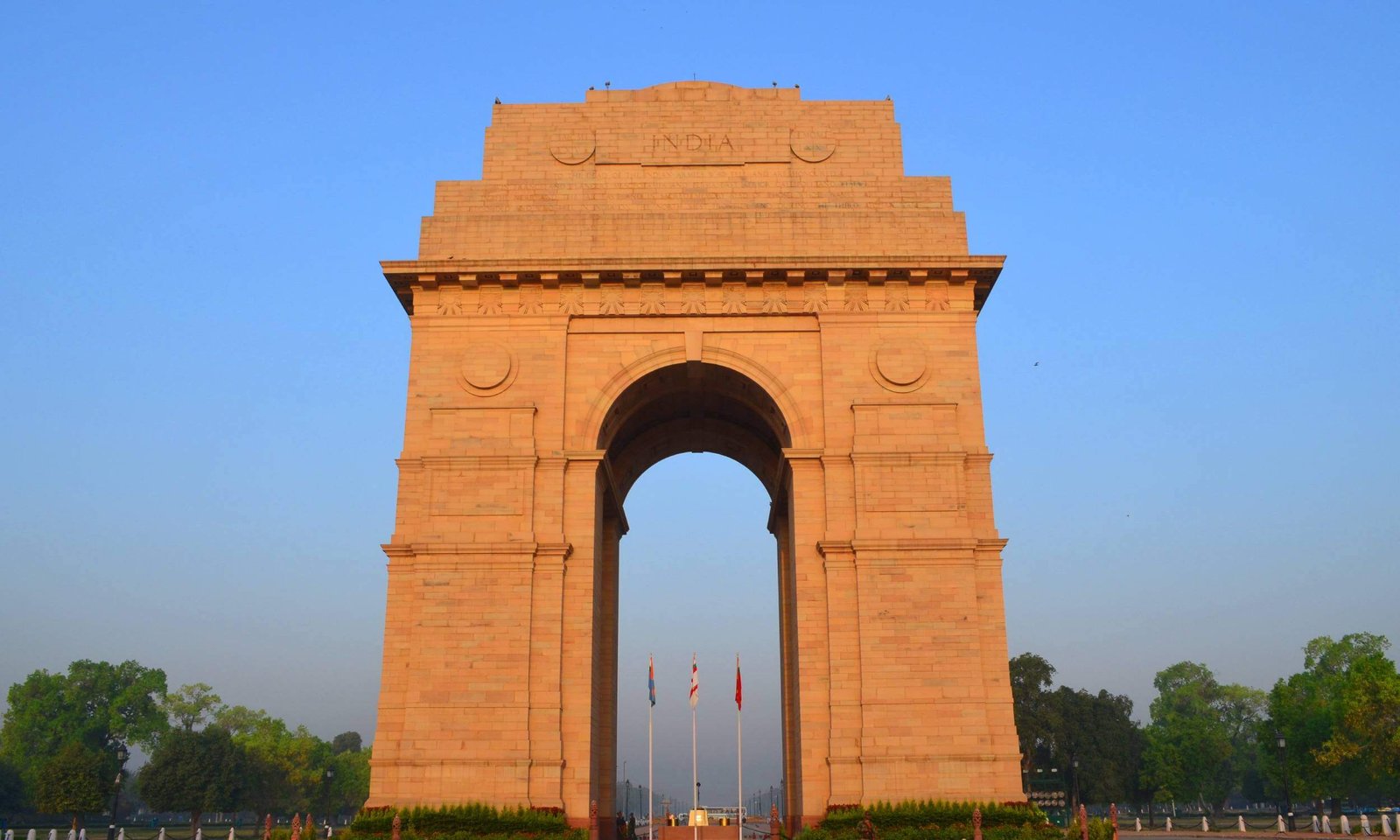 India is a vast country with diverse terrains, each exhibiting distinct climates throughout the year. Therefore, it is challenging to pinpoint a singular best time to visit all of India. The country can be roughly divided into five regions based on its physiography: the Northern Himalayan mountains, Northern Plains, Southern Plateau, Coastal Areas, and the Desert Region.
Climate in the Indian Mountains
Looking at the Indian map, the northernmost regions, including Ladakh in the northwest and Arunachal Pradesh in the northeast, constitute the Himalayan regions. This area, which also encompasses most of the northeast Indian states, features diverse terrains. The varying altitudes in different regions result in distinct climates in the upper, lesser, and outer Himalayas.
Climate of the North Indian Plains
Moving south from the northern mountains, the physiography transitions to the North Indian Plains. The climate here is humid subtropical, with hot and humid summers and cool and dry winters. This makes winter the preferred season to visit the lands of the northern plains. Notable places in this region include the capital city, Delhi, as well as Agra, Varanasi, Amritsar, Jaipur, Lucknow, Prayagraj, Mathura, and many more.
Climate in the South Indian Plateau
The Southern Plateau is a vast region known for its adventurous opportunities and revered locations. The climate here is semi-arid and tropical, characterized by hot and wet summers and winters. Although the area receives significant rainfall, affecting both seasons, winter is an ideal time to explore locations in the southern plateau, including National Parks, Tiger reserves, Khajuraho, Ujjain, Gwalior, Bangalore, Hyderabad, Hampi, Bhopal, and other revered destinations.
Climate in Coastal India
India boasts an extensive coastline along the southwest and southeast. Coastal areas exhibit a tropical monsoonal climate with hot and humid summers and cool and dry winters. Despite the high temperatures, the sea helps maintain a temperature between 25 to 35°C. Monsoons bring heavy rainfall, ranging from 2000 to 3000 mm on average. The ideal time to visit coastal regions, including popular destinations like Goa, Lakshadweep Islands, Andaman & Nicobar Islands, Kochi, Visakhapatnam, Gokarna, Daman & Diu, Kovalam, and others, is during winters (October to March) to avoid excessive humidity.
Climate in the Indian Desert
The Thar Desert, spanning from western Rajasthan to parts of Punjab and the Rann of Kutch in Gujarat, offers splendid experiences. The climate here is arid and subtropical, characterized by hot and dry conditions. With minimal to no rainfall, summer temperatures soar between 35 to 50°C. However, winter (October to March) brings a pleasing coolness, with warm days and freezing nights. Notable areas in the desert region that should not be missed include Jaisalmer, the Thar Desert, and the Rann of Kutch.
Popular Seasons in India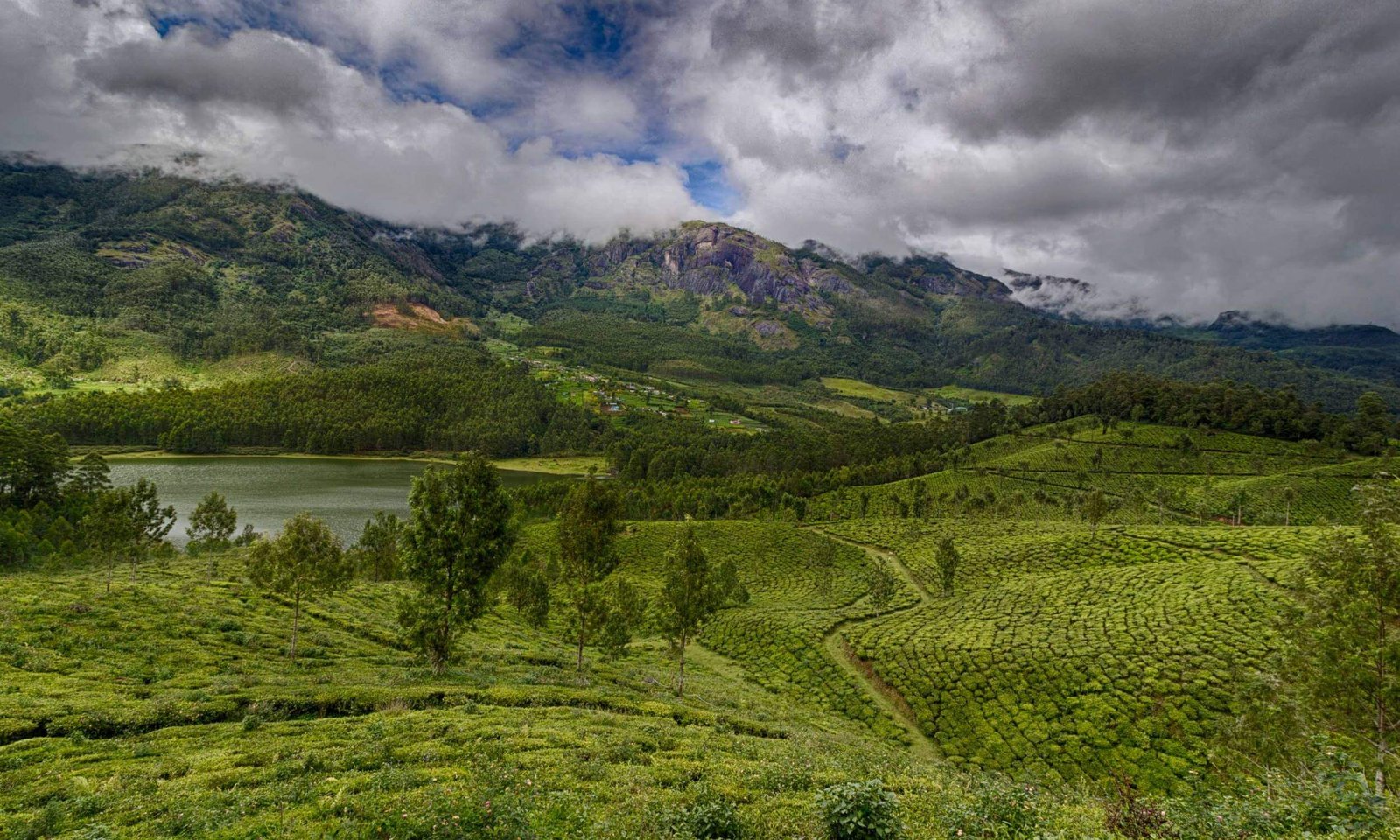 Different facets of India demand attention during various seasons. Let's explore the distinct tourism seasons in India to plan accordingly.
Summer Season in India (March to June)
Summers are hot in most parts of India, with temperatures ranging between 35 to 42℃. However, this is the ideal time for a retreat to hill stations. It's a great period for road trips to hilly areas and is reportedly the best time for activities like yoga, meditation, and adventurous sports. However, the Northern Plains and South Indian states can be hot and unfavorable for daytime activities.
Top Places to Visit in Summers in India
Uttarakhand
Leh
Ladakh
Himachal Pradesh
Kerala
Ooty
Munnar
Darjeeling
Important Note
Pack light and wear breathable clothes during the daytime.
Protect your head and eyes from the heat by wearing a hat and sunglasses.
Stay hydrated and opt for fresh and healthy food.
Monsoon Season in India (July to September)
Monsoon is considered a low season for tourism in India. However, fewer crowds and attractive offers on bookings make it a compelling reason to tour India during the monsoon. Temperatures range between 25 to 35℃, and humidity can be high on some days. Although it regularly rains during the monsoon, it usually lasts for a couple of hours, transforming the landscapes into lush, green, and visually pleasing surroundings. Monsoon is an excellent time to explore India and experience its splendor.
Top Destinations to Visit in Monsoon in India
Important Note:
Note that national parks and wildlife sanctuaries are closed during the monsoon.
Exercise caution while traveling in hilly areas, as there is a risk of landslides.
Autumn Season in India (October to November)
Autumn, though short, is the most pleasant season for travelers in India. The average temperature during autumn stays between 25 to 35℃. The season, lasting one month, features pleasant landscapes adorned with red, orange, yellow, and other shades of nature that soothe the eyes. Autumn acts as a transitional season between the monsoon and winter. The green fields and agreeable surroundings make it an ideal time for everyone.
Popular Activities to Enjoy
Hiking in fields and plantations of coffee, tea, and others.
Participating in early wildlife tours as they commence in many national parks.
Engaging in bike or cycle rides as leisure activities during this time.
Important Note
Weather in autumn may be influenced by light rain or cooler environments in many areas, so check the weather regularly and pack accordingly.
Winter Season in India (December to February)
Winter marks the peak tourist season throughout India. Major locations can be comfortably explored during these cooler months. With average temperatures ranging between 10 to 25℃, winter is the preferred time for heritage sightseeing and outdoor activities in tropical regions. The northern mountain peaks witness snowfall during this period, adding a challenging yet adventurous element to treks. Covered in snow, mountain slopes provide tremendous visual pleasure. Winter is also known as the festival season, hosting major religious festivals and the biggest fairs across India, including the Rann of Kutch festival.
Top Destinations to Visit in Winters in India
Important Note
The weather is dry, so keep your skin moisturized.
Pack appropriately and have enough clothing, as nights can get freezing cold.
Use sunglasses while in the mountains to protect your eyes from direct sunlight.
Cultural Calendar – Festival Tourism Activities in India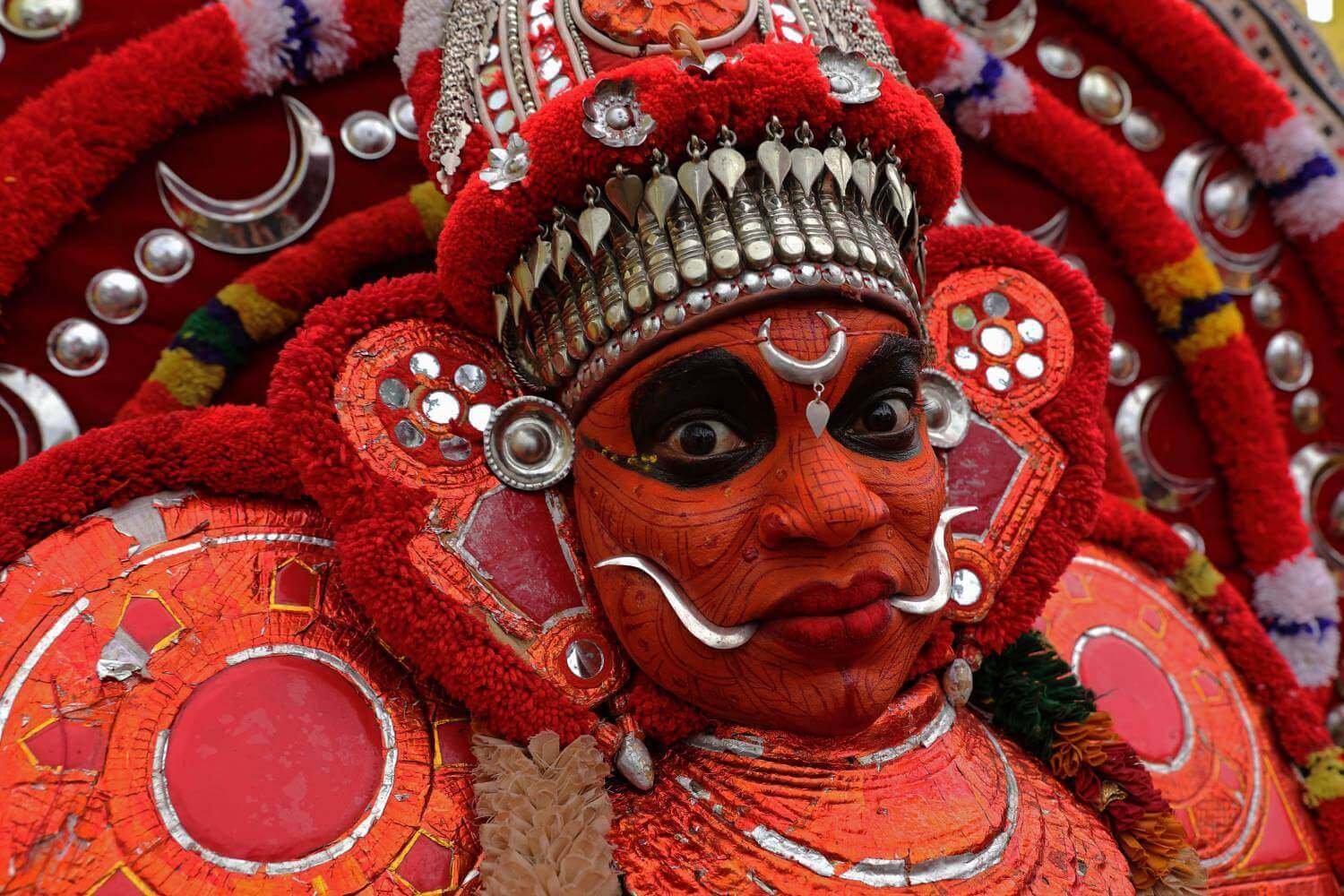 India, a country steeped in traditions, places festivals at the heart of its cultural tapestry. While festivals grace the nation throughout the year, the most auspicious and enjoyable ones tend to cluster around the winter months. If you're a lover of traditions exploring India, the months from October to March offer an ideal time for your visit. Let's explore the major festivals to consider including in your itinerary based on your time of visit.
Diwali (November)
Diwali, the Festival of Lights, stands as one of the most popular festivals in India. Celebrated by Hindus, Jains, and Sikhs, this five-day festival of lights typically falls in October or November. During Diwali, homes and businesses come alive with lights, candles, and diyas (earthen lamps), and people exchange gifts, sweets, and greetings. Consider visiting Ayodhya for an unforgettable Diwali celebration.
Holi (March/April)
The Festival of Colors, celebrated by Hindus, is a vibrant and colorful event, well-known among travelers in India. This joyous festival adds an adventurous element to your journey, involving the playful throwing of colored powder and water, dancing, and singing in the streets. Mathura and Vrindavan stand out as ideal places to experience the exuberance of Holi celebrations.
Navratri and Dussehra (September/October)
Navaratri (Durga Puja) and Dussehra are consecutive festivals spanning from Navaratri to Dussehra. This 10-night celebration symbolizes the victory of good over evil. It's an opportune time to explore Indian temples dedicated to Goddess Durga. On the 10th day, a grand fair is organized with the burning of effigies of Demon Ravana. Ahmedabad and Kolkata are among the best places to partake in Durga Puja or Dussehra celebrations.
Republic Day and Independence Day Parades
Republic Day (26 January) and Indian Independence Day (15 August) are the two national festivals celebrated in the capital city of Delhi. Republic Day features grand ceremonial parades showcasing the culture and traditions of India, while the Independence Day program takes place at the Red Fort in Delhi.
Pushkar Camel Fair (November)
 An eight-day-long fair organized by farmers and camel owners in Pushkar, Rajasthan. This diverse and colorful gathering includes various cultural and religious events and will be celebrated between 20 to 28 November 2023.
Khajuraho Festival (February)
The Khajuraho Dance Festival, held annually at the UNESCO World Heritage Site of Khajuraho in Madhya Pradesh, is a week-long celebration of Indian classical dance. The festival showcases dance styles such as Kathak, Bharatanatyam, Odissi, Kuchipudi, Manipuri, and Kathakali, highlighting India's rich cultural heritage.
Onam Festival (August)
The Onam festival, a 10-day celebration in honor of the mythical King Mahabali, takes place in the state of Kerala. Festivities include cultural events such as folk dances, boat races, flowers, and feasts.
Literary Festivals
India hosts numerous literary festivals celebrated in different states across the country. Jaipur Literature Festival (held in the last week of January), Apeejay Kolkata Literary Festival (January), Kerala Literature Festival (January), Hyderabad Literary Festival (January), and Khushwant Singh Literary Festival of Kasauli (October) are major literary events ideal for literature enthusiasts keen on enjoying the works of Indian writers.
Best Time for Wildlife & Jungle Safaris in India

India boasts a rich wildlife that captivates nature enthusiasts worldwide. On one hand, it is home to rare species like tigers and one-horned rhinoceros, and on the other, it offers diverse terrains that add an adventurous touch to the experience.
The optimal time for a wildlife safari in India is during the winter and shoulder months, spanning from October to June. This period constitutes the traditional wildlife safari season, excluding the monsoon season, which prompts the closure of most National Parks in India. The cooler, drier months from October to February stand out as the most popular time to visit, especially just after the monsoon when there are fewer visitors.
While the summer months can be hot, they present the best opportunity to spot predators venturing out in search of food and water.
 For your India tour, some of the best tiger safaris include:
Best Time for Trekking: Exploring Himalayan Mountains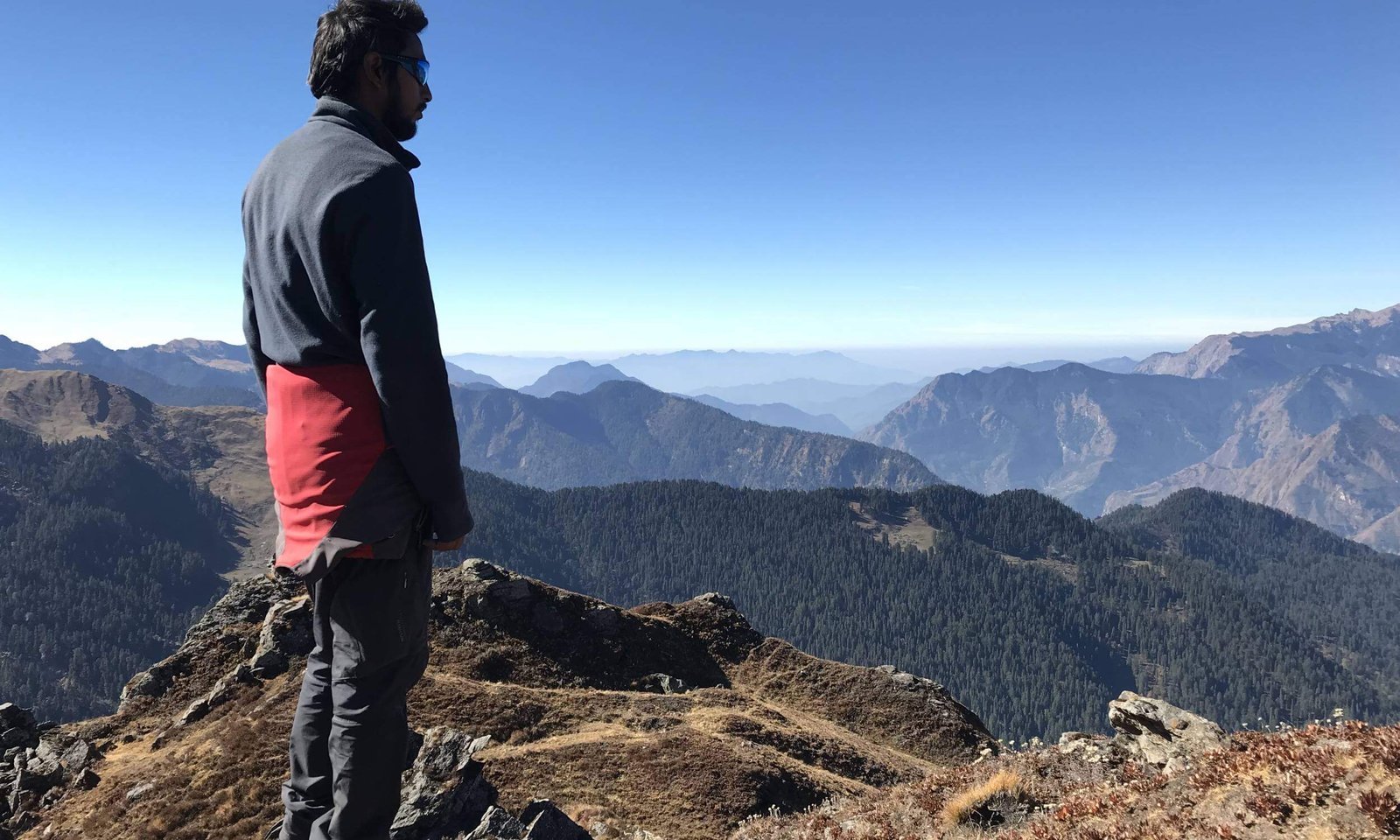 India offers thrilling trekking experiences amidst the majestic Himalayan ranges. The diverse terrains cater to trek lovers, and the best time to visit India for trekking and other adventures in the Himalayan mountains is during the summer, between March and June.
However, different seasons provide multifaceted experiences of the mountains. In the summer, you'll encounter a warm and pleasant atmosphere for trekking in the mountain meadows. This period also marks the peak season, attracting tourists from around the globe. The monsoon brings high challenges, making it a heartening experience for trekking and adventure enthusiasts. Winter introduces you to the mesmerizing beauty of the snow-covered mountain surfaces. The Himalayas boast regions with varying degrees of snowfall, from a thin blanket over the grass to deep layers of snow on the trek. For an intense yet adventurous trek, winter is the ideal season.
Some Popular Himalayan Treks
Best Time for Spiritual Retreat Tour in India
India, a land steeped in spirituality, boasts serene locations that provide an ideal environment for spiritual well-being, particularly for yoga enthusiasts. On one hand, the country is adorned with countless religious abodes where one can attain peace and achieve a heightened state of mind through religious activities. Simultaneously, there are many locations renowned as spiritual hubs, featuring retreats that allow individuals to renew themselves and gain self-knowledge.
The best time to embark on a spiritual retreat is between October and March, when the pleasant weather facilitates a comfortable immersion into the process.
Some of the Most Spiritual and Yogic Places in India:
Rishikesh: Known as the "Yoga Capital of the World," this city is nestled in the Himalayan foothills.
Goa: This coastal destination offers yoga retreats and the bliss of the beach.
Mysore: Considered the birthplace of 20th-century yoga, this city is a yoga hub.
Haridwar: This city offers sacred yoga on the banks of the Ganges.
Varanasi: Providing spiritual yoga experiences along the banks of the Ganges, this city is steeped in tradition.
Dharamshala: Nestled in the Himalayas, this city serves as a tranquil location for yoga and Ayurveda enthusiasts.
Bodh Gaya: A Buddhist pilgrimage site ideal for yogic practices.
Kedarnath: An abode of spirituality in the Himalayas, offering a serene environment.
Vrindavan: A shrine of Indian sadhus, serving as a yoga hub for eternity.
Amritsar: The tranquil environment in the spiritual places here is unmatched.
This is just a brief overview of the ideal times to visit India for holiday tourism. While India is a year-round destination, each month presents unique experiences for those seeking to enjoy the delights of Indian tourism. Incredible India extends a warm welcome to its guests, embodying the essence of hospitality with the revered tagline "Athiti Devo Bhav!"—meaning "The Guest is God."
Like & follow us on our following official social media channels
Facebook | Twitter | Linkedin | Instagram | Youtube
Also Check Out: Popular India Tours | Tour Packages | India Tour Packages | International Tour Packages
International Trending Holiday Destinations – Nepal Tours | Bhutan Tours | Singapore Tour | Thailand Tours | Sri Lanka Tours | Maldives Tours | Dubai Tours | Indonesia Tours
Other Popular Trending Holiday Destinations in India – Kashmir Tour | Himachal Tour | Uttarakhand Tour | Rajasthan Tour | Gujarat Tour | Sikkim Tour | Kerala Tour | Andaman Tour | Madhya Pradesh Tour | North East Tours
Tour Packages by Interest – Adventure Packages | Wildlife Packages | Pilgrimage Packages | Heritage Packages | Hill Station Packages | Weekend Packages | Honeymoon Packages | Beach Packages | Chardham Packages | Trekking Packages
Other Interesting India Travel Guide Blogs to Read
Other Interesting Destinations Travel Guide Blogs to Read
Other Interesting Rajasthan Travel Guide Blogs to Read
Other Interesting Uttarakhand Travel Guide Blogs to Read
Other Interesting Wildlife Travel Guide Blogs to Read
Other Interesting South Travel Guide Blogs to Read
Other Interesting Kerala Travel Guide Blogs to Read
Other Interesting Adventure & Trekking Travel Guide Blogs to Read
Other Interesting International Travel Guide Blogs to Read