As one enters the golden years of life, a newfound freedom emerges, allowing senior citizens to explore and enjoy life to the fullest. One of the best ways to cherish these moments is by planning a vacation. The vicinity of Delhi offers a plethora of serene and senior-friendly destinations, perfect for a short getaway. If you are a senior citizen, or you have a parent at your home and are looking for an enjoyable journey for them, here are the top 6 destinations near Delhi that are ideal for senior citizens' vacation, providing a perfect blend of relaxation, natural beauty, and cultural experiences.
Jaipur
Agra
Rishikesh
Shimla
Haridwar
Neemrana
Exclusive Holiday Packages for Senior Citizens at Bon Travel India! Enjoy up to 30% early bird discount. Call or WhatsApp now at +91-9310109466 for details.
Jaipur – The Pink City of India
Located approximately 300 km away from Delhi, Jaipur, fondly known as the Pink City, is a vibrant and culturally rich destination. The city is well-connected and easily accessible, making it a convenient option for senior citizens. While in Jaipur, they can explore the majestic Amber Fort, an architectural marvel, and enjoy a serene stroll at the beautiful Sisodia Rani Garden. The Hawa Mahal, known for its intricate façade, offers a glimpse into the city's royal heritage. The city also boasts various handicraft markets and cozy cafes, perfect for spending quality leisure time.
Must Visit Places in Jaipur
Birla Temple
Amber Fort
Hawa Mahal
City Palace
Jantar Mantar
Albert Hall Museum
Jal Mahal
Nahargarh Fort
Agra – Witness the Iconic Taj Mahal
Agra, home to the mesmerizing Taj Mahal, is a must-visit destination for senior citizens. Located just around 250 km from Delhi, Agra's accessibility makes it a popular choice. The iconic Taj Mahal, a UNESCO World Heritage site, is best experienced during the early hours of the day when the weather is pleasant, and the crowd is minimal. Senior travelers can also explore the grand Agra Fort and enjoy a leisurely walk along the Yamuna River. The city's rich Mughal history and delectable cuisine make it a captivating experience.
Must Visit Places in Agra
Taj Mahal
Fatehpur Sikri
Agra Fort
Mehtab Bagh
Rishikesh – Embrace Serenity and Spirituality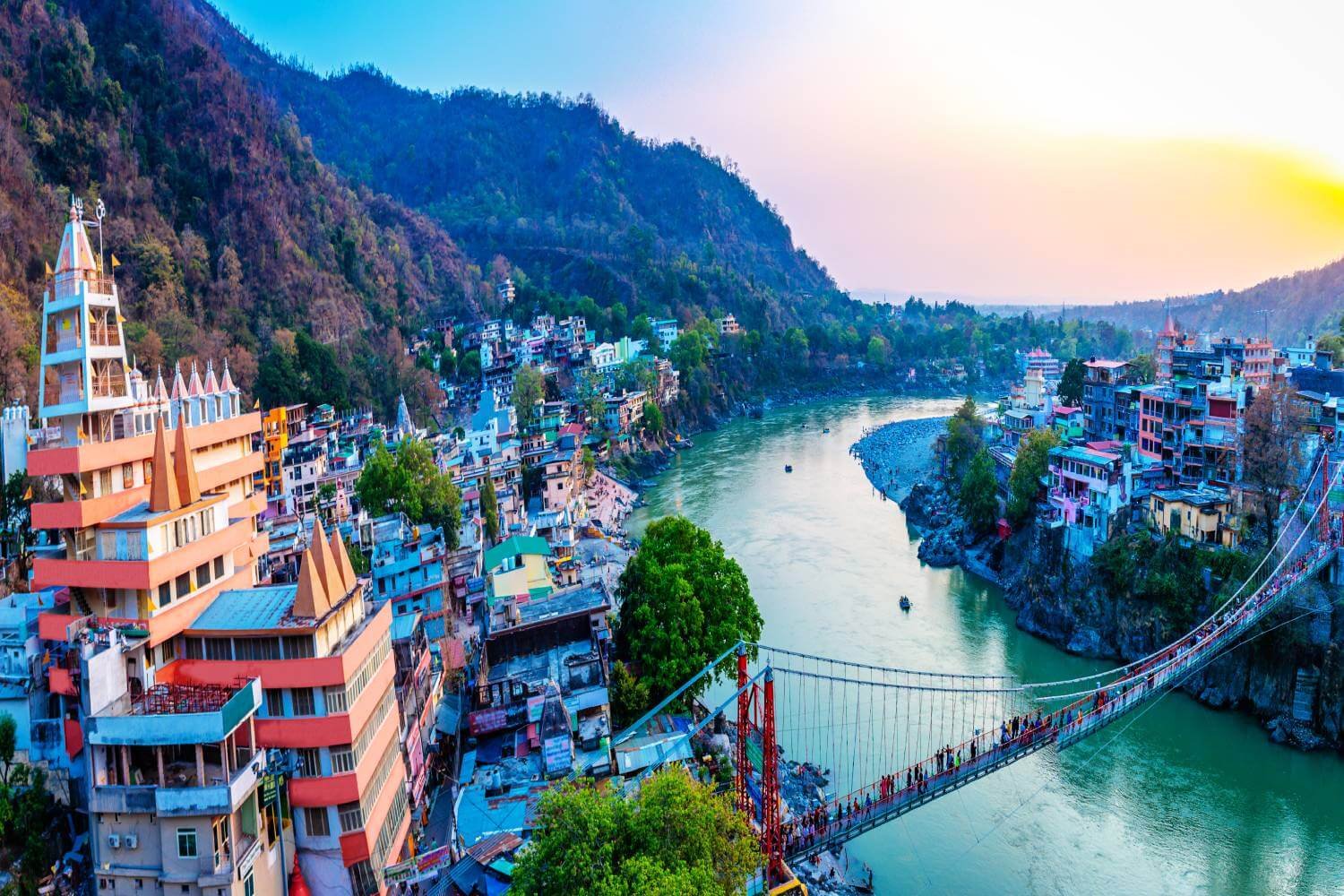 For senior citizens seeking a tranquil escape, Rishikesh, around 240 km from Delhi, offers a perfect retreat. Nestled amidst the Himalayas and along the holy Ganges River, Rishikesh is renowned for its spiritual ambiance. The serene environment makes it ideal for meditation and yoga, and senior travelers can attend rejuvenating yoga sessions offered by various ashrams. A boat ride on the Ganges during sunset is a serene experience. The iconic Lakshman Jhula and Ram Jhula are also accessible by rickshaws, allowing elderly travelers to enjoy the stunning views of the river and surrounding hills.
Must Visit Places in Rishikesh
Laxman Jhula and Ram Jhula
Triventi Ghat
Neelkanth Temple
Swarg Ashram
Parmarth Niketan
Also Read: Best Places to Visit in Uttarakhand
Shimla – Relish the Hill Station Charm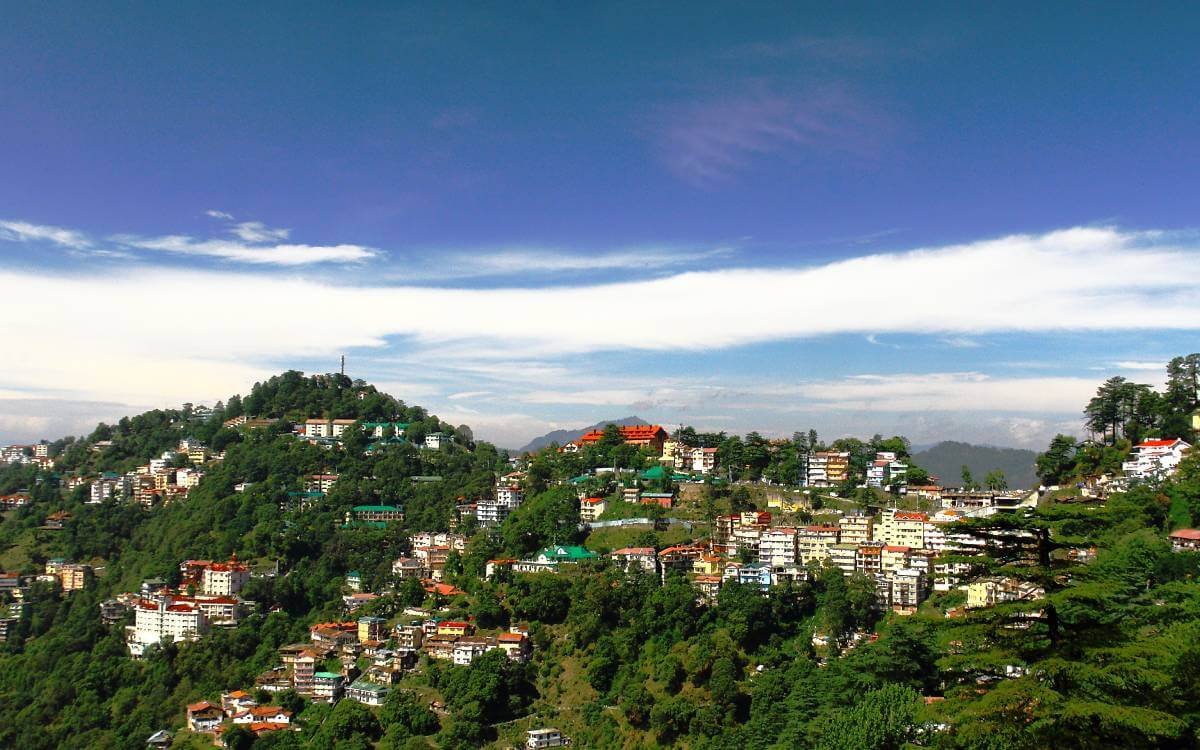 Shimla, the capital of Himachal Pradesh, is a beloved hill station, located approximately 350 km from Delhi. The picturesque landscapes and pleasant weather make it a popular destination for senior citizens seeking a rejuvenating escape. The Mall Road offers an array of shops and cafes, perfect for leisurely strolls and savoring local delicacies. The Ridge, with its stunning views of the snow-capped mountains, is an ideal spot for relaxing and admiring nature's beauty. Senior travelers can also visit the Viceregal Lodge and Christ Church to appreciate the city's colonial history.
Must Visit Places in Shimla
The Ridge
Mall Road
Christ Church
Jakhoo Hill and Jakhoo Temple
Kufri
Summer Hill
Chadwick Falls
Also Read: Must Visit Places in Himachal Pradesh
Haridwar – Experience the Divine Aura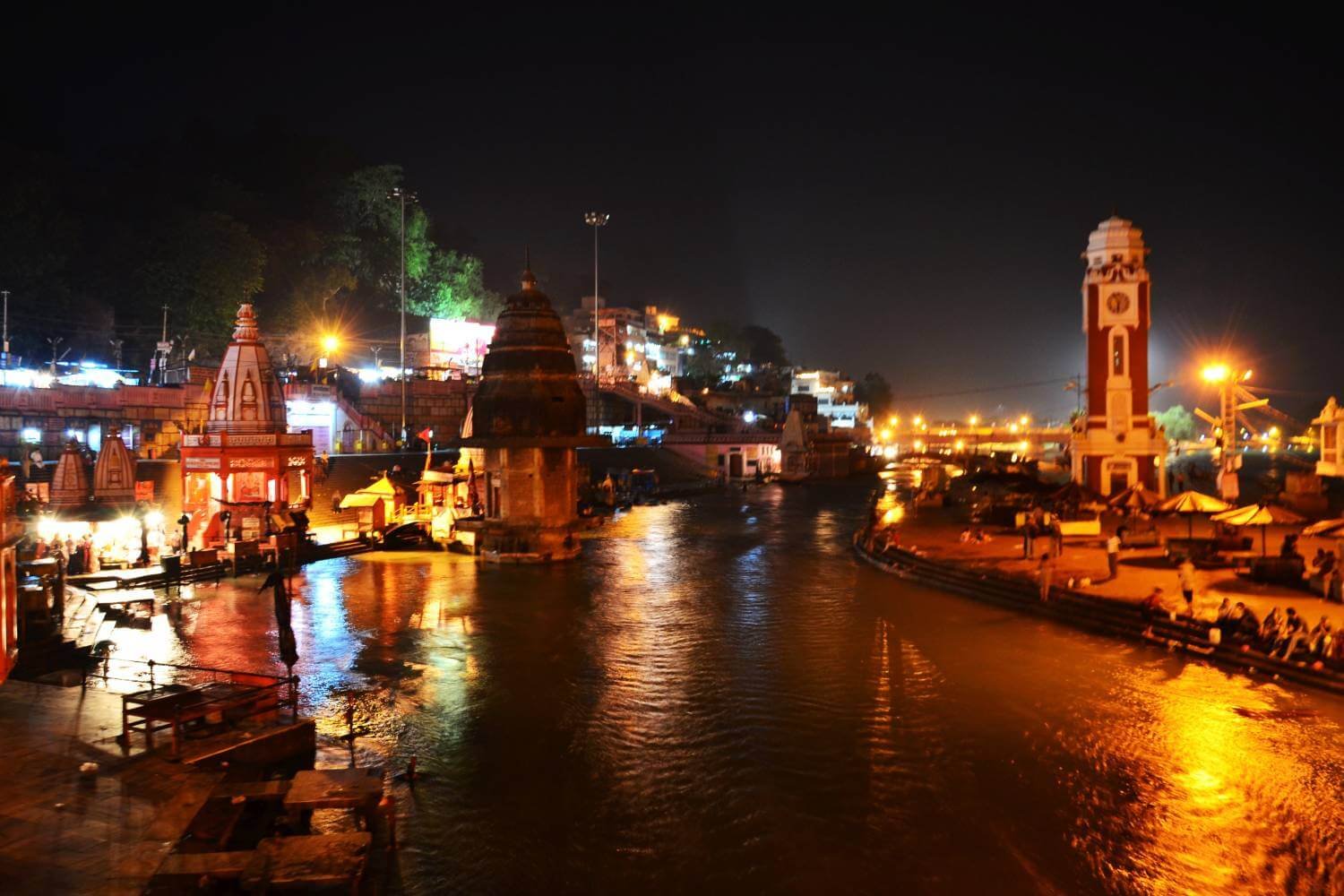 Haridwar, another spiritual destination near Delhi, is around 220 km away. This ancient city is steeped in religious significance and offers a serene atmosphere for senior citizens to immerse themselves in spirituality. Witnessing the grand Ganga Aarti at Har Ki Pauri is a divine experience. The Chandi Devi and Mansa Devi temples can be reached through cable cars, making it easier for elderly travelers to visit these sacred places. The city's vibrant markets offer a chance to shop for spiritual souvenirs.
Must Visit Places in Haridwar
Har Ki Pauri
Mansa Devi Temple
Daksh Temple
Bharat Mata Temple
Shantikunj
Rajaji National Park
Chandi Devi Temple
Neemrana – Unwind at the Heritage Resort
Neemrana, approximately 130 km from Delhi, is renowned for its stunning heritage resort, the Neemrana Fort Palace. This destination offers a perfect blend of history and modern amenities, making it ideal for senior citizens seeking a luxurious yet relaxed vacation. The fort palace is equipped with elevators and wheelchair-friendly facilities, ensuring easy access for elderly travelers. The mesmerizing sunset views and rejuvenating spa sessions add to the charm of this destination.
Also Read: Best Places to Visit in Udaipur Rajasthan
For senior citizens seeking a memorable vacation near Delhi, these six destinations present an ideal blend of serenity, cultural experiences, and accessibility. From witnessing the iconic Taj Mahal in Agra to embracing spirituality in Rishikesh, each destination offers something unique and enriching. Whether it's relishing the hill station charm in Shimla or exploring the vibrant streets of Jaipur, these senior-friendly getaways promise cherished memories and delightful experiences for elderly travelers and their families.
Top Recommended Tour Packages for Senior Citizens
Like & follow us on our following official social media channels
Facebook | Twitter | Linkedin | Instagram | Youtube
Also Check Out: Popular India Tours | Tour Packages | India Tour Packages | International Tour Packages
International Trending Holiday Destinations – Nepal Tours | Bhutan Tours | Singapore Tour | Thailand Tours | Sri Lanka Tours | Maldives Tours | Dubai Tours | Indonesia Tours
Other Popular Trending Holiday Destinations in India – Kashmir Tour | Himachal Tour | Uttarakhand Tour | Rajasthan Tour | Gujarat Tour | Sikkim Tour | Kerala Tour | Andaman Tour | Madhya Pradesh Tour | North East Tours
Tour Packages by Interest – Adventure Packages | Wildlife Packages | Pilgrimage Packages | Heritage Packages | Hill Station Packages | Weekend Packages | Honeymoon Packages | Beach Packages | Chardham Packages | Trekking Packages
Other Interesting India Travel Guide Blogs to Read
Other Interesting Destinations Travel Guide Blogs to Read
Other Interesting Rajasthan Travel Guide Blogs to Read
Other Interesting Uttarakhand Travel Guide Blogs to Read
Other Interesting Wildlife Travel Guide Blogs to Read
Other Interesting South Travel Guide Blogs to Read
Other Interesting Adventure & Trekking Travel Guide Blogs to Read
Other Interesting Kerala Travel Guide Blogs to Read
Other Interesting International Travel Guide Blogs to Read