As the monsoon starts to recede, September marks the beginning of the post-rainy season in India, making it a perfect time to plan your next adventure. With the weather becoming pleasant and nature in its full bloom, September offers an ideal opportunity to explore some of the most breathtaking destinations in India. Whether you're a nature enthusiast, a mountain lover, or simply seeking a relaxing beach escape, there's something for everyone.
September in India opens up a plethora of incredible destinations for travelers to explore. From the green hills of Munnar and the high-altitude desert of Ladakh to the tropical paradise of the Andaman Islands and the offbeat charm of Kalimpong, there's something for every type of traveler. For those seeking adventure, Spiti Valley offers an unforgettable experience, while Sikkim enchants with its natural beauty and cultural richness.
If you are wondering where to go in September 2023, here is a list of the top 6 best places to explore in India during this time:
Munnar, Kerala
Ladakh
Andaman
Kalimpong, West Bengal
Spiti Valley, Himachal
Sikkim
Save Big with Up to 30% Early Bird Discount on Holiday Packages at Bon Travel India. Call or WhatsApp: +91-9310109466 for Exclusive Deals!
Munnar, Kerala: A Green Paradise in the South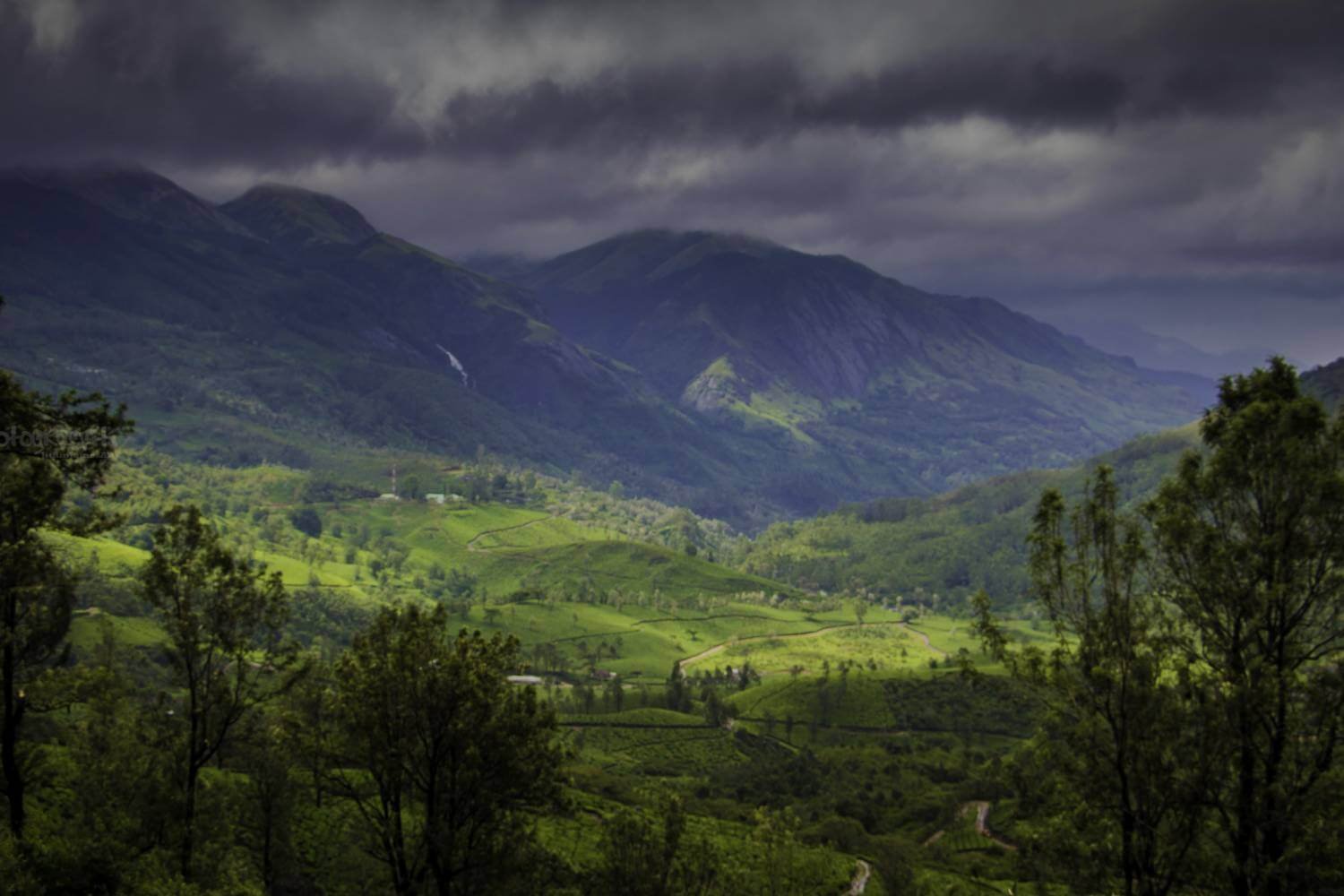 Munnar, located in the picturesque state of Kerala, is a mesmerizing hill station known for its lush greenery, tea plantations, and serene atmosphere. In September, the region blooms with vibrant flowers, and the refreshing aroma of tea fills the air. It's an ideal destination for nature lovers and couples seeking a romantic getaway. You can explore the tea estates, witness the cascading waterfalls, and take leisurely walks through the verdant valleys.
The Eravikulam National Park, home to the endangered Nilgiri Tahr, is a must-visit spot for wildlife enthusiasts. For an adrenaline rush, embark on a trek to Anamudi, the highest peak in South India, offering panoramic views of the Western Ghats. Don't forget to experience the traditional Kerala cuisine and treat your taste buds to some authentic local delicacies.
Also Read: Top Tourist Places in Kerala- Complete Travel Guide
Ladakh: A Himalayan Paradise
Ladakh, often referred to as the "Land of High Passes," is a dream destination for adventure seekers and nature enthusiasts alike. In September, the region experiences clear blue skies, making it an excellent time to explore its mesmerizing landscapes. Be prepared for breathtaking views of snow-capped mountains, serene lakes, and ancient monasteries perched atop hills.
September allows you to enjoy various activities like trekking, mountain biking, and river rafting. The Nubra Valley and Pangong Lake are a must-visit for their surreal beauty. Moreover, immerse yourself in the unique culture and warm hospitality of the local Ladakhi people. This high-altitude desert is a haven for peace-seekers, photographers, and thrill-seekers alike.
Also Read: Best Treks in Ladakh
Andaman: An Island Escape
September offers the perfect opportunity to visit the Andaman Islands, renowned for their pristine beaches, crystal-clear waters, and diverse marine life. With the monsoon coming to an end, the islands are less crowded, allowing you to explore the beauty of these paradisiacal islands at your leisure.
From Port Blair, the capital city, take a ferry to Havelock Island, now renamed Swaraj Dweep, to experience the world-famous Radhanagar Beach, known for its sunsets and water activities like snorkeling and scuba diving. For a unique experience, visit the limestone caves at Baratang Island or explore the historically significant Cellular Jail. September promises a perfect blend of adventure, relaxation, and beachside bliss in the Andaman Islands.
Kalimpong, West Bengal: A Serene Hill Station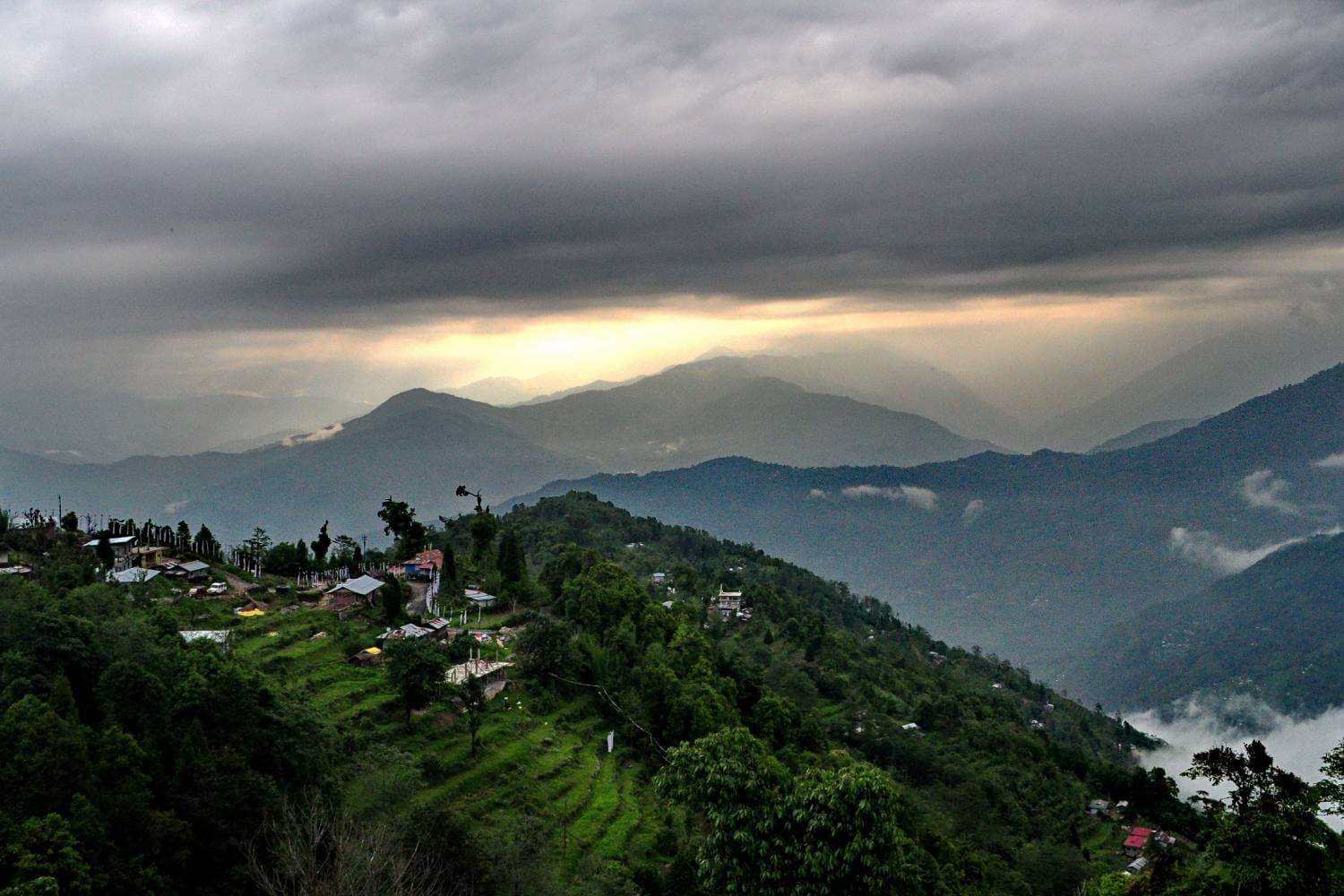 Tucked away in the lap of the Himalayas, Kalimpong is a lesser-known gem in West Bengal, exuding tranquility and charm. September brings clear skies and comfortable temperatures, making it an ideal time to explore this quaint hill station. The lush green landscapes, terraced gardens, and scenic views of the Teesta River are a treat for the eyes.
Kalimpong offers a unique blend of cultures, and you can explore ancient monasteries, churches, and temples. The Deolo Hill and Durpin Dara viewpoints offer stunning panoramas of the surrounding hills and valleys. Don't miss the bustling local markets to shop for traditional handicrafts and exotic spices. Kalimpong is a perfect destination for a peaceful and rejuvenating holiday.
Also Read: Top Places to Visit in Northeast India Sightseeing Tour
Spiti Valley, Himachal Pradesh: An Offbeat Adventure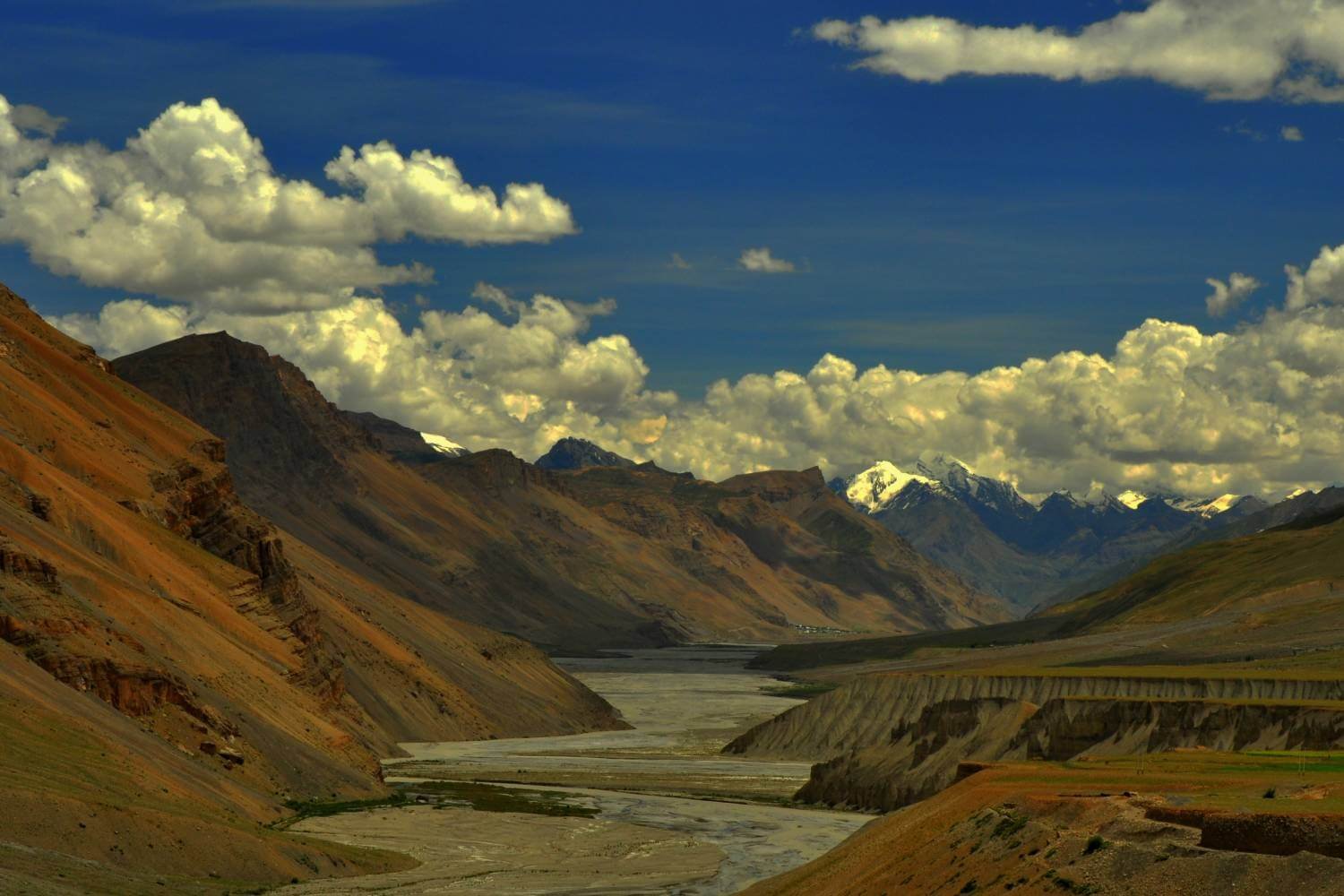 If you seek solitude and breathtaking vistas, then Spiti Valley in Himachal Pradesh is the place to be in September. The rugged terrain, barren mountains, and Buddhist monasteries offer a unique experience for adventurous souls. Since Spiti Valley lies in the rain shadow region, September offers dry weather with clear views of the Milky Way at night.
Trekking enthusiasts can explore the Chandratal Lake, also known as the Moon Lake, while history buffs can visit the ancient Key Monastery. The road trip to Spiti Valley through the treacherous yet stunning Hindustan-Tibet Highway adds to the thrill of the journey. Witnessing the unique culture and traditions of the Spitian people is a memorable experience that will stay with you forever.
Also Read: Top Tourist Destinations in Himachal Pradesh
Sikkim: A Nature Lover's Delight
Sikkim, the northeastern gem of India, offers a delightful experience in September with its lush green valleys, meandering rivers, and snow-capped mountains. This land of monasteries and diverse flora and fauna is perfect for travelers seeking tranquility amidst nature's beauty.
The picturesque Gurudongmar Lake, Tsomgo Lake and the majestic Nathula Pass are among the top attractions in Sikkim. Gangtok, the capital city, is a vibrant blend of tradition and modernity. Visit the Rumtek Monastery, one of the most significant monasteries in Sikkim, to experience spirituality and marvel at the intricate architecture. Sikkim is a destination that caters to all age groups, making it an ideal choice for a family vacation.
Also Read: Top Hill Stations in India
In September, India transforms into a wonderland with diverse destinations offering a mix of adventure, relaxation, and cultural experiences. Whether you wish to explore misty hills, rugged terrains, or tropical islands, these top 6 places to visit in September offer something for every traveler. So, bookmark these destinations and embark on a memorable journey to explore the beauty and charm of India in September 2023.
So, pack your bags, bookmark these top six places, and get ready to create lasting memories in September 2023. Whether you're a solo traveler, a family on vacation, or a group of friends seeking adventure, these destinations promise an unforgettable journey through some of the most scenic places in India.
Top Recommended Tour Packages
Like & follow us on our following official social media channels
Facebook | Twitter | Linkedin | Instagram | Youtube
Also Check Out: Popular India Tours | Tour Packages | India Tour Packages | International Tour Packages
International Trending Holiday Destinations – Nepal Tours | Bhutan Tours | Singapore Tour | Thailand Tours | Sri Lanka Tours | Maldives Tours | Dubai Tours | Indonesia Tours
Other Popular Trending Holiday Destinations in India – Kashmir Tour | Himachal Tour | Uttarakhand Tour | Rajasthan Tour | Gujarat Tour | Sikkim Tour | Kerala Tour | Andaman Tour | Madhya Pradesh Tour | North East Tours
Tour Packages by Interest – Adventure Packages | Wildlife Packages | Pilgrimage Packages | Heritage Packages | Hill Station Packages | Weekend Packages | Honeymoon Packages | Beach Packages | Chardham Packages | Trekking Packages
Other Interesting India Travel Guide Blogs to Read
Other Interesting Destinations Travel Guide Blogs to Read
Other Interesting Rajasthan Travel Guide Blogs to Read
Other Interesting Uttarakhand Travel Guide Blogs to Read
Other Interesting Wildlife Travel Guide Blogs to Read
Other Interesting South Travel Guide Blogs to Read
Other Interesting Adventure & Trekking Travel Guide Blogs to Read
Other Interesting Kerala Travel Guide Blogs to Read
Other Interesting International Travel Guide Blogs to Read