Are you looking for a honeymoon getaway in Uttarakhand that offers a perfect blend of nature's beauty, serene mountains, and romantic ambiance? Uttarakhand, nestled in the heart of the Himalayas, is a treasure trove of picturesque landscapes and charming hill stations, making it an ideal destination for couples seeking an unforgettable honeymoon experience. From the lush green valleys to the towering peaks, Uttarakhand has a lot to offer to those in search of the best romantic places in the region.
Let's embark on a journey through the top five honeymoon destinations in Uttarakhand, each offering a unique and captivating experience.
Nainital
Mussoorie
Auli
Ranikhet
Bhimtal
Explore Top Recommended Honeymoon Tour Packages for Uttarakhand
Nainital: Where Tranquility Meets Romance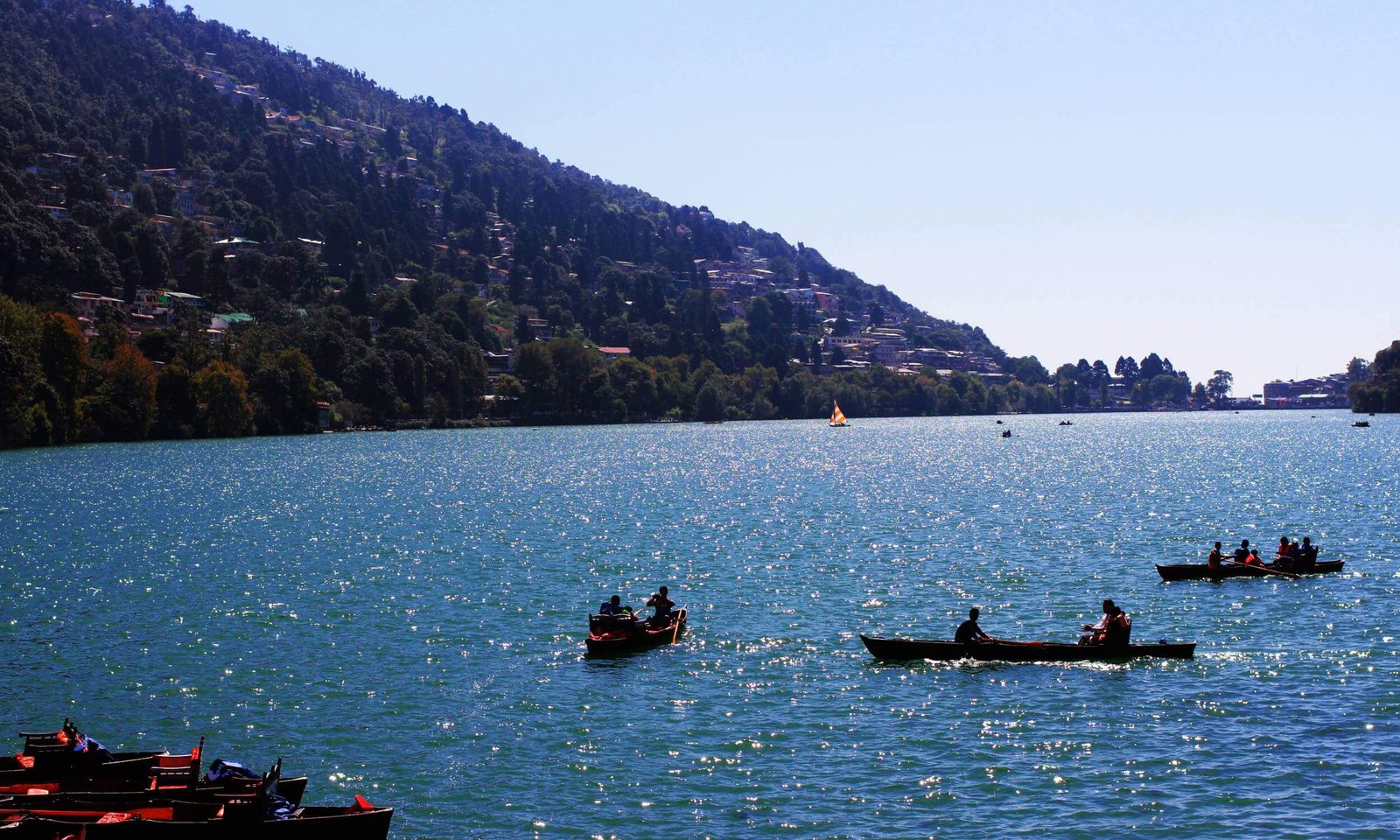 Nestled amidst the Kumaon hills, Nainital is undoubtedly one of the most sought-after honeymoon destinations in Uttarakhand. The picturesque Naini Lake, surrounded by lush forests and rolling hills, forms the heart of this charming town. Couples can enjoy romantic boat rides on the tranquil lake, soaking in the breathtaking views of the surrounding mountains. The Mall Road offers a perfect setting for leisurely strolls, shopping for local handicrafts, and relishing delicious local cuisine. Nainital's pleasant climate, coupled with its vibrant markets and serene landscapes, make it an idyllic spot for honeymooners seeking the best romantic places in the Kumaon Region of Uttarakhand.
Also Read: Best Places to Explore in Uttarakhand
Mussoorie: A Quaint Hill Station of Love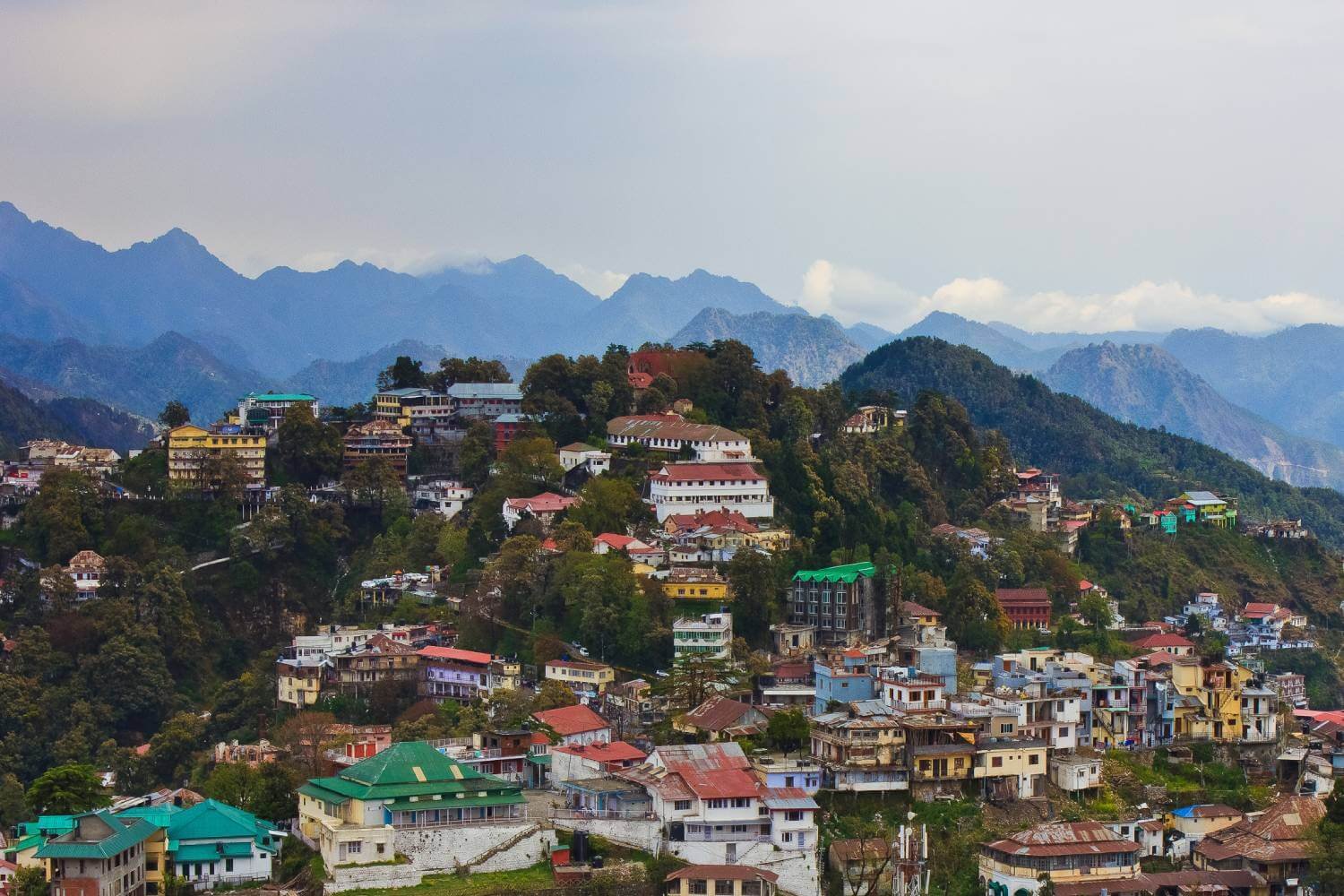 Mussoorie, often referred to as the "Queen of Hill Stations," is another gem in Uttarakhand's crown of romantic getaways. With its misty hills, cascading waterfalls, and colonial-era charm, Mussoorie casts a spell that enchants couples from all walks of life. The Kempty Falls, Cloud's End, and Lal Tibba are some of the must-visit spots that offer panoramic views of the Himalayan range. A stroll down the Camel's Back Road, hand in hand with your beloved, adds an extra touch of romance to your honeymoon tour in Uttarakhand. Mussoorie's old-world charm and natural beauty create an unforgettable atmosphere for couples seeking a blend of adventure and tranquility.
Also Read: Top Hill Stations in Uttarakhand
Auli: Romance Amidst Snow-Covered Peaks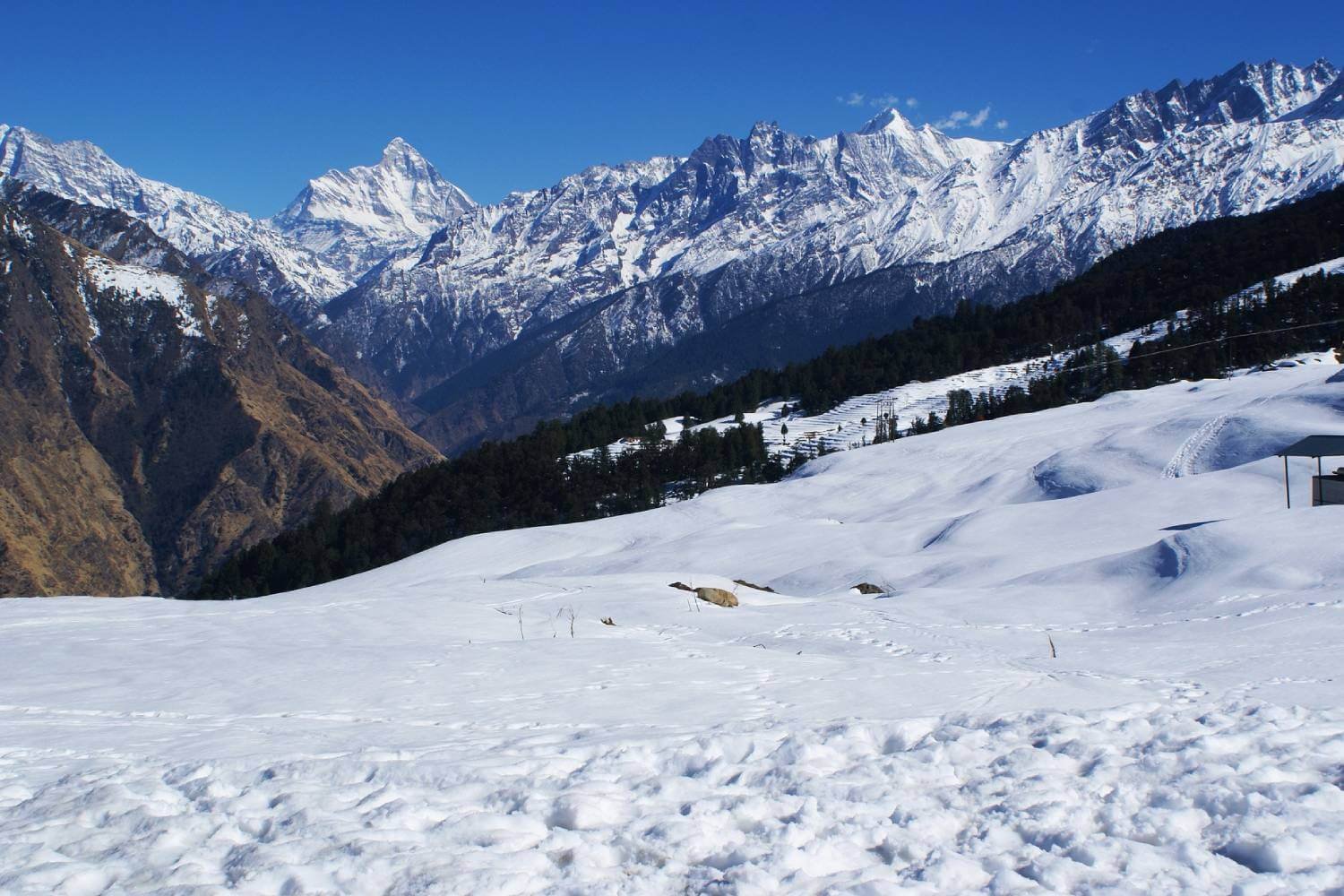 For couples who share a passion for skiing or simply wish to revel in the glory of snow-covered landscapes, Auli is the perfect destination. Situated in the Garhwal region of Uttarakhand, Auli is known for its pristine white slopes and panoramic views of the Nanda Devi range. The Auli Artificial Lake adds to the charm of the place, reflecting the surrounding peaks in its crystal-clear waters. As one of the best honeymoon hill stations in Uttarakhand, Auli offers a unique blend of adventure and serenity, making it an ideal destination for couples who want to make their honeymoon an unforgettable experience.
Also Read: Must Visit Waterfalls in Uttarakhand
Ranikhet: A Royal Rendezvous Amidst Nature
Ranikhet, which translates to "Queen's Meadow," lives up to its regal name by offering a serene and enchanting escape for honeymooners. Surrounded by pine forests and meadows, this hill station exudes a timeless charm that captivates couples seeking a romantic escape. The Jhula Devi Temple, Chaubatia Orchard, and Majhkhali are some of the attractions that add a touch of spirituality and natural beauty to your honeymoon in Uttarakhand. Ranikhet's tranquil ambiance and scenic vistas make it one of the best honeymoon destinations in Uttarakhand.
Bhimtal: A Tranquil Oasis of Love
Nestled around the pristine Bhimtal Lake, this lesser-known gem offers a peaceful and romantic ambiance for honeymooners. Bhimtal's tranquil surroundings, coupled with the lush greenery of the Kumaon hills, create an idyllic setting for couples seeking intimacy and relaxation. Boating on the serene lake, exploring the Bhimtal Island Aquarium, and visiting the Bhimeshwara Mahadev Temple are experiences that will add an extra layer of enchantment to your Uttarakhand honeymoon tour. Bhimtal's unspoiled beauty and serene landscapes make it a hidden paradise for couples looking for a unique and beautiful honeymoon destination in Uttarakhand.
Also Read: Almora Hill Station Travel Guide
Uttarakhand's diverse and breathtaking landscapes offer a multitude of options for couples seeking the best honeymoon destinations in the region. Whether you're drawn to the serene lakes of Nainital, the misty hills of Mussoorie, the snow-covered slopes of Auli, the timeless charm of Ranikhet, or the tranquil oasis of Bhimtal, each destination promises a romantic escape amidst nature's beauty. With its blend of mountains, nature, and hill stations, Uttarakhand is a haven for couples looking to create lasting memories and embark on a journey of love in the lap of the Himalayas. So, pack your bags, immerse yourself in the beauty of Uttarakhand, and create cherished moments with your partner that will last a lifetime.
Experience the Romantic Getaway of a Lifetime with Bon Travel India's Enchanting Honeymoon Tour Packages! Unlock a Spectacular 30% Early Bird Discount and Embark on a Journey of Love and Adventure.
Like & follow us on our following official social media channels
Facebook | Twitter | Linkedin | Instagram | Youtube
Also Check Out: Popular India Tours | Tour Packages | India Tour Packages | International Tour Packages
International Trending Holiday Destinations – Nepal Tours | Bhutan Tours | Singapore Tour | Thailand Tours | Sri Lanka Tours | Maldives Tours | Dubai Tours | Indonesia Tours
Other Popular Trending Holiday Destinations in India – Kashmir Tour | Himachal Tour | Uttarakhand Tour | Rajasthan Tour | Gujarat Tour | Sikkim Tour | Kerala Tour | Andaman Tour | Madhya Pradesh Tour | North East Tours
Tour Packages by Interest – Adventure Packages | Wildlife Packages | Pilgrimage Packages | Heritage Packages | Hill Station Packages | Weekend Packages | Honeymoon Packages | Beach Packages | Chardham Packages | Trekking Packages
Other Interesting India Travel Guide Blogs to Read
Other Interesting Destinations Travel Guide Blogs to Read
Other Interesting Rajasthan Travel Guide Blogs to Read
Other Interesting Uttarakhand Travel Guide Blogs to Read
Other Interesting Wildlife Travel Guide Blogs to Read
Other Interesting South Travel Guide Blogs to Read
Other Interesting Adventure & Trekking Travel Guide Blogs to Read
Other Interesting Kerala Travel Guide Blogs to Read
Other Interesting International Travel Guide Blogs to Read