Shikara rides, Mughal Gardens, horse riding, lush meadows, picturesque hill stations & much more make Jammu & Kashmir a top tourist destination which you can visit with affordable all-inclusive Jammu and Kashmir tour packages 2023 offered by Bon Travel India at exclusive deals!
The Jammu region and the Kashmir valley, both of which comprise a Union Territory administered by India, are blessed by nature's bounty, and have a rich history, culture and heritage. Visitors to Jammu & Kashmir often wonder as to how a place as beautiful as this could exist, and yet it does, in all its splendour, grandeur and timelessness.
Plan your Jammu and Kashmir tour with our Jammu and Kashmir travel packages that include the most visited tourist attractions in this region like Srinagar, Yusmarg, Gulmarg, Sonmarg, Pahalgam, Doda, Patnitop and Sanasar, and give you a chance to closely observe and explore the culture of the place and the people, including their dresses, cuisine, handicrafts and way of life.
Explore Best Selling Jammu and Kashmir Tour Packages 2023
A family tour in Jammu and Kashmir leaves you with special memories!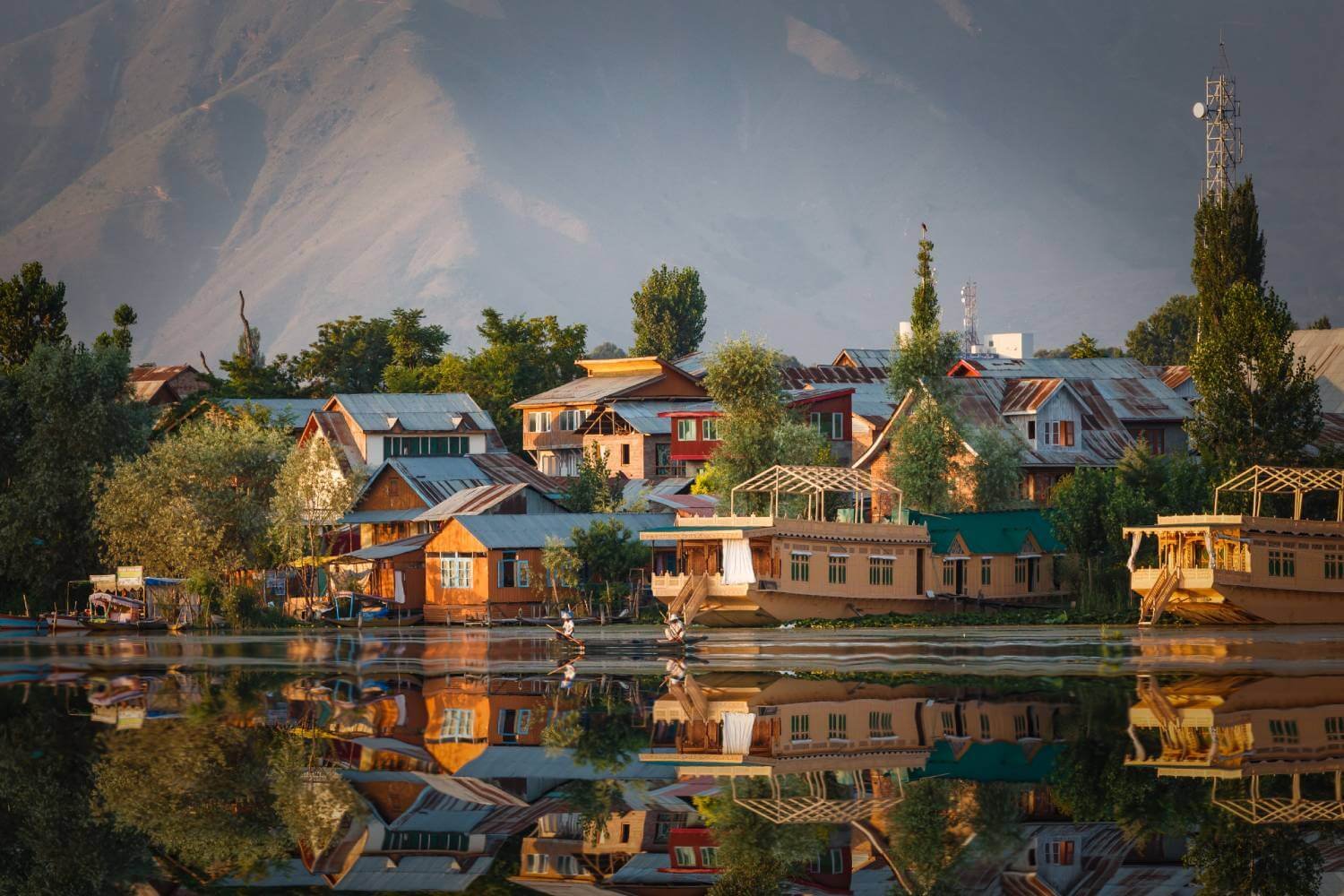 A family tour in Jammu & Kashmir gifts you and your loved ones with special memories, while taking you to the most beautiful and famous tourist places in India. Kashmir, with its mountains, lakes, meadows, glaciers and plantations, looks like heaven descended on earth. Stay on a houseboat, enjoy a shikara ride on the Dal Lake, try horse riding across the exquisite countryside or take a cable car ride with your kids in Gulmarg, while enjoying the mesmerising views below. Visit the markets of Kashmir for shawls, papier machines and incredible wood carvings, and other handicraft products.
A honeymoon in Jammu & Kashmir looks straight out of a fairytale!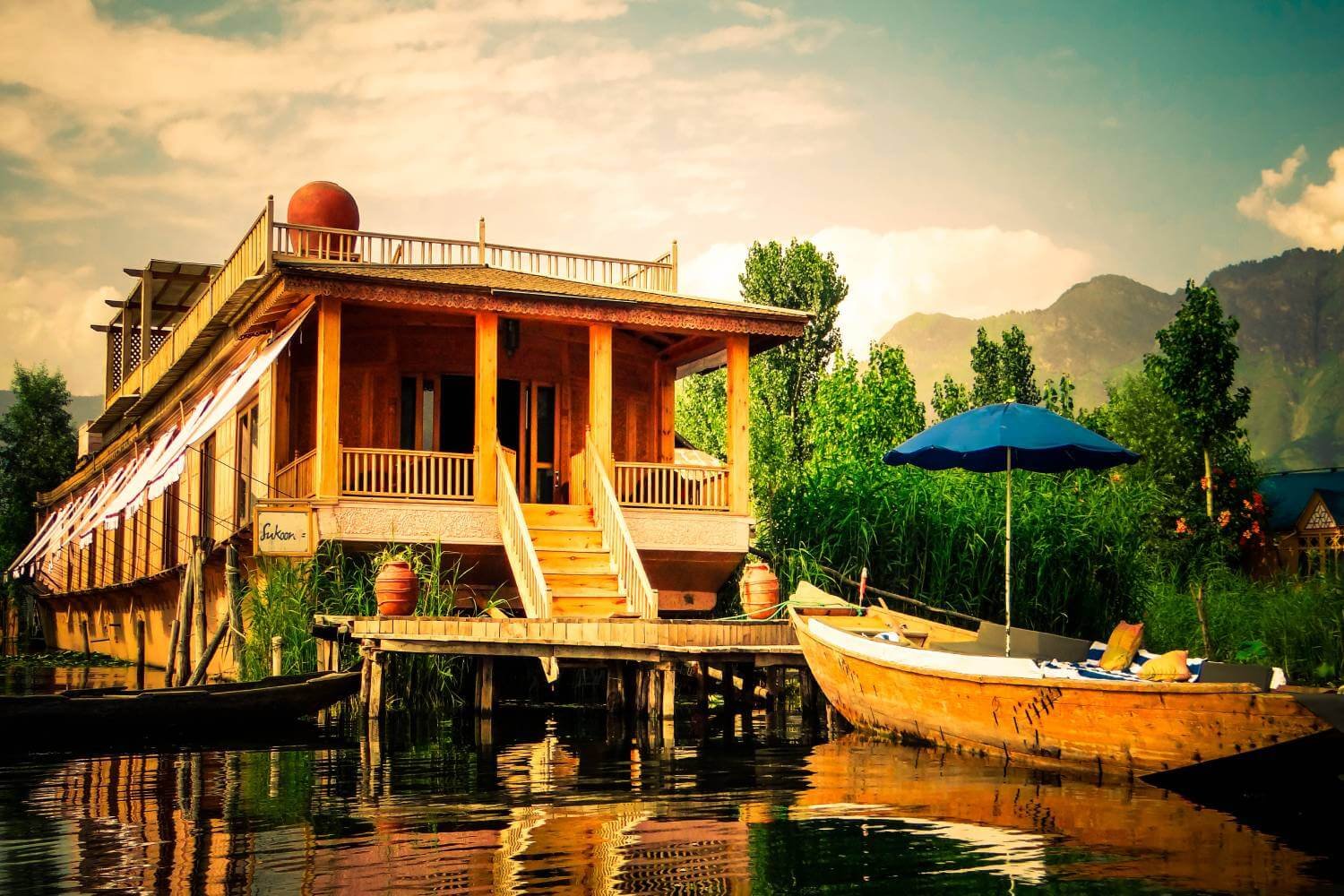 For honeymoon couples planning a honeymoon tour where their dreams come to life, there cannot be a better destination than Jammu & Kashmir. The pristine surroundings, which look like a perfectly drawn portrait by nature, inspires romance everywhere. You will have plenty of opportunities to create romantic memories, while enjoying a ride on a shikara, exploring the lush meadows, absorbing the scenic views at Pahalgam, and the forests of Kishtwar. You could also visit the Dachigam and Kishtwar high altitude national parks to observe rare Himalayan flora & fauna like the Kashmiri Stag, Himalayan Black Bear and Musk Deer.
From Vaishno Devi to Hazratbal shrine, Jammu & Kashmir is a haven for seekers of spirituality!
Jammu and Kashmir also offers good opportunities for a pilgrimage tour for those with a spiritual bent of mind. The most famous pilgrimage destinations are Mata Vaishno Devi in Jammu along with the Amarnath Yatra, or the Hazratbal holy shrine in Kashmir, along with the Shankaracharya Temple, named after the renowned ancient Hindu philosopher Adi Shankaracharya, who visited it.
Our Jammu and Kashmir tour packages have been meticulously created, with the objective to provide you with the best experience. From receiving you at the airport to transport, accommodation, assisted transfers, ticket bookings, meals to covering the most visited and famous tourist places and attractions in the states, we ensure that your Jammu and Kashmir holidays are a hassle free and memorable one. We also offer customized tour packages; in case you want to design a journey according to your preferences.
Also Check Out: Popular India Tours | Tour Packages | International Tour Packages
Like & follow us on our following official social media channels
Facebook | Twitter | Linkedin | Instagram | Youtube
Other Popular Trending Holiday Destinations in India – Kashmir Tour | Himachal Tour | Uttarakhand Tour | Rajasthan Tour | Gujarat Tour | Sikkim Tour | Kerala Tour | Andaman Tour | Madhya Pradesh Tour
International Trending Holiday Destinations – Nepal Tours | Bhutan Tours | Singapore Tour | Thailand Tours | Sri Lanka Tours | Maldives Tours | Dubai Tours | Indonesia Tours
Tour Packages by Interest – Adventure Packages | Wildlife Packages | Pilgrimage Packages | Heritage Packages | Hill Station Packages | Weekend Packages | Honeymoon Packages | Beach Packages | Chardham Packages | Trekking Packages
Other Informative Blogs to Read
Char Dham Yatra Related Blogs
Summer Travel Related Blogs to Read
Winter Travel Related Blogs to Read
Wildlife Travel Blogs to Read
Other Informative Trekking Travel Blogs to Read
Holiday Packages Deals & Discount Related Blogs